NETRHYTHMS - A FOND FAREWELL

Itís hard to believe, but Iíve been writing for Netrhythms now for 13 years, recently also serving as editor. During that time, as well as following the progress of longtime favourites, I have been priviliged to encounter many superb new artists, some of whom have flared brightly only to sadly vanish from the radar, others who have grown stronger and become part of my musical life; several have become friends, even if only virtually. My life and love of music has been enriched by the experience and I hope that, in turn, I and the other writers who have contributed over the years have led some of you to discover new names and new music as well as keep faith with those you have long followed.

None of this, however, would have been possible without Sue Cavendish, the webmistress and owener of Netrhythms whose inspiration and passion launched the site and who gave me a place to air my thoughts and share my loves. Quite literally, without Sue there would have been no Netrhythms and without her tireless dedication and enthusiasm, juggling the demands (the constant herds of nellies, as she would put it) of her real life and her HTML one, it would not have endured as long as it has.

However, as Peter Cook and Dudley Moore once put it, there comes a time in everyoneís life to say goodbye - or at least adieu. And so it is with Netrhythms as, with mixed emotions, Sue has decided to finally enjoy a well earned retirement.

Although the site will remain as a valuable archive and there will still be as and when changes to the Front Page and an occasional new review from myself of something thatís just too good not to write about, as from March it will no longer be regularly updated.

Not that Iím hanging up my reviewerís hat. Both David Kidman and myself will still be posting reviews on other sites that fly the flag for the sort of music Netrhythms championed. You probably know the sort of stuff we each like, so do stay in touch and keep sending those releases so we can continue to spread the word.

For now though, my thanks to Sue for her unflagging committment, kind words and constant crusade to bring great music to your ears, to all those who have contrubuted over the years and to all those artists whose music has passed through Netrhythmsí pages and without whom the world would be a far less interesting jukebox.

Mike Davies 43 Featherstone Rd Kings Heath Birmingham B14 6BA
---
THE EDITOR'S NETRHYTHMS TOP 10 OF 2013
As Mel Brooks once said, itís good to be the king. Not least since I get to pick my Netrhythms Top 10 albums of the year. And itís been an excellent year, with outstanding debuts, sensational comebacks and career bests from a whole spectrum of artists.
I could have doubled this list and still had to leave out some great music, so can I just raise and flag and salute such names as Paul Handyside, Emily Barker, Jamie Freeman, Lindi Ortega, Marc Carroll, Benajmin Folke Thomas, The Rockingbirds, Ruth Moody,The Carrivick Sisters and Dan Krikorian, all of whose albums deserve to be on someoneís Top 10 list.
But, steeling myself to the cream of my particular crop, in alphabetical order, hereís my personal pick of the yearís best. (Mike Davies)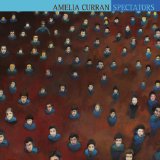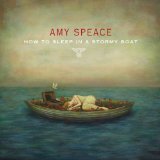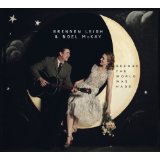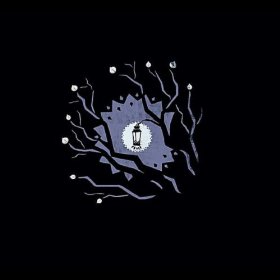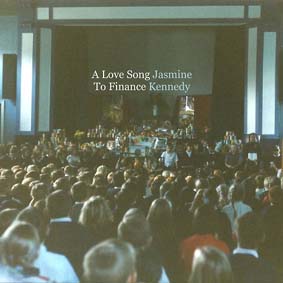 1. Amelia Curran - Spectators
"The finest album Curranís made, it sees her come of age and take her career to another level, no longer a spectator in the wings but a leading figure on the Americana folk stage."
2. Amy Speace - How To Sleep In A Stormy Boat
"Sheís rebounded from emotional and physical setbacks with a renewed and centred confidence, something clearly demonstrated by the Laura Nyroesque vocal control of the unaccompanied opening to Hunter Moon."
3. Brennan Leigh and Noel McKay - Before The World Was Made
"The album favours a mix of honky tonk and hayride ballads about romances blooming and busting, Leighís vocals sometimes conjuring the spirit of Patsy Cline."
4. Bridie Jackson and the Arbour - Bitter Lullabies "Every now and then an album comes along that takes your breath away with its bracing originality, bringing something previously unheard to the genre. Such is this .... cocktail of Smoke Fairies, Mahalia Jackson and Les Mysteres des Voix Bulgares...brushed with Jacksonís very individual magic."
5. Jasmine Kennedy - A Love Song To Finance "A literate writer of worldly wise observational insight, humanity and compassion blessed with a voice so intimate itís like eavesdropping on a death bed confessional."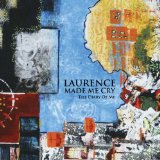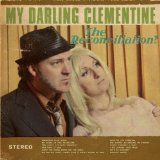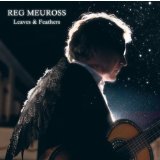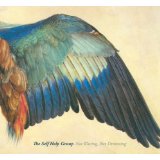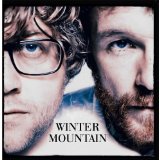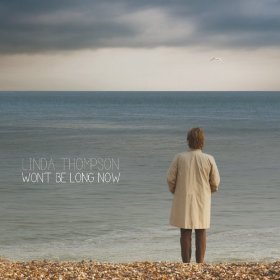 6. Laurence Made Me Cry - The Diary of Me
"Houses is a lovely straightfoward fingerpicked number about impermanence, the simplicity maintained for the tinkling folk pop A Channelling/Northern Lights, a ukulele climaxing track that may well have her tagged as a female Mumford And Sons."
7. My Darling Clementine - The Reconciliation?
"Again recreating the classic country sounds of George and Tammy, Dolly and Porter and Buck Owens.... the sleeve says file under country. No, file under country album of the year."
8. Reg Meuross - Leaves and Feathers
"I Am The House, a hymn of solace and comfort for lives wounded, lonely and lost. fills your soul with peace, the sort of song you might want to hear on your deathbed."
9. The Self Help Group - Not Waving, But Drowning
"Superbly balancing involving lyrical content with entrancing music, the group have arrived at one of the yearís best debuts."
10. Winter Mountain - Winter Mountain
"Acoustic rootsy pop with upbeat, breezy melodies, catchy choruses and fabulous harmonies (this is) likely to loom large on many a best debut of the year list."
And the + 1 cheat
Linda Thompson - Wonít Be Long Now
"Very much a family affair, if youíre wondering where Richard got to... the icing on the cake is the superb trad-flavoured Loveís For Babies And Fools on which he plays acoustic guitar while his ex-wife sings..sounding in marvellously expressive voice and her writing as sharp as ever."
~~~~~~~~~~~~~~~~~~~~~~~~~~~~~~~~~~~~~~~~~~~~~~