Born in Derbyshire, raised in Southport and currently resident in Moseley, Michael Weston King first stepped into the spotlight when, in 1992 after the collapse of country rock outfit Gary Hall and the Stormkeepers, he formed his own band, The Good Sons. Over the course of the next decade - with a year's hiatus during which time solo debut God Shaped Hole emerged - they released four albums before rising costs and declining sales forced them to call it a day.
Since then, despite constant frustrations with the music business's purse strings, King's carved an increasingly successful solo career, releasing a series of critically acclaimed studio and live albums, most recently A New Kind of Loneliness and Crawling Through The USA respectively, that have seen a shift away from alt-country to more folk and soul influences. as well as various live collaborations with Jackie Leven, Jeb Loy Nichols, Peter Case, and Andy White.
Now, backed by a lengthy tour, comes his latest, I Didn't Raise My Boy To Be A Soldier, a collection of covers and originals that revives the, if not lost then certainly misplaced, genre of the protest album.
Certainly more than today. By the end of the 60's you had Lennon making a strong stance and using his profile, and of course there was Dylan, and others who followed in his wake, albeit maybe not as high profile. Eve of Destruction written by Phil Sloan and sung by Barry McGuire was a No 1!! I can't recall a No 1 protest song in the past 20 years. I guess Band Aid was the last.
Maybe they're all too self obsessed; all that matters is the career and nothing else. Which may also be a reflection on society as a whole. There's been a lot to protest about in the past few years, you'd think some of the bigger names would say something. I wouldn't expect it from Noel, but maybe Damon!
I guess it probably is. When we think of Protest Songs, we immediately think of one man or woman with guitar in tow. But a lot of great protest songs have been written in other genres, soul for instance, and rap, hip hop etc. But the tradition of expressing dissatisfaction with something does go way back to the likes of Joe Hill in the US and a lot of the trad folks songs in the UK, songs born out of poverty and suffering when people had very few instruments, maybe just a guitar or banjo.
Certainly that I am aware of. I grew up during it and, as a 14 year old, was suddenly aware of such things as Rock Against Racism. Maybe something is being said in more recent 'movements', within dance culture perhaps, but it's not something I listen to much, so I stand to be corrected.
There's American artists like Otis Gibbs and Jefferson Pepper, but, apart from the obvious, I couldn't really name anyone from the UK. Established folk artists such as Show of Hands and Richard Thompson still put social comment into song, and maybe some of the Nu-Folk movement. I guess we look to the likes of Alasdair Roberts, Jon Boden, King Creosote, and James Yorkston.
It wasn't conscious, though I knew I didn't want to make it a complete anti-war album. I just found songs I thought were good and relevant. I didn't have tick list of issues to be addressed
Good point. I did look at adapting Richard Farina's Birmingham Sunday into an account of the Charlene Ellis and Leticia Shakespeare shooting in Birmingham a few years back. I just couldn't get it where I was happy with it, though I still like the idea. I guess the closest is Dylan's I Pity The Poor Immigrant. Spending a lot of time at ports, I see people from Africa and Europe trying, by whatever means, to get into the UK. To some extent I felt that song addressed that issue.
Not really. Hey Ma was inspired by two things. A conversation I had with a father in Oslo, now in his mid 40's, who had been in the Norwegian army all his adult life yet had never been in a war zone. His son also joined up, and within two years was posted to Afghanistan; naturally, the father's terrified.
And secondly, the continuous news footage from Wootton Bassett of young soldiers being flown home in coffins also inspired the song. A situation brilliantly discussed by Audrey Gillan in her Guardian article, The Town That Cried which I refer to in my liner notes for the album.
As for the title track, I just stumbled across it somewhere and loved the sentiment. I was amazed at how relevant the lyrics were to today, even though they're nearly 100 years old. I had to write a new tune but I'm thrilled to have used the words. The song's really struck a chord.
I didn't set out to write my version of Cops but I did try and write a simple, no nonsense, straight to the point, angry song, reminiscent of the more angry 60's protest songs like Eve of Destruction. I just chose to write it from the perspective of an ordinary Iraqi or Afghan trying to explain to his daughter what the hell's going on around them.
The latter I think. Whether a song can change government actions, I don't know. Personally, I doubt it. I think the best we can hope for is that a song will highlight a wrong and inspire people to act, to protest, which in turn will effect government.
The economic situation has pushed a lot of people to the edge. Modern life in general does that, just as it did back in the Depression era. So, I interpret Hughes' words that way. It's not necessarily his lover who's rejected him, but society as a whole.
He fronts a great band (note biased father) from Manchester , called The Reveres. He and his writing partner, Paul Hesketh (who also plays on my album) have been writing some fine songs over the past two years. This is my particular favourite, so I nicked it! It also fits right into the theme of the record and is a very modern protest song.
I set a deadline of three months, and if there was no offer, then I'd release it myself. Two or three labels liked the idea but were just over-committed and I didn't want to wait. Valve, who released last year's live album, Crawling Through The USA, wanted to do it, so now it's out and I'm on the road to promote it.
It's a very different record to MDC. I can play the whole of this album solo if I wish. MDC needs the band, and it needs a label with the funds and vision to see its potential. I'm not prepared to give MDC away cheaply, it will just get lost.
A couple perhaps, but there's also some not listed that will, like New Order's Love Vigilante, Tom Waits' The Road To Peace and Candi Staton's Young Hearts Run Free. Having just played with Arlo Guthrie, I'm also going to add his When A Soldier Makes It Home. See, Arlo's still protesting even in his 70's, Just like Pete Seeger in his 90's. Maybe there is hope for Chris Martin after all!
Of course, though it does have a very nice cut to it. I wear it round the house all the time! Thanks to Kevin at Top Banana (Birmingham's finest clothing emporium) for getting it for me. I still owe him for it!
It's a strange, nagging truth that I probably paid rather less avid attention to the music this year than in years gone past and I'm not sure that it was anything to do with the bill which was, to be honest, as broad and varied as I've come to expect from this exceptional festival. I think that's because, in essence, Cropredy is more village fete than music festival; a bloody big fete I grant you, but it's surely as much about the village and farmyard breakfasts, car boot sales and hanging about The Brasenose or Red Lion and just letting the spirit and energy recharge your spirit batteries.
That's not to say that musically it was without highlights or indeed pleasant surprises. Whilst simply ambling around the field on Thursday I found my progress arrested by 4 SQUARE an improbably young and improbably talented bunch combining traditional and self written material with the verve and assurance of festival stalwarts. Less pleasant, later in the day, were BUZZCOCKS. A great fan of their hit period I found myself rather repelled by the one tempo, one texture characterless onslaught.
Thank goodness that STEVE WINWOOD followed. With a band that echoed Traffic both in line-up - Winwood on organ, guitar and bass pedals accompanied by virtuoso drums, sax/flute and percussion - and jazz and folk inflected improvisations that fell perfectly on to a darkening Oxfordshire countryside. A perfect way to end the day.
Friday hit the ground running with COLVINQUARMBY; brilliant band, brilliant songs and in Gerry Colvin surely one of the very best frontmen anywhere. Simple question however; why were such a hugely talented and clearly popular band dumped in the graveyard slot when others, as we shall see, commanded higher billing with far, far less to offer. SCOTT MATTHEWS is a huge talent and previous gigs this year and an exemplary second album suggested a must see festival appearance but whilst he was as good as ever, he may have been too gentle for an early afternoon crowd getting into party mode and short on patience for his delicacy. Those of us at the hem of the stage enjoyed him greatly but there was a sense coming from behind of impatience coming from behind.
Maybe that was because following him was ADE EDMONDSON & THE BAD SHEPHERDS (as in see how bad we are, no sheep!). Great band with mandolinist Ade surrounded by la creme de folk including Maart Allcock on 12 string, Troy Donockley on pipes and Andy Dinan on fiddle. However, it's a one trick pony with songs of the punk era rearranged as folk which may work as a novelty break in a TV show but not as a full festival set where many great old 45s are revealed as just that, fab discs but threadbare songs. The next couple of acts did nothing to help; JOHN JORGENSEN proved that he has complete mastery of the electric guitar but, for my taste in such things, no heart. Indeed for all his virtuosity just one of Richard Thompson's electric breaks during his Fairport guest slot rendered JJ redundant. And then THE DODGE BROTHERS. Another one trick combo; theirs is skiffle. A seemingly endless vista of skiffle. Could it be that the presence in their ranks of bull fiddle slapper Mark Kermode (Radio 5 journo) and the promotional tie ins he carries got them this slot whilst the previously mentioned ColvinQuarmby languished in the opening position?
Quality will always win however and a fine (if not the best I've seen from him) acoustic set fro the mighty RICHARD THOMPSON revived spirits. SETH LAKEMAN closed proceedings with a very upfront interpretation of folk rock that may well see him graduating to arenas ere long.
Saturday rolled around with RICHARD DIGANCE doing what he does every year, i.e. leaving me totally cold and wondering why he's constantly rebooked. He did include a warm tribute to John Martyn in his set so . . . THE CHURCHFITTERS came over like a bunch of hyperactive geography teachers on a field trip though there's no doubting their talent and in short doses the set was entertaining and warm hearted. FEAST OF FIDDLES are just that, the finest fiddlers in the land anchored by a solid rhythm section with the mighty Mattacks on drums.
Now here's a thing. Ever seen a field, a whole field of approaching 20,000 mature folk rockers bouncing as one to electro-dub? I though it unlikely too but the force of DREADZONE was too much for anyone to resist and they grabbed Cropredy by the scruff of the neck with song one and didn't let go until the reluctantly left the stage at the end of al all too short set. A genuine five star festival highlight. It would have been hard for anyone at all to follow but 80s pop poppet NIK KERSHAW had no chance with me and a set that included his singing of a song he wrote for Chesney bloody Hawkes and another about being on the PTA at his offspring's private school brought with it one challenge only; how to eat a pastie and put fingers in one's ears simultaneously.
RALPH McTELL was next up. He kicked off with the stunning From Clare To Here and got better and better. A masterclass of elegant songwriting and genuine musicianship.
It's billed as Fairport's Cropredy Convention so naturally FAIRPORT CONVENTION take it home with a long set that ranges across their career of forty plus years laying waste to the notions that it all finished way back and that only the early line-ups can be considered classic. Indeed this is as classic a line-up as any and as capable of out and out rocking as filigree delicacy. Mind you adding second drummer Dave Mattacks to the already considerable rhythmic firepower of Gerry Conway for a chunk of the set certainly turned up the rock factor. Highlight however had to be the guest spot from YUSUF, the former Cat Stevens, with an all too short taster of his career. To have seen him play Peace Train backed by Fairport with Richard Thompson and fiddlers Ric Sanders and Chris Leslie trading leads is something that all who witnessed it will remember for a long time indeed. And the absolute pleasure on Yusuf's face suggested that a full blown tour in the near future may be more of a reality that anyone had dared dream before that night.
As midnight drew close tradition had to be observed with the playing of Meet On The Ledge. At first it seemed odd that the stage was rather more sparsely filled than usual for the song that normally brings all musicians back for the finale but in hindsight it seems fitting that it was mainly Fairport up there as a picture of long term soundman and fellow traveller Rob Braviner filled the onstage screen. The song always provides an emotional climax to the event as the whole audience joins in, but this year it seemed to have an added resonance.
Steve Morris August 2009
www.roots-and-branches.com
---
45th Co-operative Cambridge Folk Festival 30/31July & 1/2 August 2009 by Alan O'Leary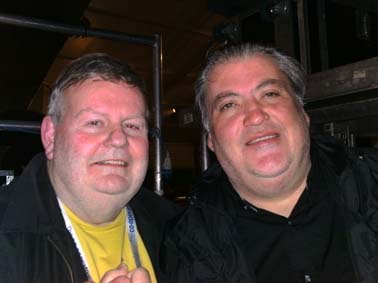 Cambridge DJ Big Al )'Leary with David Hidaglo of Los Lobos
Once again it's the last weekend of July and we are wending our way up the M11 contemplating the annual feast of music which we have come to love as the Cambridge folk festival.
Thursday seemed to get the 45th festival off to a rousing start and the promise was carried forth on Friday. Adrian Edmondson and the Bad Shepherds proved more than a comedian's indulgence and with their musical interpretation of classic Clash and Jam tracks made many friends, aided by sidemen of the calibre of Maartin Alcock (guitars), and Troy Donockley (uilleann pipes) and Andy Dinan, (fiddle) we should have expected good music. Genticorum, the Quebecois high-powered trio rocked the place.
Friday afternoon came to life with Edward 2, the much loved and acclaimed folk roots pioneers, with their exotic blend of folk and reggae brought a agreeable blend of sunshine music with a very infectious beat which made you want to dance, definitely one of this years highlights.
They were followed by the The Waterson Family, the keepers of the flame with a wonderful heart-warming set. Sadly Norma announced she would be cutting back on her performances in future. It was lovely to see her being embraced by Buffy St Marie backstage, just before they went on. She then treated us to her version of Black Muddy River. One is left with the feeling that as long as The Watersons are still doing Some Old Salty, all will be well.
The loud Chicago style blues of Susan Tedeschi and her heavy band gave way to Cree Indian songstress, Buffy St Marie who performed a lot of song with a Red Indian content as well as her own classics which have been recorded by everyone from Elvis to Donovon.
The 10 man music monster called Bellowhead, took the stage to a tremendous ovation and duly pleased their audience with the very unusual sound, I admit to seeing guys dressed as accountants playing folk music seems a misnomer.
The days music on stage one was brought to a close by The Zutons, a 5 piece pop band from Liverpool, they played their hits and greatly pleased the younger element of the audience, but many wondered what they were doing a folk festival, and left.
During the 4 days of the festival there is continuous performances going on at 3 venues on the site, so until we devise a method of being at 3 places at one time, we had to focus our review to what was occurring on stage 1 which is the biggest venue. Which meant I had to forgo Brian McNeill's festival session featuring soloists from any of the headliners, always a highlight. I did happen to catch some of a brilliant set from dance band Steamchicken on stage 2 which had the whole tent on their feet dancing.
Saturday began at 12 with a brilliant set from revitalised bluegrass outfit, Crooked Still, who were brilliant driven on by some mighty cello bowing.
Country singer/songwriter Hayes Carll's intros were as entertaining as his songs. Electric English folk on Telecasters from Jim Moray followed, with some interesting sidemen playing hurdy gurdy and fiddles and accordion followed. Another highlight Dungiven's Cara Dillon with band, she charmed the audience with her beautiful singing and her band played some lovely Irish trad music mainly featuring the talented James Grady on uilleann pipes and fiddle.
The following act was Blazing Fiddles, who do what it says on their name, Scottish music played at the speed of light, this may impress some of the audience but left this reviewer sad, such nice tunes getting hammered. I did enjoy their slow air, a beautiful piece composed by Johnny Cunningham and their set of hornpipes, which included some lovely guitar picking on The Golden Eagle.
The evening set started with Martin Simpson and a top-flight set of accompanists who added much to this rousing set. Martin is an artist who with his new album has climbed up the ladder several steps. His self-penned classic Good For Nothing sat beautifully alongside up-tempo versions of The Lakes of Pontchartrain and the blues classic Stagger Lee.
Next up was Texan singer/songwriter Beth Nielsen Chapman who has recorded a string of popular country flavoured albums. Her well-presented set was highlighted by one of her own songs, which could have come from the Cole Porter songbook; I wish I had caught the name.
Beth was followed by a real master, Booker T Jones and his Hammond B3. His backing band included two members of The Fab Thunderbirds moonlighting, but they provided great support. Booker T played most of his classic including Green Onions, the cricket intro music, Soul Limbo and closing with a rousing version of his classic Time is Tight. Maybe my highlight of the festival was when he invited David Hidalgo of Los Lobos onstage for a rousing version of Albert King's Stax classic, Born Under A Bad Sign. A master at work.
If that wasn't enough, Booker T was followed onstage by the legendary Los Lobos who in an hour set managed to cover several different styles of music and all with great élan. Rock n Roll, Blues, Mexican, Pop. Their musicality and joy of making music together with friends all came across to thrill the audience.
The Saw Doctors who followed had a hard act to follow, but they hit N17 from the off and the 15000 audience were in the palms of their hands. All of which brought the curtain down on a very varied day of music of several different hues and the prospect of more tomorrow sent us to our beds very excited.
On the other stages. I heard good reports on the sets from Hot Club of Cowtown and Jon Boden and The Remnant Kings whom I wanted to catch but when the torrential rain came Saturday night this curtailed any thoughts of moving from stage 1.
Sunday dawned a beautiful day, which was joy to be in a field in Cambridgeshire enjoying good music. First up on stage 1 was Bella Hardy a young songstress who is carving a career for herself with her softly sung English folksong.
Next up a quartet of heavies from Ireland. Galway's Mairtin O'Connor on accordion, Cathal Heyden on fiddle and banjo, Seamie O'Dowd on guitar and vocals accompanied by Jimmy Higgins on bodrhan. Needless to say they tore the place apart with their musical dexterity. Cathal's banjo solo and Jimmy's bodrhan solo allied to Seamie tribute to Rory Gallagher made this a very pleasing mixture which registered with the audience who were clamouring for more at the close of the set with The Arrival of the Queen of Sheba.
The lads were followed by the only artist to appear solo all weekend; American singer songwriter Diana Jones, a very talented writer whose beautiful voice is full of depth and passion, she was sensational. Her solo version of her Grammy nominated song, Henry Russell's Last Words nearly had me in tears. Several of her songs had a religious element and all the more fitting for a Sunday afternoon. Another of my highlights.
The high-powered trio of Lau followed with a set of musical brilliance but little to retain. Surrounded by a band of accompanists of the highest calibre next on stage was Eddie Reader, whose lightweight set was put to shame by the earlier set from Diana Jones.
The evening's entertainment started with Oumou Sangare and her band from Mali whose spellbinding voice; irrepressible energy and stage presence made her one of the true stars of this year's festival. African bands are always good value the dress up in costume and give everything to their performance maybe we could learn a lesson or two here.
Next up was Strabane's favourite son, Paul Brady who was with band, so this was Paul in his rocking guise as opposed to the consummate folk artist that he is. This disappointed a lot of people, but as Paul told me "I only have an hour and I have a band". Personally I enjoyed hearing his older songs like Hard Station, The Only One and Nobody Knows. It brought back memories of great nights in The Half Moon, Putney where Paul used to play regularly.
I must say, I was less impressed with the new material; Paul is in the middle of recording a new album, hence the band. I always begin to worry when artists start writing songs about Rainbows! This was a smiling and dancing around the stage Paul Brady something I have never seen before, maybe an indication of where he's at, at the moment.
Lucinda Williams and her stellar band treated us to some high-class country/pop music with several tracks from her classic Car Wheels on a Gravel Road era. Top Class top of the bill.
The festival is usually brought to a close with a jolly up and this year's was choice was The Treacherous Orchestra who delivered in spades. A 13-piece powerhouse from Glasgow who take Scottish dance music to a new dimension.
Among the treats I missed, but heard good reports from my spies were sets by Dublin's rockabilly star, Imelda May and I would have loved to caught The New Rope String Band who are one of the funniest acts I have ever seen, but alas…
So there you have my review of the 45th Cambridge Folk Festival which you may consider suicide for missing; but don't fear the BBC in its magnificence has committed a lot of it to film and can be accessed here.
www.bbc.co.uk/radio2/cambridgefolkfestival/2009/index.shtml
If you fancy going next year take note that numbers are governed at 15000 and it sells out every year early.
Thinking over all the musical treats we had over the weekend and the diversity of the music; I have come to the conclusion that the real stars of the festival are the audience who sit in a field for 12 hours and give maximum support to every act which plays for them and create such a great vibe for the artist. Everyone of whom I spoke to backstage were full of gratitude for the reception and support the audience gave them on stage. So give your selves a clap and make sure you turn up again next year at Cherry Hinton for festival #46.
Alan O'Leary © 2009
---
ENGLAND'S MUSICAL HERITAGE & The Licencing Law - 2008 updates from Hamish Birchall
The Department for Culture, Media and Sport (DCMS) has set a spring 2009 deadline to implement new exemptions for 'low risk' gigs. The pledge came in a reply by Lord Davies of Oldham to Lord Clement-Jones' latest Parliamentary Question requesting a timetable for the Department's public consultation on new exemptions. (Full Q&A text below).
The DCMS response, dated 22nd July, also confirms that the consultation is delayed. It will not now be completed 'by the summer' as announced earlier this year, but should begin 'from autumn'.
The answer may be encouraging in part, but it raises further questions. For example, DCMS says that it is 'discussing draft exemptions with representatives of the music sector' but does not identify the organisations or individuals concerned.
The first musicians' organisation that comes to mind is the Musicians' Union. But two members of the union's executive committee independently confirmed this morning that they were not aware of such discussions, and that, to the best of their knowledge, the subject had not yet been raised with the EC. This could mean that DCMS discussions on draft exemptions have been confined to senior MU officers, or that the MU has not been involved at all. Either way, not involving the union's executive committee would be a serious omission by DCMS. For one thing most EC members are active professional musicians; MU officers are not.
Of course the Licensing Act also needlessly interferes with many amateur events, such as school concerts open to family and friends.
Louise de Winter is Director of the National Campaign for the Arts, 'the UK's only independent lobbying organisation representing all the arts', providing '... a united voice for the arts, especially for arts organisations across the UK and for all artists, staff and volunteers who work in the arts' (http://www.artscampaign.org.uk/nca/index.html).
Significantly, Ms de Winter also represented the NCA on the DCMS Live Music Forum during its final weeks last year. Today she too confirmed that, to date, the NCA has not been party to any discussions with DCMS about draft exemptions from the Licensing Act for low risk events.
On the nature of the draft exemptions DCMS is silent, although they say they are '... taking into account the recommendations made by the Live Music Forum...'. The LMF recommendations included, as 'a matter of some urgency', an exemption for gigs where fewer than 100 people attend and an exemption for unamplified live music. [Live Music Forum, 'Findings and Recommendations', recommendations (v) and (vi), 04 July 2007:
www.culture.gov.uk/images/publications/lmf_forewordexcsummary.pdf
See also Government response to the LMF report:
www.ulture.gov.uk/images/publications/govtresponselivemusicforum.pdf
Finally, DCMS refers to the exemptions as 'de minimis'. But according to a leading licensing lawyer, Simon Mehigan QC, this is problematic: 'It is a meaningless and empty promise because, as a matter of legal principle 'de minimis' activities are by their very nature excluded from the reach of the law. In fact the phrase de minimis comes from a longer latin phrase de minimis non curat lex, which as everyone knows means the law doesn't concern itself with trifles. What one hopes he meant to say was that areas of activity which are NOT de miminis may well be excluded from the Act as a result of this consultation.'
Full Parliamentary Q&A text:
Lord Clement-Jones asked Her Majesty's Government (14 July 2008): What is their current timetable for conducting a public consultation on licensing exemptions for low risk musical performances; and whether this consultation will take place over the summer. [HL4889]
Lord Davies of Oldham (22 July 2008): DCMS is currently developing options for consultation to exempt low impact ('de minimis') licensing activities from the scope of the Licensing Act 2003. As part of that work we are taking into account the recommendations made by the Live Music Forum and discussing draft exemptions with representatives of the music sector. We are aiming to consult from autumn and to have exemptions in place by spring 2009.
(Hamish Birchall July 2008)
Read past articles and reports below

---
ENGLAND'S MUSICAL HERITAGE & The Licencing Law - updates from Hamish Birchall

From HB 26th July

In a speech at the Musicians' Union conference, Tuesday 24 July, new Creative Industries minister Margaret Hodge described the Live Music Forum report as 'very interesting and challenging'. However, she also suggested that it may be some months before the government formally responds to the entertainment licensing exemption recently backed by both the Musicians Union and Live Music Forum.

Ms Hodge said: '... as the report makes clear, and as we recognise, there are some areas of concern [about the Licensing Act], and we should look at these again to ensure that live music, at all levels, can continue to thrive. So I'm looking forward to considering the findings and recommendations with Gerry Sutcliffe [DCMS licensing minister] and James Purnell [DCMS Secretary of State] before responding formally in the autumn.

'I'm sure there will be some recommendations that we will be able to take forward quite quickly – in fact there is one I'm going to mention in a moment [the rehearsal space initiative]. And some, particularly those that would require changes to the legislation, will need longer consideration before we decide what steps would be the most practical and beneficial for all those with an interest. But rest assured - we don't want to stop musicians from performing and we don't want to put unnecessary barriers in their way. Why would we?'

In fact, there is a provision within the Licensing Act that gives the Secretary of State power, by order, to change or remove descriptions of entertainment (Licensing Act 2003, Schedule 1, para 4). This offers a relatively quick way to change the law - if there is the political will. Strangely, Ms Hodge's speech - at least as reproduced on the DCMS website - did not address the MU press release of 11 June in which the union announced its opposition to the licensing of live music under the Licensing Act, and called on the Secretary of State to implement five recommendations as soon as possible, including a small gigs exemption.

Ms Hodge also announced a Green Paper on the 'Creative Economy' due for publication in the autumn. For the full speech see DCMS website: www.culture.gov.uk/Reference_library/Minister_Speeches/margaret_hodge/musiciansunionconference_mh_speech.htm#top

More info about Ms Hodge's Parliamentary voting record at:
www.theyworkforyou.com/mp/margaret_hodge/barking

Former chair of the LMF, Feargal Sharkey also spoke at the MU conference. However, his speech does not appear on the DCMS website despite his continued close association with that department in promoting the rehearsal space initiative.

~~~~~~~~~~~~~~~~

From HB 25th July

The House of Lords debate on the revised Licensing Guidance, forced on the government by the Liberal Democrats, looks set to take place on Monday evening 15 October 2007.

By way of preparation the Lib Dems have set up an email address for members of the public to send examples of problems caused by the revised Guidance, published by DCMS on 28 June, or indeed problems caused by the Licensing Act itself:
licensing.guidance.debate@googlemail.com

A Lib Dem source said: 'We are primarily interested in the new guidance and any specific points about the old guidance ought to refer to comparisons with the new guidance, rather than examples of how the old guidance was defective.'

Commenting on the revised Guidance in The Stage today, Lord Clement-Jones, Lib Dem culture spokesperson, said:
"The government hasn't really taken the opportunity to simplify things. It's 140 pages of guidance - it's a very good doorstop. But it doesn't cure all the idiocies of last year, which have been highlighted by the campaigners. And I don't think the government is correct in saying that that the Licensing Act 2003 has encouraged live music. If anything, it has made councils much more wary. People have cancelled events, good events." www.thestage.co.uk/news/newsstory.php/17508/lib-dem-lord-forces-debate-on-live-music

Meanwhile, it looks as though DCMS has quietly disbanded the Live Music Forum - before the important follow-up survey of live music. Feargal Sharkey is now the 'former' chair of the LMF, and the LMF has held its 'final' meeting.

The only survey that attempted to measure the amount of live music taking place under the old licensing regime was the MORI live music survey of August 2004. DCMS notoriously misreported the findings, claiming in a press release of 25 August 2004 that 1.7m live gigs a years were taking place in 'bars, clubs and restaurants', and this indicated a 'flourishing' live gig scene. These sweeping claims were widely reported in the national press. But some months later, after an investigation, the Market Research Society ruled the 1.7m estimate misleading, since it was for all venues surveyed, not just for bars, clubs and restaurants. MRS also reduced the 1.7m gig estimate to 1.3m for gigs in bars, clubs and restaurants. DCMS has never publicly acknowledged this revision, although under pressure it later published some clarifications above the original press release:
www.culture.gov.uk/Reference_library/Press_notices/archive_2004/dcms110_04.htm

Last Tuesday, 23 July, DCMS issued a press release announcing that Feargal Sharkey, the 'former chair of the Live Music Forum', had been tasked with 'setting up a network of rehearsal studios for budding musicians':
www.culture.gov.uk/Reference_library/Press_notices/archive_2007/dcms086_07.htm

The Live Music Forum section of the DCMS website, last updated on 16 July, notes that the LMF held its 'final' meeting on 16 April 2007:
www.culture.gov.uk/what_we_do/Creative_industries/music/live_music_forum.htm

But curiously the webpage also reports that in July DCMS commissioned BMRB Social Research to carry out the '2007 Survey of Live Music staged in England and Wales' - the follow-up study to the MORI live music survey of 2004. Results will, apparently, be published this November. Lord Clement-Jones, the Lib Dem culture spokesperson, has tabled a Parliamentary question in an attempt to find out what is going on: "To ask Her Majesty's Government what is the current status of the Live Music Forum and what plans are there for future meetings of the Forum following publication of their report "Findings and Recommendations" on 4th July 2007".

~~~~~~~~~~~~~~~~

From HB 17th July

On 28 June, DCMS published revised Licensing Guidance issued under s.182 of the Licensing Act 2003, including new sections intended to clarify the interpretation of the incidental music exemption:


www.culture.gov.uk/Reference_library/Press_notices/archive_2007/dcms078_07.htm

Both the Live Music Forum and the Musicians Union have already made public their disatisfaction with this exemption, and both have called on the government to do more than tweak the Guidance. They want a new exemption for small gigs within the Act itself. Local authorities need only 'have regard to' the Guidance - it is the Act which takes precedence.

Now an influential Parliamentary Committee has added its voice to the chorus of criticism, saying that the revised incidental music guidance has failed to clarify the law. The latest report of the Merits of Statutory Instruments Committee published yesterday, 16 July, says of the revised Guidance:

'Some definitions have been clarified, for example what constitutes "a private event", but we regret that some, such as the definition of "incidental music", could not be made clearer and so may impose a burden on the courts until sufficient precedent is established.'

[Merits of Statutory Instruments Committee, 27th Report of Session 2006-7, p9, point 27] See:


www.publications.parliament.uk/pa/ld/ldmerit.htm

By way of response, Tim Clement-Jones, the Liberal Democract culture spokesperson in the Lords, has tabled a motion calling on the Guidance to be annulled.

There will now have to be a debate on the Guidance in the House of Lords. However, because of the imminent summer recess, it will take place in the next Parliamentary session, on or before 18 October 2007.

The legal status of the revised Licensing Guidance is now unclear. Sources close to the Merits of Statutory Instruments Committee have suggested that it was published by DCMS before it had been properly endorsed by Parliament (by a process called 'negative resolution').

~~~~~~~~~~~~~~~~ From HB 4th July

While Feargal Sharkey sings his new 'negative impact' tune to the press today, the new licensing minister, Gerry Sutcliffe, has issued an interim response to the Live Music Forum report:

'I welcome the report. It raises many interesting and challenging ideas on how the UK's live music scene can be further supported. We will now look at each of the recommendations, discuss with stakeholders and will respond fully in due course.'

www.culture.gov.uk/Reference_library/Minister_Speeches/gerry_sutcliffe/dcms081_07.htm
www.gnn.gov.uk/Content/Detail.asp?ReleaseID=296599&NewsAreaID=2

But what's to discuss? And why delay implementing key LMF recommendations, particularly the small gigs exemption which the report says is required 'as a matter of some urgency'?

With one notable exception - the police - all the relevant stakeholders have been represented on the LMF since its creation in 2004: local authorities, Arts Council, hospitality organisations, Musicians Union and others. Moreover, DCMS civil servants working with the LMF are likely to have known what its recommendations would be for the past two months at least.

My guess is that the minister is stalling largely because of government hubris - the Act was sold by DCMS as 'much better for live music' - and possibly because of behind the scenes opposition to the small gigs and acoustic exemptions from local authorities and the police. A draft of the LMF report leaked last month cited opposition from LACORS (Local Authorities Coordinators of Regulatory Services) to the proposed exemptions for small gigs and acoustic music. Lacors is represented on the LMF. Interestingly, references to LACORS' opposition appear to have been omitted from the LMF report published today. At the time LACORS declined to comment on the leaked report. I am awaiting a statement from LACORS now that the LMF report has been published. I will circulate that when it arrives.

Parliament starts its summer holidays on 26 July and doesn't return until 08 October. The government may be hoping that if they can stall until the summer recess, the live music licensing problem will recede. That is unlikely.

DCMS links to full LMF report:
www.culture.gov.uk/Reference_library/Publications/archive_2007/lmf_findings_recommendations.htm

Feargal Sharkey and Steve Knightley (from folk duo Show of Hands) talking this morning on BBC Radio 4 Today
www.bbc.co.uk/radio4/today/listenagain/ram/today2_20070704.ram

Coverage in this morning's Times online:
entertainment.timesonline.co.uk/tol/arts_and_entertainment/music/article2022957.ece

~~~~~~~~~~~~~~~~~~~~~~~~~~~~~~~~

From Hamish Birchall 2 July 2007

Feargal Sharkey will announce tomorrow that the Licensing Act has harmed 'some very small scale live music events'. His comments will accompany publication by DCMS of the long-awaited Live Music Forum report.

The report tries to square the circle of the claimed overall neutral effect on live music with a negative impact on small venues. In December 2006 DCMS published statistics showing 40% of smaller venues had lost any automatic entitlement to live music as a result of the new licensing regime.

As predicted, the report's 28 recommendations will include an exemption for venues with a capacity up to 100, and an exemption for 'acoustic music'. In this respect the report reinforces the announcement by the Musicians' Union on 11 June in which it declared its opposition to the Act and asked the Secretary of State at DCMS (now James Purnell, a former licensing minister) to implement five recommendations in order to fulfill ministers' promises that the Act would be better for live music. The recommendations include an exemption for venues up to 100 capacity:

www.musiciansunion.org.uk/site/cms/v4_newsArticleView.asp?article=716

The LMF report comes hot on the heels of yesterday's lame and somewhat misleading response by Number 10 Downing Street to the 79,903 people who had signed the online live music petition:

www.pm.gov.uk/output/Page12238.asp

The tone of the Number 10 statement suggests that there will be no retreat from their belief that a piano in a bar is greater threat to society than big screen football. It claimed no evidence of a negative impact 'on the amount of live music'. But, of the surveys carried out to date, only the MORI survey of 2004 conducted a year before the current licensing regime came into effect attempted to measure gig frequency. That survey has yet to be repeated.

The government response to the LMF and MU recommendations remains unclear. Number 10's petition response doesn't mention the MU recommendations, although it includes a vague reference to DCMS having already 'set out areas where it thinks changes might be made to reduce further administrative burdens'. However, there is no link or reference to the DCMS proposals to cut red tape. Number 10 concludes with a promise to 'look closely' at the LMF recommendations when they are published.

When alluding to the DCMS response, perhaps Number 10 had in mind the revised Licensing Guidance, published by DCMS on Thursday 28 June. This includes a redrafted section on the 'incidental music' exemption. See DCMS press release:

www.culture.gov.uk/Reference_library/Press_notices/archive_2007/dcms078_07.htm

Earlier this year DCMS promised to make clear in legislation that busking and carol singing should not be caught by licensing. Several local authorities had already published guidance of their own to the effect that busking was caught by the Act - and had made clear they would not change their position until the law was changed.

The redrafted Guidance may help buskers and carol singers to some extent, but it is doubtful that the revisions would help a licensee decide whether or not to promote a small gig in a bar without an authorisation for live music under the Licensing Act.

The revised guidance suggests that a live music event could be advertised, and provided it was not 'the main attraction or one of the main attractions', and provided it wasn't the main reason people attended, and provided the music volume doesn't 'predominate over other activities' - it might qualify for the exemption.

But local authorities are not bound by the Guidance. The Act takes precedence. Given their already documented opposition to the LMF's proposed exemptions, cited in the recently leaked draft LMF report, many are likely to continue to interpret the incidental exemption restrictively. Who is to say whether a performance by an acoustic trio in a bar is predominating over other activities? If a licensing officer thinks it does, even if no-one has complained, then the licensee without a live music authorisation could face a criminal prosecution, a fine up to £20,000 and six months in jail.

Only the exemptions now proposed by the LMF and MU could prevent that.

~~~~~~~~~~~~~~~~~~~~~~~~~~~~~~~~~~~~~~~~~~~~~~~~~~~

From Hamish Birchall 15 June 2007

The police will join local authorities in opposing the small gigs entertainment licensing exemption currently backed by both the Musicians Union and the Live Music Forum, a live music campaigner has learned.

The reliable source, who wishes to remain anonymous, exchanged correspondence earlier this week with a senior police officer with licensing responsibility. The officer justified the police position on the basis that some gigs cause crime and disorder. However, despite being asked, no evidence was advanced of the scale of the problem, nor any attempt made to justify the position on the grounds necessity, such as the inadequacy of other legislation, or proportionality.

In Hackney, two venue managers recently reported that the police are now requiring temporary events notice applicants to fill out an 8-page risk assessment including the names and addresses of participants. The government has often refered to TENs as a 'light touch regime'.

In 2003 the police notoriously opposed a similar small gigs exemption, backed by the music industry and the two main opposition Parties, on the basis that:

'Live music always acts as a magnet in whatever community it is being played. It brings people from outside that community and having no connection locally behave in a way that is inappropriate, criminal and disorderly.'

[Letter to Tessa Jowell, 02 July 2003, from former Association of Chief Police Officers president Chris Fox]

That quote was read out during the then Licensing Bill debate in the House of Lords on 03 July 2003 by government minister Lord McIntosh in support of the government's rejection of the exemption.

The latest leaked draft of the Live Music Forum report to ministers explicitly refers to the Chris Fox quote. The report, apparently produced in late May/early June this year, notes that the LMF wrote to the current president of ACPO asking for information in support of Mr Fox's position. The draft LMF report adds:

'At the time of writing we have yet to receive the courtesy of a reply. This is perhaps indicative of just how unsubstantiated and preposterous these kinds of comments are, and the obvious disregard that exists for the impact this kind of generality can have, even though at the time, these comments were made by one of the country's most senior police officers.'

~~~~~~~~~~~~~~~~~~~~~~~~~~~~~~~~~~~~~~~~~~~~~~~~~~~

From Hamish Birchall 12 June 2007

The Live Music Forum is recommending 'as a matter of some urgency' an amendment to the Licensing Act which would exempt gigs attracting fewer than 100 people.

However, a leaked copy of the latest draft of the LMF report to ministers reveals that this key recommendation, one of 28, is opposed by LACORS (Local Authorities Coordinators of Regulatory Services), a body represented on the LMF. In all, LACORS is 'unable to support' five of the recommendations, including a proposed exemption for unamplified live music, and the creation of a mechanism, presumably within the Act, that would allow a member of the public to make representations in support of a live music application. LACORS appears to be the only LMF objector to any of the report's recommendations.

The report also repeats the view that the Act has had a 'broadly neutral impact on the provision of live music', and claims that the 'industry' is positive about standardised licence fees and Temporary Events Notices. However it adds: '... it is also true to say that the Licensing Act has not led to the promised increase in live music...', and '... we view with some scepticism any belief that the Act will in itself lead to a growth in live music.'

This echoes yesterday's surprisingly forthright press release by the Musicians Union which, contrary to the headline, represents a sharp change of direction, if not a long overdue U-turn:
musiciansunion.org.uk/site/cms/v4_newsArticleView.asp?article=716


In their full licensing policy statement, the MU concludes:
'After extensive monitoring, research and internal discussion the Musicians' Union is still of the opinion that the inclusion of regulated entertainment in the Licensing Act is unnecessary, and at the first opportunity it will campaign for its removal from the prevailing licensing legislation.'
['Licensing Act - Statement of Union Policy', 11 June 2007]
mu.live.fishertechnology.co.uk/site/cms/contentDocumentView.asp?documentId=738


In fact, the Union's 'live music kit', first published in 2004 as a guide for prospective gig promoters, claimed that live music application under the new regime was as easy as 1, 2, 3 and that there would be no extra cost for live music. Only last year, MU officials corresponding with trumpeter Henry Lowther over the loss of his gigs at a Regent's Park venue, implied that a 3-performer limit imposed as a licence condition by Westminster City Council was for performers' safety, and therefore beyond criticism. It later emerged that it was an ill-conceived noise condition and nothing to do with safety, which is in any case separately regulated as the MU now appears to accept.

While yesterday's MU welcome press release acknowledges that it may be some years before the Act may be substantially overhauled, it makes a number of recommendations '...which represent a constructive way forward that will enable the Dept for Culture, Media & Sport to deliver what numerous government Ministers have promised - that the Act will be good for live music and encourage its growth.' These include an exemption for venues up to 100 capacity.

Last but not least, yesterday the petition opposing the music and dance provisions of the Licensing Act, number 1 on the Number 10 website since 01 May, closed with nearly 80,000 signatures:
petitions.pm.gov.uk/licensing

The question is now whether the government favours LACORS over the LMF, MU and public opinion.
---
From Hamish Birchall May 29th

Last December I warned that the maximum penalty of a £20,000 fine and six months in jail under the Licensing Act 2003 was greater than the penalties for arson, violent disorder, bigamy and bomb hoax, among others. With the help of m'learned friends and the Home Office, I can now put this more precisely. The theoretical maximum penalty for arson is a life sentence; for violent disorder, five years; for bigamy, seven years; and for a bomb hoax, two years.

However, this is not the full story. Maximum sentences are rarely given. It is still resoundingly clear that those concerned in the management or organisation of performances of live music face potentially draconian and disproportionate penalties. And where local authorities discover unlicensed gigs, they often threaten licensees with the maximum penalty while those convicted of serious offences will often receive a lesser penalty.

A £20,000 fine and six months in jail is greater than the maximum penalty for many serious offences, such as: 1. Assaulting a police officer in the execution of his duty [six months and a £5,000 fine]. 2. Driving with excess alcohol in the blood, breath or urine [six months and/or £5,000 fine, disqualification and 3-11 penalty points]. 3. 'Taking and driving away'; taking a motor vehicle without the owner's consent [six months and a £5,000 fine]. 4. Wasting police time [six months or a fine of up to £2,500].

The system of maximum penalties is not the product of a rational and consistent scheme, but rather the result of piecemeal legislation over more than a century … (Advisory Council to the Penal System 1978). With the Licensing Act we have an extraordinary example of piecemeal legislation leading to the clear likelihood of injustice.

Under the Act, offences are tried in the magistrates' court. Magistrates courts generally have limits of 6 months OR £5000 as a maximum (see Note 1 below). Thus it is entirely possible and, indeed likely, to be convicted of a great many other offences and to receive less than six months sentence and almost certainly to receive a fine less than £20,000. The Government set a higher maximum possible sentence for unlicensed performance than the magistrates courts can usually impose because the offences are considered to be "commercial in nature". When applied to an individual for whom profit is not the motive, however, the penalties are altogether personal in nature.

In 2005 the average fine imposed by the magistrates for all offences was about £140 whereas the average fine imposed for commercial offences was £950 (see Note 2). Under the Licensing Act offences will fall under this latter category. Fines are therefore likely to be six times the norm for the magistrates' court.

In 2005 only 4.1% of all and any offenders tried in the magistrates court were imprisoned at all and the average custodial sentence was 3 months (Note 3). Yet this Act allows up to six months imprisonment for allowing performances in public, and even for performers if the performers are also concerned in the organisation or management of the event.

The average sentence for theft from shops was 2 months, for driving whilst disqualified was 3.5 months, for burglary from a dwelling was 5.5. months and burglary other than in a dwelling was 3.5 months (Note 4)

The majority of offences against the person are tried in the magistrates court and have a sentence of six months or less, or a fine of £5000 or less. There are a staggering number cases of assault on a police officer, before magistrates, ALL of whom receive the same or a lesser sentence or fine.

The majority of cases of soliciting by a woman, cases of soliciting by a man, cases of kerb crawling and brothel keeping are fined – and all at a significantly lower level than £20,000.

NOTES
(1) Home Office Statistical Bulletin page 159
(2) Home Office Statistical Bulletin page 78
(3) Home Office Statistical Bulletin page 33
(4) Home Office Statistical Bulletin page 122
Sources: Home Office Statistical Bulletin, Sentencing Statistics 2005 and maximum theoretical sentences, Home Office. A list of the maximum theoretical sentences for all the offences on my original list is available on request.

~~~~~~~~~~~~~~~~~~~~~~~~~~~~~

The following from Hamish Birchall May 18th 2007

On Wednesday 16 May the government was asked whether, in view of the success of the licensing/live music petition, they would consider amending the Licensing Act. The government replied with the usual weasel words. See my response below Lord Davies' answer.

Lord Redesdale asked Her Majesty's Government:
Whether, in view of Mr Dominic Cronin's e-petition having received the most number of signatures of any e-petition currently accepting signatures on the 10 Downing Street website, they will consider amending the Licensing Act 2003to enable less restrictive regulation of the performance of live music and dance. [HL3554]
Lord Davies of Oldham: The Government agree that music and dance should not be restricted by unnecessary licensing regulations. We do not believe that the current licensing regime is damaging these sectors or that the current regulations are unnecessary. The Licensing Act 2003 has removed unnecessary bureaucracy, such as the need to renew licences or apply for several different permissions to put on events. More venues are also now able to put on performances involving more than two musicians. Recent research has indicated that most venues wanting to put on live music have secured a licence and very few highlighted licensing requirements as a barrier.
We are monitoring the impact of the Licensing Act 2003 and will consider changes only where firm evidence demonstrates unintended and detrimental consequences. That is why we set up the Live Music Forum to monitor the impact of the Act on live music and to recommend how the Government might better promote live performances. We look forward to receiving its report shortly.

~ ~ ~

The context of this debate was set by the government back in 2002, when the Act was first published:
'My view is that there will be an explosion of live music as a result of removing the discriminatory two-in-a-bar provision.'
Government minister Lord Andrew McIntosh, House of Lords, 26 November 2002, introducing the then Licensing Bill. But the government now says their research shows no measurable improvement. Shaun Woodward, licensing minister, said in the Commons on 5 March this year that the impact was 'broadly neutral'.
Lord Davies' points answered:
'We do not believe that the current licensing regime is damaging these sectors or that the current regulations are unnecessary.'
40% of smaller venues have lost any automatic entitlement to live music - DCMS's own statistic.
Given the exemption for big screen broadcast entertainment, and the automatic permission for jukeboxes given to bars during the changeover to the new regime, was it necessary to criminalise the unlicensed provision one musician, or even of a piano:
'An antique piano in a pub that was only provided for decorative effect would not give rise to the need for a licence. And a licence would not be required if the pub operator did not allow the public to play it. A licence would only be required if it was used to entertain people at the premises or by people on the premises to entertain themselves.' [DCMS 'Regulated entertainment under the Licensing Bill', March 2003]
'The Licensing Act 2003 has removed unnecessary bureaucracy, such as the need to renew licences or apply for several different permissions to put on events.'
The Better Regulation Commission report into the implementation of the Licensing Act showed that this simply isn't true. Most of the 40% of venues now without a live music permission could have had one or two musicians whenever they wanted under the old regime. Now they would have to apply for a temporary event notice, or a full premises licence. Both represent additional cost and bureaucracy.
'More venues are also now able to put on performances involving more than two musicians.'
True, but to an unknown extent. The DCMS research failed to ask whether premises with live music permissions had implemented conditions, where conditions applied. Without implementing a licence condition relating to live music, such as fitting a noise limiter, or providing bouncers during the performance, the gig remains illegal.
'Recent research has indicated that most venues wanting to put on live music have secured a licence and very few highlighted licensing requirements as a barrier.'
Completely unsurprising given that 45% of venues in the research reported that they already held public entertainment licences! Converting a PEL into the new premises licence was almost literally a box ticking exercise. This PEL statistic is, however, suspiciously high. Figures from the Chartered Institute of Public Finance and Accounts suggest that no more than 30% of licensed premises held public entertainment licences before the new licensing regime came into force. Every year they collected this data from local authorities. DCMS has yet to explain how their PEL figure came to be so high.
'We are monitoring the impact of the Licensing Act 2003 and will consider changes only where firm evidence demonstrates unintended and detrimental consequences.'
What a load of twaddle. First they say, repeatedly, how much better the Act will be for live music - despite the fact that it favours canned entertainment and its technology over live music and musical instruments. Then they find that 40% of smaller venues have lost the automatic entitlement to live music that they used to have. Now they suggest that this was an intended consequence of the Act and it is not bad for live music.
'That is why we set up the Live Music Forum to monitor the impact of the Act on live music and to recommend how the Government might better promote live performances. We look forward to receiving its report shortly.'
Decoded: the Live Music Forum will say what we want it to say.


~~~~~~~~

Report from Hamish Birchall - May 1st 2007

The live music/licensing petition has reached number 1 in the list of over 7,400 petitions on the Number 10 website with over 71,000 signatures:
http://petitions.pm.gov.uk/licensing (to sign)
http://petitions.pm.gov.uk/list/open?sort=signers (view list of petitions)

Ministers must be feeling a sense of deja vu. Why, after spending hundreds of thousands of pounds on licensing spin, has their 'much better for live music' message failed? Almost exactly four years ago another e-petition opposed to the live music provisions of the then Licensing Bill, with over 100,000 names, was presented to Number 10.

The prime minister responded then by claiming the Bill's unpopularity was down to 'misinformation'. But in the four years that have passed, it is the 'simpler' and 'cost nothing extra' claims that have been exposed as false by the Better Regulation Commission; the Market Research Society ruled that the DCMS headline 'flourishing' live music statistic was misleadingly reported; DCMS was subsequently caught trying to rewrite history - its own press release - by covertly and retrospectively changing the then licensing minister's misleading quote; and 40% of venues that could have had one or two live musicians have now lost any automatic entitlement to live music.

Above all, it is the totalitarian bid for control of the mildest music-making as against the exemption for big screen entertainment that has caught the public imagination. This has now entered popular folklore with the huge success of Show of Hands' song 'Roots'.

The current live music petition founder, Dominic Cronin, said:
"For the petition to reach such a prominent position shows that very many people regard the current licensing regime as inappropriate. Many thanks to all who have signed so far. The Prime Minister himself has performed music in public, so must understand that such activities ought not to be unnecessarily restricted. I hope he takes the petition at face value and does something about the problem. Prime Minister - over to you!". See: http://www.cronin.co.uk/licensing


But unless the prime minister is prepared to admit his mistakes and amend the Act itself, his cultural legacy will be that, for the first time, while big screen entertainment was favoured, providing a piano in a bar became a potential criminal offence.

~~~~~~~~~~~~~~~~~~~~~~~~~~~~~~~~~~~~~~~~~~~

There is no doubt in my mind and many others that our musical heritage is being damaged by this Government's 2003 Licencing Act, an untidy (and ill-conceived) piece of legislation supported by Kim Howells and those who followed him at the DCMS - who, in my opinion were and are without vision and understanding of music and musicians at grassroots level..

Not only is it at grassroots level that our heritage is preserved but is also there that the underpinning of the music business takes place and new talent is allowed to flourish - not television as some might have us believe. In addition, thousands of performances that used to be exempt are caught, such as private concerts in schools raising money for a good cause.

Please sign the Licencing/Live Music Petition on the Number 10 website

More than 50,000 people have signed the licensing/live music petition which currently stands at no.3 in the list of over 5,400 petitions on the Number 10 website: To Sign Petition
to view petitions in order of number of signatures

Points to remember about the new law:

The unlicensed provision of even one musician is a potential criminal offence (although some places are exempt, including places of public religious worship, royal palaces and moving vehicles). Max penalty: £20,000 fine and six months in prison.

The rationale is to prevent noise, crime and disorder, to ensure public safety, and the protection of children from harm. But broadcast entertainment, including sport and music, is exempt no matter where, and no matter how powerfully amplified. In the transition to the new regime in 2005, bars with jukeboxes, CD players etc were automatically granted a licence to play recorded music; but their automatic entitlement to one or two live musicians was abolished.

For the first time, private performances raising money for charity are licensable. School performances open to friends and family are licensable
they count as public performances.

Under the old regime all premises licensed to sell alcohol for consumption on the premises were automatically allowed up to
two live musicians (the 'two in a bar rule').

Last December, DCMS published research confirming that about 40% of these have lost any automatic entitlement to live music as a result of the new Act: 'Very few establishments that wanted a new licence were denied it, and many who were previously limited to 2-in-a-bar now have the ability to stage music with 2 or more musicians... This contrasts, of course, with the fact that 40% of establishments now have no automatic means of putting on live music (i.e. they would have to give a TEN).' ['Licensing Act 2003, The experience of smaller establishments in applying for live music authorisation', December 2006', paragraphs 6.1.1 and 6.1.2 'Conclusions', p54;
Caroline Callahan, Andy Martin, Anna Pierce, Ipsos-MORI]
'TEN' stands for Temporary Event Notice - in effect a temporary entertainment licence. Only 12 are allowed per premises per year. They cost £21 each. See the full MORI reports on this site:
See the full MORI reports

21st century licensing - Parliament's 1689 exemption
While ministers lecture us on the need for a 21st century licensing regime which criminalises the unlicensed provision of even the mildest live music in the interests of public safety and local democracy, they seem happy to use an obscure exemption dating from 1689.
Read Hamish Birchall's article on NetRhythms

The petition was backed by Libby Purves in The Times on 6 February:
Article by Libby Purves

~~~~~~~~~~~~~~~~~~~~~~~~~~
AND A WARNING ...
It looks as though the MU, Live Music Forum and DCMS will announce that their latest research shows that overall the Act has had a 'neutral' impact, and that those venues that have stopped live music are counter-balanced by those that have started. Musician Hamish Birchall (our man of action for all things relating to the Licencing Act) has seen a copy of a report to the LMF by John Smith, MU Gen Sec, in his capacity as chair of the 'Impact of the Act Sub-Group' in which this is suggested. Hamish comments, "Even if this conclusion were sound (and it's not), a 'neutral' impact is nothing to shout about when you consider the MU's own research published in 2000 ('Nice Work') which reported that 'Musicians' employment has been severely affected by legislation on Public Entertainment licences (which places financial penalties on premises employing more than two musicians)".'

Hamish goes on to point out that the 'neutral impact' claim is shaky because:

1. The latest MORI research into live music in smaller venues was: a) not the follow-up study to the 2004 MORI survey; and b) did not measure the frequency of gigs in any case. It primarily measured the extent of live music authorisations (60%, with many of these subject to licence conditions that are probably not yet implemented), and tells us nothing about the health of live music in that sector.

2. The latest MU research suffered from the same flaw as the first: it asked members to name venues where they thought venues had started or stopped live music. Such data is totally unreliable, as the MU discovered to its cost last year. Venues start and stop promoting live music all the time for all sorts of reasons. When the MU asked the same question last year, they had to re-contact the members who provided venue names, then contact the venues to try and get a full picture. The feedback was pathetically poor. Unsurprisingly no statistically robust data emerged. I understand the MU is having to do this follow-up work again. I very much doubt whether the follow-up interview sample (of venues) will be large enough, and their questions rigorous enough, to provide robust data.

~~~~~~~~~~~~~~~~~~~~~~~~~~

MU General Secretary John Smith says the Licensing Act 'is a disappointment', according to today's Stage (Thu 15/03/2007):
Stage Article

Smith added: '... Kim Howells, Richard Caborn and James Purnell all promised me, face to face, that it would be good for live music. If we're going through all this pain, it should be good. But the more we have researched it, the more we think it's neutral.'

The latest MU research, 'State of the Nation 2006', canvassed members' views about the effect of the Licensing Act, among other things (the 'anecdotal reports' refered to by licensing minister Shaun Woodward in the Commons on Monday 05 March). Anecdotal reports alone will not persuade the government, however. I understand the union is now re-contacting some survey respondents in order to assess whether or not the Act was responsible for venues alleged to have started or stopped live music.

The union had to do very similar follow-up research last year in the wake of its first State of the Nation survey. But in the London region at least, where more than a third of the 31,000 membership is registered, the follow-up sample sizes were too small to provide statistically robust data.

~~~~~~~~~~~~~~~~~~~~~~~~~~

One of the Licensing Act's main selling points has been that it gives local residents a greater say in licensing decisions. So, what representations can musicians make if they believe their council is proposing unreasonably restrictive conditions on a local venue applying to have live music?

The answer seems to be: 'None'.

A DCMS spokesperson confirmed yesterday:

'There is no provision [under the Licensing Act 2003] which "allows" such representations. But there is equally nothing in the Act which prevents a person making such a representation. However, the only representations which the licensing authority are obliged by law to take into account must be "relevant". This means that they must relate to one or more of the four licensing objectives: crime and disorder, public safety, public nuisance and protection of children. The opinion of a local person who happens to be a musician about the likely effects of licence conditions on live music as such would not of itself be a "relevant" representation because it would not relate to the licensing objectives.'

However, the spokesperson suggested that it may be possible for a musician to make representations if a venue's live music licence is later reviewed:

'... a representation by a local musician that live music at the venue in question was not a source of nuisance as alleged in an application for review of the licence would be a relevant representation. In other words, representations regarding live music may be 'relevant' in terms of the Act depending on the their connection to the licensing objectives and the circumstances of the particular case.'

~~~~~~~~~~~~~~~~~~~~~~~~~~

March 8th 2007

Hugo Swire, Conservative MP for East Devon, and Shadow Secretary of State for Culture, Media and Sport, has tabled an Early Day Motion expressing concern about the impact of the Licensing Act 2003 on small-scale live music:
See early day motion

The main purpose of EDMs is to draw attention to an issue, and to gain support by inviting other MPs to add their signatures. More on EDMs here: More on EDMs here If enough MPs sign EDMs can be effective in raising the Parliamentary and media profile of an issue. This EDM is well timed, as in the next few weeks the government will consider proposals from the Live Music Forum to improve the Licensing Act.

Please consider asking your MP to sign. You can send a message to your MP here (the site can identify your MP from your postcode): www.writetothem.com

It is important to use your own words, but some of these points may help:
* The most recent DCMS/MORI research found that 40% of smaller venues have lost any automatic entitlement to live music as a result of the new Licensing Act ('Licensing Act 2003 - The Experience of Smaller Establishments in applying for live music authorisation', December 2006').
* There is uncertainty about the status of the 60% of smaller venues said to have live music authorisation. DCMS do not know whether live music licence conditions, where they apply, have been implemented. Unless such conditions are implemented by the venue, having live music remains illegal.
* Under the old regime 100% of bars and restaurants licensed to sell alcohol could automatically provide one or two musicians.
* In the changeover to the new regime, all such venues were automatically granted permission to play recorded music, which also allows the provision of DJs.
* The provision of big screen broadcast sport or music is exempt, anywhere, no matter how powerfully amplified.
* The government has never provided any evidence that live music causes significant social harm, nor any evidence that live music is a greater risk as an entertainment than big screen sport in bars.

~~~~~~~~~~~~~~~~~~~~~~~~~~
---
While ministers lecture us on the need for a 21st century licensing regime which criminalises the unlicensed provision of even the mildest live music in the interests of public safety and local democracy, they seem happy to use an obscure exemption dating from 1689.

I used to think Parliament's licensing exemption was because it counts as a royal palace. Royal palaces are explicitly exempt under the Licensing Act 2003 (s.173(1)(e)).

However, it now appears that the exemption is derived from an obscure and archaic legal principle: 'the doctrine of exclusive cognizance', itself derived from the 1689 Bill of Rights. Essentially, the doctrine is that Parliament has sole control of its own affairs, free of interference by the courts. The principle was upheld in case law from 1934, R -v- Graham Campbell ex p Herbert, where the sale of alcohol in the House of Commons was deemed exempt from the then Licensing (Consolidation) Act 1910.

Portcullis House provides offices for MPs and their staff. It opened in 2001. Despite being outside the precincts of the House of Commons, it is, apparently, within the Parliamentary Estate. On several occasions it has been used to stage live music and dance:

In 2002 Alicia Keys famously performed there:
www.davidlammy.co.uk/da/13249

In 2004 the Arts Council presented a performance of dance:
www.artscouncil.org.uk/pressnews/press_detail.php?rid=10&id=271&page=9 On 18 January 2006 Phonographic Performance Ltd sponsored performances at Portcullis House by Georgie Fame, the Wigan Youth Jazz Orchestra and star jazz trumpeter Guy Barker, among others:
www.ppluk.com/ppl/ppl_cd.nsf/News20062701?openpage In 2006, harpist Claire Jones records on her CV a solo performance at Portcullis House:
www.clairejones.co.uk/ClaireJonesCV.doc On 22 February, a spokesperson for Westminster City Council confirmed: 'We do not have any record of, nor have we received any applications for, Temporary Event Notices or premise licenses for Portcullis House.' The council declined to provide its view on the status of Portcullis House under the new Licensing Act.

Hamish Birchall, March 7th 2007
---
February 27th 2006 - Hamish Birchall Reports: Under pressure from the Statistics Commission, DCMS has finally published a breakdown of the 1.7m estimate for live gigs in venues in England and Wales 'whose main business is not live music

In a footnote, the Department also reveals a new error. The original estimate of 58,000 as the total number of pubs in the MORI live music survey should be 53,000. The original figure was almost 10% too high. The gig estimate for pubs should fall by about the same proportion. DCMS avoids this calculation, however, on the basis that the overall figure 'remains in the order of 1.7m'.

Here then are the latest gig estimates, which DCMS rounded to the nearest 1,000. The pub estimate is mine, taking into account the new 53,000 sample size. The DCMS estimate relating to the incorrect 58,000 pub sample is in square brackets.

Pubs/Inns: 578,000 [unadjusted DCMS estimate 647,000]
Hotels: 197,000
Restaurants:126,000
Small clubs: 58,000
Clubs & Associations: 468,000
Student Unions: 16,000
Church & Community Halls: 248,000
Estimated total = 1.7m approx

See: www.statscom.org.uk/correspondence_1-06-2.asp


Click on 'Letter 293' which follows the heading '23 Feb 06 - DCMS/MORI Live Music Survey - response to Hamish Birchall'. The letter is a PDF file for which you will need Adobe Acrobat Reader. NB: DCMS do not mention that the gig averages in their table are rounded to the nearest whole number, nor do they mention that the majority of pubs, hotels, small clubs and restaurants had no live music at all. 53% of all venues in the survey reported no live music. We do not know the proportion of pub gigs that were 'two in a bar'. Originally, the 'two in a bar rule' and its effect on gigs was a high priority at DCMS. MORI's original Technical Proposal to DCMS in 2004 stated: 'One key issue... will be the investigation of the effect of the two-in-a-bar rule on the musical offering'. Curiously, this 'key issue' was barely discussed in the survey report, published by DCMS on 08 October 2004.

DJs vs live music - an evolving definition
Did ambiguous definition of live music in the DCMS/MORI survey lead to the inclusion of DJs as live music? DCMS refused to publish a note on the above document to this effect, despite the fact that last December DCMS statisticians admitted that interviewees may have been confused by the live music definition.

The argument that 'there is no robust evidence on this one way or the other' is weak, and somewhat misleading. DCMS should publicly acknowledge their own agreement that the live music definition may have been confusing, and then quantify the possible error. If they cannot quantify it, they should also say so publicly.

Documents obtained under the Freedom of Information Act show that in the preparation of the survey the definition of live music was problematic. An email from MORI to DCMS dated 23 April 2004 includes this action point:
'Provide a succinct definition of 'live music' for the purpose of the interview'.

On 24 May 2004, MORI sent DCMS the first draft of the survey questionnaire. The opening question was simple:
'Q1. Have you staged any live music in your venue in the last 12 months?'
But for reasons that are not yet clear, this wasn't satisfactory. Various consultations were held with DCMS and the Live Music Forum. On 09 June a third draft appeared, with this new definition:
'Q1. Has there been any live music played or performed in your venue over the course of the past 12 months? By live music we mean [Live Music = Music performed in public by at least one person in real time]'

But this was to change again. The final draft, produced by MORI on 15 June 2004, read:
'Q1. Has there been any live music played or performed in your venue over the course of the past 12 months? By live music we mean music performed in public by at least one person in real time, that is, not pre-recorded?'
It would seem that DCMS or the LMF, or both, intended that combinations of live performer with recorded music were to be counted as live music. Whether a 'performer' could be a DJ or not is unclear. However, the fact that the Musicians' Union has for some time accepted scratch DJs as members may be a clue.
---
'Live and kicking'? Hamish Birchall challenges the latest press and government's 'spinning' of Live music statistics

'Live and kicking - why gig goers have never had it so good. By Alexis Petridis'. So ran the headline on the front of the Guardian pull-out 'Friday Review', 29 July 2005.

Live and kicking... where have we heard that phrase before? Oh yes, John Smith, General Secretary of the Musicians Union writing in the union's in-house magazine earlier this year. What was the basis for his claim? You've guessed it, the MORI live music survey estimate of 1.7 million live gigs a year; the figure also used by former licensing minister Richard Caborn to claim that live music was 'flourishing' in bars, clubs and restaurants whose main business is not live music.

In fact the 1.7 million was an estimate for all venues, over 25% of which were private members clubs, and church and community halls. The Department for Culture also later confirmed that they could not exclude the possibility that specialist music venues had been included in the survey. The survey's estimate for pubs, restaurants and hotels was about 850,000 live gigs, barely half the figure quoted by Caborn and Smith, and the majority of these places had no live music at all. Of those that had some live music, most had fewer than two gigs a month and of these most were probably 'two in a bar' not bands. The picture is further confused by the survey's definition of live music which, with the approval of the Live Music Forum, allowed live/recorded hybrids such as scratch DJs.

But this doesn't stop Petridis. Why should it - he's been talking to Feargal Sharkey.

'Last year, a MORI poll discovered the British public had a far larger appetite for seeing bands live than anyone had previously thought,' enthuses Petridis,'It found that a staggering 1.7m gigs had taken place in England and Wales in the preceding 12 months, and that 47% of pubs, clubs, student unions and restaurants had featured at least one live act in the previous year. The results of the poll even startled the man who had commissioned it: Feargal Sharkey, the former Undertones vocalist who now chairs the government's Live Music Forum. "It was quite astonishing, even for somebody who had been involved in the music industry for 25 years," he says. "I went back to MORI and said, 'Are you sure you've got this right?'".

What is 'staggering' and 'astonishing', surely, is that both Petridis or Sharkey should think it is great that 53% of all venues surveyed had no live music at all. Indeed, the survey found that only 19% of all venues had two or more gigs a month.

But, further on in his article, Petridis cites the survey again: 'As the MORI poll indicated, there are simply more places accommodating live music in Britain than before'. The survey indicates nothing of the kind. How could it, being the first survey of its kind as the DCMS so often points out. In fairness, Petridis does not rely solely on the MORI survey. He talks a lot to Steve Lamacq and a bit to Andrew Harrison of Word magazine. He also thinks the success of this year's Glastonbury, and Live 8, and the fact that a band called Magic Numbers can fill The Forum, are part of the revival of interest in live music.

I have copied the above to the Guardian.

For letters: letters@guardian.co.uk (you must include a full name and address, a reference to the relevant article and a daytime phone number)
For complaints: reader@guardian.co.uk
Guardian journalists' emails usually follow the house format, so this should reach the journalist direct: alexis.petridis@guardian.co.uk

~~~~~~~~~~~~~~~~~~

On 26 July 2005 the Performer Lawyer Group issued press statement concerning the Licensing Act and live music. The PLG comprises lawyers who are also amateur or semi-pro performers.

You can read the full text here: www.rumgumption.com/plg/

~~~~~~~~~~~~~~~~~~

There is less than a month to go for venues already promoting two in a bar gigs to benefit from the 'two for the price of one' offer for a live music and alcohol licence. By 06 August, venues wishing to continue such gigs after 24 November must make what is in practice, if not in name, a public entertainment licence application alongside their alcohol licence conversion. Applications for live music made later, using this 'variation' process, will incur another licence fee, more advertising costs, plus possible legal representation at a public hearing to consider objections, and licence conditions.

How does the government justify 'none in a bar'? The answer is: noise.

"The 'two in a bar' rule is being discontinued.... The Government believes this rule in practice restricts what entertainment will be provided, creates disincentives to the presentation of more diverse musical acts and fails to protect local residents from noise nuisance. The new regime will allow musicians and other entertainers to flourish whilst providing protection against unnecessary disturbance." DCMS website - Alcohol and Entertainment, then 4th para under 'Regulated Entertainment'.

www.culture.gov.uk/alcohol_and_entertainment/licensing_act_2003/regulated_entertainment.htm

Note the absence of references to public safety, crime, and disorder.

This government notoriously insists on 'evidence-based policy'. Where, then, is the evidence that two in a bar gigs are a significant source of disturbance? Answer: there isn't any.

Indeed, all the evidence points to noisy punters outside bars as by far the biggest source of disturbance. In 2002, the Noise Abatement Society confirmed that this accounted for 80% of complaints about pubs.

The remaining 20% appears to down to recorded music or noisy machinery. But, irrespective of entertainment licensing, local authorities have the power to confiscate noisy equipment immediately, and they can issue anticipatory or reactive noise abatement notices. Camden council used a noise abatement notice to shut down the West End show Umoja in 2002. One resident's complaints were enough. Since 2001 the police have had the power to shut rowdy pubs immediately for up to 24 hours.

You might consider asking your MP what evidence the government has that two in a bar performances are a significant source of disturbance.
---
Licensing Act already under scrutiny in the Courts - More from Hamish Birchall
The outcome of a judicial review of the new Licensing Act could have important implications for live music in bars and restaurants.
The review was initiated in April by the British Beer and Pub Association (BBPA), the British Institute of Innkeepers (BII) and the Association of Licensed Multiple Retailers (ALMR). They are challenging key elements of Canterbury City Council's licensing policy. A judgment is expected in the next two weeks, although it could in theory be delayed until 29 July.
It is believed that the council's position is that it is entitled to require certain conditions on licences which reflect provisions in existing legislation, such as capacity limits. This is disputed by the BBPA, BII and ALMR. They argue that Canterbury's policy exceeds the requirements of the Act in that such conditions unlawfully duplicate provision under separate legislation, such as health and safety legislation. The Statutory Guidance that accompanies the Act explicitly warns against this.
If the judicial review goes in favour of the licensed trade, this could force all local authorities to rethink their licensing policy.
Paradoxically, it might also lead to a fairer and more consistent application of health and safety legislation. Just like the Act it replaces, the Licensing Act 2003 makes arbitrary distinctions between entertainment that requires licensing (live music as a featured entertainment, for example) and entertainment that is exempt (such as big screen sport broadcasts). Both entertainments may present safety risks. But, if local authorities continue to rely heavily on licensing as the means to implement safety legislation clearly this favours exempt entertainments, even where these present greater safety risks than live music.
See the recent coverage in The Publican
---
'Two In A Bar Rule' Ceases 24 November 2005 - Hamish Birchall brings us up to date
The 'two in a bar rule' will finally cease on 24 November 2005. This exemption from public entertainment licensing for one or two live performers was originally introduced in 1961.
Music and licensing minister James Purnell announced the date during a debate on licensing on Wednesday 08 June (see link at the end of this piece). A DCMS press statement also confirmed the date: Link
24 November marks the end of the 'transition period' during which all existing licences must be converted or varied to the new premises licence.
Many, if not most, two in a bar gigs will have to be licensed under the new regime. Such gigs could be lost or postponed because local authorities may not be able to process the necessary 'variation' applications within two months (i.e. by 6 October, two months after the 6 August deadline for conversion applications). The new law states that variation applications not processed within two months are deemed refused.
Landlords whose live music applications have failed for this reason could continue to trade after 24 November, but without the live music (unless they opted for a Temporary Event Notice, up to 12 allowed per premises per year). To get a permanent live music authorisation they would have to appeal to the magistrates court to reinstate their 'variation' for live music, or re-apply to the local authority. Either way this will take months, not to mention the paperwork, fees, and potential for knock-on costs.
Link to Westminster Hall debate on licensing, 8 June 2005
---
DJs an 'embedded right'?/ Who is James Purnell? Our champion Hamish Birchall is still on the case for 'Live' Music.
A Department for Culture, Media and Sport document, leaked yesterday, shows just how blatantly the government discriminates in favour of recorded or broadcast music and against live music.
Under the new licensing regime, pubs, bars, restaurants and indeed any venue that is already licensed to sell alcohol for consumption on the premises will automatically keep the 'right' to play recorded music and even have DJs, provided there is no dancing, when converting to the new 'premises licence'. The automatic right to host one or two musicians, however, introduced for such venues in 1961, is explicitly ruled out by the new Act. (See copy of DCMS text below).
Under the Licensing Act 2003, 'any playing of recorded music' intentionally provided in bars/pubs etc to entertain customers is a 'regulated entertainment', and illegal unless licensed. At first sight this looks like equal treatment for live and recorded music - but it will only apply to completely new premises licence applications.
Called 'Embedded restrictions in the Licensing Act 1964' and dated May 2005, the leaked document, aimed mainly at local authorities, sets out the DCMS interpretation of the complex transitional arrangements section of the Act. This covers certain operating conditions that may or may not be automatically carried over when converting to the new 'premises licence'. The fact that DCMS produced this document at all is an implicit acknowledgement that the Act is badly drafted.
~ ~ ~
'It should also be noted that the term "embedded restrictions" can itself be subject to some subjective interpretation. For example, the holder of a justices' licence permitting consumption of alcohol on the premises is entitled to provide recorded music or the reproduction by wireless (including television) broadcasts without the need for a public entertainment licence. This can be viewed as an embedded right to be carried over on conversion of an existing licence to a premises licence because it amounts to a relaxation of the normal requirements. Alternatively, some may view it as a restriction because only recorded music may be provided etc. We regard this as an embedded right (save in the context of live music about which Schedule 8 makes particular provision) and therefore not relevant to discussions of embedded restrictions.'
DCMS, 'Embedded Restrictions in the Licensing Act 1964', para 4, May 2005
'Who is James Purnell?' asked the MediaGuardian in large type last Monday (23 May).
The answer is: since 11 May the new minister for music, licensing, tourism and broadcasting, among other things. But in the two-page feature that followed there was no discussion of his music industry knowledge or musical tastes. In fairness, being MediaGuardian, the focus was on his impressive range of broadcasting industry credentials (including his post as head of corporate planning for the BBC in the mid 1990s).
Purnell's own website lists his interests as football, cinema and theatre (http://www.jamespurnell.labour.co.uk/ViewPage.cfm?Page=1721). The Guardian report reveals that he is 'an ardent, season ticket-holding Arsenal fan', adding that this could be awkward when he next visits his Greater Manchester constituency (Stalybridge and Hyde).
Between 1997-2001, before becoming an MP, Purnell was a special adviser to Tony Blair on 'culture, media, sport and the knowledge economy'. He was one of a group of highly regarded Oxbridge educated advisers who 'just cannot hide the fact that they are very, very clever', according to a friend quoted in The Observer ('Labour's New', Kamal Ahmed, 2 June 2002 - http://www.davidlammy.co.uk/da/15759).
Purnell and other 'very, very clever' people played, and continue to play in the Downing Street 'Demon Eyes' football team. Members include Andy Burnham MP, David Miliband MP, former advisers Dan Corry, Ed Balls, and Peter Hyman.
1997-2001 was, of course, the period during which the Licensing Bill, now an Act, was conceived and drafted... the Act that kept big screen sport in bars out of the definition of 'regulated entertainment', but which potentially criminalises the unlicensed provision of a piano in a bar, or even one unamplified musician.
For an interesting analysis of New Labour and football see 'Labour comes home' by Philip Collins, former director of the Social Market Foundation, now special adviser to No. 10: http://www.progressives.org.uk/report/default.asp?action=magazine&articleid=299
Hamish Birchall
---
Ever come across a "record label that only released good records"? Well here's one, to be sure! This Western Massachusetts-based independent has been responsible for many of my most treasured discoveries over the past five or six years, and here it celebrates its tenth anniversary with a superb two-disc collection which in the label's own specially enterprising way manages to combine the trusted and well-loved (in the shape of 17 "signature songs" from the label's existing catalogue which are brought together on the first CD) with the trusty yet unfamiliar (in the shape of a whole second CD titled Off The Record that's chock-full of enticing, previously unreleased recordings by eleven of the artists featured on the first CD, together with a preview of a more recent signing).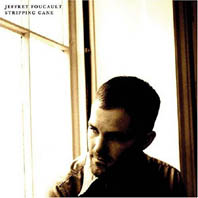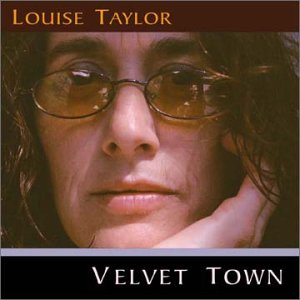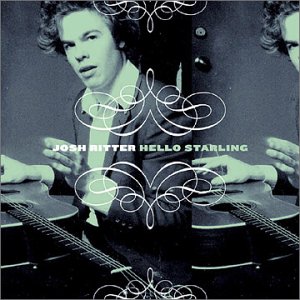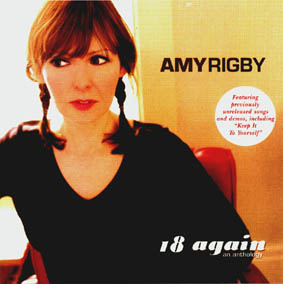 Inevitably, that second CD will be worth the purchase of the issue on its own count, but for those who've not encountered the likes of Jeffrey Foucault, Louise Taylor, Josh Ritter, Erin McKeown, Amy Rigby, Peter Mulvey or Mark Erelli, or have heard the names but aren't sure whether to investigate further, then the first CD is still an excellent primer for the extraordinary talents of these top-flight singer-songwriters.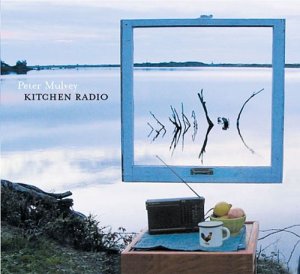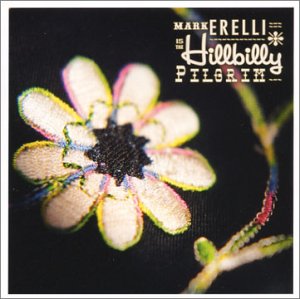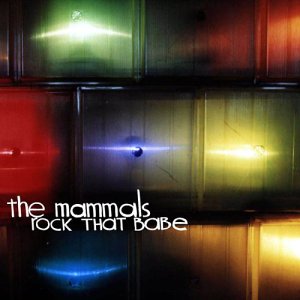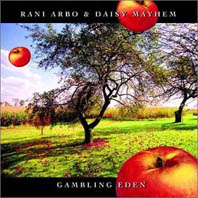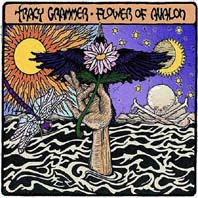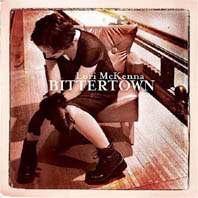 What a roster! And it's not just solo singer-songwriters either - there's the Mammals for a start, and gorgeous Rani Arbo appears with both Salamander Crossing and Daisy Mayhem, while there's a fittingly poignant memorial to the late Dave Carter in the form of You Must Slumber (an outtake from the sessions for the lovely album Tanglewood Tree with Tracy Grammer). Disc 2 has an advance taste of Mark Geary's album, as well as a Kris Delmhorst track from a rare tribute compilation, and a couple of live tracks, while the rest were recorded at various turn-of-the-decade album sessions but not released at the time (the Richard Shindell cut in particular is brilliant, and Lori McKenna's cover of kasey Chambers' Ignorance is outstanding too, but in truth the standard of all the selections is way too high for any of them to have ended up on the proverbial cutting-room floor!). The booklet notes give fullest possible details of the provenance of the recordings too (another brownie-point!), while production values are uniformly high. If you only buy one sampler this quarter, then make it this one. (David Kidman for NetRhythms)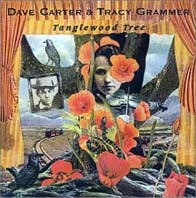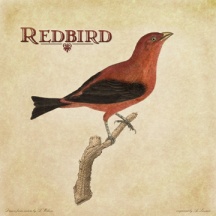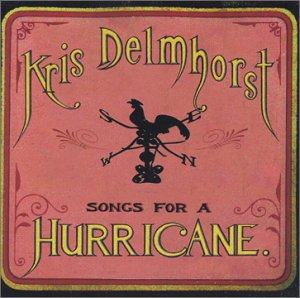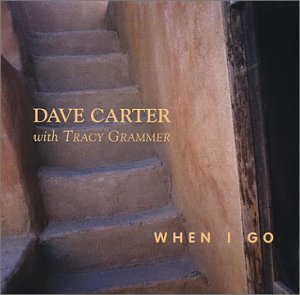 ---
Preview Fairport's Cropredy Convention - 11, 12, 13 August 2005

If there's one thing that can be said about Fairport Convention it is that, over the course of the band's 37-year history, they've had their ups and downs. From the motorway crash that left drummer Martin Lamble and Jeannie Franklyn (Richard Thompson's girlfriend) dead, through financial calamity, dozens of personnel changes and the break-up of the band (before re-forming again) to the sad breakdown of bassist Dave Pegg's marriage ... it's been anything but a smooth ride for the folk-rock pioneers.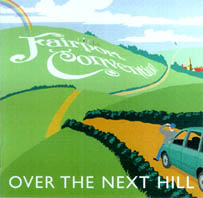 So, maybe, it was with that eventful history in mind that the band, mindful of the fact that none of us know what the future holds, called their latest album Over The Next Hill. It's an album which will reassure Fairport's fans that the band does, indeed, have a future. Many had feared that Pegg's divorce from wife Christine, herself a major cog in the Fairport machine, could mark the beginning of the band's end. But, if Over The Next Hill is anything to go by, they'll be around to mark their 40th anniversary - and more beyond that. Read Fred Hall's full review of Fairport Convention - Over The Next Hill (Matty Grooves Records) at

Fairport Reviews on NetRhythms.com

Cropredy, now called Fairport's Cropredy Convention, has an assured future. The three-day festival runs this year 11/12/13 August. Tickets go on sale late spring and details of prices, FAQs and programme can be found on Fairport's new official website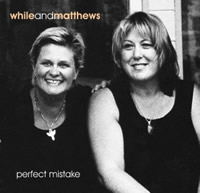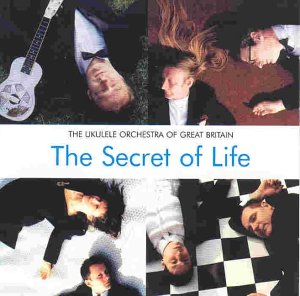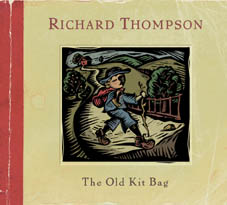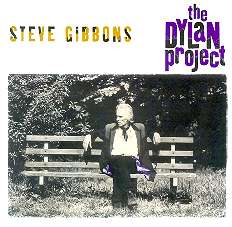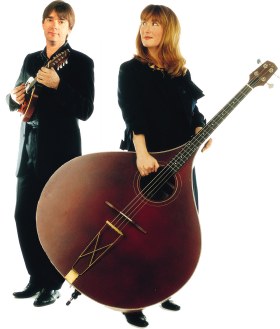 Chris While & Julie Matthews - Perfect Mistake (Fat Cat) The Ukulele Orchestra of Great Britain - The Secret Of Life (LongMan) Richard Thompson - The Old Kit Bag (Cooking Vinyl) Beth Nielsen Chapman - Look (Sanctuary) Steve Gibbons - The Dylan Project (Woodworm) Hilary James & Simon Mayor
The following haven't been reviewed but we're working on it!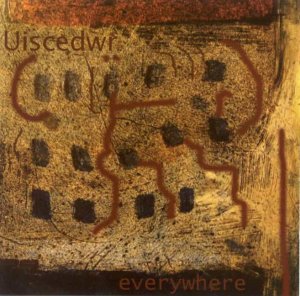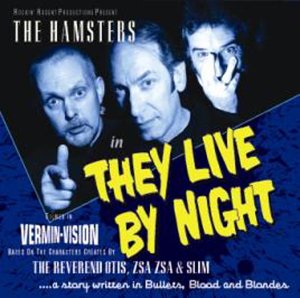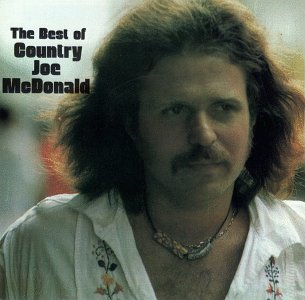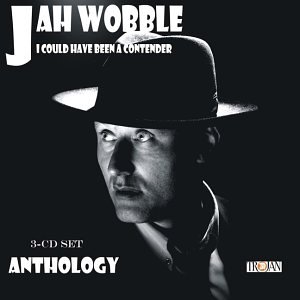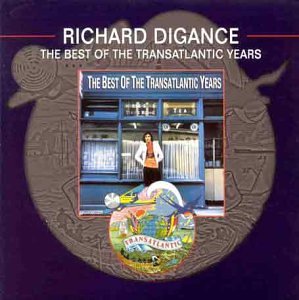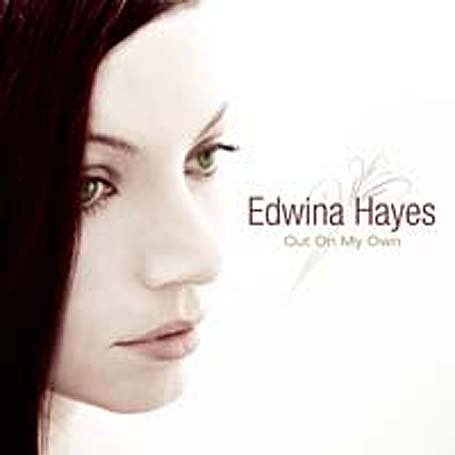 ---
FAVOURITE DVDs 2004? - NETRHYTHMS RECOMMENDATIONS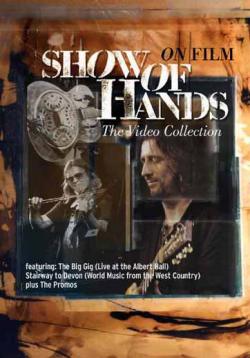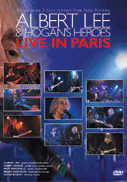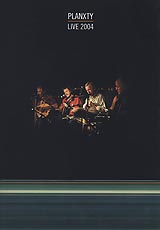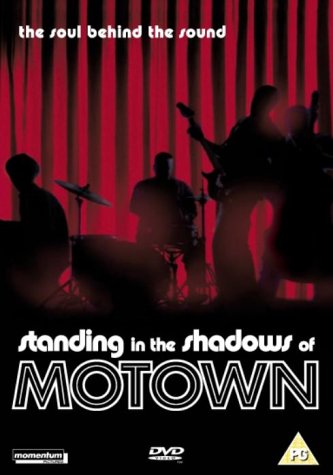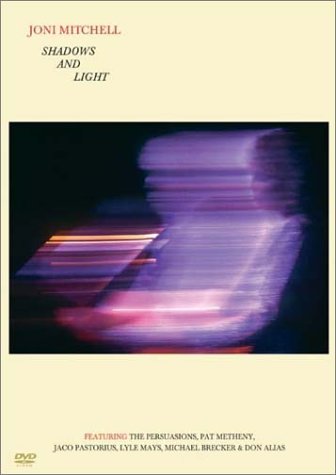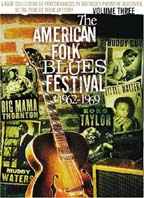 SHOW OF HANDS On Film - The Video Collection - New! approx 4 hours of the BBC2 Folk Awards winning live act - The Big Gig - Show of Hands live @ the Royal Albert Hall 2001, Stairway to Devon - the original documentary, the Promos - 'Country Life', 'Crazy Boy' & 'Don't be a Stranger'. Chapters in the life of the touring duo, full of charm, good humour and stunning musicianship. Wonderful.
www.showofhands.co.uk
ALBERT LEE & HOGANS HEROES - Live In Paris - they may be lacking with the chit chat, but these guys cut to the chase with a full 'killer' set of country rockers. Dazzling guitar work from Lee and band, including Pete Wingfield on keyboards.
www.albertleeandhogansheroes.com
PLANXTY - Live 2004 - Christy Moore, Donal Lunny, Andy Irvine & Liam O'Flynn. Planxty reformed work their magic with every song, plus extended interviews. Unforgetable.
STANDING IN THE SHADOWS OF MOTOWN - Detroit 1959, Berry Gordy gathered the best musicians in the city for his new records company. They called themselves the Funk Brothers and played on more #1 hits that the Beach Boys, Elvis Presley, Rolling Stones and The Beatles combined. This is their story.
JONI MITCHELL - Shadows & Light (the 1979 tour). This is Joni in her jazz phase with a band never bettered including guitarist Pat Metheny, Jaco Pastorius on bass, Lyle Mays (keyboards), Michael Brecker (sax), and Don Alias (drums). Pure genius.
AMERICAN FOLK BLUES FESTIVAL - Volume Three 1962-1969. Every Autumn the best blues artists came to Europe. Vol 3 of the Grammy nominated series includes Bukka White, Big Joe Turner, Big Mama Thornton, Son House and many more. Whilst you're about it, buy Vols 1 & 2 - each one has an illustrated booklet with explantary notes.
& STEVE MORRIS'S RECOMMENDATIONS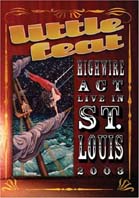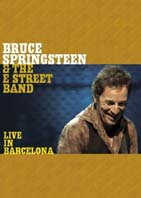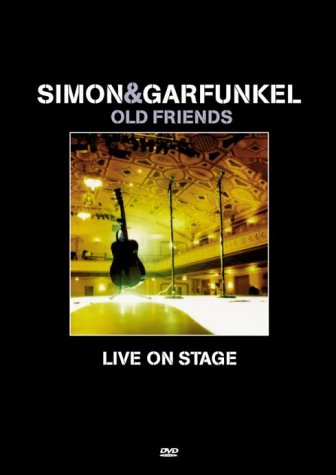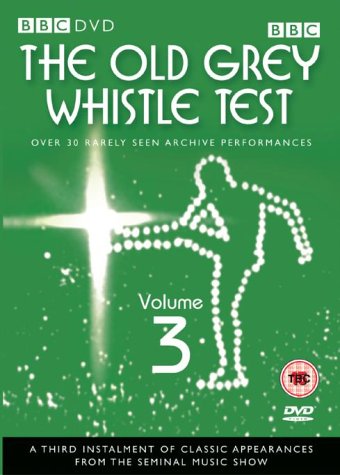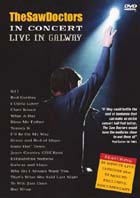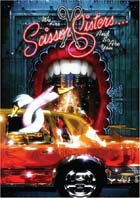 LITTLE FEAT Highwire Act Live In St. Louis (Eagle) - You're reading Netrhythms right? This is the house band!!
BRUCE SPRINGSTEEN & THE E. STREET BAND Live In Barcelona (SMV) You seriously need a reason?
SIMON & GARFUNKEL Old Friends Live On Stage (SMV) - Nostalgic? Of course but surprisingly fresh. Great band too
THE OLD GREY WHISTLE TEST VOLS. 1, 2 & 3 (BBC) Best watched with chums and a case of ale / wine these three discs will unlock all manner of memories / prejudices and reflection
SAW DOCTORS Live In Galway (Sham Town) A party with great songs, great charm and an unplugged section that the band should explore further
WE ARE THE SCISSOR SISTERS AND SO ARE YOU (Polydor) Could be seen as a guilty pleasure, but why the guilt, this is simply great pop music made by a band with a magpie glee for everything that made Bowie, T. Rex, Elton and more so fab. Amyl Nitrate in an Amray box
---
CELTIC CONNECTIONS 2005 - 12-30 JANUARY

Keep an eye on the Celtic Connections website and watch the full festival line up grow. Tickets are on sale at 0141 353 8000.

Below we are featuring albums of some of the wealth of female talent performing at various venues during the 2005 festival, together with a few highlighted performances. It's an excellent programme and you'll be spoilt for choice.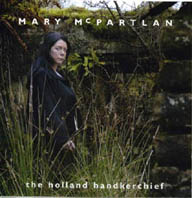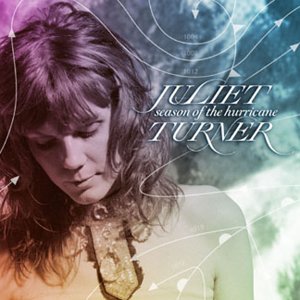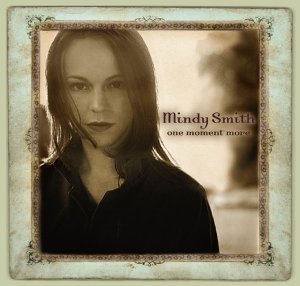 Mary McPartlin has a truly remarkable voice and a first album which will feature in my Top 20 of 2004. She appears at Concert Hall's Strathclyde Suite on Saturday 29th. Marvellous Eleanor McEvoy & Juliet Turner headline on 29 January at The Arches. A young talent and a star at this year's Cambridge Folk Festival, Nashville-based Mindy Smith plays the Strathclyde Suite on Sunday 30th January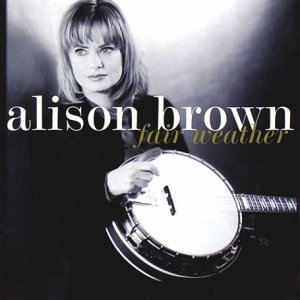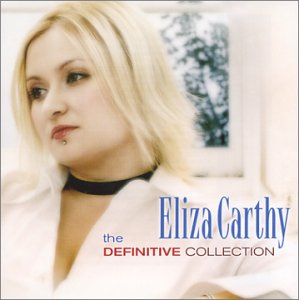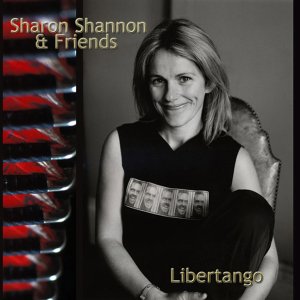 Banjo player Alison Brown of Compass Records and her Band perform on 19th January. Eliza Cathy & Sharon Shannon, who'll be touring together during February, March and early April (and will swop the headline slot each evening), appear on the 18th. Voted BBC Radio 2 Folk Awards Folk Singer of the Year 2004, June Tabor appears at the Concert Hall on 14 January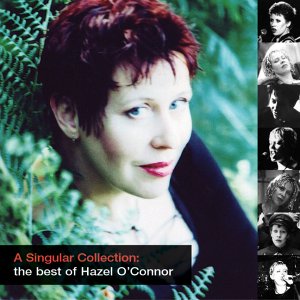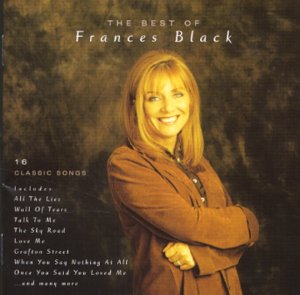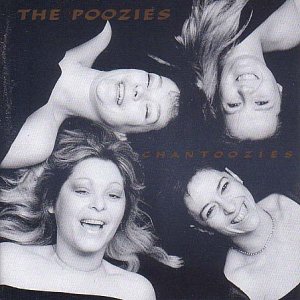 Hazel O'Connor, previews her not yet released new acoustic album on Sunday 16th. Frances Black has twice been named Ireland's best femail artist at the Irish Record Industry Awards and she performs at the Concert Hall on Thursday 13th. Karine Polwart makes her last appearance with band Malinky on Tuesday 25th. Karine has been nominated in no less than 4 categories in the 2005 BBC Radio 2 Folk Awards. The Poozies on January 23rd perform at The Tron as part of A Girls Night In with Sandra Joyce, Mary Bergin, Ishbel MacAskill, Helene Blum & Karen Mose.
People's favourite and Folk Awards winning live act of 2004, Show of Hands, will be there for a rare North of the Border appearance on Wednesday 19th at the Piping Centre. There'll be a gathering of musicians from both sides of the ocean for the Transatlantic Sessions (based on the legendary televised series and pair of albums recorded in the 1990s), with Aly Bain, Jerry Douglas, Russ Barenberg, Tim O'Brien, Bruce Molsky, Danny Thompson, John McCusker and many more, on Saturday 29th in the Concert Hall's Main Auditorium. A special treat must be Mozaik (Donal Lunny, Andy Irvine, Nikola Parov, Bruce Molsky & Rens Van der Zalm) on Monday 24th at the Concert Hall's Strathclyde Suite. And there's so much more ...
---
2004 OVERVIEW - by David Kidman
When the year turns, it's traditionally the time to take stock and evaluate the past 365 days. But as far as I've been concerned, 2004 hasn't been an overly exciting year although there've been some good things, sure. So this won't be a glittery resumé of all the celebs this impoverished hack has rubbed shoulders with, nor the prestige gigs or high-profile album launches he's been invited to (ha!) … Instead it'll be just a dutifully indulgent scrawl through a gut-feeling of what's "done it for me" this past year – or not – or then it may not be, we'll have to wait and see what comes off the keyboard.
Perhaps my biggest musical "fix" this year, and certainly the most enriching, has been the work of a modest "gentle giant" living down in the Home Counties; step forward, Mr George Papavgeris! This man has been steadily gaining a foothold in the nation's more discerning folk clubs, while retaining a kind of cult status rather than gaining wider appreciation; but his time will come, I'm convinced… 2004 saw the release of the fourth and fifth in his ongoing series of CDs of completely original material (the guy seems to produce a new song every few days, the vast majority of enduring quality too). His songs have been dubbed anachronistic and old-fashioned (by an anonymous fRoots reviewer!), but if such well-craftedness and adherence to traditional common-sense values is now considered a crime then hey, I'll go join George in jail any day. His songs are fun to listen to, and learn and sing and pass on. And what's more, George really is one of the most genuinely nice guys on the entire planet! Is George is destined to become "the great lost British songwriter", I wonder?… Which leads me to recall the other guy who's provided me with my most specially memorable moments in 2004 – the "great lost American songwriter" Tom Pacheco. Two great tours, two great albums (including the brilliant Year Of The Big Wind). Like George, Tom's a guy with a big presence and immense (and consistent) talent, his work shot through with real compassion and total integrity. But the musical idioms of which each has mastery – they're utterly different. A glorious diversity that's worthy of celebrating from the rooftops at every opportunity.
Otherwise, I don't feel that 2004's been a particularly notable year. I'm not saying I've not enjoyed the music much, but although I've been to a few really enjoyable gigs, the average was well down on 2003 and a significant number of this year's folk festivals were also comparatively disappointing for a variety of reasons. With recorded music, I've taken considerable delight in traditional and contemporary releases in almost equal measure (Fred Jordan to Pete Coe to Last Night's Fun to Kirsty McGee to McDermotts-vs-Levellers to Jeffrey Foucault). While on the other hand there've been some superb reissues and repackagings that have demonstrated just what can be done if the compilers are allowed to their job properly – that is, if the job's been entrusted to the "right" compilers in the first place… For instance, the very recent Fledg'ling set entitled A Boxful Of Treasures was just that – an enthralling five-disc retrospective lovingly celebrating the art and achievements of Sandy Denny. Other goodies included the year's two boxes from Free Reed (The Transports and Cropredy Capers); the Watersons retrospective (Mighty River Of Song) from Topic; the wonderful Jay Turner collected edition (The Garway Years) and the Michael Chapman box (Dogs Got More Sense) from Secret.
But the big downside is that there were so many more good releases during 2004 which you'll not have seen reviewed here on NetRhythms – like the important Christy Moore box-set, multi-disc collections and comprehensive packages from companies like Rhino and Warner, and many, many vital new single-disc albums, notably those issued by major roots labels like Rounder and Hightone (let's name and shame, I say!). Odds are that you won't even have heard about them simply because the promotion agencies handling these releases didn't deem NetRhythms reviewers "important" enough to be sent a copy (although other publications demand – and get – two!). The dismal short-sightedness of many of these promo agencies is astounding – they'll happily send review copies out to the openly non-specialist "big clients" like the glossy mags and the national newspapers, who might just allocate the task to someone with a bare modicum of appropriate background knowledge and if they're lucky end up with a meagre couple of column inches tucked in underneath the latest Bon Jovi compilation (hardly reaching the relevant opinion-forming readership, surely!), but in doing so they'll completely ignore media like us who would give the release a more in-depth (and often more immediate or timely) coverage by someone who cares about the music and/or has the right level of appreciation or empathy with it to pen a decently informed commentary. Now I ask y'all – which kind of coverage is of more real value to, and thus more worthwhile for (a) the artist/s, (b) the record company and (c) the listening public and potential buyers? Is it too much to ask that any promo moguls reading this might like to reconsider their mailout policy so that folks like us can keep folks like you properly informed about the fine music that's available out there – who knows, this might even help the labels to sell more copies of the albums?!
---
SEARCHING FOR THE WRONG-EYED JESUS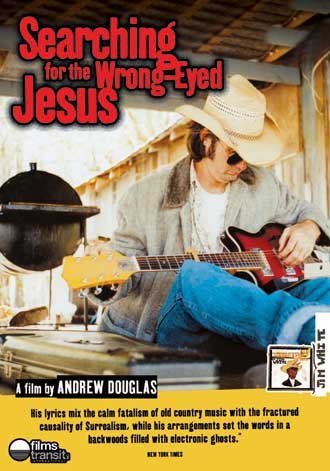 Searching for the Wrong-Eyed Jesus - A film by Andrew Douglas starring Jim White - was shown on BBC4 TV on Friday 9th July 2004.
Jim White is at the wheel. Sticking out of the trunk of his battered Chevy is a bargained for statue of Jesus, blanket wrapped like some kidnapped prophet. We are travelling across the Confederate States of America where poor-white culture, storytelling, myth, music and religion come together in a picturesque and sometimes surreal road movie. Musical encounters along the way include The Handsome Family, Johnny Dowd, David Eugene Edwards of 16 Horsepower, David Johansen, and oldtime banjo player Lee Sexton.
"An amazing piece of work. The film essentially follows one man, Jim White, as he deals with both his own and the South's demons... and in the process we are given a musical tour of another planet. Beautiful dark and weird stuff." (David Byrne)
www.searchingforthewrongeyedjesus.com
How it came about: A simple enough beginning - a record received as a Christmas gift by film-maker Andrew Douglas - The Mysterious Tale of How I Shouted Wrong-Eyed Jesus. It was a album so full of strangeness you had to wonder, in a shrinking world, where did the music come from. This film sets out to look for that place. Jim White, the artist responsible for the album, agreed to come along as our guide.
Anthony Wall, Series Editor of Arena comments, "Arena has always been committed to pushing the boundaries of conventional documentary film-making to challenge the ideas, beliefs and expectations of their audience. Searching for the Wrong-Eyed Jesus takes us on an extraordinary journey to the heart of the culture of the South, exposing a truth that is only possible to glimpse to those who inhabit this world. This extraordinarily powerful and moving documentary plays to each of the senses, taking the viewers off the beaten track to the poor white backwaters and backwoods of the South.
"This film unites the unique talents of acclaimed photographer and film-maker Andrew Douglas whose visual eye is responsible for so much of the beauty of this film, and Martin Rosenbaum who returns to work with Arena, following the collaboration on the critically acclaimed Pinter at the BBC season, at the centre of which was the two-part Arena film".
Searching for the Wrong-Eyed Jesus was selected for the First Appearance competition at the International Documentary Filmfestival Amsterdam in 2004 and was the only UK documentary in competition to receive an International Critics' Circle Award nomination. Following its success at IDFA, the film will have its US première in competition at the Tribeca Film Festival (New York) on 12 April and will then be shown in competition at the Jeonju International Film Festival (Seoul) in April and the Jerusalem International Film Festival in July. The film has also been invited to the Los Angeles Film Festival in June 2004, the Melbourne International Film Festival in July 2004, the Vancouver International Film Festival in October 2004 and South By Southwest (SXSW) 2004.
JIM WHITE: "I grew up down South with a good heart and a bad mind, trying like hell to do right, but most times messing up and doing wrong instead."
'Alt' Country singer/songwriter Jim White grew up in Pensacola, Florida, enamoured with the sounds of the white gospel music that he heard on the Gospel Jubilee television series. White was the last of five kids, born late to an itinerant, middle class military family. Conceived on a cross-country journey, he'd traversed the US no less than six times by the age of five, when his family put down roots in Pensacola, Florida. "This is one hell of a churchy town," Jim notes. A fact confirmed by statistics recognising Pensacola as the leader in the United States for the density of churches per capita.
Of his inevitable experience in the church White recalls, "I'd got messed up with drugs real young and saw my friends get all hollowed eyed and dead looking, so I figured, if I was going to be strung out, it might as well be on Jesus." But ever the outsider, the church was a poor fit for White's quirky, irreverent character, although it was to prove a key influence in his music.
Whilst White's music was later to reveal a deep affection for the South and its people, his twenties saw him leave the South and travel the world, trying many careers before his music was eventually to make his fortune. Explains White, "At a certain point there in my twenties when it all just got too damn complicated for me in this small town, what with my church background and my drug background and all these different people's expectations of me, I got fed up, packed my car and took off."
White briefly entertained a career as a professional surfer, followed by a period in Milan as a fashion model, whilst always writing song lyrics and experimenting with his own unique musical sound on the side. A carpentry accident, which resulted in a maimed left hand, seemed to end White's hopes as a musician, but after writing a collection of simple songs on his guitar, a friend convinced him to record a demo that ultimately made its way to the offices of the Luaka Bop folk label. After re-recording the songs, White issued his début album in 1997, Wrong-Eyed Jesus, a collection of atmospheric, oddly spiritual country-folk performances.
The unique blend of 'Alt' Country and metaphysics was instantly acclaimed as a classic of the newly burgeoning 'sadcore' scene, a point that amused the Florida-based songwriter. "For 20 years I'd written these dark little songs," he notes dryly. "Every once in a while I'd play them for someone and they'd shout, 'Stop! That sucks so bad it makes my ears pop!' Then a thing called 'Alt' Country came along and, boom, all of a sudden everyone's hollering 'Jim, you're a friggin' genius!' I mean, what happened???"
White's music was to come to the attention of an international audience when British trip-hop mavens Morcheeba heard a demo he had made and promptly volunteered to produce the track. "They understood that I didn't have the slightest clue as to how to make a living in that oxymoron known as the music business and they offered to help me in any way they could." The chemistry was such that they took time out from their own recording schedule to produce several more tracks, which form the backbone of White's 2001 release, No Such Place.
Steeped in the influence of Flannery O'Connor and Tom Waits, Wrong-Eyed Jesus revealed White as a spiritual anatomist of the American South. No Such Place upped the ante revealing a broader, more diverse collection of songs about rage and redemption, depravity and dreams, dead cars and broken hearts.
Jim's new album 'Drill a Hole in that Substrate and Tell Me What You See...' was released in the UK on 19 April 2004.
---
SEARCHING FOR THE LOST CHORD - LIVE! by Joe Boyd

In Seville recently for the Womex Conference, I fled the official conference showcases and sought out La Carbonaria, a bar I remembered from years ago. Its signless wooden door in a back alley was marked only by a row of parked bicycles and a few people exiting as we approached.

You enter an extraordinary room, the high-vaulted central chamber of what was once a charcoal-maker's workplace. The walls are covered with old bullfight posters, faded photos of flamenco singers, abstract daubs with a '50s air about them and relics of the craft of turning wood into fuel. In a corner of the room by a fireplace, a woman dressed in scarves and a long flowered skirt and accompanied by a guitarist sang coplas, a flamenco-esque song form from the 1940s. The crowd was mixed by age and type and paid attention to the music rather than chatting. Through the far door is a large shed with rows of benches, a long bar and a small stage. The back door opens onto a huge hidden garden sheltered by palms and banana trees with more tables, chairs and a bar. When the coplas finished, an Armenian trio with clarinet, oud and percussion started in the shed, a belly-dancer joining them towards the end of their set. By that time the place was packed and the crowd was younger and hipper. It seemed to have become more fashionable than I remembered from prior visits listening to young flamenco rebels jamming after hours, but it had retained its eccentricity and its atmosphere. It has also, like the rest of Spain, kept its wilfully egalitarian ethos: the bartender scrupulously insisted on returning the loose change I left on the bar.

As I sat sipping my ginda, I pondered why no equivalent exists in London. Our past gets ploughed under by changing trends and rising real estate values. Clubs soar upwards on a tide of tribal fashion then disappear. The Jazz Café was a great little joint in Stoke Newington before it moved aspirationally to Camden Town; now it's a cog in the Mean Fiddler machine. The original Mean Fiddler in Harlesden, for that matter, was once a pretty good place for live music, but has long been closed. Momo tries to create the equivalent atmosphere, but it is too relentlessly hip, exclusive and small to match the democratic flavour of La Carbonaria.

It sounds odd to say London isn't a great city for music. Kids come from all over the world to go clubbing here. But most London musical destinations are in thrall to the world of djs, or the shifting sands of popular fashion, or both. Dancing, if it is done, is to recorded music. And to be fair, London has raised the club-dj scene to a level of sophistication and up-to-dateness easily the equal of New York or Paris. But the dance hall or venue with memories of years great nights of live music clinging to its unfashionable wallpaper is not to be found.

There's Ronnie Scott's of course, but for decades that has been a kind of landing strip for American, Cuban or other foreign jazz artists of international repute. "The Old Place" lasted for a while as a haven for local jazz talent in the original Gerard St basement, but walking through Chinatown now, you are hard pressed to remember which stairwell led down to its grimy but soulful rooms. The Pizza Express jazz venues are good, but adhere pretty closely to the jazz clichés.

One problem is that there is no native London musical tradition you can dance to. You could never imagine a local version of the "Mid-City Rock 'N Bowl", for example. As the name suggests, this is a bowling alley, located in a strip mall in an unfashionable district of New Orleans. Most nights, the lot is full and cars prowl the murky side streets looking for a place to park while queues form at the foot of the stairs. Once you gain entrance, you find yourself in a gigantic hangar where the rumble of bowling balls blends with the clatter of pins and the creaking of automated machinery re-setting the lanes. It's a good bowling alley, one of the best in the city, and in excellent un-altered condition. Which means it reeks of the 1950s, even down to the barmaids' and waitresses' tight little blue jackets, pleated mini-skirts and black ankle boots. There are murals on the wall celebrating the Pelicans, the city's minor-league baseball team, and their sponsoring local beer.

But what sets Mid-City Lanes apart is the huge dance floor between the bar and the bowlers. The space is about 30 lanes wide, with a stage at either end for the busy nights when two groups alternate until 2 in the morning. Weeknights, they tend to have zyedeco or cajun bands, with R&B or Latin music on the weekends. The roar of the lanes is curiously supportive of the music, like a drone that never goes out of tune. There are two-step lessons for the newcomers at 7pm on Wednesday and Thursday evenings. By 11, the place is heaving, with dancers of all races, ages and classes mixing it up and girls sitting on the banquettes in hot dresses waiting to be asked. Couples come and bowl a few frames, drink a few beers, eat some fried chicken, then have a dance.

London's closest equivalent to the democratic mileu of Rock 'n Bowl is dj Gaz Mayall's Rockin' Blues which has made its home in various dives over many years. I remember running into an ex-girlfriend at a dinner party twenty years ago who wanted me to take her, her Tory Minister husband and their friends out dancing after the meal. We ended up at Gaz's listening to early reggae and r&b while the Minister rubbed shoulders with a party of skinheads at the next table toasting one of their number who was shipping out next day for the Falklands.

In later years, Jerry Lyseight, Max Reinhardt and Rita Ray opened the legendary Mambo Inn which specialized in Latin and African music and would present live bands in one of the rooms of the glorious rabbit's-warren that is Brixton's Loughborough Arms. But it died at the end of the '80s, leaving Gaz to carry the roots torch with occasional help from travelling events like Hubble Bubble. Bricks and mortar are a problem in a prosperous place like London. Seville and New Orleans are wonderful cities, but one has very strict preservation orders to protect the old quarters from development and the other is too poor to grow. Both recognize that preserving their past is a better economic plan than developing it.

It sounds as foolish to accuse London of having no sense of history as it does to accuse it of having no good music. But think about it - in Seville and New Orleans, the past comes right up to the present. London's past is safely preserved in architecture from distant centuries. Punk clubs? All closed. Murray's Club, where Stephen Ward first danced with Christine Keeler? Long gone. Eel Pie Island, home to trad, skiffle, the blues, and finally The Who and The Stones? No preservation order saved that century-long mecca of decadence from the weeds. And don't get me started on Battersea Power Station….

Readers who may have gone along with me thus far would quickly turn the page were I to suggest that London ought to preserve its own native musical past the way those other cities do. What would that be? The country dances brought into sweaty city dance palaces that Charles Dickins so admired? The big dance floors and the equally big bands of the '40s? Clearly, there is no chance of that. What, come to think of it, is London's musical culture? Cockney Music Hall?

No, London is a chameleon city, turning absorbed styles from across the Atlantic into something it can call its own. Eric Clapton and Mick Jagger did America's white blues wannabes one better, as did Zep, Roxy Music, The Clash, Britpop and Radiohead with their Transatlantic equivalents. But these groups were primarily turns. They didn't meet kindred souls at after-hours clubs and jam. English pop groups work out their act and then show it on a stage for kids their own age or younger. Its whole point is to violate whatever tradition is around. There is no undercurrent of musical texture seeping up from London's earth. Unless you count reggae and calypso - but the question of why there has never been an established venue here for live West Indian music is another subject entirely….

Bordeaux has a reputation as an up-tight bourgeois city. The beauty of its 17th Century river-front buildings is chilly and severe and the place reeks of money and respectability. Spending time in the countryside nearby, I despaired of ever having a Bordelais laugh. One day I was sipping a pastis and idly thumbing a copy of Sud-Ouest when I spotted a small notice announcing the Kocani Orchestra, the Balkan brass band who appeared in Emir Kosturica's films Underground and Time of the Gypsies. Where on earth could they be playing in Bordeaux?

Many wrong turns later, I found myself in what resembled a scene from one of those films. On the dingy far bank of the Garonne there were Christmas-tree lights strung along a chain-link fence between two forbidding warehouses beside a disused railway line. The signs announced two names, take your pick: La Guinguette and Chez Alriq. True to guinguette tradition, it has tables, a dance floor and a stage under the trees by the river. The bar and restaurant are inside a crumbling workshop. You fetch your (excellent) food from a counter and enjoy the summer breeze off the river. In winter, there's a stage at one end of the workshop and the tables crowd together around a dance floor.

And behold, here was the Bohemiam Bordeaux I had been searching for: art teachers, overgrown moustaches, charity-shop fashion, mixed-race couples, teenagers hanging out contentedly with their parents… Alriq's wife Rosa greets and looks after the bar and the musicians, and together they create an admirably louche atmosphere. Every night there is music: cajun, musette, jazz, Latin, gypsy, flamenco, tango. Never a dj, always a band.

The atmosphere generated by live musicians playing danceable music is impossible to replicate with recordings. People behave differently towards each other. Electronic beats have the effect of hardening manners to match the punch of the rhythm tracks. Watching the music take shape in front of your eyes and touching your dance partner softens people. At least that is my experience.

London does have a market for this musical agenda. The audience for real musicians playing real music with a bit of history is satisfied, to a degree, by our public spaces. We are lucky to have people like David Jones and John Cumming of Speakout, Bryn Ormrod and Graham Sheffield of the Barbican, Glen Max of the South Bank and Andy Wood from Como No! They parade concerts and musical events not just onto the formal stages but into the foyers of the Barbican and the Festival Hall where there is room for dancing. Mambo Inn's Max and Rita now run the periodic Shrine and try to blend their beats with live music in imaginative ways. The Lyric Hammersmith fills time between plays with imaginative music programming. The crowds at these events show that there would certainly be an audience for a London guinguette. Maybe someone should bring Eel Pie Island back to life.

I ran a club once: "UFO" Friday nights in a Tottenham Court Rd basement. Pink Floyd were our resident group, there were light shows and Kurosawa movies at 4am, Yoko Ono cut a paper dress off a naked girl on a stepladder with amplified scissors and it became the centre of the annus mirabilis of 1967. History has memorialized it as the cradle for groups like the Floyd, the Soft Machine and Arthur Brown. But we used to present jazz, theatre, folk and the uncategorizeable avant-garde as well. The openness of the programming was part of the point. When my partner Hoppy was jailed and I found myself running it on my own, I made the mistake of trying to keep it at the centre of the new scene instead of maintaining its free-form spirit. In trying to become a commercial succes, it lost its way and disappeared. (Having police and skinheads busting and beating up our crowds probably didn't help much, either….)

New York has recently lost both The Bottom Line and Village Underground, but still boasts the Tonic, Joe's Pub and The Knitting Factory. Moscow now has great live venues, led by the quirky Jao-Da. LA has Largo, Paris New Morning, La Java, Café de la Danse and Divan du Monde, Amsterdam the venerable Milkveg and Paradiso. Here, Stuart Lyon's Sunday nights at Ronnie's carry on, while the admirable Kashmir Klub has lost its lease. The Jazz Café, Spitz, 12-Bar, Cargo and Borderline have their merits, but you wouldn't send an out-of-town visitor to any of them for the crowd and the ambience.

Is there room for a place in London with the Bacchanalian spirit of Eel Pie Island, the agape booking policy of Chez Alriq, a dance floor as big and springy as Mid-City Rock 'n Bowl and the atmosphere and cheap drinks of La Carbonaria. Well, I am certainly not going to open one. But if someone is brave enough, he or she can count on my buying a round on opening night.

Copyright 2004 by Joe Boyd
---
HOW STALIN INVENTED WORLD MUSIC Or Le Mystere de Voix Sovietique - by Joe Boyd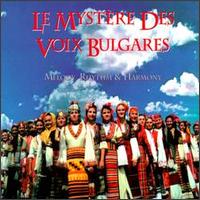 Bob Dylan's manager, the legendary Albert Grossman, flew back to New York from Paris in the spring of 1965 with a tape in his briefcase. He was closing a deal for his new group, the Paul Butterfield Blues Band, and Elektra Records' owner, Jac Holzman, had put his final offer on the table. "OK", said Grossman, "on one condition. You have to release this as well." And he placed the mysterious tape on Holzman's desk.
In a Paris flat, Grossman had heard Music of Bulgaria by the Phillip Koutev Ensemble, Bulgaria's Official State folk ensemble (performing May 27 at the Barbican as part of the X-Bloc Festival, 23-31 May). He sought out the French label that issued it and paid for the American rights in cash. When the record came out, I understood Grossman's obsession. To 1965 ears, it was like music from another planet: the sound of thirty-five women singing - or shouting, more like - unearthly harmonies in 'head' or 'open throat' voices jumped out of the grooves and through the speakers. Phil Spector eat your heart out - this was a real "Wall of Sound". The origins of this thrilling music were unfathomable. How did they make dissonances and quartertone intervals sound so magnificent? I found, as did many of my friends, that lighting a joint, donning headphones, and putting on Music of Bulgaria was an entirely satisfactory way to spend an evening.
Twenty years later, the Cocteau Twins' label, 4AD, put one of their trademark collage covers on a recording of Koutev's arrangements by The Radio Sofia Women's Choir under the title Le Mystere de Voix Bulgaire and sold a hundred thousand lps in Britain. Elektra/Nonesuch, by then a subsidiary of Warner Brothers, sold another half million copies in the US. Todora is Dozing became a staple of the John Peel show and provided the background music for tv commercials around the world.
By the early '90s, competing Mystere choirs from post-Perestroika Bulgaria were regular visitors to the world's concert venues and I had made enough scouting and producing trips that I could drive a rented Lada from Sofia airport to the Grand Hotel Bulgaria with my eyes closed. On one occasion, Kate Bush overcame her aversion to flying and joined me on a shaky Balkanair Tupolev to work out arrangements with the Trio Bulgarka (lead singers from the Mystere choir) for three tracks on her new record.
How did such magnificent music emerge from such an unpromising source? Eastern European Folk Ensembles virtually define kitsch. In the '60s and '70s, Cossack Choirs and the Moiseyev Folk Dance Ensemble used to settle in for extended runs at the Royal Albert Hall, but I doubt there were many overlaps between their audiences and the hip purchasers of Mystere lps. The primary legacy of those troupes must now be River Dance (which includes an interlude by some borrowed Moiseyev dancers) and we can agree that taste has always been a stranger to Michael Flatley's phenomenon. Can't we?
Early strands leading to this concept can be found in the turn-of-the-century quests into the countryside by Bela Bartok in Hungary and Cecil Sharpe in England. It never occurred to Sharpe or Bartok to bring the singers and musicians they found to the city to perform on stage. The fruits of their research were the melodies for Bartok's own compositions and for works by Ralph Vaughan Williams, George Butterworth and Percy Grainger in England.
Ironically, one of the first attempts at concert performances in something resembling the vocal style of the peasantry was in Russia: the Piatnitsky Choir. In pre-Revolution Petrograd, Piatnitsky organized groups of workers newly moved to the city, singing in their natural voices. No recordings of the original formation survive, but they were impressive enough to inspire the young Conservatory graduate Phillip Koutev when they visited Bulgaria in the early '30s.
By then, however, time was running out for the Piatnitsky approach. The Bolsheviks had never had an easy relationship with the rural peasantry. They ought to have been grateaful for the expulsion of the landowners, but they had their own ways of working together and dividing the land and resisted early attempts at collectivization. Famine in the early '20s forced the Party to grant a good deal of private initiative to farmers as part of Lenin's New Economic Plan. Stalin, like Thatcher with the coal miners, never forgot or forgave. By the late Twenties, the purge of the kulaks (prosperous peasants) was under way and the decision had been made to hammer the rural proletariat until they were forged into a new class with a new mentality. That meant the elimination of superstitions, religious observances, shamanism, rituals, non-Socialist celebrations, regional differences (the Soviet Union holds hundreds of linguistic and cultural groups within its borders) and all other roadblocks to progress. "Make War Against the Past" was the slogan.
Orders went out to the Cultural Bodies: all art must be uplifting, inspirational and unifying. In the field of 'national music' there shall be no individual performance, no obscure regionalisms and certainly no dirges or songs which celebrate superstition, mysticism or religion. There would be no lapte (birch-bark boot) wearers on Soviet stages and no babushkas. An entirely bogus set of "traditions" was created. The Piatnitsky aesthetic of respect for rural styles was recast as a subversive and possibly fatal error: "Kulak Art". The new template was to hire trained composers to write stirring 'folksongs', classically trained singers to wear camp outfits based on a romantic pastoral vision and ballet dancers who hadn't made the cut at the Bolshoi to leap around the stage in a choreographic fantasy of rural jollity.
Male dancers had to be 1.82 meters tall. Even the smiles of the women - young, pretty and of the same height - were measured for uniformity. Folk Ensembles became gigantic metaphors for Stalinism: that the supreme will of one man could orchestrate the transformation of a culture. Out of the gloomy, primitive, obscure and individualistic melodies of rural Russia would emerge a shining, optimistic, progressive, happy musical style in which doll-like performers would never allow sorrow or weakness or a love for old ways to cloud their sunny countenances. Improvisation, the hallmark of traditional musical forms, was forbidden. Formal notation is inadequate to represent the subtleties of Russian folk melody, but all singing would from now on be from written scores.
During these same years of the early '30s, collective farms across the breadth of the Russian and Ukrainian farm belt were given tractors and told to eat their mules. When the tractors broke down there were no spare parts and even when they could be fixed, there was no petrol. And now no mules. Depending on which account you read, between 3 and 6 million people perished in the Soviet countryside in the 1930s. Rural traditions of skilled craftsmanship were destroyed - too individualistic. Entire peoples whose culture was unable to integrate easily into the new Soviet plan were uprooted and re-located thousands of miles to the East. You could view the Folk Ensembles as a metaphor for the destruction of the countryside - if the monstrous events taking place had any need of added nuance, which of course they didn't. As starving peasants roamed the land dying in their millions, the ensembles continued to perform their cheery dances and songs in the cities. The Soviet Proletariat is a happy Proletariat!
Perhaps, looking back, one could argue that only such a delusional society, one on which optimism was imposed by the will of the Leader, could have defeated the German army ten years later. Without the hypnotic effect of mendacious images of a united and progressive people - which they insisted on calling socialist realism - would the Soviet Union have survived? And if it hadn't, how could we have won the War? Does our freedom from fascism owe a debt to Soviet kitsch?
After the War, the USSR's new "allies" in Eastern Europe followed the Soviet model, including the setting up of Ministries of Culture. Delegations were sent to Moscow to learn how to use Folk Ensembles to inspire the population and eradicate regressive tendencies.
Bulgaria's role in the Bloc was unusual for a number of reasons. Linguistically and culturally closest to Russia, it was regarded as a "little brother", while at the same time viewing itself as cultural parent to the Big Bear. The Cyrillic alphabet was created there in the 8th Century and brought to Russia later, along with Byzantine Christianity. Even Russian linguists grudgingly admit that Old Slavonic was probably derived from Bulgarian roots.
These ties gave them special duties and privileges. Bulgarian secret police were expected to carry out dirty jobs, like assassinations (of the Pope, for example) in order to grant the KGB "plausible deniability". At the same time Bulgaria was granted a bit of leeway to ignore orders that other COMECON countries dared not disobey. Publishers in Sofia translated banned Western literature and Soviet intelligentsia would combine a Black Sea holiday with a book-buying spree on the way back.
While the USSR perceived that its interest lay in homogenizing its patchwork of nationalities and cultures, Bulgaria had a different agenda. For 500 years it had suffered under the "Turkish Yoke" of Ottoman rule. Survival depended on pride in language, religion and culture. It is a small country, with distinct regional differences, but a clear identity. Such nationalist tensions as exist are centrifugal, not centripetal: they dream of returning West Bulgaria (Macedonia) to the fold and talk nostalgically of when Thessalonika was largely a Bulgarian city.
When the time came in 1949 to form a Folk Ensemble, Phillip Koutev was the logical choice to lead it. Born in 1903, he graduated from the Music Conservatory in Sofia in 1929. In 1933 he helped create the "Circle For Contemporary Music", a group of music students who would provide the foundation for the Union of Bulgarian Composers under the Communist government. After the War, he and his wife Maria, a specialist in Bulgarian language, began collecting songs and dances in the countryside - inspired by his brief exposure to the Piatnitsky choir in 1932. His travels in rural areas did not disqualify him, no matter how much Moscow may have disapproved. Premier Zhivkov's wife was herself interested in ethnography and knew the Koutevs.
In arranging Bulgarian folk songs for a female choir, he created a body of work that has transcended its era. His compositions start with the quality of the Bulgarian voice, which can hold a note that is powerful yet vibrato-free. This means that the traditional custom of pairs of women singing ballads, with one holding a drone while the other chants the melody and often approaches to within a quarter tone of the drone can make hairs rise on your arms - but in a good way. A bel canto voice would make such notes unlistenable, the vibrato muddying what in Bulgaria is pure and clear.
These distinctive dissonances can also be heard in early Byzantine church music and Koutev drew on liturgical music to fill out his choral arrangements. These harmonic collisions, simultaneously horrifying and thrilling, are at the heart of Koutev's arrangements and made it impossible to use classically trained voices.
Many of the pioneers of Early Music in Western Europe have attempted to incorporate the Bulgarian voice into their approach. David Munro and Thomas Binkley sent singers off to Sofia in the early '70s to study 'open throat' singing in hopes of capturing something of the style that may have prevailed in Europe before the onset of Italian domination in the 17th Century. They suspected that polite and limpid contemporary renderings of motets and madrigals bore little resemblance to the way music was actually performed in the Middle Ages and that Balkan and Middle Eastern techniques may hold the key to early performing styles.
Other influences on Koutev included Bartok and Kodaly, who had marked out a path for serious composers adapting folk melodies for the concert stage. Echoes of the hackwork of Soviet composers can occasionally be heard, but only distant ones. The songs of Koutev and his disciples remain unswervingly Bulgarian and, though formal, avoid superficial visions of a rural fairyland. But his most radical step lay in his choice of singers.
On my first trip to Bulgaria in 1986, I attended the Koprivshtitsa Festival, an event that takes place every five years. I arrived on the opening afternoon and saw a small stage with a few tinny speakers and some children performing traditional songs and dances. I nervously tried to find out if this was all there was. People kept pointing up. All I could see was a bare mountainside looming over the village, no roads, no ticket gates, no banners. I followed some new arrivals who set off up a steep path. At the top, spread out below me for more than a mile was a high meadowland filled with a riot of colour. There were thousands of people in traditional costume - every village and every region has a different pattern - sitting under trees eating lunch or gathered around small stages where singers, instrumentalists and dancers would take turns for their five minutes of folkloric fame.
For three days I wandered around that magical plateau finding astonishments and delights at every turn. Each region had its own stage, with a panel of judges marking the performers. Under trees, masters of the gaida, the tambura, the gadulka, the khaval and the teppan (bagpipe, lute, upright fiddle, flute and drum, respectively: all will be part of the Koutev Ensemble's performance May 27) passed around jars of homemade rakia and jammed for hours, professionals from the Koutev and other ensembles sitting in with village virtuosi. At night in the campsites, huge circles would be formed near a gaida player and a bonfire and people would dance wildly, shouting to be heard above the wail of the piper. It was one of the most extraordinary weekends of my life.
I thought back to childhood summer evenings in Princeton, New Jersey, when the Folk Dance Society would meet in a park near our house. Those circles were filled made up of young men with pocket guards and slide rules and girls with glasses, long corduroy skirts and sandals. When a tricky 5/4 or 9/4 rhythm came on the record player, you could see them counting under their breath as they tried to avoid tripping over their own feet or their partner's. Even at a young age, I could sense that this was the least sexy thing imaginable.
But that first night in Koprivshtitsa I saw girls' hips swaying easily to the complicated rhythms - no counting under the breath here - and the eye contact that passed back and forth as the men gripped their waists and flung them forward and back across their bodies seemed to indicate that was not, in fact, an unsexy phenomenon.
On the second afternoon, as I prowled the stages with my video camera, Rumyana Tsintsarska, the director of folk music for Bulgarian Radio, summoned me and introduced me to an old woman. We were sent off into the woods with a translator and instructions to film her singing a haidouk (partisan) ballad and to interview her. "You will find her interesting", said Rumyana.
Her voice was shaky but strong and she looked the camera straight in the eye. The story she told was sad: she had auditioned for Koutev in her village in 1951 and he had invited her to come to Sofia and join the Choir but her father refused permission. All her life, she regretted the missed chance. To sing for Koutev was the dream of every village girl with a strong voice.
By 1953, Stalin was dead and the imperatives of his era receded. The Soviets didn't seem to bother much about Koutev's apostasy, but they didn't invite the Ensemble to Russia very often, either. In 1958 in Paris, the Chant du Monde label recorded a concert and issued it on a 10" lp. Grossman's initiative provided a cult classic that cognoscenti appreciated, but which did not sell particularly well. Koutev died in 1983, leaving behind brilliant arrangements, some talented disciples and a wobbly legacy.
By the time I arrived in Sofia, urban Bulgarians were mightily sick of their own folk music. The radio blasted it out every day and most of what was performed was of poor quality. The Schools of Folk Music in Plovdiv turned out singers and instrumentalists who were proficient, but had none of the depth of feeling of villagers who had learned from their grandparents. When a journalist learned that, having once produced Pink Floyd, I was in town to record the Trio Bulgarka, he was incredulous. Why, he demanded to know, did I want to waste my time on such useless music when I could record serious rock?
Worse, the younger composers are devotees of the brittle intellectual works of the late 20th Century and saw the dissonances of Bulgarian music as a perfect vehicle for modern ideas. Encouraged by the German label Jaro, they began turning out "difficult" modern music. Few remain true to the spirit of the music of the peasants. With the exception of the Koutev Choir, I now find is impossible to listen to most Bulgarian women's ensembles. The great singers like Nadka Karadjova, Yanka Rupkina, Eva Georgieva and Stoyanka Boneva are retired or past their prime. The last three comprised the Trio Bulgarka and their remarkable sound was due in part to the way the latter two sang their harmonies below Yanka's soulful lead. Their contralto voices were like honey, providing a luxurious warm foundation over which Yanka could soar and return. (The melodies of Yanka's (and Koutev's) home province of Strandja demand chord changes strikingly similar to Southern Soul ballads like "When A Man Loves A Woman".) None of the singers from the Plovdiv School sound anything like them. Koutev's daughter, now leading her father's ensemble, continues to recruit singers from the villages, but times have been hard. The Radio Choir and its splintered successors caught the gold ring of the Mystere and finances have been difficult for the original ensemble after post-Communist state support dried up.
In Hungary, things developed differently. After the failed revolution of 1956, the country had settled into a compromise version of Communism. Russian soldiers were confined to barracks, both to spare Hungarian sensibilities and to save Russian lives (which were often lost down dark Hungarian allies). Prime Minister Janos Kadar navigated a 'middle road' which adhered to the broad principles of Soviet Communism, but allowed daily life to edge closer to the more relaxed model across the border in Yugoslavia. Hungary remained quiet while neighbouring Czechoslovakia experienced the 1968 "Prague Spring" and the suppression that followed. But underneath the calm, resentment seethed.
Folk dance was the last thing anyone would predict as a flash point. But in 1969, an Ensemble sponsored by the Chemical Workers Union and named after the country's most famous composer began experimenting with some radical ideas. A scientist and folklorist named Gyorgy Martin suggested to the "Bartok Ensemble" that they study how village musicians actually played, rather than using classical techniques and trite Soviet-style arrangements. The dancers also started learning how folk dances were performed in the countryside. The Bartok Ensemble's concerts quickly became the most popular events in a dreary calendar.
Other ensembles were outraged at their 'primitive' approach. Eventually, a "dance-off" was scheduled, where the leading ensembles would have a showdown. Crowds formed in the street after the hall filled to capacity. Two things became apparent that night: performers from the other companies could not actually dance outside the shelter of their choreographed routines; and the audience wanted to learn how to dance, too. One of the Bartok Ensemble organizers announced that there would be session the following week with instruction for all comers. The year was 1972. The Dance House Movement was born.
It may be a stretch for British readers to imagine a cutting-edge, hip, revolutionary movement based on folk dance. But even on my first visit to Budapest in the waning days of the movement in the mid-1980s, I saw mini-skirted and blue-jeaned teenagers skipping around in circles, expertly following the convoluted time signatures of Hungarian csardas. For an event to draw the prettiest girls is always a good sign of fashionability and dance houses always seemed filled with beauties. Throughout the '70s it was a craze and it maddened the authorities, who did their utmost to suppress it.
Hungarians constitute a unique linguistic and cultural island surrounded by Slavs, Germans and Rumanians. We may think of the Hapsburgs as Austrian emperors, but Budapest was vehemently the twin capital of an Austro-Hungarian Empire. Hungarians were the backbone of the army and the civil service and lorded it over lesser peoples, particularly to the East. At the Paris Peace Conference in 1919, Victoria's niece, Queen Maria of Rumania seduced the diplomats with her low-cut gowns and multi-lingual charm. Transylvania, a huge area full of Hungarians, Rumanians, Germans, Jews and Gypsies was awarded to Rumania, reducing Hungary's territory by half.
And it wasn't just territory that was lost. Transylvania is like the Ameican South, the source of 90% of the culture's musical and folkloric traditions. Research trips inevitably took the Bartok Ensemble and their fast-increasing followers across the Rumanian border into Transylvania. Here they ran into another precept of Soviet rule: national boundaries will be eliminated when the Revolution triumphs, but in the meantime, activities that highlight the sensitive question of Hungarian culture in Transylvania were considered unfraternal and contrary to the best interests of the proletariat. But if an urbanite wanted to learn to play the kontra in true traditional style, the best teacher was a Transylvanian gypsy who played for Hungarian weddings - a double-dip into an ethnic powderkeg. (One of the greatest of Transylvanian gypsy groups, Saszcavasz, performs Saturday afternoon May 24 at the Barbican in the X-Bloc Festival.)
As a protest movement, Dance House was perfect. After all, they were just dancing to fiddles in Budapest basements, nothing more. But the fury of the authorities and their desperate attempts to discredit the movement points to the power of the issues that inspired the original Soviet Ensembles in the 1930s. If you validate ancient peasant culture, treating it as worthy and exciting and sexy and true, you are creating Soviet anti-matter. If you find values worth preserving in folk traditions, you can't win the "War On The Past". If different 'proletariats' have different traditions, and if those traditions resonate powerfully for a culture, no matter how far its sons and daughters have strayed from the old villages, the urban proletariat concept is irrevocably altered. And if the urban intelligentsia finds common cause with revanchist elements in the countryside, that is truly Communist Party Hell.
In 1987, I walked up many flights of stairs in a crumbling building in Budapest University to a small theatre. The first half of the performance was a brilliant combination of jazz and modern dance, with a surreal, slightly subversive feel about it. The second half was pure folk tradition, with Muzsikas and Marta Sebestyen, Hungary's leading traditional revivalists providing the music and the same dancers now wearing folk costumes and performing wedding dances and csardas. The finale was a Transylvanian wedding song. When the Hungarian girl I was with heard the opening lines of the song, she - and many others in the audience - gasped. Under her breath, she explained the words of The Unwelcome Guest. "You've drunk all the wine, eaten the food, ruined the party, so please now leave." At once the meaning of the evening - and the Dance House Movement itself - was manifest: the taunting of the crumbling Soviet Empire was daringly in the air.
Russia had begun its own small folk revolution in the '60s when Vyacheslav Shurov started to invite village singers to Moscow to record and perform. By the early '70s he had a folk radio show and even an occasional slot on television until one day in 1973, Brezhnev spotted him while channel surfing (between the two Russian channels) and bellowed: "No men with beards babbling about babushkas on Russian television! Get rid of him!"
Even post-Perestroika, the issues don't go away. Igor Moiseyev, now in his '90s, is in charge of the First Russian Channel's folk music output. He rang the head of documentaries on the Second Channel after seeing some films they had made about village music and warned him to stop showing such things: "they are lies", he said, "such music does not exist!"
The Soviet attitudes are easy to mock. Their refusal to acknowledge the reality of the life and culture of millions of their citizens echoes the futility of their Five-Year-Plans. The epitome of this denial was the Uzbek cotton scandals of the 1980s - a kind of Socialist Enron. Year after year of target yields had been met, but only on paper, the imaginary cotton sold to make imaginary cloth, which was then exported to imaginary buyers. The only realities about the whole farrago were the money that officials along the line pocketed and the invincibility of Brezhnev's son-in-law at the lucrative centre of the affair. Until his father-in-law's death landed him in prison. All that remain today are the vast man-made deserts of Uzbekistan, its water tables lowered by irrigation and poisoned by chemicals.
Ann Douglas in her book Terrible Honesty: Mongrel Manhatten in the 1920s argues that the convergence of post WW1 bitterness against delusional older generations, Afro-American culture ("telling it like it is"), realist literature (from Hemingway to Dorothy Parker) and Freudian analysis of human motivation made '20s Manhattan the cradle of modern urban culture and the key to the success of American capitalism. It is an attractive idea and provides a neat explanation for the relative successes of the two Systems. Did the combination of a free press and the liberating power of jazz unleash energies that the Soviets' Potemkin Village mentality could only suppress? Was the willingness to confront reality the real secret weapon in the "Triumph of Capitalism", not Reagan's arms race?
Today, a wonderful troupe of Tuareg women (Tartit) seated on stage, accompanying their ancient songs with simple percussion and handclaps can fill the Queen Elizabeth Hall. Modern audiences have learned to appreciate the beauty, energy and virtuosity of "authentic" music from all corners of the globe. Yet in most "Third World" societies, young audiences crave synthesizers and rappers, anything that can allow them to identify with modernity and escape the poverty of their past - not unlike the desire of the Soviets to eradicate all images of poverty and backwardness.
Our acclimatization to "reality" has led Western intelligentsia to crave authenticity in all things, be it the unspoiled village for the summer holiday far from the nearest McDonald's or the exotic world music concert. The mass audience, meanwhile, transforms the same impulse into huge ratings for "Big Brother" and "Jerry Springer". But are those cigarette and drinks ads showing blonde girls and buff guys, dizzily ecstatic with the sexy delights of consumerism our own version of the Soviet Folk Ensembles with their measured smiles and perfect bodies? Capitalism has so honed its ability to coopt anything into a commodity that the very nature of "real" becomes harder and harder to identify.
African-derived rhythms are all-pervasive as the force underpinning popular music. European music traditions have been backed into a corner with a bad image problem. For me, the conflicts that have marked the intersection of politics and culture in Eastern Europe have helped preserve an intensity and freshness about the music of the former Soviet Empire and kept it from becoming too "post-modern". A wide variety of this music is on show at the end of this month at the Barbican. I shall be there, if for no other reason than to hear the Koutev Choir sing Todora is Dozing one more glorious time.
© Joe Boyd, 2003
[Ed. Joe Boyd's article was published in the Talk Of The Town section of the Independent on Sunday on 18th May 2003 - prior to The Barbican's X-Bloc Festival of concerts which included The Koutev Ensemble - a spectacular show performed with female choir and folk orchestra. Joe chaired a discussion about the legacy of Communism on the folk music of the Eastern Bloc countries at the Barbican on Sunday May 25th, the centre-piece of which was his own video footage of a past Koprivshtitsa Festival. Glastonbury this was not. As an example of honest music's enduring importance as the heart and soul of a people's culture, this lively grassroots gathering, celebrated in a (seemingly) informal and unstructured programme, hidden but not hiding behind an Iron Curtain, was a wonderful experience and one I pray will survive. The best roots music will always survive in the margins of the mainstream but the fear is that Western influences will seduce upcoming generations and leave that wonderful heritage as a Disneyfied preserve of the tourist market.]
Look for the albums of Le Mystere Des Voix Bulgares (4ad) available in UK. Volume One includes Polegnala E Todora as mentioned by Joe. The album illustrated above is the 'live' double album Le Mystere Des Voix Bulgares - Melody Rhythm & Harmony, recorded in Nidaros Cathedral of Trodheim, Norway - unfortunately now out of print.
And the music? Extraordinary: the langauge may be foreign but the sounds have an eloquence that needs no interpretation, its spiritual power and choral beauty encompassing hundreds of years of cultural history. With modalities, drones and harmonies, alien to the Western ear, it must be the music of angels.
SC
---
In The City, Manchester 12-16 September 2003 - Barry Everitt (of the Borderline) Reports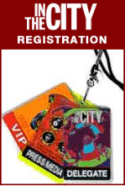 Highlight of the weekend in sunny!!! Manchester was Tool Shed, three drummers, the wildest brass section ever and music running through an eclectic mix of sounds, played with great passion, very very interesting and I would love to see them play down here.
I dropped into the live music panel, not sure why nobody else wanted to be there it was at 4.30pm Sat and should have been packed, so the 18 people listened to the panel be-moan the threatened slowdown of label support for concerts, I myself try to discourage labels from large buys as the show should be for the artists audience, it surely sobers bands up to feel their worth and what work they need to do to make it. As a promoter The Borderline headline acts that deserve the billing, to have 150 label bought people chatting loudly through the show is not my idea of a musical experience. Also free shows drops the respect for the work the artist is performing... Our friends at the MU are championing a ' drop the VAT from live shows' campaign, this can only do good, especially the new acts playing in small rooms.
I was part of the Nuw radio panel, very interesting to hear where DAB is going and although a slow starter I to believe that in the not to distant future a massive radio revolution will happen here comparable the old pirate days of the 60's and 70's. Lots of choice in a form that takes away the formatted dictated radio, putting the power firmly back in the listeners hands. Talk of the government putting a quota on non-UK artists being played on the radio got my rather hung over brain working, it was a Sunday 12am panel, I have a good knowledge of the same situation in Canada, except there the government subsidise the music industry at all levels, new artists get assistance with recording time, national and international tour support, something for Mr Blair to think about. The only trouble in Canada is the wording of the quota is per 24 hours and not per hour, you tend to hear Canadian acts between 2 & 5am not quite what was intended.
Not sure about the weekend, In The City didn't make it for me, SxSW is a very high bench mark I admit but the UK needs a somewhere to meet, talk and listen and with a little more planning this could be the place, another small moan, please fire the design team who made the programme, a complete mess of hard to read information, simple can be good you know.
Those of us working in the industry must look to help new UK talent in some way, after all they are our future. A coming together of promoters, labels, publishers, managers, BPI, MU, PRS and other funding organisations with the government to assist on all levels, we have the talent but no easy path for the talent to grow, create and blossom. We are talking UK art here, look what's happened in sport with proper funding, why not music, the rewards to us as a country are massive in so many ways. Simple really.
www.borderline.co.uk
www.inthecity.co.uk
Barry Everitt
---