It used to be the case that, if you wanted to get hold of unreleased or otherwise unrecorded material by one of your favourite artists, you had to sneak a recorder into a live gig or scour record stores and websites to find bootlegs or illegal downloads. So, what if I told you there was somewhere that, every month, you could get a brand new, otherwise unavailable song from such artists as Victoria Williams, Laura Cantrell, Kate Jacobs, Beth Orton and Peter Holsapple? Legally and for free.
That would be Radio Free Song Club, an internet radio show hosted by Nicholas Hill, where a group of 10 or so veteran writers each contribute new songs which are then broadcast alongside interviews and live performances by both group members and special guests.
A long time supporter of original music, Hill's extensive career includes A&R manager for Koch Records, founder of the Singles Only label with releases by such names as Moby, Katell Keineg and Yo La Tengo, presenter on several New York radio stations where he hosted live performances and interviews with the likes of Jeff Buckley, the Jayhawks and Judy Collins, as well producing many of Martha Wainwright's early recordings.
The idea for the show, however, came from singer-songwriter Kate Jacobs. Looking for somewhere to give new songs an airings and for writers with whom she could share material, she contacted Hill with the initial idea of creating a webpage to post new songs and he in turn suggested making it a live radio show available as free podcasts.
With shows posted monthly (with the occasional late arrival) since the debut in January 2010, as Jacobs explains, the format's simple.
"The members each write a brand new song every month. They either record it and send a file, or come do it live with the incredible house band (a fluid line up led by Dave Schramm and David Mansfield). If they send a file then the band overdubs it live. Whoever is around gets together once a month in a recording studio and we run it down like live radio. The shows generally feature around 10 brand new songs, either fully finished or in various states of completion, occasional guest artists with brand new songs, a few covers thrown in as gravy from time to time, and some conversation. It's very loose and shambling."
Since nobody gets paid, it's clearly a labour of love but it's also a great creative motivation and affords artists a chance to try out new ideas and get feedback from both listeners and their peers without the intrusion of record labels.
"It's wonderful making it up as we go along and changing the rules to follow the most interesting things that occur," says Jacobs. "Members have a deadline, and they are inspired by each other. Often they get a great demo of a new song from the band recording. It is really fun and always a long late night cramming new material and making up arrangements etc. And not having any money or contracts or managers or lawyers to worry about is LOVELY."
The shows to date have thrown up some fascinating shapes. On one, Glen Hansard of The Frames was a guest. He wrote a song during someone else's, showed it to the band and recorded it, all in real time. On another Victoria Williams, Peter Holsapple and Syd Straw all responded with songs to mark Vic Chestnutt's death which were then collected into an EP and, hearing of Alex Chilton's passing while recording a programme, Beth Orton and Sam Amidon spontaneously responded with a performance of Big Star's Thirteen.
Response from artists and listeners alike has been positive, and the good news is that they've raised enough money from donations and sponsorships to record another year's worth of shows.
To check it out for yourself, you can download or stream at www.radiofreesongclub.com where the site features artist bios (illustrated by Peter Blegvad's drawings), all the podcasts, free downloadable MP3s and even lyrics to some of the songs. You can also subscribe and have shows sent directly to your iTunes when they're posted online.
There's some great material there waiting to be discovered and a lot more yet to come. Relaxed, personal and intimate, as Jacobs says, "it's like finding your favourite weird radio show."
They say fate moves in mysterious ways. They should add that it often takes a hell of a long time about it too.
Twenty-five years ago, Carolyn Cook, a young Birmingham folk singer with a voice to make angels weep, auditioned a guitarist named Mark Evans for her band. He got the job. And within a few weeks fired everyone but the singer. In came a new drummer, long serving bassist Derek Eynon and, inspired by Carolyn's love of The Wizard of Oz, Red Shoes were born.
Gigs were played, demos recorded, reviews written and drummers changed. The word began to spread. In 1985, the word found its way to both Howie Klein, legendary San Francisco DJ, founder of 415 Records and future president of Reprise Records, and to Clive Gregson. Much impressed, the former gave them airplay and the latter produced two tracks, Jumper of Love (on which he also played guitar solo) and Playing Games for a local radio session. That same year, these duly appeared alongside All Fall Down, their debut single on their own Stepping Out label.
There were more gigs, more demos and another new drummer. The word continued to grow. In 1987, BBC Pebble Mill handpicked them to be filmed as part of a director training programme. They recorded eight videos. Seven were of the self-penned Her Song. The eighth (and here fate starts to turn the wheels as Carolyn's passion for all things Fairport began to make its presence felt within the band) was their version of Sandy Denny's By The Time It Gets Dark.
This would in turn become that year's self-produced single on Mooncrest Records. It didn't set the world alight, but it did get funding to record an album (the never officially released Kicking Up The Highways), attract label interest, boost airplay, and secure more gigs, including festival appearances and a 1989 Birmingham support slot to Green On Red.
And then, come the 90s, it all fell apart. Record deals never materialised. Gigs became difficult as, now married, Mark and Carolyn found themselves expectant parents, and drummer Nick Millward went off to become the highly respected sticksman with Kenny Ball's Jazzmen. Things ground to a halt.
In November 2000, there was an encouraging sell out 3 piece acoustic reunion gig at Birmingham's leading arts centre, but between having to share their bassist with another band and the practicalities of raising two kids, gigging proved almost impossible. So Red Shoes finally called it a day.
Well, kind of. Still rehearsing at home and doing the occasional singer's night at local folk clubs, they'd also amassed a clutch of new songs. Prohibitive studio costs prompted them shell out for a 4 track recorder, but they were still unsure what to do with the demos.
At which point, fate invited modern technology to join forces. In 2007 daughter Megan built them a MySpace page and uploaded the old recordings. To their amazement, they started getting hits. And even more hits.
Having acquired a video camera, they now expanded their horizons into YouTube territory with simple living room recordings from the family sofa. The new songs started to make their cyberspace debuts.
They were now getting 100 or so hits a day from all around the world. There were even requests from other musicians asking to come and record on the sofa!
At which point, one of their MySpace Friends suggested they contact Dave Pegg from Fairport Convention. Deciding they had nothing to lose, they duly sent an e mail asking if he could listen to the MySpace tracks and, if he might be interested in producing some demos.
A week later, early January 2008, they had a phone call. Did they have any other songs they could send him? Then he rang again. Could they meet up and would they like to make an album with him, Fairport violinist Chris Leslie, and PJ Wright from the Dylan Project?
The answer to that question can be found on long awaited debut Ring Around The Land. Recorded in Banbury and released on their own Cedardwood Records, it features a stunning version of Sandy Denny's immortal White Dress alongside Red Shoes nuggets old and new; from the deeply personal My Father's Green Beret, written by Carolyn about her war hero father's death from MRSA, to Two Sisters, a stark rework of Twa Sisters from the Childe Ballads, and the rousing Celtic Moon, penned as a thank you to the Fairport fan site for their help in promoting the music.
And then there's the title track, written one 3am during the recording sessions to provide something upbeat and uptempo. With its chorus of "May is here again, our town will cheer again and we'll all pull together hand in hand. To and fro we'll pass the bow, summer seeds we'll surely sow, bright blessings will ring around the land", it's a rousing anthem of hope for the economic meltdown and a folk classic in the making.
Red Shoes. Try them on for size. They're a perfect fit.
Art in miniature - tiny treasures 12 cm x 12 cm - can halt you in your tracks whilst browsing the CD racks
or searching the world wide web.
On occasion I've been more interested in who's the artist than who are the musicians.
One who combines both the album artwork and the record label itself, though not necessarily on the same production, is internationary acclaimed and 'collected' artist David Suff, who also happens to be Mr Fledg'ling Records. Largely working in coloured pencil and hand-coloured etchings, here are a few of his little masterpieces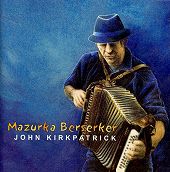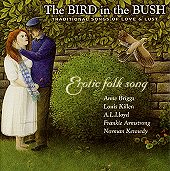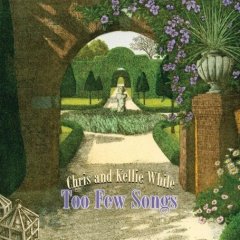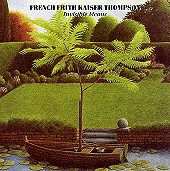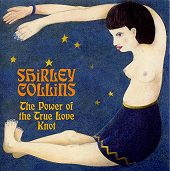 Independent label Fledg'ling Records' catalogue includes albums by Anne Briggs, Ashley Hutchings, John Kirkpatrick, Daphne's Flight, Davy Graham, Fotheringay, Helen Watson, Linda Thompson, Richard Thompson, Shirley Collins, The Bunch and quite recently the marvellous Sandy Denny Box Set and producer Joe Boyd's 'White Bicycles' (Various Artists), the album of the same name as his top selling autobiography -
all NetRhythms Favourites Sue Cavendish, December 2007
---
THE BBC RADIO 2 FOLK AWARD 2006 - MOST INFLUENTIAL ALBUM OF ALL TIME
Fairport Convention's LIEGE & LIEF (A&M 1969, produced by Joe Boyd)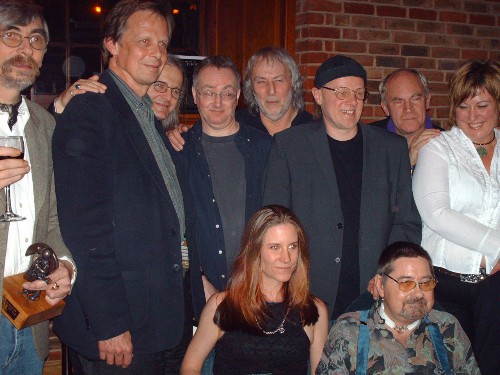 FC past, present and friends from left: John Tams, Joe Boyd, Chris Leslie, Dave Mattacks, Gerry Conway, Ric Saunders, Ashley Hutchings, Chris While. In front: Georgia Lucas (only child of Sandy Denny & Trevor Lucas) and Dave Swarbrick
Photo by Alan O'Leary
www.copperplatedistribution.com
---
Richard Thompson - RT: THE LIFE AND MUSIC OF RICHARD THOMPSON (Free Reed)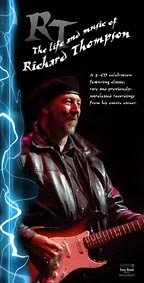 I'm certain to be preaching to the converted here!... Maybe it's just the rarefied circles I move in, but, while accepting that not everyone regards Richard Thompson as a musical deity, nobody would deny that he's commonly regarded as one of world's very finest (a) guitar players and (b) songwriters - and even (though to a less wide extent) (c) singers. Let's be honest, this lavish new box-set might not exactly be considered a tool for convincing any unbeliever, but it certainly can't help but provide some very persuasive evidence for the defence. Richard has already been a significant presence on most of the Free Reed boxes to date, a fact which is as much an indicator of his influence on other musicians as a measure of his general stature and importance within the folk-rock arena (let alone the music scene as a whole). As is often observed, Richard features regularly in the charts - but charts that are based on quality rather than sales!... while there can surely be no argument that he's produced some of the most enduring songs written in the English language.
So (and perhaps even more so than previous Free Reed sets in the Revival Masters series), RT is a set for the fans/cognoscenti, in that it offers a different slant on Richard's familiar released recordings. Hallelujah! all but ten of its 85 tracks are previously unreleased, with the remainder comprising seven from the "have never been widely available" category, and three featuring examples of Richard's session playing. And a large number of tracks feature performances of songs that have never before been released by Richard in any form! If you're a fully-committed Thompsoniac (is that an actual word? - hell, who cares?!), you'll either already have purchased this set or else have placed an advance order for it. If you're even contemplating buying the set, then Richard's name will need no introduction to you, for if you have any interest whatsoever in good music of whatever persuasion or genre, then you'll at least have heard (and appreciated) one or more of his songs performed by someone else somewhere. And there can't be a single reader of this piece who doesn't have at least one little piece of RT in his/her collection somewhere - as performer, either solo, with Linda, with his own band, or with Fairport, or in a session context, or as songwriter. Put simply, the breadth and quality of Richard's achievements are phenomenal, by anyone's standards, and the man's been responsible in some way for a considerable number of my own most treasured musical experiences of the past 35 years, period.
So, what exactly does this typically enterprising new set give us? The clue lies in its subtitle - An Alternative History: in other words, although it inevitably contains elements of a career-retrospective, it's emphatically neither a thematic exploration nor a chronological overview, choosing instead to hone in on aspects of the man's talent and musical personality (though inevitably these will overlap and intermingle, just as the music he produces - and the songs he writes - are a "creative collision of different musical forms or genres" encompassing a vast emotional and stylistic range. Having said which, Richard's an auteur, in that his own personal stamp is imprinted on everything he produces and his own creative "voice" is unmistakeable. Not only is Richard a songsmith in the true sense - ie. a storyteller par excellence, an undisputed master of "Tales In Real Time" (those initials again!) - but he's also Master of the Hook (both melodically and lyrically, ie. he has the experienced popster's knack both of creating a catchy melody, and the ability to hook the listener in straight away with an opening line or riff). After all, as Richard says, "at some point all popular music is folk music".
A further (and not entirely incidental) product of the method of presentation of the music on this set is to highlight both the consistency of Richard's output and his dramatic development as an artist, most notably as a singer, progressing from distinctly reluctant ancillary group vocalist keeping well in the shadows to fully-fledged centre-stage soloist and song-carrier of real stature and distinction. And Richard's eminently enviable versatility - for here on this box-set, in all their glory, are paraded examples of the man's many and various personas: The Muso's Muso; The Songwriter's Songwriter; The Compleat Dance-Master (the sprightly morris-on-er with the spring in his step and a twinkle in his eye); The Closet Greaser / Rip-It-Up Rock'n'Roller ("Chuck Beret"?!); The folk troubadour and thinking man's philosopher; The dour crooner and worldly confidante; The rollicking comic (I say I say I say...!). Yet in each one of those manifestations, Richard is integrity personified, always true to himself and slave to no man's expectations.
You'll glean from what I've written so far that I have a very high regard (well, almost unbounded admiration) for Richard and his work. Fair comment - and a ready disclaimer that might deter some readers from continuing any further down the page. But I wouldn't term myself an anorak (a nice modest fleece-jacket keeps me warm just fine thanks)! And I'm not so uncritical that I can claim to have unreserved praise for every single song he's written. (We all have our preferences, and I very probably differ from other Thompsoniacs in that I personally can almost live without: say, Feel So Good, Let It Grow, Valerie even - they're easy songs to fairly quickly grow tired of, if you see what I mean.) But no-one can dispute the sheer consistency of Richard's accomplishment over time, proving the exception to the "law of diminishing returns" principle that typifies the path of most "established" artistes, whereby their finest work is produced in the early years (Richard having produced at all stages of his long career to date songs which have been readily and universally accepted as classics within his œuvre). Richard continues to develop and mature and consolidate, and clearly he's come a long way, from the days when it was primarily his instrumental playing that set him apart from the band (and the band apart from the other bands) to his present status as a consummate, all-round-skilled musician, songwriter and singer - and Lifetime Achiever. And all this despite his often (at any rate initially) determinedly self-effacing view of his own worth and talent (especially in the early years where he infinitely preferred to remain in the dimly-lit background or at least hidden behind one kind of barrier or another - and certainly from the time of Henry The Human Fly onwards, when his perceived, and cultivated, image of a singer-songwriter was presented as akin to being part of a freak-show).
After all that lengthy preamble, you might well question the need for me to expend more wordage in dissecting the five CDs contained within the box (six, if you include the bonus disc available only to the first 5000 purchasers) - but hey, if it entices more folks to buy the set then that's right enough in my book. So let me take my chances with you on this all-consuming fairground ride...
Disc 1 is described as "the nearest you're likely to get to a musical autobiography", and presents "songs based on specific events and real people". Yet, with a perfect (and entirely Thompsonesque) sense of irony, the disc (and the whole set) kicks off with the wry Now That I Am Dead, celebrating, um, the fact that Richard's still very much alive (for remember that in music, you don't usually get the accolade of being boxed till you're well and truly boxed!). That song is, however, quite untypical of the bulk of the material on the set in that it was composed not by Richard himself (though it could so easily have been "ghost-written", you might well say!) but by John French and Donna Blair. And of course it gives Richard every opportunity to "ham it up" (we all know there's a closet music-hall artiste lurking in that gaunt, lithe frame!). Contrasts abound on all five discs, and possibly none more stark than that between Mr. Dead (sic) and Genesis Hall, a Fairport-era classic that's an early expression of Richard's personal mission "to speak for people who don't have a voice", given here in a stark acoustic 2004 live recording. Then follows another gem, Josef Locke, a poignant character study based on a strange-but-true real-life incident; this item was recorded by Richard specially for the set. After which it's a trip into the tradition for Willie O' Winsbury (much requested because it provided the tune for Farewell, Farewell, yet Richard modestly credits the arrangement principally to Andy Irvine). The quasi-throwaway Don't Sit On My Jimmy Shands (here given in a good-time "audience-karaoke" version, a stage device which can become very tedious on repeated exposure!) is an example of Richard's art concealing art, a character study which cleverly weaves together several strands of his personality by dint of an oblique reference to his Scots ancestry and his love/hate relationship with Scottish dance music, this continuing into Nobody's Wedding. To which Madonna's Wedding is a pertinent, if disposable, parodic response!
Lonesome and lovelorn then provides an unofficial theme for the next few tracks: the (perversely?) bouncy Walking The Long Miles Home comes in a composite version taken from two separate 2000 tour performances with Danny and Teddy, then there's an unmissable solo Withered And Died. Beat The Retreat, here (like Withered And Died) captured in an intimate, intense live rendition, demonstrates Richard's impressive and economic command of imagery and allegory, then we walk the emotional and thematic tightrope with two of Richard's finest ever creations. The first of these, The Great Valerio, brings a bit of a lapse in sound-quality, but this is wholly excusable in view of its importance and rarity, being a tremendous and intensely powerful early live rendition by Richard with Linda from within a 1972 Albion Band concert (and oh how I yearn to hear the rest of that gig!); it's followed by an absolutely killer performance of Walking On A Wire (the studio version was great, but this 1982 live performance reduces me to a quivering wreck every time I hear it, such is its unnerving, vertiginous claustrophobia, its amazing, bold juxtaposition of lyric and instrumental savagery with such acute tenderness of insight). The starkness continues with the bleak realism of Never Again and The End Of The Rainbow; these are presented in stripped-down versions, as is the reflective King Of Bohemia, a fine example of Richard's ability to evoke an acute sense of place, time and emotional state through lyrics that (to paraphrase Nigel's note) resonate with all the atmosphere of tradition. Then it's back to earth (and modern society) with the strange Killerman Gold Posse and the "industrious" Lotteryland, before the home stretch brings a definitive reading of the durable Now Be Thankful (from 1994) and a beefy mid-90s Big Band performance of Shoot Out The Lights (not, as claimed by the booklet note in a rare departure lapse from accuracy, a "stunning solo acoustic version"), the disc closing with the "difficult", politically sensitive Outside Of The Inside, given in a searing solo studio rendition from 2003.
Onto Disc 2, which I see as potentially the most contentious of the six: subtitled "Finding Better Words: The Essential Richard Thompson", the RT songs represented thereon in previously unheard recordings have not been chosen by the compiler but instead "selected in worldwide Fans' polls". Personally, I'd never consider I Feel So Good or Cooksferry Queen among the 17 most "essential" RT, not by any criterion, and I've always felt From Galway To Graceland uncharacteristically sentimental for Richard (though I'll admit that it receives the best possible advocacy from Richard himself in this Fairport-backed 1996 Cropredy performance). Although I rate Gethsemane highly, I wouldn't place it within the top 20 most "essential" Thompson opuses, although the performance on this disc is one of the best I've heard him give. And (a bit of a surprise, in view of its usual role within the set as a storming rocker and vehicle for stratospheric axe-sparring), Tear Stained Letter returns us to the dubious world of audience-karaoke in a solo rendition from 2002 which shows that "Mr Doom & Gloom" could have a ball with the best (he leaves the crowd to carry on singing the chorus as he exits stage left!); well, even a ragged performance can have its charms... There can, however, surely be no quibble about the inclusion of "the usual suspects": Bright Lights Tonight, Waltzing's For Dreamers, Down Where The Drunkards Roll, 1952 Vincent, Dimming Of The Day, Beeswing - all, I suspect, meeting anyone's criteria for "essential" Thompson creations. Wall Of Death makes the first of its two appearances on the set (as do Substitute, Withered And Died, Beeswing and End Of The Rainbow - though the last three mentioned appear as covers rather than performances by RT himself), and Meet On The Ledge is the first of three versions to be included (though the others occur on the sixth, bonus disc). A crowning glory of Disc 2 is the exclusive, brand-new studio recording of Crazy Man Michael. Spine-chilling to the last breath, this masterly solo acoustic rendition demonstrates in one fell swoop just how far Richard has come interpretatively too; only returning to the song comparatively recently, Richard admits he still finds it a demanding song to sing, and he wrings every last nuance from the allegorical and emotional import of this archetypal modern transformation ballad. Disc 2 is completed by Time To Ring Some Changes, I Misunderstood and a brilliant unrecorded obscurity, the "pæan to self-assertiveness" Push And Shove (described in 1988 as "the best song the Rolling Stones never wrote"!).
Disc 3, subtitled "Shine In The Dark", is a sequence of "epic live workouts", vehicles for some groundbreaking and inspirational creative improvisation (an important facet of Richard's musical talent), invariably a showcase for some stunning musicianship not just from Richard himself but from his cohorts too. Although, keeping things in perspective, it's Richard's supreme prowess on acoustic that's the focus for Ghosts In The Wind, with its keening, almost devotional, modal-style coda. After which the disc is then given over to a formidable succession of blinding electric guitar workouts, embellishing songs that are already superb in themselves; it's an awesome collection alright, even though it excludes Tear Stained Letter, which I'd have thought an obvious choice (too obvious perhaps, then, in view of the number of superlative workout-versions already available? - but then again, we get a version of Calvary Cross here too - not that I mind!...). Astoundingly vital playing lifts the already vicious Put It There, Pal (a song I'd underrated on You? Me? Us?) to another plane entirely. More than anything else, this disc highlights that Richard has a really special gift for conjuring up out of that fretboard some epic, and incredibly inventive, solos that embrace the widest stylistic gamut of virtually any master-guitarist (however skilled in their own field) that you could name (he's equally well-versed in the musical mores of dextrous folksome fingerpicking, delicate ambience-conjuring, trad-session-tunes, rock'n'roll, deep twang, wailing rock and screaming angst). On the version of the ever-flexible Sloth included here (taken from a 1982 performance from the final Richard & Linda tour, with Messrs Nicol, Zorn and Mattacks in support), there's a distinctly free-form, almost Grateful-Dead-like feel to the proceedings surrounding the solo passages (it's rather a pity, then, that there's a noticeable blip, what sounds like a mastering glitch in the transfer, at 4:45, just as Richard's solo is getting going). Another highlight of Disc 3 is the momentous yet rarely-heard Drowned Dog, Black Night, captured in a Band version from the 1997 Cambridge Folk Festival. (One small point: the opening line or so of the introduction to the track notes for Disc 3 appears to have been excised from the book's text ...)
Onto Disc 4 now, "The Songs Pour Down Like Silver", which in dealing exclusively with cover versions by Richard of songs penned by other writers (exceptions being three tracks on which Richard played as a session musician), is arguably the least substantial of the set, at any rate musically. Generally speaking, the emphasis is on fun, with Richard displaying a gleeful schoolboy-like delight in regaling his audience with almost casual runthroughs of material you wouldn't normally associate with a sensitive singer-songwriter (!), that in lesser hands might just come over as mere ephemera yet with RT you get the feeling as much that he's testing the water, pushing the boundaries, surprising, taxing and challenging his audience while making the serious point that it's all grist to the mill (see his 1000 Years Of Popular Music thesis). So we get not just a plangent (and indeed curious) Hawaii-recorded cover of Nick Drake's Time Has Told Me (remember, Richard has sessioned on Nick's original version), an "updated" Phil Ochs number and a full-blown Who medley, but also versions of songs by Cliff Richard, Britney Spears, George Formby and Plastic Bertrand! Inevitably, not everything works and some of it is in the end quite disposable, but the disc's still worth having, not least for gems like the traditional Napoleon's Dream (by Richard & Linda acappella at a folk club in 1973), a brief but lusty shanty Sally Rackett (performed authentically as a worksong - well, as accompaniment to the task of string-changing at a gig in Iowa!) and the Job Of Journeywork (one of two tunes recorded for a rare guitar demo book - surely there would have been room to include the other one too?). The ragbag nature of this disc is emphasised by the presence of three already-available album tracks by other artists (Norma Waterson, Dave Burland and Judith Owen) on which RT played session guitar (and/or sang) - logical though their inclusion is in bringing together many of the strands of this disc. (The disc also includes four bonus tracks, yet track notes for the middle two of these are absent from the relevant section of the otherwise reliable book.)
Disc 5 is potentially the most valuable, though it turns out a bit of an oddity in many ways; yet "Something Here Worth More Than Gold: Real Rarities", in airing for the very first time recordings that have lain hidden or forgotten for years, does contain among its 15 tracks a healthy proportion of items that will make even the "fan who has everything" drool. Like the original home demo of Albion Sunrise, and a Richard & Linda Woodworm Studios demo of How Many Times Do You Have To Fall. And some pretty fine "songs that got away" from albums (Lucky In Life, Unlucky In Love, Dragging The River, and In Over Your Head, a really captivating fragmentary "working demo" from the Across A Crowded Room sessions), together with a small clutch of invaluable pre-Henry The Human Fly demos which include You Got What You Wanted (a cheeky peep into the evolution of Time To Ring Some Changes). Excursions into cod-country (Shady Lies, Woman Or A Man) provide a contrast, as do examples of the more playful "humorous pattersmith" side of Richard's writing (Alexander Graham Bell, My Daddy Is A Mummy and the scurrilous riposte Dear Janet Jackson). This disc is a notable exception to the Free Reed rule in that it weighs in at only 45 minutes (the first four discs in the set are exceptionally well-filled in the best Free Reed tradition at well over 70 minutes apiece). Given that (as revealed in a recent radio interview) the compiler had unearthed around two CDs' worth of material which could have fitted into the stated definition for Disc 5, I'm left wondering whether a large number of items originally destined or mooted had fallen victim to a last-minute refusal of permission from RT himself or other influential parties... What we have here is worthwhile and welcome, but I still feel slightly shortchanged by Disc 5. As a general principle applying to the set as a whole, I can understand the decision not to include items which hardcore RT fans would already have (and fought hard to get), but on the other hand there's something to be said for making just a few more of the extremely-limited-edition curios available on a set such as this.
Disc 6 is the bonus write-in limited-edition disc mentioned above: it chronicles "RT On FR", drawing together Richard's contributions (whether as performer or composer) to earlier Free Reed box-sets. These include choice performances by Martin Carthy, Dave Swarbrick, various Albion and Fairport lineups, and recordings made at Cropredy Festival. The principal interest of Disc 6, however, will undoubtedly lie in its five bonus tracks, which are called-on in by a Richard Thompson Band archive track from 1980 (The Gas Almost Works). There's also Elvis Costello's sonorous and atmospheric 1986 recording of End Of The Rainbow, originally recorded for a charity album then subsequently appended to the CD reissue of King Of America. And, although any discerning fan is likely already to own the sublime Grace Notes album version of Withered And Died, I'd consider the trio deeply honoured to be chosen for inclusion on this prestigious set. But very probably the disc's most tempting track is Has He Got A Friend For Me?, which has been specially recorded for the set by Debra Cowan, described as a "huge Thompson fan" herself (but no, she doesn't weigh 22 stone!). The closing item is a brand-new, exclusive rendition of Beeswing, sung unaccompanied by John Clough; though his phrasing may be a little unorthodox at times (at least compared to what we're used to hearing), his reading is affectionate and, importantly, conveys respect for, and understanding of, the original, for (unlike many a performer) he correctly observes the subtle variations within the song's structure that give the narrative much of its poignancy.
No review would be complete without consideration of the stupendous, and copious, 172-page book that straddles the discs in the box. It's a work of art in itself, naturally, blessed with an abundantly attractive layout and containing an amazing array of photographs that genuinely complement what amounts to a veritable goldmine of fascinating information; exactly what one has come to expect from a Free Reed production. Well over half of the book is devoted to a 24-chapter "career overview"; its author (Nigel Schofield) emphasises this is not an attempt at a biography, yet it would disgrace many writings that actually profess to be! It's more of a loosely chronological assessment that necessarily cherry-picks the highlights and identifies Richard's achievements, placed into meaningful perspective by comments from musicians with whom he's worked and in the context of the prevailing musical climate. I suspect that even the hardcore fan will learn plenty from this section of the book!... Then comes a transcript of an "enthusiastic, enlightening and entertaining" conversation conducted in March 2005 between Nigel and Richard, the scope of which mirrors and develops the themes of the discs themselves - the very act of compilation of which Richard sees among other things as a good opportunity to revisit songs which "have a place in a context wider than a single album".
The book's final section (before the credits, that is) consists of comprehensive notes on the CD tracks themselves, both in terms of the songs and the recordings' sources. Nigel's notes on the individual tracks incorporate some vital nuggets of perceptive commentary on the songs themselves (that on Walking On A Wire is a case in point, for it voices my own thoughts to a tee yet far more eloquently than I ever could). Similarly, his commentaries on Crazy Man Michael and Beeswing (to pinpoint just two) seem to have probed my own brain cells with uncanny percipience (for instance: for sure, the first time I too heard Beeswing it had the same kind of devastating impact as Mr Fox's epic tale of The Gipsy... yes, Beeswing is definitely one of my desert-island discs, and truly seminal, quintessential Thompson). The track notes contain loads of additional information that will be of interest not just to anoraks, relating to associated bands/artists and their performance/recording histories, and are complemented earlier in the book by a short section where, illustrating that "it all comes round again", Nigel briefly discusses the thorny topic of repackagings of Richard's rather large recorded output. The book is also laced throughout with some admirably pithy yet wholly intriguing mini-dissertations (on such varied topics as Richard's session work, his early composition Decameron, the writer Ambrose Bierce, and sundry discographical idiosyncrasies), a minor side-effect of these being that it's sometimes all too easy to get sidetracked from the main thrust of the narrative! But the whole book is literate and scholarly, liberally spiced with references to relevant literary precedents and cross-cultural allusions, as well as sharing companionly anecdotes that prove refreshingly uncliquey; the reader feels privileged to be reaping the benefits of Nigel's experience and expertise.
So there we have it. And since every review must by nature include a nitpick or two, so my principal cavil is that perhaps Discs 5 and 6 might have been more fully stocked, but having got that out of the way there's little else I can (or would wish to) quarrel with. Sure enough, any Thompson fan will have particular favourite songs that aren't included on this set - but that's bound to happen with any artist with such a massive (and top-quality) back-catalogue. I miss Poor Ditching Boy, How I Wanted To and Old Thames Side, to name but three, and many will bemoan the omission of Poor Will & The Jolly Hangman in some guise or other I'm sure. And I can accept that Front Parlour Ballads would have appeared too late for any of its tracks to be included. And although care has obviously been lavished on the set's presentation, the design aspects of which display both a delicious sense of fun and a canny attention to detail (nostalgia buffs will appreciate the repro-Beltona sleeve and label design for Disc 6, for instance), the usual exceptionally high Free Reed standard has lapsed just occasionally with some slipshod inconsistencies between itemised and actual (track or cumulative disc) timings.
So finally, will this set appeal to the non-connoisseur sufficiently to be worth the (not insignificant, but nonetheless brilliant-value) £45 investment? It's not really a case of "if you have no RT in your collection then this will do nicely" (though you could say that and get away with it!), but more a case of the set being an essential supplement to the current representation of RT (whether limited or not, and in whatever form) within your existing collection. And I really do mean essential. For, just as the set itself has been a labour of love for compiler Nigel Schofield, reviewing it has been a love of labour (as well as a labour of love) for me, in that I've been able to take great pleasure in the task! No box-set can ever be "the ultimate", but RT covers all the required bases and thus does its job admirably (if at times mildly contentiously!). It satisfies the Fan and the Faithful, and provides ample starting points for the uninitiated to launch further investigation into the boundless Thompson œuvre. And what's so encouraging and positive, in this world of almost unrelieved real-life doom and gloom, is that Richard shows no sign of slackening-off, or losing his touch (or marbles!); he remains master of all trades while not jacking it in! King of all he surveys, and long may he reign.
www.richardthompson-music.com
www.richard-thompson.co.uk
David Kidman, February 2006
The complete Box-Set plus all its books and both bonus CDs are available at £44.99 plus postage. To order your copy FAX or post the print-off order form from the link below.
www.free-reed.co.uk/rtmailorderform.php
---
The Legendary TOM PACHECO - Woodstock-based folk singer and songwriter - was on tour in the UK in November 2005
Steve Morris of Roots & Branches tells the story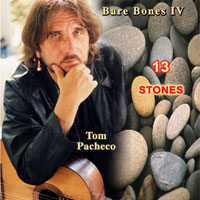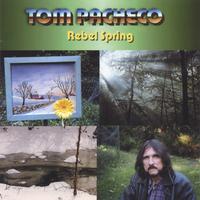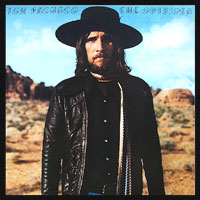 (2005: new solo album 13 STONES-BARE BONES IV, REBEL SPRING and THE OUTSIDER which was was recorded in 1976 on RCA Victor Records and is out for the first time on CD)

Okay, let's be totally upfront. The reason this piece is gracing the pages of Netrhythms is simple; I want you to get along to one (or more) of the gigs on his current UK tour.

And because you're discerning enough to be reading these excellent pages I know that you'll like what you find. After all Tom springs from the same roots as Guthrie, Ochs, Seeger and even Dylan. Yet for the modernist he can write relationship songs with insight to shame Gray, Blunt or Rice. Sure he might need a makeover to compete with the latter high flyers but I'm sure I speak for all of us in saying that we stand behind substance and not style; integrity and not Armani.

But maybe I'm getting ahead of myself; perhaps I should tell you more about the man behind the music.

I first came across Tom Pacheco in 1990. I was a little late, he'd released his first album, Turn Away From The Storm, back in '65. It was a private pressing heralded on the sleeve as being 'Poetic Folk Songs written and sung by a Sensational Teenager'. Listening to that record as I type this, two things are clear; Tom has drunk deeply at the well of Dylan and clearly has the talent to transcend this obvious critical shorthand.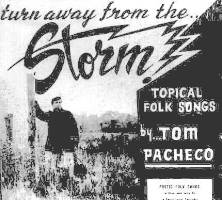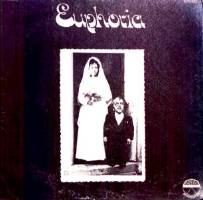 I also missed his next album release which found him, in 1969, as a member of the four piece Euphoria whose self titled album (currently available on the Korean Beatball label as a beautifully repackaged LP facsimile CD) found him, for the first time, at odds with the music biz. "We made a folkie sounding album and they scrubbed our instruments to add strings and things that turned us into The Mamas And The Papas."
Breaking up Euphoria Tom teamed up with another member of that line - up, Sharon Alexander, and, with the patronage of the legendary Clive Davis, they made an album for CBS produced by future Orleans main man John Hall. Hall, incidentally had briefly been in a band with Pacheco (The Ragamuffins who released a couple of impossible to find 45s) and who included three of Tom's songs on his solo debut LP.
There's a long gap between this and Tom's next studio venture though his profile is kept alive when Richie Havens covers his song Indian Prayer which he co-wrote with lifelong friend Roland Vargas Moussa, and Jefferson Starship add his All Fly Away to their Dragonfly album. At Paul Kantner's insistence the Starship record a handful more of Tom's tunes which remain in the RCA vault to this day.
In 1976 Tom signs on with RCA and is paired with legendary producer George 'Shadow' Morton. Morton's CV is best remembered for the amazing work he did with The Shangri-Las (remember Walkin' In The Sand and Leader Of The Pack), on Janis Ian's Society's Child and with Vanilla Fudge. Of these only Janis Ian seems compatible with Pacheco and yet; "Shadow and I got along great. I mean he was wild, always wearing this amazing cape and carrying an elaborate walking cane. And he was amazing with women …" Moreover, "We were both into strange stuff, UFOs and things. In fact, you know the track on The Outsider, The Sky Is Full Of Ships Tonight, well Shadow and I had a whole lot more stuff like that that we wanted on the record but RCA wouldn't hear of it. There's a whole load of songs in their vault somewhere."
Having had his work 'edited' by a label for the second time, Pacheco dropped off the radar for a while, moving to Woodstock to write and form a band called The Hellhounds who became local bar favourites with Tom thrashing away at Gretsch and Telecaster electrics rather than the trademark acoustics of the present day. He moved on to Austin, still writing and playing bars before deciding that if he wasn't wanted on wax as a performer he'd be a writer. That took him to Nashville where he wrote and demoed some 100 songs before disillusionment with the business hit him again.
His next move found him in Dublin, tempted over by the promise of a good music scene. It was a promise made good when he caught the attention of the ex head of Warner Brothers in Ireland who was setting up his own label.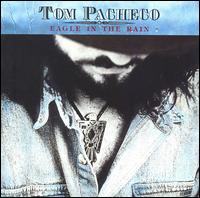 This is where I return to the tale! Having only heard 1990's Eagle In The Rain - Tom's debut for Clive Hudson's Ringsend Road label (later changed to Round Tower Records) I ended up backstage at that year's Cambridge Folk Festival sharing a caravan with Tom and Arthur Wood (these days a contributing editor with Folkwax). Picking up a guitar, "this is the guitar Ian Tyson wrote Four Strong Winds on", Tom made the observation "you guys are from the sixties" and launched into the then un-recorded Hippie On The Highway. As Arthur's interview rolled on it was clear that this was a damned interesting chap. Later that afternoon his festival debut confirmed not only his personal charm but his immense talent. And that was a mere taster as those of us lucky enough to be in the club tent later that afternoon will eagerly confirm as we remember the blistering, if short, set with which he enhanced his newly confirmed reputation.
From this point Pacheco's career has, in visible terms, been far more constant. Album releases have been frequent, as have concert tours. So, I'm going to take the chance here of letting this piece seem like it's about my awakening to Pacheco by deviating from the thus far linear nature of the tale. There are a couple of reasons; one, you can find the details in detail if you dig around on the Folkwax site where several erudite articles by the aforementioned Arthur Wood do better justice than I might. Indeed I'm staring at an album sleeve right now on to which Tom wrote "Arthur you no more about me than me. I hope you never join the FBI.", and reason two, since Cambridge Tom has become a family friend. I'm declaring that not in a Sun Bizarre look at me friend of the celebs manner but simply because to some that might just challenge what I maintain to be a clear journalistic / critical assessment of Tom's genuine greatness.
Now I'm not the only one to think that way. This is Lucinda Williams quoted recently in The New York Magazine about her time living in the city; "There was one highlight, though. I was in Folk City. Tom Pacheco was playing that night, and I got up and did a couple of songs with him. Dylan had come in to hear Tom, because he knew him from the whole Woodstock scene." Tom's also a featured cast member in Larry Sloman's classic book about Dylan's '75 tour On The Road With Dylan (Helter Skelter); check pages 23, 166-73 and 281. That's a bigger presence that Gordon Lightfoot!!
Then there's the support for his work from The Band. Not only did the freed up post Robertson aggregation act as his band on the Woodstock Winter album, they've recorded his songs and indeed had planned to recorded many more before the untimely demise of Rick Danko. Danko was an especially close friend of Tom's; not only did he cover his material on his (sadly) posthumous album Times Like These, he actively championed our man. As Tom recently told me during a visit to Danko's Woodstock grave, "Just before he died he bought himself a huge RV and one day he just drew this thing up outside my house. He had this plan that he and I should take it on the road and play music together in clubs across the country."
The connection with The Band didn't die with Danko, Tom remains close to drummer Levon Helm, the warmth between the two men being clearly visible and with Helm becoming more active in the Woodstock music scene and issuing music on his own label, it could be that further musical endeavours could be forthcoming from the duo. But it might just be that the connection Tom relishes the most is that made with Pete Seeger 'the man who wrote the first tune I ever learned on guitar". Seeger recently added banjo to a couple of tunes on the most recent record Rebel Spring declaring, upon receiving a copy,
"Tom, technology may save us if it doesn't wipe us out first. God only knows what the future will be. I think all technological societies, on whatever planet, tend to self destruct. Meanwhile there is a time for this and a time for that. A time to sing nonsense songs with kids, and a time to get all folks together to live a little longer. Thanks to YOU for helping to do this. Congratulations on your new LP and your liner notes."
And that almost ties up the loose ends in a way because if anyone writing and singing today can be considered to be in the tradition of Seeger, Guthrie et al, it must be Tom Pacheco. Not only is his writing clear, concise and learned, it is at once bathed in humanity, sympathy and humour. He also walks the talk, contributing time, money and music to political and social causes. He is also hugely productive with boxes full of songs and lyrics that (like Guthrie, come to think of it) may well be destined to outlive him. Often I've seen him play and heard a great new song only to find that that was the only time it was played! Only the other day he told me "I've been up all night writing. I'm working on songs that tell the story of the Zapatista movement." But then a recently announced six track EP has become a 13 track album (13 Stones which should be available during this Autumn 05 tour) which does not contain any of the songs he recently played to from "my next album which is intended to be the positive side of Rebel Spring".
I started this piece explaining that it was a rallying cry to get you to one of Tom Pacheco's live shows so I can only hope that I've whetted appetites a little. If you do make it expect to be enraged by songs like the self explanatory Cheaper In China and Six Bucks An Hour (which does in four minutes what Morgan Spurlock took an hour to almost do on TV recently); brought to laughter with the dark humour of Frieda's Magic Garden and Birds Eye Heaven or simply moved by Swan With A Broken Wing, I Was Meant To Pass Through Your Life, You Will Never Be Afraid Again and more.
You may also wander home rather incensed that in a time when singer songwriters are the flavour of the month that the genre's master is unknown outside of a small (but hopefully growing) circle of friends.
Steve Morris
www.roots-and-branches.com
WCR1350am and The Beat
---
Dragonfly Clothing - Coolest Shirts for Rockers






NetRhythms doesn't take Ads but when we see something with the Wow! factor we have to tell you about it. The coolest shirts for anytime fun are from the Dragonfly Clothing Company. They are impeccably made and some styles even come in really BIG sizes. Elvis, Led Zeppelin, Hendrix, The Rolling Stones, Bob Marley, Gibson Guitars, Pink Floyd, Biker shirts, Ozzy Ozborne and dozens more are available. Unfortunatly their UK flagship shop closed end of June 2006 so you'll now have to go to their USA website to see the complete range of clothing.
---
The year 2000 was my introduction to the state of British songwriting. The occasion was one of the sessions to help select songs for the Song For Europe, the media-hyped horror which ends with the great British public voting for someone to be publicly humiliated in the music arena of mainland Europe, namely the Eurovision Song Contest.
This year, I was back again at the offices of the British Academy of Composers & Songwriters for another day of masochism. We, the panel, had the first 100 songs to listen to from the 500 or so submitted to BACAS. (The other route is via the Music Publishers Association but their members submit probably less than 50). Our mission was to select songs to be included in the 20 plus to go forward to the next stage. We weren't able to chose a single one. Each songwriter had paid up to £70 for each entry so they hadn't entered as a joke - and yet they might as well have. Although most lyrics were of the 'lost love' or "get a little closer, yeah, yeah, yeah", variety there are things going on in the dark recesses of songwriters minds, you wouldn't believe.
"My girlfriend's a mushroom, a special kinda mushrooms ... she's a fungi" (chorus "mushroom, mushroom yeah") was memorable, as was, "...57 ways to taste your kisses every day" (chorus "You're the one I love: rich, creamy, yummy, dreamy"). And what about this real peach: "Maybe one night by the heat of my Aga, I'll show what real men can do after lager".
Even when the lyrics haven't seriously lost the plot, they were torpedoed by overlong synth intros, battered by dreadful drum samples, and sunk without trace when they blew it at the middle eight. There were a few catchy (very few) numbers but, with so much else going wrong, the judges had a hard time. (NB if your mother likes it, it doesn't mean anybody else will!)
Good songwriters do enter the Song For Europe but most enter on deadline and are judged at the last session. One of these was our own Tony Moore and he knows how to write a hook which will grab you where it matters most. He came second in the final four, voted on by BBC viewers. So it fell to 16-year old schoolgirl Lindsay Dracass to take No Dream Impossible by Russ Ballard and Chris Winter to Copenhagen. Thankfully, she DID manage to hit that final high note but it was not nearly enough. United Kingdom just avoided relegation for next year's Eurovision Song Contest which will be hosted by winners, Estonia.
I'll probably be back judging next year too. It's got nothing to do with the affiliations and politics of Europe, the glitzy glory of a British win (we'll show Johnny foreigner what's what!), or that whole sorry spectacle which compels us to crack open the vino and shout 'nil point' once a year - it's because, and this is why we keep doing it, one day we'll hear that really great song and we'll have heard it first!
---
Though it will turn just six years old in 2001, Nashville-based Compass Records has already emerged as one of the most respected independent labels in the music business. Recently identified as the subject of a case study in entrepreneurship for Harvard Business School, Compass has pursued an ambitious path of growth and met every goal, including the most important one: providing a thriving haven of creativity for artists and a reliable beacon of quality for music fans.
Compass, now releasing about 20 albums per year, has garnered appreciative press in the New York Times, Entertainment Weekly, Pulse!, People Magazine, Jazz Times, Dirty Linen, the Los Angeles Times, Billboard, and other major music publications. Senior Nashville music critic Robert K. Oermann has opined that "the entire roster is brilliant," while the Wall Street Journal said, "Compass has established a distinctive sound and aesthetic in a town overflowing with talent and product."
Through more than 90 releases in folk, jazz, new acoustic and world music, Compass founders Garry West and Alison Brown have nurtured the label with attention to detail and a passion for a wide variety of music. Professional musicians themselves, West and Brown bring to Compass a unique mix of business know-how and sensitivity to the needs of recording artists. Brown, for example, has a deep finance background that includes a BA from Harvard University, an MBA from UCLA and several years in investment banking. This, combined with a commitment to excellence in recording and design, is helping to preserve and develop roots musical genres often overlooked by the mainstream entertainment culture.
Brown is a banjo player who first came to national attention as part of Alison Krauss & Union Station between 1989 and 1991. As a soloist and composer, she has broken new ground on her instrument, releasing four solo albums on Vanguard and two on Compass Records, while earning 3 Grammy nominations and a Grammy award in the process. West, who plays bass in Brown's quartet, formerly recorded and toured with country singer Patty Loveless and blues/soul legend Delbert McClinton.
The seed for Compass was planted when Brown and West were touring overseas with Michelle Shocked. They discovered an Australian music and video company called Natural Symphonies and established a label imprint to release their products in North America. That company, Small World Music, established the foundation for Compass, a label that is artist-run at every level. Not only do Brown and West guide Compass' musical vision, they manage the business, from the books to the marketing, with a sensitivity to the needs of touring artists cultivated through their own performing careers. While many other artist-run labels are born to market one artist's own music, Compass was chiefly conceived, says Brown, as "an outlet for other people's music, music that needs to be out there and available for people to hear."
The first Compass release, Kate Campbell's Songs from the Levee was an early indicator of the care the label would bring in signing and producing singer-songwriters. Campbell's literary approach has earned her reams of critical acclaim, and she has since released three more records on Compass, where she has been joined by a diverse and dedicated roster of artists that includes Irish legend Paul Brady, folk poet Pierce Pettis, modern bluegrasser Judith Edelman and roots rockers Bill Mallonee and Vigilantes of Love.
Another Compass vocalist and writer who has received international praise is Kate Rusby, one of Great Britain's leading traditional singers. Compass first released the U.S. debut of Rusby's sublime Hourglass, a collection of traditionally-oriented originals and fresh interpretations of antique English ballads recorded in a timeless and passionate acoustic setting. Rusby followed up with another solo album, two records with her band The Poozies, and a duet recording with friend and Equations bandmember Kathryn Roberts.
Compass has also carved out a significant place in the market for jazz and world music. Victor Wooten, a Nashvillian who has been named the world's greatest electric bass player by numerous magazine polls, has released three CDs on Compass and garnered a Grammy nomination. Compass' jazz roster also includes the extraordinary New Orleans quintet Astral Project and Bela Fleck and the Flecktones sax man Jeff Coffin. From the rest of the globe, Compass has released sublime recordings from Irish accordionist extraordinare Sharon Shannon, English folk rock legends Fairport Convention, ex-Pretenders guitarist Robbie McIntosh and the Czech bluegrass band Druha Trava.
In an environment where major record labels are becoming unrecognizable servants of the larger entertainment industry, the success of small, music-oriented record labels becomes more important than ever. Compass Records has put Nashville's independent music scene on the map, proving that it's possible to take advantage of the Music City infrastructure and talent pool, without necessarily playing by the old Nashville rules.
Contact Compass Records at:
117 30th Avenue South, Nashville, TN 37212
Voice: 615-320-7672 Fax: 615-320-7378
info@compassrecords.com (e-mail).
---
---