The Beatles Remastered
---
DEL DAY OF ARK PR & Songs from the Ark Radio Show
SONGS FROM THE ARK - DEL DAY'S BEST OF 2010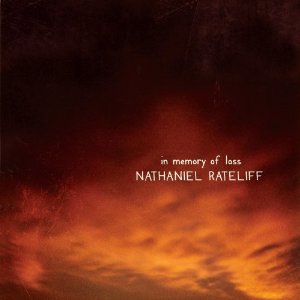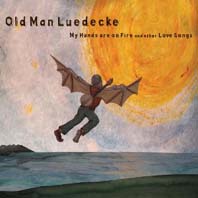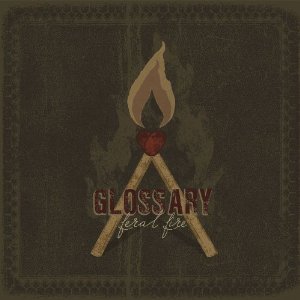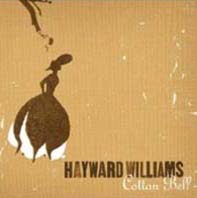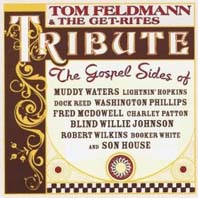 My 'Best of 2010' 1. Nathaniel Rateliff - In Memory Of Loss
Out of Denver, Colorado, Rateliff is a major talent. A songwriter of immense depth and clarity, his soulful yet direct approach to these songs leaves them resonating around your head for days. Strangely records this good usually signal a summit has been reached but in Rateliff's case I am sure we are barely over the foothills.
2. Old Man Luedecke - My Hands Are On Fire
If ever there was an artist who should be played loud from every window in every house in every land, OML is that man. Imagine John Prine with a banjo (copywrite Shaun @ Gilded Palace!) and you have a good handle on what this Nova Scotian is all about. An album that makes me smile every time I hear it.
3. Glossary - Feral Fire
For my money the best band in the States right now this Murfreesboro outfit have somehow managed to merge the hustle-bustle power of Thin Lizzy with that 70'c country sensitivity of The Burritos. Come the stroke of New Year I will be blasting 'Save Your Money For The Weekend', at dangerous volume. Neighbours, you have been warned.
4. Hayward Williams - Cotton Bell
Subtle, reflective, haunting, and emotive, Williams has crafted a gem of an album that has been a constant companion this year. The endless space and tranquility of the Midwest is an unmistaken inspiration for Williams, whose 'less-is-more' approach leaves a warm glow on the senses.
5. Tom Feldman & The Get Rites - Tribute
As a vehicle for spreading the gospel, Feldman and his band have been releasing county gospel records since 2005. Tribute marks a milestone in that we are given a peek into the music that has inspired him all these years. An incredible feast of cliché-free slide guitar driven gems for the songbook's of the blues greats. A truly honest album from a truly honest artist.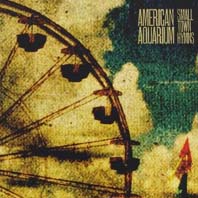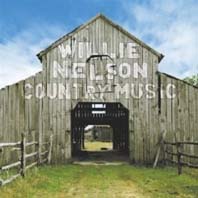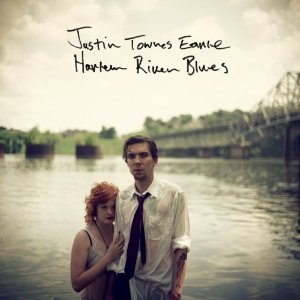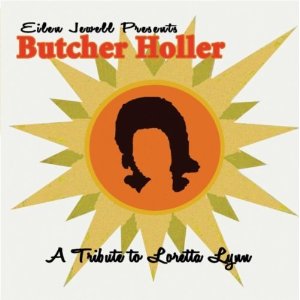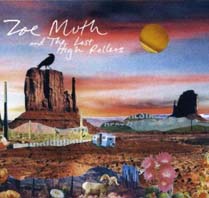 6. American Aquarium - Small Town Hymns
Headed by BJ Barham, a songwriter whose whiskey drenched southern drawl turns heads and hearts, this brash young country band are pushing all the right buttons here at Ark PR towers. Small Town Hymns beats to the rhythm of broken hearts and broken dreams, of wanton hope and refilled glasses. Love it!!
7. Willie Nelson - Country Music
Ole' Willie takes time out from endless touring and Crazy arena sing-along to return to the country mothership and record a 'true' country record once again. And it sounds like he has enjoyed himself too. Wonderful renditions of 'Satan Your Kingdom Must Come Down' and 'Man With The Blues' on an album that sounds like it was made in a barn in 1964.
8. Justin Townes Earle - Harlem River Blues
A grower of an album that on first listen disappointed has since become resident in the CD player. I'm still unconvinced on Earle the honky tonker but as an articulated, focused purveyor of songs there is no disguising the fact that he has certainly inherited his father's aptitude and talent not to mention his need for an occasional walk on the darkside. Menacing but mesmerizing.
9. Butcher Holler - Butcher Holler
Eilen Jewell has quietly been building herself a little niche and fanbase both here and in the US and in-between albums have put out this storming Loretta Lynn covers album. None of the caustic wit or 'ball breaking' attitude of the great lady has been swept aside and is served up hot and spicy by one of the finest touring bands around.
10. Zoe Muth & The Lost Hi Rollers - Self-titled
Old-school sounding classic country from this Seattle based songwriter who is impossible not to like. An album swathed in pedal steel and twang Muth writes songs that will appeal to all just given the chance, even those who still think 'country' is a dirty word. Get on board now and you will look cool when she explodes next year.
Del Day, Ark PR - & Songs From The Ark - every Friday at 6PM on www.radioreverb.com
SONGS FROM THE ARK - DEL DAY'S BEST OF 2009
1. Somebody Loves You - Austin Lucas
Lucas is a man-mountain in both size and stature with a heart that pounds a rhythm of heartache, hope and honest humanity. Desert Island Disc potential....
2. New York Town - Israel Nash Gripka
An unbridled gem from start to finish Gripka embodies classic era Creedence with the craft and guile of a renegade Ryan Adams
3. Time Stand Still - Chris Smither
There is something about Smither that makes him the ideal fireside companion on a journey through the trials and tribulations of everyday life.
4. Yonkers NY - Chip Taylor
Wonderful memories of growing up in Yonkers with his two brothers as their hopes and dreams are realised (and quashed) that is both a social insight and a loving collection of anecdotes
5. Don't Hurry For Heaven - Devon Sproule
There is an honesty to Sproule's songs that is charming and hugely attractive. A loving paean to life's simplistic joy.
6. Instead The Forest Rose To Sing - Danny Schmidt
Like reading a copy of 'Leaves Of Grass' accompanied by some exquisite guitar playing. A wordy, insightful masterpiece.
7. Josephine - Magnolia Electric C0.
Finally! I get it now. Molina is that lyrical genius and heart-stirring American realist everyone keeps telling me about. Got it.
8. Tall - Josh Small
A lo-fi gem that wears a spectral shroud and takes the meaning of understated to a new level.
9. At The End Of The Bar - Leo Rondeau
The sort of record that should be blaring out of every jukebox in the land. Honky tonkin heaven.
10. Somewhere Beyond The Roses - Kieran Kane
Banjo, baritone sax, and gritty country. Yes, it works. It does. I promise.
Gig of the year:-
Has to be Austin Lucas in Southsea. About 40 people there with jaw's dragging along the floor as before them Lucas, singing on the bar room floor unaccompanied, nailed gem after gem. This guy is very special folks, very special indeed.
And a special mention to Gilded Palace Of Sin, Brighton's finest ever promoters who called it quits after nine years in the business last month. Guys, you will be deeply missed and I am chuffed to have been able to work with you this last year or so.
Songs From The Ark streaming 'live' at 6pm Fridays with repeats 10-noon Saturdays and 4-6 am Sundays
www.radioreverb.com
www.myspace.com/songsfromtheark
---
Steve Morris - Roots & Branches on 101.8 WCR FM / www.wcrfm.com I'm never quite sure why I'm invited to contribute lists like this or indeed why I'm so interested in similar offerings from other writers. Is it because we like to have our tastes rubber stamped by respected peers; are we looking for pointers to great music we've missed or maybe, and most worryingly, looking to trickle scorn on the poor taste of others.

So, whatever brings you to my list, here it is. There's no real order to it and no claim that these were the best of 2009; I didn't hear everything released for one thing (PR companies are in general totally snotty to community radio even if our audiences exceed the specialist press they fawn over), they're simply the records I returned to most often during the year.

JONES Hopeland (MeMe)
That'll be Trevor from Miracle Mile gone solo then. Not quite his other half, Marcus, contributes too but the raw, artisan feel comes straight from Jones mediterranean musings. It's literate, deeply soulful and brave in its successful melding of spoken word and song. Listen to the whole piece in one sitting and tears are a guarantee.

TOM RUSSELL Blood And Candlesmoke (Proper)
There may be the scent of looking back hanging over this records - Russell hit 60 recently - but it's the quality of the writing that lingers longest and drafting in the Calexico guys to add the scuffed, dusty soundscapes gives the great songs the home they deserve.

DAN WHITEHOUSE The Balloon / The Bubble / The Box (all Tiger Dan)
OK, so I'm cheating; this collection is actually three EPs though there are plans to collate them into a double CD as soon as possible. Wolverhampton based Dan may well be one of our best kept secrets; a great songwriter musician, bandleader and producer he's a free spirit dressing his songs in the style that befits rather than being tied to any mode du jour. With songs like Where Is The Love?, Somebody Loves You, I Wanted To Say Something and Needles, Pins And All Sharp Things Dan has essayed my life this past year.

THE UNTHANKS Here's The Tender Coming (Rabble Rouser)
The uniqueness of the sisters harmonies and the fine material were always attractive but the adoption of a broader musical palette to enhance the name change was (pardon the pun) a masterstroke and, amazingly, the live band have eclipsed the promise delivered here.

RED SHOES Ring Around The Land (Cedarwood)
The twenty five year wait; being plucked from the internet by Fairport's Dave Pegg - all good copy but meaningless without the 13 fine songs (with only Swarb's White Dress a cover) performed with such elan it would have remained that. Let me just refer you to Mike Davies' eloquent review in these pages for all the proof you need that this debut is more than worthy of its place at the top table.

THE BEATLES Box Sets - Mono & Stereo (Apple)
Damned if I can find anything new or meaningful to say here. Not only do they sound amazing sonically but the music is again a revelation.

LEVON HELM Electric Dirt (Vanguard)
Simply a great, latter day Band album. That it's Levon solo, well go figure. If it was Robbie had the smarts then Levon had the heart and wouldn't his song Growin' Trade have fitted in just fine on those early Band records?

JUDY DYBLE Talking With Strangers (Fixit)
I came to this late but simply can't stop playing it. It really is quite gorgeous. Very english in delivery and a devil may care mix of folk, jazz and rock clours. Pastoral Prog? There's a line in 'Harpsong' - "I closed my ears for thirty years" that in seven simple words makes dreadfully clear what we listeners have lost in that time. Rejoice that Judy has opened both ears and mouth.

PREFAB SPROUT Let's Change The world With Music (Kitchenware)
A complete anomaly in this list really being a synthetic creation but Paddy McAloon's wit, wisdom, vocals and melodies wash away all such cares.

JIMMY BUFFETT Buffet Hotel (Mailboat)
Largely inspired by a trip to the Festival In The Desert and with the Coral Reef Band bolstered by the playing and writing of Will Kimbrough this is a fine Buffett album that gets better at each visit tho' Buffett's own Beautiful Swimmers - gorgeous melody and fine lyrics evoking Renoir and steel guitars - and the co-written with Bill Flanagan and Mac MacAnally title track that tells the tale of the desert trip stand out, the latter built on a New Orleans first line rhythm with the duelling of Sonny Landreth's Mississippi electric slide and Toumani Diabate's Saharan kora curling around Buffett's vocal.

Roots & Branches on 101.8 WCR FM / www.wcrfm.com every Thursday 10-midnight, repeated Sunday midnight - 2am Monday
www.wcrfm.com
Roots & Branches / The (Brum) Beat
www.roots-and-branches.com
---
Mike Trotman - Empty Room Promotions
I have been struggling to pick my favourites for 2009, from a really excellent number of issues, and I am still not sure if I have got it right. So in no particular order, my top 12 (I could not confine it to just 10) are:
Gurf Morlix - Last Exit To Happyland
Diana Jones - Better Times Will Come
Sam Baker - Cotton
Eilen Jewell - Sea Of Tears
Chuck Prophet - Let Freedom Ring
Bruce Springsteen - Working On A Dream
Mumford & Sons - Sigh No More
Kendal Carson - Alright Dynamite
Tom Russell - Blood & Candlesmoke
Slaid Cleaves - Everything You Love Will Be Taken Away
The Barker Band - Sorry For The Kissing
Willie Nile - Land Of A 1000 Guitars
And still on the reserves bench are Buddy & Julie Miller, Romi Mayes, Deadstring Brothers, Justin Townes Earle, Gretchen Peters, Gretchen again with Tom Russell, The Flatlanders, Roseanne Cash and Guy Clark. Phew, an excellent year of first class releases.
Mike Trotman, Empty Room Promotions
www.empty-rooms.com
---
MIKE DAVIES - Brumbeat and freelance music and film writer
If last year was hard to nail a best of list down to just 10, it's been even more difficult with the level of excellence that's honoured by CD player over the past twelve months. So, having set myself a precedent by moving the goalposts for 2008, I'm going to do it again now. Here then is my Top 10 in artist alphabetical order and a closeasthis list of honourable mentions that you really shouldn't allow yourself to live without.
1. Carrie Hayden - Yuka (own label)
A young singer-songwriter from Bewdley and graduate of LiPA, Hayden marries a tremulous vocal huskiness to honest and deeply personal songs about long distance love and the pangs of growing up. A declaration of her passion for music, Cookery Books is a classic awaiting discovery and I'm dumbfounded that she remains unsigned.
2.Christy & Emily - Superstition (Big Print)
The New York avant folk duo's second album (released on a small British indie) sounds like the McGarrigles fronting Galaxie 500 with Erik Satie and Calexico as special guests. A heady masala of chamber folk, shimmering psychedelia and Morricone desert moods delivered with reverb and siren harmonies.
3. Erin McKeown - Hundreds Of Lions (Righteous Babe)
Her eighth and most musically playful album reveals new delights with every play as she skitters through jazz, folk, vaudeville and pop mining both darkness and light in her lyrics and scoring something of a personal best with the disturbing (Put The Fun Back In) The Funeral
4. The Gaslight Anthem - The '59 Sound (Side One Dummy)
Echoing fellow New Jersey boy Springsteen, the quartet bring a swelling emotional majesty to their midnight confessions of American blue collar lives and dreams and chorus driven songs about young lives snuffed out in a car crash, washing away your sins and heaven in the backseat of your car. They shared a stage with the Boss at Glastonbury. Consider it a passing of the mantle.
5. Lightning Dust - Infinite Light (Jagjaguwar)
Pinioned by Amber Webber's quivering warble, the Vancouver duo could be Canada's answer to Lee and Nancy, but also draw on the influences of 70s New Wave, Mazzy Star narcotics, rockabilly, mountain folk and even Tyrannosaurus Rex to produce an album of reverb kissed beauty.
6. My Darling Clementine - My Darling Clementine (no label)
OK, this is a cheat. The album's not been released, has no label or distributor and the mixes aren't finalised, but this spent several months on my player and still hovers close by for repeated spins. A joint project by Michael Weston King and wife Lou Dalgleish, its self penned songs pay faultless homage to the hurtin' n cheatin' duet albums of George and Tammy, Dolly and Porter. It's overflowing with classics from the Patsy Cline-like The Other Half and the honky tonking Nothing Left To Say to the twangy Mavericks style 100,000 Words and Dalgleish showcase Put Your Hair Back. Easily one of the best old school country albums of this or any year, what on earth is Nashville waiting for!
7. Red Shoes - Ring Around The Land (Cedarwood)
Quite simply the folk rock album of the year. 25 years in coming, Mark and Carolyn Evans join forces with Dave Pegg and friends for a collection of breathtaking songs of love, loss and emotional yearning hung upon his jangling guitar and her spine shivering Dennyesque vocal. A cover of White Dress is the equal of the original while the celebratory title track's rousing hymn to renewal is the first folk anthem of the 21st century.
8. Smoke Fairies - Frozen Heart (own label)
Yes, it's an EP, okay. Live with it. I declared former Chichester school choir girls Jessica Davies and Katherine Blamire the most exciting arrivals on the folk roots world this century and I'm not about to revise that opinion. English goblin folk, plainsong and deep ellum blues mingle together in an intoxicating brew from which I'm anxious to drink deeper when the debut album arrives.
9. Thea Gilmore - Strange Communion (Fullfill)
She was on the list last year with Liejacker and makes it two in a row with this seasonally themed diamond of such self-penned cocktails of cynicism and sentiment as Old December and Drunken Angels plus a brace of covers that included a magical version of Yoko's Listen the Snow Is Falling. This year also saw her live Recorded Delivery album, and that was pretty special too.
10. Yonder - Yonder (Rootsy.nu)
Stockholm's answer to Iron & Wine or Fleet Foxes weave together blues, soul, church and mountain music in gospel-soaked songs of love and faith rich in wistful melancholy and sung in a voice as fragile as icicles and as pure as pine woods
Reserve Team: Amy Speace - The Killer In Me (Wildflower), Bap Kennedy - Howl On (Lonely Street Discs), Boo Hewardine - God Bless The Pretty Things (Navigator), Buddy & Julie Miller- Written In Chalk (New West); Israel Nash Gripka - New York Town (Continental Song City), Jones - Hopeland (MeMe), Mumford & Sons - Sigh No More (Island), Pierce Pettis - That Kind of Love (Compass), Robin James - Saint Jude (Pocket Size), Sam Carter - Keepsakes (Captain).
---
Gaby Green of Green Gab PR
Jon Allen- Dead Man's Suit
Diana Jones- Better Times Will Come
Harry Manx- Bread and Buddha
Alela Diane- To Be Still
Davy Knowles- Coming Up For Air
Bap Kennedy- Howl On
Ruby Turner- I'm Travelling On
Dave Rawlings- A Friend of a Friend
Will Hoge- The Wreckage
Thomas Dybdahl- Thomas Dybdahl
---
Karen Miller - The Miller Tells Her Tale - Americana weekly download show
Here's my 2009 Top 10. The first 4 were head and shoulders above the others, but Buddy and Julie were definitely the outright winners.
Buddy and Julie - Written in Chalk
Eric Brace and Peter Cooper - You Don't Have To Like Them Both
Sam Baker - Cotton
Madison Violet - No Fool For Trying
Richard Shindell - Not Far Now
Slaid Cleaves - Everything You Love Will Be Left Behind
Rosanne Cash - The List
Grant Peeples - Pawnshop
Chuck Prophet - Let Freedom Ring
Greg Trooper - The Williamsburg Affair

www.themillertellshertale.co.uk
---
Tom Rose of Navigator + Reveal Records

Tom Rose of Reveal Records - 15 of the Best from 2009

DUOTONE - Work Harder & One Day You'll Find Her
ANTONY & THE JOHNSONS - The Crying Light
HELIOS - Unleft
EDDI READER - Love Is The Way
THE UNTHANKS - Here's The Tender Coming
SPIRO - Lightbox
MARK EITZEL - KLAMATH
THE DUKE & THE KING - Nothing Gold Can Stay
MADNESS - The Liberty of Norton Folgate
FELICE BROTHERS - Yonder Is The Clock
WILCO - (wilco) the album
AA BONDY - When The Devil's Loose
ALASDAIR ROBERTS - Spoils
BILL CALLAHAN - Sometimes I wish I were an Eagle
PREFAB SPROUT - Let's Change The World With Music

in 2009 Reveal / Navigator Labels released..

A Camp - Colonia
Lau - Arc Light
Jon Boden - Songs From The Floodplain
John McCusker's - Under One Sky
Chris Wood -Albion / Anthology
Boo Hewerdine - God Bless The Pretty Things
Rachael McShane - No Mans Fool
Mawkin:Causley - The Awkward Recruit
Martin Green Machine - First Sighting
Mascott - Art Project
Alyth - People Like Me
Aidan O'Rourke - An Tobar Available from


www.reveal-records.com
www.navigator-store.com
---
Neil Pearson of Fish Records Jeffrey Foucault - Shoot the Moon Right Between the Eyes
Jon Boden - Songs from the Floodplain
Catherine MacLellan - Water in the Ground (2CD)
Jackie Oates - Hyperboreans
Slaid Cleaves - Everything You Love Will Be Taken Away
Richard Shindell - Not Far Now
Gretchen Peters & Tom Russell - One to the Heart, One to the..
Caroline Herring - Golden Apples of the Sun
Amelia Curran - War Brides
Show of Hands - Arrogance Ignorance & Greed
---
Bob Paterson of booking agency BPA-Live 10. Katy Lied - Echo Games
9. Po'Girl - Deer In The Night
8. Gretchen Peters with Tom Russell - One To The Heart, One To The Head
7. Brian Eno & David Byrne - Everything That Happens Will Happen Today
6. Green Day - 21st Century Breakdown
5. The Penny Black Remedy - No One's Fault But Your Own
4. Alex Highton - The Woodditton Wives Club
3. Booker T - Potato Hole
2. Tom Russell - Blood and Candle Smoke
1. Thea Gilmore - Strange Communion

Musically it was a great year, but there again thankfully I have never known a year that hasn't been good musically and a year where great music has been made. In fact this year there were so many other contenders to the Top 10 that do deserve a mention; new albums by DADDY (Will Kimbrough and Tommy Womack), U2, Alana Levandoski, Show of Hands, Kirsty McGee, Madison Violet, Kendel Carson, Greg Trooper and Deadstring Brothers to mention but a few.
---
Barry Everitt - House of Mercy Radio Record of the year 2009 The full top 60 will be published next week on www.houseofmercy.net
We had over 3,000 listeners give us their top records and this is the top ten

No 1) Last Exit To Happyland - Gurf Morlix
No 2) Blood & Candle Smoke - Tom Russell
No 3) Cotton - Sam Baker
No 4) Written In Chalk - Buddy & Julie Miller
No 5) Red River Flower - Brigitte DeMeyer
No 6) Electric Dirt - Levon Helm
No 7) Dusty Road To Beluah Land - Drew Nelson
No 8) Hillbilly Goddess - Alicia Nugent
No 9) A Friend Of A Friend - Dave Rawlings Machine
No 10) Bread & Buddha - Harry Manx

HOUSE of MERCY RADIO - Radio Without Borders
every day of the week, for the schedule go to

www.houseofmercy.net
www.totalrock.com London
www.taintradio.org North Carolina USA
---
David Kidman - freelance music writer
impossible to rank, so not listed in any pecking-order as such, just alphabetically!
Jon Boden - Songs From The Floodplain (Navigator)
Tim Eriksen - Northern Roots Live In Na-me(šT( (Indies Scope)
Rebsie Fairholm - Seven Star Green (Sonic Spongecake)
Sara Grey - Sandy Boys (Fellside)
Ray Hearne - The Wrong Sunshine (No Masters Co-operative)
Caroline Herring - Golden Apples Of The Sun (Signature Sounds)
Jackie Oates - Hyperboreans (One Little Indian)
The Unthanks - Here's The Tender Coming (EMI)
Chris Wood - Handmade Life (RUF)
Various Artists - Three Score And Ten (Topic)
Plus these Honourable mentions (runners-up, I guess you might call them):
Katriona Gilmore & Jamie Roberts - Shadows And Half-Light (Own Label)
Thea Gilmore - Strange Communion (Fullfill)
GU4 - Lean On One Another (Own Label)
Liz Law & Terry Conway - Of Riots And Rabbits (Stonehouse)
George Papavgeris - Looking Both Ways (WildGoose)
Alasdair Roberts - Spoils (Drag City)
Show Of Hands - Arrogance, Ignorance And Greed (Hands On Music)
And, aside from the Topic set, there have been some other inspirational reissues/compilations too:
Dr. Strangely Strange - Kip Of The Serenes (Hux)
Incredible String Band - Tricks Of The Senses (Hux)
Robb Johnson - Margaret Thatcher: My Part In Her Downfall (Irregular)
- and of course the Original Transatlantic Sessions (DVD and 3 CDs).
---
Gail Comfort - The Comfort Zone, CMR Nashville Here they are, my favourites for 2009. What a tough job this was. I'm sure I've missed some, but what can you do.
Anyway, these are the ones that kept jumping on my cd player - in good times and in bad.

In alphabetical order:

GIRLS:
Rosanne Cash - The List (Manhattan)
Tish Hinojosa - Our Little Planet (Continental Song City)
Alana Levandoski - Lions & Werewolves (Blue Lily)
Patty Loveless - Mountain Soul II (Saguaro Road)
Romi Mayes - Achin in Yer Bones (Me and My Records)
Amanda Shires - West Cross Timbers (WeldingRod)

BOYS:
Sam Baker - Cotton (Music Road Records)
Ridley Bent - Buckles & Boots (Open Road)
Paul Burch - Still Your Man (Ramseur)
Justin Townes Earle - Midnight at the Movies (Bloodshot)
Boo Hewerdine - God Bless the Pretty Things (Navigator)
Ray Wylie Hubbard - Snake Farm (Bordello)
Kieran Kane - Somewhere Beyond the Roses (Dead Reckoning)
Gurf Morlix - Last Exit to Happyland (Rootball)
Danny Schmidt - Instead the Forest Rose to Sing (Red House)
Rick Shea - Shelter Valley Blues (Tres Pescadores)
Owen Temple - Dollars and Dimes (El Paisano)

DUOS:
Buddy and Julie Miller – Written in Chalk (New West)
The Pines - Tremolo (Red House)

BANDS:
Dave Alvin and the Guilty Women - Dave Alvin and the Guilty Women (Yep Roc)
The Avett Brothers - I and Love and You (Sony)
The Barker Band - Sorry for the Kissing (BB Records)
The Black Crows - Before the Frost (Red)
Lee Harvey Osmond - A Quiet Evil (Latent)
Son Volt - American Central Dust (Rounder/Decca)

DEBUT:
Patrick Brealey (without the Knives) - Mercury in Songbirds (Boompa)
Sara Watkins (without Nickle Creek) - Sara Watkins (Nonesuch)

COMPILATIONS:
Greg Brown - Dream City, Essential Recordings 1997 - 2006 (Red House)
Lynn Miles - Black Flowers, Vol. 1 & 2 (True North)
Various Artists - Man of Somebody's Dreams, A Tribute to Chris Gaffney (Yep Roc)
---
John Graveling - JEG Artist Management - 2009 top 10 plus best of the decade

Here's my Top 10 for 2009 for Net Rhythms.

1. Chuck Prophet – Let Freedom Ring
2. Son Volt – American Central Dust
3. Patty Loveless – Mountain Soul II
4. Buddy & Julie Miller – Written In Chalk
5. Richmond Fontaine – We Used To Think The Freeway Sounded Like A River
6. Madison Violet – No Fool For Trying
7. Slaid Cleaves – Everything You Love Will Be Taken Away
8. Great Lake Swimmers – Lost Channels
9. Todd Thibaud – Broken
10. Levon Helm – Electric Dirt

In no particular order here are the 53 albums that were very special to me during the last decade:

One Endless Night - Jimmie Dale Gilmore
Broke Down – Slaid Cleaves
Transcendental Blues – Steve Earle
Red Dirt Girl – Emmylou Harris
Crossing Muddy Waters – John Hiatt
The Houston Kid – Rodney Crowell
Scuffletown – Eric Taylor
Are You Ready For the Big Show – Radney Foster
Mountain Soul – Patty Loveless
Tiger Tom Dixon's Blues – Rod Picott
1,000 Kisses – Patty Griffin
Lost & Found – Eliza Gilkyson
Somewhere South of Wonder – Jeff Finlin
Out In California – Dave Alvin & the Guilty Men
Home – The Dixie Chicks
Midnight & Lonesome – Buddy Miller
Freedom's Child – Billy Joe Shaver
World Without Tears – Lucinda Williams
Tombstone Boys, Graveyard Girls – Tom Ovans
Eastmoutainsouth – Eastmountainsouth
Washington D.C. – Tommy Womack Band
My Baby Don't Tolerate – Lyle Lovett
Fate's Right Hand – Rodney Crowell
To A Friend – Tandy
Post To Wire – Richmond Fontaine
Between Here & Gone – Mary Chapin Carpenter
Universal House of Prayer – Buddy Miller
Dogwood Winter – A J Roach
Bittertown – Lori McKenna
Fair & Square – John Prine
Blame The Vain – Dwight Yoakam
Cold Roses – Ryan Adams & the Cardinals
Childish Things – James McMurtry
Walking Among The Living – Jon Randall
Paradise Hotel – Eliza Gilkyson
Souls Chapel – Marty Stuart & His Fabulous Superlatives
One More Time – Joy Lynn White
At The Woman's Club – Daddy
Ghost Repeater – Jeffrey Foucault
Americanitis – Will Kimbrough
Firecracker – The Wailin' Jennys
These Days – Vince Gill
Raising Sand – Alison Krauss/Robert Plant
The Calling – Mary Chapin Carpenter
Brighter Than Creations Dark – The Drive-By Truckers
Just Us Kids – James McMurtry
From The Reach – Sonny Landreth
Man Descending – Justin Rutledge
Fleet Foxes – Fleet Foxes
Rattlin' Bones – Kasey Chambers/Shane Nicholson
Let Freedom Ring – Chuck Prophet
American Central Dust – Son Volt
Mountain Soul II – Patty Loveless

www.facebook.com/people/John-Graveling/669276824
---
Peter Holmstedt - Hemifrån: an independent A&R, promotion and marketing company, based in the heart of Sweden

Best of 2009....
1. Citizen K : Meet Citizen K (Paraply Records)
2. Harper Simon : Harper Simon (Tulsi Records)
3. Jill Sobule : California Years (Pinko Records)
4. Moonalice : Moonalice (A Minor Label)
5. Dave Rawlings Machine : A Friend Of A Friend (Acony Records)
6. Clarence Bucaro : New Orleans (Hyena Records)
7. Amy Allison : Sheffield Streets (Urban Myth Recording Collective)
8. Zachary Richard : Last Kiss (Artist Garage)
9. Bob Cheevers : Tall Texas Tales (Inbred Records)
10. Keith Miles : Beyond The Headlights (House Of Trout Records)
11. Maplewood : Yeti Boombox (Tapete Records)
12. Amy Speace : The Killer In Me (Wildflower Records)
13. Dawes : North Hills (ATO Records)
14. Sugarcane Jane : Sugarcane Jane (Admiral Bean)
15. Monsters Of Folk : Monsters Of Folk (Rough Trade)
HONORARY MENTION :
"Amchitka - The 1970 Concert That Launched Greenpeace"
Hemifrån
Spadvägen 8
SE-513 50 Sparsör
Sweden
peter.holmstedt@telia.com
www.hemifran.com
---
Sam Inglis - Features Editor Sound on Sound and singer-songwriter (The Morning People)
Best of 2009? OK, here goes.
If not a vintage year, 2009 was certainly a lot better than its predecessor. There was a new Luke Haines album, which is never a bad thing. There was a new Elvis Perkins album, which perhaps wasn't as amazing as the first one, but did contain the best Donovan misquote ever in 'Yellow is the colour of my true love's crossbow'. There were several great electronica albums, including Jon Hopkins' Insides, Dan Deacon's Bromst and Vowels' The Pattern Prism. And best of all, in my book, was Cass McCombs' magnificent Catacombs: an album that seemed impossibly slight on first listen but slowly revealed itself as one of the great singer-songwriter records. Oh, and look out for Field Music's brilliant new album Field Music (Measure), which is due out early in 2010.
www.myspace.com/themorningpeople
---
Trevor Hards - Music lover and Luton Town fan - 2009 top 10 plus best of the decade
1. Not Far Now– Richard Shindell
I thought it was impossible to surpass his 2000 album Somewhere Near Paterson but he came up trumps with this. Funded by advance donations from fans, it was as if he was trying to repay their trust by making the best album of his career and everything from the digipak package to the music is first class. A Juggler Out In Traffic is as moving as music gets, Gethsemani Goodbye, State Of The Union, One Man's Arkansas and the Dave Carter cover The Mountain are all personal faves but theres not a weak track from start to finish.
2. Treasury Library Canada- Woodpigeon
One of my two great Canadian discoveries this year. Mark Hamiltons collective hail from Calgary and this is their second album of baroque folk pop. Vocally close to the hushed tones of Elliot Smith or Sufjan Stevens, Hamilton has an amazing ear for melody and harmony.
3. One Fast Move Or I'm Gone- Jay Farrar & Benjamin Gibbard
Farrar can do wrong in my book and has excelled himself with two top notch records this year writing the music for most of this and using Jack Kerouac's Big Sur prose to inform the lyrics. Bringing Death For Cutie singer/ songwriter Ben Gibbard into the fold was a master stroke in my view which brought some welcome colour to the vocals.
4. Josephine- Magnolia Electric Co
This is Jason Molina shedding his Neil Young skin and drawing on a few other influences. I loved it and thought it was up there with the classic first MEC album.
5. American Central Dust- Son Volt
Jay Farrar returns to his country rock roots after a couple of more 'progressive' albums. As The Search was my album of the year a couple of years back, I should be disappointed but Jay can do what he likes. When the history books are written, somebody will inform us that Jay Farrar in the noughties was the nearest thing we had to Neil Young in the 70s. God like genius anybody ?
6. Winter Hours - The Deep Dark Woods
My other great Canadian discovery, this time from Saskatoon. Liked the much missed Minneapolis band Bellwether, you can actually hear that they live in extreme cold for a large part of the year. Beautiful melancholy roots rock, their singer/writer Ryan Boldt has one of those totally believable sad voices that sucks you into the songs.
7. Year In The Kingdom- J.Tillman
You have to be in the right mood to listen to JT, but I find his slow- paced lyrically spiritual roots stuff strangely uplifting. Josh put out two albums this year, equally as good. I'm going for this one purely because it contains Though I Have Wronged You which was amazing live with his band.
8. Veckatimest- Grizzly Bear
Two Weeks is so damn catchy that initial impressions were that the other eleven songs lacked melody. Not true, it just just took a lot of plays over many months for the clever, intricate arrangements and subtle melodies to sink in. The Beach Boys circa Surfs Up meets Radiohead is a fair description.
9. Around The Well- Iron & Wine
This is like a best of compilation covering Iron & Wines whole career from the lo-fi acoustic swamp folk at the beginning to the more elaborate recent stuff and yet none of these songs has been on an official album. An amazing double compilation, there's gold in these grooves.
10. Lost Channels- Great Lake Swimmers
The third Canadian outfit in my ten, I've liked Great Lake Swimmers from the outset but Tony Dekker added another dimension with the inclusion of the Byrdsian Palmistry and She Comes To Me In Dreams. His/ their most varied and interesting album yet.
Gigs Of the year:
Chuck Prophet & The Mission Express- Bedford
Woodpigeon/ The Miserable Rich- ICA, London
J. Tillman and band- Bush Hall London
Iron & Wine- Marymoor Park, Seattle
Peter Bruntnell band- Bedford
and ALBUMS OF THE DECADE
1. 1. Touched- Ken Stringfellow
2. 2. Welcome Convalescence- South San Gabriel
3. 3. The Rising- Bruce Springsteen
4. 4. Jerusalem- Steve Earle
5. 5. Illinois- Sufjan Stevens
6. 6. Ghosts Of The Great Highway- Sun Kil Moon
7. 7. The Search- Son Volt
8. 8. Operation Motorcide- Centro-matic
9. 9. Transatlanticism- Death Cab for Cutie
10. 10. Yours Mine & Ours- Pernice Bros
11. 11. Somewhere Near Patterson- Richard Shindell
12. 12. Fort Recovery- Centro- matic
13. 13. Dents & Shells- Richard Buckner
14. 14. Songs In a Northern Key- Anders Parker
15. 15. Post To Wire- Richmond Fontaine
16. 16. Meadowlands- The Wrens
17. 17. Seven Swans- Sufjan Stevens
18. 18. Black Cadillac- Rosanne Cash
19. 19. A Man Under The Influence- Alejandro Escovedo
20. 20. Cold Roses- Ryan Adams & The Cardinals
21. 21. Plans- Death Cab For Cutie
22. 22. The Carlton Chronicles- South San Gabriel
23. 23. Sunday Shoes- Nels Andrews
24. 24. What Is Love For- Justin Currie
25. 25. Josephine- Magnolia Electric Co
26. 26. Love You Just The Same- Centro- matic
27. 27. In The Reins- Iron & Wine / Calexico
28. 28. Houston Kid- Rodney Crowell
29. 29. Magnolia Electric Co- Songs Ohia
30. 30. Land Of Milk & Honey- Eliza Gilkyson
---
John Davy - off the National Grid and windmill-powered, Scoraig, Scotland - Best of the Decade
Here's a best of the decade list; I'd like to have put both of Drew Nelson's albums in, partly because nobody seems to have picked up on him much and I reckon he's quite special. In no particular order. All of these I love everytime I hear them and some of them are definitely comfort music for me by now
AJ Roach: Revelation
Nels Andrews: Sunday Shoes
Bruce Springsteen: Magic
Drew Nelson: Dusty Road to Beulah Land
Joe West: Human Cannonball
Wilco: Wilco(the album)
Thamusement: Silver Seed
Paul Burch & the WPA Ballclub: Blue Notes
Loomer: Songs of the Wild West Island
Willard Grant Conspiracy: Let it Roll
John's Biscuits & Gravy page for more music and reviews
---
Bob Paterson of booking agency BPA-Live - Best of the Decade
Surprisingly easier than expected. I guess you focus on those albums you immediately reach to when you need some cheering up or some inspiration. You know which those albums are, and in my case - in descending order:
10. Chuck Prophet - No Other Love
9. Coldplay - Viva La Vida or Death and All His Friends
8. Tom Russell - Hotwalker
7. Thea Gilmore - Harpo's Ghost
6. Robert Plant & Alison Krauss - Raising Sand
5. Amy MacDonald - This Is The Life
4. REM - Around The Sun
3. Molly Thomas - Shoot The Sky
2. Moby - Hotel
1. Winter - Ten Songs
---
NAVIGATOR + REVEAL RECORDS ARTISTS - Best of the Decade
including label owner TOM ROSE's top 100 of the decade HEIDI TALBOT
Camera Obscura - Lets Get out of this Country
Sinead O' Connor - Sean-Nos Nua
Sharon Shannon - The Diamond Mountain Sessions
Gillian Welsh - Hell among the Yearlings
Iarla O'Lionaird - Invisible Fields
Stephen Fretwell - Magpie
Abigail Washburn - Song of the Traveling Daughter
Tim O'Brien - Chameleon
Mary Black - Twenty Five Years Twenty Five Songs
Eddi Reader - Peacetime

www.myspace.com/heiditalbotmusic
---
ALYTH
down the road - van morrison
as if to nothing - Craig Armstrong
want one - Rufus Wainwright
what is love for? - Justin Currie
sirius - Aidan O'Rourke
grit - martyn bennett
may we never have to say goodbye - Shaun Davey
may monday - Karen Tweed & Timo Alakotila
begin to hope - Regina Spektor
final straw - Snow Patrol
---
CHRIS WOOD
1 Tim Dalling - Blossom
2 Tom Waits - Alice
3 Tom Waits - Blood Money
4 Louden Wainwright - Last Man on Earth
5 Johnny Atkinson - O'Neil and I
6 Thomas Feiner and Anywhen - The Opiates Revised
7 Eliza Gylkison - Paradise Hotel
8 Hem - Rabbit Songs
9 Ceri Rhys Mathews - Yscolan
10 Duotone - Work Harder and One Day You'll Find Her

[Ed: You can pre-order the Chris's latest album, Handmade Life, from this website (shipping on 7th Dec)
or buy your copy from the Handmade Life concerts which begann on 20th November. Retail release scheduled for 1st March 2010.)
---
CHRIS WILLIAMS (of Monkey With A Pen)
1. JOAN AS POLICE WOMAN - REAL LIFE
2. THE AVALANCHES - SINCE I LEFT YOU
3. FLEET FOXES - FLEET FOXES
4. PRIMAL SCREAM - EXTERMINATOR
5. LCD SOUNDSYSTEM - SOUND OF SILVER
6. ARCADE FIRE - FUNERAL
7.GODSPEED YOU! BLACK EMPEROR - LIFT YOUR 8.SKINNY FISTS
9.THE STROKES - IS THIS IT?
10. NICK CAVE - ABATTOIR BLUES/THE LYRE OF ORPHEUS
---
JON BODEN (BELLOWHEAD / SPIERS & BODEN / SOLO ARTIST) Kate Bush - Aerial
Tom Waits - Blood Money
Ed Harcourt - The Beautiful Lie
Jim Moray - Sweet England
Mary Hampton - My Mothers Children
Eliza Carthy - Anglicana
Tom Waits - Orphans
The Long Blondes - Someone to drive you home
Eliza Carthy - Dreams of Breathing Underwater
Martin Simpson - True Stories
---
INGE THOMSON ( from Karine Polwart Band / Solo Artist)
Hanne Hukkelberg- Little Things
Laura Veirs- Carbon Glacier
Tin Hat Trio- Rodeo Eroded
Goldfrapp- Felt Mountain
May Monday- Karen Tweed & Timo Alakotilla
Amestoy Trio- Le Fil
Regina Spektor- Begin to Hope
Filippo Gambetta- Pria Goaea
Lamb- Between Darkness & Wonder

Inge's new album "Shipwrecks & Static" is available on Navigator Records
---
DAVE DERBY (GRAMERCY ARMS / SOLO ARTIST)
1. the strokes - is this it
2. arcade fire - funeral
3. go betweens - friends of rachel worth
4. wilco – ghost is born
5. pernice brothers - the world won't end
6. joan as police woman - real life
7. ryan adams - heartbreaker
8. lloyd cole - anti-depressant
9. felice brothers - the felice brothers
10.lcd soundsystem - sound of silver
---
DEAN OWENS (Solo artist / Felsons)
Wilco - Yankee Hotel Foxtrot
Calexico - Feast Of Wire
Sun Kil Moon - Ghosts Of The Great Highway
Josh Rouse - Nashville
Grant Lee Phillips - Virginia Creeper
Richmond Fontaine - Post To Wire
Mark Olson - My Own Jo Ellen
Bruce Springsteen - ...The Rising
Ron Sexsmith - Cobblestone Runway
Johnny Cash - American IV - The Man Comes Around
---
RACHAEL McSHANE (Bellowhead / Solo Artist)
Aidan O'Rourke - Sirius (2005)
Alison Krauss & Union Station - Lonely Runs Both Ways (2004)
Aqualung - Aqualung (2002)
Catherine Feeney - Hurricane Glass (2006)
Chris Thile - Not All Who Wander Are Lost (2001)
Chris Wood - The Lark Descending (2005)
Cinematic Orchestra - Ma Fleur (2007)
Imogen Heap - Speak For Yourself (2005)
Sigur Ros - Takk (2005)
Tim O'Brien & Darrell Scott - Real Time (2000)

www.myspace.com/rachaelmcshane
---
JOAN WASSER (JOAN AS POLICE WOMAN)
outkast- stankonia
cass mccombs- A
midlake- the tales of van occupanther
the knife- silent shout
rufus wainwright -want one and two
antony and the johnsons- i am a bird now
mariah carey- the emancipation of mimi
amy winehouse back to black
hot chip- made in the dark
dan auerbach- keep it hid

www.myspace.com/joanaspolicewoman
---
DAVE DELLARE (MAWKIN:CAUSLEY) Girls Aloud - Chemistry
Lamb - What Sound
Tom Waits - Alice
Jeff Beck - Live at Ronnie Scotts
Radiohead - Kid A
Red Hot Chili Peppers - Californication
Moldy Peaches - Moldy Peaches
Faithless - No Roots
Ali Farka Toure - Savane
Prodigy - Invaders Must Die
---
and finally TOM ROSE OF NAVIGATOR + REVEAL RECORDS 100 of the best albums of The Decade .. Posted Sober - Michael Marra
Real Life - Joan As Police Woman
Blue Notes - Paul Burch
Want 1&2 - Rufus Wainwright
Rabbit Themes - Hem
Is That A Riot? - Youngblood Brass Band
Listening To The River - Chris Wood
Chavez Ravine - Ry Cooder
Kid A - Radiohead
Nixon - Lambchop
Twilight As Played By - The Twilight Singers
A Strangely Isolated Place - Ulrich Schnauss
Aerial - Kate Bush
Come Away With Me - Norah Jones
Alice - Tom Waits
Long Gone Before Daylight - The Cardigans
Is This It - Strokes
Trespasser - Chris Wood
You Are The Quarry - Morrissey
The Old Kitbag - Richard Thompson
Christmas - Low
Black Water - Kris Drever
Deloused In The Comatorium - Mars Volta
Tales of Van Occupanther - Midlake
() - Sigur Ros
Everyday - Cinematic Orchestra
Heartbreaker - Ryan Adams
Arc Light - Lau
The Lark Descending - Chris Wood
Rated R - Queens Of The Stone Age
Smile - Brian Wilson
Ease Down The Road - Bonnie Prince Billy
Lightweights & Gentlemen - Lau
Country Got Soul - Various Artists
Get Lifted - John Legend
May Be Some Time - Jon Redfern
Original Pirate Material - The Streets
Songs From The Floodplain - Jon Boden
Abattoir Blues / The Lyre of Orpheus - Nick Cave & Bad Seeds
One Moment More - Mindy Smith
American Recordings 3 - Johnny Cash
Tasty - Kelis
Hell Among The Yearlings - Gillian Welch
Coles Corner - Richard Hawley
Lift your skinny Fists - Godspeed You Black Emperor!
Carbon Glacier - Laura Veirs
Under Cold Blue Stars - Josh Rouse
Where shall you take me - Damien Jurado
Favourite Record - Asylum Street Spankers
Kicking Television - Wilco

Jim O'Rourke - Insignificance
Beth Gibbons - Out Of Season
Manitoba / Caribou- Up In Flames
Low - Things We Lost In The Fire
And You Will Know Us By The Trail Of The Dead - Source Tags & Codes
Avalanches - Since I left You
Lucinda Williams - Essence
Bellowhead - Burlesque
Nada Surf - Let Go
Simone White - I Am The Man
Devon Sproule - Upstate Songs
Mum - Finally We Are No One
Youssu N'Dour - Egypt
Explosions In The Sky - The Earth Is Not A Cold Place
Fountains Of Wayne - Welcome Interstate Managers
Ali Farka Toure - Savane
Gillian Welch - Time (The Revelator)
James Hunter - People Gonna Talk
Yo La Tengo - And Then Nothing
Jenny Lewis - Rabbit Fur Coat
Mark Lannegan - Bubblegum
Joanna Newsom - Ys
Rachel Unthank & The Winterset - The Bairns
Malcolm Middleton - Into The Woods
PJ Harvey - Stories From The City
Richmond Fontaine - Post To Wire
65Daysofstatic - The Fall Of Math
A Silver Mount Zion - Born Into Trouble Sparks Fly Upwards
Magnolia Electric Co. - Faiding Trails
Camille - Le FIl
Helios - Eingya
Natalie Merchant - The House Carpenter's Daughter
Bjork - Vespertine
Wilco - Yankee Hotel Foxtrot
Karine Polwart - Fairest Fleur
Beck - Sea Change
Bruce Springsteen - The Rising
Wilco - Ghost Is Born
Sigur Ros - Agaetis Byrjun
Antony & The Johnsons - I Am A Bird Girl
Boredoms - Vision Creation Newsun
Sparklehorse - It's A Wonderful Life
Neko Case - Blacklisted
Bright Eyes - Im Wide Awake It's Morning
Calexico - Feast Of Wire
Broadcast - The Noise Made By People
Lambchop - Is A Woman
Fugazi - The Argument
Interpol - turn on the bright lights
Fourtet - Pause
Solomon Burke - Don't Give Up On Me

---
---