"Fiddle singer" Jackie was recipient of two BBC Radio 2 Folk Awards this year alone, and she continues to carve a brilliant solo career for herself through considerable talent and sheer hard work. Her two previous solo albums, 2006's eponymous debut and last year's followup The Violet Hour, were quietly captivating sets that showcased Jackie's excellent instrumental skills of course, but especially (and increasingly) concentrating on her lovely, pure singing voice, performing refreshing and insightful takes on mostly traditional song against an ideally complementary, attractive and largely unobtrusive instrumental backdrop.
Hyperboreans retains Jackie's uniquely beautiful vocal signature, and again places it in the context of gentle and intelligently considered musical settings – but that emphatically does not mean "the mixture as before", for this time round Jackie's engaged her brother, the abundantly creative Jim Moray, for production duties (he also plays an assortment of instruments and contributes some vocals), and his key contribution to the feel of the whole album is not to be underestimated. Having said that, Jackie enjoys other important collaborators during the course of the album, whose contributions give specific identities to individual tracks within (and aside from) the unity accorded by Jim's production work: James Dumbelton and Saul Rose appear on five tracks apiece, while Alasdair Roberts provides guitar and a duet vocal on two tracks (including the fascinating title song, written by Alasdair specially for Jackie, which turns out to have been inspired more by Greek myth than Lovecraft or Clark Ashton Smith!).
Another difference from Jackie's previous albums is that here the focus is exclusively on the songs: and yet, although there are no purely instrumental tracks (and one track appends a tune), Jackie's own keen and characterful playing (violin, viola, cello and shruti) is every bit as persuasive (and persuasively integrated) as before. Although Jackie's is still very much a young woman's voice, her singing is not only very beautiful but also commendably mature in expression: she has the requisite courage and credibility to tackle some quite challenging ballads alongside lighter (if not necessarily light) fare like Locks And Bolts and The Sheffield Grinder, and she gets to the heart of the tale of The Isle Of France (culled from the singing of Nic Jones). In contrast, Jackie closes the disc with an affectionate rendition of May The Kindness by Devon songwriter Dave Wood, while her interpretation of Henry Lawson's poem Past Caring (in Phyl Lobyll's setting) proves another album highlight: very moving, and aided much by Jim's sparse but intriguingly coloured arrangement.
Throughout the disc, indeed, arrangements are both genuinely innovative and tellingly spare (although there's a modicum of sampled percussion here and there). The album's richest-textured moment probably comes on Jackie's cover of The Sugarcubes' Birthday (an entirely unexpected choice!) which employs a string quartet, while elsewhere it's indicative that Jim intuitively provides exactly the right measure and type of backing to enable Jackie's interpretive flair full rein. His – and Jackie's – ear for detail surfaces in evocative little touches such as a rustic banjo on The Pleasant Month Of May, while in setting the scene for the graphic murder ballad The Butcher's Boy James's stark guitar tone cuts through the ether against Jackie's own swooping viol line. Only the very occasional detail (the sound of running water permeating Jackie's fine rendition of Young Leonard) fails to quite ring true, and yet even that proves less of a distraction after first hearing.
Jackie and her team are to be thoroughly congratulated on their thoughtful approach to her "coming-of-age" rite-of-passage "difficult third album", for each successive playthrough of this immediately likeable (and long-term unforgettable) disc convinces me more of its stature and its eligibility for the best-of-year lists.
Since departing the ranks of Rachel Unthank's Winterset just last year, this fine young "fiddle singer" has been busy gathering together material for this fresh new collection that certainly well fulfils the promise of her eponymous solo debut of a mere 15 months ago. A quietly captivating set overall, it includes eleven songs (predominantly traditional in origin, but in enterprising new arrangements) and two instrumental tracks of Jackie's own composition (with a bourée-medley as a lively bonus cut).
The album's air of wistfulness and reflective melancholy is perfectly conveyed by the pure and generally quite plaintive character of Jackie's singing, which some have (reasonably enough) compared to Shirley Collins. Jackie's no copyist however, and her voice, while embodying a sensuous fragility, can also display a degree of added toughness that gives an extra dimension to her response to the texts. Billy Reilley (the only song performed unaccompanied) demonstrates this well, but elsewhere we can still hear (and appreciate) the nuances of Jackie's interpretations by virtue of the intelligent restraint and gentle sparseness of the uncluttered instrumental arrangements (masterminded by Phil Beer, on whose own label the disc appears). Jackie's own instrumental skills are well to the fore here too, with some sensitively moulded viola work in particular, and she evidently also delights in the expressive and textural possibilities of her newly-acquired octave violin.
The Violet Hour is no aural wasteland, for it benefits from quite an extensive supporting cast; yet few of the tracks utilise more than two musicians at a time (albeit with some creative multitracking), and these folks' strong individuality provides but one element in ensuring variety and interest throughout. Check out Tim Van Eyken's brooding guitar lines and duet vocal on Rob Roy, and Phil B's nifty tenor guitar on The Crockery Ware, while Jim Causley makes some key contributions, not just instrumentally and vocally but also as composer of the disc's standout track, the abundantly beautiful reverie Summer's End. And a second Jim, that controversial Mr Moray (Jackie's brother), does an attractive nu-folk production job on his own Wishfulness Waltz, on which Jackie herself sounds unnervingly like Sandy Denny in both inflection and phrasing. Whereas Jim number three, Jackie's current touring partner James Dumbelton, brings his stringed virtuosity to two consecutive songs (and even a spot of whistling on Young Donald!).
Other collaborators include melodeonist Nick Cooke, fellow-fiddlers Nick Wyke and Becky Driscoll, Belinda O'Hooley's resourceful piano playing, and Jackie's Wistman's Wood colleagues Steve Turner and Andy Clarke. Other items worth singling out include the gently fulsome consort setting for Hampton Lullaby, Sean O'Shea's vocal on Richie's Lady, and a beguiling, drone-accompanied Lark In The Morning. And all with attendant high production values, too. Yes, I predict this disc will feature in my albums-of-the-year list.
Finalist in the BBC Radio 2 Young Folk Awards in 2003, since which time this fine young fiddle player and singer has become a key member of Rachel Unthank's Winterset group as well as performing in a duo with well-regarded traditional singer Ed Rennie (a review of whose excellent CD Narrative can be found in the NetRhythms archive).
This is Jackie's first recorded solo outing (though by a curious coincidence Jackie's playing has also cropped up on another album I reviewed recently - the fine Barry Lister release Ghosts And Greasepaint from WildGoose). But this is a delectable album full of gently forthright and honest, yet also commendably sensitive, renditions of almost exclusively traditional material (the exceptions I'll come to in due course). Jackie sings very believably, a natural storyteller in song with a pure conviction and genuine understanding of the words, only occasionally betraying her relative inexperience in songs of which she hasn't yet acquired quite the measure (like, possibly, Rambleaway). She doesn't need to resort to stressing the drama of the stories, and her plain-speaking approach pays most dividends on "difficult" ballads like The Cruel Ship's Carpenter and Lord Abore And Mary Flynn. I also liked her way with The Flower Of Northumberland (so very different from the recent Unthank epic treatment, yet just as valid as an interpretation) and Lavender's Blue (whose attractive pizzicato rhythms usher in a quirky cloggy mazurka). This latter, in common with several other titles in the album's tracklist, may be all too familiar to the folk audience, yet Jackie's interpretations are thoughtful and refreshing.
Although this is undeniably Jackie's solo CD, and she must take the lion's share of the credit for its success, a further key contributory element is the sensibly uncluttered nature and quality of the instrumental accompaniments. These are generally quite sparingly applied (which is all to the good of course, in that it allows us to concentrate on Jackie's lovely singing), but the coup-de-grâce is that the chosen musicians are first-rate: Ed Rennie (cittern, guitar, melodeon, bass and harmonica), Phil Beer (guitar, tenor guitar, fiddle, percussion, keyboards), Jonathan Shoreland (flute, oboe), Martin Keates (melodeon), Matt Norman (violin), Emma Blackie (cello) and Belinda O'Hooley (piano) all provide genuinely sympathetic and present-while-unobtrusive backing that enhances rather than distracts. Well, except perhaps in the case of a spirited bit of step-dancing that Ed indulges in towards the end of The Staffordshire Maid, which doesn't quite fit in with the rest of the sound-picture. Just two of the songs are sung by Jackie unaccompanied: the bonus track The 14th November (which was recorded live at Dartmoor Folk Festival last year), and the fascinatingly morbid The Mistletoe Bough (an unattributed setting of Thomas Haynes Bayley's poem), onto which is appended an atmospheric little instrumental postlude played on veuze (a Breton bagpipe), oboe and percussion.
Finally, the non-traditional exceptions I referred to earlier are three in number. They consist of a pair of invigorating self-composed tunes, the aforementioned Mistletoe Bough, and Broken Town, an enchanting song by Helen Bell (formerly of Ola and Niblik, now with Pillowfish) which doesn't feel at all out of place with its traditional bedfellows, for its chamber-like viola-and-piano setting embodies much of the feel of a classical folksong-arrangement). A very desirable disc, whose artistically attractive and carefully-managed presentation extends to the appealing sepia-toned photography on the package-art.
Together for getting for four years, fronted by Damien Katkhuda the quartet made an opening splash with their debut EP The Magic Land of Radio and went on to earn glowing reviews with their appearance at 2003's Glastonbury. Now they've come up with their first album, a lovely but downbeat collection of storytelling songs about disillusion and death hidden behind cascading melodies, classical piano, carnival folk influences, Eastern European colours, Mexican trumpets, fiddles, and a voice that variously calls to mind Lloyd Cole, Al Stewart, Nick Cave, and, rather strangely on some of the slower numbers, even a vague hint of Jagger.
Incredible Jack and The Tale of Old Rodriguez suggest a Scott Walker influence among the record collection and Chewing At My Soul offers some faux Americana bluegrass with fiddles scraping away while elsewhere the keynote is folk pop, breathily fragile on the soured lullaby Sleep Well Dear Friends, echoing Cohen's lugubrious misery on The Sweetest Silver, lurching through the slow mazurka of Fairground and strolling through fallen English autumn leaves with the ghost of Nick Drake on Movers and Shakers.
With its tales of losers and bone weary melancholics culminating in the welcome resignation of A Plague On This House, where everything rusts and decays, it's not an album to send you skipping off with sunshine in your heart, but those who already seduced by the yearning misery of, say Coldplay, will find Obi good company.
That surely-tongue-in-cheek subtitle proves totally unnecessary here, for this is a sensational record of a sensational partnership playing and singing - er. sensationally. Absolutely no need for me to go beyond an automatic recommendation, in other words - but I will. Virtuosity and versatility go hand in hand throughout this stunning near-hour's-worth of energetic stage work, and the sheer range and breadth of material these guys cover is staggering.
The recordings were made at two benefit concerts Tim and Darrell did in 2005 and 2006, by the way, and invariably burn rather than crash, at whatever velocity! From the outset (the high-octane neck-prickling fretwork of Climbing Up A Mountain), through the equally neck-prickling a cappella vocal duet on Hank Williams' House Of Gold, into the delicately picked but still momentum-filled take on Gordon Lightfoot's Early Morning Rain, via brilliant performances of Townes Van Zandt's storming White Freightliner Blues, Robert Emmet Dunlop's Mick Ryan's Lament, and a joint father-and-son composition (from Darrell & Wayne Scott) and a matchlessly vibrant hollering mando-flecked extravaganza Keep Your Lamp Trimmed And Burning, these guys mean business! And there's still half-a-dozen more tracks to go, culminating where else but in Will The Circle Be Unbroken? … will it hell !
Tremendous! This is one of those select few live albums that I'll be replaying for sure, and I suspect rather often.
Here's another of those dependable records which doesn't seem to've gotten much coverage - probably simply because it springs no surprises. But since it's still streets ahead of the competition in so many ways, that doesn't mean it should be ignored. So when I came to the mountain of discs that time's just not yet allowed me to get round to reviewing, and found this one skulking in there in its commendably slim digipack, I was doubly determined to rectify that situation forthwith.
Chicken And Egg is Tim's 13th solo album, and it typically mixes original songs, collaborations and covers. Equally typically, it provides a listening experience chock-full (or should I say chick-full?) of fine writing and joyful, intelligent and expert musicianship. Tim describes the album as an illuminating, engaging and ultimately life-affirming meditation on the art of living; life itself being the proverbial chicken-and-egg experience. And yes, the feelgood factor is certainly high, although as ever Tim's a master of exemplary understatement as he humbly takes his place as just one performer (albeit a confident lead) in an unpretentious downhome acoustic setting. As on his previous (2008) solo record, Tim proves himself the eternal Chameleon, swinging effortlessly from bluegrass to country and folk and gospel and rockabilly and back again across and all points in between, calling on whoever he wishes from out of a small pool of reliable cohorts (Stuart Duncan, Bryan Sutton, Dennis Crouch, Mike Bub and John Gardner), with guest appearances from (among others) Abigail Washburn (vocals on two tracks), Lucas Reynolds (steel guitar), Charlie Cushman (banjo) and Ray Bonneville (harmonica).
While loosely concerned with Tim's life and overall containing a certain amount of autobiographical subject matter, the songs on the disc come together to form a kind of sequential character study of an unnamed but fairly typical protagonist. They're largely celebratory and positive in tone, with no deep dwelling on heartaches and problems, except in fairly general (as opposed to heavily personal) terms. The breezy, jaunty tone of songs like Not Afraid Of Dyin', with its no-holds-barred club-instrumental break, is a prime example of the chatty, chummy, conversational aura of the record as a whole, and it's very appealing in this age of angst. Even the disc's more tenderly reflective songs like Letter In The Mail and Space Between The Lines (both standout tracks) turn out charming when they could instead so easily be depressing, while the gutsy blue-collar thrust of Workin' is just as persuasive in its own way. The Sun Jumped Up comes from the corpus of Woody Guthrie lyrics that the man himself never got round to setting to music.
With never a dull moment, and arrangements that are at all times both tasty and interesting, there can be no criticism of Chicken And Egg; in some respects it may be predictable, but it sure is predictably brilliant. Peerless, matchless, and totally authentic.
After a series of wonderful recordings on which Tim's been travelling back to explore his musical roots, his latest album reverts to showcasing his own compositions within a framework of completely solo performances. Tim explains the background to Chameleon in the liner note: his songs mostly start with just him and an instrument, so last summer he went ahead and loaded all those instruments into Gary Paczosa's garage, and played this batch of songs until he was finished. There's certainly a tremendous immediacy about the recording and Tim's performances, a close intimacy that really brings you right into the music-making.
This is Tim on splendid form, right at the very top of his game, doing what he's always done in live performance but rarely getting the chance to do on record: communing with the music and his listeners in what might be called authentic troubadour mode. There's a distinct Guthrie-esque feel to the album too, arising partly out of that mode of delivery and partly out of the nature of the songs themselves. These vary from the classic-mode old-time of Red Dog In The Morning, the poignant Safe In Your Arms, the thoughtful philosophy of the title track and The Only Way To Never Hurt, and the more contemporary romantic balladry of The Garden, through the political singalong This World Was Made For Everyone, the pointed fun of Phantom Phone Call and the deliriously raggy, scatty hokum of Get Out There And Dance. There's a scattering of autobiographical references too - Megna's recalls a childhood memory of a local melon seller, and Where's Love Come From even works in a verse about the fairly recent death of his mother. Around two-thirds of the songs are completely self-penned, the remainder collaborations with old friends like Chris Stapleton, David Olney and John Hadley, but there's not a single dud among them, even the lighter numbers having a distinct classiness and a substance that makes them more than just makeweights.
Tim plays eight different instruments during the course of this record - two bouzoukis, fiddle, banjo, mandolin, mandola and two guitars (his favourite is clearly the 1937 Martin 00-18 model, for it stays for three numbers mid-set!). The sound quality is as brilliant as the playing; there's an abundance of beautifully turned accompaniment as well as some typically jaw-dropping picking on items like Hoss Race and Crooked Road, but it's all so darned natural, as natural as breathing for Tim I suspect. Totally top marks all round.
On much of Cornbread Nation (which is definitely the funkier, and perhaps more soulful, of this pair of releases), Tim also brings in Kenny Vaughan for some outstanding electric guitar work. Cornbread Nation's standout tracks include a fruity six-minute gospel workout Moses, a honky finger-lickin' band rendition of the title track (which Tim wrote for a southern cooking radio show!), and a lazy swing-shuffle croon through the traditional Foggy Foggy Dew (the latter's but one of the imaginatively unusual arrangements of well-worn material that Tim prides himself on slipping craftily into the running order from time to time!). There's also a guest duet-vocal appearance by Del McCoury on Tim's own family-composed - and "decidedly PC"! - Runnin' Out Of Memory (yes sir, that guy's too hard-drive-n!), while elsewhere Tim employs a delicious Cajun-style hoedown arrangement for Let's Go Huntin'. But then, just about every cut on Cornbread Nation is guaranteed to get them feet a-tappin', in fact!
Fiddler's Green, in contrast, comprises more what Tim terms "intimate music", but with "a good dose of fiddling" nevertheless, and sterling support from much the same crew as on Cornbread Nation (adding Seamus Egan, Chris Thile and Edgar Meyer for special occasions!). Its dozen tracks certainly inhabit what we might call the folkier end of Tim's repertoire, but they also contain some real gems – like the title track, one of the very many songs of that name, which turns out to have been penned by Pete Goble (OK, so I never for a moment expected Tim to cover the John Conolly FG!). Foreign Lander's a hair-on-back-of-neck four minutes where Tim's fiddle and vocal is supported by just Edgar Meyer's resonant bowed bass; Tim's voice and fiddle then get a true solo outing on A Few More Years, and raise them ol' hairs again! The two instrumentals on the disc (Land's End/Chasin' Talon and Tim's own composition First Snow) are alive with the sound of a bunch of like-minded folks having a real good time. Tim does however get to forsake his trusty fiddle at times, handing it over to Stuart Duncan while he sings two covers, Long Black Veil and Gordon Lightfoot's Early Morning Rain.
So don't let these brilliant new albums pass you by - they're genuinely complementary, celebrating at least two of the many facets of Tim's eclectic rootsiness in best possible style with some of the finest musicians around today. I just don't have space to single out all the juicy solos and licks that delight afresh each time I play the discs. So go on, save up and buy 'em both!
Tim's travelled round a heck of a lot lately, guesting on almost everyone's records and sessions as well as exploring his musical heritage on projects like Songs From The Mountain, The Crossing and Two Journeys which have already attained classic status. In musical terms too he's travelled a lot since his last album of original songs (1997's When No-one's Around), so his return to the Sugar Hill imprint for a brand new collection of originals is most welcome. Traveler is possibly Tim's most directly autobiographical record to date, and contains twelve songs (all of them bar one are Tim's own) that all deal with some kind of travelling, whether journeys in the purely literal sense or the spiritual and emotional trips we take through our lives. These are songs that Tim had been carrying around with him for a while (in a kind of travelling bag I suppose) that he hadn't gotten round to recording. There's plenty of scope for Tim to bring out his fascination with history and genius loci (the soul of a place) on songs like Restless Spirit Wandering and Family History, while Kelly Joe's Shoes and Forty-Nine Keep On Talkin' keep to the trusty gambit of the traveller's tale. The more personal philosophical statements of Turn The Page Again, Less And Less and On The Outside Looking In deal potently with travelling through life's patterns and plans. Then there's Travelers itself, a poignant song Tim wrote in the weeks immediately after 09/11 celebrating those sweet, fleeting moments when you realise that each new day and place (and experience) is a blessing. There are some very beautiful new songs here, and to aid Tim in bringing them to life he's surrounded himself with reliable musical soulmates such as Dirk Powell, John Doyle, Kenny Malone, Darrell Scott, Jerry Douglas and Edgar Meyer, also newer names like Casey Driessen (who turns out to be a really exciting fiddle player). Their musicianship provides the ideal backdrop yet ensures a firm focus for the songs themselves. A solid and lasting album.
This is the real stuff, pure unadulterated traditional Scottish ceilidh played by an outfit utterly steeped in the music. Down To The Hall is the band's fifth record, and follows Reel Of Four with a further sparkling selection of tunes and sets for dancing. In fact, I'd stick my neck out and say this is even more immediately listenable than the band's previous offerings. In one sense The Occasionals are aptly named, since for their individual members the ceilidh band is an occasional activity (and indeed there have been some illustrious additional "occasional" members over the years!); but the musicians' empathy with their material is a permanent fixture, it's in their blood and permeates every single strict-tempo bar of their music. The lineup on this generously-stocked CD is the basic band, the nucleus if you like, consisting of accordionist Freeland Barbour (who also supplies midi-bass), fiddler Ian Hardie and banjoist/mandolinist Kevin MacLeod (also playing guitars and bouzouki this time round), with drummer Gus Millar providing the distinctive and all-important rhythmic drive. (And don't forget, too, that both Ian and Kevin have brilliant solo albums available on Greentrax...) Even ceilidh-band fans might "occasionally" balk at the thought of 73 minutes of wall-to-wall dance sets, but the programme is sensibly structured and varied, with self-penned dances punctuated with well-loved repertoire and ne'er a dull moment. And the playing is absolutely first-class, with an abundance of sparky spontaneity and not a hint of the routine that can dog performances (and records) by ceilidh bands. The band ring some subtle changes within the sound from time to time, whereby Freeland reaches for a whistle or across to a keyboard, or Ian picks up the smallpipes, but these enhancements don't ever get in the way of the vitality of the music. Not for nothing are the Occasionals so widely regarded as one of the foremost ceilidh dance exponents, and as I said last time round, traditional Scottish ceilidh bands really don't come better than this. Listening to this infectious music is enough to make a determined non-dancer feel like gettin' "doon tae the hall and taking to the floor". And by the way, presentation and documentation is exemplary, with sensible notes on the tunes used and their sources, also a useful and meaningfully compiled tracklist where sets are listed alongside the corresponding dances.
Though now Nashville-based, Co. Clare-born Maura enjoyed an early highlight in her career when she made the LP Star Spangled Molly with De Dannan in 1981. Although she's always been widely acclaimed as a song interpreter of grace and insight, Maura steadfastly believes that the art of singing is still under-appreciated ("I have often wondered why singing is not considered by many to be a skill unto itself. The most natural thing in the world is to sing", she so rightly says…). Maura's view is that singing is an elemental pleasure (there's a feeling of joy that comes from people singing together) and doesn't necessarily require instrumental accompaniment. Thus, Maura's latest album, Naked With Friends, is a bold and commendably defiant statement of this credo: a set of 13 songs delivered entirely acappella, either solo or with guest singer "friends" who closely match the chosen songs in representing Maura's own wide-ranging musical sensibility.
The role of Maura's sturdy, full-toned and confident yet expressively emotive and vulnerable voice is to convey everything the song has to say: to serve the song, whether it be drawn from the tradition or from the pen of a contemporary writer. An example from the latter category, Joan Armatrading's Weakness In Me, turns out to have been a fairly early addition to Maura's repertoire, and it's one of the three items she performs entirely solo on this disc (the others being Ae Fond Kiss and Maidín I M'Béarra). For the remaining ten songs, Maura is joined by the (singing) voice of one or more of her friends, each friend's vocal timbre and performing style chosen for their complementary qualities as well as their appropriate expressive capabilities. Some of the combinations are quite unexpected, but each brings its own magic moments.
Particularly inspired collaborations are Maura's duets with Tim O'Brien (The Blacksmith) and Paul Brady (Anach Cuain); a sprightly I Know My Love with Mary Black, Moya Brennan and Mairéad Ní Mhaonaigh, and the harmonies of Darrell Scott on Elvis Costello's chillingly relevant Shipbuilding, which is also one of two tracks to include an eerie part for The Settles Connection choir (the other's Jimmy McCarthy's ultra-enigmatic Bright Blue Rose, on which the brightest vocal harmonies come courtesy of Kate Rusby and Dolly Parton). The album also finds Maura joined by Alison Krauss on Some People's Lives, and by Liam Bradley and Declan O'Rourke on Darrell's composition This Beggar's Heart, while Maura's sister Aine Derrane pitches in on Holly Near's Hay Una Mujer Desapercida with The Duhks' Sarah Dugas (who also joins Maura on Cheryl Wheeler's Arrow along with Crooked Still's Aoife O'Donovan). Perhaps the biggest surprise of all is the appearance of dobro maestro Jerry Douglas contributing a "no strings attached" harmony vocal to the traditional Irish song Mo Sheamuseen.
The whole album is significantly instructive: in some cases it's nothing short of a revelation to hear these songs unclothed, but Maura herself has also learnt much during the recording process (discovering that some very good songs didn't survive the transition to being sung unaccompanied, this despite the dictum that a good song should stand on its own). It has been a leap of faith, to produce an allegedly non-commercial disc of this nature, but it's also a measure of Maura's artistic purity and loyalty to the song. Here, Maura has produced a brave and provocative - and rewarding - exercise in pure singing that will challenge many preconceptions about singers and their role; the disc's production faithfully captures the disarmingly intimate experience.
Born in Ennis, County Clare, O'Connell started her musical life fronting legendary Irish folkies De Dannan. Then somewhere along the way she realised that country music was closer to her heart. Folk's loss is Americana's gain. Possessed of a full blooded twang of a voice that's more Martina McBride and Lucinda Williams than Emmylou or Reba, she may not write but she has a keen ear for a good song and an inspired producer. For her debut Sugar Hill release the latter chair's filled by Ray Kennedy (himself a Williams alumni along with having worked with Steve Earle) making this the first time in a decade she's not worked with dobro player Jerry Douglas behind the controls. That partnership spawned a clutch of fine albums to go with her Grammy nominated 1989 release Helpless Heart, but the change behind the desk has brought a new zest to the work, stretching her across the blues, sophisticated soul country and, on A Far Cry, a return to her Celtic roots with an aching dose of uillean pipes. She's gone for the A league with heart swelling covers of Clapton's I Get Lost and Van's Crazy Love, but along with John Prine's Sleepy Eyed Boy it's actually the lesser names that provide the album's most memorable moments. John and Johanna Hall's trad folk-blues Blessing with O'Connell's striking unaccompanied intro, the pure voiced folksy catch in the throat she brings to Pam Rose and Mary Ann Kennedy's plaintive Walls, Patty Giffin's moving Long Ride Home in which a widow recalls her late husband on the way back from the funeral, and, kicking the album of fin fine form, the twangy guitar rock country of Every River provided by Tom Littlefield, Angelo Petraglia and Kim Richey. Lucinda may yet find strong competition for next year's Grammy.
Accomplished bouzouki player Niall is perhaps best known for his work with fusion band Deiseal, and he's a veteran of countless sessions within the spheres of both traditional and contemporary music. Here Niall presents an album consisting entirely of his own compositions in traditional mode, genuinely timeless in feel, on which his various bouzoukis, guitar, mandolin and bass are accompanied equally stylishly by Máire Breatnach (fiddle), Máirtin O'Connor (button accordion), Kevin Shields (flute, whistles) and Mario Ngoma (percussion). None of the tunes outstays its welcome, and there's an easy vitality to the playing and arrangements that's attractive without being over-insistent. There's a joyous, relaxed kind of swing to the rhythms on cuts like the Soporific set of hornpipes (belying its title somewhat!) – one of my favourite tracks here. Another highlight is Spirit Of Oriel, a delightful and stately slow air where the lilting waves of sound are truly hypnotic. Whatever the tempo, though, there's a compulsive energy that drives the music-making and keeps you interested. Occasionally the focus is quite soft-edged, and selections such as The Otter verge on atmospheric easy-listening, but this aspect proves no barrier to enjoyment in the final analysis, or to appreciating Niall's talents as a gifted player and a consistently authoritative arranger. Production values are excellent too, and a fully credible instrumental and musical balance is maintained throughout the album's 48 minutes. This is an inventive, tasty, and in the end quietly satisfying album.
Dónal, based over in Co. Roscommon, writes his own songs simply about people and places that he knows and loves, and performs them most chamingly. His record label is aptly named, too, for the first impression you gain is of a man who's been around the scene plying his trade perfectly effectively (and more) for some while, doing a really good job and pleasing and satisfying everyone for whom he performs – yet not making it into the high-profile arena that's peopled by folks like Christy Moore, whom (at any rate vocally) Dónal most closely resembles. It's indicative that Christy himself has described Dónal's album as 'a pure joy', prominently endorsing Dónal's artistry as a performer and songwriter, and you can hear why at once on the very first track, The Storm, an unassuming and appealing philosophical life-reflection. Dónal's is the kind of easy-going songwriting that's timeless – not least in that it deals accessibly and colloquially with universally relevant issues, and also in that this album, released three years ago, could have originated almost any time over the past 20 or so years and not seem dated in respect either of style or arrangement. The very same applies to his warm, inclusive live performances, where his innate friendliness and easy, natural approachability draw you in straightway and keep your attention. His is not a major groundbreaking, cutting-edge or innovative talent, as I'm sure he'd be the first to admit, but his virtue is to deliver the goods with solid, modestly crafted songs and competent guitar accompaniment that makes a virtue of flowing, rippling simplicity. For the CD Dónal also employs extra musicians, who provide affable and reasonably imaginative settings that neither offend nor intrude. Dónal's caressing vocal tones aside, the Christy Moore comparison is perhaps most apparent on The Bubble Song, which is characterised with a delicious childlike fairytale touch that's inescapably reminiscent of Reel In The Flickering Light. Overall, the album's songs contain a nice mixture of tempos, and the recording itself is well balanced too, showing Dónal to best advantage. One telling comment that Dónal made at the gig I attended, was that when he was originally getting the album together he was short of one song, and so the title track came about in direct response to a friend's remark "it's about time you made a CD"! - though I can vouch for the fact that nowadays Dónal has more than enough songs to fill two albums, as he had no trouble filling two club sets!
Daughter of former Wet Wet Wet guitarist Graeme Duffin (who produced and co-wrote several of the songs), the Scottish singer-songwriter's second album is a confident collection of Celtic hued folk pop with strong nods to Sheryl Crow (notably All Right, Right Now) and KT Tunstall.
The easy rolling chorus humming soul pop of Saturday Man with its mandolin flavours, the swaggery Beatles-inflected bluesy Yesterday's Too Late and a sassy Chasing Rainbows keen to her rock sensibilities, while the swaying Celtic colours of Right Here should keep frustrated Corrs fans happy. She's got a firm grasp of upbeat radio friendly melodies, but Hope and Honesty show she's equally adapt at the more reflective soulful notes. My personal favourite would have to be Hold On, a jaunty fiddle bounced number with impossibly catchy chorus over which he voice soars, but that's possibly because it reminds me an awful lot of Mary Black near hit Still Believing sung by a younger Thea Gilmore. Given the airplay it deserves, there's every reason to expect her to be making quite a name for herself over the coming months.
Argh, these Irish musicians! Yet another of the "not to be confused with" brigade - for a couple of weeks back I reviewed the Journeyman release by Dundalk fiddler Gerry O'Connor, and now along comes a solo album from Four Men And A Dog's Tipperary-born banjo and fiddle supremo of that very same name.
The track listing probably won't indicate anything out of the ordinary for you - reels, jigs, hornpipes mainly - but just put the disc in the player and you'll hear something refreshingly different straightaway. Sure, it's mostly a banjo tour-de-force, as you'd expect, but superb as the playing is, it's the arrangements that lift the playing so much and guarantee a genuine "wow" response rather than the "OK we all admire this guy's technical ability, but …" that can dog so many releases from otherwise highly competent instrumentalists. In other words, the context within which the humble four-string banjo is placed - often unusual, but always invigoratingly effective. Banjo can indeed be beautiful, if I may wax lyrical!
Now, Gerry's philosophy behind making this album (his third solo effort) was very much "home is where the heart is", as he returns to his traditional roots to treat us to his reinterpretations of tunes he's known for a while and/or which represent musical milestones or personal touchstones for him. There's a distinctly Appalachian old-timey feel to the opening phrasing on Bag Of Spuds, while bluegrass, one of Gerry's acknowledged influences, looms large via the ghost of Earl Scruggs (whose music had first captivated Gerry on the old Beverly Hillbillies TV show), especially on Billy In The Lowground and intermittently elsewhere. Underpinning Gerry's virtuoso precision playing, though, is his considered intelligence in the planning and relaxed execution of the settings, which pare down the roster of accompanying musicians to small but telling measures of support and gentle effects from Brendan O'Regan (electric bouzouki, mandolin, guitar), Damien Evans (bass) and Tommy Hayes (bodhrán). There's a beauteous delicacy in the subtle, burnished chordal shadings of Brendan's instruments, and Gerry's slow lullaby Ruby's Birthday is a lustrous interlude before the final reel.
Fiddle lovers will be mildly disappointed, I suppose, in that Gerry only switches to fiddle twice - for track 9 (the storming Brendan O'Regan's Reels set, where he duets with his own banjo) and the second tune of the track 5 set (Cuckoo's First Call). But I must say, though, that No Place Like Home is fast becoming one of my favourite banjo albums, for it's so delightful a listen that its 39 minutes flies by like nobody's business and my each and every listen has prompted an immediate replay from track one on in! (Available from Copperplate Distribution.)
I've only just recovered from prolonged (but most pleasurable!) exposure to Gerry's previous CD, Journeyman, which set his sparkling fiddle playing in context on an enviably wide range of tunes and arrangements; and now along comes close on a whole hour's worth of a live recording showcasing Gerry's talents when teamed on stage with Breton guitarist Gilles Le Bigot. I'll confess I'd not before heard of Gilles, but I'm now very glad to have made his acquaintance! Amazingly, I learn, Gilles is entirely self-taught, and his adoption of the open-tuning method in the late 1970s had been a key factor in his development of a guitar-playing style adapted to Breton music, a style which has since gained widespread acceptance among guitarists. Actually, this isn't an easy album to review, in that there's not an awful lot that I can say about it beyond a slew of superlatives and "wow" words. I could try to wax lyrical about individual items within the concert, or else the cumulative effect of over a dozen jaw-droppingly excellent sets of varying tempos and moods. Or I could search the thesaurus in vain to try to convey the sheer joyousness of the playing on the Dónal Dubh set (track 2), with its devil-may-care showstopping transition from the highland to the closing reel, or the lyrical thrust of the slower material like the airs Mál Bhán or A Bruxa, or the unusual handling of the rhythmic elements at times like the ambitious march/highland/reel set (track 5), or the jazzy swing of the hornpipes set (track 7) or the headlong momentum that drives both players in interlocked embrace on the various sets of jigs … But even so, I still really can't accurately convey the flavour of the experience, other than to say that it's a brilliant and lasting record of two musicians at the absolute peak of their powers, conjuring up a scintillating brew of tunes with all the fluid technical virtuosity they can muster yet displaying a truly mighty empathy for each other's skilled flights of fancy and improvisation within the designated framework. An inordinately fine live album.
It's a long time since Coventry born O'Connor and the music charts were briefly on speaking terms, but while she may not have had a highly visible profile she's been consistently turning out solid, folk infused albums and slowly metamorphosing into the West Midlands answer to Marianne Faithful.
Now comes her latest, one that finds her exploring earthy Celtic folk territory, a style well suited to her smoky rasp of a voice. But her feet aren't just planted on Irish soil. The opening track, Acoustically Yours, is a marvellous slow marching air with Cumbrian pipes and didgeridoo that is underpinned with an Eastern atmosphere while I'll See You Again maintains the musical cross-fertilisation with conga drums pattering behind the harp (courtesy of the famed Cormac de Barra), flute and recorder with their dawn mist on the hills textures and the burning urgency of Perfect Days adds rainstick and Morrocan flute to the cultural melting pot.
She's in soulful mood with Loveable's organ and sax, a track that hints at a loamy version of Lighthouse Family while Time After Time brings Latin rhythms and the haunting End of My Days marries Gaelic bodhran with Indian colours. And, on the carpe diem learn to love yourself anthem, Fear of Flying, there's even a children's choir. Produced (and orchestrated) by Martin Rushent and featuring such stalwart names as harpist Cormac De Barra, violinist Maire Breatnach and, on the eco-mystical slow carnival tempo Hidden, a spooked duet with Moya Brennan, as you'll have guessed, it's a heady musical brew. But lyrically too it has weight, addressing such themes as one's place in the cosmos, death, loss, the commonality of mankind, passing time and, naturally, relationships. It strikes particularly lingering notes on Who Will Care?'s story of the death of a lonely addict at the end of her hope, and the refusal to succumb to despair that is If Only, a dramatic duet on with Tony Dangerfield from The Subteranneans (two of whom also provide the guitars) that sounds as if it were written as the defiant closing song in some theatre piece.
There's little chance anything here will return her to the spotlight she once fleetingly enjoyed with things like Breaking Glass and Will You, but it's a richly seasoned, organically crafted and emotionally resonant album of which she can be justly proud and which a lot more people should really make an effort to discover.
Irish-American Chicago guitarist and singer with Andrew Bird's Bowl of Fire for the past five years and dubbed a 'singing hired assassin' for her never-ending session work, O'Connor's finally found the time to get into a studio on her own account. It's a no frills affair steeped in Southern schooled trad country (Nightingale), honky tonk (Bottoms, no really), barnyard bluegrass (OK With Me) and countryfied soft rock (Revolver) that shows off her slightly jazz eased voice to good effect while the two self-penned numbers, a breezy organ backed and brushed percussion My Backyard and the melancholic but lilting Tonight, suggest she should sit down at the writing table more often.
Her choice of covers are tasty too though, a country harmonised reading of Fleetwood Mac's That's Alight and a spare, soulfully wounded version of Lori Carson's Down Here particular notables though her breathy, late night torchy piano, drums and violin take on Kitty Lester's Love Letters is probably more commendable in its intent than its realisation. Not an album that'll let her give up the day jobbing, but a commendable first effort boding well for her next solo time out.
First-generation Irish-American born and raised on the scrappy south side of Chicago, Nora's been a bartender and a midwife's assistant, as well as a constantly-in-demand backing chanteuse. She's recorded and toured with folks as diverse as Jeff Tweedy, Neko Case, Archer Prewitt and Otis Clay, did a spell with country-goth band the Blacks (as twin-vocalist foil to Gina Black), and a five-year stint with Andrew Bird's Bowl Of Fire. High time, then, that she launched out on a solo record, and here it is at last! It's a brilliant and fresh-sounding – if, at just nine tracks lasting a paltry 31 minutes in total, far far too short – concoction of everything Nora does best, a typically genre-transcending set that straddles the country-alt-punk line in that sure-fire niche that Bloodshot have carved out all their own. Opening with a delicious slice of breezy I Want You-style Dylanesque on My Backyard (the first of Nora's own compositions here), Nora turns honky-tonk angel duettin' with Kelly Hogan on Bottoms, then moves on through a Fleetwood Mac cover That's Alright that effortlessly outstrips the original, and follows through with the twangy Revolver, the swooningly lonesome pedal-steel-and-cello-drenched Tonight, the sparky rockin' bluegrass of OK With Me, a stylishly sultry lounge cover of Ketty Lester's Love Letters (wonderfully wayward violin from Andrew Bird himself on this cut), and on to the homespun backporch ambience of Nightingale and finally settling on the more reflective closer, Lori Carson's Down Here (aw shucks, I've committed the cardinal sin of the reviewer and mentioned every track by name – so hey come forgive me, Reverend Nora!…) A disparate collection maybe at first glance, but it all hangs together really well. Nora's in great voice, showing off her sweetly understated yet highly individual vocal timbre to excellent effect – she can be gritty and feisty, and although one of her strong suits is sexy but vulnerable she convinces on all levels. As well as the aforementioned Andrew Bird, Nora's inveigled into her support band for the sessions for this CD another Bowl Of Fire member, guitarist Andy Hopkins, as well as two of Robbie Fulks' sidemen (Grant Tye and Gerald Dowd), while Matt Weber (from Mount Pilot), Ryan Hembrey and Scott Ligon complete the lineup. Nora really does deserve wide recognition, so do try to get hold of this CD. Me, I wanna hear more – and darn soon!
A solo venture by Mark Morrisette (no relation, I assume), singer with Vancouver indie rock crew Kids These Days, while some songs stem from being on the road with the band most of this sparse folksy collection derives from his travelling through Asia and Europe in the summer of 2003, journal notes translated into songs. With hints of Neil Young and young Dylan, the result's a sort of musical Jack Kerouac, opening with X-Pat's observations on the backpacking experience, fellow travellers with the Canadian flag on their bags, strangers in strange lands but with a shared connection.
It's a journey that takes him from the claustrophobia of the jog along scratchy guitar Tokyo Nightmare through Vietnam, the Pyrannees, and New York, weighed down by the loneliness of isolation on Walking Time, before finding salvation in the local store.
He's got the right sort of brushed huskiness voice to go with the melancholic reflections woven through his lo fi dreamy pop and if the album as a whole never quite escapes a certain element of sameness, individual moments such as the lovely melodic lilts of Paper Rock Scissors and Face On My Smile make it a journey worth sharing.
You get exactly what it says on the tin here: and in the literal sense too, for it's an album of "traditional Irish tin whistle music from County Clare"! But punning aside, this is a CD of seasoned musicality and unassuming virtuosity from a lady who for the past 20 years has been quietly going about her business of playing the humble tin whistle (and the flute) and teaching the tin whistle. That quality of unassuming virtuosity is manifest in that Bríd's technique relies so much less on showoff dexterity than on the accurate transmission of the melodic line, only gently decorated where necessary. This is an entirely solo CD, and in lesser hands that could easily lead to aural boredom, but it says much for Bríd's musical personality that I was so caught up in her enjoyment of, and immersion in, the straightforward progression of the tunes she plays that the concept of boredom was banished many leagues away. Bríd never feels the need to hurry the tunes along unnecessarily, and this aspect of her playing style always generates some delightful turns of phrase that might otherwise get lost in the rush. Her involvement in the annual Willie Clancy Summer School (and indeed the fact that she took early advice from Willie himself) are key to her playing approach, the purity of which is refreshing in this age of overstatement and effect-making notespinning. The majority of tunes chosen for this disc are reels, with a few jigs and slip-jigs, and the majority are well-trodden tunes from traditional sources, but Bríd's detailed booklet notes (complemented by an attractive selection of photos) make up a persuasive package. Perhaps I'm a bit sad that there are only three slow airs on the disc, as Bríd phrases these so very beautifully (I especially liked The Bold Trainer O, which prefaces the set dance Mount Phoebus Hunt to together form the CD's longest track). The recording's sympathetic too, with none of that shrilly "enhanced" piercing that can so easily mar a tin whistle sound.
With Crooked Still on an extended hiatus, songwriting frontwoman O'Donovan steps into the solo spotlight with a debut album that looks beyond their progressive bluegrass sound. Produced by Tucker Martine and featuring pedal steel and horns alongside the expected banjo and fiddle, it embraces a broad Americana spectrum, taking on trad flavours for Briar Rose based on a poem recasting Sleeping Beauty as a tale of paternal sexual abuse, hitting a Johnny Cash groove for the chugging, twangy Fire Engine, bringing windswept Appalachian blues to I'm Alone, mining mountain music gospel on Oh, Mama and recalling early Joni Mitchell on the horns-lashed Pearls.
Smoky of voice, shifting between the sensuality of the steel-stained Red & White & Blue & Gold (which at times sounds like a companion piece to Down to The River To Pray) and the rougher edge of Thursday's Child with its strong electric folk touches, she's consistently in assured command of her material.
Significantly, no more so than on the bold opening number statement where she offers her own version of Lay My Burden Down, the song Alison Krauss recorded for her Grammy-winning Paper Airplane. With twanging reverb guitar making an entrance towards the end, as if to firmly distinguish between the two, O'Donovan both reclaims ownership and firmly stamps her identity as a force to be reckoned with in her own right.
Here's something quite special! Cognoscenti of the comic song may have heard the celebrated Spoons Murder, which Con recorded a few years ago on the Hammy Hamilton CD It's No Secret (Ossian), and which is reprised here on the first ever collection of his comic songs. Twelve of these are included in this book, and they're performed by Con himself, all but two of them in unaccompanied mode, on the companion CD included with the book. A Cork man, Con "Fada" Ó Drisceoil is a noted box player and singer and a member of the Four Star Trio, but he's particularly adept at crafting original comic songs in the traditional style (inventively using traditional tunes, many associated with the West Muskerry district), with a special gift for creating bizarre situations and "fashioning a fine song out of an apparently insignificant event" by telling tales that take a surreal and witty slant on life "in flawless rhyme and in a metre without blemishes". Con's songs have been passed around the folk scene selectively in recent years, some having been recorded by artistes such as Jimmy Crowley (one of Con's principal inspirations), Seamus Creagh and Rosie Stewart, but this is the first time that a comprehensive collection of his songs has appeared either in print or on CD.
Here in this all-too-slim volume, wonderfully illustrated with some wicked, fabulously flustered drawings by Édaín O'Donnell, we encounter The Miltown Cockroach debating nice points of philosophy with his victim, an irreverent retelling of King Lear (evidently "psychically influenced" by Adam MacNaughtan!), and a vibrant (if at times slightly uneasy) marriage of Ben Hur and the traditional sporting ballad. There's also a deft "patter-jig" extolling the virtues of the Irish piper. The Pool Song bemoans the pool craze that hit Ireland's pubs in the 70s, while Bob's Song turns out to be a mock lament describing Con's dog's trip to the vet (if you thought Eric Bogle's squashed moggy in dubious taste, you'll really howl at this one!!!). Admittedly, there are one or two songs here whose full comic import I don't quite "get", but savouring the poetic craftsmanship is more than adequate compensation (rather like one's appreciation of some of the more intransigent Gilbert & Sullivan concoctions!). Of course, the jewel in the crown is the book's title song, a gruesome account of the fate that befalls an insensitive and unwanted percussionist at a session; this draws most deliciously on the tradition of the murder ballad (I've since come across a sequel, but it's not included in this book and thus I must assume it's not of Con's authorship). This exceedingly well produced book will surely cheer those long winter nights!
For such an accomplished musician, David Ogilvy remains surprisingly keen to give homage to his singer-songwriter heroes through his music. On 'Heaven and Earth', Dylan gets covered again with a version of 'The Immigrant Song' (never far from being topical in Britain, but sharply so again, just now). It is Nick Drake who is most frequently brought to mind, however; David Ogilvy's style is so remarkably similar at times that you might feel his whole career is a tribute to Nick Drake's own, tragically brief, career.
Beautifully produced - from the cd sleeve to the backing vocals - and elegantly played, 'Heaven and Earth' sees the Nick Drake sound eliding firmly in the direction of JJ Cale territory; with those two in mind, you'll know that this is laid-back music for late in the evening, reflective and soothing. 'Last Night', an original song, is about as raucous as it gets, and sounds like one of JJ Cale's upbeat moments- that is, raucous in a restrained, 'let's not get too excited, chaps' sort of a way. 'Midnight Train' demonstates David's continuing ability to pull a neat tune, with a hummable hook, out of the hat and 'Last Pink Chip' is, really, about as close to JJ Cale as you can get without infringing copywright.
Elsewhere, a cover of 'Can't Get Used To Losing You' is a quiet delight; Yolanda Antonio's backing vocals become a wry commentary, where she plays the 'you' of the title. It's an original take on an old favourite and quite lovely. 'I Woke Up', another Ogilvy original , seems to take 70's era Paul Simon for a songwriting model - a fine enough thing to be trying, in my book. I hope I'm not making him sound like a pastichist, though, because that wouldn't be fair. It's just that he's unafraid to let his influences show, he's such a fan of all these guys.. Anyway, a good half of these songs show no such obvious debts and are just beautifully crafted David Ogilvy songs. The only dud track, for me, is the cover of 'Whole World (In His Hands)' which really doesn't benefit from the languid pace: it's a song of joy, if it's anything. Otherwise 'Heaven and Earth' is a mellow charmer, one to enjoy in the quiet moments of the day.
Though its recording was interrupted by no less than eight throat operations, the Scottish-American singer-songwriter's sophomore album has arrived in fine fettle. His honey-smoke vocals bring sounding even more akin to Martin Stephenson than he did on his debut, with hints of Jackson C Frank, John Martyn and Martyn Joseph also peeking through, the mood remains much the same intoxicating minor key leafy Celtic folk meets Southern back-porch blues.
As before, he includes a couple of classy covers in the shape of Townes Van Zandt's White Freight Liner Blues and, complementing the song's and his own Dylan influence, Bob's own Tomorrow Is A Long Time.
But, effortlessly played and sung, it's his own material that shines brightest. Listen to the quiet sensuality of Lay It All Down (on which he sounds like God's answer to Chris Rea) or the dappled lazing haze of Singing Back on which you can almost imagine him trailing his hand in the river as he wrote it. Likewise Miller's Farm, from whence comes the album title, is a wonderful marriage of Nick Drake and John Steinbeck.
Unveiling his countrier side on Portmahomack and Half Asleep, showing Mark Knopfler how to do smoky blues with Downtown and getting on his feet for Ain't No Reason's slap lurch r&b complete with brass flourishes from Annie Whitehead and Paul Jayasingha while superbly showcasing his accomplished performance on classical acoustic guitar and pedal steel on the meditatively moody instrumental Blues For Loren, there's not a weak moment here. 'Tell me how long can a man wait for his time?', he sings. With this album, surely it is already here.
I have to confess that, although both Frank and I are both from Scotland we do not know each other. I'm sure that will come as a surprise to those of you who think that everyone in Scotland knows everyone else. Seriously, I've not heard of Frank O'Hagan but this 13 track, self written album is a good introduction. The eponymous title track is a gentle way to start with heartfelt lyrics and Celtic overtones - partly reminds me of Downtown Train by Tom Waits. Leave This City Behind is a blues base rocker with a good guitar base and great organ fills. The vocal slightly lets it down due to lack of power. When The Boat Comes In (for those old enough, no it's not that one) is slow, Celtic influenced folk that builds up very well after a bit of an uninspired start. Good saxophone break in this one. I know that I said that the album was completely self written but I'm sure that I've heard Judgement Hall somewhere before. Maybe I've just been listening to too much recently. Anyway, this is a good paced sing-along rocker. Free Yourself continues Frank's Celtic style. This time it's piano based and is crying out for a filmmaker to use it. It's probably the best crafted song on offer and Frank's voice suits it perfectly. Montgomery Alabama is classic R&B with a good racial message but I'm afraid that the voice isn't up to it this time.
What does suit Frank's voice is the jazzy Include Me Out. Unfortunately, this is just a filler and nothing else. Another style is introduced with big band jump blues in the form of Wasting Time. This is more like it but a bit more of the horns would have gone down well. More Or Less is Celtic style Country and another well written song although his voice does sound a little strained at times. Will O' The Wisp sounds as if it should be a Scottish country dance song but what it is, is a sultry, brooding, smouldering contemporary blues in the style of Peter Green or Gary Moore. Only complaint is that there aren't enough guitar breaks. There's more country, this time with elements of jazz and blues, on Still In Love With You. This is a bit nightclubby and not strong enough. On The Road Too Long is better and flits on the edge of country/blues/gospel and is another of the better songs on the album. He finishes with the unashamedly Celtic Rain In The Rosses. He's obviously showing us that he can tackle the traditional style songs as well as those that are contemporary. It's not my cup of tea but there is a huge market for this kind of song. I'd advise him to stick to the other genres and find a strong singer to highlight his very good songwriting skills.
Sounding like a narcotic cross between Margo Timmins and Marianne Faithful (Sister Morphine and Cupcakes perhaps?), O'Halloran was born in Northern Australia from where, age 14, she left her hippie commune home to hitchhike across the continent, her bohemian lifestyle taking her to Tasmania and on to New York where she recited poetry in Greenwich Village before finally settling in LA.
With all that travelling, it's hardly surprising her debut album has a languid, sleepy, unhurried feel, O' Halloran singing in hushed, yearning tones while the musicians (among them Daryl Johnson, Don Heffington and Doug Pettibone) pick out a mix of desert country, soul and blues.
Leaning on the shoulder of Knockin' On Heaven's Door, the late night sway of Kindness gets the album rolling, setting the prevalent musical mood and underscoring Dylan influences that make themselves plainly manifest with her cover of Billy from the Pat Garrett and Billy The Kid soundtrack.
At seven and a half minutes it's almost twice as long as the original and while much is down to the almost funereal pace she adopts, that's pretty much the running time norm with only the Hammond backed gospel country Gate Opener and a bluesily soulful Hallelujah clocking in at five minutes or under. Most tip the scales at over six minutes with the simple piano and organ accompanied Glory and Gunpowder drawing out her search for salvation narrative ("she never knew the difference between morning and a loaded gun") to eight and a half.
Not that there's any objection to spending so much time in her company, whether it's on the open heart country soul Crying When It Hurts, Free Man's unexpected muscularity with its distorted reverb guitar or the Neil Young meets Daniel Lanois desert landscape of Sorry.
Her submerged smoky baritone does sometimes make it hard to catch the lyrics and several are opaque when you do, however she spins some resonant tales about searching for love, whatever bruises it brings and, whether autobiographical or not, the pedal steel weeping Nashville hits hard when she sings about looking to " find me a Dave Rawlings like Gillian did" and winding up a double attempted suicide ("cut my wrists not once but twice") mistress to a guy who doesn't care.
It's probably not an album to listen to while operating machinery or driving a deserted highway at 3am in the morning, but, as the title suggests, it creates a sweet numbness.
The follow-up to her excellent debut, Red, White & Blues, this is a more gospel and roots led album. It opens with the traditional song, Wayfaring Stranger, which is given a good rendition with the spotlight on top-notch vocals and harmonies. Robin gives us three Blind Willie Johnson songs here and Keep Your Lamp Trimmed And Burning is the first of them. She turns in a mesmerising performance with a metronomic feel to her excellent guitar playing.
I Am A Pilgrim is another traditional song that Robin makes her own before she unleashes her dulcimer for The Promise and Balm In Gilead. The former is the first self-penned track and the sound of the dulcimer makes the song. The latter is a return to the traditional genre of tune that Robin plays and sings so well. The second Blind Willie Johnson song is Nobody's Fault But Mine. This is one of my favourite songs from the set and Robin shows her gritty side here. The traditional, Guide Me O Great Jehovah is, quite simply, sung beautifully, a capella.
Psalm 23 (The Lord Is My Shepherd for those heathen amongst us!) is given a folk treatment and comes off quite well, more than the second of the self-written songs, Blessed Are They. This is probably the weakest track on the album and is let down by the poor quality of the bass. Robin is back on form though with the last of the Blind Willie Johnson offerings, God Don't Never Change. This is a highlight and, vocally, it stretches her to the limit. She turns in another flawless performance on Mississippi John Hurt's Glory Glory before treating us to some of the best guitar work of the album on the final self-penned song, The Road Home.
She finishes with an instrumental version of Psalm 23 and this brings a peaceful end to an album that will leave you with many things to think about but mainly is an uplifting experience.
Belinda O'Hooley's come a long way since winning Stars In Their Eyes impersonating Annie Lennox. Since then she's taken up piano, started writing, released solo album Music Is My Silence, had a touring duo stint with fellow lesbian songwriter Al Start and spent three years and two albums as part of Rachel Unthank & The Winterset. Since departing three years ago she's toured with former Winterset colleague Jackie Oates and has now teamed up with her personal and professional partner, vocally contrastive Yorkshire songwriter Heidi Tidow.
Their debut album, built around their voices and O'Hooley's upright piano with occasional embellishments from violin, guitar and string quartet, is a sparse, poetic and heavily intense affair that, much concerned with mortality and featuring several avian images, sets their folk roots in neo-classical arrangements.
Flight Of The Petrel provides a downbeat, solemn eco-themed introduction with images of empty nest, withered branches, dead flowers, winged harbingers of doom, dying bees, and references to nursing homes and the cancer industry.
Despite urgent percussive piano line and Cormac Byrne's experimental bodhran rhythm (a musical homage to Philip Glass, apparently), things aren't much cheerier on O'Hooley's All Stand In Line, a song seemingly about how life for women (or at least farmer's wives) is about fetching, feeding and breeding. Relieving the gloom with chiming piano notes and handclaps, the pair duet on the tenderly romantic Shelter Me while, rendered acapella, they get splendidly silly for 35 seconds of the trad children's ololold song Banjololo before hitting reflective mood for a lilting arrangement (featuring Oates on fiddle) of Spancil Hill, a song O'Hooley learned from her father about the plight and homesickness of Irish immigrants to America.
Such unbridled jollity is short-lived however. Featuring a fragile intro by a care home resident singing When I Grow Too Old To Dream over a tolling piano note, Too Old To Dream offers a bittersweet snapshot of an elderly former dancer shunted off to residential care, the meld of violin, piano and starkly lush harmonies of Hidden From The Sun present 'bold brazen Joni, a childhood erased' and, inspired by Chopin's piano etudes and the WWI execution of war nurse Edith Cavell, the equally doomy anti-war Que Sera offers a God deserted world, bereft of birdsong where the air is "thick and smells of dying."
There's a brief lapse into sunny positivity with Beautiful Danger, a simple voice and rippling piano celebration of venturing out of the safety cocoon, taking relationship chances and finding 'joyful terror' with a stranger. But then comes One More Xmas, a dour response to Chris Rea's Driving Home For Christmas about how we screw up our lives as we get older, lovers lost, dysfunctional relationships "with nothing but our fears keeping us together" and O'Hooley wishing she could be little again and "spend Xmas with my mum".
It was a festive commission by Radio Leeds and, perhaps understandably, apparently never broadcast.
Just to set the seal on things, they end in acapella mode again with the cheerily titled Cold & Stiff, their gay 'rebel song' which, dedicated to Chumbawamba, sings of society's judgement tide and moral clouds that keep the spirit 'down, worn away and perished.'
It's a superbly executed chamber folk album that fully deserves to add lustre to the Huddersfield duo's reputation and pave the way for a lengthy career, just make sure you're not on depressants when you listen.
Huddersfield singer-songwriter Belinda has recently been in the limelight, though less as a solo performer in her own right than as a member of Rachel Unthank's combo The Winterset, whose intriguing CD Cruel Sister I reviewed for NetRhythms only last month. Belinda actually comes from a long line of Co. Sligo musicians (her uncle's multi-instrumentalist Tony Howley, while her cousin Tommy Fleming used to sing in De Dannan before launching his recent solo career), but her own debut CD inhabits completely different musical territory, being a commanding and defiant set of thoroughly contemporary-sounding songs. The record label is aptly named too, as its initial signing Last Night's Fun had demonstrated – for the music on the label's releases will always provoke critical controversy… and good on 'em! Belinda's own offering opens with clashing piano dissonances, then in crashes a drumkit beat, overlaid with rasping brass interjections, rousing up the proverbial rabble, and you know you're in for a musical experience with which you'll not be able to argue and which will parade (and maintain) a strong sense of identity. There's a gritty, strident lead voice (that's Belinda herself), some decidedly strange harmonies on the backing vocals, a thrashy backing, and some enigmatic lyrics - all of which adds up to a curious mix of desperation and defiance. Belinda's piano playing is confident, with definite classical overtones as well as a basic jazz feel at times; it may feel like she's hammering it a bit sometimes (not necessarily always a bad thing!), but occasionally the piano sound dominates the texture a trifle heavy-handedly. Taking tracks individually, perhaps my favourite in the end is Blanket Of Night, which rather excitingly creates a languid, enveloping string cocoon (courtesy of Rachel Unthank's cello and Jayne Coyle's viola) that's also immensely soothing and invigoratingly sensuous; the track's over eight minutes long, yet doesn't feel in any way overly extended. Belinda's lyrics are sometimes a little over-repetitive, in that having said what they need to there's sometimes a nagging sense of under-development afterwards (matched in the title track especially by a comparable melodic under-development), but this feature may just be a phase in her songwriting development and after all it's probably early days yet.
Different Light , on the other hand, works well; it has an appealing Joni Mitchell-like feel and an acute (if altogether wordier) sensibility. In fact, the majority of the tracks have some special factor to commend them – for instance, in the rugged strength of Moon Over Water Belinda, in highlighting the division between the tourist and the working fisherman on Mull, is mirroring the independent spirit of the protagonist. Lover employs a florid piano figure and breathy, sensuous vocal to entice us into the intimate world of her charms. On both Izuko, No More and All That Remains, Paul Denny's drumming is perhaps a little insistent and a shade too forwardly balanced, whereas Belinda herself proves a somewhat more sensitive exponent of the kit on the aforementioned Blanket Of Night. Other interesting instrumental touches include Steve Waterman's muted trumpet rocking out on Izuko, and the lovely contributions of Flook's Sarah Allen on flute – and accordion too on the epic Monalea, a track which sounds slightly over-produced, and with its sometimes poundingly energetic rhythmic input can seem almost to belie the reflective nature of its lyrics (which concern the struggle of Belinda's Irish ancestors during hard times). So - Belinda's bold solo album, in confounding both preconceptions and expectations and providing an at times perhaps uncomfortable yet always stimulating listen, forms a challenge to which you feel compelled to rise and which in the end will amply repay your efforts, if my own experience is anything to go by. I'm not sure why the album has been under wraps for 18 months (it was recorded over two years ago), even given its startling shock-of-the-new qualities, but then again I come to wonder how much Belinda's songwriting and performing might have developed since.

www.belindaohooley.com
www.rabblerousermusic.com

David Kidman
---
Oh Susanna - Soon The Birds (Continental Song City)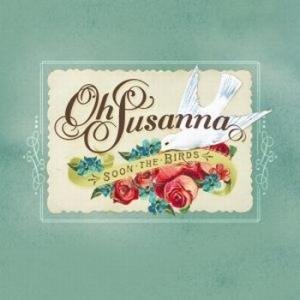 Her 2007 Short Stories album passed me by, so this is the first I've heard from Canadian singer-songwriter Suzie Ungerleider since the release of her third eponymously titled 2003 release. After that album's rock veined approach, this (and, so I'm given to understand, its predecessor) is very much back to her Appalachian country folk noir days with a fistful of musicians contributing strings, steel, mandolins and horns to lift numbers above simple acoustic settings.

Which is probably a good thing since most of the songs are so downbeat that hearing them without musical buffers could be a depressing experience. In Your Town a teenager gives his dead end town the finger (well more accurately, he moons his meat) and takes off after being humiliated by the local tease, fiddle swaying waltzer So Long has a woman leaving her abusive husband, Pretty Blue Eyes is sung in the voice of a callous lover leaving behind hurt and tears, bluegrass ballad By Rope follows a teenager leaving his poverty struck family to join a gang of outlaws, robbing a train and winding up on the end of a noose and the bluesy Lucky Ones is about a couple who aren't as happy together as everything thinks. And, if this wasn't enough misery, Long Black Train features t a war widow left alone with a baby daughter who'll never know her father and never have sisters.

Thankfully, there's light to balance the darkness too. Drunk As A Sailor looks on the bright side that the next roll of the dice will be the winner, the abandoned single mother of the gently swaying See What Promises Can Bring has the joy of a 'bouncing baby girl' to bring happiness, a back porch lilting Millions Of Rivers has its scorned narrator singing 'God knows how I'll live to see heaven but I know I'm willing to try' and while the title track is about the 'sweet release' of death, the singer finds peace in having shared 'lives so beautiful' and the promise of eventual reunion.

I have to say I miss the rock swagger which would have brought more tonal variety, but when you're listening to a voice that can evoke both Emmylou Harris and Gillian Welch and songs steeped in compassion then I guess you don't really have a lot to complain about.

Mike Davies May 2011
---
Oh Susanna - Short Stories (Continental Song City)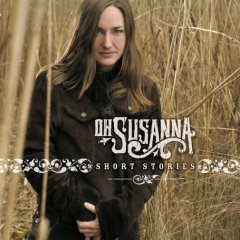 This is Canadian singer-songwriter Suzie Ungerleider's fourth album, and it marks a further progression in her development as an artist. First, Suzie's voice feels more individual this time round, with a better defined personality. And second, for me, this new offering seems to take a step back from the more rockist production values and slight anonymity of much of her eponymous album number 3 and refreshes the things I found so appealing about Sleepy Little Sailor and Johnstown: especially in respect of the minimalist stance and sensitive narrative stylings - tho' Suzie's moved on apace from the instant-Gillian Welch comparison stage that dogged her a bit at the start.
Leaving aside for a moment the half-expected (tho' still compelling) tale of gothic murder and vigilante justice (Three Shots), the thing I most notice in Suzie's latest batch of ten songs is a new tenderness and intimacy, evidenced by the sinisterly soothing Bullies (a lullaby for a troubled child), the poignantly observational Schoolyard, the more reflective Greyhound Bus, and the touching, simple Pretty Penny (dedicated to her aunt, and featuring the banjo and gentle harmony vocal of Justin Rutledge). Similarly, the delicate honky-tonk vignette of Beauty Queen transcends any potential charge of cliché, although Miss Liberty gains extra wistful resonances from its being melodically rather reminiscent of Lorrie Morgan's Something In Red. Even the more forthright Holy Roller gains in intimacy from its bare-bones piano backing.
Elsewhere, the arrangements feel sparser than they are, due to the sheer good taste and restraint of all involved (some excellent pedal steel work from Burke Carroll and Luke Doucet, guitars from David Baxter, piano from Bob Packwood and mandolin from Joey Wright, and a refreshingly non-lumbering rhythm section on three tracks). A couple of the songs also feature a sweet and well-judged string arrangement (by cellist Kevin Fox). Finally, Suzie puts her own stylish stamp on the album's one cover, another Dylan song but this time taken from Pat Garrett, the fable Billy 4. This admirably mature set sounds great, and should win Suzie some new admirers.
David Kidman July 2007
---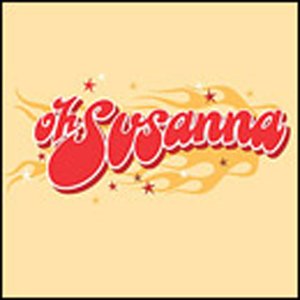 Not of course to be confused with Canadian singer-songwriter Suzie Ungerleider's debut EP which was also titled Oh Susanna, this is her third album and the choice of repeated title may well have to do with the fact that it somewhat redefines her musical identity. Although Down By The Quarry is all Appalachian 'n' Hank Williams with its slow fiddle and honky tonk joanna, and Carrie Lee, a song inspired by her mom and dad's courting days, opens things on a rootsy note , it's also evident this is a band album with a rock spirit. Indeed Unknown Land actually calls to mind fellow Canadians The Band while Right By Your Side (a pissed off with the road song in which she refers to herself as bitch on wheels) gives it the full electric strut n swagger complete with honky tonk piano and horns. She's soulful too, the twangy country hued r&b of Mama (dedicated to a friend and her mother's prickly relationship) puts you in mind of Mel & Tim's backbeat while Cain Is Rising, a caustic 9/11 song that offers a downtrodden Black perspective on the mostly white dead, is informed by a deliberate Stevie Wonder Innervisions groove.
If this is starting to give devotees of her folk noir material pause, fear not the closing stripped down Billy is on good old dark form, the piano melody written by bassist Basil Donovan, the lyric a lament for a heroin addict ex-lover in which she offers to bury his body at sea and "leave your arms on the shore for the buzzards to eat". Likewise offers itself up as a poisoned lullaby, the defiant cry of self-expression by an eight year old sent to her bedroom for throwing her birthday cake icing at the wall.
Like her brooding cover of Dylan's I'll Keep It With Mine, it takes more convincing that her previous albums, but stick with it and you'll find yourself no less won over.
Mike Davies
---
Oh Susanna - Sleepy Little Sailor (Stella)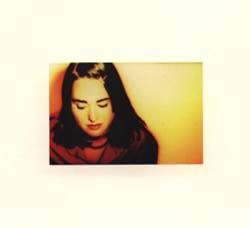 "Sleepy Little Sailor", Oh Susanna's latest collection of eleven songs, is less edgy than her previous album, "Johnstown", and puts the spotlight on her hauntingly sweet and melodic vocals. Oh Susanna's voice is of those which takes your heart and give it a twist. It evokes memories of betrayal and desolation, one too many late nights and several empty bottles of wine remembered with the clarity of a grey dawn.
Overall it's an understated and atmospheric album with minimal intervention from the mainly electric guitars, piano, bass and cello, and barely a percussive brush and snare to accompany her country/folk ballads. Her lyrics, as always, are heartfelt and tell stories. Even if singer-songwriters are not really your thing, there's something about a really good voice which captivates and demands attention.
Sue Cavendish
Oh Susanna - Johnstown (Stella)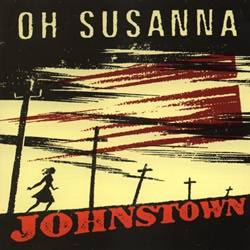 From the album's opening track, the eponymous Johnstown, this collection classy and strong, yet sensitive and sensual numbers from Canadian Oh Susanna, (AKA Susie Ungerleider) has you under its spell.
Oh Susanna is a singer-songwriter of depth and maturity who has released an album of songs of sparse clarity and superb quality. The electric guitar driven collection has the intensity of gospel music, the power of the blues and the story-telling of country/roots which is altogether quite mesmerising and hard to categorise. No 'little girl' voice here, hers is the sort of hard-hitting music which thumps you somewhere below the belt and leaves you breathless!
You won't forget her and you shouldn't miss her. Oh Susanna has a new album due out in March and will be touring UK in April.
Sue Cavendish
---
Oi Va Voi - Laughter Through Tears (Outcaste)
London-based outfit Oi Va Voi have been well regarded on the capital's world music scene for the past few years and have more recently played festival stages, gaining nominations in this year's Radio 3 World Music Awards. But listening to the opening track on this (incredibly, their debut) CD, you'd be wondering what the fuss was about. Refugee is pleasant if bland modern pop that reminded me of Morcheeba. Gradually thereafter you get a better idea of what Oi Va Voi are about, when Yesterday's Mistakes marries Portishead-style breakbeats to cantoresque vocalising behind the languid main melody. The remainder of the CD is perhaps more what you'd expect from a band that's been (albeit a little misleadingly I think) dubbed "21st century klezmer groove", although it must be said that the klezmer is at times very much subsumed, mostly more in evidence in the solo instrumental passages (screaming clarinets, brazen trumpets, keening strings) than in the pace, the overall performing style or the jizz of the melodic contours. However, the band admirably refuse to compromise, and essay a creatively organic approach to the melding of intrinsically Jewish influences into a genuinely modern idiom, at times akin to what the Afro Celts are currently doing, and it actually turns out to be pretty refreshing. Like the Afro Celts too, the band seem to be signalling their intent to communicate a universality of identities through employing guest vocalists (K.T. Tunstall, Sevara Nazarkhan, Earl Zinger and Majer Bogdansky), and sometimes (as on the ghetto rap track Gypsy) this just seems misguided. Elsewhere the band are more successful where they impart a strong Balkan tone, as in the slow-paced Hora, and where the "alien" rhythmic input is better in context. In the end though, much as I enjoyed hearing this album, and can appreciate the band's imaginativeness and commitment, largely born of their combined wealth of diverse experience, their emphasis on textured blending is more often than not moving away from the true soul of klezmer. Take it all as a quest for identity in today's multicultural urban environment, and you'll get so much more out of it.

David Kidman
---
Damien O'Kane - Summer Hill (Pure Records)
In the years since his debut recording, the acclaimed Box On (with accordionist Shona Kipling), Damien has worked with the mighty Flook! and latterly become a member of the Kate Rusby Band. Damien has swiftly consolidated his early reputation as one of the country's premier young banjoists, and since being openly embraced into the Rusby stable has also become increasingly well-regarded for his singing prowess.
Now at last he's found time to make his debut solo recording, Summer Hill, which reasonably aims to reflect both of the aforementioned sides of his musical personality while displaying his keen ability to creatively interact with other musicians where a certain degree of pre-arrangement is also involved. It's probably to be viewed as a perfectly natural development, then, that Summer Hill should place the emphasis more on songs than tunes.
Just three of the disc's 13 tracks are purely instrumental, and even then the third of these is a very brief slow air, a tone-poem for tenor guitar; so one can't accuse Damien of being banjo-fixated or of ramming that unjustly-maligned instrument down the orifices of the unwary listener. The disc's lone unapologetic banjo spectacular, the inventive Seasick Dee/Dee Goes To Holyhead, is worlds away from session-diddley, while the Farewell Coleraine set begins as a comparatively restrained slow reel with string quartet backing. To be fair, Damien does bring plenty of tasty banjo licks and fills into his song-performances, and he has a flair for inserting swinging syncopation without seeming obtrusive (the opening pair of trad-arr songs demonstrate this well). But well over half of the tracks have no banjo presence at all, Damien concentrating on tenor guitar (occasionally electric guitar or cittern).
The title track, a tender reverie hailing from Damien's native Coleraine, has much of the feel of a classic Rusby arrangement, this reinforced by the presence of Kate herself on harmony vocal. But arguably the finest of Damien's masterful adaptations of traditional texts is his considered and intense rendition of Lough Erne's Shore, with Dobbin's Flowery Vale perhaps not far behind. In addition to the trad-arrs which take up the lion's share of the material, Damien presents his own personal takes on Ian Campbell's landmark The Sun Is Burning, Barry Kerr's charming Raven's Wing and Ewan MacColl's Lag's Song (the latter maybe a little too driven). Although Damien is a fine singer, with a strength of character belying the ease and naturalness of his phrasing, the musical settings he provides here for that voice enhance the element of gentle unforced virtuosity, a typically Rusbyesque warmth that's born of a togetherness with the various musicians who enhance and embellish to just the right subtle degree. The roll-call includes stalwarts Ian Carr, Andy Seward, Michael McGoldrick, Duncan Lyall and James Mackintosh, with David Kosky, Aaron Jones, Anthony Davis, John-Joe Kelly and four string players also putting in appearances.
This is a well-rounded set that, without needing to shout, illustrates Damien's persuasive musical personality in a pretty much ideal musical setting.
David Kidman April 2010
---
Lisa O'Kane - It Don't Hurt (New Light Entertainment)
Another of those "gals with a big voice" who's unafraid of hard-twang and similarly confident on the more tender material, producing on this (her third) record a healthy and well-paced set consisting mostly of covers but giving her vocal chops every chance to stretch out and give the material the best chance, in the company of a crack band of musicians that even includes Albert Lee... (and Edward Tree, Gabe Witcher, Richard Dodd and Mark Fosson for good measure). The first track, Ain't Done Nothin', is a killer opener, really "kicking butt" with its thrust and twangy energy, and it turns out that Lisa wrote it herself - her other writing contributions here, I'm Done and Pay For My Sins, are almost as good, so let's have more where those came from, please! And Lisa's cover of John Prine's Speed Of The Sound Of Loneliness is brilliantly managed, as is her beautifully sensitive treatment of the title cut (an Ernest Troost composition) and her passionate rendition of Kenny Edwards' Misery And Happiness (Kenny does the harmony vocal on this one too). Yes, Lisa is a very fine singer indeed, with an impressive grasp and control of technique over a wide emotional spectrum. But sadly (yes, there had to be a downside!), the overall strong impact of this collection is compromised by one or two cuts which I feel are real misjudgements: the awful, soupy, torchy string-laden Give Me This Night especially, but the big-production Remember This is also a bit of a turn-off and Got The Car Running is altogether too routine-mainstream for a talent like Lisa's. If Lisa just does a bit of a rethink on her material before going into the studio again, it should pay handsome dividends for album number four.
www.lisaokane.com
www.myspace.com/lisaokane
David Kidman September 2007
---
Okkervil - Down The River Of Golden Dreams (Jagjaguwar)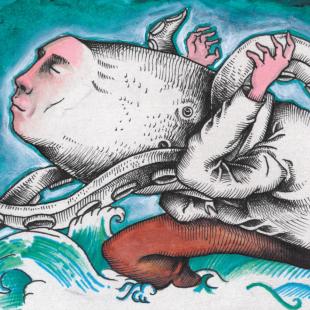 Ahh, where would we be without Mercury Rev? Those shambolic drums, the unexpected key changes, the yearning voice. Oh, this ain't Mercury Rev is it? No, it's Okkervil River and this is a very, very good CD. Perhaps one of my favourites this year. That's because main man Will Sheff has fashioned a collection of songs that have moved me unlike anything since Deserters Songs. It's not that Sheff's lyrics are fine - they're not songs, as such, more stream-of-concsiousness poems set to music, poems that don't really make any sense, but who cares? - it's that he and the band play so well; the touches that lift a track from the ordinary to the heavenly, Opener It Ends With a Fall has goose pimple-making mellotron coming in just in the right places, for example. And while there are certainly reference points - apart from Mercury Rev - most obviously Jaqcues Brel in the melodrama; Bob Dylan in the phrasing; Nick Cave in the enunciation, what makes this album so listenable is that Okkervil River have managed to combine everything that is right about modern rock music into a form that makes you want to shout out loud; 'Yes, Scott Walker in a country band! It works!' Don't be put off by my ramblings; this is entertaining, invigorating, thought-provoking and sublimely produced and arranged.
www.jound.com/okkervil
www.secretlycanadian.com/jagjaguwar
John Stacey
---
Old Blind Dogs - Wherever Yet May Be (Compass)
How do they do it? 18 years of existence as a unit bearing that brand name, and still (whoever they are!) Old Blind Dogs have the capacity to come up with a quietly stunning new album that proudly celebrates the tradition while subtly innovating in the presentation of that tradition.
The band lineup has been shaken up yet again (it's hard to keep up), with Rory Campbell having been replaced at the pipe stool by Ali Hutton, and has now settled on the basic four-piece of Ali (pipes, whistles, guitar), Aaron Jones (bouzouki, guitar), Jonny Hardie (fiddle, acoustic and electric guitars) and Fraser Stone (percussion), with both Aaron and Jonny handling the lead vocal duties.
There will be no cause for complaint about this latest incarnation, which is equally strong and persuasive in both instrumental and vocal departments, and the tried and tested ratio of songs to tunes (half and half) is credibly and capably maintained again here. Particular successes are a fine take on Davy Steele's Scotland Yet (inspirationally sung by Aaron), the old-timey Broken Ring (infused with the gentle spirit of Tom McConville) and a vibrant Lough Erne's Shore. Banks Of The Nile, on the other hand, seems a mite unremarkable (though to be fair there've been so many classy versions of this ballad).
There are some interesting additions to the band texture with the presence of resonator guitar (courtesy of Aaron's twin brother Nathon) on three tracks (notably Andy M. Stewart's lovely Where Are You?), although I wasn't quite so sure about Angus Lyon's tasteful keyboard embellishments on a further three items, or the adoption of a slightly stodgy backbeat for the first tune of the final Desperate Fishwives set. And the trombone and tenor sax fills (from Rick Taylor and Nigel Hitchcock) on the Room With A View set seem a touch out of place at first (though the tunes themselves are grand, and the set itself builds satisfyingly after Ali's pipes kick in). Mostly though, the instrumental cuts are nicely relaxed within an invigorating overall framework, and all band members acquit themselves well with this approach. The album's prelude St. Kilda, based around the melody of a song from that island, gives the disc a nice touch and sets the mood appropriately. Perhaps there isn't quite the last degree of let-rip-all-hands quality to the tune-medleys that we get with the band's live performances, but these studio recreations are sufficiently solid and thoughtfully managed.
So here we have another OBD set that shouldn't disappoint - and with its eccentric retro-gothic-styled cover artwork might even attract some new listeners to the fold!
David Kidman November 2010
---
Old Blind Dogs - Play Live (Green Linnet Records GLCD 1231)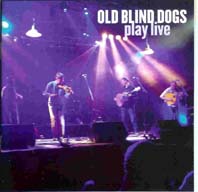 The band may have travelled far and wide across the planet in search of their wages but the Old Blind Dogs repertoire is set very firmly in their native Scotland. A seriously rocking crew, the 'dogs' helmed by Jim Malcolm's soaring vocals (just check out his range on the opening track 'Battle Of Harlaw'), the stirring pipes of Rory Campbell, Jonny Hardie's fiddle, Aaron Jones bass/bouzouki and Fraser Stone's percussion sees them moving into territory pioneered by the Tannahill's and Battlefield Band - only on heat. Taking the predominantly traditional songs and knocking them into shape (50 verse ballads anyone?) by trimming them and rounding them off with a great groove has certainly proved a resounding success which is obvious from the audience response at the end of each number. The lads prove they can also be subtle when the need arises and the beautiful air 'Cuilfhionn' wafts along nicely until the frantic change of pace with 'The Rejected Suitor' snaps you back to reality. The group's rhythmical beat is totally infectious and by the time 'The Kincardine Lads' is introduced to the set you can just imagine the audience boogy-ing on down. The hypnotic Breton/Galician set would I'm sure be approved by Paul McKenna whilst the Gothic tale of 'Young Edward' wouldn't go amiss as a banner headline in the latest edition of The Sun. So, a little bit of something for everyone - cracking performances all round and if this is your first introduction to the dogs I'm sure you'll be left panting for more!
Pete Fyfe
---
Old Crow Medicine Show - Tennessee Pusher (Nettwerk)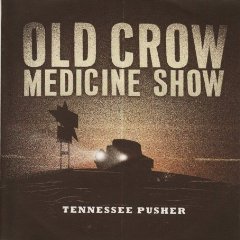 For their third album, OCMS have upped the ante and pulled in Don Was to produce, with Jim Keltner and Benmont Tench in tow, and maybe this is why it sounds an altogether more rounded Americana album than the sometimes rough 'n' ready OCMS and Big Old World. It's also a longer album, one that gives the guys a chance to prove their songwriting chops, Ketch Secor in particular (after already proving their vocal and instrumental prowess in spades on those first two albums). All but one of Tennessee Pusher's 13 tracks are originals, in fact (the exception, Always Lift Him Up, arguably sounding the weakest cut by a short head). The songs deal exclusively with the time-honoured archetypal characters and situations - hustlers, down-and-out, poor folk, freight-hopping, drugs and drink - and are couched in the special blend of roots rock and country that OCMS have made their name peddling, one steeped deep in the mythos of the South, and the musical milieu of Basement-era Dylan, Big Pink, Burritos, Neil Young and suchlike. Raunchy, edgy, passionate (Willie Watson in particular is on splendid vocal form here), with highlights like the epic quasi-dustbowl-ballad The Greatest Hustler Of All, the rather excellent, fiddle-and-slide-driven title track and the darker imagery of Methamphetamine (guess what? - a co-write with David Rawlings!), with the decidedly Dylanesque Highway Halo and Caroline, and the pithy jailhouse rocker Alabama High-Test, not all that far behind. One or two of the tracks in the middle of the set seem a mite to run out of ideas, but by and large this is a very satisfying set that confirms OCMS' place up there in the front rank as one of the leading bands purveying modern-day true-roots Americana, and with real smart musicianship and excellent full sound production to boot.
www.crowmedicine.com
www.myspace.com/oldcrowmedicineshow
David Kidman September 2008
---
Old Crow Medicine Show - Big Iron World (Nettwerk)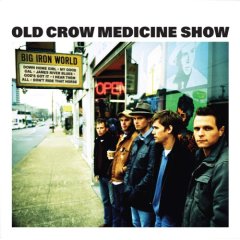 You'll remember the OCMS' debut album a couple of years back, that brought a rough and ready energy to the time-honoured bluegrass genre and presented a set of great songs in performances that transcended both the idiom itself and its traditional mode of expression. Big Iron World, the followup, goes a stage further in raw, lived-in grit, with a stylistically even more varied collection that dives headlong into the common musical past, dragging it kickin', screamin' and hollerin' on into the present.. The opener, Down Home Girl, is raunchy and soulful, comin' on like prime Lovin' Spoonful but with an added edge in the delivery and truly excellent recorded sound and presence to boot. Willie Watson's intense, almost painfully passionate vocals are well to the fore, as they are throughout the disc - and whoa, what a fabulous singer he proves, cutting right across the texture and totally involved in the expression of the lyric whatever the idiom. Even hoary old faves like Cocaine Habit (a variant on Have A Whiff) come up fresh with the OCMS, who're clearly havin' a right ol' ball making the record. Minglewood Blues is given a breakneck (yet just-about-controlled) bluegrass treatment, again with Ketch Secor's harmonica in the front line of attack (that's a feature of most of the cuts in fact, from the Dylanesque breaks on the more relaxed My Good Gal to the bluesy more-than-fills elsewhere). The pace don't let up for long, for with James River Blues is back to clompin' oldtime bluegrass with a real kick and some stupendous gutbucket fiddle from Ketch, then it's on to Mungo Jerry with knobs on for New Virginia Creeper then a flying romp through Woody Guthrie's Union Maid (you can't scare me, I'm stickin' to the Union!) and a deliciously authentic take on Let It Alone where you can just see the guys clustered round one of those big mikes for a syndicated radio show! Half the tracks are compositions by band members, and they fit perfectly with the covers: God's Got It is straightahead "I believe" gospel, I Hear Them All is a plaintive cousin to the classic sixties folk-protest song, Don't Ride That Horse is an eerie NRPS/Dead-like slow-drag slow-burner and Bobcat Tracks a rockabilly-bluegrass strut with Dylanesque vocal rushes. Once again, the album's production is down to David Rawlings, who gives the music a backporch immediacy that fits the urgency of the guys' delivery like a tight glove. The only problem is he's sometimes a shade too modest, for Morgan Jahnig's standup bass seems pushed a mite too far back in the mix and Gillian Welch's drumming (at least on two of the three tracks where it's used) is so darned discreet it's barely audible! But that's no great shakes when there's such a powerful blast of music-making on offer. It stands crankin' up full and solid too, and you'll find this veritable onslaught on the senses immensely stimulating; brilliantly effective medicine to beat the ills, though I wanted so much more than the meagre 36 minutes' duration of this disc. Hey guys, I can't believe you had nothin' else in the can?
David Kidman, October 2006
---
Old Crow Medicine Show - O.C.M.S. (Nettwerk)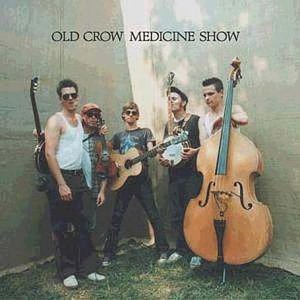 Roll up, roll up, no pills, potions or elixirs needed. The only prescription required for an instant cure to whatever ails you, is a healthy dose of bluegrass, courtesy of The Old Crow Medicine Show.

There's something magical about a group of talented young men, who reach back in time and pick up, lock stock and barrel, a much-loved genre of music then place it firmly and confidently in today's unforgiving world. And what's more they make it fit right in.

But the Old Crow Medicine Show don't treat this rough and ready country music as some kind of museum exhibit, to be polished and put behind glass. This is music to be lived in and experienced, not admired from afar, it has a passion and a lust for life. Had they been mere archivists then Tell It To Me would be a dire but pleasant warning of the dangers of the effects moonshine. It's not, it's a bleaker tale about one of the scourges of modern life, that mix of old and new makes the album vital.

The Old Crow Medicine Show are unashamedly a bluegrass band, they love it, that much is obvious. What else would you expect from a band who spent a year soaking up the atmosphere in the mountains of North Carolina? That and the best finishing school for musicians, the road, has produced a lean, tight band, who know their business. There are no passengers or excess baggage on O.C.M.S.

Mind you it helps to have David Rawlings, the closest Americana/Alt. Country has to a 'star producer', keeping an eye on things. His skilled hand keeps things focussed, disciplined and moving forward and that framework allows the band to soar with a rebel yell.

Wherever you go on O.C.M.S. there is the reconciliation between the dusty trails forged by banjos and fiddles and the harshness of the sentiment behind Big Time In The Jungle, as graphic and telling an indictment of Vietnam as Country Joe And The Fish's Feel Like I'm Fixin To Die, and for 60s South East Asia, today read Arabian Gulf.

However, the plight of the working man is never far from the thoughts of The Old Crow Medicine Show, Poor Man and Take Em Away can trace their bloodline back to Woody Guthrie and a time when denim was accompanied by a horse and ploughshare instead of sunglasses and Porsche.

But the pure brilliance comes not from the evocative and mood-creating banjos, fiddles and guitars nor really from the crackle and fizz of singer Willie Watson. Whose name could have been lifted out of the pantheon of pre-war country music greats and whose voice would have justified his place among them. Instead it's the imagination and vision that made CC Rider jaw-droppingly good . It may be languid and 'easy' but never has so much been discovered by just sitting back and letting it all flow.

When Doc Watson heard them and invited them to play Merlefest, even he couldn't have imagined that it would lead to an album that fizzes with an electricity generated by an appreciation of the past and an awareness of its place in the future.

Michael Mee
---
Old Sledge - Don't Let Your Deal Go Down (Own Label)

Old Sledge - yeah, that's a real-deal hillbilly string band from the Blue Ridge Mountains; under the leadership of Appalachian native and many-times fiddle champion of West Virginia Chance McCoy, this vibrant young outfit is at the forefront of the revival of authentic southern mountain music, that's no doubt. They've just completed a rather brief UK tour, and word has it that they'll be back sooner than you think!
The band's debut CD blows the dust off a clutch of tunes and songs from both the old-time tradition and early country, with an attitude and immediacy that's sometimes almost as reminiscent of punk and indie as of raw mountain music – but entirely without the hit-and-miss, often throwaway aspect that the punk ethos spawned. It's immediately apparent, too, that Old Sledge's hard-driving demeanour reflects, and is entirely matched to, its total commitment to its source material, whether it be lonesome ballads (Undone In Sorrow), breakneck fiddle tunes (Liza Jane), string-band blues (Deep Elem Blues) or early swing-era numbers (I'm Confessin'). Chance being a brilliant and idiomatic singer too, he takes all these brands in his stride and the result is invariably very persuasive.
Chance and his sidemen (here on this disc comprising lead singer/rhythm guitarist Sabra Guzmán, banjoist Ben Townsend and bass man Jake Hopping) can – and sure do – play like souls demented, but they still always manage to display an element of respectful restraint that shows their regard for their predecessors, the classic practitioners of the genre. This is inspirational stuff Alright!
David Kidman October 2011
---
The Old Swan Band - Swan-Upmanship (WildGoose Studios)
If you've any interest at all in English country dance music, then this release is definitely for you! Of course, the Old Swan brand name will be taken as an indicator of strength and quality among those of us old enough to remember the impact the original Old Swan Band had back in the mid-70s, notably in 1977 when Free Reed released their first LP (cannily titled No Reels). Before that time, any dance music played for dancing in England tended to entail endless regurgitation of hackneyed Scottish or Irish tunes played badly by Englishmen (OK, that may be a bit of a generalisation, but I think you get the drift). But the Old Swan Band were instrumental (pardon the pun!) in kick-starting the "new wave" of English country dance music, in that not only did they specialise from the start in the indigenous southern English repertoire, but their mission was to play the music slower – ie. at a sensible speed to get folks dancing or stepping (founder member Rod Stradling has said that he was aiming at a kind of southern equivalent to the Cheviot Ranters). The early Old Swan sound was melodeon-and-hammerdulcimer-led, with prominent fiddles and percussion (and later trombone and keyboard to boost the texture), but the current lineup (which has remained constant over the past 20 years yet only now has ventured into the studio), has fiddles and brass firmly in the front line with no other melody instruments to steal the limelight. The further insurgence of brass into the OSB after the departure of the Stradlings in 1983 came about partly as a result of John Adams joining fresh from the New Victory Band and partly due to Jo Freya's importing of the sax into the ensemble. Cutting a long story short, the present lineup, as performing on Swan-Upmanship, comprises longest-serving members Fi Fraser, Jo Freya and Martin Brinsford alongside those next-longest-serving (fiddler Paul Burgess, keyboardist Heather Horsley, third fiddler Flos Headford) and most recent recruit (bass-sax player Neil Gledhill). If you yearn for the original Old Swan sound, then get the excellent Free Reed compilation Still Swanning, but Swan-Upmanship is a perfect representation of the continuing vitality (and consistency) of the band. It presents 15 tracks of suitably driving, rumbustious, raunchy straight-ahead dance tunes – hornpipes, polkas, jigs, marches, even a reel or two – executed with all the aplomb you'd expect from this brilliantly alive ensemble. They've long since departed from the strict "southern English" diet, for here they mix in tunes from The fiddle-heavy palette occasionally hints at an old-time or cajun feel (as on track 15), and a triangle is included in Martin's exhaustively fun battery of percussive implements, but this is brought back to earth by the jaunty brass galumphing that underpins and ornaments the lighter aspects of the blend. The engineering is first-rate, with every strand of this difficult texture delectably clear. This really is a joyous CD, and the band's fresh and yes, youthful delight in everything they play is transparent. I couldn't resist reaching straight for the repeat button when the CD ended, so infectious and boisterously "moreish" is the playing. You're definitely likely to wear through the soles of your carpet-slippers tapping your feet at this one!
David Kidman
---
Sally Oldfield - Mirrors: The Bronze Anthology (Castle) Sally formed folky duo The Sallyangie with brother Mike in the late 60s, but this was short-lived and only after a five-year hiatus (during which she made guest appearances on albums by the likes of her brother and Genesis guitarist Steve Hackett) did she finally get to express herself directly on record and find her own voice. From 1978 onwards Sally produced an imposing series of solo records that reflected both her increasing, passionate interest in matters mystical and her ambitions as a singer-songwriter, revealing her to possess a striking degree of vocal prowess while also as a more than capable multi-instrumentalist. Sound-wise, much of the music on these albums is characterised by a (probably gamelan-inspired) heavy use of tuned percussion instruments, but the woody and glittery timbres also tend to generate a sense of formula in a few of the songs themselves (those which seem to rely on something very similar to the basic rippling minimalist motif from the hit single Mirrors, which, inevitably, kicks off this two-disc anthology).

This set presents just three tracks from Sally's debut LP Water Bearer (including the intriguing four-part Tolkien-inspired suite Songs Of The Quendi), where it's hard to escape the occasional impression that Sally's trying to emulate Kate Bush but these tracks still sound well today. As indeed do the majority of those making up this well-chosen selection, which moves on to give us no fewer than seven tracks from Sally's masterly followup album Easy, after which coverage of her various releases is more patchy, with just five from 1980's fascinating release Celebration and three from 1981's Playing In The Flame which featured an even wider range of musical collaborators.

The anthology then jumps forward (missing out the In Concert set) to album number six, 1983's Strange Day In Berlin, for the brooding, classically-inflected title track (which featured Hans Zimmer on synth). Sally's subsequent six albums, recorded for a German label from 1987 onwards (and thus outside the scope of this set), have yet to see the light of day in the UK, but this set includes "updated" alternate versions of Mirrors and A Land I Can See (originally Land Of The Sun) as bonus tracks. Even after more than a quarter of a century, I can't quite make up my own mind about Sally's music - there are times when I find some of it too saccharine, for instance - but having had the chance to experience, by virtue of this anthology, more than just the hits, I can now more easily appreciate the enormous amount of skill and talent that went into the making of her records, as well as having a more rounded perspective on Sally's uniqueness and her influential new-age/prog/classical/folk-pop styling from which, as the booklet notes openly admit, many female artistes have since borrowed. Only Renaissance's Annie Haslam was producing music anything like this at the time: Annie's voice may have soared more purely and stratospherically, but Sally certainly boasted a comparable range and an impressive command of technique, even if at times her octave leaps and warbles did become a bit of a mannerism and her sweet-toned harmonies often recalled those of Abba.

It may be an extravagant claim that without Sally's 80s albums for Bronze we wouldn't have the current folk-trance chill-out genre - but there's more than a grain of truth in that assertion and listening to this anthology enables us to discover a measure of the genre's origins while affording us the opportunity to reassess Sally's talents.

www.sanctuaryrecordsgroup.co.uk

David Kidman August 2007
---
Sally Oldfield - Flaming Star (New World Music)
Talk about spooky coincidence. There I was having a passing thought wondering whatever happened to Sally Oldfield. And the next day, there's her new album in the post. Rather less a household name than her Tubular brother, with whom she once formed 50% of the fey and folksy duo Sallyangie, Oldfield's only ever had one encounter with the UK charts in the form of her debut single, Mirrors, back in 1978. Even the generally well reviewed accompanying album, Water Bearer, failed to trouble the Top 75. Away from such statistics, however, she's maintained a respectable following in Europe for her intermittent solo albums, her musical interests recently adding Space Age and Sci Fi to her New Agey folksiness. Her latest continues her quest to express through music the spiritual awakening she underwent on the M4 back in 1979 that gave rise to her hit single. So, file under Mind/Body/Spirit along with dolphin songs and Celtic Forest soundtracks then. Well, not quite. While vast swathes of the album wouldn't sound too out of place played next to Sallyangie's Children Of The Sun, the track Samurai of the Sun (the kids have grown up and taken to wandering I suppose) has an undercurrent of dance that, in the spoken elements actually calls to mind Madonna. Indeed, with her global rhythm textures, the chill out ambience and floatation tank chants, you could make a convincing case for her as a proponent of folk-trance.
Whether or not you buy into the god-force, spirit of fire on the moving water (an image she uses in both Ascension and One To The Power of One), one soul New Age spiritualism the music itself is hypnotic, the intricate harmonies revealing more on each listen, the opening title track's melodic mantra and the African drums padding out on Samurai of the Sun quite intoxicating to the blood stream. The album actually closes with a dance remix of Mirrors, its South Seas undulating ripple now clocking at just under 10 minutes worth of soul washing inner luminescence and already filling the European summer dance floors.
Mike Davies
---
Christy O'Leary & Bert Deivert - Song's Sweet Caress (Hard Danger Music)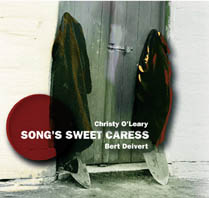 Both Christy (Irish singer and uillean piper supreme and veteran of Boys Of The Lough) and Bert (musician/singer-songwriter from San Francisco) both currently reside in Sweden, where this joint CD was recorded. They have pooled their talents to produce an unusual and characterful album that draws on their experiences and musical backgrounds. It's not all "song's sweet caress" though, for amongst the songs are interspersed five really enticing (and varied) instrumental tracks, which I actually marginally prefer to the songs, at least on the initial few hearings. It's not that the songs are anything less than eloquent, accomplished and seriously valid renditions, or in any way lacking in substance, but it's more the case that around half of them revisit fairly well-trodden territory. Having said that, Christy's lovingly considered (and yes, caressing) treatments of the less familiar songs (Green Fields Of Gweedore and William O, aka Bay Of Biscay) are superbly poised and benefit from Bert's expertise in the often understated musical arrangements. Whereas on the other hand, I'm not entirely convinced by the casually jazzy treatment of Robert Burns' Slave's Lament, though that's a matter of personal taste and you may well disagree. I really warmed to the title track though, a nicely philosophical joint composition that with its attractive and memorable chorus fairly cries out to be covered by other singers pretty soon. Christy and Bert make good use of their select few backing musicians too; these include Paul Kelly, Martin O'Hare and Eva Deivert. The arrangements favour textures that are soft and gentle yet without becoming flaccid. In fact, although the CD's 50 minutes end up passing by very smoothly, as you'll hear, there are several incentives to hit the repeat button along the way too!

www.copperplatedistribution.com

David Kidman
---
The Oldham Tinkers - For Old Time's Sake (Pier)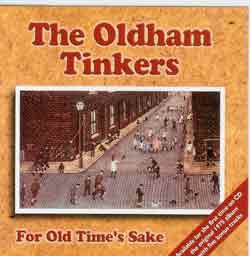 Ever since 1965, this trio (Larry & Gerry Kearns and John Howarth) have specialised in authentic, wholly enchanting and suitably lively renditions of "local songs, ballads and darnfool bits" from their native Lancashire (most particularly the Oldham locality). In the 1970s they recorded for the Topic label a series of five albums which, together with the late-60s anthologies Deep Lancashire and Owdham Edge, formed a cornerstone of a renaissance in the appreciation of the wondrous lyrical lore contained in that branch of this country's folk heritage – a renaissance instigated by the encouragement of, and research work carried out by, Harry Boardman. Over the past few years, the admirable Pier label has been systematically reissuing all of the Tinkers' Topic output. The good folk at Pier started with a test-the-market compilation masterminded by long-standing Tinkers champion Andy Kershaw (A Fine Old English Gentleman), following the astounding success of which they then gradually proceeded to reissue all five of the group's LPs, each one boosted by bonus tracks taken from the aforementioned multi-artist anthologies. The project now draws to an end with CD number five, which gives us the entire contents of the third of the Tinkers' LPs (1975's For Old Time's Sake), topped up with the four remaining hitherto-unavailable-on-CD tracks from their first (1971's Oldham's Burning Sands) and the very last Deep Lancashire selection (Hop Hop Hop). It makes for another most agreeable programme, with plenty of contrast; it typically embraces the delights of Lancashire humour, with moments of true pathos and some delicious settings of indigenous dialect poetry. Street songs and historical songs happily coexist with morality tales (The Condemned Cell and the celebrated Come Whoam To Thi' Childer An' Me), ballads of popular folklore (The Lancashire Witches), accounts of local customs (The Maypole) and fun tales of characters from local mythology (Billy Winker, Johnny Bugger). And of course no Tinkers album would be complete without another episode in the John Willie saga (John Willie's Horse)! As with all previous reissues in the series, the standard of remastering is just fine and full original notes are included in the package. Unless you're allergic to the Lancashire accent, the music of the Oldham Tinkers is "gradely" irresistible.
David Kidman August 2006
---
The Oldham Tinkers - Best O'T'Bunch' (Pier Records)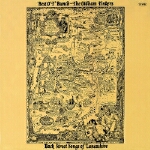 Four down, one to go. Yes, the re-appearance of The Oldham Tinkers catalogue is proceeding at a gallop. Well, a stroll, at least. 'Best O'T'Bunch' adds four tracks from 'Oldham's Burning Sands' to the original vinyl album (or was it a wax cylinder?). Whatever. This CD has the same rakish charm of its predecessors reminding you that humour can be gentle and prodding without having to descend to four letter words. I once muttered in this magazine about the sound quality of one of the earlier releases but there are no problems with this one. Favourites at our house include 'The Rochdale Mashers', 'John Willie's Ragtime Band', 'A Mon Like Thee', 'Skiing Owdham Style' and the Harvey Kershaw composed title track.

There is a serious side to The Oldham Tinkers - believe it or not - which gets an airing here with 'The Four-Loom Weaver' as popularised by Ewan MacColl. 'A Cob-Coaling Melody' and 'I Mean To Wait For Jack' further show that The Tinkers have played their part in keeping the fire burning for local traditional songs from the North West. Even in the days when we can look up www.oldhamtinkers.com and John Howarth has gone all Google on us, these CDs are little treasures. Reminiscent of an innocent time when a good laugh could be had for an itchy-coo or two. It's still there for those who want to shell out a few quid for this CD.

Steve Henderson
---
The Oldham Tinkers - That Lancashire Band (Pier Records PIERCD504)
Following the success of the 'A Fine Old English Gentleman' compilation, The Oldham Tinkers have 'A Lancashire Band' surfacing on CD. This was the last of the four albums from this seminal bunch of reprobates. Somehow, it was missed when last year's compilation was put together. So, either, Andy Kershaw who compiled the record was distracted by the fits of laughter induced by The Tinkers, or, it's just a cheap excuse to get more Tinkers stuff out there. Whatever, we can be grateful for this oversight because it not only allows the release of this record on CD but is a good excuse to add on three contributions from 'Owdham Edge'. Indeed, the same tracks as are to be found on 'Deep Lancashire'. The latter record being highly recommended to all estranged Lancastrians who are feeling a little homesick.
I'll get my slight moan out of the way and say that the recording quality on a few tracks on this CD is rather dodgy but all the more reason why someone should be getting some new recording sorted out with the boys. One of my favourites on the record is 'Eawr Sarah's Getten A Chap' (also on 'Deep Lancashire') which is a warning to all parents with daughters of a certain marriageable age. Contrast this with the, now, historical view of 'Old King Coal' telling its tale of Lancashire mining days and the hysterical 'John Willie's Grand-Dad' which, quire rightly, advises you to 'never rub yer head against a ruffyed's ead....because a ruffyed's ead's reet ruff'. From this you'll get the picture that there's humour and history in rich veins all over this record. As a source of culture from the North West of England, there's nowt better. John Haworth, the lead man with The Tinkers, was pleased with their appearance alongside Carthy, etc. on a recent compilation of English folk on Topic Records. Let's be honest, it's no more than these boys deserve.
Steve Henderson
PS If you want to buy the CD, call John Howarth on 0161 624 0008
---
Kristina Olsen - All Over Down Under (Take A Break Productions)
Kristina's enticing blend of the sensitive and the gritty extends from her writing into her singing, and her live performances have always been a must for me when she's toured this country, not least in order to experience anew her tremendous personality. A virtuoso on standard acoustic and steelbody slide guitars, saxophone and concertina as well as an excellent singer, Kristina can always be relied upon for a totally satisfying yet also joyously unpredictable set. Her latest few tours have been undertaken in partnership with Peter Grayling, noted cello and mandolin player who like Kristina has mastered many styles of musical expression. This new live album, recorded in Australia, is Kristina's second live release (one appeared on Philo a few years ago) but the first of these to feature Peter, and presents among its 15 songs no fewer than 12 that are new to disc. It gives us an entirely typical "first set" (consisting largely of Kristina's own songs, with one of Peter's and a tune by accordionist George Butrumlis, who joins the duo here), and part of a "second set" (sadly, not including the "hack" through Stairway To Heaven, an audience request, to which Kristina alludes in her insert note). For a handful of the songs, the spoken introductions are left in, and this proves a distinct advantage - notably in respect of the essential preface to How I Love This Tango and the world-wise yet curiously pantyliner-obsessed stream-of-consciousness that somewhat illogically prefaces Tony's Sax - and although these intros are separately banded for ease of access you skip them at your peril, for they are insightful and entertaining, laced with generous helpings of Kristina's delicious sense of humour and oozing her earthy, sensual personality that spills over from and into her singing. Tempering intimate observation and perceptiveness with often disturbing realism, her songs are polished gems that are the more effective for their understatement. This album really does transmit the sneakily infectious atmosphere of Kristina's live appearances; if you've not yet seen her, you'll definitely want to after hearing this!

David Kidman
---
Mark Olson - The Salvation Blues (Hacktone)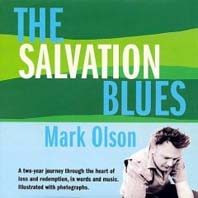 If there was ever proof that misery can breed beauty, it's probably the latest solo outing by the former Jayhawks man. When divorce from Victoria Williams was followed by the loss of his home and his father's suicide, Olson took off for a soul-searching journey, experiencing the travelling blues he refers to on the keening National Express as he trekked round such places as Cardiff, Krakow and Oslo and crashing on friends' couches.
Clearly, judging by the songs written on his travels, it was quite a musical healing process, putting him back in touch with the swirling melodies and that warbling nasal twang so often absent from his days with the Creekdippers.
It's sad but hopeful, mournful but uplifting. Both the train rhythm chugging Winter Song and the gentle acoustic Sandy Denny treat on things lost as 'the windows of our lives become boarded up in time' while, poignantly, Keith is a remembrance of his father.
But he also sings of 'such joy and sweet moments to be found in this world' on the rolling alt-country of the title track and finds 'hope in our heart...a future in our souls' on the strummed Clifton Bridge where, harmonising with Cindy Wasserman, he notes 'some people come here to die, we came here to live'. There is, perhaps, a touch of self-pitying to the keyboard doodling My One Book Philosophy, here in its original raw demo version. But for the most this is a collection of songs veined with the realisation that the sun generally tends to rise after the night. And those warm rays illuminate the 'grace of love' as they stream through the opening folksy waltzing tearstained ballad My Carol and Poor Michael's Boat, a jangling guitar and organ driven number from the Jayhawks archives that finds former bandmate Gary Louris on harmonies and sets the stage for their eagerly anticipated reunion album.
Well packaged with slip cover and lyric book, the European edition also features two extra tracks, Copper Coin and Your Time Will Come, both recorded during his stay in Norway.
www.hacktone.com
www.myspace.com/markolsonmusic
Mike Davies October 2007
---
Mark Olson & The Creekdippers - Creekdippin' For The First Time (Fargo)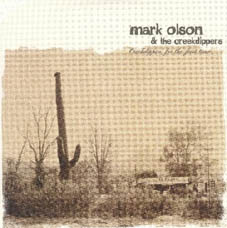 Not a new album I'm afraid, but an anthology of material from the former Jayhawks' first three hard to find (initially available by mail order) own label solo albums (The Original Harmony Ridge Creekdippers, Pacific Coast Rambler, Zola & The Tulip Tree) released between 1997 and 1999, before they signed to Hightone.

Inspired by their rustic California life, desert dust and cool creek waters are the dominant moods blowing and lapping through these sparsely recorded (guitar, the occasional harmonica, fiddle, er locust beans), downhome folk-country roots songs, watched over by the ghosts of Gram Parsons and the Louvins. Mostly the tempo almost never rises above a lazy, drifting doodle, allowing the Southern spiritual ache to shine through Olson's cracked weary voice and wife Victoria Williams' counterpointed purity. But it's melancholic rather than mournful, there may be hurt but these are celebrations of rather than regrets about life.

They've picked pretty much the best of the bunch with thing like the plaintive Neil Young like Flowering Trees, country love song Give My Heart To You, Owens Valley Day, the banjo rippling Be On My Way and Pacific Coast Rambler. The last three tracks, the bluesy gumbo clattering Lousiana Black Dog Moses (not the best sound recording in the world it must be said), a folksy but somewhat downbeat Sunny Western Winter with Williams and Olson trading vocals, and the spare, banjo picked trad sounding country lament It Sure Can Get Cold In Des Moines, are all previously unreleased, though since the promo came through without liner notes I can't tell you from where they spring.

Mike Davies
---
Mark Olson & The Creekdippers - December's Child (Glitterhouse)
Trimmed down from The Original Harmony Ridge Creek Dippers, but still built around the founding line up of former Jayhawks frontman Olson, wife Victoria Williams and multi-instrumentalist Mark Russell, this fifth album ploughs the same thematic furrow of renewal and remembrance that's occupied his songwriting thoughts for over a decade, drawing on the couple's California desert life and southern roots for inspiration and observation.
Olson's cracked weary voice is on as good a form as ever, painting reflective portraits of home and people left behind through songs like Nerstrand Woods, Cactis Wren, Climb These Steps We Will, How Can This Be and, just to underline matters, Back To The Old Home Place, evoking a sense of characters and community that hark to simpler times with images drawn from nature (crickets, mulberry trees,roses) and suffused with spirituality.
The music sets the mood perfectly, slow shuffles through the dust, mournful harmonica tones, sorrowful piano, waltzing guitars and fiddles, and on the closing One Eyed Black Dog Moses some wah wah bluesiness for good measure. It's never going to rack up major sales, but they've built a steady devoted following who'll not be disappointed and since the co-penned and close harmony Say You'll Be Mine marks Olson's first collaboration with Gary Louris since leaving the Jayhawks seven years ago, word of mouth should be rightly chattering.
Mike Davies
---
Iarla Ó Lionáird - Invisible Fields (Real World)
The press release states that Iarla, "one of Ireland's finest singers", "carries echoes of the ancients with harbingers of the global sounds of the future". And of course Iarla's one of the vocalists with the pioneering Afro Celt Sound System collective. But just stop right there, jettison all preconceptions, for this is no mechanised zombie-chillout package but instead a very natural-sounding record in many respects, in spite of the occasional use of electronic or gently ambient textures; there are no pounding club beats or DJ mixes here. Iarla's singing style springs from the Irish sean nós tradition, yet his approach to repertoire is decidedly personal and encompasses significantly more than just the works of his tradition, although his own writing is clearly deeply informed by its wellspring. Iarla considers Invisible Fields to be among other things a love song to the Irish language, and as such it reflects his pride in it. Additionally, two of the tracks are directly inspired by the singing of Iarla's great-aunt, Elizabeth Cronin. In amongst the lightly experimental sounds and textures, the CD includes five examples of arrangements of traditional song – there's a fine rendition of Taimse Im' Chodladh for instance, and An Buachaillin Ban is given a sympathetic and sparsely textured acoustic guitar-based setting; Iarla's mastery of the sean nós technique is apparent throughout, most especially perhaps on the unaccompanied I'm Weary Of Lying Alone. The whole CD, in fact, is a most persuasive advocacy of the transformative power of song and nature. There's a "derivation" (Aurora) inspired by a cosmological poem by Iarla's West Cork neighbour Sean Ó Riordain, and the final track distils sampled birdsong within a gently brooding soundscape, whereas Oisin's Dream is a disturbing, nightmarish electronics-enhanced auditory vision. Tuirimh Mhic Fhinin Dhuibh is a wonderfully inventive collaborative arrangement with album producer Kieran Lynch and post-minimalist composer Gavin Bryars, an ancient lament that's "dark as hell" with the shining black light conjured up by the viola da gambas of the Concordia ensemble. The remainder of the non-traditional items are Iarla's own compositions, some co-written with Kieran and/or one or other member of his small supporting cast (Caroline Dale, Graham Henderson). Of these, the album's emotional centrepiece is probably the tender The Day That You Were Born, written for his daughter Éabha. Cryptically, the press release also sort-of-mentions Iceland's Sigur Rós and Norwegian duo Röyksopp, but this may be in the context of a loose comparative reference point only, I'm not sure… There is much that is genuinely groundbreaking on this release, although you do need to open your ears (the closest comparison I can make is with Martin Swan's Mouth Music albums); just don't expect a traditional-sounding record, and you'll be magnificently rewarded by Invisible Fields' unique kind of intense beauty.
www.realworldrecords.com/iarla
David Kidman
---
Ollabelle - Riverside Battle Songs (Verve Forecast)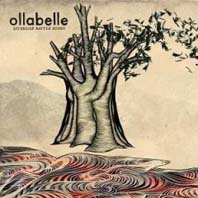 Slip this into iTunes and it'll inform you that what you're about to hear is 'Gospel & Religious'. That brings to mind the famous exchange in Marc Cohn's Memphis when the singer is challenged as to whether or not he is a Christian, only to reply that "Mam, I am tonight!"

It may be not quite like as revelatory listening to this set; Ollabelle might have righteous roots and a Godly groove but there's far more to them than the Apple appellation suggests.

Opener, the Nina Simone penned See Line Woman suggests The Staple Singers whilst the subsequent song High On A Mountain creeps in like Blind Faith's Can't Find My Way Home before the country harmonies and fiddle take it into Amazing Rhythm Aces territory. Indeed that's the most convenient pointer to the sound of this album and yet it does little to describe it as, like the Aces, Ollabelle have infused southern soul, country and the natural gospel roots that underpin both of those genres whilst retaining a clear identity and avoiding the cliches inherent in such styles. What they do have in buckets is spirit and depth rather than religion per se. It also means that you can only be amazed to find that the album was recorded in Brooklyn when it clearly sounds like the product of the more legendary Muscle Shoals, Ardent or Rick Hall studios.

The obvious key to the success of this blend clearly lies in the fact that whilst Ollabelle are instrumentally self contained, all five members are also strikingly strong vocalists able to lead and harmonise with almost familial closeness. And they're strong writers, too!

Look I'm not going to waffle on anymore as it seems to me quite clear that if you've come to this web site because you subscribe to the musical policy herein, you're going to adore Ollabelle because they emphatically tick every box on the Netrhythms checklist. Absolutely one of the very best treats of 2007. Believe.

Steve Morris August 2007
---
Ollabelle - Ollabelle (Me & My Americana Records)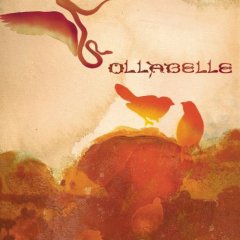 Hot on the heels of a distinctly brief "blink-and -you-miss-'em" UK tour-ette last month, at last we can have a first UK release for Ollabelle's self-titled debut album, which bears a 2004 date. And why on earth such a tasty album should've been denied a UK licence before now, well that's beyond me, for it's a brilliant near-hour's worth of sublimely rootsy gospel.
Back in 2004, Ollabelle was a six-piece (guitarist Jimi Zhivago, who appears on the band's debut, has since departed the lineup). It's a truly egalitarian outfit, a cooperative collective wherein each of the intensely versatile musicians is granted plenty of opportunity to step forward into the spotlight during the course of any typical set. Ollabelle features among its lineup Amy Helm (daughter of everyone's favourite singing drummer Levon Helm), who's been singing in blues bands etc since her teens, as well as singer-songwriter-bassist Byron Isaacs, jazz drummer Tony Leone, Australian singer Fiona McBain and jazz pianist-songwriter Glenn Patscha. And each one of them's a darned fine singer too, with a distinctive vocal personality. In spite of their diverse array of backgrounds and musical experiences, Ollabelle come together as a unit so incredibly persuasively.
The 14 tracks present Ollabelle's often intriguing takes on mostly traditional-originated material, the wonderful melting-pot that is deep rootsy Americana, with gospel flavours predominating yet finding time for essays into soul, country, folk and bluegrass along the way. My favourite cuts are the deliciously tender country-waltz Two Steps, a gutsy rendition of the Stones' obscure Aftermath track I Am Waiting, a thoughtful Jesus On The Mainline, a seriously beautiful treatment of the Carter Family's Storms Are On The Ocean, a somewhat spaced-out John The Revelator and a laid-back but cookin' No More My Lawd, but in truth there's not a remotely weak moment in the entire 59 minutes here. Energy, spirit and commitment, and a deep immersion in the music, characterises every second of the band's performance - and producer T-Bone Burnett has captured this unerringly.
On the evidence of this extraordinarily fine record, well as musical democracies go, you sure can't get better than Ollabelle. Let's hope that those in charge of the arcane licensing regulations can be persuaded on the strength of overwhelmingly positive reactions to the band's debut, to release Ollabelle's recent second album Riverside Battle Songs here in the UK; we really shouldn't ever be denied the chance to hear music of this exceptional calibre.
David Kidman June 2007
---
David Olney - Dutchman's Curve (Continental Song City)
Although the title refers to the worst rail disaster in American history when, in July 1918, two passengers trains collided head, killing 101 passengers and injuring 171, there's not actually a song about it on Olney's 22nd album. Rather Train Wreck references it metaphorically in the context of some female disaster zone. Now, historical distance is fine and there's unlikely to be any relatives of the victims still knocking around, but even so there's still something about trivialising a tragedy for the sake of lyrical imagery that feels tasteless. What, for example, if someone used 9/11 or 7/7 as metaphor for a relationship collision?
That aside, working with regular musicians Jack Irwin, Dave Roe and Sergio Webb, there's little else to complain about here. Olney's cracked baritone on the devotion pledging Red Tail Hawk evokes thoughts of Townes Van Zandt, a comparison that applies equally to the closing and equally romantic The Moment I Tell You Goodbye.
But dusty folk Americana isn't the only note to the album. Way Down Deep is growling blues with throaty horns, You Never Know a smoky 3am jazz cellar folk-blues, Lucky Star And Mr Moon sprinkles Buddy Holly dust, Little Sparrow (a song about Edith Piaf) a Presley-style 50s doo wop complete with bop shoo wop backing vocals while, backed by simple strummed ukulele, upright bass and box, I've Got A Lot On My Mind has him bursting into Tom Waitsian scat.
Then there's Mister Vermeer, a gentle rolling finger-picked melody with heartfelt lover's dream spoken lyrics inspired by the artist's classic Girl With A Pearl Earring and, nodding to Johnny Cash shuffling chug, Covington Girl, a tale of an armed train robbery for the money to buy a bonnet for ma, a fiddle for pa and a ribbon for his sweetheart. And even a spare, late night rough edged croon through the Flamingos' I Only Have Eyes for You.
It's not one that's going to bring the 62 year old Rhode Island native any wider following, but those who've taken the journey or joined along the way will be well satisfied. Especially since it comes with a bonus CD recorded live at Norm's River Roadhouse in Nashville that's a little more rowdy and bluesy and includes Wait Here For The Cops featuring Webb's impressive guitar impersonation of a police siren.
www.myspace.com/davidolney
www.davidolney.us
Mike Davies July 2010
---
David Olney - The Wheel (Loudhouse)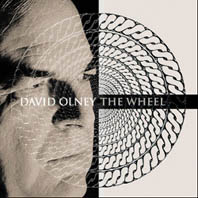 Although he's never crossed the margins of popular success, Olney's been around long enough to rack up quite a reputation among his peers, being dubbed an American Richard Thompson and his songwriting skills finding home on albums by Emmylou Harris and prompting the late Townes Van Zandt, to list him alongside Mozart, Lightnin' Hopkins and Bob Dylan as his favourite writers. Indeed, there's more than a hint of Van Zandt to gravel and dust voiced man himself, albeit heavily veined with shades of Tom Waits to its Southern rock swagger (check out Big Cadillac), blues and gospel.
This, his 13th album, is a muscularly thematic collection of stories about the cyclical nature of life and the need for comfort and hope that points up the deep rooted spirituality in his imagery and sentiments, particularly evident on Voices On The Water, the stompingly ambiguous God Shaped Hole and, co-written with Janis Ian, the Waits-like blues/gospel Boss Don't Shoot No Dice with its scraping fiddle.
It's a musically diverse set, what with the Now And Forever's acoustic romantic yearning sounding like some Jewish lullaby, Revolution channelling Leonard Cohen and the cracked banjo strummed Civil War requiem Stonewall finding him somewhere between Guthrie and Burl Ives.
Written with a poet's ear and a screenwriter's eye, while not adverse to a stomp and holler to vent the frustration and pain, his songs are more frequently steeped in bruised bittersweet melancholy, attaining perhaps the album's simplest and finest moments on the two closing folk-country ballads of faith and fortitude, The Girl I Love and All The Love In The World.
If you've yet to discover Olney, this seems a good place to start, if you're already a convert then you'll be out banging on doors encouraging everyone else to buy it and see what they're missing.
Mike Davies
---
David Olney - Omar's Blues (Dead Reckoning)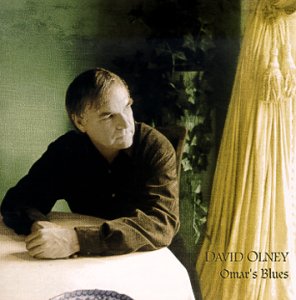 In order to paint iconoclastic masterpieces like Guernica, Picasso progressed from a firm grounding in the fundamentals of art, perspective, form, technique; understood the rules then subverted them, evolved them. David Olney understands the conventions of western songwriting & uses this knowledge to stand slightly to one side of them.
As you might expect from a Nashville based songwriter, many of the songs start in familiar Country-rock or Country-blues territory. Beneath the surface however, you feel that Olney is playing with the form, treating it ironically. In a number of instances he lulls the listener into the false security of thinking they understand his references, Buddy Holly (Omar's Blues#1), Hank Williams (Delta Blue), French chanson (The Paris Incident) before taking a mischievous & endearing sideways turn into another street.
Convention would dictate that one doesn't inject Honky Tonk songs like Delta Blue with a sleazy New Orleans Jazz breakdown, or set a slow Country-rock piece like 'If it Wasn't for the Wind' against Bruce Sweetman's Penguin Café Orchestra like string arrangement. Apparently convention & genre pigeonholing are not things which bother a man who can create a father's lament like Absalom somehow managing to amalgamate Jewish, English Folk & Country feels.
Olney's voice itself shouldn't fit but somehow does. A lived-in, smoke & whiskey burr reminiscent of Townes van Zandt, yet with a sweet edge. The rough tone & imperfect pitching providing an endearing, human, appeal whatever the setting.
His lyrics are simple, not simplistic; pared back to allow the stories to breathe without obstruction. Story songs they are, peopled by shrewdly observed, dark characters who would be comfortable in the best of Richard Thompson's work. The philosopher pool shark (Fast Eddie), the French police inspector & the murderer he pursues (The Paris Incident), King David (3 songs including the lustful, witty & raucous Bathsheba's Blues) & others live on in the mind after the songs have finished. There is optimistic, sideways looking Omar himself, with a name borrowed from 'The Rubaiyat of Omar Khayyam' along with the idea to structure the album in 3 themed song cycles.
In Lazlo, Olney ponders the life of these characters. His protagonist says "I'm not really sure that I'm real.....I come from the mind of the man singing" and a fascinating mind it is.
James Hibbins
---
Marc Olson - Many Colored Kite (Ryko)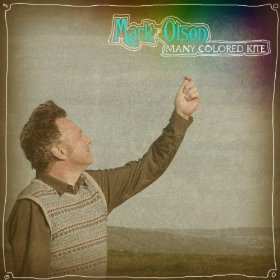 It's been 15 years since he quit the band and five since split from wife Victoria Williams, but you can still hear wistful notes staining his generally optimistic new album. While welcoming the usual collection of guests, this time including Neal Casal, jazz singer Jolie Holland and, sharing several duets and harmonies, Norway's Ingunn Ringvold, it's a fairly spare collection that puts the focus on Olson's world worn introspective twang and guitar.
Permeated with natural world imagery, there's a running thread of taking flight and rising above your troubles; opening with the jangling country pop of Little Bird Of Freedom (Ringvold's backing giving it a psych-folk touch) and proceeding through the spiritual and romantic epiphany of the simple acoustic Morning Dove, Bluebell Song's celebratory troubadour folk, Beehive's strings-adorned bathing in the glow of love as he sings 'bring me lilac wine' and, obviously, the title track itself, blues-speckled guitar dotting the joy of the world outside the window and the new window opened in his heart.
This hazy glow of love and devotion wafts sweetly too around No Time To Live Without Her, the Fleetwood Mac-like Wind and Rain duet with its spoken memories of driving through rural Nebraska with his folks and family, and the coffee shop folk of More Hours with the almost mock-Shakespearean tone to its lyrics.
The ghostly, Neil Young shades of Scholastica with its line about the shores of goodbye and the dark Dylanesque Kingsnake try and introduce more ominous colours, but they can't break the spell of an album that sounds like an artist at peace with himself and the world.
www.myspace.com/marcolsonmusic
Mike Davies December 2010
---
Omar & The Howlers - Big Delta (Provogue)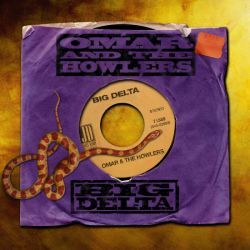 Omar and the Howlers are masters of the rockin' blues. They'll take you on a ten-ton-truck, high octane, musical ride through American Bluesland from smoky Chicago rhythm and blues, through hot Texas rock to swampy Mississippi crawlers. With a voice which growls like Howling Wolf, Omar delivers down'n'dirty fare which chugs along with raw energy. There are strong echoes of Creedence Clearwater Rival, but his powerful Wolf-voice takes you to a much darker place.
You know you'd want to see this band live: wonderful high 'in the mix' drumming from Frosty Smith and Terry Bozzio, 'humming' bass lines from Roscoe Beck, and delicious guitar licks from Omar and Malcolm 'Papa Mali' Welbourne.
All the songs on Big Delta are self-penned except 'Mississippi Queen', that great rock anthem by early 70's Mountain (great to hear that again!). Electric Southern blues/rock lovers would do well to check out Omar & The Howlers and his back catalogue.
Sue Cavendish
---
One Bar Town - Boy Scout Songs (Twah!)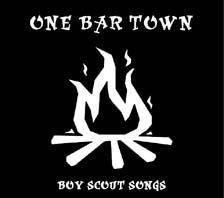 Fronted by Dane Kent Nielsen, based in Germany, big in Scandinavia and steeped in Americana, OBT are apparently a bit of a rocking combo with a Cow Punk/Hillybilly penchant. I say apparently because this, their third album, is a limited edition acoustic affair available by mail order only and I've not heard the other two.
It's got a lived in, dusty saloon back room feel to it, Nielsen appropriating an authentic mountain boy twang and the tunes nailing themselves to the bluegrass, country blues and desert roots rock masts. It's a fairly overcast mood lyrically. 30 Skeletons a skifflealong about a shipwreck, the Texicali growled Radio Tucson Revisited about either death, depression, prison or the alienation of the modern world, Sorry a leaving song, Brand New Curl a lament about not being able to reply to an e mail because you accounts been shut down (or at least that's what it sounds like though it may have something to do with the nature of the modern world ), Global Rewinding a wish to put back the clock and erase your mistakes.
Nothing in particular stands out but as a whole it's a respectably solid enough set that won't prove a disappointment if you're prepared to take a chance on something you've not heard and, if nothing else, Man From A Steel Town is probably the only song penned in tribute to late Big Country singer Stuart Adamson.
Mike Davies
---
One Day International - Blackbird (Independent Records Ireland)
Four Irishmen and a Tasmanian ex pat, named after a cricket match the Dublin five piece's debut album is a pleasant, summery melodic affair graced with harmonies, orchestral arrangements and folksy AOR pop songs crooned by Matt Lunson and waltzing around Cormac Curran's languid piano notes. They do an attractive line in the airily wistful (Lead Balloon sounds like a mellow Jacques Brel), and softly swirling soulful pop (Little Death) while the cabaret influenced Sleeping On Trains and Darken Your Door suggest both musical theatre influences and a record collection that includes copies of Scott and Scott 2.
You might find yourself thinking Keane or Coldplay thoughts as you listen to Closed Doors or the swayingly lovely Aliens, but I'd put my benchmarks closer to Blue Nile and the band's late lamented undervalued countrymen The Prayer Boat. It may not bowl you over immediately, but there's plenty here to suggest they're out to bat for a lengthy innings.
www.onedayinternationalmusic.com
www.myspace.com/onedayinternationalmusic
Mike Davies April 2009
---
1 Giant Leap - Palm Pictures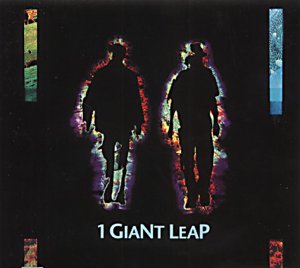 You've doubtless read the reviews, they've hopefully already made you rush out and buy this wonderful CD and if not please do so as soon as the cash allows because this is a CD that should be in everyone's collection (and it won't embarass you in years to come!)
I Giant Leap is a unique snapshot of our planet at the turn of the 21st Century (there's a DVD to follow soon) to provide that snapshot Jamie Catto and Duncan Bridgeman have set off on a global journey recording along the way, but of course it's the nature of those recordings that make this so special. For instance one track features Asha Bhosle and Michael Stipe, others include Baaba Maal (in stunning form) Robbie Williams, Eddi Reader, Michael Franti as well as speech soundbites woven together in a tapestry of beats, rhythms and moods.
I've seen this written about as a world music album, for pity's sake will the mindless ones who continue to devalue music by the use of such archaic terms not realise that if ever an album demonstrated how defunct that term is then this is it.
Absolutely brilliant!
Graham Radley
---
1651 - Cast A Bell (Beautiful Jo)
Take three supreme musicians, add the tunes of Playford's English Dancing Master, stir in some folk and jazz influence and you end up with a very exciting cocktail. 'Cast a Bell' is the debut album from the band 1651 - the name comes from the date of publication of Playford's work - they are: Mark Emmerson - violin, viola, piano. Tim Harries - double bass. Andy Cutting - diatonic button accordion. This is a very dark and moody album - not as one would have first thought of as a collection of dance tunes. The playing is never less than top drawer throughout, as we are taken along on a journey through the dark and stormy English society of the 17th century. To my mind it is best listened to as a whole, and not a fragmented collection of tracks. One tune merges into the next giving a continuity of feel and mood. Tim Harries's double bass playing is a revelation, her almost sounds like the great Danny Thompson at times, especially in the more jazz influenced passages. Andy Cutting's playing is as expressive as ever, and Mark shines on piano as well as strings. Truly, a wonderful piece of work.
Jon Hall
---
Dave Onions - Some People (Own Label)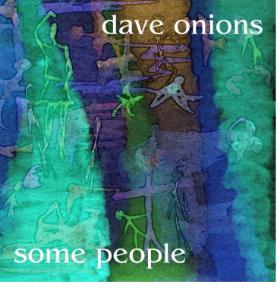 It's been some years now since the Birmingham based rootsy singer-songwriter released his last album, Six Degrees of Separation, but he's finally found his way back into the studio. He's sounding bluesier these days, but otherwise there's not been any seismic shifts. He still plays a mean acoustic bottleneck guitar, still has a deep vocal and still writes songs that embrace the personal and political, addressing issues and emotions alike. Written prior to 9/11 Some People addresses the anger and frustration occupying the gulf between America's haves and the world's have nots, Please Trust dates from an earlier optimism about a Middle East settlement, Inner City paints a depressing picture of the impact of gentrification as it increasingly excludes those who can barely afford a living, while Bloodied Dirt and Looking For God In The City pretty much sum themselves up in the titles.
Elsewhere Aftershock and It May Have Been You address relationship tremors while to varying degrees New Horizon, Situation Street and Catch Some Time address the need for self-awareness and not getting run over by the speed of life.
Musically he's reliably old school, masterful rather than flash, rhythms urgent and choppy to suit the song rather than demonstrate fretboard versatility. And while that may not shift large quantities of CDs in the face of more marketable young turks, it will always ensure him a place on the live circuit.
Mike Davies
---
Ndidi Onukwulu - No I Never (Jericho Beach)
I plead guilty of sitting on this album for a couple of months, jealously guarding its brilliance - but now's the time to shout from the rooftops just how darned good it is. Tho' I'd be the first to admit it's still taken me a while to get my mind around this young lady's name ! Though born in British Columbia, singer-songwriter Ndidi grew up listening to a lot of Nigerian music, especially the kind of jammin' juju popularised by King Sunny Ade. Ndidi's own music, however, betrays less of a Nigerian influence in terms of its music than its songwriting sensibility: it's the theme of struggle which pervades her own songwriting, together with much of the lure of the deep blues. In that respect alone, much of No I Never could be classed as a thoroughly defiant blues album, with an intense, insistent mode of expression that almost never lets up. It helps enormously that Ndidi's voice is strong and mature – it has shades of Odetta, Nina Simone, Mahalia Jackson and Billie Holiday on occasions – and she can sure belt it out with the best. But stylistically this, her debut disc, is a forthright and confident mixture that's unpredictable and stimulating. The opener Horn Blower is a strange hybrid, with a tasty shuffling ska-beat-bedecked musical canvas and wailing electric blues guitar breaks. Strident acoustic strumming introduces the heavy-duty twelve-bar of Water, where Ndidi's extraordinary voice fairly bewitches you into submission; the swirling organ-backed Wicked Lady, is if anything even more seductive and, like the following cut, the swamp-blues stalker Hey There, is festooned with exotic rattling percussion. Old Heart simmers and broods, Ndidi's unduly sexy voice alternately caressing and desperately yearning. Seen You Before has a stomping Motown backbeat but a sparser acoustic setting with slide guitar makes it quite unsettling. Even the disc's lullaby, Hush, is eerie and very unsettling with its creepy organ chordings and close-miked, action-intensive guitar work. Elsewhere, there's a heavy pounding excursion into traditional gospel territory for a worksong-like treatment of This May Be The Last Time (it's some way off either the Staples Singers original or the Stones cover, but tremendously powerful in its own right), and a heart-stoppingly bleak acappella prayer Home, before the album ends on a quieter (yet still desperate) folkier note with Long Way Home. Ndidi's surrounded herself with a solid backup band, which variously includes Sam Goldberg, Rakesh Tewari, Peter Chapman and Tom Sertsis, but a key element on many of the songs is the blazing electric work (check out the distinctly Hendrixian extended workout of Weight midway through the disc, which pits the duelling axes of Madagascar Slim and Donné Robert - burning and wah-wah - against each other). Ndidi's a real star, with masses of presence, and this record is stacked full of guts and potential - but just for now, there's only one word for it: wow!
David Kidman 2007
---
The Open Mind - The Open Mind (Sunbeam)
The Open Mind was a brilliant, solid, hard-rocking band who released just one LP and a couple of 45s back in 1969, all of which sank without trace yet are prized by collectors and rock historians alike. The group's entire output is collected together on this CD, and (if you keep an open mind!) it's well worth re-evaluating. Several of the album tracks are quite significantly influenced by Cream (I Feel The Same Way Too) or the Who (Thor The Thunder God, and especially Horses And Chariots), from whom they borrow some obvious riffs, OK (and the good ol' Beefheart Dropout Boogie riff is plundered a little mercilessly on Girl I'm So Alone, but what the hell?!). Many other tracks, though, are heard to peddle a distinctive, less derivative groove that's as much inspired by west-coast psychedelia as acid-mod. So who were The Open Mind? Terry Martin, Mike Brancaccio, Tim Du Feu and Philip Fox, that's who, mostly hailing from Putney - and if you're none the wiser, then consider that they were originally the Apaches and later the Drag Set (very vogue-ish names, those!), playing suitably unoriginal cover material until they saw the light and did a session with Joe Meek shortly before his suicide in early 1967. Shortly after, they became part of the emerging London psych-club scene, supporting groups like Pink Floyd and the Electric Prunes and later getting a residency at the Marquee; one other major claim to fame was their wearing of designer-leather-gear on stage, effectively pioneering the Iron Maiden look! It's obvious that some of the album tracks (Soul And My Will for instance) betray the group's origins in the heavy end of beat, but with an altogether heavier-rock sensibility, and you don't really notice the dated quality in their music that dogs many of their contemporaries. Some tracks wouldn't have sounded out of place on the Nuggets compilation, even. The single Magic Potion was (as you can hear instantly here) a true classic of its kind. And Mike was a mean ol' axeman too!; but he (more so than the other band members) was already moving in a jazzier direction by the time the band's eponymous LP was released, so the resultant split in the ranks meant that The Open Mind never recorded again. Final verdict?: well, the Open Mind made some very credible music, and really don't deserve vinyl oblivion - if you're into that particular brand of heavy-psych-prog, then this well-remastered CD will do it for you, sure thing!
David Kidman August 2006
---
Open Road - ... In The Life (Rounder)
This latter-day bluegrass band really does, as it's claimed, have the soul and feel of bands from the genre's early days. Lead singer Bradford Lee Folk has a voice to die for, right firmly there in the high and lonesome tradition, "soft and expressive with airy, Appalachian overtones" as the liner notes so aptly put it, and Brad's supremely skilled in communicating his music to each and every member of an audience; he sings at you die-straight, with each word, each musical note directed squarely at you, rather in the manner of Hank Williams. Brad's tightly-knit little crew of musicians plonk their banjos, strut their mandolins and drawl their fiddles to a solid bass thrum supporting his guitar in exactly the approved manner, authentic to the last stroke, but there's a neatly unhurried quality to their music-making that belies their dexterity, and you never feel the need to apply the brakes for them, even when they're tackling "fast ditties to just have fun with" like the blatantly Earl Scruggs-inspired Cheyenne Mountain Breakdown or the James Price fiddle tune Suwannee River Hoedown. On the vocal tracks (the majority of the cuts, as it happens), their togetherness and sympathetic concordance is exemplary without sounding as though they're merely playing by rote (a fault of some bands who purport to play in the authentic manner). The material performed by Open Road here is satisfyingly wide-ranging too considering the often narrow ambit of traditional bluegrass; it ranges from a George Jones cover (Ours Is A Lonely Number) to the tongue-in-cheek self-penned I'm Not Perfect to the classic Reno & Smiley story of wounded love One Teardrop And One Step Away, while the album closes stylishly with a gorgeously sweet country-style duet Mountain Laurel, learned from the singing of the Bailey Brothers, which features the sprightly vocal tones of mandolinist Caleb Roberts in tandem with Brad himself. Yes, if you love true old-school bluegrass-country, then Open Road's music is definitely for you.
David Kidman
---
The Orange Humble Band - Humblin' (Across America) (Laughing Outlaw Records)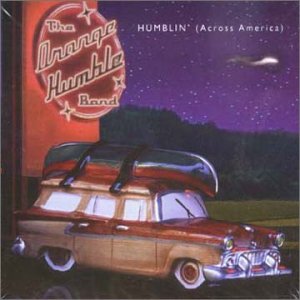 It may be a clumsy moniker but no one's going to deride the line up assembled behind Australian acoustic guitarist and former Lime Spiders founder Darryl Mather. He clearly moves in some influential circles having attracted musical legends Spooner Oldham, Jim Dickinson, Mitch Easter and Don Dickson to contribute to assorted tracks while Big Star drummer Jody Stephens is behind the skins and no less than Ken Stringfellow of The Posies and REM takes lead vocal duties.
Recorded at Ardent studios in Memphis and originally released in Australia back at the end of 2000 it's been unearthed for a repromotion in the hope of reaching a wider audience. Over a generous 15 tracks, they fuse together classic 60s folk pop and Southern soulfulness, characterised by jangling guitars and soaring harmonies that call to mind the vintage moments of CS&N (Better Just Fake It) and The Byrds (most everything else) as well as The Jayhawks, Badfinger and, rather obviously, Big Star and The Posies themselves.
Listening to On Our Way Back Home, the pedal steel spread across Listen Up and Annie Run Run Run, the psychedelic groove that runs through The Way She Moves or Stringfellow's soft blur on One Hour's Lonely Play and you'd be convinced you'd stumbled upon a bunch of undiscovered outtakes gathered together from Sweetheart of the Rodeo, Fifth Dimension and Notorious Byrd Brothers. They tweak the sound too, adding Texicali brass to the easy rolling Freewheelin and discordant parps on What's Your Crime?, throwing in a touch of Memphis sweet soul on Any Way You Want It and breaking out the cranky wah wah midway into the otherwise laid back Can You Imagine.
It's not an album that's going to beat its way into the charts, but once discovered you'll be returning to listen again and again on a regular basis.
Mike Davies
---
The Orange Humble Band - Humblin' (Across America) (Laughing Outlaw Records)
The make up of this band reads like a who's who. Ken Stringfellow of The Posies, Darryl Mather of The Someloves, Spooner Oldham and ex-Big Star drummer Jody Stephens to name but a few.
There is a strange atmospheric start to the album with Vineyard Blues. It reminds me of Al Stewart in its composition. The album gets down to business with the more up-tempo What's Your Crime complete with horns and falsetto backing. This is just a brilliant pop song. The sound on the following track On Our Way Back Home conjures up images of sixties west-coast bands. The sixties feel also pervades Freewheelin' and The Way She Moves. Any Way You Want It has some classy vocals and there's that horn sound again. One Hour's Lonely Play could quite easily be a song from the current Oasis offerings. It is an absolute classic. Better Just Fake It is an acoustic-led country rocker and Listen Up! is much in the same vein. Annie Run Run Run continues the plethora of country songs.
There is some lovely acoustic guitar work on the instrumental The Ballad Of Gospel Sam. Can You Imagine is a run of the mill ballad but it does burst into life towards at the end whereas 'Skyway Believin' is a great singalong song. Crescent City Ballpark Theme has me thinking of America (the band) for some reason and I feel that there's an underlying America/Eagles/Byrds theme throughout the album. The final track, the acoustic Come Try This is very reminiscent of a young David Bowie. Every song on this album grows on me each time I listen to it.
David Blue
---
The Orbitsuns - First Drink of the Day (Three One Three)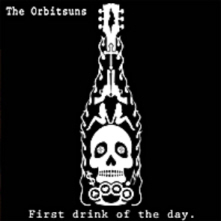 A redneck outlaw country outfit from Detroit fronted by Vinnie Dombnroski, former frontman of 90s alt-rock hitmakers Sponge, they comfortably live up to the impression given by the album title with a heady dose of spit and sawdust honky tonk shit kicking rock n roll and crying in the beer ballads.
There's nothing particularly original about what they do, but as an album designed to keep the bar profits high (after all, as well as the title track there's the double blues boogie of Speed And Alcohol and Booze Hound) it does the job for which it was built.
Highlights would have to include slow jangly act of defiance ballad Die With My Boots On, the Tex Mex flavoured Who You Lookin' Pretty For Today which could have been a Mavericks hit in another life, and Church On Sunday, another hell-raising handclapping drinking song that seems unlikely to get much Bible Belt Country Radio play with lines about Jesus mixing his preaching with knocking back whisky, smoking, dancing to Hank Williams on the jukebox and singing Willie Nelson songs.
It'll sound fine belting out of the car stereo, but really this should be sampled live in some hot and sweaty barroom for the full effect.
www.orbitsuns.com
www.myspace.com/orbitsuns
Mike Davies July 2010
---
Pat Orchard - Shabby Road (Orchard ORCH3CD)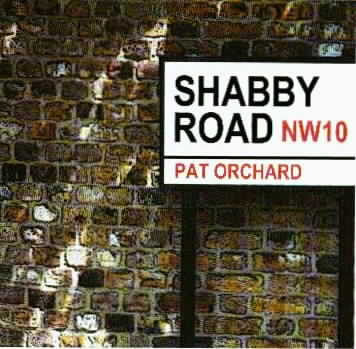 It's unfair to consider a performer as the sum of their influences. However, if you imagine an amalgam of late 70's John Martyn, all surging echoes & dirty sound processing, The Edge's chiming guitar on early U2 records & later, Roger Waters driven Pink Floyd, you will have a notion of how Pat Orchard sounds on Shabby Road.
Primarily performed live on open tuned acoustic guitar & a barrage of effects, this is Orchard's first concerted effort at recording the one-man-band approach of his live performances.
An old fashioned concept album, it takes the form of a tour around a bleak London peopled by pitiful broken ghosts of characters. The tone is earnest & heartfelt & there is nothing here of the uplifting nature of the earlier 'Clearwater Days'.
On form, Orchard is very impressive indeed; such as when his weathered voice enswathed in atmospheric, swirling guitars on 'Night Train', with its gear shifting dynamics & mood changes.
In other places he has an unfortunate tendency for songs to be contrived around the cleverer word plays & an occasional reliance on clichéd phrases or images, to a certain extent inevitably because of the subject matter.
Overall the album might have benefited from a bigger budget production & its impact, while considerable, heightened by a little judicious editing & the input of an external producer. Perhaps this is a price you pay for operating independently at the uncommercial end of the music industry?
On this recording Orchard is at his best when the songs are slightly understated, with more breathing room as in the opening 'Shabby Road' or the lush, more lyrically measured 'Poorman's Earth'. The highlight is the delicate, plaintive vignette 'Sunday Parade' Beautifully played in 3:4 time & a semi-classical style, it is only song on the album with a glimmer of hope. These three songs alone are worth the price of admission to Orchard's dour world.
James Hibbins
---
Tom, Jean & Ashley Orchard - Holsworthy Fair (Veteran)
Husband and wife Tom and Jean Orchard and their son Ashley live in Holsworthy, north Devon. Coming from true Gypsy stock, they have a strong family tradition of singing, stepdancing and making music generally; Tom (senior) and other members of the family, including Jean's mother Amy Birch, were recorded in the 1970s, and some of those recordings subsequently appeared on the Folkways and Topic labels (a recording of Amy's occurs on Topic's epic Voice Of The People set for instance). The Orchards have weathered family tragedy of recent years with resilience to emerge and quickly build a solid reputation as a well-established family performing group in their local area, and this release gathers together recordings made (I'd guess, for the booklet doesn't actually say) over the past two or three years or so. Around two-thirds of the CD consists of tunes, played on melodeons by Tom and Ashley with occasional recorder embellishment from Jean; all of the tunes have a function, and three selections also include stepdancing. The tune which gives the CD its title was written by Tom himself, but many of the other tunes heard here are firm family favourites, ranging from popular song tunes to tunes heard on Jimmy Shand recordings; on The Gypsy's Waltz Tom delights in using all three rows on his melodeon to enable three key changes! It's strange that the "popular tunes" set (track 14) has been edited down; here, each of the three tunes gets faded out rather soon, a fate that also befalls a few other tracks (a curious decision to take, since the CD is at just 40 minutes conspicuously short on playing-time). Moving on to the songs, which are all sung by Jean: these include two she learnt from her grandmother, Dehlia Crocker (Over Yonder's Hill and Sixteen Come Sunday) as well as two from Foster & Allen recordings. Jean also gives us a version of the Broomfield Wager (providing an interesting comparison with that recorded by Gordon Hall of Sussex on Veteran's earlier release When The May Is In Bloom), and, intriguingly, she admits that the variant of Dark-eyed Gypsy (aka Raggle-taggle Gypsies) that she performs she'd first heard sung by Chris Coe. Jean's singing is vital and forthright, if not quite always pitch-secure, but still worth hearing. (As is the whole CD, although you may wonder why out of the many family groups in the UK performing in the Romany tradition the Orchards had a special claim to be recorded – or perhaps others are to follow?) The accompanying 12-page booklet contains the fascinating family story (told by Jean herself) as well as archive photographs and brief notes on the material; consistent with recent Veteran practice, full song texts are available on the label's website.
David Kidman
---
Padraic O'Reilly - Highly Strung! (Rath Records)

Padraic, from Corofin in Co. Clare, is only in his mid-20s, yet has already gained a reputation as one of Ireland's leading piano players working in the traditional idiom. Five years after founding the band Turas, Padraic released his first solo album Down The Ivory Stairs, and now after a similar gap comes his second, Highly Strung!, which shows his then already impressive technique to have developed even further. It's a sparkling disc, on which Padraic comes across as a traditional musician first and foremost , with the tunes themselves hitting the ear before one's attention is drawn to the display element or Padraic's technique. Unlike most pianists, whose metier revolves around the classical or jazz repertoire, Padraic isn't just "turning his hand to" traditional tunes as a diversion, but he's genuinely steeped in the tradition and this is reflected both in his lively musicality generally and his finely judged accenting in particular. This is also a refreshing record full of tonal and textural contrasts, a key (sorry!) feature which in itself may surprise the listener who (quite legitimately) believes that the piano ain't exactly the first instrument that comes to mind when you think of Irish traditional music. On the majority of the selections, the piano may well take the lead role as far as playing the melody line goes, but it does so perfectly naturally. Having said that, Padraic's equally content to settle into a more usual (for the piano) supporting role when necessary, and there are some lovely instances where a different instrument is given its head (eg when Padraic's brother Damien, who among other things is a fine button accordionist, turns in a magnificent performance of the slow air Sliabh Geal Gua with Padraic himself providing ideal support). The gentle drive of Damien's rhythmic guitar playing graces some of the faster tunes, as does some dapper bodhrán (courtesy of Siobhán) and bouzouki (Cyril), while two tracks employ a string quartet and a further five of the 15 tracks embrace the fuller complement of the Corofin Chamber Orchestra. These necessarily bring a certain resonance of Micheál Ó Súilleabháin or Sean Ó Riada to the proceedings, but with the important (and welcome) difference that the arrangement itself does not dominate; contrast abounds here too, from the deliciously sprightly stepping Bill Malley's (barndances) set to the more considered, even genteel, mode of the brace of planxtys, all impeccably judged. The odd-track-out is the Percy's Pair set, whose comic-jazzy stance, bringing together folk tradition and the music-hall, proves wholly delightful. The booklet notes are nicely informative regarding the tune sources, but I'm a mite puzzled at the description of the beautiful Love At The Endings as a "slow air" (it's nobbut a slowed-down reel, strictly speaking). I also noticed that tracks 11 and 12 (the Japanese Locomotive hornpipe set and Planxty O'Sullivan) have been "switched round" and the tracklist order on both rear box cover and booklet is therefore incorrect. But laying these minor administrative points aside, this is musically a most satisfying CD, which is also admirably soothing and thus a definite tonic for the highly strung!
www.oreillypiano.com
www.copperplateconsultants.com.com
David Kidman September 2007
---
Seán Ó Riada with Seán Ó Sé & Ceoltóirí Cualann - Ó Riada Sa Gaiety (Gael Linn)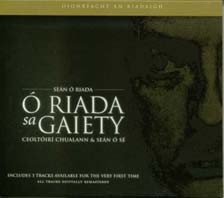 Back in October last year I reviewed the Gael Linn reissue of this "classic" concert recording, tempering praise for its enterprise with criticism of the actual presentation. It's a welcome measure of the seriousness with which Gael Linn take their commitment to their prestige reissue series that this new, expanded and remastered (and repackaged) edition of the self-same concert recording has appeared very swiftly indeed, laudably addressing my original concerns to a very large extent and resulting in a much improved product. I'll refer you to my original review for the background to the actual 1969-vintage concert, but suffice to say that the musicians of Ceoltóirí Cualann whom Seán used to back him on that occasion were subsequently to become known as The Chieftains, and their work with Seán has become a benchmark that (no exaggeration) has influenced the style and popularity of Irish music from the late 60s on. If you can stomach the tinkling harpsichord continuo on some selections (and some fans of Irish traditional music can't, I know!), and the art-song-style singing from tenor Seán Ó Sé, you'll find some genuinely scintillating instrumental playing on display here, and for all its what might today seem stylistic peculiarities it's a CD worth investigating by anyone curious to find out more about the resurgence of Irish traditional music over the past thirty years. Anyone who bought last year's reissue will need to be aware that the new package brings into the running-order three extra tracks which have been unearthed from the live recording: all three are songs (which may or may not be a good thing, depending on your tastes), but I still ask the question as to whether more of the concert languishes in some vault somewhere, as the CD still only contains 53 minutes of music. More importantly, however, this new edition contains a full 24-page booklet which supplements the original skimpy sleeve-note with a brand-new biographical essay by Seán Ó Riada's son Peadar (in both Gaelic and English), also a few paragraphs on Ceoltóirí Cualann, as well as reprinting full texts for the songs (albeit without translations); it also reproduces some archive photographs, including one that would appear to be of the concert itself. Congratulations to Gael Linn, then, on reacting promptly and imaginatively to criticism and taking on board the relevant suggestions in order to produce a revised CD package that now accords a far more appropriate measure of stature befitting these important archive recordings.
www.seanoriada.com
www.gaellinn.com
David Kidman
---
Seán Ó Riada with Seán Ó Sé & Ceoltóirí Cualann – Ó Riada Sa Gaiety (Gael Linn)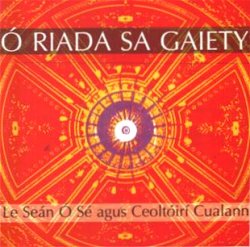 Another in the Gael Linn anniversary reissue series, but its rather dated ambience and (to modern ears peculiar) performance quirks definitely compromise its pretensions to "classic" status. Nevertheless it's still worth hearing, and there are some redeeming features. So – to the background. In spring 1969 the Gaiety Theatre in Dublin hosted a concert on the bi-centenary of the death of the poet Peadar Ó Doirnín, the music performed at which epitomised the spirited resurgence of Irish music and a new found pride in native sources which, under Seán Ó Riada's inspired direction, found expression in a host of musical sessions and recordings. This CD is a straight reissue of the live recording made at that concert, and contains some music-making of undoubted vigour and charm. The musicians of Ceoltóirí Cualann were to become known as The Chieftains, so it goes without saying that there's some scintillating playing here, particularly on the hard-driving sets like Cnocaín Aitinn Liatroma and the slow air Marbhna Luimnigh. But what lets the performances down is twofold. Instrumentally, it's the persistent tinkling of the harpsichord played by Seán Ó Riada himself, which gives the music a rather precious, quaint air of 60s faux-baroque that's out of kilter with the vitality of the traditional instruments and gives the whole an air of the courtly salon. The art-music feel is reinforced even more sharply by the choice of singer for the vocal selections - the classically trained tenor Seán Ó Sé, whose Josef Locke-like stylings and upper-class semi-operetta delivery may have spawned many imitators but are as far removed from true traditional Irish singing as Kathleen Ferrier, let alone the NYPD Choir… Ó Sé's rendition of the faster fol-de-rol of Iníon An Phailitínigh is fun, right enough, but more akin to an amateur-night showband crowd-pleaser than a serious attempt to replicate traditional lilting (the rough-house chorus on the final selection is more like the real thing!). But those two factors apart, this live recording is of more than curiosity value, perhaps if only to be assessed as a "road not to be taken" in the presentation of Irish music. It's a shame that Gael Linn didn't feel the need to enhance or expand the sleeve notes, which are pretty unsatisfactory even by late-60s standards, or to boost the status of this reissue by including more tracks from the concert (it must have lasted more than the disc's 42 minutes - I gather that extra selections were issued on an LP around 20 years ago, but I've never seen it!)
David Kidman
---
Dolores O'Riordan - Are You Listening? (Sequel)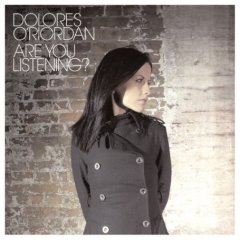 You'll be aware of course that the raven-haired colleen was the distinctive voice of The Cranberries, so it won't come as too much of a surprise to find that her solo debut sounds pretty much like one of their albums. So, that'll be Gaelic tinged indie-folk and stadium rock then, given the breathy, soaring high notes warble and slightly jerky melodies that characterised the band's material. Nothing to scare away the fans here. It might though earn a few new ones given there's less of the political posturing and more of a personal input, the delicate Apple of My Eye written for her hubbie, the stirring single Ordinary Day inspired by the birth of her third child and, rather less full of sentimental gush, the European waltzing tinkling piano spooked Black Widow a response to her mother's death from cancer.
I can largely live without the power chord struts and whooping embodied in Loser, When We Were Young, In The Garden and Angel Fire where she often sounds as though she's gasping for breath. But tune to the softer, more acoustic - and sometimes Kate Bush coloured - songs like the flute flavoured Human Spirit, the woody ambience of Accept Things and the lovely shimmering lilt that is Ecstasy, and the answer to the titular question should be a definite 'yes'.
www.doloresoriordan.ie
www.myspace.com/doloresoriordan
Mike Davies May 2007
---
Aidan O'Rourke - Hotline (Reveal)
Lau's ace fiddler is also a composer of some standing, and while winning the Composer Of The Year title at the 2011 Scots Traditional Music Awards he's also extremely well versed in other idioms than traditional music. Hotline, his third solo album, brings us even closer to his embracing of jazz and experimental classical avant-garde, ostensibly but by no means exclusively within a broad framework informed by the tradition (indeed, it's not until near the end of track 2 of Hotline that a recognisably trad-influenced theme emerges, and even then its skirling patterns are treated minimalistically).
The whole album takes the form of a suite commissioned by the Tobermory Arts Centre An Tobar as part of PRS For Music Foundation's link to the London Cultural Olympiad of 2012, together comprising five pieces inspired by Aidan's memory of his father telling the tale of TAT-1, the first sub-marine transatlantic telephone cable carrying the Moscow-Washington hotline, this facility being housed in a building just outside Aidan's hometown of Oban. There are samples of telephonic chatter threading through the music at times, which occasionally distract a little, but the unity of the music is strengthened by its atmospheric character (some of it was recorded within the aforementioned building) and the significantly boundary-hopping nature of the contributions of Aidan's hand-picked pool of fellow-musicians, which provide the distinctive sounds of harp (Catriona McKay), piano (Paul Harrison), percussion (Martin O'Neill) and especially tenor sax (Phil Bancroft).
Hotline is a distinctive and satisfying project, best experienced in the sparkling, animated fourth piece HMTS Monarch and the suite's fiddle-rich finale Gallanach Bay (titled after the Scottish terminal of the cable). And Lau fans are urged to give it a try too, not least for their essential fix of Aidan's own superlative and inventive playing.
David Kidman October 2013
---
Aidan O'Rourke - An Tobar (Navigator)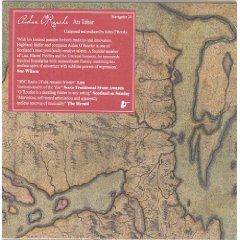 One-third of the fiery, multiple-award-winning Lau and a key member of the Blazin' Fiddles and Unusual Suspects ensembles, Aidan is not only a highly skilled fiddle player but also a true progressive, a musical adventurer and an incredibly inventive composer in his own right, as his 2006 solo album Sirius proved beyond doubt. In a manner reminiscent of the Third Ear Band's Elements album, An Tobar is a kind of concept suite of linked movements, here five in number. And it's an extraordinary, and edifying, experience.
An Tobar (which translates as The Well) is the name of Tobermory's Arts Centre (on the Isle Of Mull), at which the late Martyn Bennett had his studio for a number of years. Aidan's liner note describes An Tobar as "a gathering place where arts, music and culture meet: a source of inspiration for the local community and our broad artistic community alike": a typically generous and all-embracing mission statement for his own creative inspirations too, it turns out, which audibly focus on the intense spirit of the place.
To help him realise his musical vision, Aidan conjures up some unusual and stimulating sounds from his collected band of musicians (Lau-mate accordionist Martin Green, harper Catriona McKay, saxophonist Phil Bancroft and percussionist Martin O'Neill) to complement his own dazzling fiddle pyrotechnics. Each track is excitingly, daringly different: the opening (title) track continually morphs between traditionally-inflected jig rhythms of Aidan's own devising and quasi-improvised passages of jazzier, more syncopated rhythms and riffs, whereas Sea embraces some distinctly discordant textures conjured from contrasting instrumental timbres. The rather cryptic Tabar Nan Ealain builds from a looped sample of a poem written by Aonghas MacNeacail to mark the tenth anniversary of An Tobar itself, into Kirsty MacKinnon's vocalisation of the poetry. And One For Martyn is directly inspired by Martyn's all-consuming passion for the indigenous music of Scotland and their shared penchant and aptitude for taking this music into altogether new realms of expression. Finally, Eas Fors (Waterfall) veritably tumbles out of the speakers in a neo-minimalist torrent of raging sax and percussion figures underscored by rippling harp.
The whole album is sumptuously recorded and brilliantly mixed and balanced, with every single strand of the often complex instrumentation absolutely clear. An Tobar is at times quite a knotty creation, and demands your undivided attention, but if you give that freely then I firmly believe that time will declare it a masterwork.
David Kidman December 2008
---
Declan O'Rourke - Since Kyabram (V2)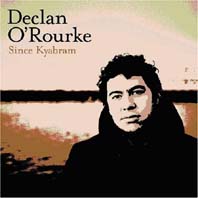 Born Irish but until four years ago living in Australia from age 14, songwriter Declan has lately had considerable chart success in his native land, but (perhaps curiously) has left it until now to attempt a breakthrough in the UK, coinciding with a major label deal with V2 and key London gig dates like one at the 100 Club at the invitation of Paul Weller no less. Recommendation enough, you'd think, and I'd not disagree that Declan has plenty to say and a charming way of saying it. With a singing style that's been variously compared to Nick Drake, Nat King Cole and - most relevantly for NetRhythms readers - Josh Ritter, Declan has a way of drawing the listener in with its understated, smooth yet keenly-felt delivery. I do feel however that while in one respect Declan's singing is a unifying factor, the cryptically-named Since Kyabram is to me a little wayward stylistically, almost as if Declan's mildly unsure of the audience segment he's aiming at reaching - sometimes he sounds as if he's trying to emulate Tom Petty with an accessible driving and flowing pop-jangle (No Brakes), whereas at other times he's swinging along jauntily (1-Way Minds, Birds Of A Feather) or dreaming intensely and passionately (We Didn't Mean To Go To Sea, which even reminded me of Steve Knightley). There's also a Beatlesque would-be-anthem (Love Is The Way), the dreamlike vision of Sarah, the drifting troubadour ambience of Your World, the Rufus Wainwright-like croon of Everything Is Different... plenty of contrast, certainly. And yet the opening section of the final track, a gently emotional acappella Marrying The Sea, is probably the most impressive song here for me. Generally speaking, I did rather like the air of wistful, yearningly reflective optimism that permeates Declan's writing, and the musical settings (again gentle, with soft string tones and acoustic grounding, yet often laced with a kind of 70s-soft-rock edge) make for easy and intimate listening (but unfortunately I can't credit or namecheck the musicians or producer as no information was included with the promo disc). I'm not always totally won over by the simplicity of Declan's lyrics, normally a very positive quality, but there's enough to keep me fairly hooked for at least two-thirds of the time on this offering, and I'd be interested to hear what he does next.

David Kidman
---
Shelleyan Orphan - We Have Everything We Need (One Little Indian) Oct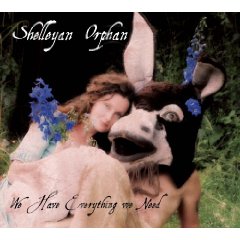 Their name a homage to English Romantic poet Perce Bysshe Shelley, Bournemouth's breathy voiced Caroline Crawley and Jem Tayle formed the band in 1983, signing to Rough Trade two years later and releasing debut album, Helleborine, a fusion of pop and classical that suggested a slightly more fey and sensitive Pre-Raphaelite version of Everything But The Girl in their Cherry Red days. They called it a day after their third album, 1992's Humroot, and for a while dropped out of the business. However, eight years ago they got back together under their original name to record a track for a Tim Buckley album. Clearly the spark was still there, so now here's their first new album in 16 years.
As ever, it blends a variety of styles, the pop and classical also informed by folk, Eastern music and blues with instruments that include hurdy gurdy and celeste. It's an intoxicating affair, ranging from the heady jazz-folk Bodysighs. Evolute's echoes of the ISB, the bluegrass foot stomping pop shades on Something Pulled Me and trip hop blues How A Seed Is Sown with its distorted guitars and airy vocals to the moody Andalucian flavoured Judas, playfully skittering duet I'm Glad You Didn't Jump Out Of The Car That Day and the euphoric rock out Bosom.
If they'd only got back together to record the heartbreaking I May Never, it would have been worth the wait, everything else is a glorious bonus. As Percy himself once put it, 'Spirit of beauty, that dost consecrate with thine own hues all thou dost shine upon'.
www.myspace.com/shelleyanorphan
Mike Davies October 2008
---
Paul Orta & Friends - Paul Orta & Friends (Great Blues Recordings)
Paul Orta has had one of the best schoolings in the blues that you could think of. His formative years were spent in the playing company of such luminaries as Matt "Guitar" Murphy, Pinetop Perkins, Eddie Taylor and Robert Lockwood Jnr. You would expect a top class musician to emerge from that history and on the evidence of this new CD you will not be disappointed. It is a compilation of songs from four of his previous albums plus some additional recordings with various groups. Orta has made Europe his home for the past six years and he has connected with a number of European artists as well as finding time to record with some of Texas' best musicians.
The opening track, You Don't Have To Go, has dual harmonicas (Orta and Lazy Lester) and these set the scene for this blues chugger. Orta delivers it with a lazy vocal and gives us a top class blues with a live feel, ably backed by "Uncle" John Turner on drums. Tear Drops keeps the pace slow and the wailing harmonica is the real deal. Hoochie Coochie Girl has injected pace and top harmonica again. He gives us Swing Blues and Rock n Roll on Robbing Little Woman, complete with lung bursting fills and bouncy delivery. Little Girl is choppy and shows a little frailty in the vocal. It's back to the slow ones for Hey Mr Devil and this is a highlight with scything harp in a Chicago style.
Eyesight To The Blind is a famous old song and Orta's upbeat vocal comes into its own. That is followed by an acoustic blues with a barroom feel in the form of Your Looking So Good. Bala Pradal's piano and Orta's harmonica compliment each other and the slide guitar from Karim Albert Kook adds so much. It is simple in its execution but sometimes he gets a bit overpowered. Ma Cherie (Sugar Bee) has Cajun influences as the title alludes to and the fuzzed vocal adds great effect. Boogie Til You Drop has Orta unleashing his harp again but the song is only saved by his prowess on the instrument. The raw Everytime is upbeat but Orta's deficiencies as a vocalist start to show up here although it may have been cut in one take. The closer, I Don't Want No Woman has a better vocal, provided by U.P. Wilson and is a slow, acoustic-based blues. Not my way to end an album but pleasant enough anyway. Paul Orta is in the higher echelons of blues harmonica players and this is a great introduction.
David Blue April 2007
---
Beth Orton - Comfort of Strangers (EMI)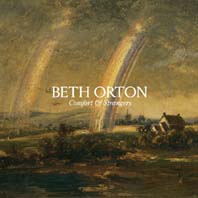 Ten years on since her debut album, four since the release of Daybreaker, Orton's maturing nicely, the image of adolescent waif giving way to worldly wise woman. Sharing a title with the Ian McEwan book, her much awaited fourth album was recorded in sparse, stripped down format over a quick two weeks with Jim Rourke at the controls. Heavy with songs charting the end of a relationship, it opens with the kiss-off Worms, a lazy jazz n folk roller, before heading down the reflective flashback path documented in the bittersweet Safe In Your Arms and A Place Aside, though it should be noted she also includes a track titled Absinthe, the drink that numbs memory.

Musically, the mood doesn't range anywhere as far and wide as her past work with its techno dabblings, content to settle between jazzy blues and the dusty folk-country that characterises Countenance, Rectify and the soul-baring Heartland Truckstop. Pedal steel, harmonium and acoustic guitar add emotional texture to several tracks, most notably the strangely Melanie-like Shopping Trolley (a neat metaphor for the wonky wheels of life) and the beautifully seasoned bluesy Feral Children where her voice seems to acquire the wearied gumminess of a seventysomething backwoods folk-gospel veteran.

You'll still hear shades of Nick Drake poking through the likes of the watery afternoon moods of Heart Of Soul or Joni Mitchell on the title track's understated cool folk-jazz vibe, but this introspective and oddly emotionally comforting album is very much the sound of Orton's own voice, one that has become intoxicatingly assured.

Mike Davies
---
Or, The Whale - Or, The Whale (Seany)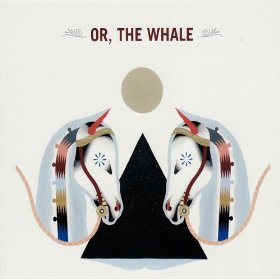 A new California alt-country septet named from the alternative title to Moby Dick, fronted by Alex Robins with co-vocalists Lindsay Garfield and Julie Ann Thomasson and featuring pedal steel and saw among their instrumentation, their 2007 debut won them a Hollywood Music Award for Best Americana/Roots Artist. Four years on, they return with another set of strong melodies that will inevitably have everyone trotting out the CS&N, Neil Young and Eagles references with numbers like Datura (a hymn to the hallucinogenic jimson weed), Rusty Gold, Never Coming Out and the rootsy close harmonies slow tempo No Death.
They throw up some crunchy counterpoints, though. Black Rabbit more like Jefferson Airplane with the female harmonies sounding like Grace Slick battling through a feedback storm of electric guitars and heavy drums, Giving Up Time a contemporary chain gang gospel blues with a slow Tusk beat and Keep Me Up surely borrowing its heavy drone rhythm from Led Zep, who, you'll recall, had a tune named after the first part of Herman Melville's classic.
However, while they get slightly funky with the piano on No Love Blues, they never really slip out of a third gear, leaving the album feeling a bit of a plod, the two brightest moments coming when Robins takes a back seat, leaving Garfield to feature her pure folk vocals on the gentle acoustic goodbye and Thomasson to showcase her Southern twang for Terrible Pain's bluesy burn. Perhaps a duo side project might be in order.
Mike Davies February 2011
---
The O's- We Are The O's (Idol)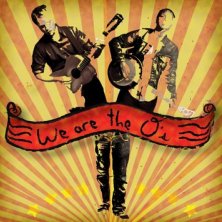 Formed in Dallas last year by Taylor Young and John Pedigo, whose previous outfits had included Polyphonic Spree, Young Heart Attack and The Backsliders, the order of the day here is pop tickled front porch bluegrass served up with banjo, acoustic guitar and nasally Texas twang vocals.
As such, it won't win any awards but with catchy melodies, whisky ruminations, lonely highways and broken down love songs played with a refreshing no frills open honesty it does pass a pleasant half hour or so. Listening to You've Got Your Heart and One Way Ticket, Neil Young clearly has an influence, but there's also a hint of the Dillards about them at times while Diamonds may remind some music buffs of cult 60s outfit Hearts & Flowers. Not one for the top of the shopping list, but worth checking out if it turns up in the budget racks.
Mike Davies November 2009
---
Bobby Osborne & The Rocky Top X-press - Bluegrass melodies (Rounder)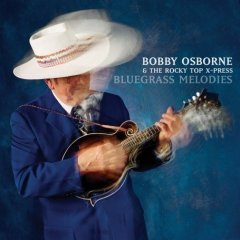 Bobby's well regarded on the specialist Kentucky-school-of-bluegrass scene, notably through his collaborations with brother Sonny in the Osborne Brothers, since which time he's branched out with his own band. This, his second Rounder offering with Rocky Top X-press, treads much the same path as the first (Try A Little Kindness), with a well-trodden demeanour of tried-and-trusted twang, smooth vocal work, clucking banjos, fretful fiddles, doleful dobro, thwacking bass and so forth. Actually, Bobby's voice has a distinctive kind of legato character, almost a croon, that you don't always encounter in straight bluegrass, and his command of phrasing is rather persuasive; for their part, the guys in his band try their hardest to compete fully with the rich timbre of their leader's vocal prowess. On first play, I found it all just a little wearing, but when I got used to the ensemble sound it all made more sense and it was easier to luxuriate in the textures and just sit back and enjoy the experience (I certainly returned to the album quite soon after, which I didn't at first expect to!). As well as the songs (two of which are Bobby's own), there's a lightly swingin' mando-dobro instrumental (Lucky Lane Shuffle), and the band are joined on the final track (a respectable, if perhaps over-arranged cover of Vince Gill's Go Rest High On That Mountain) by Rhonda Vincent. If you like your bluegrass to major on rich "high-lead" vocal work rather than strictly instrumental chops, then Bobby is right up your street and one artist you'll want to go for.
David Kidman October 2007
---
Elle Osborne - So Slowly Slowly Got She Up (Folk Police Recordings)
Over the past year, maverick independent spirit and visionary once-abrasive fiddle-singer Elle has contributed a track to the Peter Bellamy tribute album Oak Ash Thorn and released a wilfully quirky taster-EP Good Grief, following a too-long period of silence since her stunning (if for some listeners extreme and decidedly un-easy-listening) CD Testimony many years ago.
Now finally she delivers the promised full-lengther, and while it contains a healthy proportion of thoroughly accessible (by her own mildly left-field standards) folk music that audibly seems almost to hark back to the glory-days of the Albion Country Band, it's also a defiantly original expression of Elle's very special musical personality and artistic credo. Sure, Elle's quiversome vocal delivery (even in this recently-tamed form) is still a thing of fragile nervy beauty, and for some listeners this takes more than a little time to get used to let alone appreciate; and sure, her original takes on folk song are often decidedly unorthodox and contain a measure of conceptual experimentation and unusual sounds. But now it seems as though she's finally been able to draw together the multifarious strands of folk tradition in an almost seamless demonstration of the history of innovative folk: seasons they may change, but with gaze unchanging. It's easy to imagine this is how psych-folk might have developed if the last 20 years hadn't got in the way; and the spirit of Alasdair Roberts hangs heavy over the proceedings, which is not surprising considering his guest appearance on two of the CD's tracks. Aside from Elle herself of course, the other principal defining presence on the disc is Trembling Bells' idiosyncratic drummer Alex Neilson, who contributes significant brush-strokes (and more besides) to all but three of the tracks. And there are also guest appearances from Scott Smith, Michael John McCarthy and Stevie Jones, album co-producer Jamie Savage and a handful of harmony vocalists including Cath and Phil Tyler.
Elle's own bold treatments of her chosen material may often seem contrarily expectant but they're always highly individual, from the hushed, breathless yet finely controlled expressiveness of the classic ballad Fair Annie (which is done intensely acappella) to the almost cheery swagger of the tumbling sing-song mardi-gras My Coffin Shall Be Black (but don't try to count the mourners!). On some tracks I also fancy I hear a close post-echo from the ghost of the Shirley Collins No Roses sessions, but Elle's vision is an altogether lither, nimbler, and not at all lumbersome contemporary equivalent that stays right in tune with the times.
And most extraordinary of all perhaps is Elle's cathartic, doom-laden psychedelic-sea-voyage take on the outward-bound shanty I'm Bound Away, which is characterised by cascading waves of massed blinding fiddle drones (Mr Fox meets the Third Ear Band?) – a disc highlight for sure. After which, the disc's would-be-finale Three Score And Ten seems well nigh gentle, with its resigned sense of tension yet almost celebratorily anthemic vibe and refreshingly unsentimental eulogic coda. This is connected to the outer fringe of the disc by a full nine minutes of silence, then we hear a ghostly echo of tradition rising from the deep, from the ship's radio set as it were, in the form of (I think) Elle's father Glenn singing a snatch of The Captain's Apprentice (which Elle herself sang acappella so compellingly earlier on this very disc).
I'm convinced this intelligent, responsive record will in time come to be regarded as a landmark album in the developing sphere of modern-day folk tradition; it's already one of my own personal albums of the year.
David Kidman August 2011
---
Elle Osborne - Testimony (9th House)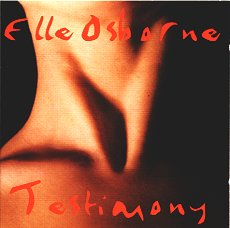 This young lady was recommended to me by someone who'd seen her at Sidmouth a year or two back, on whom she'd made an impression disproportionate to the brevity of the sighting! Though based in Sussex of late, she spends much time in Antipodean climes, where her live gigs are very popular to say the least. This is her début CD, and a well nigh unique album it is – just Elle, her voice and her fiddle for the most part (with very occasional guests on cello or extra fiddle), recorded closely and intimately to match her distinctive performance style. She's one of the relatively rare breed of fiddle-playing singers who sing while playing, too (though self-taught, she admits to having gained encouragement and inspiration from Barry Dransfield). As represented here, Elle's repertoire comprises mainly traditional tunes and songs, many of the latter having been absorbed during her upbringing in north-east Lincolnshire.
She also tackles the work of more recent songwriters – her unaccompanied rendering of Frank Higgins' Testimony Of Patience Kershaw is outstanding, penetrating to the heart of the character with heaps of insight, and similarly that of Richard Thompson's Withered And Died conveys the innate pain of the lyric with a vividness with which I completely identify (purists should note that in doing so, Elle also takes some allowable liberties with the song's original, admittedly imperfect structure, but hey this is the oral tradition ain't it?). She also sings John Conolly's Ranters' Wharf (appropriately, as her parents and grandparents were involved in the Cleethorpes/Grimsby folk scene).
Elle's integrity is abundantly clear throughout the album; her singing is full of spirit, invested with a personal brand of expressiveness that's unprettified, freshly conceived and thus all the more welcome. Perhaps her down-to-earth response stems partly from the strain of singing-on-the-edge, where passionate commitment triumphs over any deficiency in formal technique, and partly from her diction, decorated with unashamed smidgens of regional accent (a southern glottal stop here, a northern vowel sound there). For starters, listen to the way Katy Cruel just tumbles out, then sample the poise and dramatic contrasts she brings to the comparatively lengthy ballad Annie And Gregory – both are typical of the breathless enthusiasm with which Elle lives the songs and speaks directly to the listener. And her playing (while again not always absolutely technically perfect) is possessed with an assuredly robust, earthy quality that is attractive and addictive, bearing repeated listening in a way that much of the rather more obviously accomplished playing we're used to nowadays often doesn't. So there you have it – an extraordinary album, testimony indeed to an extraordinary talent.
David Kidman
---
Joan Osborne - Little Wild One (Womanly Hips)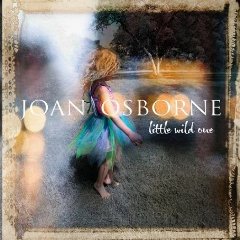 Still best known for her solitary major hit single One Of Us off Relish, the Anchorage singer-songwriter remains defiantly hard to pin down. She's sung bluegrass, rock, and soul and toured with the Grateful Dead, Dixie Chicks and Motown sidemen the Funk Brothers. Reunited with her breakthrough album team of Rick Chertoff, Rob Hyman and Eriz Bazilian (and isn't it about time for a Hooters resurrection), this pretty much covers all the bases. There's the blues-rock yodelling Rodeo and the jazz shuffling sultry funkiness of To The One I Love, Can't Say No's Spanish and Eastern flavoured beats, the rock swagger Sweeter Than The Rest and the sensual purring blues title track.
It opens with Hallelujah In The City, a mix of bluegrass, gospel and country rock that spotlights electric guitar and mandolin and reveals itself as a hymn to her adopted home city of New York. It's not the only song here about her love affair with the Big Apple. The title of the closing Bury Me On The Battery pretty much speaks for itself as the stripped down piano based song unfolds as a sort of gospel Emmylou Harris while the plaintive acoustic folk of Daddy-O spins memories of Canvey Island's faded glories.
It's ironic then that she didn't actually write the album's best bet for another hit, Cathedrals, a shining Imagine-like celebration of the New York (and Rome) skyline, and, in a subtle religious motif, of how being caught "in the shadows of tall buildings" prompts you to examine who you are and your place in the world.
Everything else though is either individually or collaboratively penned by Osborne, the crooning, healing country soul of Light Of This World interpolating the Rev Gary Davis' I Am The Light Of This World. And, as the metronome ticking rhythmic sway of no man's land relationship number Meet You In The Middle ably confirms, she has the songwriting chops to go with one of the most undervalued voices in contemporary American music.
www.joanosborne.com
www.myspace.com/joanosborne
Mike Davies November 2008
---
Joan Osborne - Pretty Little Stranger (Vanguard)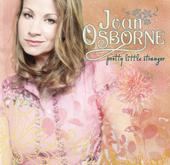 Joan herself considers Pretty Little Stranger, her first album containing original material in six years, as almost a "genre" album, in that she consciously took the genre of country music, which has certain constraints built in, and put her own sensibility into it. If that sounds rather calculated, and a recipe for musical disaster, then let me scotch that right away, for Joan's produced a very credible contribution to the genre without compromising on quality or accessibility. In fact I'd go as far as to say that Joan sometimes brings a not-readily-definable, slightly unsettling undertow to her admirably earthy songs of love and life, one that's not quite orthodox in standard country; dealing confidently with the whole emotional gamut from lost to lusty, seductive to lonesome, she avoids triteness in essaying a genre that's often renowned for that quality! Difficult to explain, you just have to hear it. Joan says that in writing the songs (six out of the album's twelve tracks are originals) she "learned how difficult it is to be simple"; there's certainly a craft involved, and her own writing easily stands up to comparison with the covers here, which include Patty Griffin's What You Are, the old Grateful Dead number Brokedown Palace, the Kris Kristofferson heartbreaker Please Don't Tell Me How The Story Ends, Beth Nielsen Chapman's Time Won't Tell (specially well done) and songs by Rodney Crowell and Lane/Henley. And she sings them as to the manner born, no doubt about it, with an earnest soulfulness that's absent from so many of the radio-friendly country-clones around. Joan's been really fortunate too in securing the services of Steve Buckingham as producer, and her backing crew includes Bryan Sutton, Sonny Landreth, Steve Gibson, Dan Dugmore, Eddie Boyers and Michael Rhodes, with harmony vocal appearances by Vince Gill, Alison Krauss and Dan Tyminski. Pretty Little Stranger is coyly touted as just Joan's "version of a country record", but it's so much better than a mere tribute-album trend-cashin; it's a perfectly realised country record in its own right, which has earned its place on the shelves alongside the "real thing".
www.myspace.com/joanosborne
www.vanguardrecords.com
David Kidman January 2007
---
Tim O'Shea & Friends - Lake Of Learning (Lackeen Records)
Tim's second studio CD, like his first (Fair Dawning) and a 2001 live offering, draws ably from the deep well of music from Ireland's south-western corner, his primary influences coming from the Sliabh Luachra in Co. Kerry and the tunes of Co. Clare. It contains eight tune-sets and four songs, all bound together by the common thread of Tim's nifty, driven guitar work. Although Tim has nine instruments in all at his disposal for the music-making this time round, they're used selectively and rarely with more than three playing at any one time on any one track. His "friends" (the supporting musicians) prove themselves a feisty unit, and they've worked hard touring the world to champion Irish music. The roster comprises Barry Magee (concertina), Paddy Jones (fiddle), Ger Culhane (accordion) and Matt Bashford (uilleann pipes, clarinet, low whistle), offering some interesting and rewarding, if sometimes unusual, textural possibilities – for instance the warm reedy timbre of multi-tracked clarinets providing a coda to Tim's rendition of Ron Kavana's Reconciliation. I also liked the concertina-accordion duet on the set of jigs (track 3). The playing is sprightly and enjoyable on all the tune-sets, although on one or two occasions I felt a slight reserve, holding back. Then again, an out-of-tune fiddle on the first tune of track 7's jig-set is all the more noticeable through being exposed carrying the entire melody part. Tim's plaintive slow air Feartha Famine, played solo on guitar, paints a compelling portrait of abandoned homesteads, and stands proudly at the centre of the CD. The CD's other solo item (a rendition of O'Carolan's Mr. O'Connor) is given over to Barry's concertina playing. It's a minor shame, though, that Matt's magnificent piping skills are utilised only on one of the songs (Andy M. Stewart's Freedom Is Like Gold). This, along with the remaining vocal tracks, is managed credibly by Tim, his voice carrying shades of Denny Bartley in its overall tone and phrasing but without quite the same degree of searing intensity; best of the four songs, however, is probably the title track, one of Tim's own compositions, which was partly inspired by a legend centred round Loch Léin, the largest of the Lakes of Killarney. An enjoyable collection altogether, and an attractive booklet to go with it too.
www.timosheaandfriends.com
www.copperplatedistribution.com
David Kidman
---
Otley Folk Festival - 16th to 19th September 2004
Now in its 13th year, Otley has over time established itself as one of the most eclectic of the smaller festivals to bear the "F-word" in its title. Otley's a great little town, right on the border frontier where West meets North (Yorkshire I mean) and country meets folk. Much of the local "folk" scene favours country- or bluegrass-flavoured, gentle singalong or good-time blues rather than strict trad. folk, or else it's the province of young acoustic songwriters and instrumentalists, and this scene is always fairly represented at the Festival, which utilises much of the local talent of that ilk, year upon year, giving these artists some valuable exposure. The festival roster is balanced by the importation of a sprinkling of big-name guest artists and some well-chosen "middle-ranking" names, with one or two more obviously traditional folk persons thrown into the mix for good measure. So this year the headliners were Last Night's Fun, Chris While & Julie Matthews, Jez Lowe, Coope, Boyes & Simpson, Les Barker … you get the picture. (No Show Of Hands this time, but see below…) All top-quality, reliable professional entertainers at the top of their game, guaranteed to bring in the punters - which they sure did. Some excellent choices for the next tier too, with performers every bit as good as the "bigger names" and deserving to be better known - like Mundy-Turner, Phil Beer & Deb Sandland, Alistair Hulett, Ray Hearne, Grace Notes, Mary Humphreys & Anahata, Tom Napper-Tom Bliss. Alongside some intriguing new permutations, for instance Boyle/Devine/Boyle (wherein the wonderful Maggie Boyle teamed up with a jazz guitarist and keyboard player to present an absolutely stunning set), And the versatile, though supremely unclassifiable Stanley Accrington. Top of the "local" acts was the mighty Duncan McFarlane Band (on the brink of nationwide recognition now I trust!), while folks such as the Durbervilles and the Hall Brothers brought the houses down in their inimitable style. There was acoustic magic from two very different combos Waking The Witch and Ola, and lovely expositions of mostly traditional song from Rachel & Becky Unthank and Sylvia Needham, while in direct contrast rootsy blues of varying hues came courtesy of Brendan Croker, Johnny & the Poorboys and Gerry Cooper. As always, the various street activities proved one of Otley's strong suits, while Otley's proliferation of pubs (more per square yard than any town of comparable size, it is boasted!) were mostly packed to capacity with impromptu sessions (though these seemed mostly of the musicianly-diddly kind this year). The only minus points for me were the comparative lack of quality singers' sessions, and most especially the difficulty in finding any venue for singing that wasn't beset with choking cig-smoke or extraneous noise permeating from other areas. But the whole festival generated a really good buzz, and events proceeded without any major hitches - even the notoriously fickle Yorkshire weather was kind.
David Kidman
---
The Outcast Band - The Longest Mile (Thirsty Dog)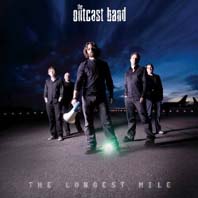 That the album is produced by Phil Tennant, a man who's twiddled knobs for the likes of The Waterboys, Levellers, Saw Doctors and The Tansads, should give an idea of which ballpark the Stroud sextet are playing in. Originally begun 15 years ago, the tapes got lost when members of the band found they needed regular jobs. Then, last year, they resurfaced, so the band regrouped, dusted down, polished up and added to the material until it's now finally seeing the light of day.
The blurb describes it as Runrig on speed with a dose of West Country tradition, although the opening track The Garden Song feels a lot more Gaelic than that. There's more of a Celtic flavour to piano and fiddle backed swaying ballad To Be Someone while the surging After The Storm and The Longest Mile both have that Mike Scott sound to them.
The material doesn't quite measure up to the Tennant-produced comparisons, but Damian Kay has a compelling raspy voice and the band drive things along with power and confidence and when they hit the mark, as on Orphans and Blood And Soil with its trad-coloured violin solos, they create quite a fire. Probably a better live than CD experience, though.
Mike Davies October 2010
---
The Outside Track - Curious Things Given Wings (Lorimer Records)
I was very favourably impressed by this pan-Celtic band on the evidence of its debut CD of a little over a couple of years ago, and much desirous of catching them live. Sadly I've still not managed that, and such is the way of the musical world that The Outside Track now sports a slightly revised lineup, with Nova Scotian musician Mairi Rankin (one of the Rankin Family) taking over the fiddle role from Tricia Clark (and throwing in a spot of stepdancing too). And Alan Jordan is now only credited with "guest appearances", which rather implies that The Outside Track is now regarding itself as a five-piece (the remaining nucleus of accordionist Fiona Black, flute/whistle supremo Norah Rendell, young harpist Ailie Robertson and guitar/bodhrán merchant Cillian Ó'Dálaigh is retained).
But no matter, for the key features that marked out the band's debut offering – a scintillating energy of execution, a real flair for keen instrumental arrangement and a responsive, yet tightly woven internal balance – are even better focused, and more persuasively showcased, on this intriguingly titled followup disc. No explanation for that title is proffered anywhere in the package, but the musicians' playing certainly takes flight at every available opportunity. The Outside Track's specific instrumental blend still makes it hard to resist a Poozies comparison, but this is a superficial impression only and any fears of copycat mode are quickly banished by the distinctive virtuoso musicianship of each member of the crew.
This time round, the band presents us with a well-rounded mix of instrumentals and songs – half a dozen of each. Norah takes all the lead vocals here, and she seems to have gained in power and strength since the band's debut. There are some interesting choices among the songs: Madam, Madam, with its convoluted time-signature, seems to belong more to the Balkans than Nova Scotia or Scotland, whence it first originated (and comes complete with a brilliant rendition of Lauren MacColl's tune The Dealer, by the way), while Silvy Silvy is also sourced from Helen Creighton, this time from her collection of Songs From New Brunswick. The album's opener, the pirate song The Turkish Revery, is a variant of Lowlands Low from a mixed lineage of Burl Ives and Dáithí Sproule, while the closing track is an inspired rendition of Julie Henigan's beautiful Farewell Song, with some gorgeous vocal harmonies from Mairi in counterpoint to Norah's lead. Blackbirds And Thrushes is more well-known of course, and while charming and pleasing on its own terms, perhaps lacks the final ounce of distinction.
The instrumental tracks are an invigorating bunch, with the energetic reel Le Voyage (penned by Québecois accordionist Éric St-Pierre) and the snappy Highland strathspey Belladrum Outhouse (from the Simon Fraser Collection) ideally complementing the irregularly funkier Panic! and the bustling Cork and Kerry polka-set The Jubilant Goat. And jubilant is something The Outside Track have every right to be now, as they are destined for even greater honours within the Celtic fraternity upon the release of this joyfully accomplished record.
David Kidman January 2011
---
The Outside Track - The Outside Track (Bedspring Music)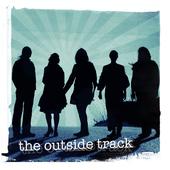 It was the estimable Jacey Bedford who first pointed me in the direction of new Celtic band The Outside Track; she's not thrown me a bum steer yet, as they say, so I was expecting good things from this outfit - and I was not disappointed. Having not (yet) seen them perform live, I can't vouch for the excitement they generate "in the flesh", but this, their debut CD, is certainly more than enticing enough to be going on with, so read on!
There's no background information in the CD package, but I can tell you that the band was formed in 2005 at the Irish World Academy Of Music And Dance in Limerick. However, the group name does not signify a Henry Lawson tribute band (arcane reference for devotees of Australian bush ballads!). No - in fact only one of the band is Irish-born: that's guitarist Alan Jordan, coincidentally the only male out of the five musicians; whereas the four ladies come variously from Scotland (harpist Allie Robertson and accordionist Fiona Black), Derbyshire (fiddle/bouzouki player Tricia Clark) and Vancouver (flute/whistle player Norah Rendell). Three of them (Norah, Tricia and Alan) also sing, so there's a sensible variety of timbres and approaches within the CD's seven vocal tracks (the disc's an appealing half-and-half mixture).
First impressions, I suppose, are of a kind of slightly more pan-Celtic version of the Poozies, and although The Outside Track don't have the same degree of lusciousness in the vocal department their own specific vocal qualities more than complement their comparable degree of individual and combined musicianship. But this review should attempt to characterise The Outside Track (let's call them TOT from now on shall we?) rather than dwell on what they are not (I only cited the Poozies as an initial reference point, after all). The most striking aspect of their performance, especially on the instrumental tracks, is their innate feel for a credible and winning internal textural blend (CD producer Brian Bedford has done a splendid job in highlighting this, I feel); no one instrument is allowed to dominate, while each player is evidently both alert and fully responsive to the ebb and flow of dynamics required by the contours of the tunes. There's no sense of formula to the arrangements, and no hard-and-fast role delineation with regard to allocation of melody or front-line, and this makes for some enchanting and sprightly interplay and swopping-round of parts; additional textural interest is provided by the use of electroharp to thicken the texture or assist the accordion in providing a drone - this contrasting with the more delicate rippling of the clarsach. And it's a nice change to hear a guitarist who's skilled in both lead/melody and rhythm work. For all of the above reasons, TOT's tune-sets require more concentrated "listening" than those of Celtic bands who rely more on impact at specific moments or colour changes or sudden gear-shifts. TOT play their music at a pace that's relaxed but not languid, neither rushed nor expressively overstated, and the spirited interactive musicianship makes for a genuinely refreshing listening experience.
Their repertoire's pretty inventive too: it comprises some Scottish sets (also incorporating self-penned material), an Irish set, a Galician harp tune, a delightful original (Troll), and a Canadian set. As for the songs, these are also drawn from a wide range of sources, and are varied in mood and demeanour. TOT's treatment of Karine Polwart's retelling of the Thaney legend is both exciting and compelling, and Alan's understated rendition of Do Thugas Grá Cléibh Duit (a song associated with Elizabeth Cronin) is very fine. Trish's own songwriting contribution to the disc is The Smugglers Of Strangford, one of those stirring tales of skullduggery that you could imagine Tanglefoot coming up with. And I also liked Maria Dunn's Poor Lonesome Hen (with its chorus inspired by Scottish Gaelic waulking-song tradition and featuring some neat harmony singing) and the tripping gait of Kiss In The Morning Early. However, I did find the repeated warbling cadence of the lead vocal on the traditional Irish Cailin Rua a distraction, and bordering on affectation. The disc's closing song is Dar Williams' Fishing In The Morning: appealing enough, but better as an interlude than a finisher I think. All told, though, I'm decidedly impressed, and very much satisfied, by this CD, and would recommend it to all who love Celtic music, not only well-played and creatively-arranged but also tinged with a spirit of adventure that doesn't rely on mere effect for its impact.
David Kidman August 2007
---
Tom Ovans - Get On Board (Floating World)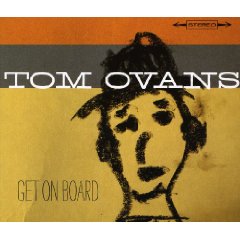 I know I've said this in other reviews, but Ovans sounds so much like a rasping Dylan that even Bob might think he'd stumbled on an album he'd forgotten he'd recorded. Except that these days Ovans is a bit more of a rock n roll Americana guitarslinger, a point firmly made with Get On Board, the opening track of his twelfth album, recorded yet another fine collection of dust throat downbeat blue collar songs about the lost, the desperate and the dreamers trying to stand upright in the face of an unforgiving wind blowing across America.

Swaggering along on a 60s Stonesy riff and repeated title line, if that's how you like your Ovans served, then there's plenty to satisfy with the march along rock n soul Breakdown And Cry with its snarly solo break, the dirty rumbling Honorable Mention with its tip of the hat to the forgotten also rans, the two fisted stride of Never Been In Love and Night Train which sees Dion and Willie Nile riding the rails with Memphis soul horns.

On the other hand, if you prefer his drawl in its more rough hewn ballad mode, then you'll find the entry point with Rainbows, a spoken autobiographical reflection of a working class boy's journey to early 70s California through the fragments of a broken American dream littered with rusting factories and unemployment lines, but still finding love and beauty in the stars above.

On this he builds a powerful stockpile of emotional resonance, grained with the fatalistic pessimism of Western Plain Blues where - like some damned Springsteen - he sings about the 'godawful truth' that "every man here must learn how to fail", and the stark slide guitar blues brooding What I Saw.

The piece de resistance comes with the final track, Too Late Now, a seven minute epic which begins and ends leaning on the fence of a Greenwich Village basketball court as a glimpse of girl passing through sparks a rumination on lost chances and lost love. Sure he sounds like Dylan, but when was the last time Dylan produced a song as electrifying as this!

www.floatingworld.co.uk/music/tomovans

Mike Davies November 2009
---
Tom Ovans - Tombstone Boys, Graveyard Girls (Floating World)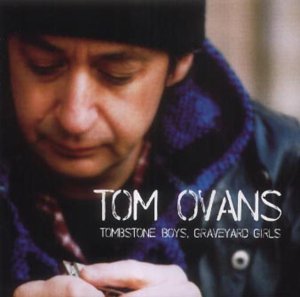 For his ninth album (though Nuclear Sky was a compilation and 15 Unreleased a collection of archive and live material), the Massachusetts born singer-songwriter has cranked up the amps to flesh out the acoustic elements but he's not ringing any major changes. He still plays folk hued bluesy rock, he still sounds like Bob Dylan at his most rasping, there's still wailing harmonica, he still writes dark stories of the road filled with redemption, losers, survivors and ghosts that haunt, songs that dig under the skin of social issues and personal dramas.
As the title suggests. It's not the most optimistic view of the world. Many of the songs deal with a sense of failure, of dreams and hopes broken and unfulfilled, of lost directions. Others just lament humanity's spiral into self-destruction. Cruising down its lyrics highway you find the abandoned wrecks of "angry men screaming obscenities at the traffic" (It's Hard), another politician selling out his town (Great Big Lie), "a million deaths of a million wars" (Tombstone Boys, Graveyard Girls), before you reach towns full of strangers and empty of love.
Faced with such ruins, it's hardly surprising that the songs narrators are so often looking to find their way back home, walking dark and weary roads, trying to find lost connections. Back to Tupelo, back south to Alabam, or just "a ride somewhere where the stars shine and the night is clear." Maria finds him standing back at the door of an old lover looking to rekindle a relationship others tore apart while in Racine, haunted by memories of a woman left behind, the night closing in, he takes another cup of coffee from the waitress and concludes "I guess there's nothing left to do but just keep on singing these blues." Long may he do so.
Mike Davies
---
Over The Rhine - The Trumpet Child (Red Eye)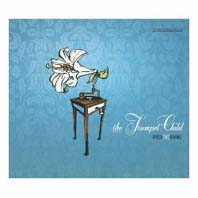 Last year's Christmas themed release of original material, Snow Angels, having slipped under the radar, this is the first I've heard from Karin Bergquist and Linford Detweiler since 2005's The Drunkard's Prayer. Since which time they've parted company with Back Porch and set up their own label. They've also seen to have spent some time immersed in jazz listening sessions, material here variously sashaying to a Latin samba sway (Trouble), burning the torch ( The Trumpet Child), smooching with clarinet at the cabaret (Desperate For Love) and getting into the bluesy swampy swing of things (Who'm I Kiddin' But Me).
The title itself stems from the role the instrument played in the imagery of old hymns and in the spiritual vibe it brought to the work of such jazz greats as Getz, Coltrane, Davis and Armstrong. And it's a hymnal note on which the album opens, recasting the refrain from Desperado as a churchy intro to Don't Wanna Waste Your Time before Bergquist sings "I don't want to waste your time with music you don't need. Why should I autograph the book that you won't even read?"
Well, you certainly need this, shuffling on the New Orleans ripples of I'm On A Roll, crooning lost lullabies about America's foreign policy to an Eastern European bossa nova for Nothing Is Innocent, reaching for the sun's rays on the perky Entertaining Thoughts and sounding as lazily seductive as you might imagine from a song about being stoned on love titled Let's Spend The Day In Bed.
Ambitious and eclectic with a loose limbed, almost improvisational feel, it closes on two endearing oddities. Clanking along with a tack piano and woodwind, Don't Wait For Tom sees Detweiler take the lead talk-sing vocals with Bergquist taking charge of the chorus on a song that tips the hat in jovial homage to Tom Waits circa Swordfishtrombones while, in complete contrast. And finally, they open the gates to pure Emmylou territory for If A Song Could Be President, a cute, witty musing on how much better the world would be if foreign policy was built on harmony, Neil Young was a senator, John Prine ran the FBI and Steve Earle anchored the news. Well, here's an album you'd like to see in the White House.
Mike Davies December 2007
---
Over The Rhine - Drunkard's Prayer (Liberty)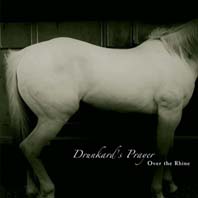 That'll be Linford Detweiler and Karin Berquist then, Cincinatti's husband and wife answer to the Cowboy Junkies (of whom they're also apparently honorary members) named for their hometown neighbourhood that was once a port of entry for immigrants.
You may not have come across the Ohio based duo before but this is actually their eleventh studio album. Well, not studio exactly since it was recorded in their sitting room, Linford providing the melancholic piano framed melodies and Karin the wearied, heart bruised vocals. It must have been a fairly nerve fraying time since the album's the result of a salvage operation on their relationship, the songs about the fracturing and healing of their marriage. Blood on the Tracks with a happy ending.
Listening to some of the lyrics is like being privy to intimate confessions as Berquist sings lines like "little did I know that I almost let you go, until I caught a glimpse of life without you" (Little Did I Know with its sax break and jazzy piano) or 'pour me a glass of wine talk deep into the night who knows what we'll find" (Born). As the title hints, there's plenty of spirituality in the air here, seeping through the cracks of the piano musings, the aching strings and pure vocals, the songs addressing faith and fear, loss and longing. Essentially it's a soundtrack to a long night of the soul, striving to look past self-preservation and reach out to avoid leaving like strangers when the wine runs out and the dawn breaks.
Although the likes of the electric uptempo chugging Lookin' Forward and the cabaret notes of the dizzily celebratory Hush Now (Stella's Tarantella) prove it's not all wrist-slashing musical moods, rather inevitably there's no rock n rolling workouts here. However, as you wash in the pure waters of songs like Spark, Who Will Guard The Door, the late night bluesy torch of Firefly and the naked love song title track, then you appreciate that this is the hush of the heart listening to its inner God. As the album close sup with a simple, piano and upright bass version of My Funny Valentine, you can almost hear the smile playing on Berquist's lips as the affirmation of what was broken has now been fixed, the quiet triumphing over the storm.
Mike Davies
---
Beccy Owen - Down With Gravity (Fairy Snuff)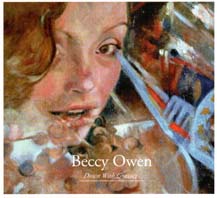 Born in Wales, raised in Newcastle Upon Tyne, Owen's CV makes for impressive reading as do quotes that variously call her a 'delinquent Carole King' and 'a fallen, aggrieved dark angel and very, very special talent.' Apparently Elvis Costello called her music 'lovely and original' during a BBC session, and not just because he wanted to borrow her piano, while she's performed alongside such names as Rachel Unthank, Nitin Sawhey, Jim Moray, Maximo Park and Bellowhead whom she supported on tour. She was also a nominated Performer of the Year at the Journal Culture Awards and has turned her hand to theatre, poetry, and music workshops as well as singing and writing, not to mention playing in seven piece side project Sharks Took The Rest.

It's amazing she had time to record her third album, but be grateful that she can multitask because it is, indeed, rather special. Produced by Kate Rusby's brother Joe and featuring contributions from Kate, singer Richard Dawson, Bellowhead cellist Rachel McShane, and Kathryn Tickell's fiddler brother Peter, the building blocks may be folk but it also enfolds aspects of jazz, pop, blues, gypsy, cabaret and, perhaps not too surprisingly, theatrical show tunes.

Bush and Amos comparisons have been bandied about, but while the likes of Anchor and Sighs bear those out with their vocals and piano, Owen is certainly no clone. Listen to the weave of trad folk, classical and jazz elements on the trickily arranged Blizzard or spare piano ballad Drowning Minnow where hints of Stephen Foster and Randy Newman conjure rainy days New York while Owen's vocals curl and soar to the high notes.

By contrast there's more gypsy blooded, fiery Stalemate's tale of doomed love with its brooding flickering cello and violin notes, hand drum percussion and the dark duetting of Dawson or the multi-textured arrangement of In Your Company with its underlying urban jazz piano vibe and background yelps carrying it to a nervy climax.

As confident on such complex pieces as she is assured on something like the exposed emotions and musically intimate bare bones of You Are Gone and the spine-tingling torchy When I Dock, whatever the title may suggest, she'll soon be defying gravity and flying high.

Mike Davies August 2009
---
Jenny Owen Youngs - Batten The Hatches (Nettwerk)
"It would appear that Jenny Owen Youngs is a full-contact sport", quoth the press handout, referring to her habit of making intimate (lap) connection with anyone she meets for the first time. Similarly with her music, in fact: it lands right there in your lap and refuses to budge, just like that kooky child-cousin who sticks around and you just can't get rid of no matter how hard you try, yet you wouldn't want to be without her, minor irritations an' all. With no apologies for any incidental unladylike, cussin' 'n' drinkin' type behaviour, and totally unafraid of putting you off altogether, Jenny parades her neuroses out there on the same level playing-field as her listeners, using often quite violent imagery and couched within a series of strange but compelling, sassy yet mildly dysfunctional musical settings that veer wildly from chamber-acoustic to electronica, folk-psych-therapy to indie-style jangle-pop. The cryptic Lightning Rod could've come from the pens of Brett & Rennie (Handsome Family), while the deliberate shock-yer-granny value of the language of Fuck Was I is offset by a cute waltz-time setting, Coyote settles you down around that old out-of-tune family upright piano for a vitriolic putdown and P.S. invites you to Jenny's personal small-town jamboree with its clucking banjo and swirling, footstomping old-world textures of clarinet and French horn. The aromatic childhood memories of Bricks, beset with uncertainty and unrest, perhaps provide the album's most potent experience, closely followed by the lazy gait of Woodcut and the Roche-like bittersweet angst and jazzy harmonic twists of Keys Out, Lights On. Vocally, at some times Jenny comes across like an even weirder Ani DiFranco, sometimes she luxuriates in a languid country drawl, then at others there's hints of Dido (yes, really!), while the insouciant opening track Porchrail recalls Kristina Olsen and the bonus track's a crazy cover of Nelly's Hot In Herre! Jenny keeps you guessing right along, wondering what she'll spring on you next and, where all this might in lesser hands be wildly irritating, with Jenny it's actually quite invigorating. Yes, it can be hard to know what to make of Jenny's music, but it's always worth trying, preferably with ears wide open and receptive to whatever tunes into that frequency; each time you play this disc through there'll be some new delight I guarantee.
David Kidman October 2007
---
Judith Owen - Mopping Up Karma (Courgette)
Rejoining Richard Thompson for his latest 1000 Years of Popular Music tour, the Welsh born, LA based Owen (who, for trvia fans, is married to Spinal Tap's Harry Shearer) is taking the opportunity to flag up her new album, a collection of songs whose roots lie in a series of 1998 recordings with Glen Ballard for her debut release for Capitol offshoot Java Records. Eventually released in 2000 as Limited Edition, it's a little unclear what happened to it. While mentioned in her biog, it doesn't figure on Owen's website discography and the press release merely notes that she decided to 'bring the songs to fruition' after listening to them again for the first time in years.
Nine of the songs from the album are revisited here, with new vocals and remixes of the tracks (several of which feature Benmont Tench on organ), while I'd assume that the remaining four, which include Julia Fordham doing backing vocals on Extraordinary, are either new recordings or cuts that never made the final selection.
It's an interesting collection that spans the gamut of Owen's styles, from the folksy opener Creatures Of Habit, the Tori Amos-like piano chops of Ruby Red Lips and the r&b funky Get Into It to the prowly pop of the cosmetic surgery themed She's Alright, Let's Hear It For Love's feline jazzy soul and trademark dramatic piano ballads like Mother Mercy and The Wide Road.
The album also includes a revisited, more orchestrated version of I Promise You, the haunting hymnal ballad that shows her Celt roots and which featured prominently in Charmed, prompting a career boosting surge of interest that, while yet to secure mainstream breakout, has firmly established Owen as one of the leading lights of the folk-jazz circuit, promoting Jamie Cullum to call her a 'female Randy Newman'.
Mike Davies January 2009
---
Dean Owens - Whisky Hearts (Navigator Records)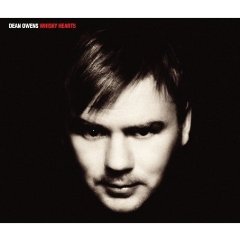 Scots musician Dean Owens has scored a substantial triumph with Whisky Hearts by holding true to a principle many forget, stay close to home. His music may be largely American in style, Owens is not.
While the vehicle for Whisky Hearts is that quintessentially US blend of country/folk with some very pleasant and melodic rock added, it's the substance not the method that provides the real heart and joy.
A song like Raining In Glasgow is carved from the very fabric of real life. The imagery of Elvis Costello and the Attractions at The Barrowlands may be parochial but the sentiment it evokes is universal., "I bet it's raining in Glasgow but tonight I wouldn't mind getting wet' is as heartfelt a statement of longing as any couched in a more flowery phrase.
There is a timeless comfort about Dean Owens and his music. You're drawn in by the closeness his songs rather than dazzled by their lyrical or musical dexterity. He is cut from the same straight-talking, believable cloth as James Taylor.
In fact, as Whisky Hearts develops you become so focussed on Dean Owens that the contributions of such stellar guests as Al Perkins, Thad Cockrill and Will Kimbrough in the main become footnotes in the album's story. Only twice does Whisky Hearts stray into band territory, Hallelujah (not that one) and Miss You CA are true collaborations. The first also has the strongest nod towards Nashville, where the album was recorded, while the latter is a sun-soaked slice of country.
Deans Owens is a soulful rather than spectacular musician. What in others could come across as oppressively morose, Another Sunday being a prime example, on Whisky Hearts becomes sensitive and completely believable. There is very little in the way of brash rock 'n' roll to break the spell |Owens casts on Whisky |Hearts, the aforementioned Hallelujah is perhaps the clearest rock influenced track but even then it's Dean Owens that blazes through.
Everything on Whisky Hearts depends on the strength of the songs and then Dean Owens ability to make the most of what he's written. Man From Leith and a stunningly beautiful title track will surely cement his reputation as a writer while the shades of dark and light he uncovers on Whisky Hearts as a whole, will do the same for him as a performer. On Whisky Hearts, Dean Owens shows himself to be one of those rare musicians able to add lustre to what are already gems.
Michael Mee November 2008
---
Dean Owens - The Droma Tapes (Droma)
Planning to put together a bunch of songs for his solo debut, the lead singer with Edinburgh alt-country crew The Felsons headed out to a remote cottage by Loch Droma in the Highlands with bassist Kevin McGuire to do a spot of writing. However, having put the resulting songs down on a portable DAT, it was decided that, raw and rugged though they may be, to re-record them back in a studio would lose the essence of the moment. So back they went to the cottage to come up with a few more to complete the album. Owens calls it his version of Michelle Shocked's Campfire Tapes. There's no crickets in the background, but you can hear the fire crackling and, if you put the ears into gear, a car and the wind. Chances are though that you'll be too absorbed by the material to hear the environment intruding. Unembellished (though Marianne Campbell and Gary Martin obviously dropped by to add fiddle, harmonica and slide), some of the strummed melodies do tend to sound similar but there's enough musical diversity to avoid things settling into one groove. The Death of Me is a nifty guitar slapper blues, To The Last Sunset cranks up harmonica and a very This Land Is My Land style Woody folk-blues feel while New Mexico sees things heading off into Joe Ely territory and I'm Pretending You Don't Love Me Any More would grace any weeping into the beer session down the honky tonk.
Drawing elsewhere on such other influences as Dylan and Prine, it's a melancholic affair overall with relationship songs of loss, partings and, occasionally, reunions, topped off with McGuire's guitar instrumental Droma. It's not going to change and lives or earn Owens a place in the Country Hall of Fame, but curled up by the fireside in your own mental rustic cottage it sounds pretty good.
Mike Davies
---
The Owl Service - The Burn Comes Down (Rif Mountain)
Following on from its intriguing, and justly critically-acclaimed, debut record A Garland Of Song, the revival/psych-folk collective has this year managed to return to recording with a vengeance (and its full current seven-piece augmented lineup), though in a slightly more traditional vein; but the downside is that it's been hard work keeping up with their various releases! The Burn Comes Down was the first to appear; it's described as an EP, though it contains nine tracks and has a playing time of just over half an hour, which is more than many so-called full-lengthers, so I feel a review is justified on this site, especially when the music and invention is of such high quality.
Although this EP was released before The View From A Hill, its tracks were recorded at short sessions a little after the "main album"; here, the Owl Service enjoyed the benefit of guest contributions from Alison O'Donnell of Mellow Candle (vocal on two fragments), Roshi Nasehi (piano) and Joolie Wood of Current 93 (strings), who subtly enhance the creative sounds conjured by the main protagonists. My only real criticism is that the "fragments" are too brief even to convey the essence of the songs they're sampling, and in some cases are altogether too tantalising; for instance, Steve Ashley's Fire And Wine just doesn't deserve to be cruelly "excerpted" (chopped down to 26 seconds) any more than does The Gower Wassail (on The View From A Hill).
The full-length treatments work far better here, particularly enchanting being Drive The Cold Winter Away and an expansive Pentangly-sitar-bedecked January, complemented by a distinctly Steeleye/Oldfield-inspired Cold And Raw and crowned by a closing Winter (A Dirge) that (contrarily?) possesses the most spine-tinglingly ornate and gently opulent setting of them all (quite ISB at times, this one). At the same time, though, a forthright acappella interpretation of The Bitter Withy, even at a mere two minutes' duration, manages to make its point. So away with winter and on to spring…
David Kidman October 2010
---
The Owl Service - The View From A Hill (Rif Mountain)
The acclaimed psych-folk collective has returned to recording with a vengeance this year, though it's still proving hard work keeping track of their various releases! A nine-song themed EP of winter songs, The Burn Comes Down, appeared a few months ago, followed in May by The View From A Hill, intended as the centrepiece of this series of four linked releases entitled The Pattern Beneath The Plough.
This is a major new project which sees The Owl Service refining both their sound and their approach to arranging traditional folksong. In a way, I guess you could say that they're bringing folk-rock back to its basics, taking an elemental stance that has its roots as much in acid-folk as in Liege And Lief or Hark The Village Wait, say. One immediately apparent feature of The Owl Service's approach is their stunning, and often experimental, use of individual resonances both instrumental-tonal and vocal-textual, which serve to bring the source material alive in a quite unique, and extremely beguiling, way yet retaining the clarity of vision necessary to convey the essence of the text. Banks Of The Nile is a prime example, where the fairly standard version of the narrative (referenced as from Sandy Denny/Fotheringay and The Young Tradition), voiced with keening clarity by Jo Lepine, is enterprisingly set to the tune Nick Dow originally used for Jenny On The Moor – and to strikingly appropriate effect, with an intriguing instrumental build that almost reaches the opulence of Joe Meek before pulling the plug on its reverb.
Another key element in The Owl Service's success with this bunch of traditional songs is the thoughtful choice of singer for each narrative – after all, they're now spoilt for choice! Nancy Wallace turns in a fetchingly defiant unaccompanied rendition of Sorry The Day I Was Married, which functions as a canny coda for I Was A Young Man (instrumentally the most early-Steeleye-inspired of all the arrangements on the disc), which shares the vocal duties between Dom Cooper, Jason Steel and Steven Collins. Katie English does an exquisite job on the delectable Willie O' Winsbury, which from its cool sitar-stroked shuffle develops more of an Appalachian bluegrass-ballad gait. The Bold Poachers has a brooding character that exudes as much Grace Slick as it does Trees, Jo's vocal powerfully offset by spooky clarinet, cello, electric guitar and mellotron. Cruel Mother, which closes the disc in style, is similarly compelling in this stark but tender new interperetation by Jo.
The eerie cello majesty of the album opener, Polly On The Shore (which comes complete with tolling and tinkling bells, drum-rolls and authentic vinyl crackle – very strange!) is a taster for several of the other tracks which are little more than fragmentary sketches or fleeting impressions, either deliberately basic acappella readings (eg Diana's charming In Thorneymoor Woods part 1) or pithy instrumental depictions that make up for their untimely brevity by their unusual, often illuminating scoring. A rustic brass canon with medieval recorders graces Dancing At Whitsun (informed partly no doubt by No Roses or Anthems In Eden), while trombone also features on the Wicker Man-style reprise of Winsbury; unusual some of these arrangements may be, but they seem entirely natural in their conception. The disc's only slightly unnatural moment comes with guest Alison O'Donnell's over-aspirant vocal on The Lover's Ghost; but still, The View From A Hill gives an exhilarating bird's-eye scan across the aural patchwork of the fields of English tradition. And the neat card digipack is in the best traditions of the label too.
David Kidman October 2010
---
Oysterband - The Oxford Girl And Other Stories (Running Man)
This latest offering from the mighty Oysterband is a bit of a curious one. It's not to be regarded as a followup to the brilliant Meet You There (that's scheduled to appear later in the year!), nor is it to be regarded either as a retrospective or "best-of" collection. But almost all of its titles will be familiar to Oysterband's long-term fanbase, since the majority of the group's albums are represented in some way. No – The Oxford Girl And Other Stories is the best of all worlds, being songs from the band's illustrious past freshly re-imagined for the present. The band themselves describe it thus: "as much a look forward as a look back… a record about where we are now, not where we were then". Of course, several other artists celebrating long careers have utilised the gambit of revisiting their back-catalogue, but quite often with the end result that the new performances have merely replicated the earlier ones but with a better recording quality. Not so here, for Oysterband have succeeded beyond all expectation in managing to inject fresh life into the songs, mostly by re-examining their approach to the material and thereby encouraging a shift in perspective towards an altogether simpler, more acoustically-driven and more vocally-oriented and harmonised arrangement. Back to where they started out, sure – but invigorated with the spirit of many years of experience, fresh now rather than tired retro, which all proves our men can't stop running! I can't explain it entirely in terms of the band's increased tensile strength in the vocal department, its sheer power and conviction, but I'm sure that's a factor – for these latest takes on classic Oysterband songs invariably feel so much more relevant and punchy now. Blood Red Roses (although never a weak song) scores especially I feel, becoming a pounding anthem, even more dynamic than – or with a different kind of dynamism to – the neo-punk thrust of the original (on Shouting End Of Life). Oxford Girl itself works better in its more reflective new guise, ditching its original kickbeat (which, coming at it from the new version I now find faintly intrusive). Inventive acoustic-based scoring plays its part in the overall reinvigoration of these songs too – on The Early Days Of A Better Nation, for instance, the eerie, mildly exotic interplay of kantele and mbira over a hyperactive shuffle beat draws our attention right away, but also somehow enables greater concentration on the lyrics than the rather plainer original version (on Wide Blue Yonder) encouraged. The album also contains two songs which as far as I know are new to the Oysterband catalogue (on record, at least): the traditional False Knight On The Road is Folk-Roots of the most robust kind, while What Wondrous Love Is This? (from the Sacred Harp collection) is done entirely acappella and enjoys a glorious sense of energy and almost revolutionary fervour that recalls the mood of the diggers' songs. This "freshly-configured look-back" album is a triumph; and it's good to find it securing wider distribution at last (through Proper from May), having hitherto been only available (at first) at gigs on the band's 30th Anniversary Tour last November-December, and (thereafter) as a limited release through the band's website.
David Kidman April 2009
---
Oysterband - Meet You There Westpark Music)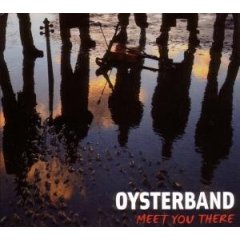 Bring out the big guns! A new CD from the mighty Oysterband is always an event, and Meet You There is bigger and bolder even than the hefty expectation, a turbo-charged set that reaffirms our loyal faith both in the Oysterband brand-name (not in the least bit stale after some 30 years of campaigning and rocking the folk envelope on through the fickle and ever-changing climate of roots music) and in the power of political folk-rock. Unusually, though, it's the tinkly sound of a mbira that earcatchingly ushers in the beat then an insistent pumping drone, which together with rippling acoustic guitar underpins the compelling exhortation of the opening anthem Over The Water; it's archetypal Oysters, both revitalised and also subtly ringing the changes. Genuinely thrilling stuff it most certainly is, with an opulent sound quality to match (one that lets the complex textures breathe with exemplary clarity). The powerhouse effect urges you to put the track on a repeat loop, that is until... the pull of your desire to hear the rest of the disc becomes ever stronger. And the first track's indomitable spirit sets the stage for the rest of the album, a beast chock-full of lyrics both punchy and punch-the-air, mirrored by the dynamism and strength in the vocals (I don't think John Jones has ever sounded better, while the voices of Chopper, Alan and Lee also emerge re-energised within the gloriously sturdy Oysterband blend). There's an urgency and ballsy energy to this new record, a distinct play-this-loud-or-else demeanour - a quality that's hard-won and intensely fought. There's a polish, sure, but it's one born of constant hard graft and serious experience, and not a sterile gloss. For each and every phrase that's sung is shot through with the band's strong collective creativity and the courage of their convictions, and their defiant repetition and riffing are shown to be no mere device but an essential weapon in their powerful musical armoury. The folkier elements that have always marked Oysterband apart (from, say, the Levellers) are cannily gathered in and used as sound-markers in the overall palette to entice and lead the ear in and on through the texture; the happily insistent acoustic guitar work, for instance, serves to keep things vital. There's a polish too, sure, but it's one born of constant hard graft and serious experience, and not a sterile gloss. Praise, too, for the packaging, where the qualities of precision and gritty attitude displayed in the band photos and strong packaging mirror the strength and determination and sheer grit of the music within.
Each of these fine new Oysterband songs is a fresh, potent social commentary and/or anthemic call-to-arms. Bury Me Standing is almost like a contemporary radio-ballad piece, a slice of defiance on behalf of the travelling people (taking its cues from the book of that name). The jaunty demeanour of Here Comes The Flood invokes the rumbustious ghost of Lindisfarne with an extra kick up the backside and shouters for chorus. The aching eternal mantra of The Boy's Still Running provides a particularly hypnotic moment. The all-electric Everything Must Go is the closest to no-holds-barred Levellers-rock here, while the ominous rumble-beat of Control brings a soulful edge and an almost-Motown stomp to the desperate anger of the lyric. Where The World Divides (from whence comes the CD's title phrase) is another memorable outing for catchy hooks, as is the funky, manic mandolin riffing and driving fiddle of Walking Down The Road With You. Then, Someone Somewhere recalls a chugging Thompsonesque take on rockabilly, whereas Just One Life, while possessing the familiar widescreen ambience of classic Oysterband, perhaps has just a niggling suspicion of heard-it-before. But maybe the album's pièce-de-resistance is the majestic closer, Dancing As Fast As I Can, not the frenetic impression one might gain from the title, instead rather a Shoot Horses Don't They-style weary sweep across the dance floor: a dreamy swaying pulse that's countered by an audible yet almost subliminal marching-band beat and a choral chant-climax. It's an epic nuclear-sunset fade to an epic album.
You could say that Meet You There straddles the edge of that time-honoured Ledge and joyously reaffirms everything that's ever been great about folk-rock and Oysterband as one of its key standard-bearers.
www.oysterband.co.uk
www.myspace.com/oysterband
David Kidman April 2007
---
Various Artists including Oysterband - The Big Session Volume 1 (Westpark Music)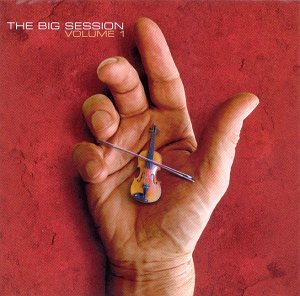 I'm usually suspicious of high-profile collaborations that involve unwieldy aggregations of "star" performers, for they tend to be redolent of fast-buck cash-in encounters of the horrendously self-congratulatory (or at best merely self-indulgent) kind. However, this particular project, recorded over just three days in May this year, proves a goldmine of exciting performances and enticing collaborative creativity with an often seriously hair-raising degree of presence. Its stated premise is simple: "to bring to a larger stage the spirit of an after-hours music session… - not polished, not much rehearsed, but with all the spontaneity, energy and experience singers and players bring to favourite songs". And yes, and against all the odds maybe, it triumphs. Not least perhaps because any project involving Oysterband, June Tabor, Show Of Hands and Eliza Carthy (for starters) would be unlikely to churn out crap now, would it?! But seriously, there's a real edge, a close-to-the-wind kind of freshness in the informality and true "pitch-in spirit" of these recordings, that complements the deep and obvious commitment shown by the artists to the material and to the experience of working with fellow performers whom they might not even have met before (though in many cases had long admired or respected). As with all session-type activities, this one invites some ostensibly strange bedfellows - like the wonderfully eccentric Brett & Rennie Sparks (aka The Handsome Family), whose breakneck "Gothic grandma" take on House Carpenter illustrates the very deep-seatedness of their roots in "the rich dark earth of traditional music and story", especially when set alongside their own composition When The Helicopter Comes. The "young guns" of English folk (like Ben Ivitsky) acquit themselves honourably in the illustrious company they keep here, and even the oft-maligned Jim Moray's contribution (an ambitiously "heavy" reworking of The Cuckoo's Nest) is strongly characterised and certainly worth not skipping, not least because it shows his heart's in the right place. For me, the standouts amidst a session of standouts are those featuring June on lead vocal - these range from a suitably chilling, pindrop-inducing solo rendition of the seasong Lowlands Away (with the uillean pipes of James O'Grady as backing) to two stunning duets with Oysters' John Jones (Factory Girl and an unexpectedly passionate and involving version of the Joy Division standard Love Will Tear Us Apart). Other highlights are the vital rocking treatments for John Barleycorn (great choice for opener!), Ten Thousand Miles (thanks Eliza) and Steve & Phil's new take on Steve own Country Life (one of two equally-titled cuts - the other being Eliza's joyous township-style treatment of the more obviously rousing Country Life, that of trad origin, you know, "I like to rise when the sun she rises…"), then, at the other end of the spectrum, a stirring Sacred-Harp-inspired acapella performance of The New Jerusalem. Within the glossy package, I'd have welcomed rather more detail regarding who played what on individual tracks, for the arrangements deserve more than the glib one-credit-fits-all mention that we get on the booklet, but this is still a highly impressive and in the end grandly invigorating release - I'm dying to hear volume 2 now, and hey, soon please!

David Kidman
---
Ox - Dustbowl Ballads (Popfiction)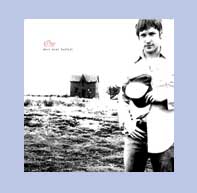 Not to be confused with Ox, the Bright outfit featuring James Oxborrow who released Blood and had several voices talking about them as the new Travis. No, rather this is a Canadian collective headed up by Mark Browning (with collaborators including Radiogram's Ken Beattie and Trish Klein of the Tanyas) and the album's their follow up to Dust Bowl Revival.
As you might surmise from the titles, Browning's into the folk-country tradition of Guthrie, his sings as "reflection of middle-America where sun, sky and grain converge, where time and highway collide to leave a distinct flavour of dust in the mouth." So narrative driven moody songs of lives lived in the face of hard times, hard hearts and hard country.
The opening folksy Harvester conjures leafy images of suns setting over lonely fields and a lonelier widowed farmer, as if Nick Drake had somehow come to live in the mid-West, though elsewhere a growly grumbling Iowa evokes 70s Neil Young and the twang in cheek Truck Drivin' Country Music Promoter sees Johnny Cash dating the Sweetheart of the Rodeo.
He breaks into a soft shoe brushed percussion shuffle with Going Away where surely a pinch of gospel roots shares the front porch hooch and kazoo, Sugar Cane offers romantic pledges to a swampy slap rhythm, the weathered Rodeoman rides a country horse and qb (chorus "everybody wants to be the quarterback") sounds like a throwing out time rowdy singalong.
But it's the spare, reflective moments that provide the true highs. The simple folk flavour and heartaching sadness of Love Henry, a Sprinsgteenish memory of hometown far away in the strummed acoustic Weaving and, harking to the protest ballads of its inspiration, the closing 1913 where the ghost of Guthrie hovers over the devastating tragedy of a Michigan miners' Christmas celebration shattered and three young girls left dead by the 'copper boss thugs'.
Browning stumbles with a rework of Melanie's sprightly Brand New Key as a cranky blues lurch that might have been fun to record but stands out like a sore thumb on disc, but it's the only flaw in an album that is most definitely the dog's bullocks.
Mike Davies
---
Ox - Dust Bowl Revival (Scratch Records) .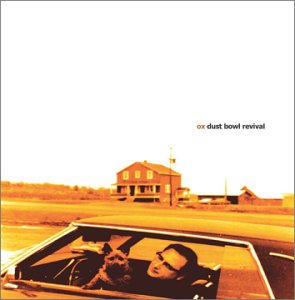 Ox are a Vancouver collective led by Mark Browning, ably backed by Chon, Nathan Lawr, Jesse Zubot, Sarah Craig and 'Cosmic' Dave Jeffrey. They have combined to create a true masterpiece of Americana with Dust Bowl Revival.
From the first strains of 'Transam' to the fade out of the extra track 'Brand New Key' they will have you captivated. The opener 'Transam' is haunting, mid-west Americana a la Neil Young with just a little hint of R.E.M and with a James Bond vignette in the guitar solo. 'LA City' is an effectively simple acoustic offering and the beautifully painful 'Stolen Car' is a favourite and is currently on repeat on my CD player.
'Carolinah' is wonderfully familiar, you know, one of those songs that you just feel comfortable with. The starkness of the live 'Weaving' with just guitar and voice sent shivers up my back and it is in complete contrast to the jaunty, sing-a-long favourite 'Blue Morning'.
'Stolen Bike' carries on the theme of vehicular theft and is just as good as its predecessor. Browning's wistful vocals on 'Fat Old Sam' make you believe his pain - this is definitely music for grown-ups. The Neil Young influence surfaces again on the powerful, slow tempo 'North Country Girl' with the wistful vocals prominent. The tempo is indicative of the album and gives it a relaxing feel.
The world-weary angst continues with 'She Shot Me Down' but the relaxed feel returns with the acoustic 'Promised Land' (not the Chuck Berry song). The album finishes with 'Oh Eileen', which may just be a tale about lost love and, along with North Country Girl, it's the longest track on the album. Don't be fooled into thinking that's where it really ends. A further eight minutes after you think the album has finished you get a great, short version of Melanie's 'Brand New Key'.
I'd be surprised if this album doesn't rank in my top 5 albums of the year.
www.oxmusic.ws
www.scratchrecords.com
David Blue
---
The Oxford Fiddle Group - Beyond The Spires (Ragroom Studios)
The Oxford Fiddle Group actually consists of around twenty players, but they don't all necessarily play fiddle all at once and/or all at the same time: one member plays double bass, while others play guitar, occasional keyboard or viola. Pedantry aside, the fiddle is king, and the massed consort of the OFG in full-fiddle-flight is a wondrous thing indeed. The convivial ensemble sound is amenable even to non-fiddle-buffs, I'd say: both genuinely stirring and warmly nostalgic, it's been likened to that of an old-fashioned Scottish fiddle orchestra.
Beyond The Spires is the Group's aptly-titled second CD, on which they branch out beyond the heritage of the dreaming spires of their native Oxford (whence still comes much of their inspiration, admittedly) into considerably more eclectic repertoire, even including three songs. But local connections are still explored, not least with an atmospheric new waltz tune (the disc's title track) composed by Adrian Broadway, which nicely balances some interesting arrangements of old Oxford tunes (Old Tom, Molly Oxford, Christchurch Bells) elsewhere on the CD. Although one can admire the ensemble's enterprise, however, and the players are obviously having a whale of a time (the standard of the playing also being excellent thoughout), there is a slight air of self-indulgence in the choice of material, as if they're trying to prove a point with the inclusion of transatlantic fare.
Music For A Found Harmonium receives a predictably exhilarating rendition, and the set of north-eastern tunes (featuring a guest concertina duet) is pleasingly managed, but in truth I found the vocal items (Galway Girl, Sonny's Dream, Jambalaya) quite lacklustre and little more than attempts at roughneck crowd-pleasing that don't quite come off. A mixed bag then, but when at their peak of involvement in the material the Oxford Fiddle Group hold us in thrall.
David Kidman July 2009
---
---
The Oxford Waits - Love's Holiday (Beautiful Jo Records)
This is a delectably jaunty hour-long romp through the circle of the seasons as portrayed in early music. But that doesn't mean the rarefied sound of the cloister or the ancient halls of antiquity: instead this is early music played with all the zest of a contemporary folk outfit who know their repertoire and their own strengths inside out.
The disc presents a finely balanced sequence of songs, rounds, bawdy ballads and dance tunes, taken from a bewilderingly diverse range of sources including broadsides, song collections and ballad operas, all deserving to be better known although some (like those from Pills To Purge Melancholy) already have some currency in folkiedom. What's important is that they're all performed with typical verve, flair and gusto (and importantly, a sense of humour when called for) by the accomplished and vibrant Oxford Waits. One of the country's top "costume bands" they may be, and their accents on occasion more refined than you get with some folk source singers, sure, but they're brilliant musicians and singers first and foremost with a superb professional grasp of harmony, melody and the potential for optimum sounding-together of all the elements.
The proud expertise of this four-piece ensemble is tangible: their ranks boast three fine vocalist-cum-instrumentalists (Charles Spicer, Caroline Butler and Ian Giles), the lineup being completed by lutenist and orpharion player Edward Fitzgibbon. Whether acappella, as on the opening "up tailes all" calling-on song Come Bring With A Noise, or more fulsomely accompanied (by any combination of pipes, flute, fife, fiddle, lute and drum or nakers), as on Come Follow Your Leader Follow; whether simple vocal lines are the order of the day, or more consciously harmonised arrangements are adopted (as on There Were Three Ravens), these performances are without exception wholly entertaining, refreshingly informative and highly enjoyable. So the moral of the story is: even if you risk Death By Custard, don't get your nakers in a twist!
David Kidman December 2009
---