A to Z Album Reviews
---
---
KaiserCartel - March Firth (Continental Song City)
KaiserCartel is (are) Courtney Kaiser and Benjamin Cartel, a Brooklyn-based songwriting and performing team whose debut album was produced by Matt Hales (aka Aqualung), whom they supported back in June while on tour here in the UK. They're a close-knit and slightly eccentric act, with a homespun sound that's described as lo-fi and song-driven (listening to their music blind, I'm sometimes reminded of some of the smaller-scale late-60s obscurities that surface on worthy but obscure psych comps, but otherwise I'm kinda stuck for any viable reference points). They crowd lots of instruments into their toybox and bring them all out for key moments, so you keep catching sneaky peeks of mellotron, glockenspiel, harmonium and primeval drums bursting out from among the assorted guitars and "spacey" vocals, with additional "frothing strings and intergalactic keyboard exploration" courtesy of Matt himself. This cranky, idiosyncratic approach suits the songs in a weird sort of way, and its quirky creativity allays any occasional misgivings or impressions of insubstantiality or tweeness that sometimes threaten to creep in. As on the blatantly cliquey, self-conscious hidden "thankyo' all" track – and if anything, it's the songs themselves that most often form a challenge to the listener by erring on the side of enigmatic, but the emotional responses are genuine and unforced and they do repay the effort in the end, by and large. An infectious disc, if at times a touch slow-burning in its effect.
David Kidman August 2009
---
Kathy Kallick - Reason And Rhyme (Copper Creek)
Kathy's been around the bluegrass scene for a fair few years now, producing a series of nicely-turned albums that infuse more traditional bluegrass with an original sensibility. She may not quite have the individuality (at any rate vocally) of, say, Alison Krauss, but there's a definite kinship between the two and Kathy's songwriting is arguably even more compelling. Reason And Rhyme goes a long way towards proving Kathy's songwriting talent, as well as marking a slight shift in her performing style. Of its 15 tracks, 12 are her own compositions (two co-written), the rest comprising a fine cover of Kate Wolf's Trumpet Vine and two arrangements of traditional folk songs (Lone Pilgrim and Handsome Cabin Boy - interestingly, Lone Pilgrim turns out to be one of the best tracks on the CD, a really powerful rendition on which Kathy's accompanied only by Laurie Lewis's fiddle drones). Kathy's own songs are consistent almost to a fault, lyrical and honest, with an attractive contemporary folk-bluegrass feel and a quality of freshness that's hard to resist. It helps that Kathy's accompanied by a whole crew of outstanding musicians – mere mention of Cindy Brown, Stuart Duncan, Scott Nygaard, Todd Phillips, Peter Rowan, Nina Gerber, Tom Rozum and Sally Van Meter (just half of those appearing!) is indication enough of the assured quality you can expect here, and there's no disappointment at any point on the CD's hour-long compass. And the recording's excellent too (production by Tom Size and Peter Thompson). There may be a comforting familiarity about Kathy's songs, but that familiarity doesn't breed contempt, in fact quite the reverse. The "relationship" songs like Hard To Let Go, I Once Loved and The Words You Don't Say in particular deserve to be covered widely by other artistes. Heartfelt, warm and personal, revealing of inner secrets yet not in any way excluding the listener, her songs quietly demand your respect and undivided attention. A beautiful collection, mirrored by the great presentation (full lyrics in booklet too).
www.kathykallick.com
www.coppercreekrecords.com
David Kidman
---
The Kamikaze Hearts - Oneida Road (Tangled Up!)
Described as "folk-rock for the indie-rock set", the Albany, NY-based Kamikaze Hearts purvey a pretty unusual combination of Americana and indie alt-country with quirky touches, that taken all together creates a kind of "upstate porch-rock", Neil-Young-meets-Son-Volt-meets-Crooked-Jades vibe. KH are a five-piece consisting of Bob Buckley (guitar, dobro), Nathan Giordano (bass), Matthew Loiancono (mandolin, banjo), Troy Pohl (guitar) and Gavin Richards (drums), yet the overall sound they make, though richly crafted, is surprisingly light-textured and considerably interesting, with a propensity to build much from thin layerings. Their deftly constructed story-songs (mostly compositions by Troy or Gavin it appears) are steeped in a nostalgia for the commonplace, and have a primitive, bittersweet quality that's matched by their approach to instrumentation, and (strangely) even harder to describe or reference. Conventional genre access points just don't seem relevant in the KHs' musical universe somehow, although they use the trappings of country and acoustica as their basic expressive medium. Their songs possess all the economy of the best Americana, yet I always get the strong feeling that they need those occasional unexpected twists and turns and gear changes that a little extra track-length would give them; on several of the cuts, perversely, a new musical development or event happens right in the final half-minute. Songs like Deer Hunter are plaintive and brooding, while other cuts (notably the extended Guyana Central High School Class Of '78) stretch the envelope even further with their image-rich reminiscences. I liked this album a hell of a lot – and the relative brevity of this review shouldn't be taken as writing it off, more that I don't know quite what to say other than you really do need to experience the weathered beauty of the music of the Kamikaze Hearts. And I've just found out that Oneida Road is their fifth album (albeit the first to be given a UK release), so there's a lot of catching-up for me to do!
David Kidman March 2007
---
Ted Russell Kamp - Poor Man's Paradise (Own Label)
TRK is becoming one of the most talked-about new Americana singer-songwriters, apparently. I dunno why his 2007 release Divisadero didn't reach NetRhythms Towers, but we do at least now have his swiftly-conceived followup, Poor Man's Paradise, for consideration tho' it's difficult to get a perspective on the man's talent from just this one disc, whose stylistic ambiguity is a trifle bewildering. Ted (who also plays bass with Shooter Jennings' band The .357s) here seems to be keen on presenting himself as a regular guy steeped in the solid country-rock traditions of Americana: this is fair enough as a mission statement, and his roots-cred is clear, but he doesn't always deliver. Most obviously maybe a little in the mould of Waylon Jennings (with a dash of Rodney Crowell) in this respect, Ted has absorbed the classic country sounds and expressions and sure knows his stuff, producing out of his experiences and inspirations a likeable blend of all of these. The best of his writing perhaps comes on the laconic Ballad Of That Guy, the Big-Pink-like Dixie, the soulful ballads Poor Man's Paradise and Let Love Do The Rest, but when he strays away from roots-country and into other areas like swamp-jive (Old Folks Blues), blue-eyed soul-pop (Never Gonna Do You Wrong and Let The Rain Fall Down), and 12-bar trucker-blues-rock (Long Distance Man), he convinces less and there's more than the occasional whiff of cliché. Ted's musical collaborators (no details available with the skimpy promo disc, sorry) do a competent job in enhancing his songs, but the end result is sometimes no more than workmanlike.
David Kidman November 2008
---
Kieran Kane - Somewhere Beyond The Roses (Compass)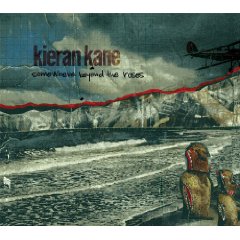 This is a really special record, even by Kieran's own high standards. Yet you also need to bear in mind that his two previous releases, Lost John Dean and Kane Welch Kaplin, haven't been completely personal solo statements – and Kieran himself says that Somewhere Beyond The Roses is the album he always wanted to make.

It's certainly a very individual album, with Kieran's keen songwriting encased by a unique (and let's face it, unlikely-sounding) sound-world centred around the banjo and the baritone sax with a healthy dose of juicy electric twang guitar. Most of the songs are in the key of C, which enables Kieran to make fullest use of his own unorthodox banjo tuning – but those technical considerations don't in any way restrict or compromise the diversity of the material as regards mood and tempo. Here Kieran is consciously harking back to what he describes as the genius of 50s players like Muddy Waters, Bo Diddley and Little Walter, who did so much with so little. You sure can hear what he means - songs like Why Can't You and Marriage Of Convenience are built on maddeningly simple riffs and time-honoured rhythmic figures from the dawn of rock'n'roll, but boy do they hit home. Kieran largely relies on the musical expertise of Lambchop sax player Deanna Varagona, guitarist Richard Bennett and drummer Lucas Kane, with but brief guest appearances from Fats Kaplin and David Olney, to bring us into the intimate and insular world that he conjures on this set. It comprises ten self-penned songs (and one cover), on which Kieran's own raw, close and honest vocals penetrate right into your consciousness and staying there right on through these at times surprisingly caustic confessionals.

Highlights? The title cut's optimistic promises, providing a contrast with the rip-roaring Way Down Below (a co-write with David Francey) which takes more of an "ashes-to-ashes approach to life on earth"; the compelling semi-spoken delivery of Anybody's Game, with its African-inspired syncopated banjo work; the laconic, troubadourial More To It Than This (another Francey co-write); and the punchy dialogue Don't Ever Fight It (co-penned with David Olney). A consistent, and consistently compelling set.

www.myspace.com/kierankane
www.deadreckoners.com

David Kidman September 2009
---
Kieran Kane, Kevin Welch, Fats Kaplin - Kane Welch Kaplin (Compass)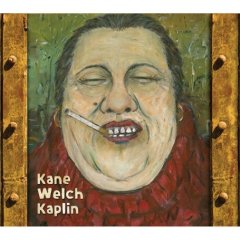 This modestly eponymous disc is a much more satisfying proposition than its predecessor Lost John Dean, which although likeable enough hasn't stuck with me since I reviewed it last autumn. Here, the abundantly tasty nature of the production - uncluttered and wonderfully crisply defined - helps, of course, but I feel the quality of the songwriting has moved up a notch since too, with several out of the batch of eleven on offer here proving quite outstanding. Composition credits are more or less equally apportioned, with Kevin getting three, Kieran two (also three written jointly with John Hadley) and the pair a further two together, while Fats brings in a pithy little instrumental interlude and the final number is a gentle, pensive trad-arr (What Are They Doin' In Heaven Today?, from the repertoire of Washington Phillips it turns out). Highlights for me were Kevin's intense tribute Last Lost Highway, the gritty gospel vibe of No-One Told Me, the sparse balladry of Kieran's Red Light Blinking, the moody soulfulness of Callin' You, and the busy-riffed spoken narrative of Dark Boogie #7.
Throughout, backing is well-judged, subtle and yet presence-full, unorthodox you might say in that the three musicians are augmented on the majority of cuts only by Kevin's younger brother Lucas on (minimal) drumkit; the whole set is fluid and organic and deliciously rootsy in character, with straightforward acoustic and sometimes electric guitar, fiddle and banjo all managing to sound just beautiful, maybe even better than you've a right to expect, with extra imaginative colours such as electric sitar and accordion (on Kevin's folksy Highland Mary) brought into the mix from time to time. The album fairly grooves along with style and flair, and I sense an almost telepathic band feel uniting the participants. In that context, then, the only thing I can't quite get my head round is the artists' decision to self-title the album, Kevin's stated rationale being that they want people to "finally understand that we're a band, not just three solo artists playing for the hell of it". But I loved this album, and I bet so will you.
www.compassrecords.com
www.myspace.com/kanewelchandkaplin
David Kidman September 2007
---
Keiran Kane, Kevin Welch & Fats Kaplan - Lost John Dean (Compass)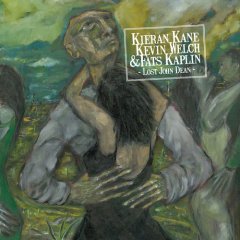 Back in 2004 Kane and Welch joined forces with multi-instrumentalist Kaplan to record You Can't Save Everybody. They clearly enjoyed the experience because here they all are again, once more easing through an acoustic collection of songs hewn from traditional roots, blues and gospel influences, the title track a banjo dappled reading of the evergreen story of the African-American bank robber from Kentucky that sounds like it could have been recorded on someone's front porch. It's one of only three tracks not penned by either Kane or Welch, the others being a cover of Willie Dixon's Mellow Down Easy, Welch again handling banjo duties, and the swampy blues groove of Postcard from Mexico, a John Hadley/David Olney number about a guy busting out of jail to see the girl he took the rap for when she knocked over a liquor store and then left him stewing in jail, Kaplan laying down a nagging guitar riff while Kane and Welch trade lines.
Kane's Monkey Jump opens up the album in characteristic stripped down form, Kaplan supplying fiddle and accordion to flesh out the guitar and drum on a groove that's part moonshine fumes and part I Heard It Through The Grapevine. That same soulfulness is there on the roots gospel Satan's Paradise a song that initially seems to be a warning about the road that leads to the lonesome's devil's brew of heroin, only to catch you unawares with the last verse's methedrine high. Elsewhere, Welch fuses the spiritual and the flesh in the themes of redemption, yearning and world weariness that inform the desert night winds blowing through Heaven Now, the Dylanesque bluesy To The Harvest Look Ahead and the hymnal harmonies and accordion of I Can't Wait, a song that calls to mind both Townes Van Zandt and John Prine's finest moments. The album centrepiece, though, is arguably Mr Bones, another Olney/Hadley number with input from Welch and Claudia Scott that, with Kaplan on oud, harks to the trad English folk that found relocation and rebirth in the Kentucky backwoods. A heritage this fine album so solidly celebrates.
www.kierankane.com
www.kevinwelch.com
Mike Davies January 2007
---
Kieran Kane & Kevin Welch with Fats Kaplin - You Can't Save Everybody (Dead Reckoning Records)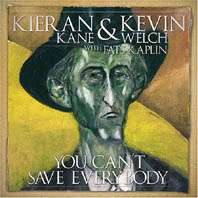 I guess one of the benefits of owning your own label is that you can lavish as much care and attention on a release as Kieran Kane and Kevin Welch have done on You Can't Save Everybody

Both have come through their 'major label' experience and, with Mike Henderson, Tammy Rogers and Harry Stinson, decided to take control of their own destiny by forming Dead Reckoning Records. With Fats Kaplin on board, this album makes that decision a very good one.

Freed from the musical advice of accountants, the three have embarked on an intimate, personal journey through some wonderfully written and played country music.

Apart from Ron Davies' Dark Eyed Gal, Welch and Kane wrote, or had a hand in writing (so to speak), the rest of the album. It is little wonder that Waylon Jennings, Roger Miller, Jimmie Dale Gilmore, Ricky Skaggs and Trisha Yearwood amongst others, have all recorded Kevin Welch songs, he is a writer of grown up songs that treat the listener the same way. In Kieran Kane he has found a kindred spirit and an equal.

This is an album that is written in the dark, rich colours of autumn. The title track, which is a gentle anthem for lost souls, retains the comforting warmth that is the album's trademark. That warmth is generated by the voices of both musicians, whether separately or together they embody a real belief and sense of purpose in what they are doing.

It's obvious that there is respect and affection between the three musicians, they trust each other implicitly. The unhurried, unflustered feel to the way Dark Eyed Gal rolls quite naturally off the collective tongue, comes from people who are comfortable with and trust each other. You Can't Save Everybody is an 'after hours' album, everything's been cleared away for the evening and it's time to pick through some favourite songs. Hillbilly Blue, for one, could have been recorded round the kitchen table with just a mike and a bottle for company.

But, just in case you were getting too comfortable submerged in this rustic idyll, the revivalist, gospelly Jersey Devil and, in particular, Everybody's Working For the Man Again, reveal teeth that bite just enough to bring you up short.

Everybody's Working For the Man Again is a cleverly and thoughtfully written indictment of today, which just goes to show you don't need a hammer to drive a message home.

The familiarity of the melodies and the intelligence of the lyrics make this an album to be savoured, take your time and enjoy it all. There's no rush, they own the label.

Michael Mee
---
Lucy Kaplansky - Over The Hills (Red House)
Lucy's sixth Red House album is a mixed bag of half originals and half covers, and it turns out to be a record of mixed fortunes too. Taking the five original songs first, these find Lucy in reflective mood, thinking of her family, their life and times and how she herself will shape her daughter's destiny. The opener Manhattan Moon celebrates her own joy in motherhood, whereas Today's The Day - the album's highlight and a beautiful emotional centrepiece - deals with the wrenching act of saying goodbye to her dying father. The title track simply examines the powerful ancestral pull of place and time and memory, while The Gift relates the story of how her family came to be in America. Lucy's backing crew (Larry Campbell, Duke Levine, Ben Wittman, Stephan Crump and Jon Herington) here keep things simple in the tried-and-tested country-folk mould, with the help of backing vocals from the likes of Eliza Gilkyson and Richard Shindell, and Buddy Miller duets with Lucy on a spirited cover of Julie Miller's Somewhere Trouble Don't Go. Which brings me to the covers: a decidedly puzzling set of choices that include Bryan Ferry's More Than This (nice touch), Swimming Song (OK), Ring Of Fire (lacklustre) and Someday Soon (pointless). All of which emphasise the ragbag, pulled-together nature of this album, which despite some really pleasing moments doesn't really hang together. Seen live, Lucy can be absolutely captivating (she's on tour at the moment, then again in December - so go catch her!), but, I must be honest, here there seems to be a distinct air of making-up-the-numbers about this new record's not overly generous 38 minutes. Pity...
David Kidman June 2007
---
Lucy Kaplansky - The Red Thread (Red House)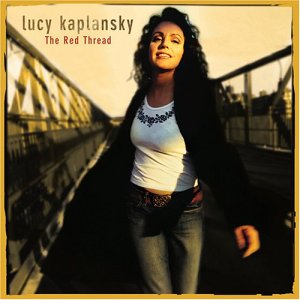 For her fifth album, again produced by drummer Ben Wittman, Kaplansky's pared back on the arrangements to afford a slightly more intimate air inevitably informed from seeing the events of 9/11 unfold virtually from ground zero, directing her focus on the things that matter most, friends and family. It's a sensibility deftly embodied in the album's title, a song not just about the mingled worries and joys of adopting their infant Chinese daughter, Molly, but also referencing the ancient Chinese belief that when a child's born an invisible red thread connects them with all those who will play an important part on their life.
It is these threads that bind the album together through such songs as I Had Something, This Is Home (another direct reference to the adoption) and Land of the Living, the latter a moving eye-witness record of the events that both tore apart New York and brought it together, while the simple voice/piano Brooklyn Train uses the image of a traveller watching the bustle of their fellow commuters to anchor a reflective love song to the city and its people. Only one song really steps beyond her front door, the hook driven Line In The Sand a questioning look at the Israel/Palestine conflict dressed up in the sort of roots rock you might find had Jackson Browne and Suzanne Vega written a song together.
As usual there's several covers in the mix; Bill Morrissey's airy Love Song/New York a gently rolling reflection on a brief romance that may also have 9/11 resonances, Buddy Miller's Home In My Head the album's one concession to strutting swaggering blues while James McMurty's Off And Running, with Eliza Gilkyson joining on background vocals, is the collection's hood down highway cruising soft rocker. Which just leaves Dave Carter's Cowboy Singer, Kaplansky's low register tones bringing a poignant ache to its dusty Kristofferson-like honky tonk slow waltz of regret and redemption. It's a wonderful weave.
Mike Davies
---
Lucy Kaplansky - Every Single Day (Red House Records)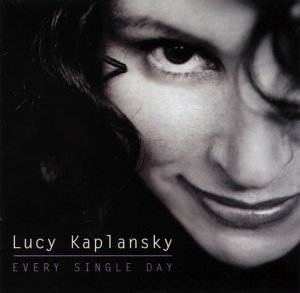 As synchronicity would have it, no sooner has Cry Cry Cry collaborator Dar Williams released her new album than along comes sometime clinical psychologist Kaplansky's own follow up to 1999's Ten Year Night. Working with a collection of musicians and backing vocalists that include Buddy Miller, Larry Campbell and, the third of the CCC triumvirate, Richard Shindell, the album marries seven originals and four covers, all treated to her brand of rootsy folk and that bruised emotionally vulnerable voice that lies somewhere between Nanci Griffith, Suzanne Vega (Written On The Back Of His Hand very much in the vein) and Shawn Colvin, all of whose albums she provided harmonies for. With songs that explore love and longing, guilt and sorrow, promises and lies, hope and redemption, she observes that "one true word's gonna beat a pack of lies. I know what it's like to be nowhere," she sings on Nowhere, and whether she does or not she makes you believe she's seen desolation up close. It's the same sense of personal investment in the emotions that makes Kaplansky feel like she's confiding to a friend rather than just singing a lyric. So that when she covers Paul Brady's superb Crazy Dreams you're caught up with sharing the sense of wild joy just as you're reduced to tears for her version of Julie Miller's nakedly vulnerable Broken Things.
Completing the covers work are a buoyant take on You're Still Standing There by her personal favourite Steve Earle and an achingly moving treatment of the Louvins' The Angels Rejoiced Last Night featuring what sounds like an Appalachian dulcimer somewhere in the back of the mix. They're in good company with Kaplansky's own contributions. The title track's tale of a slowly falling apart in the spotlight calls to mind the melody line of Woodstock, Guilty As Sin is about grasping for a night of comfort while Song For Molly is a touching snapshot of what I assume to be alzheimer's sung from the perspective of a 13 year old daughter. Listen too hard and you'll be torn apart. It's the mark of a great writer and a great singer.
Mike Davies
---
Karma Country - This Tin Stardom (True North)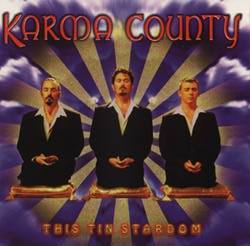 This CD is best described as a crossover from country guitar licks with a feel of Cajun slide over to a more 'mellow' dreamy eastern promise. Could be said to be experimental, although the songs are focused and the mixture of styles do seem to blend in. Overall easy listening and soothing most of the time.
Track One, Good Things Come To Me Now, has twangs of Fender guitar mixed with slide blues, bottle neck style. The middle section takes a different slant into eastern meditation yoga then back to country. An unusual slant, yet easy listen to. Track Six, Secret Country, is a melodic, maybe even commercial sounding song. I really liked this angle and would like to hear more from the band in this way. A definite thumbs up.
Other songs on the album reflect the easy listening aspect, chill, moody lights and calm your Karma to these soothing sounds. Track Four, The Man Who Ran Away From The Circus, has disco bass and drums with country guitar feel. Saturday night fever 'strut' but wearing a big hat country style. Its a good feel, found my foot tapping.
It's only left to say, quality vocals, well produced but maybe a moving target in terms of style. Overall summery is professional, but it's a mixed bag. Country people may get confused, meditation it's not quite, but for open minded listeners it's worth a try.
Paul Wood
---
Lisa Karp - Fucsia Blues (Adore Records)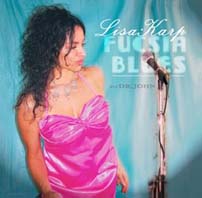 From the opening bars of the sultry jazz club style Why Do I Wait to the lounge version of Good News Rumors Lisa Karp's unique style will have you captivated. She has enlisted the help of none other than the legendary Dr. John for this sophisticated album. Karp is hot and laid back all in one package. Everything's Broken, a duet with Dr. John, is probably the highlight of the album and it is the good Doctor that steals the show – I can't get enough of this. Call Home is another in the jazz club style with prominent double bass and Dose Of You exemplifies her laid back style with the double vocal giving an excellent echo effect.
Good News Rumors has echoes of old time barroom blues, just voice and piano. There's some electric guitar introduced on Curve Of The Truth and it's obvious that Karp goes in for the minimalist approach. This has very sparse backing for her unique voice. It's back to the acoustic sound for Try which has the now obligatory sultry vocals but has little substance. The strange time signatures of My Life Hotel only adds to the quirkiness of this album and the whole feel is of 60s blues/jazz.
South Pacific certainly proves Lisa's originality but she may take a few listens to get into and this jazz/blues rarely gets out of first gear. She finishes on a lounge version of Good News Rumors and changes her vocal but little else. What does stand out here is the quality of piano playing from Dr. John.
The last word belongs to Dr. John who says "What I like about her is that she doesn't think the way most singer/songwriters think. She often approaches stuff from left field". That is quite possibly the understatement of the year.
David Blue, January 2006
---
Mitch Kashmar - Wake Up And Worry (Delta Groove)
It's often said that no blues harmonica player can escape the influence of Little Walter, and Mitch Kashmar is no exception. Having said that, Mitch's sophisticated yet gritty playing is extremely persuasive on its own terms. Wake Up And Worry is his second record, and comes hard on the heels of the runaway success of his Blues Music Award-nominated 2005 debut Nickels And Dimes and his touring work with the Mannish Boys during 2006. It presents a further tasty selection comprising both intelligent covers (including two of Little Walter's early 60s singles and one by Willie Dixon) and some Kashmar originals that extend the blues envelope further out into funky instrumental (Funky Dee) and calypso (Green Bananas); but best of all is a vibrant country-blues duet with National Steel player Alastair Greene (Black Dog Blues). Happily, though, Mitch doesn't altogether neglect the swinging, harp-led, down'n'dirty blues style we know and love (the title track's a good example). Mitch gets some great support from a slew of fine guitarists including Junior Watson, John Marx and Rusty Zinn, also some added harmonica from Randy Chortkoff (on the loping Jimmy-Reed gait of You Dogged Me), and piano and baritone sax from Jim Calire (The Waddle and Up The Line); not to mention conjuring up a rowdy juke-joint party atmosphere on Half A Pint Of Whiskey. Good solid harmonica-based blues with a decent sense of fun alongside the serious intent.
www.mitchkashmar.com
www.deltagrooveproductions.com
David Kidman June 2007
---
Peter Kasin & Richard Adrianowicz - Cast Off Each Line (Handspikes Music)
This excellent new CD from San Francisco shanty-singers Richard and Peter continues their exploration of maritime songs, shanties and/or chanteys from the Anglo and Black traditions which began with 2005's Boldly From The Westward. It's another breath of fresh sea air, not only in respect of the actual performances (spirited, committed and full of just the right kind of momentum) but also in respect of the actual pieces performed. The choice of material is every bit as enterprising as on Boldly From The Westward, with a sizeable quotient of items that, while not exactly obscure, are virtually unknown or rarely performed even by specialist maritime singers. Especially noteworthy is the duo's penchant for unearthing unusual pieces of West Indian origin, like Gonna Get Home By 'n' By (which may even have started life as a Southern States worksong) and We're All Surrounded (a cargo-loading chantey with roots as a minstrel song and spiritual). It's now taken as given from their previous CD that both Richard and Peter sing this repertoire as to the manner born, with plenty of guts, feeling and character but entirely without the mannered overacting of the role that some shanty singers still seem to regard as de-rigeur for making an impact on an audience in performance. Both Peter and Richard have suitably strong voices; though if pushed I might sometimes say that Peter's has the marginally sturdier overall timbre providing a notably commanding lead on six out of the 13 shanties which form the mainstay of the disc. Having said that, Richard's own solo work is admirably forthright and expressive too: I'm inclined to single out his rendition of the Scottish fisherwomen's cry Caller Herrin' (learnt from the Australian singer Danny Spooner!), but in truth all of his shanty leads are also darned fine.
All but four of the disc's 21 items are sung acappella, which is absolutely as it should be for this repertoire. The chosen pace (and speed) of delivery is ideal, the guys being totally unafraid not to rush (as opposed to being either deliberately cautious or plain unenergised!). Again, Peter and Richard have really done their homework in assembling credible performing versions of these pieces. A few of them turn out to be less-often-heard variants of relatively popular shanties: the disc opens with Roll The Cotton Down in a less familiar guise, and the one called Shenandoah isn't the "rolling river" one of that name that we all know, but instead a lusty variant of Down Stevedore, while Let The Bulgine Run is not the familiar Eliza Lee shanty and the Fire Down Below they present here has a more complex structure than the one we normally encounter. Other highlights include the thrusting, grunting Old Tar River (a timber-loading shanty from the Georgia Sea Islands) and the various pieces culled from acknowledged collections (Hugill, Whall, Walton and Carpenter). The disc's not wall-to-wall shanties, however, even though such a menu would in Peter and Richard's hands be both varied and appetising. There's a catchy little forebitter from the 19th century New England whaling community, an Irish rowing song (Óró Mo Bháidín), and an attractive, straightforward but perfectly effective guitar-backed rendition of Just As The Tide Was Flowing, also a pleasing treatment of Never Weatherbeaten Sail (John Conolly's reworking of an old mariner's hymn), with a fetching whistle, fiddle and guitar accompaniment rather in the style of the Merry Band, and the fishing song Swell My Net Full (as collected by Roy Palmer from bargeman Bob Roberts). Richard and Peter are fulsome and generous - also commendably accurate - in crediting their sources, even when (as in the case of Capstan Bar) a shanty of American origin has crossed back over the seas from England into their studio! And presentation's great too, for, although the digipack's succinct notes contain more than sufficient background information to whet one's appetite, the more detailed liner notes and complete lyrics are available on the Handspikes website.
David Kidman April 2007
---
Peter Kasin & Richard Adrianowicz - Boldly From The Westward: Songs Of The Sea (Handspikes Music)
Richard's a regular shanty-singer at San Francisco's Maritime National Historical Park. Peter's fiddle playing figures large on the local SF Irish music session scene, but he's also a really strong singer with a commanding presence; it's perhaps all the more surprising, then, that he and Richard have only comparatively recently got together as a singing team, although they've known each other since 1989; they currently participate in the monthly shanty-singing sessions which are held aboard the historic square-rigged ship Balclutha. I reviewed Richard's previous CD Time Ashore Is Over back in late 2002, and considered it a breath of fresh sea air in direct contrast to the often stale repertoire and lacklustre performances on some of the recent recordings by specialist shanty crews on this side of the pond. Boldly… is every bit as enterprising a CD as its predecessor; here too, well over half the selections are unfamiliar (ie they haven't been recorded before or often), while even those pieces which are already known to enthusiasts of maritime music are here given very fine performances indeed. These may take the form of newly-researched versions that turn out to be interestingly different from the ones you normally hear (for instance, Homeward Bound - aka Goodbye Fare You Well - is a strange and rare variant with double stanzas). Twelve of the 18 tracks on this CD are chanteys (or shanties), with four sea-related songs, a tune-set and a forebitter completing the menu. Generally, the songs, which include the Whitby ditty Two Jolly Fishermen and others from the living tradition of songwriting (eg Richard Grainger's Scarborough Fishermen) are virtually unknown in the States (I'd like to hear Richard and Peter tackle Grainger's Whitby Whaler next time, and acappella!). The chanteys are imaginatively chosen, and instead of the standard fare mixing capstan and halyard shanties many of those on this disc are sung for stevedore (cargo-loading) activities; they originate from locations as diverse as Barbados, the Great Lakes, Brittany and the Georgia Sea Islands. Even the most well-known of these (Pull Down Below, Down Trinidad and the unusual dialogue-format pump shanty Mobile Bay) receive excellent, forthright and committed performances, while some which were hitherto completely unknown to me (notably Sundown Below and Ten Stone) are just crying out for revival. Richard's and Peter's voices blend particularly well too, though each has a very distinctive character and timbre. Mostly it's just Richard and Peter singing acappella, though a three-strong chorus (Dick Holdstock, Shay Black and Denis Franklin) boosts the complement on four of the chanteys and there's accompaniment from Richard's guitar or whistle and Peter's fiddle with Riggy Rackin's concertina on just a few songs (maybe I'd quibble a bit about the running order, where the instrumentally-accompanied tracks are almost all gathered together around the middle part of the CD). The slim digipack guides us to the website for more detailed liner notes and lyrics, and this brings no disappointment, as it's typically well-researched and presented. Congrats all round on this fine issue.
David Kidman
---
Katy Lied - Echo Games (own label)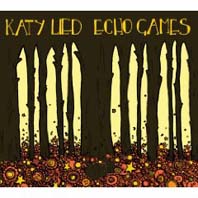 Between last year's debut and this year's follow up, there's something of a major shake up for the London based four piece. Founder singer-guitarist Dan Britton has left to pursue solo projects and in handling lead vocals in his place arrives the, conveniently named, Katie Harnett.

However, other than that they now sound somewhere between Katrina & the Waves and The Pretenders, nothing else has much changed. Al Perkins still contributes pedal steel, and Duncan Hamilton still writes with former Storys guitarist Dai Smith and producer Nigel Stonier, who also still plays on the album alongside his other half, Thea Gilmore, who herself has co-written one of the songs.

You'll be pleased to learn too that their jangling roots rock style is still in evidence, notably on the opening, self-titled Katy Lied where, with its ringing guitar and soaring harmonies, those Katrina comparisons are the most striking.

They have fleshed things out a touch, though, introducing new colours to the fabric. Mr Vertigo is a bluesy swagger with slide guitar and a Glitter band clapalong beat while When It Rains takes a trip to the Deep South for some moody everglades soul-blues with blistering electric guitar work with the title track adopting a similar brooding snake-eyed blues roots feel.

They clearly like the weather down South, since the organ backed A Little Rain is drenched in the sort of swellingly soulful precipitation in which the likes of the young Bonnie Raitt and Karla Bonoff showered. Appropriately enough, it's followed by the equally climate conditioned Sun Comes Out with its mid-tempo military drum beat, pedal steel and parched desert Cowboy Junkies groove.

The hooks friendly Somewhere We Can't Go and Gilmore co-penned Piece By Piece are more in keeping with the debut's West Coast folk rock tone, the latter reminiscent of the Stevie Nicks contributions to the early Fleetwood Mac, the same holding true of Watch This Space where Rod Clements steps in to supply dobro. The final track, a wearied Blue Wind, is Harnett's only co-writing contribution, and if its alt-country flavours are down to her then hopefully she'll have even more input on the third album. As yet, they're still little known, but I get the feeling this album is going to change that.

www.katylied.com
www.myspace.com/katyliedband

Mike Davies October 2009
---
Katy Lied - Late Arrival (Own Label)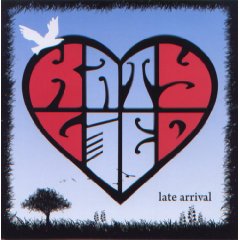 They may take their name from the Steely Dan album but that's where any comparison ends. Built around guitarist/songwriter Duncan Hamilton and vocalist/guitarist Dan Britton (formerly of Storm Thieves and regular collaborator with Chris Conway), they hail from Up North but make music straight out of 60s California with ringing, chiming guitars, rootsy-pop melodies and close harmonies.
They've got some good friends too, the Nigel Stonier produced (and co-written) album featuring backing vocals from Thea Gilmore plus contributions from John Kirkpatrick (squeezing the accordion on the lovely Waltz For Beginners), Al Perkins (adding keening pedal steel to The Distance), The Little River Band's Beeb Birtles (vocals on Every Time You Call My Name) and Cindy Bullens who lends her powerful voice to the Petty influenced funky Crash And Burn.
But they certainly don't need anyone else's light to shine. Opening with the janglingly catchy title track, they deliver further highlights in a harmonica led Americana of Coming Soon, the Byrdsyian twangy Waiting On The Line, the moody desert folk feel of Going Down and the Gram reminiscent Further. Having only got together two years ago, this is the duo's first album. On this offering, more will be most welcome.
Mike Davies September 2008
---
Kay Kay and The Rays - Big Bad Girl (Catfood Records)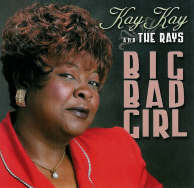 Big, bold & brassy and that's just Kay Kay! 12 original tracks open with No Mama's Boys, an R&B blockbuster. Steve Lott on guitar is excellent and production by the legendary Jim Gaines is spot-on as usual. Baby Can You Hear Me? continues in the soul/R&B vein with Dan Ferguson on keyboards and Andy Roman on saxophone getting their chance to shine. Kay Kay has a classic soul voice and can go from a whimper to a growl in one swoop. Kay Kay shows some grit on Like Thunder which is altogether rockier than the opening two and Steve Lott serves up a classy guitar solo.
There's a message behind Stop The Killing and this sentiment is always in vogue. Andy Roman excels on sax on this slow song sung with feeling. Kay Kay can turn in a few different styles as That's The Way It Goes shows. This is delivered in a shuffling New Orleans style that's quite different from the rest of the album. Junk Blues is not, essentially, a blues but is more R&B and a damn good one at that. The only thing here is that the song needs a fuller sound. Steve Lott's influence is again heard on Cold Rain Falling. This is the first true blues of the album and Kay Kay turns in a strong performance but she is outshone, for once, by Lott and Roman who are both superb.
Enron Field is another politically driven song but that doesn't stop Kay Kay show consistency in her delivery. This is energetic, funky soul. There's more old time R&B on Cheater and Lott's clever fusion with contemporary guitar results in a good effect. The title track is delivered in Kay Kay's inimitable style and describes a girl that you just don't want to meet! Lott is on form again and just wait until I review his solo albums. Love Of My Life is a bit sweet and out of kilter with the rest of the album and is just a filler. Fortunately, Kay Kay and The Rays are back to form for the final track, Southside Of The Tracks and Lott produces some of his finest work here, the man is a star.
David Blue
---
Mike Katz - A Month Of Sundays (Temple)
Ex-Ceolbeg and latterly ace piper/whistle player with the Battlefield Band, Mike gets round to releasing his own solo album at last! Although Mike's known as a powerful player, this CD showcases his finesse on a variety of approaches, and so the power is laced with subtlety and musicality to provide an all-round satisfying listen - in other words, you don't get blasted out of your living room and get turned off the pipes for life! As well as the Highland pipes, Mike plays the small pipes, various whistles and acoustic and bass guitars. And, reflecting Mike's eclectic tastes in music, he's joined by a select but diverse group of friends here - not one but two fiddlers (Battlefield colleague Alasdair White and the Tannahill Weavers' John Martin), concertina man Simon Thoumire and jazz guitarist Kevin MacKenzie.
The music they play here ranged from tunes from old manuscript sources through to Breton pieces and a few of Mike's own compositions (with suitably droll titles of course!). And so what if just a few of the tunes are already familiar from Battlefield repertoire - here they emerge freshly minted in Mike's new arrangements. There is much very persuasive music-making on this 56-minute CD, and Mike's artistry is such that you rarely approach tiring of the sound of pipes! Even so, most of the tracks I enjoyed best did feature pipes of one kind or another - for instance the all-too-brief set of reels at track 3, the solo quickstep selection (track 5), the slow Breton air Marig Ar Pontolan and Mike's capably multitracked solo set (track 11). Throughout, Mike's sense of pacing is simply immaculate, yet he allows the music to breathe too; quite a measure of credit for this is due to Kevin's energetic yet refreshingly non-dominant guitar work. Thoughtfulness is the key to each and every instrumental contribution on the CD - and indeed this quality's also a hallmark of the fine booklet notes.
David Kidman
---
Jorma Kaukonen - Blue Country Heart (Columbia)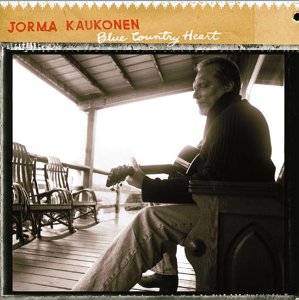 Former back-up to Janis Joplin, original line up guitarist of Jefferson Airplane and co-founder of spin off outfit Hot Tuna, Kaukonen not been too visible since reunions of both outfits during the 80s but this, his debut solo album for Columbia, should get his name loudly bandied about when it comes to discussing folk-blues albums of the year.
A finger picker of no mean ability, he grew up inspired by Chicago and Delta blues and this takes him back to his roots, but travelling the sideroads of bluegrass and country to get there. Recruiting high calibre musicians mandolin/fiddle player Sam Bush, dobro whizz Jerry Douglas, upright bass man Byron House and redoubtable banjo wizard Bela Fleck, he headed to Nashville to lay down a collection of acoustic rural blues and bluegrass nuggets from the 20s and 30s by such dust trail riding songsmiths as Jimmie Rodgers, Washington Phillips, the Delmore Brothers, Slim Smith, Cliff Carlisle and Jimmie Davis.
Unless you're a particular aficionado, you may not be that familiar with titles like Red River Blues, These Gambler Blues, Prohibition Blues or I'm Free From The Chain Gang Now but if only through its Elvis connections Just Because should ring a few bells. No matter though, you don't have to be aware of the originals to savour the affection and old time authenticity with which they're revived here, imbued with a freshness free from any muso inclinations and Kaukonen's fingers flying over the frets so nimbly he makes Leo Kottke look all thumbs. OK, there may be a touch of bandwagon riding in the wake of the recent O Brother inspired mountain music revival, but on the evidence of this, Kaukonen's up there in the driver's cab not riding back on coal carts.
Mike Davies
---
Ron Kavana - Irish Ways (Proper)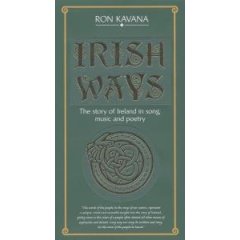 This is a grand, ambitious project that in lesser hands might well have failed utterly: in a nutshell, it's a proudly individual, and entirely successful, attempt to relate the story of Ireland in music, song and poetry. Surely nobody can be unaware of Ruaraí Ó Caomhánach (alias Ron Kavana) and his unimpeachable status as a vital force within contemporary Irish, Celtic and British culture - his already impressive 30-year track record cannot be ignored, and he'd be deserving of a place in the musical history books on the evidence of just a handful of original songs. Not least for penning the landmark anthem Reconciliation, a superb new rendition of which comes near the close of disc four. This song, more than any other perhaps, stands as a summary of Ron's personal take and final thesis, both an appreciation of political and cultural change and of justifiable anger against it, both a rallying-cry and an expression of steadfast endurance and optimism. Ron's unshakeable belief is that "the songs of our land have much light to shed on our past and thereby much to offer in understanding our present and anticipating our future". In presenting and examining songs expressing belief, attitude or political stance alongside those written in response to particular events, Irish Ways may not in the end make any claim to definitive truth or unique insight, but it's still a staggering artistic and creative achievement by any standards.
Aside from anything else, the presentation of the whole set is most attractive, the four CDs housed alongside a hardcover 150-page (46,000 words) illustrated book which gives first a historical chronology and then a sensible and well-thought-out overview before launching into a detailed and learnèd discussion of the historical context and source of each of the actual songs and poetry excerpts performed including full song lyrics (much of the text of which is taken from the linking narration you'll hear on the CDs themselves), to which is then appended a pretty exhaustive bibliography and discography - all of which demonstrates the sheer depth of research and consideration of perspective which Ron has undertaken over the six years that it's taken him to bring the project to fruition. Ron admits that what we have here represents but two-thirds of the total of twelve hours' worth of material he'd recorded for the project (and around a fifth of the word-count for the written history!) before the limitation imposed by the record company became clear. Even so, Ron manages to focus unerringly on the essentials of the powerful, tragic, moving and inspiring story he's telling: a complex story, to be sure, with many facets, conflicting standpoints and a plethora of important philosophical and political issues. During the course of over five hours, he takes us on a compelling and truly epic audio journey which satisfies both musically and chronologically; his own narrative, delivered with total conviction and all due sense of the drama that's unfolding through history, links the songs without intruding, and draws the listener in close for a concentrated and at times demanding experience (for these are not ephemeral compositions - each verse, phrase or sentence is integral to the flow and sequence of Ron's argument). In illustrating his personal thesis, Ron appears to leave no important stone unturned as he gives fresh airings to some hitherto well-worn traditional songs, while also ensuring the voice of the people gets heard through some exceptional examples of historical songwriting (aside from a large but welcome contingent of Ron's own fine compositions, there's Dick Gaughan's Both Sides Of The Tweed - here adapted for the Boyne - as well as Tommy Makem's Four Green Fields, Tony Canniffe's The Summer Soldiers, Sean Mone's Lovers And Friends, and an intriguing arrangement of Ewan MacColl's Travelling People/Freeborn Man). Here as on his creative treatments of the traditional source material, Ron displays a natural, masterly and deep-rooted understanding both of the lyrics he performs and of the musical language of Irish culture as a whole. I could single out some individual songs that have particularly moved me here, but there are so many, and this review is long enough already! And although a majority of the songs are on the downbeat and thought-provoking side, Ron also does a nice line in satire on occasion.
For this project, Ron has enlisted the help of a fabulous host of musical talents: not only the members of his own Alias Band (Mick Coyne, Dave Harper, Mike "Mungo" O'Connor, Christy Hurley and Martin Leahy), but also an unbelievable roll-call of guest singers and musicians including Paddy Keenan, Eamonn Coyne, Terry Woods, Miriam Kavanagh, Brian McNeill, Mick McAuley, Gino Lupari and Colm Murphy, with telling cameos from the likes of Shane MacGowan, Niamh Parsons and Annie Armstrong (though it's rather frustrating that it's not possible to find at a glance the whereabouts or identity of any of their specific contributions to individual items - it would have been so useful, and fairly practical I'm sure, to have included these individual credits in the tracklisting at the back of the book, after all). The recordings are all brand new (no tired raiding of back-catalogues!), and several of the unaccompanied vocal selections were recorded at the celebrated Cork Singers' Club; whatever the provenance, sound quality is superb throughout.
Irish Ways has been worth the wait of its protracted gestation, for it proves an overwhelming experience, one that positively demands, and considerably repays, your closest listening and to which repeated exposure will I suspect be deemed mandatory. It's an epic set, and (at only a couple of quid over £20) incredibly reasonably priced.
David Kidman June 2007
---
Kealer - My Own Worst Enemy (Zomba)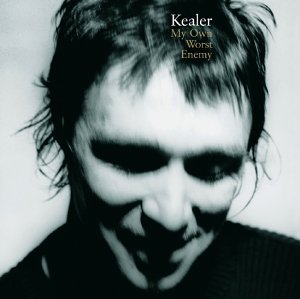 Originally out on Jive and now re-issued with the addition of new single Missing For Days following the rejig of the parent company, Kealer is/are Mancunian Jason Kelly, his debut album an autobiographically based wander through tales of broken hearts (Alcohol & Violence), broken dreams (Northern Sky), being screwed up by drugs (Through The Nose), getting clean (The Wheel) and trying to get away from the dead end future (Everytime) prompting thoughts of Jarvis Cocker, Blur, Oasis, David Gray, The Beatles (listen to Just Another Week) and, rather bizarrely The Stranglers given that Out Of A Sun sounds not like a not entirely accidental riff on Always The Sun. At times a touch too personal to lyrically connect outside of a circle of friends, but with an obvious ear for both the massive epic sound and the more fractured picking of the nerves, this is an exorcism of a life on album. It'll be interesting to see what experiences he chews over for the next.

Mike Davies
---
Seán Keane et al. - The Irish Scattering (CD & DVD) (Circín Rua)
The ambitious Irish Scattering project is effectively a musical journey through the travels and adventures of the Irish people, perennially fated it seems to be scattered (through one circumstance or other). Seán is the ideal person to bring together such a project, for he's of the generation who have witnessed the passing of the traditional way of life and the birth of high-tech Ireland, and moreover, he's one of the key Irish singers of today who's strongly and indelibly connected to the sean-nós tradition. In order to realise the project's enormously wide-ranging scope, Seán has recruited the cream of many musical camps – traditional and modern interpreters of song and tune – to tell the stories of his forebears; Seán's own distinctive, soft, creamy vocal tones do this with full understanding but without artificial sentimentality, and he's surrounded by equally eloquent musicians who are all renowned soloists in their own right. Mairtin O'Connor (accordion), Arty McGlynn, Pat Coyne and Seamie O'Dowd (guitars), Tommy Keane (pipes, whistle), Sean Regan (fiddle), Rick Epping (concertina, mouth organ), Gary O'Briain (keyboards), Paddy Higgins (bodhrán) and an array of backing vocalists together make a suitably authentic backdrop for Seán's moving interpretations of songs traditional (Fare Thee Well Enniskillen, Paddy's Green Shamrock Shore, Shenandoah, Far Away In Australia) and more modern (Jimmy Rankin's Fare Thee Well Love, a duet with Fionnuala Deacy, is especially lovely, while Seán also includes no fewer than five evocative compositions by Kieran Wade as well as James Gorham's powerful The Shipyards And Gdansk). Recordings were made at two shows in the Black Box, Galway, in March last year; the CD presents 15 tracks (13 songs and two instrumental sets), whereas the DVD adds a further 13 tracks. Most of these extras are instrumental sets, many relying (although not exclusively) on the flamboyant visual element (a flamenco dancer as well as a family of traditional sean-nós dancers), and there are also a couple of readings of historical texts; but Van Diemen's Land, Isle Of Hope, Isle Of Tears and the entertaining Dyddling And Clicking interlude all prove worth having too. Basically, the DVD edition's not just for completists, but most will be amply satisfied with the CD soundtrack, I'd guess. The Irish Scattering is one of the few concept-projects that actually manages to live up to its billing: delightfully entertaining and thoughtful in equal measure, well conceived and managed and full of fine performances.
David Kidman May 2009
---
Seán Keane - Seánsongs (Circin Rua)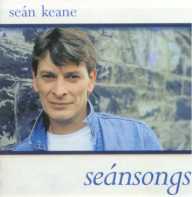 "For those not already in the know, Seán Keane from Co. Galway is the owner of the most distinctive male voice in Ireland today", runs the press release. And with justified pride. With each successive album, Seán has consolidated that reputation and increased his fan-base, performing with real feeling a variety of material that has invariably surprised and delighted admirers of traditional and contemporary song alike. The Man That I Am proved his most successful album to date, and the deluxe Seánsongs is set to eclipse even that grand offering. It's a two-disc set, only very loosely sub-divided by disc into contemporary and traditional, and features that wonderfully distinctive voice effortlessly coping with the demands of classic folk, songwriter, country and blues-tinged material. Whatever their provenance, it's always abundantly clear that the songs have been chosen purely because Seán loves to sing them.
The first disc contains pretty well matchless, often highly individual interpretations of Ron Kavana's Reconciliation, Richard Thompson's Withered And Died, Julian Dawson's Pilgrims, Gillian Welch's Barroom Girls, Peter O'Hanlon's Trick Of Time and no less than three fine songs by Mick Hanly. I can't fault the instrumental accompaniments, which as before are a model of sensitivity and restraint, even when the actual texture is relatively full. The second disc contains in addition to its six songs, four tune-sets on which Seán gets to give his voice a well-earned rest and prove his skills on whistles, flute and uilleann pipes. The songs on this second disc comprise the traditional (Skibereen and Banks Of The Lee providing two of the set's highlights), alongside Satisfied Mind and the only track I still can't enjoy (Beautiful Dreamer - and that's because I hate the song, even though Seán sings it beautifully!). So it's a lovely set this, for admirers and converts alike.
David Kidman
---
Ronan Keating - Bring You Home (Polydor)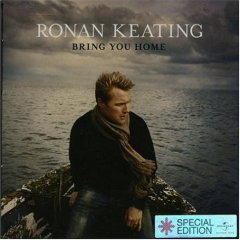 Put aside your musical snobbery, if you heard this without knowing it was Keating then it would surely score favourable response for its eminently hummable Celtic flavoured Americana songs. Melodic ballads from start to finish, Keating at times sounding not unlike Smokie's Chris Norman without the huskiness, it's an attractive package of under the stars emotional yearnings, some embossed with strings, others with just tinkling piano and acoustic guitar.
Jamie Cullum fingers the ivories for To Be Loved, the ever wonderful Kate Rusby drops by to lend her Northern tones to All Over Again and Ronan even wheels out his guitar pop suss with a lovely waltzing cover of Goo Goo Dolls' classic Iris. I'm not about to make any claims for him as a shining new country star likely to convert die-hard Americana devotees, but bend an ear to Friends In Time, Bring You Home and the stirring closer, So Far Away, with its swelling anthemics and Maori chant courtesy of Emer Quinn and you might be pleasantly surprised.
Mike Davies, July 2006
---
James Keelaghan - House Of Cards (Borealis)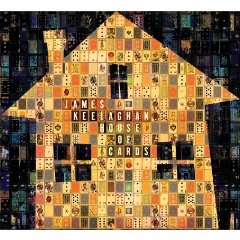 The latest offering from one of the most justly celebrated of Canada's present-day songwriters is released to coincide with his latest UK tour (which began a few days ago and continues through into mid-October), on which he performs in trio mode along with David Woodhead (bass) and Zav Rokeby-Thomas (fiddle - or should I say "fiddola"?). The CD also adheres for the most part to a trusty trio format, although Zav's place is taken on disc by Hugh McMillan (mando and lap steel); there's also some occasional augmentation from a three-piece horn section (on the title song) and some string arrangements by and involving Zav.

House Of Cards (James's first complete album of new original songs in some three or four years), is a typically sturdy collection without a significantly weak cut, hanging heavy with James's trademark literacy, his keen sense of history and its import on the present. For standout songs, look no further than Medusa, with its dark, foreboding atmosphere of warmongering, contrasting powerfully with the delicate, intimate recollections of a local pub McConnville's and its community's response to tragedy, and the more personal memories of the timeless, quintessential Circle Of Stone that bring the album to its (premature) close. Further delights come with the simple joyful abandon of Leave Town and the controlled rhythmic impact of Twister.

It's also only fair, though, to point out that no fewer than half of the album's songs are actually co-writes that arose out of artistic collaborations with other songwriters at last year's Celtic Colors music festival - these include the abundantly genial opener Safe Home (co-penned with David Francey), Next To You (written with Rose Cousins), Medusa (with Karine Polwart) and the title track, a catchy and hard-hitting political commentary co-authored with Messrs Francey, Polwart and Cousins along with Dave Gunning and Lori Watson. Only Since You Asked strikes a slightly over-obvious note with its homespun philosophy. Performance-wise, James is as classy and compelling as ever, his gorgeously rich baritone voice and exemplary guitar work the hallmarks of an artist in full command of his material and his resources. And James and Hugh provide just the right level of sensitive accompaniment to match James's songwriting vision.

If I do have a slight criticism of House Of Cards, it's that although its ten songs form a rounded, satisfying collection, it feels somehow incomplete, almost as though James still has more to say and more songs written but hasn't managed to find the time to get to record them.

David Kidman
---
James Keelaghan - A Few Simple Verses (Fellside)
Ever since his debut recording Timelines (which, unbelievably, was recorded nearly twenty years ago!), James has always been renowned as a singer-songwriter with a uniquely alert sense of history who imparts his songs with a potent historical perspective.
On his 2004 release Then Again James gave us his fresh present-day perspective on some of his earlier most celebrated songs. So now, it seems entirely natural that on his eighth (solo) album he comes full circle in a manner of speaking, paying tribute to, and giving us his personal perspective on, a collection of songs which (with one exception) he didn't write himself (I'm being careful about the wording here). Ewan MacColl's Sweet Thames Flow Softly is probably the highlight; it's given a gently touching performance, with a beautifully simple and uncluttered backing (just James with long-time collaborator Hugh McMillan on upright bass and octave mandolin). Then there's Paul Metsers' Farewell To The Gold, where James' broken, slightly staggered vocal phrasing may at first seem a little unsettling, but his response to the lyric is so genuine. Dan Somers' Harvest Train has all the feel of a traditional American ballad.
Six of the album's ten songs emanate from traditional sources, and James gives us reliable and deeply affectionate readings which more often than not cast a degree of fresh light on the stories they tell. James' musical settings flow easily, though they do contain some less expected (if not exactly radical) elements: for instance, Boston Burglar is somewhat more reflective than we're used to hearing, and Bonnie Light Horseman becomes a mournful and quite fetching country-waltz. The Constant Lovers receives a tender treatment too. Here, as throughout, James is on excellent vocal form, his smooth, rich baritone a constant delight to hear and luxuriate in! His guitar playing may appear effortlessly faultless but it's a model of understated soulfulness and sympathetic simplicity in execution. Guest musicians include Nancy Kerr, James Fagen, Oscar Lopez, Veda Hille, Lloyd Peterson and five members of young Irish band Danú. The songs, and James's attitude to heritage, tradition and history, are all neatly summed up on the final track, My Blood, a joint composition with Jez Lowe that arose out of a 2003 Songwriters In The Round tour; Jez guests on mandola and vocals on this track, as does Jordan McConnell on uilleann pipes, bringing the album to a rousing and satisfying conclusion.
www.myspace.com/jameskeelaghan
www.keelaghan.com
John Davy January 2007
---
James Keelaghan - Then Again (Jericho Beach)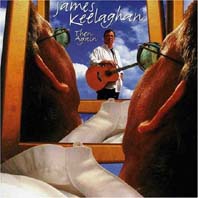 The title is, when you think about it, self-explanatory – like one of those crossword clues that are so obvious but only when you're given the answer! "Then" (ie the past) is revisited (ie done "again"). On this CD, which celebrates James' 18-year-so-far career, James reworks 11 of his earlier songs to bring them up to date with the versions he now shares with audiences – as he himself describes it: "Over the years some lyrics have changed, some rhythms have changed, the band members and collaborators have changed. All in all it's a different world. I wanted some of the songs to catch up." I don't have room here for a thesis on comparing and contrasting the new versions with the old (I'd need to be paid a fee for that!), but suffice to say that most of them are sufficiently different to be worth buying in their new clothes (even if you have the original albums); some diverge more radically than others from the earlier versions, but all can be heard as fresh reworkings gleaming with insights gained over the years.
The songs are certainly among James's best-loved in terms of audience appeal, though we'll all have favourites that haven't been included (even from the four albums that have been sourced – I admit I was a trifle surprised to find River Run absent from the tracklist)! Fans of James' work who have come to his music through the later albums like Home and Road need have no compunction about purchasing Then Again, which draws exclusively on the albums Small Rebellions, A Recent Future and My Skies (three songs apiece) and his debut Timelines (two songs). Whatever, the genius of James' writing shines through in every single song, from personal and reflective creations (Orion, I Would I Were, Turn Of The Wheel) through to spellbinding historically-based narratives like Cold Missouri Waters, Jenny Bryce and Fires Of Calais. The latter, although now a whole minute shorter than the Timelines version, rather curiously seems to gain in momentum from being taken altogether more slowly and deliberately, and from James's now even more deeply-felt, more assured vocal phrasing and tonal warmth.
Small but telling changes in phrasing make James' new version of Somewhere Ahead even more poignant. Hillcrest Mine has shaken off its original mien of Stan-Rogers-like wistfulness for a more robust quality of defiance. A Recent Future, always a standout track, now glistens even more brightly like a newly-cut jewel. Hold Your Ground now jettisons its slightly passé jokey-ragtime shuffle in favour of an invigorating bluegrassy chugalong lick. But hey, if you've not yet discovered Canada's finest singer-songwriter, then by all means start here. Otherwise I'm probably preaching to the converted, who'll already either have bought Then Again from James on his latest UK tour or are planning to buy it anyway. It goes without saying that the musical contributions from James' collaborators on this latest recording are without exception excellent and perfectly judged, with a real sense of ensemble (where called for) and some tasteful solo work from those amazing compadres Hugh McMillan and Oliver Schroer in particular.
David Kidman
---
James Keelaghan - Home (Appleseed/Jericho Beach)
The bland (though baldly truthful) epithet of Canadian singer-songwriter hardly does James Keelaghan justice, for he has built up a healthy following on this side of the water over the space of five years and as many solo albums, no doubt largely due to his commanding live presence, where his rich, effortlessly beautiful voice gives full expression to his crafted-but-with feeling lyrics. I don't (yet) find this new offering quite as satisfying as the previous one, Road, but that may be my own fault - or the fact that Road contained some of the very finest songs in James' entire canon couched in superlative arrangements.
But Home is no letdown, with six new Keelaghan compositions among its ten tracks. These typically point parallels between historical events and our own more personal lives, with their mixture of desperation and hope both born of experience and reality. The characters peopling his songs are totally believable too. The juxtaposition of memories and perceptions is especially telling on October 70, perhaps, but it's a device James uses often and to good effect, as when he hones in on the personal dimension on Sinatra And I. James brings a similar degree of expressive commitment and integrity to the traditional songs he tackles – The Flower Of Magherally transcends its purely Irish roots in James's appealing version. James also covers Ian Tamblyn's beautifully evocative Woodsmoke And Oranges, the cultured wildness of his voice conveying the essential spirit of the rugged landscape and its impact on the man within. Here, as elsewhere on the CD, James benefits from unobtrusive yet definite instrumental support from (mainly) Oliver Schroer (violin, guitar) and Hugh McMillan (pedal steel), a perfect setting for his own voice and guitar. Whether you're a diehard Keelaghan fan or a more recent convert, you're unlikely to be disappointed by Home.
David Kidman
---
Robert Earl Keen - The Party Never Ends (Sugar Hill)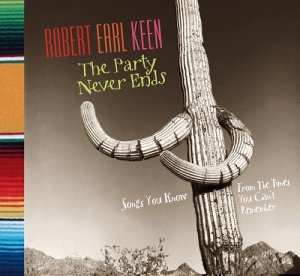 Not a new album, sadly, but a compilation, a kind of primer to introduce folks to the delights of REK's songwriting. In my opinion, it's not really representative enough to be an effective primer tho', as it's culled from only three of Robert's six albums recorded for the Sugar Hill label - West Textures, Gringo Honeymoon (one of my personal favourites I admit) and The Live Album. And then again, those six albums represent only just over half of his total recorded output… Whatever, the selection on Party, comprising "songs you know from the tunes you can't remember" (great turn of phrase that!), is reasonable enough, since its thirteen tracks include REK classics that highlight the different aspects of his artistry - tall stories (The Five Pound Bass), epics (Dreadful Selfish Crime), road songs (I'm Coming Home), songs showing his quirkily humorous, often sardonic gift for observation (It's The Little Things) - all of which have their place in the REK pantheon of memorable vignettes. Fairly too, the inclusion of three live cuts acknowledges the importance of the live gig as an integral element of Robert's appeal and longevity on the country roots scene. OK, there's some fun material here, but the album doesn't exactly make for a party, and inevitably, after 60 minutes it does end, but the quality of the selections ain't in doubt, and if it gets more folks into Robert's work then all the better. www.sugarhillrecords.com

David Kidman
---
Robert Earl Keen - Picnic (Gravity)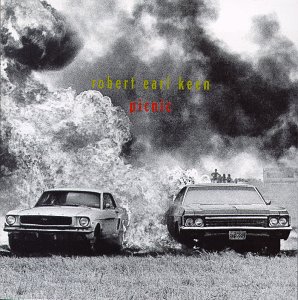 Another of the label's reissues package, this former Arista release dates from 1997 and was Keen's first after leaving Sugar Hill. It's an obvious attempt to reach out to a wider audience, boosting up the muscle with a fuller sound and a more rootsy alt-rock sound after his previous, folksier and more intimate albums. It's not as satisfying as his sparser work and there's times, as on Over The Waterfall, when he seems to be straining against the arrangements, uncomfortable with the more amped up approach. That said, there's still much to recommend, both with self-penned nuggets like The Coming Home Of The Son And Brother and Oh Rosie and covers like Dave Alvin's Fourth Of July. But as the closing Then Came Lo Mien, a stripped down acoustic duet with Margo Timmins, ably underlines in Keen's case less is more definitely more. And, just as an aside, it's a pity the label couldn't see its way to including some sleeve notes, or at least song credits!
Mike Davies
---
Robert Earl Keen - Gravitational Forces (Lost Highway)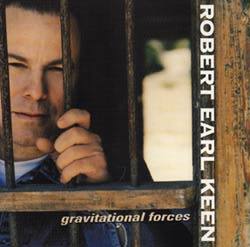 If it were only for the fact that this is the first time Keen's done a studio recording of his much covered live favourite The Road Goes On Forever would be incentive enough to snap this up. That it also features his version of Joe Dolce's My Home Ain't In The Hall of Fame, a cover of Cash chestnut I Still Miss Someone, Terry Allen's High Plains Jamboree and Townes Van Zandt's Snowin' On Raton all of which he makes his own makes it essential. And that's not even taking into consideration his own Fallin' Out, Hello New Orleans, Wild Wind, Not A Drop of Rain and spoken frazzled life on the road title track, masterpieces all. Served up with Keen's whiskey throated Texas drawl that brings together Earle and Ely and a batch of lyrics that bubble up from roads travelled, loves lost and small town burn-outs and still manage to find a reason to pour another glass, start the ignition again and head off down the highway. Feel the tug.
Mike Davies
---
Paddy Keenan - Paddy Keenan (Gael Linn)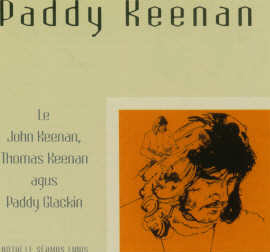 The famous Irish label Gael Linn is currently celebrating its 50th anniversary of publishing traditional Irish music, and the label's back catalogue is being re-launched on CD. In time, this will include early recordings by De Danann and Clannad in addition to some definitive and well-regarded items by solo performers in the tradition.
The first batch of reissues includes this vital and urgent 1975 recording which constituted the solo debut of the Bothy Band's uillean piper Paddy Keenan. It was recorded by Paddy at a time when the Bothy Band were at their zenith, having re-established the importance of his instrument within the traditional folk scene. This widely-distributed (courtesy of Proper) new reissue will be greatly welcomed I know, for it is a superb artistic achievement in every respect, fully deserving of the tag "classic" within its field. Perhaps surprisingly considering its designation as a solo album, only six of the sixteen tracks actually give us Paddy's piping in glorious solo, unadorned mode. However, each of these is a tour-de-force, providing ample evidence of his innate and total mastery of his instrument and his deep understanding of the tradition, as well as plenty of hints of the tremendous inspiration Paddy drew from master piper Johnny Doran.
The remainder of the tracks feature splendid contributions from Paddy's brothers Thomas (whistle) and John (banjo, flute). There's an infectious joyousness to the unison playing of banjo and pipes on The Ace And Deuce Of Piping, but the wholly delicious accuracy of John's amazing picking technique is demonstrated even more persuasively when Paddy vacates the stage to let John perform a set of reels on his own (track 6). Thomas gets a couple of brief whistle solos to himself, too. However, last but not least, the two tracks featuring fiddler Paddy Glackin are considered by many to rank among the finest ever recordings of Irish traditional music, especially the fiery, virtuosic duet on the two reels (track 4), where the absolute unity of fiddle and pipes blending beautifully is quite breathtaking, the two musicians displaying a skilful use of harmonics while never losing sight of the driving pulse of the dance. This masterful combination of control and drive also comes through in Paddy's use of syncopation within his harmony accompaniment, as Seamus Ennis perceptively observes in his enthusiastic and informed sleeve notes, which are reproduced in full for this reissue.
Throughout, the unbridled intensity of Paddy's musicianship is noteworthy; while clearly he's immersed in his own playing, he's suitably responsive when other musicians are around. All told, this is a very important reissue; to describe it as a landmark recording for Irish traditional music would probably not be overstating the case.
www.gaellinn.com
www.paddykeenan.com
David Kidman
For further information about forthcoming Gael Linn releases in the UK contact Copperplate Consultants
www.copperplateconsultants.com
---
Keep It Up - On Safari (Footstompin' Records)
All the members of this young Edinburgh-based four-piece are already kept more than busy with other projects, but miraculously (and fortuitously for us!) they've somehow found time to record this sparkling CD. Who are we talking about then? The welcomingly ubiquitous Simon Thoumire (concertina), Eilidh Shaw of the Poozies (fiddle/vocals), Malcolm Stitt of Nusa and Boys Of The Lough (bouzouki) and Kevin Mackenzie of Sunhoney (guitar), that's who – simply four of the most talented exponents of the music you could wish for. On Safari (which I'm told is the band's second album, though I've not heard their first) fairly bristles with session-style energy, impulsively seizing the heat of the moment and translating it into imaginative interpretation while scrupulously observing the relevant rhythmic and melodic contours. The empathy between the four musicians is tangible, while there's a lyrical quality to the playing (no doubt born of an acute sense of dynamic control) that sits unexpectedly well with the intense drive they generate; the bouzouki/guitar bedrock is exemplary. All but one track of On Safari is comprised of tune-sets, and all sources (mostly Scottish, with a few canny transcriptions of Cape Breton pipe tunes) are documented in the booklet; Eilidh shows herself to have well mastered the compositional idiom too with her two contributions. As well as the usual faster sets, from the White Heather repertoire come a sequence of three lovely waltzes and a Jimmy Shand march to give metrical variety. The necessary vocal contrast comes quite early on at track 4, where Eilidh delicately sings the lament and lullaby Griogal Cridhe, but later she crops up again when she brings us some stylish lilting to the final set of the disc. Add to all that a typically clean and clear-toned recording with ideal balance which allows individual instrumental timbres to ring out splendidly, and you have a winner of a CD. www.footstompin.com
David Kidman
---
Ace Kefford - Ace The Face (Castle)
Mostly remembered as The Move's charismatic blonde bassist and Stevie-Winwood-style co-lead vocalist for the first three fiery years of the group's career, Chris "Ace" Kefford has also been dubbed "perhaps the last forgotten hero of British pop". He left the group after a series of depressive panic attacks in 1968, and started work on a solo album under the guiding hand of Tony Visconti. These sessions, the tapes of which were finally unearthed only earlier this year, form the basis for this excellent collection. They're topped up with half-a-dozen sides from the powerful Ace Kefford Stand (which Ace formed after the album sessions collapsed), including no less than three versions of the single For Your Love (a grinding, gripping retread of the old Yardbirds hit of four years earlier). Then come two songs from his 1976 Rockstar project, and finally a lone single cut, a highly-regarded classic of the psychedelic era by the Lemon Tree (William Chalker's Time Machine, which Ace had originally written for the Move). It's the "lost" album which remains of the greatest interest here of course (even then, it's frustratingly incomplete, for there are two songs still missing from the tapes found this year). Unfinished as the session tapes are, they clearly show off Ace's versatility and inclinations, on a wide range of material that embraces emotional protest song (the extraordinary White Mask), dreamy fantasy (Infanta Marina), soul-baring (Holiday In Reality), fine covers (notably Paul Simon's Save The Life Of My Child, which comes complete with session guitar from a pre-Zepp Jimmy Page), and pure pop (Oh Girl). Worth exhuming? Definitely. A most useful collection.

David Kidman
---
Katell Keineg -High July (Megaphone)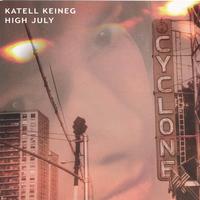 A hard to find four track EP in 2002 aside, it's been seven years since the Welsh born, Brittany raised and "part-time New Yorker, part-time Dubliner" singer-songwriter last released anything. The silence is finally broken with her third release, opening track What's The Only Thing Worse Than The End of Time? (a slow-burning Cohen-esque brooding slice of Celtic darkness and guitar shuffle where she sings of being born with millennium tension and drops references to Coppola and Apocalypse Now) and the hummable summery folksy pop Beautiful Day making the transition from the EP.
The beaty pop Shaking The Disease and On Yer Way which opens in dreamy cloud kissed spaces before evolving into a clangy seven minute affair may suggest a more deliberately commercial appeal this time round, but don't be fooled.
With her jazzy folk inclinations evident on the acoustic Captain (Steal This Riff), Little Joe a breathy comedown love song with spare 3am percussion, High Marks ringing with harsh reverb acoustic guitar, thrumming bass and Keineg's voice both stretching to the skies and burrowing underground, Brother of the Brush a simple backwoods country tune sung in the unlikely persona of Gaugin and, keeping the country colours, Seven League Boots sounding like something from the Judy Collins sings the Jacques Brel songbook with burping brass, it's clearly not destined for too many background wallpaper coffee tables. And don't expect to always make sense of the lyrics either.
Hers is still the music of the earth and sky, simple, textured, capable of sparse, tear-stained fragility and storming tempests, that intricate voice, subtle, sensuous arrangements and lyrical depth and emotion coming together with heart-shuddering effect. It's taking longer than it should to become the major international star that is her talent's birthright, but she's getting there.
Mike Davies
---
Irene Kelley - Thunderbird (Me And My Americana Records)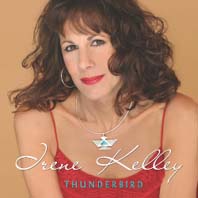 Pennsylvania-born Irene started out as a "metal mama" in a rock and roll band, but found where her true musical sympathies lay after sudden exposure to the music of Dolly Parton at age 15. She started writing songs at age 19, and from the mid-eighties her songs were finding their natural home on records by Trisha Yearwood, Loretta Lynn and Carl Jackson among others, although her own MCA album was never released except for two singles taken prematurely from it.
Irene's first proper album release didn't happen until 1999's Simple Path, a self-produced effort for which Thunderbird is the followup, picking up in every respect where Simple Path left off. All 11 of its tracks are her own compositions, and just one listen tells you she's got the ear and the knack for writing hit material to Nashville standard and right within that accessible-new-country idiom.
On the opener Highway, co-written with her pal Claire Lynch (a star in her own right of course), Irene sets out her stall simply and persuasively, examining her own internal confusions about where life's highway is leading her. From then on in, it's a personal chronicle of life lived and life yet to live, telling Irene's own story in a musically appealing and direct, immediate fashion. So immediate, in fact, that many of the songs conjure up images that run before your mind like music videos (Big Girl Now and the title track being particular cases in point).
Her images are straight from the heart, and some of the best songs recall Dolly P's own, not least in the affectionate way they portray memories, and Cold All The Time is very reminiscent of Emmylou. Comin' Back From The Moon, with its gentle rockabilly feel, could well have come straight from an early Steve Earle album. Burn Down The House is an object lesson in effective use of metaphor, a cautionary one warning of the dangerous power of passion. One or two of the other songs are less memorable, melodically at any rate, but that's just the company they keep! Irene's backing band has all the right credentials - just a mention of the names involved (Scott Neubert, Mike Chapman, Stuart Duncan, Brent Truitt and Bob Mummers) should give you an idea - and with backing vocals from Scott N, Irene's buddy Claire Lynch (and even Rodney Crowell on one cut) she can't go wrong.
David Kidman
---
Alan Kelly - After The Morning (Black Box Music)
Here the masterly Roscommon-born piano accordionist delivers his third solo album, which turns out to be a richly relaxed and beautifully varied sequence that seamlessly blends traditional with contemporary in superbly fresh and stylish settings. The bulk of the disc is instrumental, presenting Alan's inspired arrangements of traditional tunes emanating from Ireland, Brittany, Asturias, and even Louisiana. These are topped up with a selection of Alan's own compositions ranging from the infectious jig rhythms of the title track and the genially lilting New Year's Day to the Tuscan-inspired waltz Siena and the gentle, reflective character portrait Eolann. To complement the drive of his own wonderfully lithe and precise playing, Alan calls on the magnificently supportive musicianship of an intimate galaxy of friends including Tola Custy (fiddle), Ian Carr and Donncha Moynihan (guitars), Jim Higgins (percussion) and Rod McVey (keyboards). As an added bonus, Eddi Reader and Kris Drever turn in one appealing vocal cameo apiece, making this exuberant and seriously uplifting disc an even more attractive proposition.
www.myspace.com/alankellymusic
David Kidman August 2010
---
Dave Kelly - Resting My Bones (Hypertension)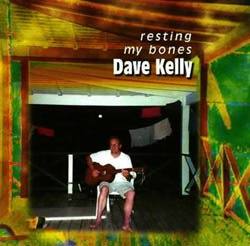 Some time back on a hot night at the 12-Bar Club, Soho, the audience spilled out into the back alley. A tourist walked by and stopped to listen to the music. "It's OK I guess, but don't he play anything I know?". The act in question was Johnny Dowd so that wasn't going to happen! Now, if it had been Dave Kelly and he'd been promoting his latest album, she'd have been happy and singing along right there on the pavement. Lovey Dovey, Dock Of The Bay, World In Motion, City Of New Orleans and If I Were A Carpenter are some of the songs Kelly covers on his latest album for Hypertension, together with five of his own-penned songs, which are more in a gentle country or blues, roots-rocking mood, and sound like classic standards anyway.
This is only Kelly's tenth album in thirty four years. Hardly prolific but he's no slouch; the album title 'Resting My Bones' is definitely tongue in cheek. During this time he's been involved with four albums with The John Dummer Blues Band, fourteen with the The Blues Band and then there was the 'Tramp' sessions with Mick Fleetwood - and he's out on the road gigging for much of the year.
To quote Hypertension, 'Resting My Bones ... [is] played mostly in a group format, from the nucleus of The Dave Kelly Band of the past eight years: Pete Emery, husband of his late sister Jo-Anne Kelly on guitar, longtime DKB stalwart and sometime Blues Band keyboardist Peter Filleul, co producer and top session bass guitarist Marcus Cliffe and ex Dire Straits drummer Pick Withers. These are augmented on various tracks by the guy who produced The Official Blues Band Bootleg Album and Ready for The Blues Band: Lou Stonebridge on keyboards, long time Roger Chapman sideman Steve Simpson on violin and Nashville session guitarist Rod Smarr.'
It's an 'easy' album, laid-back and classy with nice touches of slide guitar and Dobro. It's one I'll probably be playing again and again.
Sue Cavendish
---
George Kelly - Lucid Intervals (Mixter Records)
Detroit based Kelly's debut album is a mix of blues, rock and soul, peppered with slide guitar and Steely Dan influences. The opener, Get What U Pay 4 shows how good a slide guitarist Kelly is, even if the vocals are a bit thin. Where The Blues Are is a slow, blues based song which suits his voice better and builds up into an excellent song, showing his song-writing skills. There's more than a little Steely Dan in Threshing Floor and George's voice is starting to grow on me. In addition, there's some very good guitar work towards the end of the song.
The Van Morrison-esque Walking Distance is rather weak but Bluesman more than makes up for it. This very classy, jazzy blues has Billy Gaff ripping up the piano as Kelly scorches on the guitar. Fugitive Kind is slow and has a certain appeal that is difficult to pin down. It's not all electric as Otis Spann shows. This goes along ok but produces little to get excited about and is a missed opportunity. Love Interest is Steely Dan style jazz and the slide returns on Desert Island. I firmly believe that Kelly is at his best when he's playing slide guitar. This is slow, but effective and is very much in the style of John Hiatt. Pyrrhic Victory is a Celtic influenced finish and is the type of song that Mark Knopfler is so proficient at. Kelly saves his best for last and does his song-writing reputation no harm at all.
This isn't a blues album but Kelly could major in the blues if he so wished. On the other hand, if he chose rock or R&B then his song-writing skills would carry the day there too.
David Blue
---
Jo Ann Kelly - Do It & More (Manhaton)
This release will definitely please fans of the British acoustic blues scene, not least the admirers of one of its very finest practitioners, Jo Ann Kelly. Although her larger-than-life vocal talent was utterly steeped in the blues, she could be equally at home with gospel, or traditional (or even contemporary) folk music, as the breadth of material on her 1976 album Do It (titled after that Jesse Winchester song, and originally released on the obscure Red Rag label) powerfully demonstrates. This is the first-ever CD reissue of that album, freshly remastered and sounding wonderfully immediate. On it Jo Ann is accompanied principally by her partner Pete Emery (on acoustic, electric and slide guitars and mandolin), although Mike Piggott, John Pilgrim, Geraint Watkins and Steve Donnelly also contribute from time to time.
The most impressive tracks, however, are the neck-prickling acappella items (Boll Weevil and Rising Sun Shine On) and two further items where Jo Ann performs solo with just her own guitar and no other musical accompaniment (her own composition Little More Time and John Lee Hooker's Come Back Baby): what a hell of a voice, what a committed and authentic delivery! Jo Ann also multitracks her own voice to believably recreate the Staple Singers' treatment of Swing Low, Sweet Chariot, and delivers a magisterially strong rendition of Muddy Waters' Can't Be Satisfied, alongside a handful of Memphis Minnie numbers. That's not to say any of the other of the more fully-accompanied tracks are any less enjoyable, for the additional musicians keep their limited presence within a sensible and respectful perspective.
This is a triumphant set by any standards, and it's great to have it available on CD at long last. Here it comes topped up with three bonus tracks taken from her 1988 LP Open, which was finally released only a short while before her untimely death in 1990. What I do find strange is the decision of the compilers to spread these tracks out over the course of the CD rather than gathering them all together at the end – and for that matter, why only include three of Open's tracks and not more?… But that minor issue is unlikely to count against what is for any British blues connoisseur an absolutely obligatory purchase.
David Kidman July 2009
---
John Kelly - Come All You Wild Young Men (Pi Recordings)
Self-styled "Harmonium Hero" John is one of those reliable and highly competent performers who provide folk club audiences with a memorable and well-judged evening's entertainment yet aren't widely known outside of a small circle of appreciative admirers - which is not at all to say that his approach to English traditional song is an acquired taste. John first sang in a folk club in 1968, since which time making a recording is about the only thing he hasn't done, so this CD is way overdue. John's accomplished and characterful performing style is both individual and very attractive: it might best be described as elegant and thoughtful, with the measured, lyrical qualities of his singing voice and vocal delivery ably complemented by those same qualities in his atmospheric and supportive playing. John accompanies himself mostly on the aforementioned harmonium (which, John points out, is actually an American organ!), or the bina (an Indian variant thereof), and sometimes on guitar (in an interesting variety of different tunings). He's also an adept whistle player, an aspect of his artistry which is represented on the CD by just one track, The Humours Of Ballyloughlin (on which he also indulges in doubletracking a bodhrán part). With one exception (see below), the remainder of the disc concentrates on John's appealing arrangements of traditional songs: many, though well-known, are perfectly plausible collations from different sources. In the main it's easy to warm to John's pleasing and very satisfying readings, and they're unlikely to disappoint (although one or two songs exhibit minor eccentricities of phrasing or diction and/or may initially seem to be taken at just a tad too brisk a pace.) Particularly persuasive, however, I thought, were John's renditions of Lord Gregory, The Magdalen Green and The Border Widow's Lament, while I also really liked John's guitar playing style: at the same time simple and mellifluous, and yet in exactly the right proportion to the vocal line (The Swan Swims Bonny makes for a good illustration). Guitar also provides the backing for the lone exception I mentioned, Horse And Waggon, which is an impressive self-penned song much in the Ewan MacColl mould. The CD comes with nicely informative liner notes too.
www.bigalwhittle.co.uk/johnkellyharmoniumhero
David Kidman February 2008
---
Jonathan Kelly - Waiting On You/ Two Days In Winter (BGO Records)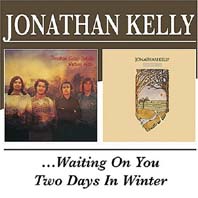 While we're waiting for the man's eponymous (and extremely rare) Parlophone debut LP to be reissued, BGO follows its acclaimed 2001 reissue of albums 2 and 3 (Twice Round The Houses and Wait Till They Change The Backdrop) with a series-completing "twofer" reissue of Jonathan's final two LPs for RCA, first released in 1974 and 1975 respectively. By the time of Waiting On You, Jonathan had virtually abandoned folk for rock, and formed a band which he called Jonathan Kelly's Outside. The band included guitarists Snowy White and Chas Jankel, the lineup being completed by the rhythm section of Trevor Williams and David Sheen.
Waiting On You consisted exclusively of Jonathan's own songs, and whilst lyrically at any rate there were still traces of the quirky interest that characterised his earlier work, the musical settings were very mainstream rock of an increasingly undistinguished nature, with little to lodge in the memory. The soft-funk ambience of stretch-out cuts like Tell Me People had more drive to it, but the attractive and yes tasty grooves there and elsewhere couldn't quite compensate for the relative vacuity of the lyrics generally, and even the more than competent playing didn't make the album stand out from the morass of anonymous bland rock of the time. I recall seeing the band live around that period and was so bored I actually walked out (a rare occurrence for me!).
Tired riffs and clichéd expressions were the order of the day, sadly, and the acoustic sounds of Two Days In Winter's opening track Baby Child came as a welcome relief. That album saw Jonathan even further under the influence of drugs, Outside having disbanded, and he'd reverted to his real name (Jon Ledingham) as far as writing and performing credits went. For supporting musicians Jon had retained Dave Sheen, but recruited Kum Harada (bass), Roger Rettig (pedal steel), congas and marimba players and a string quintet. The resulting gentle classical folk-soul-rock mix was not without its attractiveness, and the album as a whole felt distinctly cooler, more laid-back in attitude and more relaxed in tone (despite its often unquestioning bleakness) as well as being more in tune with the times musically, while Jon's writing at least stayed on or close to the plateau he'd reached on the better of the Waiting On You tracks, many cuts surpassing them by some, and there were no outright embarrassments or fillers among its 13 selections either. In fact, the vast majority of this album surprised me at this temporal remove by standing up to repeated plays over recent weeks, and I liked in particular the retro-autumnal feel of cuts like What Can I Do Now? and the pared-down settings of Rabbit Face and One More Kiss.
The booklet enclosed with this reissue reproduces the lyrics for Waiting On You, but sadly not those of Two Days In Winter (never having owned the vinyl LP, I don't know whether the original LP packaging contained lyrics or not, so I can't definitively say whether BGO are shortchanging us on that point!). Although Jonathan's fans will doubtless be pleased to have these albums again now (having presumably worn out the original vinyl), surely they'd be happier to see that elusive 1970 debut LP of Jonathan's reissued on CD. Meanwhile, some well-received live gigs in the past year or so have galvanised Jonathan into considering relaunching his performing career, as apparently he's been writing constantly of late - so take a look at his website for further news as it appears.
home.freeuk.net/jonathanled/
www.bgo-records.com
David Kidman
---
Jonathan Kelly - Twice Round The House/Wait Till They Change The Backdrop (BGO)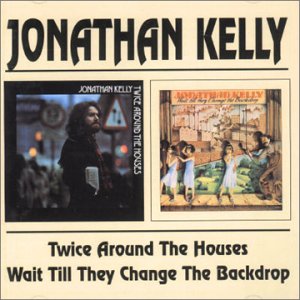 Though he never regarded himself as a folkie, the enigmatic Jonathan Kelly was catapulted from obscurity to manic acclaim at a stroke through his landmark appearance at the 1971 Cambridge Folk Festival, following which he toured the clubs extensively, flooring audiences with his characteristic combination of rambling, laughter-inducing intros and tightly balanced, exceedingly well-crafted self-composed songs. Like many before and since, Jonathan became disillusioned with the music business and retired from the scene after releasing a couple more albums without breaking through into any degree of success beyond a few aficionados (it has often been said, quite justifiably, that all Jonathan needed was a Streets Of London, say, to lift him to stardom). The two albums on this two-disc reissue were first issued in 1972 and 1973, and contain most of his best performances; they range from the sometimes acoustic-based troubadour songs of Twice to Wait's punchier material that formed the basis for the Jonathan Kelly's Outside band sets of the mid-70s.
Many of Jonathan's songs (Madeleine, Ballad Of Cursed Anna) will seem familiar through having been covered (though less often recorded) by other artists, especially those of the contemporary acoustic scene. They possess a poignant and personal sensibility that's his own, yet is capable of being appreciated in a wider context. On Twice, Jonathan had the benefit of a host of folk and rock session players including Rick Kemp, Gerry Conway, Jerry Donaghue, Tim Renwick, Peter Wood and even Donal Lunny on guitar, whereas Wait added the Sutherland Brothers themselves to Messrs. Renwick and Wood to produce a generally rockier sound through which Jonathan's songs had to penetrate. Listening to these albums again after all these long years, once you've accepted the tasteful, if occasionally slightly anonymous soft-rock arrangements as given (and very much of their time), the sheer quality and consistency of the songs is in no doubt, but perhaps what comes across strongest is Jonathan's gift for vocal phrasing that brings the songs alive in a way that other interpreters (however good or well-intentioned) have never quite been able.
www.jonathankelly.co.uk
David Kidman
---
Laura Michelle Kelly - The Storm Inside (Angel)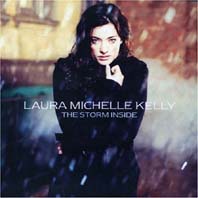 A West End star with a Best Actress Olivier Award on her mantelpiece for her performance as Mary Poppins, Kelly now branches out into the Radio 2 singer-songwriter/interpreter market with an album that shows there's a lot more to her than a spoonful of sugar.
Produced by Marius De Vries who's previously twiddled knobs for David Gray and Rufus Wainwright, it's something of an uneven mix in as much as the material runs the gamut from a dreamily romantic take on Paul Weller's You Do Something To Me to Sondheim's skipping Losing My Mind which she gives the showtune treatment but tries rather unsuccessfully to add a dash of comic pertness.
You can hear the stage background working its way through things like Numb, Stumbling, her cover of Somewhere Only We Know, and the self-penned spare piano arrangement Butterflies, all of which sound like they've been extracted from some musical production. They sit uneasily alongside the piano based sweetly hushed feline version of Nick Drake's Riverman that opens the album and the Norah Jones meets Dido aspirations she displays on her own There Was A Time.
Such niggles aside though, it's a highly pleasant example of coffee table easy listening that reveals her to have both good musical taste and an impressive collection of admirers, including as it does a rather lovely cover of The Cardigans' Communication and the Bacharach/David Reach Out alongside co-writing credits by Guy Chambers (The Storm Inside) and, something of a first, Neil Hannon (Butterflies). Not to mention the fact that the jazzy piano funking Sweet Solution was written for her by Jamie Cullum. Unlikely to provide a companion trophy for her Olivier, but if she can deliver it live it lays a decent foundation for a continued recording career.
Mike Davies, May 2006
---
Paul Kelly - Stolen Apples (Capitol)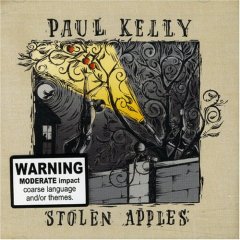 Having in his time variously appended his name to The Dots, The Coloured Girls and The Messengers, these days the Australian singer-songwriter has been following a solo career. As such he's recorded bluegrass, folk, rock and even dance groove albums as well as writing the score for both Lantana and Jindabyne.
Having briefly formed The Stardust Five, this is his first album under his own name for four years, and comes laden with the sort of references and imagery on which he's made his name. He says Blake's Songs of Innocence and Experience informed the track sequencing, albeit with the former sandwiched between songs reflecting the latter. Religion and the Bible loom large, Adam and Eve getting the nod on the Dylanesque, crunching guitar title track while he quotes the Book of Revelations in the last verse of God Told Me, another moody rock number sung in the person of a religion driven terrorist. The stark solo piano closer, Please Leave Your Light On, which might have been lifted from Blood On The Tracks, even leans on the story of the prodigal son.
The opening, Feelings Of Grief, begins with the sound of a mey, a Turkish folk instrument that evokes precisely the mood of lament the song explores, albeit with Kelly moving more into atmospheric U2 territory. Then, ringing the musical changes, there's the clanky bluegrass, boogie, blues and beats flavours of Sweetest Thing (where his nasal delivery again sounds like Dylan) while You're 39, You're Beautiful And Your Mine is a slow country waltz that could have strayed in from a Willie Nelson album, and (the last of the 'innocence' numbers) Foggy Fields Of France is twanging acoustic country swing that borrows its musical template from 50s Sun Records and its chorus from ee cummings' I Carry Your Heart With Me.
It doesn't all work; Right Outta My Head is a dirty blues rock groove with what sounds like either worksong or sea shanty backing vocals and Keep On Driving is throwaway train rhythm jogging rockabilly. But when Kelly hits the vein, as he does on the storytelling The Ballad of Queenie And Rover, a brassy swaggering speak-sing song about two famed Aboriginal artists, then these apples are golden delicious.
www.paulkelly.com.au
www.myspace.com/paulkellymusic
Mike Davies August 2008
---
Bob Kemmis - Arena Ready (Red Hare Music)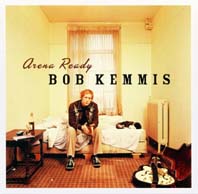 How can you not enjoy the company of a musician who so obviously loves and nurtures songs as much as Canadian Bob Kemmis.
It's also impossible not to smile at the title of his 3rd album, if any collection were less 'ready' for an arena it's these. To enjoy them fully you've got to get up close.
Kemmis hasn't just written the songs for Arena Ready, like a master jeweller he's taken the raw material and fashioned, chiselled, buffed and polished it into 11 jewels.
If Arena Ready is an accurate guide, it would be easy to imagine much scratching of heads during Kemmis's trips to Nashville. In a town where the parameters are set largely by tradition, the arrival of such a singular talent must have upset the equilibrium a little. Late Night Advice could easily be the theme for those moments, the awkward tale of a misfit it establishes Kemmis as a crisp and sharp writer, barely a word or line on it or Arena Ready is misplaced or misused, beautifully created word pictures are scattered throughout like masterpieces in a gallery.
The economy of writing on Let Down for instance, serves to heighten its impact and enjoyment while Freak Luck is pure joy for anyone who enjoys the intelligent use of words.
Kemmis also gently coaxes each track along, an air of optimism buoys the album, he uses his gentle singing style to warmly invite the listener in to the magical world he has created.
If all that makes Arena Ready sound a little twee and a bit worthy, then nothing could be further from the truth. In fact you're never quite sure just how much of Kemmis's tongue is in his cheek and just how much he's gently pushing and prodding the innocence.
Quite where Bob Kemmis 'fits in' is almost impossible to say with any degree of accuracy. Figured Out owes as much to Messrs Difford, Tilbrook and Costello as anything the other side of the pond, listening to it in isolation you'd swear that Kemmis was home-grown rather than Canadian and yet Let Down has the energetic optimism of Weezer.
Arena Ready proves that Bob Kemmis is splendidly comfortable with a song on his lips and a guitar at his fingertips, a natural born musician doing what comes naturally.
Michael Mee, March 2006
---
Rick's third solo record, appearing with even less press than the previous two (and they came out so long ago as to have been all but forgotten), is even more rocky and less folky than its predecessors. And the determinedly contemporary roots-rock setting proves the ideal garb for the wry and knowing tone of Rick's lyrics. These, quite naturally, express his personal philosophy, viewing the past through the dark glasses of the present in a confident and detached way that smacks of both the outsider and the insider; that stance is mirrored by the unpretentious monochrome cover photo. After the first track, which I find a mite undistinguished, Codes really gets in to its stride with the "whom-I-kiddin'?" ambivalence of More Than One Way and then Stepping Out, a sly riposte to the line-dancing craze, and Roots, a similarly sly dig at the vogue for - you guessed it. But Rick's worldview (which it's apparent is to an extent shared by other notable commentators in song like Steve Knightley), though containing elements with which we can all identify, is not exactly predictable; he's got a knack for expressing the obvious in imaginative yet plain-spoken language with images and impressions that linger in the mind, allied to solid melodies. And with a commendably tight production at the back of it all, for which Rick himself is again responsible, Codes just can't lose. Rick's own voice, electric and acoustic guitars and bass are backed by a small but significant crew - Dave Langdon shines on Hammond organ and pedal steel, Chris Brown storms through on drums, Steve Watkins contributes some forthright programming to several tracks, and there's even daughter Rose on backing vocals. It's not impossible to imagine the present-day Steeleye tackling one or two of the songs (Chariot or Roots, say), while a Dave Edmunds-style retro-rockin'-blues template provides the starting-point for the laconic Waiting For Tomorrow. Then, Myths is set to a primitive pounding beat and crisply atmospheric production that carries echoes of a comparably primitive (in rock terms) era (Joe Meek). Many other songs also cast Rick as the self-appointed examiner of modern man's place in the world and the scheme of things in relation to the values of time-honoured antiquity, and you just know his conclusions are right-on; I feel sure that Rick's musings will strike more than a chord with his listeners, and the supremely ballsy arrangements sure set the seal on those lyrics with a style and flair that hide Rick's almost casual expertise (in all of his chosen roles). In fact, the more I listen to the album the more I'm convinced of its near-classic status.
www.parkrecords.com
steeleye.freeservers.com/rickiv.htm
David Kidman
---
Rose Kemp - Golden Shroud (Twelve Year Stretch)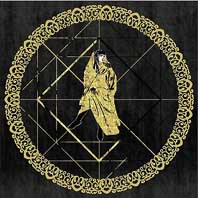 If you thought her last two albums, A Handful Of Hurricanes and Unholy Majesty, were pushing the folk envelope with their challenging squalls, drones and Doom Metal riffs, then the third in what she refers to as her Holy Trilogy is going to cause a mental meltdown. Certainly it seems to have proven too much for her former label, One Little Indian, being self-released after being funded by fans.
Recorded live (and mixed) in just 10 days with Kemp on vocal and guitar, Joe Garcia on bass and James King on drums, it consists of only three tracks but lasts 43 minutes. The shortest, at nine and half, is the opening Black Medik II (to the best of my knowledge there is no I), which begins with Kemp singing "f***' in multitracked choral harmony and proceeding into what might well pass as an unaccompanied madrigal. Then the distorted guitar and bass break out begins with the sort of brutal, punishing riffage that makes the early Black Sabbath sound like Jason Donovan, interspersed with either demented growls, intoned drones or piercing falsettos.
And that's pretty much how it goes for Blood Run Red (17 mins) and Lead Coffin (16 mins), producing what's essentially an experimental monolithic classical choral ritualistic doom metal album steeped in gothic, pagan lyrics with Kemp sounding somewhere between Nina Hagen and Diamanda Galas.
It seems like stating the obvious to say it's not an easy listen. With its repeated chanted title line, Blood Run Red is particularly disturbing yet for all the dark occult mood it conjures, the lyrics also feature some particularly evocative nature imagery plucked from the roots of the countryside. Mind you the line 'if we don't go under I will be seeing you all on the pier;' suggests she might want to spend a little more time with the book of rhymes.
By comparison the ballad of the three tracks, Lead Coffin's wailing and juggernaut slowcore riffs have a shamanistic, primal and almost slightly Native American air to them as it weaves a narrative of death and rebirth which, with a stretch of interpretation of the imagery, could possibly be a Wicker Man-like harvest allegory.
Both monstrously ugly and hypnotically beautiful, it's a remarkably powerful, intense piece of work that seems certain to secure invitations to Swedish black metal gatherings and a return to the UK's Supersonic festival. But woe betide any folk club that books her in expecting her to be carrying on the family tradition.
www.rosekemp.info
www.myspace.com/rosekemp
Mike Davies November 2010
---
Rose Kemp - Unholy Majesty (One Little Indian)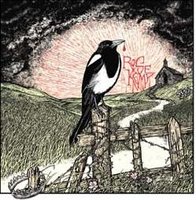 If her last album, A Handful Of Hurricanes, was, with its scouring sonic squalls and scalding blues, a bold challenge to folk fans seduced by her acoustic debut and the fact she's Maddy and Rick's daughter, then the follow up is even more so.
Her inherited heritage of darkling trad folk is still patently evident, but she's clearly been eating a lot of spiders in the interim, not to mention soaking up drone and Black Metal influences and feeding them into her already potent mix of experimental alt rock, jazz and blistering gothic operatics.
Produced and mixed by Chris Sheldon whose impressive CV includes the Foo Fighters and Biffy Clyro, she sets out her stall from the opening track, Dirty Glow which, accompanied by plucked strings and a plangent musical mood evocative of a medieval Eastern market, sees her voice prowl across the scales with sexually feral intent.
The itchy goblin-like, cauldron bubbling Nanny's World digs further into the skull, taking a trad folk heart and twisting it with an insidious chant beat and rasping guitar storms before fading away on an organ drone.
Bitter And Sweet, with its images of sexual violence, shrieks and swoops both vocally and musically, grinding intense guitar plastered over with devil's fiddle to conjure an unholy marriage of Brecht and Black Sabbath. Then there's doomy piano chords to open Flawless, a song that catches you offguard by then slipping into Kemp's frayed nerve yet tender soprano operatics as she sings of the beauty of imperfections.
There's a touch of Procol Harum circa A Salty Dog here, and the same air blows across the funereal waltzing Saturday Night with its despairing lines about being 'all lairy and lost' while the anthemic exaltation of Nature's Hymn is what Pachabel's Canon might be as envisaged as a Derek Jarman soundtrack.
Wholeness Sounds is probably the most conventional number, Kemp sounding like June Tabor at her deepest and darkest against a guitar figure out of Metallica's wardrobe. But then the home stretch plunges back into the maelstrom with Vacancies' delirious cocktail of Black Metal and demented Kate Bush and Milky White where, accompanied by just a drone, she sings as if calling the faithful to prayer from atop some Armenian mountain.
Surely owing a debt to Scandinavian Black Folk Metal, she closes on The Unholy, an intense, deliberate nine sonic minutes of soul-throbbing, head-expanding celebration of the untrammelled and enviable power of being 'young and foolish and wreckless (sic)'. Quite frankly, astonishing.
www.rosekemp.com
www.myspace.com/rosekemp
Mike Davies September 2008
---
Rose Kemp - A Hand Full Of Hurricanes (One Little Indian)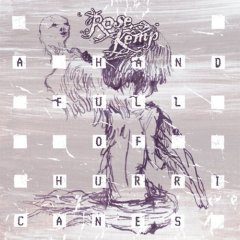 A pivotal figure of the burgeoning Bristol DIY underground, Kemp is, of course, the 21 year old offspring of Steeleye Span's Maddy Prior and Rick Kemp. Four years ago she released her debut album, Grace, an acoustic set that conjured thoughts of Joni Mitchell, Dido and late Eva Cassidy. Since then she served time on the road with the Oyster Band, trading in her acoustic guitar for an electric. The results are evident now in her sophomore release.
Not that she's dumped the heritage. Much here also draws deep on English folk traditions. Sister Sleep is a wonderful unaccompanied number that shows off her pure dark voice while her musical roots are clearly screwed between the bones of numbers such as Little One, the dark acoustic guitar strum of Orange Juice, the near a capella multi voice tracked Tiny Flower and the harmonium wheezing Sing Our Last Goodbye, which could easily be lifted from the Richard Thompson songbook.
But, exploring ebb and flow dynamics, she also stirs in potent elements of pop, jazz and, on the sonic squall playout of Violence and the dissonant Dark Corners, the sort of scalding indie blues you'd expect from PJ Harvey or Cat Power, while Metal Bird transmutes from gentle breathy acoustic to full out noise. On Skin's Suite she even dives into experiental electro ambience.
Lyrically too, her songwriting muscles are developing further, filleting relationships with emotional rawness in and Sing Our Last Goodbye ('how come I feel like I'm dying but nothing hurts?') and Morning Music ('I lost my best songs in my sleep when I was thinking I can't wait to wake up next to you') , or exploring her own demons and fears with Sheer Terror ('I've already resigned my body to fate) and Dark Corners ("Oh how I miss my selves'). Even at its quietest moments, it's a seethingly intense, brooding album, not always easy to listen to, but one that certainly deserves to be heard.
Mike Davies March 2007
---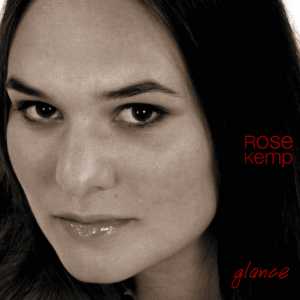 There can't be many disadvantages to being the daughter of two of folk-rock's giants. Growing up in a house that, one would imagine, was full of music and musicians and a bottomless well of advice must have made Rose Kemp a certainty for her own career in music. If, however, there IS a disadvantage to being the daughter of Steeleye Span's Rick Kemp and Maddy Prior, it will be that she finds Glance in the "folk" rack when she visits her local HMVirgin Biggastore. So let me, if this review makes any difference at all, redress that imbalance by stating, quite clearly, that this is NOT a folk album. Sure, it may have the odd whiff of a folk record in the writing credits (her dad co-wrote half of the dozen songs) and in the acoustic guitars, but that's as far as it goes.
There are electric guitars, slide guitars, Hammond organs and electrickery all over the place. The songs - all written or co-written by Rose K - deal with very modern issues (when did you last see a Trad Arr credit next to a song called anything remotely like Not on the fridge?). There are blues rhythms and jazz undertones. And, above all, it's a collection of songs by a young woman obviously determined to make her own way in this business we call the music. She's helped along the way by two principal players on Glance. In addition to producing the album, Tony Poole lent his programming, keyboard and orchestration skills to several of the tracks. Paul Gibbon, as well as co-writing three of the songs, enhances five with either guitar of Hammond B3, his playing on the latter lending depth and warmth whenever it put to use. This is particularly true on Sunsets, a song that's further lifted by soaring slide-guitar from Mick Clack. Lyrically, the song drips sadness as Kemp sings of a woman trapped in a loveless relationship: "You know, until the end it's gonna last forever". The woman singing Hush me down hasn't fared much better in the love stakes, as the object of her affection denigrates her at every turn, yet will not let her go: "Every time I run away you hunt me down". Individual echoes the reassurances given, countless times over, by proud parents to their confidence-lacking teenage daughters. Despite all their positive qualities, however, the youngsters wish they were: "Thin like all the other girls and pretty like all the other girls and smart like all the other girls".
Don't go getting the impression that Glance is all sadness and doubt, though. Songs like I won't run (which, although finding the woman coming from a bad relationship, is full of hope) and Smile (radiating warmth and sunshine) show that Kemp can see through the darkness. Across the whole album, Kemp's voice has a dark litheness and supple strength that shows she's learned a thing or two from Mum. But it's her own voice and one which belies the fact that she's still a teenager, making her debut solo album. Only very occasionally is a Prior inflection evident. The song which most brings Maddy to mind is the jazzy No-one which wouldn't have been out of place on her Woman in the Wings album of 1978. Sadly, it's Kemp's folks' heritage which is most likely to initially spark people's interest and the people aware of that heritage are going to be folk and folk-rock fans. No bad thing, of course, but young Rose would appeal to a wider audience, given the exposure.
Fred Hall
---
After the Carthys and Watersons, it makes a change to get an album by the scion of one of folk's other families. First introduced to the music world via mom's song Rose, the lyrics of which (Rose blows delicate kisses Then screams like an old fishwife She's sweet, she's sour, a smile and a glower that butters and cuts just like a knife) she may wish to forget, Kemp's parents are Maddy Prior and Rick Kemp with whom she's already recorded and toured. Still only 18, she started writing her own songs when she was 11 and while there's no indication of the sort of material she was trotting out then, anyone anticipating an album of trad folk in line with her heritage had better revise expectations.
It's certainly hewn from the face of acoustic English folk (evidently so on Boy Coloured Girl), but you'll hear more traces of Dido, Joni Mitchell, PJ Harvey, Joan Armatrading and the late Eva Cassidy than, say, the Copper Family. Husky and pure of dark voice, she stirs together a brew of blues, folk, jazz, pop and indie and delivers it with the assurance of someone who's been in the business three times her age. Smoothly produced by Tony Poole who certainly has as adept an ear for the relaxed croon mood of No-one as he does the shimmering dusk magic folk pop of the gorgeous opening Falls and the quasi madrigal colours of His Music and the delicate tracery of the title track. But it's certainly not a case of production masking any deficiencies in the artist, Kemp's not just a mesmerising singer but she's not half bad on guitar (listen to Conscience) and, despite the slightly 5th form angst lyrics of Individual, she writes a decent open-soul strong woman confessional of splintered relationships (Note On The Fridge, I Won't Run) and longing (Falls) too. It's an impressive debut, a little more depth and texture to her wordplay, and the next one could be even more so.
Mike Davies
---
Keith Kendrick - Songs From The Derbyshire Coast (WildGoose Studios)
Now this is a magnificent CD! Good ol' Keith - he's even provided his own ready-made sales pitch in his note to its final track (a glorious rendition of the Sheffield-pub-tradition carol Awake! Arise!): "cram-packed full of wholesome goodness… Ally-looyer!" And to me, that sums up the whole disc.
A fine and characterful singer with a rich timbre and well-developed sense of style, and one hell of a concertina player too, Keith's been around the scene for more years than many folkies' careers are made of, and he's always reliably delivered the goods and more, casting fresh light on well-travelled material and having an unerring percipience in ferreting out the pick of the less-heard-but-highly-deserving repertoire (songs and tunes both). And he's got a great sense of humour, as the title and cod-thematic presentation of this new CD, his third for WildGoose, self-evidently demonstrates. Naturally the Derbyshire connection continues to be important to Keith, as does his interest in, and aptitude for, maritime music (songs and shanties). These two strands of his career are well represented here, as is the sheer strength and level of his research into, and understanding of, the tradition – and indeed, of the art and practice of singing in general. For even when he's singing a deeply serious song, there's a sparkle in his eye. Which brings me to another of the many really positive features of this disc: the obvious pleasure that Keith and his numerous collaborators derive from the act of music-making. The whole feel of the CD is much as though Keith's just got some of his best mates round to the studio for a sing and a play; though they be talented mates, they don't show off, instead they're supporting rather than stifling Keith's own talent and personality. Take the harmony vocal contributions for a start. First there's Sylvia Needham, whose intuitive, imaginative and supportive harmonies contribute so much to this singing partnership. Of the six tracks on which Sylvia appears, three are among the disc's highlights for me: excellent duets with Keith including a fairly unusual take on Sally Free And Easy that's quite spine-tinglingly bitter and a truly beautiful rendition of Once I Courted A Damsel (originally from the singing of Joseph Taylor) that really exudes both singers' pure pleasure in its singing and their feeling for the text. It's interesting to compare Sylvia's creative (possibly more experimental?) approach to harmony with Lynne Heraud's closer-following, "parallelistic" method (as heard here in her entrancing duet with Keith on the whaling song Coast Of Peru). Further vocal support for Keith comes from Tom Brown and Doug Bailey (shanty-chorus – dare I call 'em "Kendrick's Men"?!), the four members of Derbyshire outfit Cross O' Th' Hands and Pat Turner, lending both weight and timbre to several tracks including the previously mentioned carol and a spirited hunting song.
Keith's choice of material is canny, for he always picks songs which are right for his own voice (therein lies a lesson for every singer!). In terms of real repertoire discoveries, though, there are two that stand out: firstly the rousing Sailor's Prayer (ey'up m'duck!), which I suspect will soon be doing the rounds of the best singing sessions. And secondly Mike O'Connor's wonderfully evocative Summon Up The Sun, a superb "Green Man" song that I was privileged to be granted to sing by Mike a few years back (I'd been wondering how long it would be before a professional singer got round to recording it!). As you can tell from the review thus far, the disc's menu is versatile and well balanced with plenty of contrast in mood, pace and texture. Keith's lively interest in, and extensive practical experience of, playing music for dance isn't forgotten too, for not only does that sensibility come across in facets such as the sprightly morris-inflected rhythms of Keith's accompaniment to Bold Riley, but also the disc includes two wonderfully cheering instrumental tracks, the first (Turkish Quickstep) combining two versions of an insidiously catchy little piece by the obscure 18th century composer Karl Kotzwara, and the second a winning juxtaposition of Roman Reel and Polka Chinoise. These are performed by a strong and full "scratch band" that includes Keith's fellow-sessioners Ralph Jordan, Alice Jones, Micjael Beeke and the aforementioned CoTH. Everybody seems to want to join in (and why not?!) on a fun rendition of Beulah Land, which rather conjures up visions of the whole ensemble joyously three-stepping through Disneyland (I jest of course…!). Finally, praise for the disc's attractive and enjoyable design, complete with Keith's wholly companionable notes which give an informed and thoroughly sensible perspective on the music and its performance. So to sum up: that obligatory namecheck for good old Bert notwithstanding, I'd say this disc gives the listener un-ALLloyd pleasure!
David Kidman, October 2006
---
Keith Kendrick- Well Seasoned (Wild Goose)
Founder member of The Druids and the Ram's Bottom Band and erstwhile member of Muckram Wakes, Keith has in more recent years concentrated on duo work with Lynne Heraud and maritime repertoire with Three Sheets To The Wind, but it's good to see that he's found time to record a new solo release (only his third) to showcase his consummate talents as both singer and concertina player. Well Seasoned presents a programme of songs and (just a few) tunes which together reflect the turning of the seasons and the passing of the ritual calendar, ostensibly inspired by The Calendar Tour which Keith and Jo Freya had taken round the folk clubs and festivals during 1998/99 but not completely adhering to an accepted or readily identifiable calendarial sequence. The songs, many of which have a connection with Keith's native Derbyshire, form an enticing mix, largely traditional in origin (and as a bonus several of these are set to superb tunes of Keith's own making). There's a few wassail songs and carols (including one from the Sheffield tradition), a ballad (The Grey Cock) and two choices from the Copper Family Songbook. The relatively few contributions from the pantheon of modern songwriters provide highlights, and include the (still surprisingly under-sung) calling-on song Bring 'im On (from the pen of John Tams) and Graeme Miles' spectral Scarecrow (like Keith, I've been haunted for years by the redoubtable Robin Dale's stark and truly matchless performances of this song). A handful of the songs are performed unaccompanied, but this poses no problem for the listener since Keith's in excellent voice and he's enlisted a mouthwatering gallery of backing singers that's a real connoisseur's who's who if ever I saw one (Graeme Knights, Johnny Collins, Mick Ryan, Pete Harris, Mike Nicholson, Dick Stephens, Pete Watkinson, Lynne H, Pat Turner, Mary Humphreys - to name but half of the crew!) and musicians (including Ralph Jordan, Keith Holloway and Anahata). Although the emphasis is firmly on the squeezebox family for instrumental accompaniment, you're unlikely to feel starved of variety or interest, this being on account of the inspired choice of material, insightful arrangements and expert performances - although some judicious re-sequencing of tracks in a couple of places might have made for greater impact. I didn't quite take to the parlour-ballad piano setting chosen for Beautiful Dale (which, like many of us, Keith got from the singing of Will Noble), but everything else works just fine. Good on y', Keith - tra fer nah, but don't leave it so long before the next one m'duck!
David Kidman
---
Bap Kennedy - The Sailor's Revenge (Lonely Street Discs)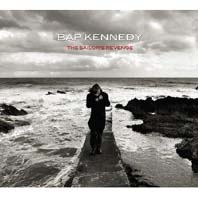 I'n not quite sure why the Belfast singer-songwriter decided to re-record The Right Stuff, a song that featured on his previous album Howl On and one of several referencing America's space missions. But with a slightly more uptempo treatment and now sounding less like Dylan and more of a border country Springsteen, I have no complaints. It's a great song and here it's even better.
However, that's exactly what you'd expect from someone whose albums raise the benchmark with each successive release and whose songs and performance have won firm devotees among fellow musicians as well as the record buying public. Steve Earle was so impressed he offered to produce his debut solo album, Van Morrison has been a constant supporter and now Mark Knopfler adds his name to the fan base, both playing on and producing Kennedy's fifth studio outing. Inevitably, he brings a touch of the Celtic twilight mood that often informs his own work, a mood enhanced by contributions from John McCusker and Michael McGoldrick. But, of course, that's also the music that runs through Kennedy's own veins and that heritage couldn't ask for a more eloquent voice to give it expression.
The album opens with Shimnavale, a song that brings him back to the old country, written in the titular village in the shadows of the mountains of Mourne and sung in the voice of an emigrant remembering the place he grew up. A reflective mood and a yearning to return informs much of the album, evident on Working Man's autobiographical account of his labouring days while trying to catch a break, the gentle waltzing Lonely No More and the wistful title track with its melody line slightly in debt to Dylan's With God On Our Side.
With reflection also come the thoughts of loss, mistakes made and mortality that cast their shadows over the lilting Not A Day Goes By with some lovely fiddle work from McCusker, the one two step country Maybe I Will with Jerry Douglas on dobro, the closing Celtic Sea with McGoldrick's pipes in full yearning flow.
But the latter also carries themes of hope, change and grace, setting out to 'where there's treasure far away across the deep'. It's a sentiment carried in the tender love song The Beauty Of You where he's joined by wife Brenda on harmonies, on the jauntily playful train rhythm chugging bets-hedging Please Return To Jesus and, above all, on perhaps the album's finest song, Jimmy Sanchez, a light of love in the darkness song written about and inspired by the youngest of the Chilean miners who, when rescued, was quoted as saying God must have wanted him to change.
Kennedy is apparently a diamonds expert, but, warm, relaxed and glowing with Irish soulfulness, you don't need a diploma to tell you this is a flawless gem..
Mike Davies February 2012
---
Bap Kennedy - Howl On (Lonely Street Discs)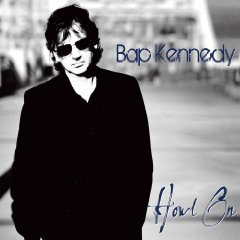 Older brother of Brian and formerly singer with Energy Orchard, Kennedy spent most of the recent years living in Nashville and while, newly married to Brenda (who provides backing vocals) he's now returned home to Northern Ireland, his fascination for recent American history and its musical culture remains firmly in evidence on the self-produced new album.
Indeed, the opening track is actually titled America, a beautiful soft acoustic slide guitar shuffle that reflects on his childhood fantasies of the brave new world, cowboy gunbelt hanging from his skinny hips. An uptempo honky tonk acoustic blues stomp, Cold War Country Blues deftly tosses off a clutch of 60s references, Elvis signing up, JFK and the Cuban Missile Crisis, and Jim Lovell who piloted the first Apollo mission to go into lunar orbit and who, as the song reminds, took Hank Williams to the moon with Apollo 13.
It's not the only track to reference the US space programme. Dylanesque in delivery and border country in melody, The Right Stuff borrows its title from Tom Wolfe's story of the Mercury 7 astronauts and, while never specific, obliquely imagines the NASA astronauts as a band of brothers riding the cosmic range. More direct is the Presley-like country ballad closer Ballad Of Neil Armstrong where he adopts the persona of the Apollo 11 leader as he asks his sweetheart to put in a good word with God as "I sail my ship into the void." Then there's the Celtic pub folk strumalong Irish Moon which sings of Michael Collins, not the Irish rebel but the largely forgotten Apollo 11 command module pilot.
Tipping the hat to another of his heroes, Hey Joe revisits the track best known by Hendrix, but, with Henry McCullough on guitar, he reworks it as an uptempo train shuffle country blues boogie. Just to keep the 1969 theme going, Hendrix played the song at Woodstock where McCullough was the only Irish musician to perform.
The other numbers may not be so America-centric, but, variously evoking Dylan, Knopfler and Young, the likes of the harmonica mournful Brave Captain, The Blue One's lilting meditation on humanity and 'speck of light' on which it exists, and the title track's hymn to the endurance of the human heart, are no less beguiling contributions to an album that fully deserves a slot in those end of year best of lists.
www.myspace.com/bapspace
www.bapkennedy.com
Mike Davies July 2009
---
Bap Kennedy - Lonely Street (Dressed To Kill LSD712)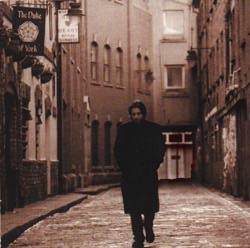 Bap Kennedy's first album, 'Domestic Blues', should have been one enormous hit. Recorded in Nashville and released in 1998 on friend Steve Earle's E-squared label, 'Domestic Blues' had everything (including a wicked hidden track), but no UK distribution and it fell through the cracks as so often happens on these occasions. Edgy, bright with a host of great Nashville musicians lending a hand, it's one of my all-time favourite albums and, happily, now available in the UK (Dressed To Kill LSD710).
'Lonely Street' (Dressed To Kill LSD712) has just been released, introducing a more laid-back and reflective Bap, whose songs are "inspired by Elvis and Hank Williams because I'm a bit of a weirdo really". Weirdo? We all have a musical heritage acting like a personal DNA and with Bap those two weave in and out - a comfortable marriage - in everything he records. Maybe this is the album he promised way back he'd call 'Domestic Bliss'.
'Lonely Street' is a classy work from a more mature artist; warm and melodic, it's one to play with the lights low and that special person real close. Just get into the mood and don't ask if maverick Bap's been 'saved'. Memories of a jet-lagged Bap swinging from the balcony during a 12-Bar Club gig come instantly to mind and one hopes not, but his rousing gospel Drunk on the Blood of Christ makes one wonder!
www.bapkennedy.com
Sue Cavendish
---
Bap Kennedy @ The Kashmir Klub - 18th June 2001
The Kashmir's reputation as a venue of excellence was yet again enhanced by a full set by the superb Bap Kennedy Band on June 18th.
Bap's songs are blend of melodic and easy country rockers with wonderful hooks and lyrics, shot through with humour and bite. His skillfully crafted songs burn and haunt with an intangible other (and better) worldness. On the 18th, Bap's great rockier standards like Vampire, Long Time A Comin' Mostly Water and The Way I Love Her, melded with the more gentle Moonlight Kiss and Lonesome Lullaby (24 carat Van the Man, where flute and bass take you away to dreamland). Beautiful! It's no wonder that he's being invited to play support gigs for the likes of Eddi Reader, Suzanne Vega and Van Morrison.
It was listening to Bap Kennedy and band perform Van Morrison's 'Madame George' (one of only two covers he performed) when it hit me that Bap has that same Astral Weeks (and Belfast) musical magic which captures the imagination and holds one spellbound. The magic drew the waitresses and staff from the kitchens and had the audience singing along to Bap's own songs even when they hadn't heard the words before. Bap was inspired by (and dedicated his last album to) Hank Williams and Elvis Presley, but as Hey Joe (the encore) revealed, whatever Bap performs, it is very much his own sound.
An opportunity to see Bap Kennedy and his band is not to be missed, so I don't. They are one of the few unsigned bands playing grown-up music; thoroughly professional musicians who haven't lost that edge and intensity; cult genius waiting for well-deserved success. Wonderful lap steel and acoustic guitar from Ed Deane, flute and saxophone from Damian Hand, stand-up bass by Jason Wilson and drumming from Martin Hughes together with Bap's voice, full of warm Irish charm, compel the listener to hear them again ... and again
www.kashmirklub.com
www.bapkennedy.com
Sue Cavendish
---
Brian Kennedy - On Song (Curb)

Already his biggest selling album in Ireland, this finds Kennedy dipping into Daniel O'Donnell territory with a collection of Irish traditional and folk songs as featured on his Irish TV series. Though the whiff of the sentimentalism of after hours pub singsongs mixing Guinness fumes with nostalgic anecdotes isn't entirely absent, it's certainly not as emerald bland as O'Donnell with Kennedy adopting some interesting arrangements for the more well roasted of the chestnuts. Thus I'll Take You Home Again Kathleen (actually a 19th century American song and Kathleen's German) comes with a chamber string quartet to complement Kennedy's creamily soulful vocals, Ewan McColl's Dirty Old Town is given a soft shoe jazz shuffle that manages to make its images of Salford's industrial grime seem positively romantic, The Mountains Of Mourne is given a breathless edge that captures the wonder of the singer (a far cry from Don McLean's yearning version) and the inevitable Danny Boy is mercifully spared the usual lush string treatment in favour a simple acoustic guitar. All of which makes the decision to stick with the old Thin Lizzy approach to Whiskey In The Jar all the more disappointing.
There's collaborations too. Sinead O'Connor (who did her own trad thing with Sean Nos Nua) lends her harmony to duet on a liltingly hymnal I Dreamt I Dwelt in Marble Halls, Paul Brady trades contrasting vocal textures (peat vs honey) on Homes of Donegal (given a Van Morrison feel) while actor Adrian Dunbar acquits himself well on what's an almost Gaelic power pop treatment of Curragh of Kildare.
Elsewhere selections include the contemporary transportation song The Fields of Athenry, Will Ye Go Lassie Go (where the stately strings and piano reading is rhythmically counterpointed by an urgent bodhran), Raglan Road, Carrickfergus (aka The Water Is Wide), a semi-spoken Isle of Innisfree, The Town I Loved So Well, an a capella My Lagan Love giving a perfect setting for Kennedy's magnificent voice and, by way of a bonus, the closing anthemic You Raise Me Up with its uillean pipes evoking those Celtic mists. There's one more, Margaret Barry Broke My Heart, a simple acoustic guitar, violin and pipes ballad celebrating the gypsy harpist. It's written by Kennedy, but you could well believe he dug it out of some old songbook. Perhaps he should sent a copy to Daniel.
Mike Davies
---
Éilís Kennedy - Time To Sail (Copperplate)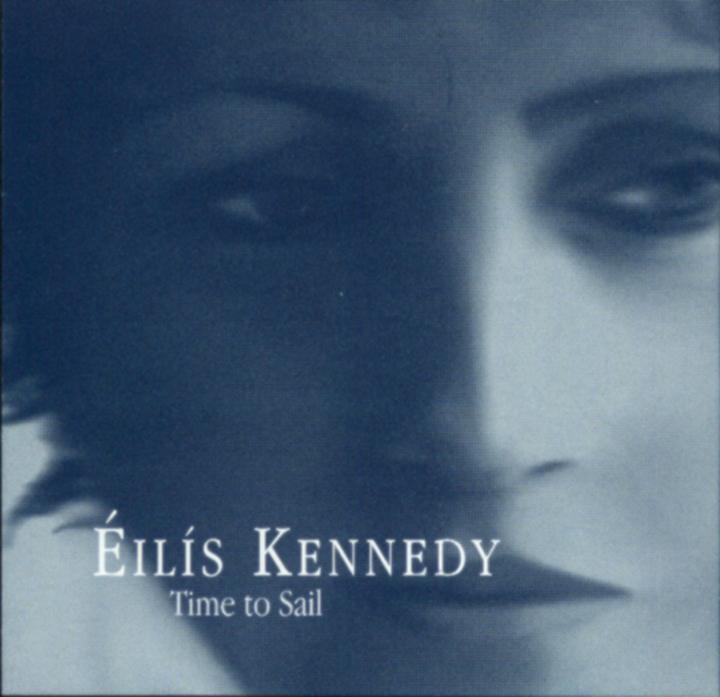 I know next to nothing about Éilís, aside from the facts that she hails from Dingle in County Kerry and that Time To Sail is, astonishingly, her début album. It is a very fine collection, mixing traditional and contemporary material in a thoroughly engaging manner and with an equal affinity for either category of song. Admittedly, the track-list contains some over-familiar titles - Lord Franklin, Black Is The Colour, Canadee-I-O and two associated with Sandy Denny (Who Knows Where The Time Goes?, Crazy Man Michael) - but it's to Éilís's credit that her versions of the vast majority of these turn out to be among the finest available (notwithstanding my personal hobby-horse about some spurious words in CMM); and I'd even rate Éilís's version of Black Is The Colour (which closes the album in fine style) above Cara Dillon's then-matchless reading of only a year or so ago. Éilís is an exciting singer, who is clearly inspired by the texts she sings. She has a real flair for communicating expressively but not over-ornately, and possesses an enviable control of phrasing and dynamics. Her degree of accomplishment is uniformly impressive, on slower and faster material alike - her lightness and vocal control on the jig-paced opener Nead Na Lachan and the energetic Factory Girls contrasts well with the emotional impact of the Henry Lawson setting Andy's Gone A-Droving, for instance. All of which makes it all the more surprising that her name was not previously known to me. She manages to be both moving and tasteful in her interpretations, and to this end she is aided considerably by her choice of supporting tone colours and accompanying musicians, which includes Máire Breathnach (fiddle), Virginia McKee (clarinet), William Coulter (guitar), Barry Phillips (cello) and Bruce Abraham (slide guitar). This is a superb album, with a well-defined character and a stamp of real lasting quality, and a credit to all concerned.
www.copperplatedistribution.com UK
David Kidman
---
Jasmine Kennedy - A Love Song To Finance (Self-Released)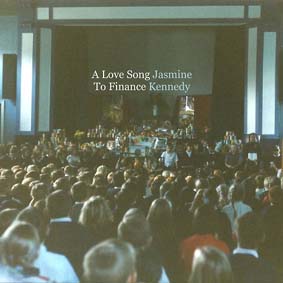 Earlier this year I reviewed I Don't Have An Uncle Pat, the debut album from the Batley singer-songwriter. Although the album was released a few years back, when she was just 16, it had never had much exposure and I felt this was a talent that warranted discovery by a wider audience. Now 20, this is her second album and confirmation that she truly is of world class, a literate writer of worldly wise observational insight, humanity and compassion blessed with a voice so intimate it's like eavesdropping on a death bed confessional or being privy to the early hours whispers between lovers.
As I said before, her rich, husky, dark and deep voice reminds me of Tanita Tikaram but her songs are far more emotionally open, her words enfolded in tender, melancholic and pensive melodies etched in her delicate, sensitive acoustic guitar playing. This time round she's been able to flesh out the instrumentation with other musicians variously providing brass, woodwind, piano, vibraphone and double bass (courtesy of co-arranger and producer Neil Innes, but not that one) but sensibly uses the new colours with restraint rather than daubing them all over her canvas. The effect is beguiling and, at times, heartbreaking.
Some of the songs, many of which address themes of loneliness and unspoken feelings, revisit past, non-album recordings. First up is the opening track, Laura, where, to a slow metronomic beat and organ behind her hushed vocal, she sings "I met a stranger, a stranger, in the city today and I gave her my umbrella 'cause she had no coat on in the rain and she smiled and she said "I thought chivalry was dead." I just smirked, passed her by, failed to catch her eye or her name", the song gradually swelling to a fuller sound with a gospel choir in a Cohenesque manner as it turns into reflection on missed opportunity and "a growing irritation wishing I was braver."
The second is a studio version of Percy Anderson, a number that shares that theme of shyness and words unsaid: " it seemed like you were waiting so I turned, opened my mouth to speak. All I could say was I'm so glad we could finally meet. What I meant was 'I've never seen eyes such a beautiful green. And you seem like a sweetheart to me. Like you're wise, caring, and kind to an immeasurable degree.' At least that's what I'd mean… but I just turned to leave." There can be few who can't relate to this.
Another of her earlier songs, accompanied by just a sparse and naked guitar Dinner For Breakfast's confession of loneliness is breathtaking in its mix of disarming simplicity and profound emotional depth, a sign of a truly great writer; " I miss the way that you'd be happy if I didn't always get it right 'Cause it meant it didn't matter if you did" runs the chorus as the song builds to its "I want you to miss me" muted multi-tracked vocal climax.
The last of the older numbers is also one of her finest, the gloriously romantic but unspoken love of the six minute Cardigan Sweater, here the circling guitar figure brushed by piano, hints of brass and an accordion that transports you to some French Cafe apartment.
The remaining numbers are, to the best of my knowledge, all new, the organ drone Twenty-Six & One giving way to the more uptempo shuffling Company, the most Tikaram-like track. Clarinet and clip clopping percussion anchors the airy, jazzy waltzing Don't Blame Me, a perfect example of the way she's developing and growing as a musician, a similar jazzy shuffle, here featuring minimal piano notes, carrying along All It Is. Descending dark resonant piano notes underscore the brooding emotional dread of Wait Until It's Over and the album closes with the unadorned acoustic guitar filigrees of 446230, her voice like breath upon a widowpane as she sings 'I will give this all for you, it's just words and words will never do."
There is one more song, a track that eclipses everything else on the album and shivers your soul. Sung totally unaccompanied and making brilliant use of the silences between lines Reasonable Reaction addresses proportionate response, whether that's to being dumped or cut up as you pull out of a slip road, as she concludes "the things that you've found with this moral compass Lay them down on the ground This chance only comes once." It's something you could hear both Billy Bragg and Martin Carthy sing.
To borrow the language of the album title, any investment in this remarkable artist will reap rewards tenfold.
Mike Davies, November 2013
---
Mary Ann Kennedy & Na Seòid - Mary Ann Kennedy & Na Seòid (Watercolour Music)
The general background to this disc is best explained in its press release: "In our bid to preserve Scottish musical traditions, the urge to break new ground can sometimes be lost. (This) new album, previewed to great acclaim and a sell-out audience at this year's Celtic Connections, looks set to redress that creative imbalance. (It) showcases the talents of a new generation of leading lights in Scotland's traditional music scene." And that's where the spotlight rests firmly (rather than on Mary Ann herself - although her own presence is felt within the heartfelt passion of the whole enterprise, and, glory be, her fabulous singing voice can be heard on three of the tracks). The various singers forming Na Seòid (The Heroes) are all male, an aspect of the disc which may come as a surprise since Gaelic song is largely regarded as a female singer's domain. The roll-call comprises seven singers who have already made a significant impact in their own right: James Graham was awarded Young Traditional Musician Of The Year in 2004 and Norrie MacIver performs with the award-winning band Bodega), while the remaining five men (Tormod MacArthur, Gillebride MacMillan, Griogair Labhruidh, Angus MacPhail and Calum Ailig MacMillan) have between them received many of the highest accolades in traditional music including Gold Medals at The National Mòd. But let's not dog this "magnificent seven" with the perfunctory tag of "Gaelic Supergroup"; instead let us appreciate their individual and combined talents for what they are. Which is something very special, a quality that Mary has captured so professionally in this stunningly upfront (and yet also eminently truthful) recording, made live in the studio - a process which brings a special kind of tension and togetherness to the final sound. It should however first be noted that only very rarely indeed do we hear all seven singers together en masse, as the demeanour and approach of the project is altogether more intimate, presenting intelligent and considered reinterpretations of traditional Gaelic songs. Even so, that's not to ignore the intrinsic character of the music, and sometimes there is a heroic sound indeed (one may be tempted to say, as mighty as a Klingon battle-chant on occasion!)...
On first hearing, the most arresting (and surprising) moment has to be track four, Sios Dhan An Abhainn, which turns out to be a brilliant Gaelic translation (by Mary's own mother) of Down In The River To Pray (most famously heard on the O Brother Where Art Thou? soundtrack), the chorus led by the clear, ringing voice of Mary herself. But there are plenty of glorious sounds throughout the disc, as each singer gets a turn at leading a song; the stentorian, commanding tones of Griogair on the opening Chunna Mise Mo Leannan contrast with the more fluidly lyrical singing of Gillebride (A Pheigi, A Ghràidh), the more overtly expressive, lightly ornamented style of James (A Chiall 's a Ghràidh) with the altogether rougher, throatier timbre of Angus (Oran Mhanitoba). The latter examples provide but three of the seven songs blessed with a modest instrumental accompaniment largely involving Mary Ann's clarsach and/or harmonium, with occasional extra contributions from Griogair and Norrie (guitars), Calum Alex (whistle) and Angus (accordion). The acappella tracks include plenty of gutsy call-and-response on two Puirt-a-beul sets, the second of which is especially impressively managed. But this is a powerful and attractive disc in every respect: a superbly atmospheric recording of some fresh, stimulating, authentic and expertly coordinated performances wherein all elements of the project come together perfectly. And should you leave the disc in the player, your reward is a spirited, jaunty bonus instrumental "strathspey, jigs and reel" set which sounds like enormous fun was being had in the studio (there's even someone twanging away rather lustily on jew's harp!).
www.watercolourmusic.co.uk
www.myspace.com/maknaseoid
David Kidman April 2008
---
Nuala Kennedy - Tune In (Compass)
This is Irish flautist/singer/composer Nuala's second solo album, and it takes her creative approach to CD programming a stage further than her debut The New Shoes. It contains some lively and committed support playing too, with plenty of bright-eyed musicianship on display in the presence of Julian Sutton (melodeon), Mike Bryan and Mike Galvin (guitars), Alasdair White (fiddle), Iain MacLeod (mandolin), Donald Hay (percussion), Mario Caribé (double bass), with guest appearances by a number of other musicians including Luke Daniels and the late Oliver Schroer, and vocalists Norman Blake (he of Teenage Fanclub) and Bonnie Prince Billy.
Quite a diversity on display, then, and if Im honest its one that doesnt always quite come off. Nualas starting point with the album is the laudable intention to present a contemporary take on Celtic (here predominantly Irish) music by tuning in to all these influences, and like any random tuning-in, theres bound to be an element of hit-and-miss and so it proves here.
The disc's balance is weighted towards songs, with just three purely instrumental tracks out of ten. One of these is the expansive finale, a ten-minute span which is described in the booklet as an epic journey through some places near and far; it starts out in jazz territory with an atmospheric flugelhorn solo (Ryan Quigley), before settling down into a more orthodox interceltic jam that builds a neat head of steam with some high-flying wordless vocal harmonies and further jazzy embellishments in tow. The remaining tune-sets are pleasing and accomplished, with some delightful twists and turns of rhythm and timbre that explore Asturian climes as well as the Irish coastline.
The songs are a mixed bunch, ranging from the chirpy indie-folk of All Of These Days and the philosophical The Books In My Library (one for Karine, I suspect) to the archetypal murder balladry of The Waves Of The Silvery Tide; on the latter, Nuala duets with Bonnie Prince Billy (whose anguished, slightly strained delivery suits the tale surprisingly well). On two of the songs, Nicolas Boulerice provides a hurdy gurdy drone, and its spare texture on Thíos Cois Na Trá (Down By The Strand) beautifully matches Nuala's voice (and theres a glorious moment when her flute takes over the melody line). Maybe the parlour-ballad-style piano-trio instrumental accompaniment for the ultra-romantic My True Love comes over a touch cloying, but at least its authentically convened for the sentiments of the song.
Considering the quite eccentric, playful cover art, it comes as a (welcome) surprise that Nuala largely eschews audio gimmicks aside from the introduction of a smidgen of radio-dial noise at the very start, and the incorporation of samples on a couple of tracks. And even the initial impression, of mild waywardness and unpredictability of musical direction that I thought was generated by a restless trawl of the radio dial, wears off after further acquaintance. Not an unqualified success, then, perhaps, but a brave and in the end plausible adventure.
David Kidman October 2010
---
Ross Kennedy - Scottish Voice & Acoustic Guitar (Greentrax)
This fine CD presents much more than its modest title implies, in that although the focus is unquestionably on those two named elements there's a lot more going on within the selection of songs and tunes Ross presents. I was surprised to find that this is Ross's first actual solo CD, even though he's been making music for well over a quarter of a century (notably in a duo with fiddler Archie McAllister and stints with bands such as the Tannahill Weavers, Iron Horse and – currently – Canterach). First and foremost, Ross is a brilliant flatpicking guitarist, with a penchant for intricate ornamentation that (unusually) doesn't get in the way of communicating the musical argument (witness this skill in full flight on track 6, the Acoustic Reels set, for instance). In a way, it's a pity that the disc only includes three purely instrumental tracks, and these among the shortest ones; and so we can see that the disc title is deliberately chosen to focus on the "voice and..." aspect. Ross is a strong singer with a keen sense of melody, although his phrasing betrays more than a hint of Dick Gaughan on occasion (notably on his own composition Farewell To Glasgow, one of the disc's standouts in my opinion). Ross's own brand of vocal passion is delivered in an often quite rough manner, but it's not lacking in response to the text, as you can hear on the disc's one unaccompanied song, The Earl O' Moray; similarly, Ross's rendition of Tiree Love Song is simple and powerful. Perhaps there's a suspicion elsewhere that Ross's instrumental sensitivity isn't always quite matched by that of his vocal expression, but this is a small point and Ross is at his best on songs like Archie Fisher's Shipyard Apprentice and Andy Mitchell's Whaur Will We Gang. Other songs gain their power as much from the genially driven arrangements and the instrumental support courtesy of Lorne MacDougall (whistle, pipes), Alison Smith (fiddle) and (more occasionally) Stevie Lawrence (bouzouki, percussion). Wonderfully clear production too.
David Kidman March 2008
---
The Kennedys - Closer Than You Know (Own Label) Husband and wife duo Pete and Maura have had something of a' now you see them now you don't' profile in the UK. They attracted attention and considerable airplay back in 1996 with the Life Is Large album but then things seemed to peter out and, although they've had seven releases since then, many have never been released over here and of those that did surface only 2005's Half A Million Miles had anything like promotion.

However, having recently produced Nanci Griffith;s Intersection and playing support on her tour, they're taking advantage to spread the word on this, their eleventh release and the first new material in four years.

Not a great deal has changed in their sound since they were last in evidence, the mixture of mellow pop, Americana, folk and influences that range from John Barry to The Byrds remains. although perhaps it's now West Coast 60s sweet harmonies sunshine pop that is more dominant, typified by the likes of Rhyme And Reason, Cradle To A Boat, I'll Come Over and I'll Come Over.

However, those who harbour a fondness for their jangling folk rock will be well pleased with a faithful cover of U2's Wild Honey and Big Star Song, a number that wears its influence in its title while Marina Dream finds Maura mining the British folk tradition.

It's not their best work and I don't think it's strong enough to fully capitalise on any renewed buzz, but it's assuredly a cut above the crowd and certainly good to know you won't have to search the import stores to be able to get hold it.

Mike Davies October 2012
---
The Kennedys - Better Dreams (Appleseed)
This latest offering from Pete and Maura, their third for Appleseed, is at once typically Kennedys and a departure of sorts. In contrast to 2006's album of covers Songs Of The Open Road, it's the Kennedys' first album of all-original material since 2001. And it's (loosely speaking) a "concept album" that draws its inspiration, images and ideas (mostly metaphysical or slightly mystical, and generally optimistic, it must be said) from the duo's dreams. These are explained in the notes within the booklet, which is complemented by suitably photogenic pics of guitars hanging on trees etc (very 60s!). The songs themselves are a strong bunch, with if anything a wider stylistic range than the normal Kennedys pop-folk-psych. American Wish has probably the most characteristic Kennedys sound, with jangle and twang guitars trading spine-tingling licks around the swooning melody line. Elsewhere, those trademark jangling electric twelve-strings are definitely less in the forefront of the mix than usual, and lighter, quieter acoustic colours of banjo, mandolin, resonator guitar and suchlike figure more (none of which is a bad thing, of course). Folky country comes into the mix quite a bit on occasion: Sago Mine is a moody West Virginia backporch gothic number that would do Emmylou or Gillian Welch proud, while the gentle reflective Light My Way has shades of Alison Krauss, In My Dreams conjures Dolly Parton in bluegrass mode and Give Me Back My Country is a tough, pounding slice of Steve Earle-politico-country-rock. Several other tracks (Kindred Spirits, I Found A Road, Pacé, Better Dreams) have a distinct eastern influence, with electric sitar often prominent in the texture (this instrument even gets a solo on Sago Mine), while No Mornings is the album's most tenderly wistful moment, with a delicate Spanish guitar filigree and gentle keyboard strings. Maura takes lead vocal duty on the majority of the songs, and I don't reckon I've heard her sing better, while Pete's inventive instrumentation is a constant source of delight, with so much interest in the dreamlike texturings he conjures. Another really fine album from the Kennedys, then.
David Kidman January 2008
---
The Kennedys - Songs Of The Open Road (Appleseed)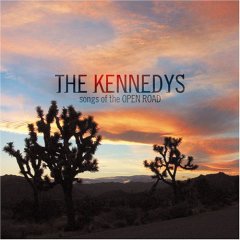 The very latest album from the exuberant Pete and Maura, everybody's favourite jangle merchants, sees them forsaking self-penned material for the first of possibly a projected series of albums of covers. Here they present transcendent new versions of what they term their "favourite travelling music" (hence the album's title, which also takes its cue from a key Walt Whitman poem), songs written by others that they really appreciate, some of which often form the backbone of their ongoing satellite radio show. The vast majority of them are the classic products of West Coast-based writers whom the Kennedys are proud to honour with their re-creations. Not all are especially well-known, perhaps, but you can hear why Pete and Maura rate them so highly. Their covers are faithful and affectionate reassemblages; to be fair, they're not attempting to offer any radical new slant or interpretative departure, and taken on those terms they're perfectly satisfying, for the Kennedys' feel for the songs is tangible, communicated as much by the entirely appropriate musical arrangements as by their expressive and forthright vocalising. Eight Miles High is given a very typical approach, with glittering psychedelia incorporating electric sitar and multiple twelve-strings, while Pretty Girl Why (the Stills/Buffalo Springfield number) settles easily into a soothing bossanova groove. The Byrds/Burrito connection is cemented with covers of Sin City and Gene Clark's achingly tender, elegant Gypsy Rider (there's that mournful electric sitar again!). Jimmy Webb's Galveston is elevated from the somewhat middle-of-the-road twang of Glen Campbell's hit version into a thoughtfully oblique commentary worth paying more attention. And one of my personal favourites here is the yearning jingle-jangle folk-pop treatment of Dave Carter's seriously beautiful Gypsy Rose, one of two of Dave's songs that the duo tackle for this project. This Moment (the Victoria Williams song, not the Mike Heron classic) opens proceedings in deceptively tranquil mode but provides an ideal foil for the tracks that follow. Some more contemporary West-Coast writing is represented by Nanci Griffith's Late Night Grande Hotel (the album's finale), and John Stewart's wistful Jasmine (written only last year). One or two of the choices might surprise if you don't know the Kennedys' live work, but Nick Lowe's Raging Eyes proves ideally suited to the duo's gutsy twang'n'roll (and some might say that Maura does a fetching Debbie Harry too!), and Bob Neuwirth's enigmatic Eye On The Road receives a treatment wholly worthy of its cautionary aspect. The only track that doesn't work for me is the Mahalia Jackson cover, which in its attempt to emulate Mahalia's monumental reading fails by trying to ascend to heaven through a never-ending series of progressive modulations that become rather tiresome. But the rest is pure gold – so get out there onto that open road and crank this disc up high, it'll prove your ideal travellin' companion too.
www.kennedysmusic.com
www.myspace.com/thekennedysmusic
David Kidman, November 2006
---
The Kennedys - Half A Million Miles (Appleseed)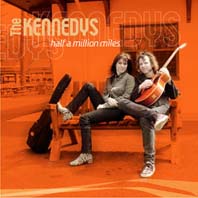 Their eighth album in ten years and the first for a new label, the latest from Pete and Maura Kennedy also marks some 500,000 miles of touring, a road album through their career and a map to their future travels. Indeed, the opening title track celebrates their first meeting when each travelled 500 miles to visit Buddy Holly's grave in Lubbock.
Holly's influence shines through on Everything's On Fire, a song which they describe as what Buddy might have done had he lived to old age in Greenwich Village and turned Buddah's Fire Sermon into a Texas rock n roller.
If you're new to the duo, you'll note from this that they're not your usual purveyors of Americana. Namaste may be a jangling slice of 60s pop with a La Bambaish chorus but lyrically it derives from an East Village sushi bar owner's wife who greets customers with a greeting that translates as 'the divine in me recognises the divine in you' while all their own songs carry references to Buddhism's credo of enlightenment and living life with the senses open.
So, a fair bit of summer of love vibes all veined with then as they namecheck or draw inspiration from Thoreau (Listen), Ralph Waldo Emerson (Here and Now adapted from his Self Reliance essay), Joseph Campbell, Jack Kerouac (train song Midnight Ghost), a Sumerian version of Noah's flood (Nuah) and some East Village New Age store (9th Street Billy).
Mercifully, it's nowhere near as up its self in pretension as this sounds. Rather it weaves a musical mood that tips the hat to the likes of Carole King, Maria Muldaur, The Band and Sandy Denny and, just to underline the pedigree of their musical influences they slip in sterling covers of Richard Thompson's Belfast lament How Will I Ever Be Simple Again and Dylan's Chimes of Freedom. Here's the next half a million then.
Mike Davies
---
Gerard Kenny - In Concert (Park Records)
This is an unusual release to find on Maddy Prior's label, for it has little connection with folk or roots - except perhaps the roots of the proverbial Great American Songbook. So you may not have come across Gerard Kenny before, but the enthusiastic audience on this recording clearly has, for it greets each of the 25 numbers therein with hushed reverence (while he's performing) and heavy applause (afterwards). Gerard is one of those artists for whom the word "stylish" might have been originally coined: a consummate pianist, singer and composer who over the past 30 years has taken in countless awards and accolades. And no wonder, for he's watched many of his songs enter the public domain as "standards"; when his own original material is interspersed, as here, with songs by Cole Porter, Irving Berlin, Rodgers & Hart and Billy Joel, you're often hard put to see the join. Gerard is a good example of the timeless showman, who knows intuitively how to please an audience and pace a set unerringly with slick professionalism and equally slick musicianship. Yes, it's cabaret, but at least Gerard doesn't nose-dive into self-parody. OK, it may not be to your personal taste (there are at least five songs in this recorded set that I absolutely hate, and his over-virtuosic take on Joplin's Entertainer rag totally misses the point I feel!), but you can't help admire his talent and involving drawing-power. In Concert is a reliable and totally representative snapshot of a veteran performer whose style has never gone out of style. It was recorded in Swindon in 2005, Gerard performing in tried-and-tested trio format with Andy McBride and Derek Baxter, and this audio CD comes with a companion DVD of the entire concert (except, curiously, for Mr Bojangles); the audio CD also appends a lone studio track (Jane) for good measure.
www.gerardkenny.co.uk
www.parkrecords.com
David Kidman January 2008
---
Enoch Kent - One More Round (Borealis)
Enoch was brought up in working-class Glasgow, subsequently becoming a key member of the Revival through his founding of the Reivers and the Exiles, these involvements being then further developed by his co-founding the Critics' Group with MacColl and Seeger; and yet, he's also probably one of the least known or acknowledged of the members of that illustrious conclave. This is probably because he emigrated to Canada in the mid-60s and has visited these shores but infrequently since (he was last seen at Celtic Connections a couple of years ago). Over the years, Enoch has accumulated a massive repertoire of traditional material and also written a large number of songs of his own inspired by the tradition. His recording career, however, has been rather sporadic – for there was a massive hiatus of 36 years before 2002 heralded a more prolific phase which has since seen the release of no fewer than five CDs, of which the magnificent One More Round is the latest.
Enoch is a very special performer whose singing will charm all and sundry. Listening to him today, you'd swear he'd never even left Glasgow, for his deep accent and gruff, smoky, juicily gritty delivery are preserved as in the finest single malt. His is an absolutely unmistakable voice, brimming over with earthy integrity; it's been variously described as "full of piss and vinegar" and "brother of Rab C. Nesbitt", both of which are very apt and if nothing else would definitely indicate that in Enoch we have a singer of real character. You really can taste the intense relish with which Enoch caresses each and every syllable, since he clearly completely understands the emotional implication of every last word and textual nuance, and while there's never a dull moment there's also never a feeling that he's over-reacting or over-emoting. A perfect balance, then, and one to which every singer should aspire (indeed, espousing the very dictum of the aforementioned Critics' Group).
Enoch's voice receives some judicious accompaniment from Kelly Hood (on uilleann pipes, Scottish small pipes and whistle) and the disc's producer, Irish musician Pat Simmonds (on accordion, guitar, bouzouki, fiddle and whistle), these backings caringly applied (although I thought I detected a couple of instances where the musicians seemed slightly out of synch and rather obviously playing in a different room entirely).
But to the songs themselves: these encompass a range of emotions and subject matter that will ensure something for every taste. One of the highlights is Enoch's version of Ian Walker's Some Ha'e Meat, which intelligently incorporates Robert Burns' Selkirk Grace for the chorus; also impressive is the pair of Enoch's original compositions that frame it – nostalgic reminiscences-cum-observations of childhood (The Dancing Fool and Children's Games) performed with what I can only term a slightly old-fashioned air. Elsewhere there's a generous helping of comic songs, culminating with a "personalised" adaptation of The Crematorium Song (from the Glaswegian tradition of Sean Tierney), while Enoch's sense of humour extends to laconic little commentaries like the booklet note for the part-impenetrable McFarlane O' The Sprots O' Burnieboosie – "I translated this from Aberdeenshire dialect into near English, trying not to spoil the story" – priceless!…
Enoch also makes a very fine job of the traditional items, particularly the stirring murder ballad The Butcher Boy (heavily inspired by the singing of Jeannie Robertson), the battle narrative Harlaw, the acappella Johnnie Lad and the pipes-accompanied Bonnie House Of Airlie, and even the more well-known items come up fresh with Enoch's deliciously rich tonal input. There may be one or two moments where he seems at first to have pitched himself a shade too low, as on the music-hall ditty Itches In me Britches, but by and large when the instruments come in behind him his choice of key tends soon to be vindicated.
The extent to which Enoch really cares about the effective communication of his chosen material (whatever its origin) is conveyed in the exemplary, and refreshingly unpatronising, presentation of the whole package, whose neat digipack encases a wonderful 10-page booklet which for each song gives full text, a brief background note and (where needed) a helpful glossary of dialect or other words that may be unfamiliar to the listener. Excellent – no other word for it.
David Kidman January 2010
---
Enoch Kent - For The Women (Second Avenue)
Scotland-born though now based in Canada, Enoch, an original co-founder (with MacColl & Seeger) of the Singers' Club (aka the Critics Group), and former member of stalwart Scottish folk acts The Reivers and The Exiles, here presents his third solo CD. It delivers sixteen contrasted songs for or about women, either drawn directly from the tradition or else from the pens of women writers (with the exception of one of his own). Subtle and satisfyingly minimal accompaniments frame Enoch's characterful yet distinctively relaxed singing (a voice that conveys both experience and understanding for his chosen material), the only drawback being that his typical over-accenting of the rolled "R" consonant is a mannerism that can sometimes irritate. You can't for one moment deny, though, this is a fine collection of songs and well sung.
David Kidman
---
Omar Kent Dykes & Jimmie Vaughan - On The Jimmy Reed Highway (Ruf Records)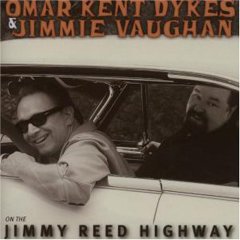 Mississippian Dykes and Texan Vaughan take a road trip in honour of one of the blues greats. Opening with the eponymous title track, we have Dykes' growling vocal over a mid-paced boogie although Vaughan's guitar is a little shaky at times. Reed's own Baby What You Do To Me/Bright Lights, Big City is a strolling blues on which the use of Kim Wilson's harmonica is to good effect. There is a seamless change between the two songs, the second of which is a classic, of course. Here, their voices go well together. Willie Dixon's Big Boss Man has Wilson's harmonica out again whilst Vaughan keeps up the rhythm and snappy drums from Wes Starr underpins the whole thing. The First of four Reed songs, Good Lover, is a swinging blues with Lou Ann Barton on vocal, answered by Dykes. There is a good interaction between them on this, one of the best tracks on offer. They slow things down for Caress Me Baby and Dykes continues to exchange vocal with Barton. Wailing harp from James Cotton, an emotion-laden vocal and some of Jimmie Vaughan's best guitar work makes for a top song.
Aw Shucks, Hush Your Mouth is played in a Jimmy Reed style and Vaughan gets to take over. There is more lead guitar than on the others and he carries it off well - no fireworks, just steady playing. You Upset My Mind continues in the Reed style - a slow shuffle with plenty of harp from Kim Wilson. Dykes as the authentic voice for this. I'll Change My Style is a Country blues with staccato guitar from Vaughan that fills in very well. Eddie Taylor's Bad Boy is a mid-paced 12-bar that turns into a bit of a jam in the middle and allows Vaughan to shine. Baby What's Wrong is another Reed song and is faster than most. This has Dykes grinding his way through. Gary Primich on harmonica, however, takes centre stage. The final Reed song, Hush Hush, is a grinder with Dykes continuing his gruff vocal with some vocal and harmonica from Delbert McClinton. You Make Me Laugh is standard fare to finish with and Primich almost makes his harmonica talk.
David Blue October 2007
---
Kerfuffle - Lighten The Dark (Rootbeat)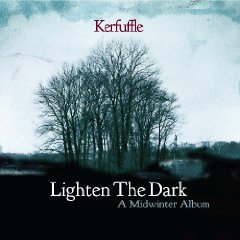 Billed as "a midwinter album", this is a refreshing and spiritful collection that leads us effortlessly through a pleasing sequence of traditional carols and seasonal songs played and sung with an abundance of youthful brio and gusto. The selection of material is both satisfyingly orthodox and sufficiently traditional, fairly well known to the folk enthusiast but not resorting to the hackneyed turkey'n'tinsel choices. This means that although we encounter Three Ships, Cherry Tree Carol and The Holly And The Ivy, there's no feeling of mighty dread (or even minor dread!) at their appearance here in these fresh-sounding and respectful renditions (although the last-named might to some feel a touch deliberate compared to the Dungworth version which is invoked by the mention of its final verse in the liner note).

On all but one of the pieces, it's the pure voice of Hannah James that takes the lead, and this gives the whole set a certain unity, and yet the three young men of Kerfuffle (Jamie Roberts and brothers Sam and Tom Sweeney) might be considered vocally under-represented, for they provide some attractive chorus and harmony singing when called upon (as on the Gallery Carol from Dorset, for instance). Jamie's delicate guitar playing furnishes a sensible case for the "less is more" approach on Nowell Nowell, whereas a fuller sound on the one instrumental track, a set of three bransles from Arbeau's Orchésographie (track 4), carries the spirit of morris merrily on high (one might well say). While it may not exactly be Maddy's Carnival Band or Steeleye, Kerfuffle's innate joyousness (and desire to put on a good show) still comes across, especially in Sam's vibrant fiddle work. In this context, Hannah's take on Gower Wassail works well accompanied by a lone fiddle, even though I feel that her well-turned reading could have sustained more verses. Enterprisingly, the disc closes with a finely-wrought take on The Bitter Withy, which neatly interpolates God Rest Ye Merry Gentlemen midway through. Although as ever there's invariably a conscious feeling of careful and deliberate "arrangement" to Kerfuffle's performances, that can be taken as a mark of their healthy professionalism rather than a criticism of their approach, and The Bitter Withy finds the band at their most persuasive in that respect.

That final track also features Sam on bagpipes, and a couple of earlier tracks (including the lovely The Truth From Above) feature a well-managed harp part – but these are absent from the listed instrumental credits for some strange reason. It's no problem otherwise that the documentation is necessarily basic within a suitably wintry artwork package. Lighten The Dark should do just that, for it's an appealing addition to this year's crop of seasonal offerings.

David Kidman December 2009
---
Kerfuffle - To The Ground (Rootbeat)
Four albums in, albeit not without a personnel change (a little Kerfuffle reshuffle!), for only last year guitarist Chris Thornton-Smith was replaced by fast-rising multi-instrumentalist Jamie Roberts (who currently also performs in a duo with Tiny Tin Lady's Katriona Gilmore). Jamie's presence gives the group dynamic an even bolder character, and his idiosyncratic and distinctive guitar style – intricate, highly percussive and full of gentle attack – proves every bit as intriguing to listen to as it can be mildly distracting to the open-mouthed observer in live performance. To his credit, Jamie doesn't hog centre-stage, and each of the band members gets plenty of chances to shine in the sprightly, lively arrangements which, though carefully considered throughout the course of each piece, remain generally unfussy (an admirably crisp, clear recording helps too, of course). Each musician is clearly well conversant with the capabilities of his/her instrument(s), not just technically but also in matters of texture and internal balance, including swapping of lines and roles. Accordionist Hannah James is blessed with a singing voice which, though impressive in terms of its well-nigh-faultless technique and control, still sounds very much that of a young girl and its pure, sweet timbre will still need to weather and mature in order to wholly convince in some areas of the repertoire. Sam Sweeney brings some exhilarating percussion and bagpipes into the mix to complement his full-toned virtuoso fiddle playing, while brother Tom's bass guitar is ideally (ie. not obtrusively) inventive and his own singing voice dovetails pleasingly with Hannah's. There are lots of good things during the course of To The Ground's 48 minutes: particularly inspired moments include Jamie's delicate response to Hannah's rendition of Snows They Melt The Soonest and the well-measured performance of Betty Corrigall's Lament which forms a good centrepiece and emotional counterweight to the exhilarating Rondo tune-set. I also liked the band's way with contrasting songs such as Katie Shaw, Castleton Carol and Down By The Greenwood Side. But I do have reservations, in that they could have made more of the rousing Bonaparte's Retreat (shortchanged here, I feel, at a mere 1¼ minutes) while their acappella-harmony rendition of the Northill MaySong Arise Arise, though proficiently done, comes across as no more than a well-rehearsed party-piece. And Two Sisters is rather too much of a joyful romp here, though the arrangement surely has a delightful spring to its step. Overall, on To The Ground, we find a sensibly-proportioned and excitingly managed sequence of songs and tunes that demonstrates Kerfuffle's keen collective grasp of the principles of contrast, diversity and versatility. And yet, perhaps in their desire to make a deliberate point of covering all potential bases within the compass of their abilities there's a hint of calculated box-ticking (in that the concern to present a polished, largely pre-determined act tends to overshadow their potential for a more spontaneous response to the material – and of course, Kerfuffle aren't alone in adopting this approach: this is an observation rather than necessarily a criticism). Notwithstanding the above comments, Kerfuffle manage to maintain their profile as a youthful, energetic and admirably hardworking outfit.
David Kidman July 2008
---
Ally Kerr - Off The Radar (Much Obliged)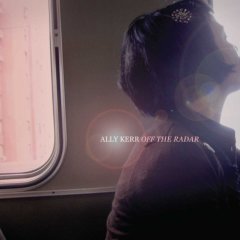 Another day, another new singer-songwriter hailed as one of Scotland's best kept secrets. Kerr apparently got his first break in Japan when his debut album, Calling Out To You, earned a place in a magazine's list of the Top 20 albums to have come from Scotland. One of the tracks, The Sore Feet Song, even ended up as theme song to a popular animation series. Released here three years back by Neon Tetra, the album earned much critical acclaim north of the border which he's now looking to translate into broader exposure with his sophomore release.
Likened to Belle & Sebastian, Orange Juice and, more obviously, The Lilac Time (with a hint of The Buzzcocks to Could Have Been A Contender), the title track shows off a glam strut, but mostly Kerr's soft treble vocals brush lightly over the jangly, upbeat, frisky pastoral pop of things like I Think I'm Bleeding or The Truth That I Have Learned and the more fragile balladary of Be The One, Amorino and Is It Too Late To Work For Nasa.
Taken individually they're sunny, attractive songs but gathered together you can't help noticing that, dividing neatly into either slow or mid-tempo, Kerr's melodies tend to be rather samey. Good for listening to with the windows down on a summer's day, but chances are he'll be relying on those Japanese royalties for a while longer yet.
Mike Davies April 2008
---
Ally Kerr - Calling Out To You (Neon Tetra)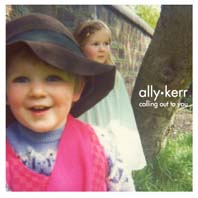 Evocative of fellow Glaswegians Belle & Sebastian and Cosmic Rough Riders, newcomer Kerr's debut has already jangled and sparkled its way into the hearts of thousands of Japanese punters and now makes a fair bid to do the same with the rest of the world. It's a summery affair that conjures images of dusk falling over Glasgow's rooftops, of lovers hand in hand in the park and the sun spraying over suburban streets and swaying fields.
Mostly acoustic with moments kindling to skittering electric guitar flourishes while Kerr's soft brushed voice soars across the dreamy 60s pop melodies and songs that pretty much limit themselves to extolling the highs and lows of love. Even when he's had his heart bruised or has walked 10,000 miles to see his girl (as on the cheery Sore Feet Song), there's still an irrepressible air of optimism to Kerr's songs;
Someone's Got A Crush On Me he sings with the grin of a schoolboy while even All Alone Again, the skippingly jaunty Dream #4365 (reminiscent of early Lloyd Cole perhaps) and the quite lovely Without You all have rays of sunshine peeking through the clouds.
Mike Davies
---
Kerr Fagan Harbron - Station House (Fellside)
With hindsight, perhaps it was inevitable that after displaying such an acute empathy for Nancy and James' music and performing style on their 2006 CD Strands Of Gold, Robert Harbron would team up with the duo in a more hands-on musical partnership (and, it seems, turn themselves into fully-fledged firm of folk-solicitors in the process!). This CD's release date rather cannily capitalises on the trio's barnstorming headline appearance at Cheltenham Folk Festival, and is a wholly convincing demonstration of the three musicians' individual talents and of the fully complementary way in which those skills are pooled together to make a cohesive unit in matters both of actual performance and interpretive flair. By now, we're familiar with the strengths of the Kerr-Fagan collaboration: a natural dynamism, an innate ability to tell stories in song, a real ear for instrumental colourings and inventive blendings of songs and tunes, and a keen interest in the exploration of new compositions). The powerful new trio lineup builds on these strengths while integrating (rather than just overlaying) Robert's English concertina and guitar playing and, importantly, his own distinctive brand of musical sensitivity. Robert's own tune-compositions now feature strongly within the now-well-established mix of quality songs from British and Australian sources and tunes drawing from English, Australian, Irish and American traditions. Rob and Nancy's recent collaboration on the publication of the manuscript book of William Winter is reflected in the inclusion of Favourite Duet among this album's instrumental tracks, others of which provide appealing examples of Rob's active pictorial imagination and of his creative approach to the "Station House" metaphor as meeting-point for different traditions (the old-timey moto-perpetuo of Request Stop is a good instance of this). The closing set joyously combines three classic Australian dance tunes learned from Margaret Fagan. The songs are compellingly delivered, honest and dramatic without being over-expressed; particular successes include James's singing of Rod Puddefoot's Farmhands And Masters, Nancy's delicate goodbye-song Break Your Fall (to which her own autoharp playing adds a special, attractively ethereal air) and the "metaphysical medley" combining Iris Dement's Let The Mystery Be and Joe Hill's Pie in the Sky. James brings to Redgum's Hugh MacDonald's Diamantina Drover a real sense of identity, and Nancy's reinterpretation of the traditional lyric of I Wish is both succinct and wistful. Each time I hear Nancy and James I'm reminded afresh of just how good musicians they are, and how intelligently they exploit timbre and phrasing, and Station House contains plenty of Nancy's signature beautifully moulded violin and viola work and James's classy gazouki embellishments: elements which are taken into fresh realms of inspiration by the addition of Robert's personal dimensions of expertise. To develop the title of one of the disc's tunes, the bride has every reason to be smiling, for the end-product is a repeatedly satisfying CD that I definitely expect to see on several award-lists come year-end.
David Kidman May 2008
---
Nancy Kerr & James Fagan - Twice Elected Sun (Navigator)
This charismatic Anglo-Australian partnership is by now firmly established on the UK folk circuit. Nancy's fiddle playing is fluid and expertly contoured, capable of lyrical sensitivity and a passionate rhythmic drive, while James's Sobell guitar-bouzouki combines forceful onward momentum and intimate intricacy. The duo's intelligent and sparkling musicianship and wonderfully complementary instrumental – and let's not forget vocal – skills really draw the listener in, as ever, on this their fifth recording as a duo.
But Twice Reflected Sun also forms a significant departure from previous releases in that instead of presenting a mix of traditional and contemporary writing, songs and tunes drawn from English and Australian sources, it consists entirely of self-penned material (nine songs by Nancy and two instrumentals by James). Nancy moves away from the creative direct adaptation of purely traditional material; here, inspired by the shared histories of the UK and Australia, her belief is that in the end it is experience, rather than place or culture, that connects us as people. Nancy and James companionably trade lead vocals as the album progresses, shifting between England and Australia for inspiration.
Initially, the Twice Reflected Sun shines on home ground, with Nancy bidding farewell to life on an English canal in music of delicious dancing poetry (Queen Of Waters). James takes the helm for bushranger-ballad Jerilderie, then on Dolerite Skies Nancy plaintively portrays Tasmania in time of drought before James returns us to home turf for the determinedly English imagery of I Am The Fox. Flower Picker's Song is both charming and gently reflective, and the pensive yet beautiful A Lover's Hymn provides another highlight; but maybe the lovely Hauling On needs just an ounce more thrust (and a longer chorus?) to fully realise its intended anthemic import.
The disc's last two songs come with dedications: the folksy Sweet Peace to nonagenarian Pete Seeger, and the jazzy Rammed Earth to Charles Darwin. The latter features sterling double bass work from Rick Foot, while Nancy & James' touring partner Robert Harbron contributes English concertina or guitar to a further five tracks including the first of the disc's instrumentals (The Floating Mountains); the second (Night Night) is even more persuasive in its melding of the lilt and ambience of Scandinavian music with Celtic or English modality. Twice Reflected Sun both well encapsulates Nancy & James' appeal and moves their creative endeavours onto a higher plane of invention.
David Kidman August 2010
---
Sandra Kerr - Hi! Said The Elephant (Fellside/Smallfolk)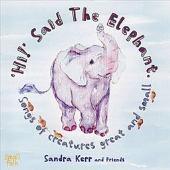 Remember the charming TV series Bagpuss - and the CD of songs and music from the series, co-written and performed by Sandra Kerr? Well Sandra, who has lately been lecturing on the Newcastle University folk degree course, has also been continuing her research into children's oral culture. Now, mindful of the fact that this year marks the 50th anniversary of Iona & Peter Opie's collection The Language And Lore Of School Children, Sandra's recorded a new collection of songs which celebrates "creatures great and small", enlisting the help of five young musicians and singers who are all recent graduates of the aforementioned folk degree course.

Although only the first two songs on the disc (the title track and Uncle Joe The Scarecrow) were actually written by Sandra herself, the majority of the remainder are her own arrangements, mostly of material from traditional sources, the exceptions being compositions by Leon Rosselson (Five Purple Elephants) and Woody Guthrie (Why Oh Why). The Highland Lullaby, where Sandra's voice is joined by those of Emily Portman and harpist Rachel, is especially lovely, while Frog And The Mouse uses the variant collected by Roy Palmer. Two of the tracks take the form of cante-fables (stories with songs within), the Native American Quillabung especially interesting. The disc's also sensibly sequenced thematically: for example Sandra's beautiful setting of Charles Causley's poem The Dancing Bear is followed by the Bear Dance (one of two enchantingly played instrumental tracks). Backings are kept simple and tasteful, with Dave Newey's guitar a particularly attractive feature and further selective embellishments from banjo (Daniel Walsh), fiddle (Christi Andropolis), harp (Rachel Newton) augment Sandra's own concertina, autoharp, dulcimer and percussion to conjure their gentle magic and imparting a refreshingly unpretentious, homey and gimmick-free feel to the proceedings.

And the package artwork, notably the children's-storybook-style illustrations - by Robyn Kinsman-Blake - is entirely delightful and totally in keeping with the musical content. Though very probably designed primarily with children in mind, there's absolutely no reason why this well-presented CD should not appeal to all ages, and I suspect it may eclipse conventional "adult" listening in the homes of many grown-ups!

David Kidman July 2009
---
Perry Keyes - The Last Ghost Train Home (Laughing Outlaw)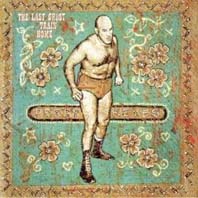 If John Sattler, Dale Buggins, Dave Sands or the Captain Cook Hotel mean nothing to you, then you're obviously not Australian and, more specifically, have never been to Sydney. So, for educative purposes: Sattler played for the South Sydney Rabbitohs, the Rugby League team now owned by Russell Crowe, completing the 1970 final despite breaking his jaw in the game's seventh minute; Buggins was a daredevil bike rider who shot himself aged 20; Sands was an Australian boxing champ in the late 40s who was killed in a car crash when he was 26; and the Captain Cook Hotel stands next to Sydney Cricket Ground, a regular drinking hole for match visitors.
I didn't know any of this, but the blurb accompanying the album helpfully provided an exhaustive glossary to the references in every song. But, even without it, I'd have wanted to know more, Googling to check out Jimmy Sharman, Brute Bernard, the caves of Luna Park or the Matthew Talbot hostel because Keyes' stories of his hometown are imbued with the same sort of blue collar romanticism Springsteen conjured about New Jersey.
Debut album Meter garnered comparison to the Boss, both for his writing and his voice, and this is likely to do much the same, although you'll also hear the influences of Zevon, Petty, Earle, Cockburn, and Hiatt. It certainly deserves to elevate Keyes to those same illustrious heights.
Setting the musical and lyrical mood, the album opens with the ringing guitars of The Day John Sattler Broke His Jaw, a song that stands shoulder to shoulder with the very best of Bruce, recalling not just the titular incident but celebrates the working man culture within which Keyes grew up and the sad destruction wrought by government forced removals. Elsewhere you'll find equally terrific numbers about childhood memories, fairgrounds and having your photo taken with famous wrestlers (Kids Day), urban Badlands outlaws (At The Speedway), big dippers, young romances and football matches (Double On The Main Game), and the thrill of reaching for the skies even if you crash and burn that informs Dale Buggins' Dream and (quite possible one of the only songs to namecheck Arthur Scargill) Joe Strummer.
There's darkness on the edge of town too, though; heroin addicts at the Side Show Alley, the losers and the homeless of Peter Cottonball and Matthew Talbot's Blanket, the kids sleeping rough, single mothers on methadone and haunted eyed rent boys gathered by the wall In Ancient Rome. Rumbling to a close with the title track, it's a journey through the past on a road to the future, a celebration and acknowledgement of the city he loves and of everything that's made him who he is. May I suggest you buy a ticket and share the journey.
www.perrykeyes.com
www.myspace.com/perrykeyes
Mike Davies October 2007
---
Perry Keyes - Meter (Laughing Outlaw Records)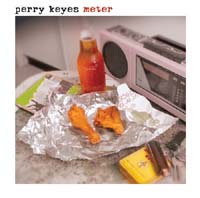 The only other cabbie I know of with a 'hidden' talent, was Fred Housego who won Mastermind back in the days when it was chaired by Magnus Magnusson. That list has just doubled with the inclusion of Sydney taxi driver and, far more importantly, talented singer/songwriter Perry Keyes. After listening to his excellent debut album, Meter, quite why he is still employing Australia's version of The Knowledge is a mystery. I suspect that once Meter comes to the attention of public and critics alike, if you ring for Perry Keyes and he says, 'I'm just turning into your street' don't believe him, his cabbying days are surely numbered.
Meter is a songwriter's album, that's not to say that Keyes the singer doesn't the songs justice, he does. In fact the strength of Beer and Cigarettes, for example, is that it's being expressed by the man who wrote it and experienced it. However the writing is so expressive and honest that it's that which dominates.
There's a wonderfully fragmented feel to Meter. Nowhere on the album is there the sense that these songs were particularly written to go together for commercial reasons. The suspicion is that it's a double album so that Perry Keyes can bring the listener up to date with his life and work in one go. Within that 'framework' (or more correctly lack of) there is a kind of chronology. The first four songs of side one are full of the angst and urgency of youth. The appeal of 2nd Time I Saw You is derived from its slightly self-conscious awkwardness, it captures perfectly the universal fumblings of young love.
Having completed the pubescent catharsis with the towering Some Aches, a more rounded and surer Perry Keyes emerges like a butterfly from a chrysalis. The next 'section' sees a musician that would fit right into the cynical and acerbic world of 80s new wave Britain, a fact epitomised by the definitely Costello-esque (Elvis not Lou) Vicious Left Hook.
But the journey is only half done and disc 2 exposes an ever-maturing Perry Keyes, here is a musician aware of what it is he wants to say and how he wants to say it.
On Fairfield Girl, Perry Keyes casts his eyes West, or in his case East and as the album unfolds he moves from introspection to Americana. For Perry Keyes, Meter is all about beginnings, it shows an insightful, intelligent and intuitive writer and a musician who refuses to submerge his own songs in a sea of over production. He has left Meter pretty much as nature intended, at times it is positively minimalist and the better for it.
His cabbying days may be drawing to a close but Perry Keyes's musical future is bright.
Michael Mee
---
Kila - Lemonade and Buns (Kila)
Four years ago, Dublin-based seven-piece Kila released their second album (Take It Easy) which built on the cult atatus of their first (Mind The Gap) and attained gold disc status back in Ireland, so this new release was eagerly awaited by many. I've still not heard those albums, so I approached Lemonade And Buns with an open mind; but I'm still trying to make sense of much of it, many many plays on. First thing to note is that Kila's sound is thickly textured, and there's a lot going on at all times. Musical boundaries are constantly pushed aside with a totally natural disregard for name-tag propriety; sometimes the effect is wonderfully enervating and at other times it just sounds like aural clutter. Given the band's origins, it's not surprising that Irish traditional tunes form a backbone, but they're treated like you've never heard them before, with dashes of Moving Hearts-style sax riffing and smotherings of exotic percussion forming just two of the more readily identifiable of the additional flavours.
I found the first track a bit of a muddle, and the second (Tine Lasta) incomprehensible (its Gaelic lyric, resolutely untranslated in the booklet, set to a swooping, pounding African beat). I really enjoyed the next two tracks though, the wildly inventive Turlough's with its myriad of instrumental colours from uilleann pipes to dobro and sax, then the sinuous Transylvanian fiddle lines that comprise but one facet of the extended groove set making up Andy's Bar. Then on An Tiománai it's back to untranslated Gaelic lyrics that sound like Algerian rai married to a Zulu beat with a weird brash klezmer backing… And finally, after the pell-mell kilter of the title track, the closer Cé Tú Féin is heart-stoppingly beautiful and sternly imposing in roughly equal measure (but o for a universal translator!). But back to general impressions: such is the subversive, uncompromisingly magpie nature of the band's music that it seems at once both lacking in focus and sharply in focus, aimless and aimful, arranged and deranged. So be prepared to be transported anywhere!
David Kidman
---
Louise Killeen - Brilliant Tease (Goodwood Music)
The well-appointed press release and fulsome, glossy accompanying booklet augurs well for this record, which would seem to mark the debut on disc for this accomplished young singer-songwriter from Shannonbridge, Co. Offaly. But it's kindof touted as her "coming-of-age album" so it's hard to believe it's a debut, since to a large extent Louise's reputation precedes her, at least in Ireland, for she first caught the public's eye with weekly appearances on RTF's You're A Star show as long ago as 2005, since when she has chalked up two prestigious songwriting contest victories.
Well yes, on the evidence of this 32-minute offering, Louise definitely has a talent for songwriting – and it's songwriting of the upfront, refreshingly candid and laid-bare and often daringly no-holds-barred variety, which can be notoriously difficult to bring off but which Louise by and large manages with a generous helping of quirky wit.
But the problem with Brilliant Tease is that I can't in all honesty endorse the extravagant claims made for Louise – the music doesn't exactly "make you sit up and listen", and her performing style, while suitably melodic and pleasingly sung, rather skates over the power of the lyrics, underplaying their import to an often infuriating degree. It's all too bright and breezy, even on the heart-rending Not Yours and the would-be-touching power ballad Everywhere Out There.
The basic demeanour and character of Louise's music, as a kind of love-child of folk and pop, harks back to the late-60s Denny & Strawbs (Ease Up On Me Dear), Judy Dyble (Coalmines) or the deceptively easygoing early-70s s/s like James Taylor (This Love). It's all seriously radio-friendly, entirely likeable and listenable, but the companionable arrangements (modest gentle electric and acoustic guitars, organ, piano, soft rhythm section), though impossible to fault, seem altogether too tasteful (even polite) for the intended cutting-edge of Louise's lyrics.
So, is it all too brilliant a tease, then? Very probably; while certainly the discrepancies in running-order and track content between lyric booklet and disc don't help, and neither does the fact that the press release also promises an eleventh track which is absent from the disc itself.
www.copperplateconsultants.com
www.louisekilleen.com
David Kidman March 2012
---
Louis Killen - Ballads And Broadsides (Topic)
One of the finest singers to emerge from the industrial north-east during the 50s/60s folk revival, Louis Killen has always been renowned for his keen and dynamic interpretations of traditional balladry; it was in Newcastle in 1958 that Louis founded one of Britain's very first folk clubs. At the invitation of Bert Lloyd, he participated in several themed song collection albums for Topic including The Iron Muse, but it was not until 1965, at the age of 30, that he got round to releasing his first solo album.
But ever since its appearance, Ballads And Broadsides has cast a long shadow over younger singers in the tradition, an influence which still strongly permeates the folk scene to this day. Hence its appearance as one of the seven chosen for remastered reissue as part of Topic's anniversary batch. It contains just nine tracks and lasts barely 33 minutes, yet forms a concentrated experience that in no way shortchanges the listener. Louis' singing is impeccably stylish, and yet manages to convey the essence and flow of these ballads through phrasing that, while embodying a modicum of decoration, is also sufficiently conversational. His manner is that of an expert storyteller, as his responsive and brilliantly dramatically paced performance of the epic The Flying Cloud flawlessly demonstrates, but he also brings a quiet dignity to the proceedings, a quality that also marks out his renditions of All Things Are Quite Silent, The Banks Of Sweet Primroses and (especially) the night-visiting song The Cock. And the deliciously elegant sense of fun Louis brings to One May Morning and Thorneymoor Woods is every bit as compelling in its own way as the gravitas with which he delivers up a starker ballad like The Bramble Briar.
This reissue reproduces the (utterly exemplary) original 1965 liner notes by Angela Carter which provide such an integral part of the package in aiding our understanding of the songs. Alongside which is placed a photograph of sweater-clad Louis in that classic pose, concertina in hand and fag in mouth! That concertina is brought out of storage for just two of the disc's nine tracks, the remainder being sung unaccompanied. Nothing could be simpler in execution or more directly communicative, and I'd wager your attention doesn't wander during the whole span of this classic album. My only complaint is that I'm sure opportunity could've been taken to make the disc up to a more respectable playing-time by the inclusion of the pair of EPs that Louis recorded for Topic three years earlier, in 1962.
David Kidman December 2010
---
Rachel Mari Kimber - A Drop In The Ocean (RMK)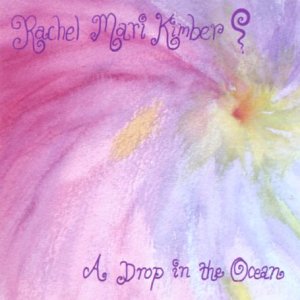 A self-release debut from a new Welsh singer-songwriter who's cut her teeth supporting acts as diverse as Damian Rice and Stereophonics (whose sometime producer John Brand manages and twiddles the knobs) as well as qualifying in the Top 50 for Mazda's Formula Women series and bike racing with World Champ Randy Mamola. It takes power to get behind the wheel of a racing car so it's not too surprising that Kimber's not one of those feathery voiced singers, though she does try too hard to demonstrate her vocal acrobatic skills as she stridently swoops up and down the range on Swim determined to summon those Joni Mitchell references. It's worse on Mr Unreliable where, strumming her acoustic guitar within an inch of its life, she does the scat bit too, sounding more like a throwback to those 60s Frost Programme folkies than the one woman Indigo Girls which I suspect was more the intent. Likewise those sarcastic laughs on the swipe at self- compromising The Game sound far too forced.
She's much better when she calms down and adopts the leafy pastoral approach of the finely played Bubble Trouble (crap title though) with its edgy undercurrent while the simple descending chords and vocal fluidity of Making It is good enough to surmount lyrics about existence lying in truth and lullabies. It's a flawed, overly eager to impress first outing and opening and closing with the sound of a river doesn't do it any favours either, but it's equally impressive enough in the raw ability it reveals - and Kimber's certainly an accomplished musician as well as possessing an assured voice - to be well worth checking out. Indeed, the piano accompanied First Day suggests that if nothing else she has the makings of a major talent in stage musicals.
Mike Davies
---
Kimber's Men - Kimber's Men In Port (A Private Label)
Kimber's Men have for some years been regarded as one of the country's premier shanty crews. And yet, they've always been much more than a mere shanty crew, as they've proudly and passionately pushed the envelope of maritime song out into deeper waters, including amongst the heave-ho bump-and-grind of the bread-and-butter shanties and forebitters some well-researched lesser-known shanties and a good sprinkling of original songs on a maritime theme, focusing almost as much on the lives and trials of the men who work the ships as well as the plight of their families. Not only that, but they have proved, both in their companionable live act and their recordings, that this repertoire can be accessible and enjoyable for "mainstream" and folk audiences as well as gatherings of maritime enthusiasts, and they're quite rightly in great demand on the folk and maritime festival circuits.
So, after two studio albums, what better than to release a live set that brings the crew's powerful presence, skilled presentation and breadth of repertoire right into your living-room? Here it is then: recorded on "home turf" in Halifax around 18 months ago in front of an appreciative and participative audience, with the current five-piece lineup (Joe Stead, John Bromley, Neil Kimber, Gareth Scott and Dave Buckley) performing a pretty representative close-on-two-hour set. This is amicably spread across two discs, and includes the song introductions and some on-stage banter (usefully, these latter portions are banded in their own right and can easily be programmed out and/or the songs themselves accessed separately – as helpfully indicated on the back cover-tray tracklisting).
So then to the music. I've followed the career of Kimber's Men from the early days and seen them weather the storms of tragedy (the sad loss of Roger) and come out the other side even stronger and more confident of their special niche within the world of maritime song. They're blessed with some very fine singing voices and original songwriting, and they're not afraid to take chances with arrangements, instrumentation or harmonies as befits their vision of the items they choose to perform. And what we have here enshrined on CD is a set that's well loaded with all the atmosphere of the occasion (for which we can heartily credit engineer Tony Bottomley).
Around half of the 27 items on this pair of discs are what one might term core shanty-crew repertoire, which Kimber's Men tackle as to the manner born, giving us lusty, dynamic, enthusiastic and well-informed renditions with plenty of fire and body and a marvellous vocal spread. The hefty, solid bass frequencies of the mighty John B both underpin the worksongs and give them a superb depth and extra dimension, and those on which he leads are among the finest versions you're likely to encounter. Just sample Blood Red Roses, Shenandoah, Fire Marengo and Johnny Come Down To Hilo for starters; and then there's a fiery (if measured) Alabama and a welcome Stowing Sugar, with John Cherokee not far astern. The hoary old Mingulay Boat Song, Bob Webb's setting of Cicely Fox Smith's Tow Rope Girls and the spiritual God Moves On The Water all receive way-better-than-reliable performances alongside old favourites like Bob Watson's Shantyman and a slightly (rhythmically) wayward Old Maui.
But perhaps best of all is the crew's sparky rendition of Stan Rogers' Barrett's Privateers (led by John again) – absolutely magnificent! Joe's collaboration with Pete Seeger, Darkest Before The Dawn, also comes off well, as (inevitably) does the crew's celebrated Don't Take The Heroes and John's solo turn Old Man River, while Dave's tribute to Stan Hugill is both heartfelt and memorable.
However, although there's a good measure of contrast within the whole sequence, it doesn't all quite hang together I'm afraid, and thus, artistically and musically, it doesn't quite do the men justice. It's frustratingly inconsistent, giving the occasional impression that it could almost be two different groups performing, at least partly since some of the lead-work is rather variable (is this why the otherwise exemplary, lavish foldout insert coyly avoids crediting the individual lead singer on each item, I wonder?)… And sometimes the instrumentation is a touch over-obtrusive, as on Little Pot Stove, which here comes across as just a little too "nice", with both passion and affection sublimated to the singalong element. Worst of all though, the should-be-inspirational Row On is here an unmitigated disaster and a serious miscalculation, being both unsuitably metrical, drained of all life or feeling of involvement, and appallingly dreary (this is meant to be a message of hope, after all).
But if you're prepared to ride out that dire becalming and some other (more minor) misjudgements along the way, you're still left with a generally invigorating voyage through the charted and uncharted seas of the maritime repertoire. The In Port set is well packaged and sports some extremely attractive cover art (although there's an unfortunate miscredit of Jack Forbes' fine modern-day shanty Rolling Down The River as trad.!). The set is available for the very reasonable price of £15, a proportion of this being automatically donated to the RNLI (and what better reason to invest?).
David Kidman January 2010
---
Kimber's Men - Don't Take The Heroes (A Private Label)
This new (second) CD from the outfit whom many now consider Britain's premier shanty-crew (though they're much more than that!) is a winner on every count. It's a fabulous selection of maritime-related music, en-compassing (pun almost intended!) amongst its menu of 25 shanties and sea-related songs, the well-worn, the less familiar and the brand new. It should thus have something to offer every potential listener - the general or casual, the maritime-inclined and the diehard enthusiast. And it scores points above its competitors in each category: the spirit of the performances, the standard of the singing, the comprehensive annotation (including provision of all the lyrics) within the admirably thick and fact-filled booklet 24-page accompanying booklet (they've done their research properly too, and it's a model of both erudition and informativeness, never once talking down to the reader). The disc is also fantastic value, with close on an hour and a quarter's playing-time. And the clincher is that for each copy sold, a percentage of proceeds goes straight to the RNLI (who also distribute the CD in their sales outlets).
Enough said? No, I don't think so...! For this CD is even more extraordinary an achievement bearing in mind the unsettling circumstances under which it has been completed. Sessions began two years ago, when Kimber's Men was still a four-piece, but were abruptly curtailed when Roger Hepworth, the group's fine tenor, was diagnosed with terminal lung cancer. He subsequently died in April last year, and only at the beginning of this year were the sessions finally completed by the three remaining crew members (Joe Stead, John Bromley and Neil Kimber). Roger sings on seven of the CD's tracks (also playing guitar on two of these), and you can gauge from these (now memorial) performances just what a tragic loss the crew has suffered with his passing. As for the repertoire, the shanties range from lusty (and authentic) versions of staple fare like General Taylor, South Australia and Blow The Man Down to equally lusty and authentic renditions of more unusual or more obscure worksongs like Johnson Girls and Get Along Down Buddy. Note that none of these are drawn out beyond their usefulness or outstay their welcome; at the same time, none are overly briskily dispatched. The full-bodied KM sound is gutsy in the approved manner, but it's guts with empathy for, and true appreciation of, the material and its purpose; theirs is not empty bully-boy bluster bawled out for mere effect. Some traditionalists may even balk at the crew's creative and invigorating use of harmonies and occasional multitracking, but this never becomes a mere gimmick and always serves to make the music refreshingly different while retaining the edge it needs to maintain interest.
All these positive qualities are also strongly in evidence in the songs - from trad (Adieu Sweet Lovely Nancy) to Stan Rogers (Northwest Passage), James Gordon (Frobisher Bay), Bill Meek (Harry Eddom), and Richard Grainger's great arrangement of Death Of Nelson. Good solid choices all, and without exception performed with maximum credibility and a high degree of understanding, and a musicality, that's something you don't always get with even the front-liners among specialist shanty-crews. The individual voices are superb whether leading or harmonising (yes that's perfectly acceptable practice if the voices are as fine as these!), with John Bromley possessing one of the richest and most resonant basses on the scene. For many, though, the highlight of the CD will be its title track, an original composition by Neil and Roz Kimber that pays an extremely poignant tribute to the brave men and women who risk their lives to save others, especially those within the ranks of the RNLI. If I must be picky at all, well perhaps there's a slight sense of overstressing of the valedictory final section of the CD, with Rolling Home leading off a whole quartet of "farewell" pieces, and a slight staginess in the introit-and-walkawayfadeout aspect of the programme perhaps (although it does accurately reflect Kimber's Men's live act!), but that's a minor carp in the overall scheme of things and doesn't spoil one's enjoyment of the CD as a whole (though I'd have liked to have heard a bit more than 17 seconds of Haul Away Joe!). But taken as a whole the CD is a masterly and (importantly) very enjoyable product, and no finer tribute either to the late Roger or to the work of the RNLI could be imagined.
David Kidman
---
Will Kimbrough - Americanitis (Daphne)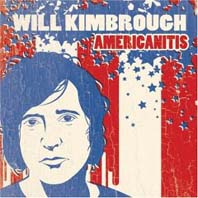 On previous albums, southern singer-songwriter has earned comparisons to Crowded House, Eric Carmen, Brian Wilson and Steve Earle. Well now, with the opening lazy 30s vaudeville blues of the talk-sing I Lie ("Because I can. It's the pleasure and the privilege of the richest people in the land."), you can add Randy Newman to the mix. It's a sharp edged collection of songs, lyrically addressing growing up and selling out to the corporate easy life, the shock to the system of growing older and having responsibilities and the moral and political fascism into which America has sunk.
"I'm fed up with the Christian wrong," he sings in reference to gay marriages on the jaunty pop Less Polite, on Life he croons "they all want to see who's got the biggest gun, all these cowboys want to have their fun", the train rhythm chugging spoken Pride addresses America's self-satisfied moral high ground while the Dylanesque protest title track puts a name to the disease to which the USA has succumbed and now seeks to infect others with.
These are just choice cuts from the album's 17 tracks, musically ranging from scuffed country to rock n roll boogie to loose limbed blues and gospel while themes also embrace his countrymen's head in the sand attitudes, the Iraq conflict, the growing dissatisfaction with Bush, corporate malfeasance and (on the Guthrie-like Warring Ways) how far the nation has fallen from its supposed Christian values. He closes up with Brand New Song, another evocation of Woody's spirit channelled through the sound of John Prine in a hope that somewhere on the horizon others too won't be ashamed to sing out loud 'for peace in the land and my love for my babies', with a brand new heartbeat and 'a whole new world where there ain't no fear.' Hopefully, the chorus will catch on.
www.willkimbrough.com
www.myspace.com/wilkimbroughdaddy
Mike Davies November 2006
---
Will Kimbrough - Home Away (Gravity)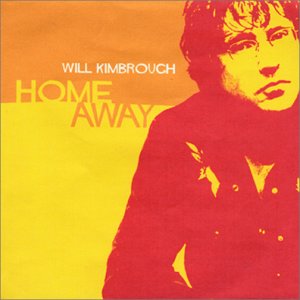 Cohort of Jeff Finlin, while the opening A Piece of Work may be a scuffed Steve Earle style slice of mountain stomping and Happier is bluegrass fairground jollity, Kimbrough's brand of America mostly comes very much leaning to the side of classic singer-songwriter pop. The comparisons come easily. War of Words is Neil Finn back writing the best songs Crowded House ever recorded, The Champion of the World and The Crackup are the Eagles circa Desperado, Anita O'Day is Brian Wilson collaborating with Alex Chilton and I Love My Baby is piano ballad Elton John. He's a little bit country, a little but soul, a little bit folk and, on Tired Of Being A Let Down, a whole lot of Beatles influenced 60s beat.
Fortunately none of this makes him a karaoke artist since he has the heart and voice of an original, his songs steeped in ordinary lives with their hopes and regrets. And he's at his best at his most wearily resigned, saving the best for last with You Don't Know Me So Well, a wonderfully aching sad leaving song that hints at Townes Van Zandt and Mickey Newbury, breaking your heart with a dobro, lone pizzicato strings and a voice that has the weight of the world on its shoulders.
Mike Davies
Will Kimbrough - This (Gravity/Waxy Silver)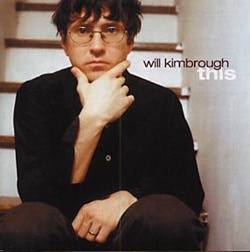 After around two decades worth of well received but little heard releases as Will and the Bushmen and the Bis-quits, southern boy Kimbrough found himself in demand as a guitarist for hire, contributing his fluid fretwork to the likes of such alt-country names as Josh Rouse, Kim Richey and Alison Moorer. Finally he gets round to doing the solo thing and the result's a slice of classic country tinged American pop that's earned comparisons to Neil Finn (those Beatles influences) and Eric Carmen (ditto), not least for such lush arrangements as those which adorns the string dripping lullaby Dream Away or the caustic music industry swipe of We're All For Sale that sounds like one of Jeff Lynne's more inspired but not overblown flourishes. When not laying down soulful moody pop licks on the likes of I'm On Your Side, you'll find his guitar hitting the reverb pedal or ringing out on Need You Now and Nobody Loves You in a manner that would also throw Tom Petty into the mix while Closer To The Ground suggests a kinship with the more gently melodic aspects of the dBs. On Down In My Mind he's marrying Lennon & McCartney to the folksiness of Banks of the Ohio, stripping it back to an acoustic National Steel for a rootsy blues Diamond In A Garbage Can before closing shop with Goodnight Moon, a dreamily wistful love song featuring a muted trumpet that suggests he could also have a future writing for colliery brass bands. The songs attached to the melodies stand up too, life seasoned tales of hopeful losers trying to make it away from the mainline and, as 'she's the rotten apple of her daddy's eye shows, he's got a definite way with a turn of phrase. You could definitely be doing with some of This.
Mike Davies
---
Tom Kimmel @ Cabbage Patch, Twickenham, 16th October 2005
"I may give you my version 'Bohemian Rhapsody' yet!" Tom Kimmel smiled as the distant raucous mercurial sounds from the Cabbage Patch's other crowd of singers (a small group of Rugby enthusiasts) seeped into the live music backroom area. Instead though, he performed a stunning set of his own material – much of which has been covered by the likes of Johnny Cash, Linda Ronstadt, Buddy Mondlock, Waylon Jennings and Nanci Griffith. One of the more unlikely covers is currently in the UK album Top Ten via the classical teenage tonsils of Hayley Westenra. Tom lives in Nashville, although, born in Memphis and raised in Alabama, his musical influences stem, in part, from listening to the eclectic sounds heard on the 'Big Bam' Montgomery radio station. His mother was a strong influence through her love of Elvis, Sinatra, Brenda Lee and church hymns. Tom opened with the uptempo driving love song 'Bigger Than The Both Of Us', his voice resonant with the melodic gruff beauty associated with the likes of Dennis Locorriere and Bob Seger. Tom wrote many of his early successes with his first wife, Jennifer Kimball and the next two in his Twickenham set were the first of several co-writes featured. 'History', is a tender country ballad with the wistful chorus 'Baby, we're history – water under the bridge.' Next we were treated to one of Tom's finest – the beautiful gospel-flavoured 'The Blue Train' with its freight-train chugging verse and smooth melodic chorus. Already the Cabbage Patch audience harmonies were on the rise!
Two of Tom's musical icons, Johnny Cash and Waylon Jennings, came together in the late 70s to record the Kimmel song 'Heroes'. Tom sings this as a heartfelt plea for good men to rise up and also as a paean to past greats. As he hit the song's high notes, the spine-tingle factor was well into play. Another co-writer, for whom Tom has great respect, is Lisa Aschmann. Together they produced 'If I Fell From Grace With You', an intense melodic ballad from the 'I-couldn't-live-without-you' mould. Tom sang this classically constructed song with a soulful commitment that artists such as Roberta Flack injected into their material. Tom Prasada-Rao, a long-term friend of Kimmel's, helped Tom create their heartfelt comment on homelessness – 'See Myself In You', clearly influenced in style by the hymns he learned as a child. 'Angels' (no – nothing to do with Robbie!) has a special meaning as Tom and Jennifer performed this at an awards ceremony in the early 90s, where Nanci Griffith was present in the audience. On the strength of what she saw, Nanci invited Tom to open for her on her next world tour. Coincidentally the song also appears on Nanci's current 2005 album. Tom sang again with simple conviction 'Darkness cannot reach us. Let the angels teach us – only love remains'. His tender melodic rasp perfectly fitted the beauty of this inspirational song.
One or two malt whiskeys later, Tom began the second half with an unaccompanied poem, taken from his first anthology due out in the UK in January 2006 ('The Sweetest And The Meanest'). Simply entitled 'My Cat', Tom recounted the tale of a beloved rascally family member in a winning, easy style. How many of us really do know 'the difference between playing and fighting, between kissing and biting'?! Another of Tom's friends and fellow songwriters is Pierce Pettis. Both know Alabama well and have written of life's struggles there. In 'Love is not To Blame', Tom eloquently describes the struggles in late 60s' Alabama with care and clarity. Following another fine country ballad, 'Hearts Are Bound To Be Broken', richly melodic and gently strummed, we reached another classic from the Kimmel pen. This he co-wrote with the musician Buddy Mondlock, who helped finish Tom's original sketch. The result is a powerful tale of severed love - 'Poetic Justice' - and justice is exactly what Tom gave it: a spellbinding version, loudly cheered by the appreciative crowd at the Patch.
Although visiting the UK in an unusually dry English autumn week, Tom is wise to UK rain which he compared to Tennessee downpours in the delightful metaphoric love song ''That's What I Love About Rain', another Aschmann co-write. In 1999 Tom's love of gospel music was rewarded when he recorded one of his songs with the legendary 70-year-spanning spiritual outfit The Fairfield Four. Tom's bass player had recently produced an album for them and Tom 'auditioned' (!) for them to accompany him on 'The Crying Ground'. The Cabbage Patch crowd readily joined in as Tom gave a powerful rendition of this contemporary soul searcher. Hayley Westenra, the latest teenage classical singing sensation, is an unlikely artist to cover a Kimmel confection, yet, on her top-selling album, she turns in a unique performance of his co-write 'Never Saw Blue Like That', which Tom penned with Jeff Franzel and Mark Luna. Shawn Colvin had previously used it on the soundtrack of the film 'Runaway Bride'. Tom's melodic version came across with a master craftsman's touch and conviction.
For his final offering Tom gave us a song that Randy Travis recorded on his 2000 'Inspirational Journey' album - 'Shallow Water'. In a secular sense the lyrics echo its experienced writer's own musical journey and strong determination:
'I will not drown in shallow water, not with your love within my reach
I did not come this far to falter and will not rest until I'm free.'
As an encore, Tom produced the only cover of his entire set, prefacing it with a dedication to his wife and young daughter; fitting that he should close the night with a gentle reflective lullaby - Jesse Winchester's 'Lay Down Your Burden'. For two hours and more, the Twickenham crowd were more than happy to lay their burdens down and be soothed and entranced by a fine Southern gentleman with a sweet lyric and a captivating voice. The rhapsodies may not have been Bohemian but no-one in the folk club would deny they are amongst the finest on offer from Nashville today.
Simon Beards
---
Mike Kindred with Dexter Walker - Handstand (Loudhouse Records)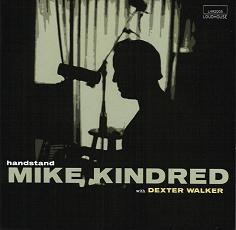 Mike Kindred is probably best known on this side of the Atlantic as the writer of the Stevie Ray Vaughan hit, Cold Shot and this is certainly my first experience of his music. This album sees him teamed up with seasoned drummer Dexter Walker and it could be said to be a marriage made in heaven. The duo opens with Bankable Boogie, a very strong instrumental with Kindred's fast boogie-woogie piano to the fore. Cover Story is slower but still in the boogie/jazz idiom and we are given our first introduction to Kindred's earthy vocal. There's a strange timing on Liz Ann, which is essentially a blues and Kindred excels again on piano.
Call Boogie throws up some more rock n roll/boogie-woogie and If I Still is a shuffling blues with a Kindred twist. He seems to be putting his last breath into this song. Pass Me By is one of the highlights and is a slowish rhythmic blues to match the best. Main Stem is very fast boogie-woogie with jazz tinges and sees both Kindred and Walker on the top of their game. He slows things down again for the instrumental blues Handstand and this shows him to be a master of the genre. Sleazy Boogie is another slow, rhythmic blues and is played to his very high standard. Kindred returns to vocal duties for the only cover on the album, Elmore James' Can't Stop Lovin'. Normally you would expect growling guitars for an Elmore James song but piano and drums work surprisingly well.
Riverboat is a slow piano blues with a very pronounced left hand and the slower theme is continued on The Cow's Advice. A strange name for a lovely song. There's some avant-garde blues on Doublecross before the duo finish with what they do best - fast paced boogie-woogie with the Mike Kindred twist. This album was recorded live in two days and it is testament to the musicianship of both artists as they make it sound as if you could just get up and join in – that's the mark of true greats.
David Blue
---
Albert King with Stevie Ray Vaughan - In Session (Released on Stax, August 17, 1999)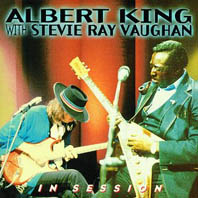 They say not to judge a book by it's cover, but when it comes to this CD, one look and you can be pretty sure that you're in for a rare treat. Believe me, it does exactly what it says on the tin. I challenge you to check out the picture above and not smile in expectation. In the red corner, armed with a Fender Stratocaster, Stevie Ray Vaughan, alias "The Young Pretender", complete with hat, scarf and jeans. In the blue corner, packing a Gibson Flying V, the southpaw and reigning champion, Albert King sporting a 3 piece suit and a pipe. I'm grinning just writing this because I know what's coming.
Yes folks, this is it. The only known recording featuring two of the greatest "git fiddlers" ever to play the blues. The concept behind the live album is a series of made for TV "In Session" concerts produced for Canadian TV back in the early 80's. I don't know who else appeared in the series, and frankly, I don't care. This is the ultimate blues summit and all else pales into insignificance after just one listen.
Each instrument seems to suit their respective styles. The harsh, fast, loud sound of the Strat is ideal for Stevie's no holds barred, balls out blues blasting. On the other hand, the slightly mellower, more muted tone of the Gibson suits King's smoother, more fluid phrasing. All through the album, both of them turn in extraordinary solo's, setting the strings alight with virtuosity of the highest order. Each takes what the other has done and builds on it, raising the standard until they are playing out of their skins. It's an album that sends shivers down your spine.
Yet the true beauty of this album is not just the breathtaking guitar wizardry, but the verbal jousting and banter that goes on between the tracks. These two, though rivals, are clearly old friends who enjoy the cut and thrust of the duel. You can hear their mutual respect and the way they watch, listen and learn from each other. On "Blues Before Sunrise", Albert "reaches down and gets something from the bottom", jamming low down on the fretboard, effortlessly gliding over the thicker strings. Later in the song when it's his turn, Stevie is copying his mentor. "I like that", say's Albert. "That sound familiar" he chuckles. Stevie laughs, and launches into a blistering solo of his own. It was a two way street, with Albert urging Stevie to "play it again", so he could follow a particularly tricky passage.
What we have here is a truly great blues record, one of my top 2 favourites, a master class for aspiring blues guitarists everywhere. The only disappointment is that no video footage seems to exist, merely this CD which itself only surfaced 26 years later. I have searched. After hours of fruitlessly trawling the Internet, I contacted the record label Stax, with no luck. They suggested I e-mailed the broadcaster, CHCH-TV based in Ontario. No success there either. The tape is isn't in their archive and they don't own the rights anyway. A crying shame. A DVD of this would be something to treasure.
Meanwhile, I suggest that you buy this CD for what it is. A blues masterpiece that can sadly never be recreated.
staxrecords.free.fr/king.htm
www.sonymusic.com/artists/StevieRayVaughan/
Andy Pearson
---
BB King - Live At The BBC (Universal)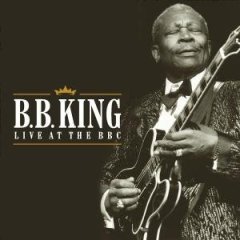 To say that BB King is the greatest bluesman still alive does not really tell the full story or impress enough upon those who are not of a blues persuasion. The fact that he is still performing at the grand age of 83 should be enough but the best way to feel the experience that is BB King is to actually see or hear him live. There are a number of live albums on the go but this one restricts itself to performances for the BBC covering a 20 year span. The shows are gleaned from three gigs at Hammersmith Odeon (1978), Glasgow (1991) and Fairfield Hall, Croydon (1998) plus a couple of tracks from the Andy Kershaw show in 1989. The songs are all standards and the introduction at The Hammersmith Odeon says it all - "The wonderful Mr BB King". That introduction precludes a slow beginning to Caldonia, which with its prominent horns and trumpet solo, has all of the trademarks – the powerful voice and stinging licks from Lucille. There are five songs from this show and he turns on the funk for I Love To Live The Life. This slips nicely into Night Life, which is the classic smoothie. This is a recording of a man in his prime and there has to be a special mention for the pianist – his solo is so cool. The sound on When It All Comes Down is sometimes beset by echoes but the fact that it was recorded 30 years ago has to be taken into account. Of course, that doesn't stop the vibrant audience participation. The Thrill Is Gone is thought of, by many, as the quintessential BB King song and he plays it in so many different ways. The first of two versions on offer is played in the classic blues style that most people will be familiar with. There are two songs from Glasgow and I Gotta Move Out Of This Neighbourhood is welcomed in the usual warm manner by a very appreciative audience including me! There is a better sound on this; well it is 15 years later, after all. The long, slow intro only serves to whet the appetite for the classic that is to come. The other Glasgow inclusion is a fast paced version of When Love Comes To Town which has horns aplenty. Worth listening to if you think that the U2 version is the be all and end all.
Five tracks from Croydon begin with the high energy Let The Good Times Roll and he gives a big build up to guitarist Leon Warren on Stormy Monday Blues before the pair of them serve up a powerful version of the T-Bone Walker classic. BB gives us a bit of conversation about who had been recording with (Rolling Stones, Eric Clapton, Willie Nelson & Heavy D) in 1998 before giving us an energetic Ain't Nobody Home. Five Long Years is one of my favourite BB King songs and this performance is broody and brilliant. The last of the Croydon songs is How Blue Can You Get and he jokes with the audience about The Blues Brothers and how he didn't get into the film. Unfortunately for him he was in the less successful Blues Brothers 2000! This song will be familiar to aficionados of the film who will recognise it at the song that the supergroup sang. BB's performance is, however, much more powerful. Paying The Cost To Be The Boss is another of his classics and is a bit more up-tempo than normal. It is very slick and his voice and playing are in top gear. The last track is the second version of The Thrill Is Gone and it is superb. The two live studio recordings benefit from those surroundings and are the best on the album for quality but they just lack that electricity that is felt when you are in the presence of one of music's greatest performers. This is BB King - I need not say any more.
David Blue May 2008
---
B.B. King - Midnight Believer/Take It Home (BGO Records)
The last two studio albums from B.B. King in the seventies are repackaged here on one CD and represent his short collaboration with The Crusaders. Midnight Believer was the first from the venture and although the opener, When It All Comes Around (I'll Still Be Around), sounds like normal B.B. King fare you know that you're in Crusaders country when the title track begins. This takes King away from his tried and tested blues formula and into a more pop/funk feel. I Just Can't Leave You Alone with its faux New Orleans band sound is one of the few songs from this album to stay on his live set for any length of time. There's an air of sophistication to the set and Hold On (I Feel Our Love Is Changing) is an example of this. It is as far removed as you can get from the blues that we love King for. Never Make A Move Too Soon reverts to the driving force that B.B can generate but his voice, although not overpowered, is not as strong as it is on other albums. The first section of the album finishes with A World Full Of Strangers and Let Me Make You Cry A Little Longer. The former is, like others, horn-laden but is also worth noting for its Native American type beats and chants in the chorus. The latter is a piano based, slow cabaret song that would fit in well at a Las Vegas casino.
The second part of the album comprising Take It Home begins with Better Not Look Down and sees B.B. in advice giving mode. This has a sing-along chorus but very little of the real B.B. King (I remember seeing him perform this on The Tube in the early eighties). Same Old Story (Same Old Song) has a blues base albeit a funked up one and the same goes for Happy Birthday Blues. I've Always Been Lonely is probably the only true blues song on either album. Joe Sample's piano work here is excellent. Second Hand Woman is another example of the driving beat that King is an exponent of. The funk continues with Tonight I'm Gonna Make You A Star but the production lets the song down. The Beginning Of The End, A Story Everybody Knows and the title track finish the set with BBs voice finally reaching its normal level of performance on the first and The Crusaders style shining through on the last two. The Crusaders (Wilton Felder, Joe Sample and Nesbert 'Stix' Hooper) pervade these two albums and, although it was an interesting experiment for B.B. King and opened up new doors for him, it was probably a good thing that they had success in their own right at the turn of the decade.
David Blue
---
King Creosote - Flick The Vs (Domino)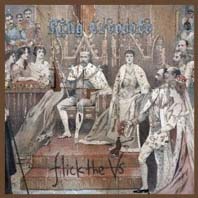 KC, alias Fife singer-songwriter Kenny Anderson, has released some pretty astounding albums thus far, but Flick The Vs seems to do just that, in a victorious salvo that for all the world seems intended to cock the proverbial snook and jolt us from lazy complacency. While retaining his independent nu-folk integrity, KC plausibly reinvents songwriting for the new century, one might say.

The fairly lengthy opening track, No One Had It Better, reminds me strongly of New Order, its soothing lyric set to a pounding electro-beat that surfaces out of an initially somewhat recessed aural soup and emerges bravely into the full light of day just for our benefit. The remainder of the CD is arguably more subdued, although there's still a well defined pulse at the heart of most of the compositions. The cryptic Two Frocks At A Wedding retains a nagging electro-beat behind its fragile, vulnerable vocal line – "scaring me now", as the lyric insists, and the bagpipe-electronica coda is even weirder; the altogether more delicate (if queasy) noodlings of Fell An Ox stop you in your tracks in an attempt to introspectively ponder the intentional niceties of relationships, finally managing to ascend from the depths of claustrophobia to the tones of tinkling percussion. Camels Swapped For Wifes rather recalls the accessible electropop and catchy melodies of Warm Jets/Tiger Mountain-period Brian Eno, whereas the later, ambient Eno is evoked in the drifting, shifting background textures of Nothing Rings True, almost a study in desperation. No Way She Exists, with its rock'n'roll baritone sax riff, is more bouncy, almost defiantly cheerful, while on Coast On By the forward-charge of the musical setting seems to more directly mismatch, or even contradict, the lyrics and KC's slightly morose vocal delivery. On the deceptively languid Curtain Craft, the singer plaintively shares his confidences but is rudely interrupted by stabbing chords when desperation again takes over, and Rims is like one of those hillbilly-rockabilly shuffles you might hear through a distorted road-movie radio station, until it suddenly transmutes into a Kraftwerk-style electro-disco coda before the majestic electrically-orchestrated gestures of Saw Circular Prowess bring the album to a close.

Due to, and in spite of, the unexpectedly high instrumentation quotient, KC has produced an intriguing record that retains his own brand of intimacy and grows in stature with each play.

David Kidman July 2009
---
King Creosote - Bombshell (Names)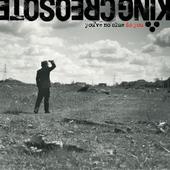 Kenny Anderson aka King Creosote has managed to tread a nice line between the independence of The Fence Collective and the big budget of a large company. Various CDs have slipped out in his independent guise but 'Bombshell' is the second release that has benefited from the big bucks backing of a major record company. Deserved is that backing too.
The Scottish accent of his Fife background pervades the music of all his records with a phrasing that adds bags of charm. 'Bombshell ' shows off the broad range of styles that KC has developed from the gentle accordion driven opener, 'Leslie' to the punning up tempo 'You've No Clue Do You' with the classic line 'as with all your rules of thumb, this one comes with an index'. The latter entertains with its games quips and a melody that should be troubling the charts in a fair world. The track that spawns the album title, 'Now Drop Your Bombshell' offers a simmering intro developing into a tale of rejection by the girl friend. Like many of the tracks, the lyrics derive from those personal experiences in life. Indeed, classic topics for a pop musician to put to use. 'Church For Witness', for example, charts an argument with his daughter whilst 'There's None Of That' tells of more women troubles. In fact, 'At The W.A.L.' complains of him being a target at the 'Women Against Laughter' meeting suggesting his relationships with ladies are a particular source of inspiration for him! Anyway, I think you'll get the gist of his lyrical sense whilst the music draws from folk but adding a very contemporary feel - no, I won't be using the phrase 'nu folk' but it's good to see someone taking traditional styles and expanding them to provide a new take on pop music. Probably, his most rounded and commercial work to date. Keep up the good work, KC.
Steve Henderson November 2007
---
Cast King - Saw Mill Man (Locust Music)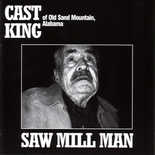 Recently headhunted by an Alabama community musician as one of the remaining group of renowned Old Sand Mountain musicians who count in their ranks the likes of fiddler Jess Moore, Sacred Harp singer Noah Lacy and Stanley "Preacher" Baker, Cast King appears like some real life effigy from a bygone era. Speaking of this, his first recording since a Sun Records demo in the 1950s, he has the kind of straight-forward and authoritative air that makes the Locust Music release a modern artistic treasure. "You'll never hear anything like it - it'll have arrangements and tunes on there that I've been working on for twenty years," he tells us. And boy do we listen, with inevitable awe. King's authentic attitude and demeanour leave us no room to doubt him anyway, but these recordings genuinely abound with a cast-iron quality and the kind of starkly poignant mountain sensibility that's seen the modern artistic world increasingly cock its hat to the old American South.

The one request that King made when Matt Downer finally tracked him down to his bona fide Alabama shack was that Downer be able to play lead - "Most of the guys I've played with are dead. I'm one of only a handful still living," eventually taking Downer under his personal wing to teach him. The resulting musicianship, similar to early Johnny Cash recordings, provides a charmingly shaky ship for the troubadour's swelling stories and traditional laments. Fit to announce a comeback from a fifty-year public hiatus, the title-track "Saw Mill Man" is a broad and brooding paean to hard times. On first listen it's striking how similar King's old man's voice is to that of Cash on his last "Unchained" recordings - what can only be described as an awesome, omnipotent croak. With the other tracks though King reveals a more personal, teary, and alternatively amusing introversion. Little odes to lost loves like "Long Time Now" and "Faded Rose" are sparklingly forlorn nuggets, the bluesy "Peggy" interjecting a smiling rhythm to their downbeat style of reminiscence.

Women seem to have been a recurring problem for King, and his experience is expressed in the classic folk tradition - heart-warming and funny. The apple of his eye in "Low Low Blues", marvellously, had "... lips like cherry wine, hills in front like a Cadillac car, a Tennessee mule behind/But she had the heart of a man eating shark, and the nature of a grisly bear". With both "Low Low Blues" and "Cheap Motel", a live-recorded lament of a divorcee who's ex's boyfriend has adopted his former affections, King embraces his problems with a self-awareness and gravitas reminiscent of jazz/blues genius Mose Allison, and if he's to be categorised at seventy-nine years old, it'd be no insult to be in the unique and brilliant position between Allison and Cash. Like Cash's outsider stories and convict ballads, "Wino" is emoted by a powerful sense of penance, and a kindred expression ghosts by again in "Outlaw" which closes with the kind of manfully spoken passage that Cash pioneered. King obviously has the same empathy as a writer for the downtrodden as the great man, along with a similarly robust, fiercely individualistic gravity and song-respectability with only a hundredth the legend. Immaculately timed to tie in with the Hollywood treatment of Cash's story, Saw Mill Man provides a terrific boost of artistic reality.

www.locustmusic.com/castking.html

Neil Jones
---
Freddie King - Larger Than Life (BGO Records)
There are those who class Freddie King as the real king of the blues and had he lived longer, who knows? I have to say that although I'm familiar with his work I don't actually own any. This re-released 1975 album from just a year before his death at the age of 42 gives a little indication on how he may have progressed into the eighties and beyond.
The power of the man is there to hear from the first strains of It's Better To Have (And Not Need) to the closing bars of Have You Ever Loved A Woman and all points in between. The addition of horns compliments his aggressive guitar style on You Can Run But You Can't Hide and he gives the impression that he's really after you. The classically titled Woke Up This Morning is a shuffling blues on which his vocals are a little tempered and the horns take the lead. It's Your Move has its origins in the delta but moves swiftly into urban blues.
The funk/disco Boogie Bump was probably a mistake and he can be forgiven for this, especially as it is followed by a stunning version of Bob Dylan's Meet Me In The Morning. This laid-back version is one of the highlights of the album. The set finishes with three live tracks, The Things I Used To Do, Ain't That I Don't Love You and Have You Ever Loved A Woman. These are three of his most famous songs and these live versions let you hear the real Freddie King - the consummate live performer. Stick with The Things I Used To Do as you may think that it is losing its way - believe me, it's worth it. If you've heard, and liked, Clapton's version of Have You Ever Loved A Woman then you'll be pleasantly surprised by King's. It is gritty in the extreme and is the perfect end to the album. I, for one, will be searching out more of Freddie King's work.
David Blue
---
Ian King - Panic Grass And Fever Few (Fledg'ling)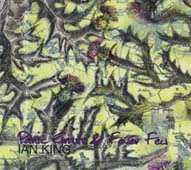 Coming from nowhere (well Penistone, actually), a drystone waller by trade who after early folk club experiences gravitated readily to the punk ethic: welcome to the illustrious Fledg'ling fold Ian King. It's quite a few months back now that Ian was one of the subjects of a fRoots cover feature proudly labelled "new English folk from all directions", and after performing a key support spot for Alasdair Roberts at last year's Folk Roots, New Routes festival, his approach was magnanimously dubbed by the festival's organiser Shirley Collins (no less) as "English folk music for the 21st century".
So his debut CD must be something to look forward to very eagerly indeed, right? Well we've all heard this kind of claim before haven't we? and however reliable the source of all those endorsements and purple-prose quotes, credence can still be a scarce commodity these days. Anyway, here's that very CD - and first impressions? Well I admit more on the lines of hey, who's this guy, who thinks he can just swan along in and take a bunch of hallowed traditional folk songs and ballads, dress them up in snazzy new dancey, beat-ridden apparel and swank them casually across your speakers?
But hold it right there. This guy may be confident, and at the outset he may seem a mite over-devil-may-care in his delivery, but there's much keenly intelligent preparation gone into this record too. You can hear how Ian has creatively absorbed a host of musics and multi-cultural influences in his natural-born quest to widen the appeal of folk song, recognising the timeless value of the ancient stories and dragging them out onto today's urban streetscape for us all to access and share. And in doing this Ian has clearly drawn considerable inspiration from the guys he recruited for production duties: dub impresario Adrian Sherwood (who's worked extensively with Lee Perry) and his latter-day sound-crew sideman, the ultra-innovative Skip "Little Axe" McDonald. The imprint of these two men is stamped right across the disc's grooves in the use of characteristically vibrant scoring and intriguing textures involving devices such as loops and beats.
But in spite of Ian and his co-producers' pointing-up of Caribbean-type vibes and transglobal rhythms and musical gestures generally, a sunny, feelgood Edward II-style take on tradition this ain't – for although there might still linger a certain initial impression of chirpy accessibility on a few of the tracks, it quickly becomes evident that a deeper response is both engendered and intended in Ian's considered reinterpretations. Instrumentally speaking, his use of brass (a three-piece horn section), while carrying echoes of both the Yorkshire tradition and indigenous reggae "baps and swirls", takes on a darker element too, and is thrown into relief by the eclectic nigh-omnipresence of world-beat percussionist Pete Lockett, while the overall mix generously allows due prominence to the more intimate input of Ian's own guitar, banjo and mandolin, Little Axe's extra guitar and bass lines and Filipe Tavares' occasional violin contributions.
As regards Ian's personal takes on the songs themselves, even one hearing should convince you that he's done his research and carefully rethought their import in the context of our time. The fleeting familiarity of individual elements, or distinctly remembered words or lines of these folk songs, just drifts through your mind and out again, having been processed by (and permeated with) all the world-music that's cascading around your consciousness in daily life. Ian sings clearly and appealingly, and yet, while he makes no attempt to emulate either the source-singer or folk revivalist, and there are times when his vocal delivery betrays more of a pop approach in its moulded phrasing (as on The Jovial Broom Man), he avoids over-theatricality (you might say, running directly counter to the current vogue for epic or consciously dramatic retelling as espoused by the Unthanks or Jim Moray).
This might at times tempt the listener to charge Ian with underplaying the drama of the classic ballads; there's Death And The Lady, for instance, on which Ian employs fragmented, consciously irregular or off-the-beat phrasing, almost casting himself in the role of the alien or immigrant who's trying (not entirely successfully) to comprehend the syntax as well as the meaning. And you might feel that Adieu To Old England blithely skates around its central emotion through its broody (albeit tasty) Afro-gypsy setting. And yet by and large Ian (sometimes against the odds, perhaps) manages to communicate the essence of these songs - or else he discovers an alternative and equally viable essence, one that causes us to reassess our own instilled response. On Four Loom Weaver Ian deconstructs and then reconstructs its desperate industrial jungle through an edgy skanking-blues filter, its clattering percussion mimicking the shuttles and bringing the hopeless mechanical grind right into the present day. The Old Miner is an extraordinary acappella recreation of the powerful industrial lament, sung in the presence of old ghosts and their chanted worksong (Ghetto Priest looped around in the ambience) - but the impact of its viewpoint is somewhat missed by Ian's omission of the song's final verse. Flash Company, in contrast to Bellowhead's recent woozily hallucinogenic rendition, is set by Ian as a plaintive, almost resigned gentle calypso coming straight out from under the boardwalk complete with cooing female backing vocals. The convict ballad Isle Of France employs a similarly seductive lounge-shuffle setting, but doesn't quite convince; in contrast, Black Eyed Susan lays down an attractive and persuasive Malian groove with Appalachian banjo and cool reverb effects.
Perhaps the most immediately ear-catching track of all, though, is Evil Eye, one of two songs penned by Ian himself, which centres round a cyclic banjo figure offset by bold dub effects for its passionate depiction of the interpolated words of Robert Johnson (the Elizabethan composer, not the blues legend). By George, the second of Ian's own songs, is set to a curious twisted-tango rhythm: it's an affecting tribute to Ian's late friend Simon George Eckert, who'd been a primary source of encouragement for the making of the album (this track rather put me in mind of the Unthanks' Lucky Gilchrist). Ian's modern-day setting of the late-medieval composer William Cornysh's Ah Robin, Gentle Robin (a duet with Denise Sherwood) is most enchanting, and there's an elegantly exotic, almost middle-eastern cast to How Should I Your True Love Know? Virtually every track reveals subtleties on successive play, too, which is how it should be.
Finally – and this is not in any way meant as an adverse criticism – but overall my reaction to Ian's music is that instead of my feeling in the presence of something specifically daring and knowingly radical, it carries an almost uncanny sense of inevitability (of both purpose and execution and yes, expression too) in the way the songs get to unfold. Ian has procured a domain of his own, and therein has triumphantly managed to develop a credible zeitgeist in which to wrap his personal vision of the power and continuing relevance of tradition.
www.myspace.com/iankingofengland
David Kidman January 2010
---
Michael Weston King - A Decent Man (Floating World)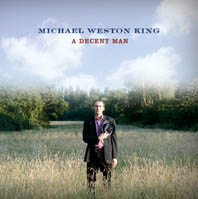 Both as solo artist and leader of the now sadly defunct The Good Sons, King has been slowly building an enviable reputation as one of the leading lights of the homegrown roots-rock movement. If justice prevails this - which marks a further move away from alt-country - should finally see him reaping the same critical acclaim and success accorded his Transatlantic counterparts.
Along with echoes of Bob and Bruce, he's got some heavyweight friends on board too. Jackie Leven (whom he vocally recalls) produces, plays guitar and provides background vocals (and harmony on the sad tale of a woman's crushed spirit that is Wooden Hill) with Ian McNabb lending his Telecaster and Rickenbacker (and on the rousing jangle that is High Days Holy Days surely also the vintage spirit of The Icicle Works).
Additionally his other half, the consummately wonderful and equally underrated Lou Dalgleish, drops by to lend harmonies for a couple of numbers, including the soul-roots faded star slow burner When You Leave The Spotlight (with its seamless sample of Bobby Bland's It's Not The Spotlight) that seems set to become a live highlight.
There's a couple of covers, Neil Young's Love In Mind (a simple voice/piano arrangement) and Pete Townshend's Blue,Red and Grey (with French horn), but it's testament to King's own prowess with a pen that they find themselves having to measure up against the moving child's lament for absent father that is Mother Tongue (though it could have done without the sampled dinner time conversation intro) and the Springsteenesque double that is the glorious celebratory Celestial City (co-penned with Lou), and the bitter Always The Bridesmaid (Never The Bride) rather than the other way round. Honest, Decent and true.
Mike Davies
---
Sharon King & The Nevernever Cowboys - Reckless Angels (NCR)
Edinburgh-based singer-songwriter Sharon has been off the scene for a few years following her two rather essential previous albums 24 Hours and Quiddity (the latter came out back in 2004, since when she has been "getting tangled up in English literature"!), but she now makes up for that long absence with a really powerful return to music, bringing with her a very fine new batch of confessional songs which while retaining her sharp-edged perceptiveness and dry, nay wry sense of humour, also convey a new-found lyricism and even keener sense of wordplay that most likely stems from a wider appreciation of literary creativity.
Musically, Sharon still operates unequivocally in that ever-intriguing spaciously expressive territory which we invariably find nestling just the right side of acoustic country-indie. Sharon's proven ability to strip bare the essence of experience in her songwriting is undiminished, with her subtle and intimate observations on life's hopes and dreams supremely telling in their simplicity. To realise these vital thoughts, Sharon's trademark moody, alluring voice is well in evidence; if anything it nowadays arguably evokes Cowboy Junkies' Margo Timmins even more strongly (especially on songs like Under The Sun and Wide Open, Part Two) and sometimes also Kirsty McGee in its intrinsic understatement, whereas Twinkle (whose lyric gives the disc its title) demonstrates that there's no shortage of tumbling passion in Sharon's expressive armoury either.
The regretful High Times is a standout, with its sultry, almost chamber-tango setting employing what amounts to a piano-trio in support of Sharon's keening tones, as is the delicately poised Fair Sailing, while the enchantingly doleful Cairn O Mohr (neat play on words there!) uses a Cajun-country waltz mode to explore the bottom of a wine-glass. The album's production is brilliantly clear-textured too; great use is made of sparing and beautifully sensitive instrumental accompaniments, invariably built upon the solid foundation of Sharon's own acoustic guitar picking, with individual timbres (eg slide guitar on Wide Open and kalimba on Twinkle) skilfully integrated. That's not, of course, to underestimate the exemplary contributions of NRSB's Vera Van Heeringen on fiddle, mandolin, guitar and backing vocals throughout, while other musicians enhancing the palette at various points - I'd hesitate to formally identify them as Nevernever Cowboys, for this "umbrella sobriquet" seems to be a fluid pool from which any number can be drawn to suit the occasion! - include Al James, Inge Thomson and Donald Hay (all of whom appeared on Quiddity), with among others James Mackintosh, Nicola McAteer, Shelly Coyne, Kaela Rowan and Tim Mathew).
This is a lovingly sequenced disc too, with only the syncopated shuffle beat of Lady Tuesday breaking the mood a touch incongruously in the order of things, but I can't spot any serious misjudgements in this well-balanced set, except that it is mildly irritating to discover five minutes of silence between the disc's "official" finale Your Kitchen Table and the quirky, queasy electro-clappy bonus track (which identifies itself as The Devil's Out To Play on my PC) - the latter episode being the only part of Sharon's latest venture that fails to convince me. But in every other respect Reckless Angels is a tremendous album; and importantly, one which forms a convincing artistic statement - we really should be hearing more of Sharon.
www.sharonkingmusic.co.uk
www.myspace.com/sharonkingandthenevernevercowboys
David Kidman June 2010
---
King Wilkie - Low Country Suite (Zoë/Rounder)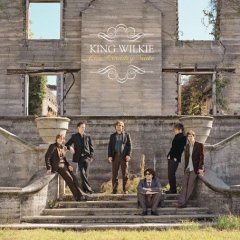 Introducing King Wilkie, a six-piece from Charlottesville, Virginia, making their Rounder debut. They've been around since 2003, in fact, but are only now beginning to realise their individual musical vision following their study of the past and their eventual abandonment of their original influence (bluegrass) in search of a determinedly more idiosyncratic sound. And Low Country Suite is a proudly individual, if restless and diverse, exploration of Americana, fuelled by just about every musical gas-station on the map from Gram Parsons and Bill Monroe through to Leonard Cohen and Wilco. Themes such as loss of innocence and anxiety in relationships are viewed and expressed through the filters of place and musical legend, to instrumentation that harks back as much to Crooked Jades and the Handsome Family as to traditional country and bluegrass: lots of different steel guitars, but also violin, viola, accordion, banjo, ukulele and minor exotica like toy piano and marxophone (whatever that is!). I'd almost guarantee too that you won't have heard of any of the band members (Reid Burgess, Jake Hopping, John McDonald, Ted Pitney, Nick Reeb and Abe Spear), but they clearly know their musical heritage and can play their instruments just fine. The King Wilkie repertoire consists exclusively of self-penned material, which, cryptically, may or may not constitute an actual suite as indicated by the album's title (which itself denotes the marshy Low Country region of the south-eastern US). My own feeling is that the suite begins well, and both the music and songs are interesting and beautiful in a kind of understated way, but some of the later songs are altogether more mundane (Millie's Song for instance, and then Crazy Daisy is like a bargain-basement Sweetheart Of The Rodeo) and the lighter material like Ms. Peabody doesn't really suit their approach. The production (by Jim Scott) is clear yet quite soft-edged, allowing the instrumental detail to soak through while letting the songs breathe. The ebb and flow of the best of the songs here is determined by the gentility of their instrumental brush-strokes, the honest poetry and mildly impassioned weariness of the vocals, but I still feel that the band have even more to offer and there's something that's not quite fully satisfied here.
David Kidman August 2007
---
The Kingsbury Manx - Let You Down (City Slang)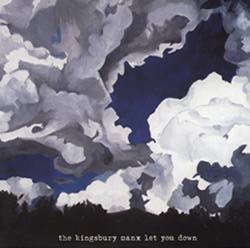 Out of North Carolina with a mission to hush, the Chapel Hill quartet return with their sophomore album, radiating the somnambulant air of a bucolic late 60s summery day down the English meadow. Baby You're A Dead Man may briefly erupt into a burst of sonic guitar but otherwise this is an album characterised by dynamic restraint, a sense of power lurking beneath the surface but the band too chilled out to let it loose. There's a back porch jug band perkiness to Et Tu Kitte that could probably trace its lineage to Sopwith Camel or a feeling groovy Simon & Garfunkel but otherwise, whether the sleepily swaying Patterns Shape The Mile, a watery lapping Do What You're Told, the spacious ebbs and flows of Rustic Stairs or the warm rain on your face mood of the title track, the consistent references are the first two Pink Floyd albums and the pastoral musical whimsy of Kevin Ayers. If they ever wake up they could ruin everything.
Mike Davies
---
Kings of Leon - Youth And Young Manhood (RCA)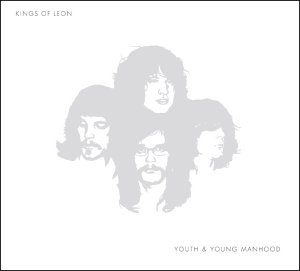 More long haired, facially tufted hillbillies in torn jeans and leather jackets playing skewed Southern fried Americana, the Kings seems to have stepped from the pages of a William Faulkner novel. Albeit a William Faulkner novel about rock n roll.
Hailing from Tennessee's Deep South and with an average age of 19 they comprise the three Followhill brothers Caleb, Nathan and Jared and their cousin Matthew, the Leon in question being a father who turned from crime to preach in the Pentecostal Church before getting defrocked for alcoholism. But not before carting his boys across the South evangelising.
They're keeping up the good work, except the word they're spreading is their music.
Their debut album is certainly worth getting down on your knees and giving praise to the almighty for. A jagged moonshined brew of the Stones, Skynyrd, Dylan, Cash and Creedence with the edge of The Strokes and White Stripes, it rocks like a swampy sinner on a bender. Caleb's throaty cracked Jack Daniels voice howls its dirty way through songs about predators, transvestites (Trani, what else), sex, drugs, trash women and, yeh, on sin and salvation chugger Holy Roller Novocaine, fallen preachers too, while the rest of the band smack the rootsy groove into either sweaty strutting cranked up guitar garage rocking such as Red Morning Light and California Waiting or rasping bluesy rolls like Dusty. There's cowbells in there too.
Armed with such devil dipped songs as the frenzied tumbling Spiral Staircase, Wasted Time and the throbbing gutsy Molly's Chamber, they promise one hell of a revival meeting for those of you who've fallen from the path of true rock n roll righteousness.
Mike Davies
---
Alfie Kingston - Creatures & People's Ways (Would Music)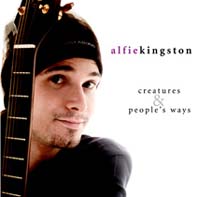 I hate to damn with faint praise, but parts of the Bristolian singer-songwriter's debut album are very good indeed. It's just that the quality isn't maintained across the whole ten tracks. As the chiming guitars and folk-pop melodies of the opening Speak A While and the excellent So Don't Disappear make clear, Kingston's obviously a fan of Roger McGuinn. It's under this influence he works best, I Will Wait and, to some extent, the balladeering It's Easy both adding to the Byrdsian tally.
It's rather less successful though when he wheels out the Floyd and David Gilmour aspirations for Miracle Man and Regard Me 14 Days, the latter a moodily reflective number that struggles to make its passion felt above the overdone production and a guitar solo where Kingston sounds like he's trying to be both Gilmour and Slash. Likewise, the spooked She's Scary suffers from too many arrangement quirks that never properly gel into the mix, leaving his vocals somewhere in the fog while, evoking thoughts of the Strawbs, the dramatic Miracle Man really didn't need those vocal echoes and double tracking to gild the lily.
It's a shame as there's clearly talent at work here, The Distance and This I'll Shame revealing Kingston to be also a rather good purveyor of dank leafy English folk, or at least until they too feel the need to break out the rock epic textbook. Listening to Sometimes, you get the sense that he could make a genuine pass at the Blunt brigade if he could take a step back and re-evaluate his strengths. In the meantime, this warrants a listen as a promising debut with an eye to better things to come.
Mike Davies December 2007
---
Various - See My Friends (Universal)
Not everything has been gold dust, but, whether for The Kinks, solo releases or other artists, there's a high enough percentage to stake an undisputed claim for Ray Davies as one of the great songwriters of the past 50 years.
There's been a previous 2002 tribute album with covers by artists as diverse as Steve Forbert, Queens of the Stone Age, Lambchop and Jonathan Richman with Davies himself joining forces with Damon Albarn for Muswell Hillbilly, but this is an entire collection of collaborations between the writer and his special guests.
The genesis was apparently a version of 'Till The End of the Day (included here) recorded last year with late Big Star singer Alex Chilton , and from here it just blossomed with travelling to Norway, Germany, Denmark, Belgium and America to record these revisitations of his back catalogue. The songs leaning heavily on the vintage years of The Kinks, there's a remarkably diverse line-up of artists involved. They don't come much bigger than Springsteen, and it's he who gets the duets ball rolling with a 12 string guitar Boss-styled arrangement of Better Things which, dating from 1981, is tone of the two most 'recent' songs included.
On then to Celluloid Heroes, the original intimacy given a power stadium makeover with Jon Bon Jovi and Richie Sambora. Mumford And Sons give two folkie treatments for the price of one, fusing Days (with an a capella intro) with a banjo providing the bridge into This Time Tomorrow before, sticking with the Lola album, the road heads into country territory with one of the finest cuts as Lucinda Williams and Davies' sometime LA based power pop backing band The 88 give Long Way From Home an anthemic ringing acoustic guitar and organ work out while the man himself provides backing vocals.
By way of contrast, the 60s garage punk of You Really Got Me gets a suitably dirty charged thrash treatment courtesy of Metallica before Paloma Faith brings it back to earth with a bluesy barrelhouse version of Lola that perfectly taps into the songs seedy origins.
Arguably Davies' signature tune, Waterloo Sunset had to be a bit special and thankfully Jackson Browne finds his old form, taking lead on a simple, faithful acoustic rendering that's one of the strongest tracks.
Dead End Street is another of the album's duets, this time with Amy Macdonald and given a jazz-blues delivery against the music hall boogie piano style of the original, rounding out with swapped banter. An unlikely combination, the title track pairs him with Spoon for a version that spotlights the original's psychedelic drone pop before you get one of the most obscure songs in the Davies Canon. The B side to 1966 single Mr Pleasant, This Is Where I Belong has never featured on any Kinks album (save compilations) and now gets a jangling countrified goodtime treatment with Davies trading verses with Black Francis, though it's hard to spot the joins.
Made their own by The Jam, David Watts sees The 88 step up to the plate in their own right for a pretty faithful cover, though their attempt at English schoolboy doesn't quite convince.
Penultimate track is Tired Of Waiting For You, the enervation of the original taken up a notch further courtesy of Snow Patrol's Gary Lightbody burring lilt while jangling guitars almost persuade you it's an old Byrds outtake.
Which just leaves a mash up of All Day And All Of The Night with the second of the 1981 choices, Destroyer (also from Give The People What They Want), and the album's most experimental track with Davies talking the latter's lyrics (which reference Lola) while Billy Corgan from Smashing Pumpkins both nasally snarls the chorus and interjects snatches of the 1964 hit over big axe guitars and what sounds like Elton John going barmy on piano.
I'm not sure it's the best note on which to leave the album and might have sat better earlier in the track listing, but that's a minor quibble for a collection that never strikes a bad note. Though it would have been interesting to hear him do a campfire styled Sunny Afternoon with Jack Johnston.
Mike Davies October 2010
---
The Kinks - ... And The Village Green Preservation Society: The Deluxe Edition (Sanctuary)
When the Kinks' landmark album Village Green Preservation Society (described by Ray Davies himself as "the most successful failure of all time"!) was released back in 1968, its ostensible status as Ray's masterwork, the band's deliberately non-commercial "concept album", was perhaps too ready a label, for it had precious little in common with the "magnum opus" concept albums of the era like Tommy or S.F. Sorrow - or even Sgt. Pepper for that matter. It does, however, represent something of an artistic watershed for the group, and contains some of their most durable material. It's a heady exercise in nostalgia that's a logical step from the little slice-of-life social dramas enacted out in the group's mid-60s successes, that had become Ray Davies' forte over the years. What it did lack, however – and this was a plus-point for many fans – was the philosophical pretentiousness and morality-play pseudo-worthiness of many of the concept albums of the time. Instead it presented a series of cameos, tableaux if you like, of a predominantly wistful nature, gently and affectionately celebrating old-fashioned values of which it lamented the passing. With songs of the calibre of the title track, Village Green, Animal Farm, Wicked Annabella, Do You Remember Walter? and Sitting By The Riverside, indeed several potential hit singles among its 15 tracks, the album was a winner. The set has an atmosphere all it own; it utilised the imaginative instrumentation and studio capabilities of the time but (one twee "speeded-up-voice" gimmick passage aside) managed to remain totally credible, and ever since its appearance the album has been (rightly) revered by Kinks aficionados for all the above qualities. Reason enough, you might say, for a fulsome, lavish celebratory reissue. It stretches over three CDs, which come in a handsome expanded digipack. The first disc presents the original album in its entirety in the stereo version, along with some rare "12-track edition" mixes; the second disc gives us the chance to compare the mono version, with some bonus tracks in the shape of singles and alternate mixes; and finally the third disc, labelled "Rarities", gives us some more alternate mixes and instrumental tracks, alongside a handful of "great lost Kinks tracks" of the period (Misty Water, Lavender Hill, Rosemary Rose and Where Did My Spring Go?), finishing up with three previously unreleased BBC radio tracks (which didn't appear on the earlier Sanctuary BBC Sessions 1964-77 collection). This all adds up to a most worthwhile edition, far too useful (and musically interesting) to appeal only to anoraks or completists, and at the very reasonable asking-price you shouldn't worry about the amount of duplication of material between the various spot-the-difference mono and stereo mixes.
www.sanctuaryrecordsgroup.co.uk
David Kidman
---
Dawn Kinnard - The Wrong Side of the Dream (DK)
A small town Pennsylvanian with a wanderlust urge, the songs on the album were largely born of adventures from six months on the road with her goldfish and dog. Apparently Jail Last Night stems from having spent a night in the lock up as a result of some misdemeanour by her dog, Scarlett. It's a strange track, but then Kinnard's a strange person.
She sings like some cat rubbing against your leg in a voice that makes Victoria Williams sound hardcore yet one of her obvious influences is Tom Waits, his carnival barker style all over the lurching junkyard jazz blues Death Is Shark.
There's plenty of those musical colours swirling around on such numbers as Are You Still Crazy About Yourself, brushed-snare back-alley prowl Dealer Of The Dark where she sounds like she might give Mack the Knife a hard time, and the brass embellished Weill-like swagger of Father Couldn't Break It To You.
And yet, by contrast, on the gentle tinkling Japan she's vocally curled up in a log cabin with woodsmoke wisps drifting into the sky while The Cost Of Love comes over with a dose of Melanie and The Silence Is Not What It Seems teams her with Ron Sexsmith for a moody acoustic guitar and fiddle folk lament that refers to a morning she swam out into the Irish Sea as far as she could.
A declared Elvis obsessive, she tops things off with a dreamy late night torch waltz acoustic cover of Indescribably Blue, a fine addition to an album that sounds nothing like the album sleeve might lead to to expect.
Mike Davies September 2010
---
Shona Kipling & Damien O'Kane - Box On (Focal Music)
Shona and Damien both have associations with the University of Newcastle upon Tyne's Folk and Traditional Music degree course, Damien having graduated a year ago and Shona currently still studying. They've been teamed up as a performing duo for a touch over three years now, and they've gone from strength to strength since those (impressive even then) early days. Damien also maintains a continuing presence as guitarist/banjoist in that talented and now well-established young band CrossCurrent, but I'm glad he's also found the time to record Box On, his second duo album with accordionist Shona. And right from the outset it's a dynamic record, which delights the ear at first stroke and gets the feet tapping on a spirited set of jigs that's as immediately dazzling as it is a warmup for the varied menu to follow in the ensuing 49 minutes. The sequence is well managed thereafter, with sufficient variations in pace, mood and texture to maintain interest. On every single track, the musicianship of this duo positively sparkles with a gleeful combination of genuinely creative interplay and flexibility born of really listening and responding to each other. Damien's rhythmic facility is outstanding, especially on the tenor banjo, and his handling of the melodic contours is unusually well developed for a player of stringed instruments, while that's not to denigrate Shona's superbly expressive playing in the slightest for she manages to coax an impressive amount of light and shade out of her piano accordion as well as maintaining an unwavering grasp on both the rhythmic and melodic elements at one and the same time. Probably around a third of the tunes chosen are traditional, with Damien himself contributing the lion's share of the rest (and Shona three tunes out of the five then remaining); they're intelligently combined too. Each individual track clocks in at a sensible length: nothing seems foreshortened or needlessly curtailed yet no sets are prolonged beyond their usefulness, and while the tunes all adhere to a distinct sense of "arrangement" there's a nice sense of looseness about their execution too, since the musicians are allowed to stretch out and nothing feels rushed through for mere virtuoso effect as can so often be the case on albums showcasing instrumentalists. I also really appreciated the excellent recording quality, whereby the timbres of the two instruments are both faithfully reproduced and sensitively balanced. It's good too that Damien's singing is showcased on a couple of tracks, though it's a pity that one of them is to my mind a rather less than interesting choice (one of the very many As I Roved Out derivatives, the somewhat repetitive P Stands For Paddy) that doesn't really do him justice. Additionally, it's only fair that Shona and Damien should each get allocated a "solo track" too, though that tag only applies in the sense that the other duo member is absent! On Shona's wonderful "solo" rendition of Red Haired Girl, she's accompanied by Peter Tickell (guesting on fiddles), while Damien's "solo" banjo track is an extended set of Shuffles with some delectable and subtle embellishments from bass, cello, bouzouki and bodhrán courtesy of Aidan O'Kane, Rachael McShane, David Wood and Reed Ingram Weir respectively. Aaron Jones' bouzouki also crops up on a couple of tracks. All told, this invigorating release proves a very persuasive calling-card for the talents of this increasingly accomplished young duo.
David Kidman
---
Bill Kirchen - Word To The Wise (Proper)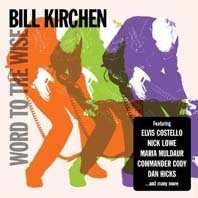 Best known as the twanging rockabilly guitarist with Commando Cody & The Lost Planet Airmen, dubbed The Titan of The Telecaster and hailed as the pioneer of Dieselbilly, over the years Kirchen's built an impressive contacts book recording and touring with an array of country and rock and roll stars.
He puts it to good use here on an album of mostly self-penned material that, alongside drummer Jack O'Dell, bassist Johnny Castle and former Eggs Over Easy man Austin De Lone on keyboards and guitar, features some dozen special guests providing either duet vocals or backing.
Like the Texan bluesy Time Will Tell The Story and the Ozarks jogging Arkansas Diamond, rockabilly boogie woogie opener Bump Wood is a core band showcase, but Merle Haggard's honky tonk waltzer Shelly's Winter love opens the door on track two to invite Nick Lowe and Paul Carrack to share the verses and provide harmonies.
The distinctive tones of Elvis Costello take over for the slow sliding country blues original, Man In The Bottom Of The Well, with Kirchen providing a big fat resonant solo before he reunites with George Frayne, aka Commander Cody himself, burning up the piano on I Don't Work That Cheap, a blues boogie in the spirit of Subterranean Homesick Blues.
It's not all a boys get together. Maria Muldaur duets on the sleepy swing Ain't Got Time For The Blues while Asleep At The Wheel's Chris O'Connell joins in for a guy/gal slow dance through Roger Miller's Husbands And Wives with Kirchen doing his best Willie Nelson. A There's an on disco reunion of sorts between Kirchen and a couple of the original members of The Moonlighters. Making his first solo appearance on record, the coal deep voice of Blackie Farrell takes control of Open Range, a number co-written with AATW founded Leroy Preston, while harmonica player Norton Buffalo stokes the campfire of Open Range. Kirchen's twangy stomper about himself and wife Louise.
I've never been a huge fan of Dan Hicks, so their repartee and scat vocalising on the hot club jazz title track doesn't do it for me, but otherwise this is definitely a case of well received wisdom.
Mike Davies July 2010
---
Bill Kirchen - Hammer Of The Honky Tonk Gods (Proper)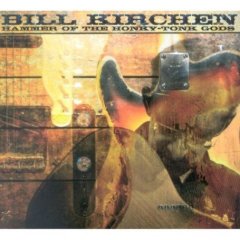 King of the big-rig twang of the Telecaster and front-man of key 70s hicks Commander Cody & His Lost Planet Airmen, Bill's never made a bad record, and his recording debut for Proper continues in the approved honky-tonk "dieselbilly" tradition. This time round, helped out by Nick Lowe and the Impossible Birds (alias Geraint Watkins, Robert Trehern and Austin De Lone), Bill's able to cover a wider musical terrain than hitherto perhaps, with the signature strong twang cuts like Get A Little Goner, Heart Of Gold and the title tribute to That Geetar, the archetypal western-swing shuffle of One More Day and the whiskey-soaked barroom lament Skid Row In My Mind balanced by a couple of soulful, R&B-influenced numbers (Truth Be Told and Soul Cruisin') midway through the disc and then a foray into Motown-style (a keen cover of Shorty Long's Devil With The Blue Dress). I also liked the rockabilly-cum-doowop strut of Working Man, and the reflective closer, a persuasive cover of Arthur Alexander's If It's Really Got To Be This Way. The covers are really good, but they shouldn't be allowed to overshadow Bill's own not inconsiderable writing talents, which on a disc so short on total playing-time as this, will tend to get a mite undersold - but that's the only downside of this consistently fine new release.
David Kidman January 2007
---
Stephanie Kirkham - Sunlight On My Soul (SLK Music)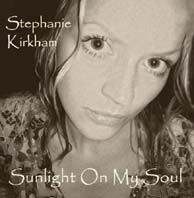 As you might expect from someone who opens her album with a track titled Butterfly Song featuring lines like "sweet air filled fit for an angel's feast' there's more than a touch of hello trees, hello skies to the former Preston florist. A bit Kate, a bit Harriet Wheeler, a bit Sarah McLachlan and even, at times, a bit Bjork, fills her album (a self-label follow up to 2003's That Girl following the demise of Hut Records) with airy jazz and folk colours, synth string arrangements wafting through Hear The Blackbird and the carousel waltzing Wash Away The Ashes, Johnny Dunne's programming accentuating the pagan soulfulness of Break The Bonds self-liberation.

Overflowing with images of floating, flying and nature, there's something of the naïf about her English rose sensibilities but it's all underpinned by a strong sense of melody that insinuates the songs into your mental bloodstream. "Golden rays lift our spirits shine and soar" she sings on All Or Nothing while the title track has her overcome with bliss as "a wave of love rushed over and under and the animals smiled". Diabetics might want to steer clear, but anyone in search of a New Age Katie Melua will be well content.

Mike Davies
---
Benji Kirkpatrick - Boomerang (Navigator)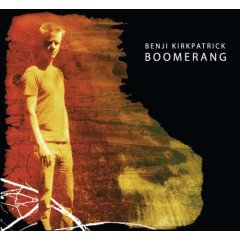 Benji, one of the most gifted young players on what might loosely be termed the folk scene, has an impressive CV thus far, having already released two well-received solo albums (Dance In The Shadow and Half A Fruit Pie) and been a key participant in the award-winning bands Dr Faustus (later Faustus) and Bellowhead. Benji's got an abundance of energy; for as well as being a hyper-active and hyper-talented musician (on bouzouki, guitar, banjo), he's a darned fine singer, with a voice that's equally suited to contemporary and traditional material, as well as a songwriter of some dozen years' standing.
This new solo album presents, alongside one cover (of Jamie Robertson's The Moon Struck One), nine of Benji's own compositions, many of which take a contemporary folk idiom and infuse it with traditional references and retellings (as opposed to the more usual other way round). I could say that in this respect his music (and songwriting) has more in common with that of, say, Seth Lakeman than that of the neo-traditionalists - an observation borne out by the presence of Seth himself in the mighty roster of backing musicians assembled for the disc, and by the fact that the whole enterprise is produced by Stu Hanna (of Megson), resulting in a clean, crisp and beautifully "present" recording.
Other contributors include Benji's parents (squeezebox maestro John Kirkpatrick and hammered-dulcimer specialist Sue Harris), Pete Flood (drums), Bethany Porter (cello), Ben Nicholls (double bass), with of course Stu Hanna himself (and his Megsonian partner Debbie Palmer on some vocals). But Stu's production has really brought out Benji's own musical personality, which, as we can hear, has developed apace since Fruit Pie.
There's a considerable maturity to Benji's lyrics too, it turns out, from the tenderly reflective, evocative Drift and the passionate Willow Weeps to the contemporary riddle-song Wallbreaker and the narrative of The River Maid. The more overtly observational lyrics have a caustic tone that put me in mind of Nick Harper (not a criticism!), while even the occasional rather-obvious rhyme can't dilute the powerful and generally very immediate effect of Benji's writing.
The musical settings Benji chooses for his songs are invariably interesting, while brilliantly punchy, assertive, alert, edgy - and, importantly, very much alive: methinks not so much so as to alienate more traditional folk-oriented audiences, although, as is often the case, open ears will reap the most rewards. A stimulating release, and one which will by its very nature continue to "come back" to your player!
David Kidman March 2008
---
Benji Kirkpatrick - Half A Fruit Pie (Fellside)
Young musician with a heritage to die for (parents John K and Sue Harris, and solid upbringing within the folk tradition), here forging his own strong identity. Benji's early musical background was more rock than folk however, idolising rock guitarists before starting to include Levellers songs in his repertoire… thus began the slippery slope to discovering and enjoying the folk sound anew. Uniquely perhaps for a musician specialising in English music, albeit definitely inspired by his playing of Irish music, Benji decided to adopt the bouzouki as his main instrument, although on this new solo album (his second) he also features guitars both acoustic and electric (among other things). As well as that tentative first solo effort (Dance In The Shadow, recorded for WildGoose in 1998), and subsequent session work on various albums (including the stunning Bellow by John Spiers and Jon Boden), Benji's CV now includes a CD with Dr. Faustus (a project he'd been instrumental in setting up), which had brought even further into the spotlight his sensibly measured approach to rhythm (such a refreshing contrast to the full-pelt session vibe that permeates all too many tune merchants these days). As well as being an antidote to needless thrash, the filigree quality of the bouzouki sound makes it an ideal (if still somewhat under-appreciated) accompanying instrument (as Dave Moss has also proved). Half A Fruit Pie intersperses inventive (and mostly whimsically-titled) instrumental sets with songs; the latter are mostly traditional, but Benji also tries his hand at composition with Toxic Haze, a kind of 12-bar road rage blues that owes rather less to Jimi Hendrix than you might hope! Benji's got an attractively mellow voice too, which by and large suits the chosen material, but I think I marginally prefer the instrumental pieces this time round. He's able to call on selective backing from friends Seth Lakeman (fiddle, viola), Richard Adams (drums), and (even more selectively!) his dad (accordion, voice), otherwise it's a true solo effort all round, and a more than creditable one. The link with his dad comes full circle with the final track, which brings together two border morris tunes from his native Shropshire to which Benji himself has danced for some years (he's now Squire with the Shropshire Bedlams team). This album all positively sparkles with good talent and good judgement; I now look forward eagerly to the other half of the pie - may it turn out equally tasty!
David Kidman
---
John Kirkpatrick - The Dance Of The Demon Daffodils (Fledg'ling)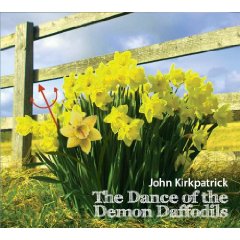 Squeezebox maestro JK has by his own admission been making up tunes for almost as long as he's been playing them, and yet, incredibly, in all the years he's been playing and recording, John has seldom had the opportunity to record a whole album of his own original compositions - a situation which this splendiferous, generously fulsome new collection rectifies at a stroke. At the last count, John had composed over 130 tunes, and the determinedly delectable The Dance Of The Demon Daffodils effortlessly showcases 32 of the very best of them, partly as a taster for and partly as a companion to the imminent publication of the complete JK tune-book Jump At The Sun.

The tunes are drawn both from obscure corners of his oeuvre and from well-loved pieces that have been recorded previously by John or by others. Lest you think that 72 minutes of solo squeezing might spell serious surfeit and significant aural boredom, then perish the thought immediately, for John knows so very well how to ring the changes and vary the texture by bringing in different instruments during the course of a medley and indulging in sensitive - and/or downright felicitous - multitracking as appropriate: the deliriously lolloping jig-set (Leaping Jack/Living In Sin/Great Gusto) is a perfect illustration of this approach and incidentally probably best exemplifies the ebullient character of this musician too. (At this point it's worth mentioning also that John's own sleeve-notes should win a Booker prize for gleeful quirky fun allied to informative detail.)

Then again, it's hard to resist a belly-laugh or three at the entrance of the bass concertina on John's latest recorded version of Jump At The Sun itself, which swiftly develops into a veritable epic of cacophonous concertinery. And the cinema-organ-like almost-fade-into-the-sunset of Fishing On A Bicycle is magnificently managed. But truth to tell, every single one of the CD's 16 tracks is absolutely irresistible, from the slightly sinister calling-on sand-dance of the title track to the understated four-part canon The Henceforward Lover (which has its origin in a theme written for a play) and the various charming waltzes written for offspring of one generation or other; from the whacky time-signature of The Hafren Hornpipe And A Half (don't go there!) to the timeless, authentic Hammersmith Morris of The Source Of The Thames and the unobtrusive (but still very real) virtuosity of the lament Shiner; I could enthuse further, in fact I could listen to this guy all day, but instead recommend that you do - first and most easily by purchasing this fine disc. For I can reliably forecast that even when this latest offering has taken its eventual place on the shelf-full of well-thumbed Kirkpatrick discs, it's destined to get taken down again rather often! Need I say more, Squire?!

David Kidman June 2009
---
John Kirkpatrick - Make No Bones (Fledg'ling)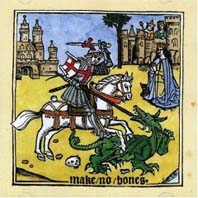 I'll do as the title suggests, and immediately recommend this double CD wholeheartedly. It's a what-you-hear-is-what-you-get, no-frills, no overdubs, no trickery, straight-down-the-line, honest and immediate recording of this excellent squeezebox maestro and singer captured as-live, just-as-it-comes, in two halves of a typical evening's performance: I suppose you could say that Make No Bones shows John keeping on the straight and marrow (ouch!)...
John's still one of the foremost entertainers on the folk circuit, always absolutely consistent and full of unbridled infectious energy, and this set is both totally accurate and totally representative of John's artistry at its sparkling best. For these discs could equally well be titled after the opening track, Saint George, for that personality (and the bold, stylised image on the attendant cover painting) is emblematic of the direct, no-nonsense appeal of John's music and performance - its forthright nature and his intrinsic Englishness, of course. Not to mention his incredible versatility, both on songs and tunes. On the instrumental pieces John proves yet again (as if proof were needed) that he's one of this country's leading exponents of the melodeon (one-and two-row varieties on this set), anglo-concertina and button accordion; the wondrous power and rhythmic ebullience of his playing is matched and balanced by its nimble dexterity, while his fingers are capable of a sensitive delicacy when called for. Tristan And Iseult/The Dark Queen combines this latter aspect with John's gift for original composition, which is also strongly in evidence on two more lively sets on the second disc (with slightly silly titles too long to quote here!).
Being a fine singer too helps, for John readily and enthusiastically embraces all manner of different kinds of song, from rousing arrangements of traditional folklore material (We Be Come A-Shroving) through to thoughtful contemporary (Tom Waits' Fish And Bird). He also turns in persuasive and refreshingly unadorned takes on "serious" ballads: Cold Blows The Wind is a version of The Unquiet Grave, while at extreme ends of the temporal spectrum The Wild, Wild Berry is tightly compact (weighing in at just 2½ minutes) whereas Lord Bateman enjoys a compelling 11-minute timespan (and it's done to an interesting tune, learnt from gypsy singer Tom Willett). John also audibly relishes the possibilities of the comic song (the tale of The Farmers And The Cow) and can poke fun with the rest (the closing self-penned number lauds the call of morris rather at the expense of trendy line-dancing). Finally, but importantly, as always with Fledg'ling releases the total design of the CD package is most attractive: the label's customary standard of artistic excellence is applied to every facet of the product, from photography that really captures the essence of the man and his music to sympathetic complementary artwork, and from fully informative, admirably detailed yet also friendly and conversational notes by John K himself to the top-notch recording (by Ollie Knight). Make No Bones indeed, this is an object-lesson in how to present a portrait of a key entertainer at the very top of his game.
David Kidman December 2007
---
John Kirkpatrick - Carolling And Crumpets (Fledg'ling)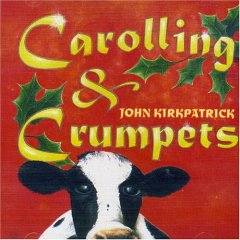 It would seem that this year's seasonal offerings are centred not around Christmas but around Midwinter. There's a chunky Free Reed thematic box-set (see forthcoming review), but first up is this new CD from one of our favourite squeezers, which is a sort-of-companion to his earlier Wassail disc, collecting together material John had amassed since that disc and performed in his annual Wassail show. This year, though, November and December brings instead the Carolling And Crumpets Tour (see John's website for dates), for which this disc previews in a gloriously spirited hour-long sequence of tunes and songs which variously celebrate the customs and traditions of the English Midwinter through dance, rhymes of hope and luck-bringing, songs in honour of food and seasonal merriment and of course a handful of folk carols. As you'd expect from John, it's all enthusiastically performed with a spring in the step and a gleam in the eye (and extra help from fearless spouse Sally on the big choruses!). It's also enterprisingly selected and programmed to make up a well-contrasted menu that appeals greatly to the senses: not just the purely auditory ones, for you can almost taste and smell the unique atmosphere of traditional Midwinter: the woodsmoke, the cold crisp winter nights, the roast, the Christmas Pud etc! John begins our feast with The Wassail Cup Carol from Shropshire (a variant of which I always associate with the joyous Ryburn 3-Step seasonal merrymaking), following it with a dazzling parade that takes in the well-known (Boar's Head and Cherry Tree Carols) as well as some excellent but less-known fare, much of it of Shropshire origin - Hey For Christmas, The Jovial Tinker and an unusual version of The Holly And The Ivy - also the Sherborne Mummers' Song and the gleefully defiant call for charity Chuckling Hens. The delicious melodeon tune Pig On A Tricycle is a none-too-tenuously-named offering for the Redcar Sword Dancers, while John delights in his "swinging concertina bells" party-piece before ending the CD on a rousing note with the Lowry carol Rolling Downward. Earlier, the title track gives us an unusual perspective to the Nativity story, as told from the point of view of the onlooking creatures; it's in the very best JK wordsmith tradition, and udderly irresistible! And the lyrics are printed in the booklet too! Oh, and while on the subject of animals, what JK seasonal album could be complete without Jogging Along With My Reindeer (aka Daytrip To Lapland)?! Truly a disc to lift the spirits: Alleluia, Amen!
David Kidman November 2006
---
John Kirkpatrick & Chris Parkinson - The Sultans Of Squeeze (Fledg'ling)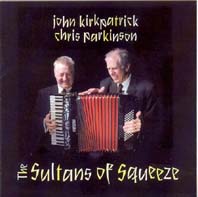 Here's a splendid collaboration, one which works a treat (pace the squeezophobes among you who are even now gnashing their teeth at the very thought of close on an hour's worth of nowt but the sound of accordions, melodeons and concertinas of all shapes and sizes!). Allegedly spurred on by the mad whim of a Cheshire folk club organiser, this special partnership has forged a really special bond in the making of this record, one which shines through in the quality of the performances therein. The 15 tracks eclectically run the gamut from spirited and often unusual treatments of traditional English tunes (and songs), Irish reels, and original compositions by both participants, to zydeco, Argentinian tango, cheesy Parisian café music and a Sousa march (what else but the Pythonesque Liberty Bell! - supply your own crushing foot at the end!), and even the old Who hit Squeeze Box (why's it taken JK so long to get round to that one?! – and well, we know it was Knopfler that said "the Sultans play creole", after all…). Anyway, on this CD John and Parky coax an amazing variety of timbres and sounds from an equally amazing variety of instruments with natural, true-born ease. Mellifluous marching melodeons mingle in marvellous musicality, and assorted accordions consort with a compendium of concertinas – well I exaggerate, for each track is much as you'd hear the Sultans live, one instrument apiece with no overdubs, together with a vocal part where appropriate (five by John and one by Chris). Prepare to be astounded - I was! for even though I rate both musicians highly and I've seen John live many times and I'd consider myself familiar with his playing, I was enchanted afresh by the often surprising and always felicitous tonal delights which greeted my ears on each successive track. Recording quality is superb too, right up there with Fledg'ling's best. The Sultans' own insert notes are also a joy to behold - and read avidly - in their ideal blend of informativeness and entertainment. Great musicianship and great fun all round; great for parties but great for solitary listening too.
www.johnkirkpatrick.co.uk
www.chrisparkinsonmusic.co.uk
David Kidman
---
John Kirkpatrick - The Duck Race (Fledg'ling)
The Duck Race is a sequel to John's 1988 album Sheepskins, which presented a goodly selection of tunes used by two Shropshire Morris dance teams The Shropshire Bedlams and Martha Rhoden's Tuppenny Dish, which John himself helped to form in the early 70s. Anyone who appreciates John's extensive pedigree as a Morris musician will realise that this is going to be an album for dancing as well as listening - even those avowed non-dancers among us will find their feet tapping and bodies swaying, as this squeezer-par-excellence effortlessly reaches the parts of our consciousness that many other dance musicians cannot reach! Maestro John has such a command of his chosen instruments that the experience of hearing wall-to-wall dance tunes in one sitting never ever gets boring. Melodeons are interspersed with concertinas of all shapes and sizes (well I exaggerate a bit I suppose!) in a glorious procession of dances of various tempi, each one joyously executed with the inexhaustible energy, unbridled passion and sheer panache one expects from a musician with Morris in his blood. (And this talented bugger's even composed a fair number of the tunes himself!) As John says in his superbly written, erudite and eminently persuasive insert notes, Morris is indeed "capable of generating a palpably electric atmosphere". Even in the cold light of CD. So it doesn't matter one jot that John's the only musician on this record, for the sound of his expert squeezing as often as not conjures up a veritable ensemble of players, there's so much delightful detail to get the ears and feet well and truly lost in. Each and every tune or set is given just the right number of repeats, and even after the CD's finished you're so much "in the groove" that you want more - and you can't say that about many records consisting entirely of dance tunes! The only minor quibble I'd proffer is with the very occasional use of the fade-out device to end a track (as on Shreds And Patches). But still, this release can probably be most accurately summed up as 69 minutes of squeezebox heaven! Quaaack!
David Kidman
---
John Kirkpatrick - Mazurka Berserker (Fledgling)

Unusually, I find myself agreeing with the press release for this excellent new offering from our favourite squeezebox maestro - it "contains some of the finest (and most complicated) music Mr. Kirkpatrick has ever recorded". It consists of a series of (mostly) duets - many with other musicians (to complete which on occasion tapes flew all around the world in a peculiar logistical exercise masterminded by Oliver Knight!), but also some with himself. John's own ebullient instrumental and vocal personality is neither subverted nor submerged by his guests, I'm glad to say, and the whole exercise is brilliantly managed.
Whatever the chosen tempo, John's playing always exhibits a characteristic, and tremendous, happy sway, bellows and buttons alike, and any accompanying mechanical action noise is less of a distraction, more an integral part of the whole experience. John's waltz duet with Dave Swarbrick must be the sheer embodiment of joyousness, but those with Martin Carthy (a deliciously stately March Of The Siamese Children), Steeleye guitarist Bob Johnson (There Stands A Cottage) and Richard Thompson (Dance Of The Jews) surely run it pretty close. And do I need to tempt you further by giving name checks to the other duettists (Hijaz Mustapha, Nancy Kerr & James Fagan, Alistair Anderson and Kevin Dempsey)?!
John's a great singer too, as if you need to be told, and half of the albums 14 tracks are songs predominantly trad. arr., although three of John's own appear here. There's a revisit of the gloriously morbid Dust To Dust, then the enviably wordy Belinda Brown, where John's inventiveness (and breath control!) knows no bounds, and finally The Song Of The Weaver, written for the Wren Trust's Voices 2000 project, sung here with the incomparable Ray Fisher. A brilliant release.
www.thebeesknees.com
www.johnkirkpatrick.co.uk
David Kidman
---
Kit - The View From Here (Kit Music)
Hailing from Coventry, Kit - or Amanda Hopkins to use her real name - has apparently been compared to such names as, among others, Kirsty McColl, Grace Slick, June Tabor, Dolores O'Riordan and Alanis Morissette. Listening to the opening track, All Day, you'll immediately think of another Coventry girl, Hazel O'Connor, around the Breaking Glass days. The haircut's similar too.
Certainly, that influence rings through several of the songs here with their strong sense of drama and folk and rock roots alike, delivered with a flexible voice that attacks full on and has (especially in the enunciation) hints of some sort of theatrical training. But she's also very much her own person.
Produced by Paul Sampson of Reluctant Stereotypes and, more recently, the even more criminally overlooked Pink Umbrellas, it's her second album and, with a mix of acoustic and rock driven numbers, Sampson providing drums, synths and electric guitar, deserving of a much wider awareness beyond her backyard.
Although there's no vocal comparison, the power and energy that drives the more plangent numbers, especially Step Out, a six minute The Chariot And The Lovers and the rumbling Half-Truths puts me in mind of early Melissa Etheridge. I'd imagine she's a pretty dynamic live performer.
Despite lyrics that hint at feelings of insecurity and a questioning of self-worth, it's a confident album that grows stronger with each play, Dialogue, the swirling title track and the radio friendly Walking In The Park, a song where the guitar work suggests she's listened to Love's Forever Changes, especially standing out.
It's not perfect; War's let's not fight and the is that all there is whinge about nine-to-five conveyor-belt existence of You Decide are bad fifth form social comment cliches. But while it's raw and, at times, a little rough, she could well prove a diamond that sparkles without the polish.
www.kitmusic.co.uk
www.myspace.com/kit_music
Mike Davies September 2010
---
Tom Kitching & Gren Bartley - Boundary (Fellside)
It's almost two years since Tom and Gren gave us their impressively mature debut album Rushes, on which they presented their credentials proudly and with a persuasiveness that matched their proficiency and versatility. Boundary is everything I'd expect from a followup, consolidating the duo's individual and collective strengths as performers while adding significant breadth to their repertoire. Tom and Gren both possess an easy musicianship, admirably unassuming and devoid of the attention-seeking precocity that characterises some younger performers. Their bright-eyed spirit, undimmed in the intervening years since Rushes, brings abundantly sparkling textures and performances. There's also a keen sense of adventure present on Boundary which in some ways uncannily reminds me of the first Incredible String Band album: the fresh, edgy eclecticism, the unashamed juxtaposition of styles and ideas, the thoughtful and appealing self-penned songs, the youthful energy. While not wishing to labour the comparison (and obviously Tom and Gren don't actually sound like Mike and Robin either!), it's hard not to detect, especially in the infectious bonhomie of Dressed To Roll and the tumbling textures of Into Light and (Andy Whittle's) Russian Song, a similarly freewheeling sense of abandon. Whatever, Tom and Gren move easily and fluidly between different folk stylings, almost incidentally showing their deep affinity with the American old-time idiom along the way. They touch all the right bases and push all the right buttons here, from a fine take on the traditional Green Beds through to a sprinkling of classy instrumental tracks (pick of these being the genial newgrass of Gren's composition Norman's Christmas) and some equally classy contemporary acoustic folk in the shape of Gren's own songs. These comprise five of the fifteen tracks, and are notable for their thoroughly engaging combination of simple, gentle compassion and observation: fondly wistful (as in Different Rooms) or equally often whimsical (Grateful For A Home). The astounding accomplishment of Gren's flowing fingerstyle playing remains refreshingly unflashy, and forms the perfect counterpoint to Tom's lively fiddle (check out the Swarb-like quality of joyous swing Tom brings to Old Sir Simon The King), yet the duo also switch effortlessly across to old-time mode (viz. their mischievous backwoods-style take on the Playford tune Parson's Farewell). Although their fiddle/mandolin-with-guitar/banjo complement provides more than enough aural interest, Tom and Gren also import some selective augmentation from Clover Abbott (backing vocals on three tracks) and Edwin Beasant (pleasingly unintrusive melodeon on a couple of items). As second-albums go, Boundary is a very satisfying record, but one that will very probably make album number three an even more difficult proposition.
David Kidman April 2009
---
Richard Kitson - Home And Dry (Own Label)

Richard's a folk-blues singer-songwriter based in Barnsley, who has been making quite a name for himself on the Sheffield and South Yorkshire acoustic scene, this in spite of a distinct modesty, an innate tendency to reticence and to hide his considerable light under a medium-sized bushel. Home And Dry is in effect Richard's debut CD, since it reflects what he himself considers the best of his own songs to date (at the risk of confusing you with the background, Richard did issue a very-limited-edition release back in 2007 which majored on his passion for delta blues in both acoustic and electric modes, but this proved little more than a catalyst for reassessing his repertoire and so Home And Dry is to all intents and purposes to be regarded as his true debut).

Richard may have started his musical career in a punk band, later gravitating more significantly towards the blues, but as Home And Dry definitely reveals, his true inspirations are the late-60s troubadours Bert Jansch, Davy Graham and John Martyn, from whom he derives much of his performance style and sensibility in roughly equal measure (although it's probably the Jansch influence that feels the most pronounced).

Even though the songs on Home And Dry were written over a period of some years, they embody a striking degree of maturity and consistency, and Richard has clearly given much thought on their method of presentation, both in matters of musical arrangement and album sequencing. Taking the former, Richard has sensibly opted for a simple acoustic setting, with his own guitar the primary instrumental colouring (and a splash of harmonica here and there), but most tellingly augmented by the sympathetic contributions of a small handful of musician friends. Katriona Gilmore provides some wonderfully lyrical violin on several of the more introspective songs (also some mandolin and backing vocals), while Fyrish's Marjorie Paterson brings her sensitive cello playing to the mix (mostly in the disc's early stage); Gerry McNeice turns in some brilliantly supportive (at times almost Danny-Thompson-esque) double bass, and Leon Davies contributes soft percussive brush-strokes to a couple of key tracks.

As regards the running order, the disc's menu has been intelligently sub-divided in a kind of A-B-A format, with the more reflective, inward-looking material of the "A" sections bookending a lighter-toned, bluesier "B" section that functions almost as an emotional interlude. The first three songs gravitate towards a kind of chamber-folk texture for a sequence that takes us from the seagull-swooping sound-portrait of Robin Hood's Bay and the gentle romance of Elope and culminates in the disc's simply expressed yet almost unbearably heartfelt emotional core, Cruel Road, written in response to the death of a close friend. After which comes a kind of antidote with the distinctly Martyn-esque laid-back cool folk-blues-with-a-touch-of-jazz of Lay Down Your Loving Arms and the attractively ruminative Hold The Line, forming a kind of bridge to the "B" section's laconic observational Redundant Blues

.

There's an appealing little instrumental cut (Gypsy Vanner), otherwise the middle few tracks are all quite bluesy, featuring just Richard and his guitar, and appearing more insubstantial, slighter in character than those either side, although Gamblin' Woman features some fine slide playing and lacks nothing in bluesy passion and Low Tide has a certain raggy charm. Take My Hand's another very Martyn-esque creation, and My Love closes the disc's "B" section with possibly its least satisfying number, the closest it comes to pastiche (but hey, still pretty respectable at that, and redeemed by Richard's superbly nifty guitar playing where easy inventiveness well sidesteps derivative cliché-mongering).

The disc's closing trio of songs, though less lavishly scored than the first, brings us back to masterly reflection with the Chapmanesque rambling guitar setting for Tears which introduces a tender and delicate lullaby that resonates with All My Trials, following which we experience the considered meditation of These Streets. Finally, the closer, Home And Dry itself, lives up to the double-entendre of its title by couching what amounts to a quite bleak lonesomeness within an almost jaunty little ukulele-driven riff, and dries up almost prematurely in mid-air: home safe, yes, but at the same time dry in the sense of being bereft of a loved one. Richard is to be congratulated for producing a keen personal statement that's also warmly accessible; his guitar playing is pretty stunning throughout, though with a very natural approach to both phrasing and attack that refuses to shout its technique but instead is content to quietly impress the listener. If there's any small deficiency to be found in this album, then it's an intermittent quality of tonal flatness that surfaces in Richard's singing voice, which is perhaps born of a lack of confidence; but that's all I can find to say against this unassumingly satisfying disc.

www.richardkitson.com
www.myspace.com/richardkitson

David Kidman July 2010
---
David Kitt - The Black & Red Notebook (Rough Trade)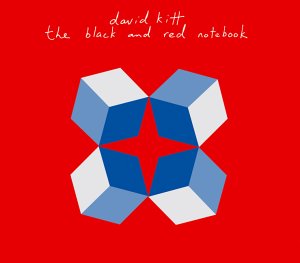 In much the same way that Katherine Williams sought to recharge her creative batteries by recording songs by artists that had inspired her on the recent Relations album, so for his fourth album has the Dublin singer-songwriter turned to other's songs drawn primarily from his musically formative years.
There's one self-penned number, All Night Long about Ireland's new smoking ban climate which dates from the run up to his last album, but otherwise these are covers he's reinterpreted to inspire his own muse From his original list, only one remains, the decidedly obscure but liltingly lovely Haunt Me by fellow Irish newcomer Jape which opens proceedings. After that it's an eclectic selection; a dreamy lullaby rendition of Money Mark's Never Stop, the weary Americana of JJ Cale's Magnolia, a decidedly light lounge pop version of Sonic Youth's Teenage Riot and a folksy strummed Dancing In The Moonlight among the less obvious of arrangements.
And Your Bird Can Sing gets a neu-beat make over with a veritable storm of guitars pummelling it into final submission, Ivor Cutler's I'm Going In A Field pretty much retains the original's charming eccentricity while, hard to believe, Toots & The Maytals' reggae classic Pressure Drop comes reinvented as a lovely simple folksy campfire pop song. The only things that doesn't quite come off is REM's (Don't Go Back To) Rockville, but only because the tinny beatbox works against the song's inherent emotional uplift. Otherwise, an enjoyable diversion that will hopefully pay dividends when Kitt gets out his notebook to start jotting for album number five.
Mike Davies
---
David Kitt- Square One (Blanco Y Negro)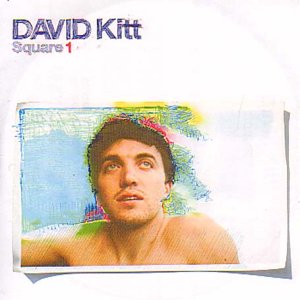 Three years on from his well received sophomore album The Big Romance, the newlywed Dublin singer-songwriter returns with his third, and another collection of love songs that sets out its stall from the start with its Alex Chilton appropriation I'm In Love With A Girl.

From here on it's a heart palpitation affair, the occasional electronica guiding things like the Kraftwerk rhythm of Tonic but mostly adopting a more organic style as with Me & My Love with its swoons of strings and brass and borrowing from Gamble & Huff's soul nugget (You) Got What I Need, the pedal steel and accordion that laps around the shores of the early morning wake up in love that is Faster & Faster, the simple acoustic guitar and chirping birds of the instrumental The Black Box Waltz that slips gently into the slowly swelling Your Smiling Face or the twangy desert night chords that intro the lovely rite of passage song House With Trains.

Vocally evocative of Smog and given to a similar sunshine dappling the walls atmosphere, Kitt delivers his songs with the lazing air of a man trailing his hand through a stream, a bucolic mood beautifully captured in the closing woozy eight minutes of Saturday and the fingerpicked and piano tinkled Hold Me Close with a melody line that bizarrely makes me think of Billy J Kramer's Little Children.

Probably best sampled seeping through the bedroom speakers on a Sunday morning for unbridled romantic chill outs.

Mike Davies
---
The Kittiwakes - Lofoten Calling (Midwich)
The Kittiwakes are based down in the south-east, yet judging by this, their debut full-length CD, they would appear to have a bit of a fixation (albeit a healthy one) with the Lofoten Islands, a Norwegian archipelago which lies within the Arctic Circle; this location's landscapes and traditions have inspired the trio's vocalist/violinist Kate Denny to compose a whole song-cycle which, stylistically, draws heavily on both British and Norwegian traditional folk music.
The quite bare yet richly melodic nature of their instrumental landscape is both unusual and distinctive, with accordion and violin (or two) the predominant timbres and an occasional use of piano or mandolin or banjo. But the most striking element of this song-cycle is Kate's characteristically penetrating, piercing (tho' oddly, not at all discomforting) vocal tone, sometimes counterpointed by the more rounded timbre of Jill (Cumberbatch)'s voice (which reminded me a little of Sandra Kerr). Importantly, the singers' commandingly precise diction ensures that every word is clearly understood, while intricate and impressive three-part harmonies and weird progressions are achieved with ease, and the supporting instrumental work (particularly that of Chris Harrison's accordion) is both deft and atmospherically resonant. The Kittiwakes' music hovers around the edges of chamber-folk and world-folk, yet they don't really sound like any other band, and in that respect the only anything-like-close reference point I might conjure is the Unthanks – but they're coming from a completely different tradition.
Lyric-wise, the songs of the cycle tellingly evoke the character and folklore of the location, with specific songs dealing with subjects such as the fishing industry and its inevitable deep impact on the lives of the inhabitants (Fisherman); local myths and legends (Lynx, Ole Petter) and fantasies (Maelstrom); modes of transportation (Hurtigruten); the stark and unforgiving landscape and its unique climate features (Midsummer, Midwinter); and the inseparable, symbiotic relationship between the landscape and its people. Sailor Song is a simple but powerful song following the ebb and flow of love and loss, which draws a special resonance from its sense of place, while even the inserted original tunes have their own special character.
Basically, the music on this disc is so immediate and compelling that after just one hearing you too will be veritably pining for the fjords… for Lofoten Calling is a work of hauntingly stark, bleak beauty that constitutes required listening.
www.myspace.com/kittiwakes
www.thekittiwakes.com
David Kidman November 2009
---
Kitty, Daisy & Lewis - Smoking In Heaven (Sunday Best)
When it comes to fashion and music, the world hasn't moved on since the 1950s. for the three teen Durham sibling. They wear demob style, Lewis DJ's using 78s and their home studio is fitted out with 1940's and 50's 8 track tape machines and vintage microphones. It goes without saying that there's nothing remotely digital involved in their recordings.
Likewise, while self-penned, the music they play is what you'd have heard in the rock n roll clubs, juke jives and dance halls of 60 years ago, bashed out on such instruments as guitar, piano, banjo, lapsteel, double bass, ukulele, trombone, xylophone and accordion.
Although even they would have to concede the genre does feed into something like I'm Going Back, they take rightful umbrage at being labelled simply a rockabilly combo when, as their new album persuasivly illustrates, they're also influenced by R&B (Don't Make A Fool Out Of Me), swing (Will I Ever), jump blues (Paan Man Boogie), country (What Quid where Johnny Cash meets Marc Bolan), blues (You'll Be Sorry), Hawaiian music (I'm Coming Home) and, as evidenced by Tomorrow, classic blue beat.
Actually, it's not quite true to say there's no post 50s colours in the mix since Messing With My Life has some soul funk 80s guitar work. It's also the least interesting track on an album that closes up shop with the titular eight minute blues harp instrumental that makes you want to put on a pair of denim dungarees and find the nearest hooch shack in town.
Mike Davies June 2011
---
Christian Kjellvander - Songs From A Two-Room Chapel (Fargo)
Raised in America but now based in his native Sweden, Kjellvander may not be a household name outside Scandinavia but back home he's got a fairly hefty reputation having made four solid selling albums with the Loosegoats (don't ask) and a collaboration with a fellow Swede songwriter under the name Songs of Soil. This is his solo debut and should certainly help spread the word among wider Americana circles. He's got a deep lived in voice with a slight twang that sounds emotional notes on his songs of home, journeys, faith, friendships lost and parental legacies, musically pulling together influences from country, American and European folk and late 60s West Coast rock with chiming guitars and frequently cascading melody lines.
Ranging between the plaintive acoustic settings of Allelujah and the haunting childhood memories of Log At 25, the rockier nature of the throaty Polish Daughter with its theme of immigrants and Bruce Cockburn-like tumbling chorus and the full bloodied fire of Oh Night, and the gradual swells of Homeward Rolling Soldier and Words In The Wires with its melancholic violin and piano, there's dark shadows lurking here, but somehow still tinted with hope.
Lyrically some of the rhymes and phrases don't roll out as fluidly as the melodies, but it's impossible not to be caught up by the emotional essence of things like Broken Wheels, the gentle hymnal farewell of Deliverance (a song Willie Nelson should get his ears around) and the closing plea for peace, a rumblingly psychedelic Rid with its Native American ghost dance feel and aching mariachi trumpet ending.
Mike Davies
---
Jeff Klein - Everybody Loves A Winner (One Little Indian)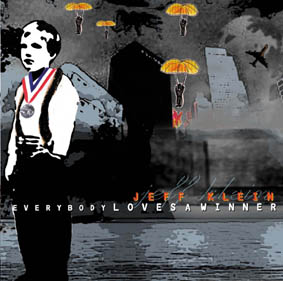 With such "rainy-day music" names as American Music Club, Nick Drake, Leonard Cohen and the Red House Painters among his influences, it's no surprise to find the Austin based New Yorker a similarly lugubrious soul, his album (with the exception of the noisy swaggerer Another Breakdown) a low key affair of brushed percussion, careworn woodsmoked vocals, and variously sad or gnarly guitars traced across songs steeped in a desperation, anger, cynicism and weariness that belie his youthful years and looks.
The follow up to 2000's acclaimed debut You'll Never Get To Heaven If You Break My Heart, the tone's set from the get go with the ironically titled Everything Is Alright, a song about a suicide arsonist that, from an opening line and phrasing that evokes Dimming Of The Dat, suggests Richard Thompson might be in the collection too. Built around a loop from a mini-keyboard, it's one of several numbers to feature duet or back-ups from Patty Griffin who, aside from being a fan, also rents him the back half of her home. She's there again on California, another burned soul adrift number, though this time owing a considerable debt to Neil Young's grungier desert night moments.
Breakdowns, self-loathing, nails through the heart, regret, tortured relationships ("I don't understand how someone close to you as me could be the pit of all your hate" he chokes on Five Good Reasons) inform his dark lullabies, lines like "you wash my smell off you in the sink" (Steady Wins) and "I hope that you were proud to be the one that took so much shit from me" (Holding In The World) suggesting that when he's not getting involved with women who treat him like a punch bag he doing the same to the ones who don't. Certainly I'm Sorry Sweet Emily where the singer confesses his inability to resist the "swayin of their hips" under "barlit skies" while the woman he loves waits at home reveal the same streak of fear that permeates Charles Bukowski's tales of self-destructive romantics.
Of course, this may be all a storyteller's front, but you get the feeling that the day Klein finds a happiness he's not compelled to destroy or be destroyed by is the day he'll hang up his songbook.
Mike Davies
---
Jess Klein - Behind A Veil (Motherlode)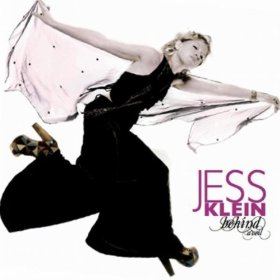 The follow up to 2009's Bound To Love, the now Austin based singer-songwriter went through several life-changing upheavals in the interim, including the death of her father and the end of a long term relationship as well as the decision to return to leave her major label and return to a DIY basis.
Inevitably the experiences feed into the music with many of the songs dealing with the trials and tribulations as well as the thrill of love, whether on uptempo rocking numbers like Tell Me This Is Love and the twangy Lovers And Friends (where she sings 'I've had one hell of a half of a year'), the mid-tempo Mona or the balladeering Simple Love.
As the guitar driven Steve Nicks-like title track makes it clear, Klein's a survivor which is why, for all the hurt, she can also be equanimous and, on the strummed acoustic keening ballad Beautiful Child she can sing 'God give me the strength to thank him for all he gave me, all I want is to hate him for saying goodbye'.
Musically, it's Texas, her home for the past five years, that informs the music, keeping it on the Americana-acceptable side of mainstream, the twang in her voice sieving the emotions into her melodies. To be honest, save for the heartbreaking slow and stately Emmylou-ish A Room Of Your Own, the songs in the latter part of the album aren't quite as strong as those in the first, Unwritten Song sounding as unfinished as the title suggests, while I can't be the only one who thinks that, good as it is, the bluesy I-miss-you-in-the-morning Wilson Street Serenade owes a strong musical debt to She Came In Through The Bathroom Window. Even so, this is yet another album to make you wonder why she's not considerably better known and applauded than she is.
Mike Davies March 2013
---
Jess Klein - City Garden (Rykodisc)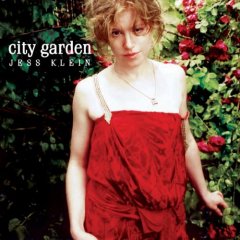 Most recently heard teamed with Grand Drive's Danny George Wilson on his solo debut, the New York based folk-rock singer-songwriter's sixth, self-examining album sees her in far bluesier, gutsier mind. It's evident from the get go with opening track Blood, Sweat, Tears, an impassioned acoustic, almost gospel number that gives way to the mellowed and wearied reggae soul flavour of Make Love before she explodes into the full band power of the title track. Her rock punch is potently felt too on the military beat protest number Real Live Love, the Buffalo Springfield meets Merseybeat feel of Middle Road and the urgent tumbling pop of The World Could End where old ears might hear traces of Richie Valens in the melodies. But she doesn't need to turn up the wattage to deliver the power and, with themes that embrace the spiritual, the tremulous Holy Land, the solo acoustic All I Ever Had where she becomes the middle ground between Melanie and Joan Baez (an influence also heard on the wonderfully romantic Swimming Pool), and the hurting waltz Alone provide the album's arguably strongest moments while the scuffed beats of Shell & Shore are undeniably its most sensual. She may be small in stature, but mark my words Klein is a towering talent.
www.jessklein.com
www.myspace.com/jessklein
Mike Davies January 2007
---
Jess Klein - Strawberry Lover (Ryko)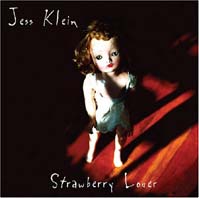 Almost five years after her excellent 'Draw them Near' album, Jess has returned with another striking disc - 'Strawberry Lover' follows her move from Boston to Brooklyn, and this relocation is matched by a subtle change in sound, with this disc having a firmer and rockier edge to her previous work. Klein's roots as an acoustic singer/songwriter are easily identifiable in her lyrics as there's still a great deal of craft and sophistication here, with strong observations and emotional impact throughout. The fuller sound is partly due to the use of instrumentation which includes guitars (both acoustic and electric), bass, drums, Hammond and Wurlitzer, but above all else it's the varied harmonies that really make the disc. Over the course of the eleven tracks it's easy to pick up on the obvious influences, in particular there are Motown style harmonies on numerous songs (especially 'Office Girl'), and the structure and use of vocals in 'Darkroom' evokes the memory of early Elvis Costello and the Attractions - these are just two of the many intelligent pop references that make this album instantly accessible while still sounding fresh. The various styles used on 'Strawberry Lover' only work as well as they because of Klein's versatile and individual voice, she moves from folk to country right through to rock without ever failing to convince. The fact that the strongest songs on the album ('Darkroom', 'Willing to Change' and 'Shonalee') are all different and cover a broad range of styles is testament to Klein's vocal skills. This is a confident and colourful album that really stands out from the crowd - intelligent singer/songwriter tracks paired with pop hooks and some stunning harmonies. Highly recommended. Available from Fish Records, suppliers of singer/songwriter, folk & acoustic music based in Shrewsbury, England

www.fishrecords.co.uk/reviews/strawberrylover.htm
www.jessklein.com

Neil Pearson
---
Jann Klose - Reverie (3 Frames Music)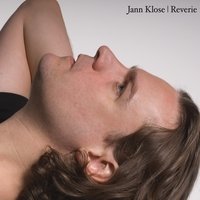 Born in Germany, raised in Kenya, schooled in Cleveland and now resident in the Bronx, Klose has had a varied career that includes stints with Jesus Christ Superstar, Tommy and Cleveland Opera Chorus.

This his is first album in a while and should warm the ears of those whose collections include David Gray, Paul Simon, Seal, Paul McCartney and Sting. From which, you'll deduce it's a mix of folk, jazz, soul, reggae and pop, served with a warm laid back vocal, classy arrangements and horns and strings orchestrations and often, as on All These Rivers and The Beginning, given to what feels like improvised jazzy jams.

The title captures its New York musical mood well and you could easily envision many of these numbers being played in a Broadway production, especially the cabaret colours of Doing Time and the wistful piano ballad Mother Said, Father Said.

It's a gorgeous, autumnal album laced with stand out tracks, though I'd have to single out the McCartneyish Watching You Go, the shuffling Gray feel of Beautiful Dream, the Simon-like reggae lope Hold Me Down and the uptempo groove of Clouds as particular highlights.

He needs a bigger label to give him the push he needs to get his name and music to a wider audience, but there's no doubt that he has the talent and the material to become a major artist on the world stage.

Mike Davies December 2009
---
Lisa Knapp - Wild And Undaunted (Ear To The Ground)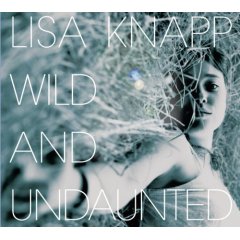 Lisa who?... you could be forgiven for asking now, but I'd guarantee that response won't be common by the time you've heard this CD, which is young Lisa's extraordinarily accomplished and confident debut offering. (Unless that is, you heard her singing on two tracks, Bonnie At Morn and The Blacksmith, on her now-partner Gerry Diver's own debut CD Diversions around four years ago.) Like an increasing number of young performers, Lisa has discovered and wholeheartedly embraced the folk tradition - but unlike some of them, neither is she content to merely emulate the playing or singing traditions by being technically proficient and reproducing the achievements of their noted exponents, nor is she afraid to project into the murky waters of folk culture her own mightily individual response to those traditions and their time-honoured corpus of songs. Wild and undaunted indeed, there's a raw, timelessly immediate - almost primitive - feel to that response, for it digs deep into, and is founded in (and/or heavily inspired by), the true wellspring of the living tradition, a feature reinforced by her use of spare, simple yet tellingly creative instrumental accompaniments. Lisa's own fiddle playing is often the focus for these: sometimes springily earthy (as on Dew Is On The Grass), at others floridly imaginative in texture (as on Six Dukes, Ride Along and the title track). She also plays guitar (with a sparse every-note-and-phrase-counts demeanour), and occasional hammered dulcimer, autoharp and banjo. Resolutely modernist touches such as the use of technology (eg the chiming multitracked voices on Salisbury Plain and the weirder echo-voice treatments on Lavender, the chillingly disembodied scratching on Bitter Withy, a modicum of sampling here and there) are never gratuitous and (once you've gotten used to their startling nature and initial impact) always serve the drama and strengthen Lisa's interpretative argument. And influential rock producer Youth has been given a free hand to remix the aforementioned Blacksmith. Vocally Lisa has a purity and expressive flair that recalls Julie Murphy (and also speaks of her exposure to Anne Briggs and Shirley Collins), but additionally a slightly wavery edge that's reminiscent of Martha Tilston. I'm aware that aspects of Lisa's general vocal timbre may put some listeners off at first, but it's worth persisting in pursuit of the distinctiveness and originality of her musical vision. For Lisa has something truly original to say about these old songs, and fair demands your attention. And her original compositions - three in number amongst the eleven cuts - are intriguing too, if at first perhaps harder to assimilate (for some). The record's production is a collaborative effort between Gerry and Lisa, and it, like its musical content, is brave and edgy, with a persuasive degree of attention to detail. In truth, this is a remarkable record, which should be mandatory listening for all those who consider nu-folk a watered-down pastel-shaded variant of the real thing; it's a compelling and gripping experience.
www.lisaknapp.co.uk
www.myspace.com/lisaknappmusic
David Kidman March 2007
---
Chris Knight - Little Victories (Drifter's Church)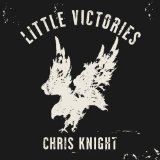 Although there's been three albums inbetween (two of which were raw demo collections), this is the first I've heard of Knight since reviewing Enough Rope some six years ago. The economic downturn has made him angrier and grittier, especially in the light of the impact of the recession on his hometown, but musically things haven't much changed. He still plays tough blue collar country that sounds like that classic Steve Earle record you somehow overlooked, he still sings about small town America, the working man and the strength and self-reliance needed to survive troubled times.
"Sometimes I wonder where the next dollar's gonna come from," is the album's opening line on In the Mean Time, a song that pretty much sets the lyrical and musical theme for what follows with its disillusion with the government, the need to stand on your own two feet and a gutsy marriage of raging electric guitar, aggressive drums and snarling mandolin.
He does rein in the musical fire on a couple of numbers, the mandolin dominated chug of Hard Edges and Prine-like slow waltz acoustic Out Of This Hole, but otherwise this is hard as leather swaggery Southern country rock. Indeed Nothing On Me even has him singing about digging a bullet from his thigh after being shot trying to stop a bar room fight. He's not the sort of guy to sit around wallowing in self-pity and despair, no sir, he's a 'bring-it-on, git-er-done, don't run, S.O.B'.
Titles like You Lie When you Call My Name and You Can't Trust No One reinforce the album's deep seam of cynicism and pessimism, alienation's at the heart of The Lonesome Way and the only relationship worth a damn comes in the Creedence-sounding Jack Loved Jesse, a story about two outlaws on the run.
However, at the end of the day, after literal calls to arms to survive the downturn, bitter recriminations and bleak outlooks, the mid-tempop harmonica dressed and mandolin backed title track, where he's joined by Prine, sounds notes of hope rising from a belief in the work ethic of the common man as he sings 'I know I ain't settin' the world on fire, but I think I got it pretty good.' They say the worst of times can bring out the best in people. This album is a prime example.
Mike Davies January 2013
---
Chris Knight - Enough Rope (Blue Rose)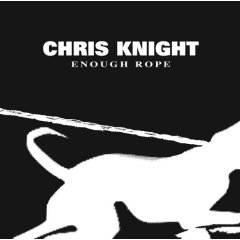 The best album John Mellencamp hasn't made in a while, a lost Steve Earl classic, the musical equivalent to the works of Cormac McCarthy, all of the above hold true for the fourth release from the Kentucky singer-songriter and agriculture graduate. His past releases have been a little less rocking, having more in common with Nebraska era Springsteen, but while you'll find quieter moments this time many of the cuts crank up the guitars and tempo. He sets out the stall in full blooded fire with the opening Jack Blue's song of a guy who 'don't go looking for trouble' only to find it anyway, the musical mood echoed on from the Tony Joe White swampy Up From The Hill, the pedal steel shaped Old Man, River Road's Creedence everglades stomp, a bluesy twang Bridle On A Bull and the swaggering To Get Back Home.
But if he's changed musical gears, his themes remain constant, chronicling the lives, dreams, despairs, hopes and fears of rural America, addressing loneliness and isolation on Rural Route and Old Man, farmsteads vanishing to encroaching corporate land developers with Dirt, the make do hard lives of the title track and William's Son, the latter a sequel to William from his debut album back in 98.
Knight says the body count on his songs isn't so high this time round, but the emotional tone remains downcast, even love songs like Cry Lonely, Too Close To Home and To Get Back Home steeped in broken longing and separation, only Saved By Love holding out a candle in the darkness. Knight's toiled away, singing his stories to a cult following for almost a decade, with this it's time he found the wider audience he so patently deserves.
Mike Davies January 2007
---
Chris Knight - The Jealous Kind (Dualtone)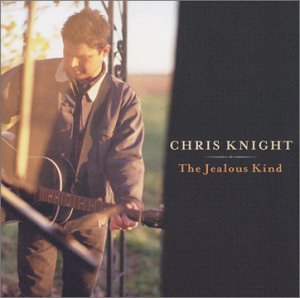 With his drawled songs of rural blue collar stiffs trying to rise above circumstances and raging against the odds, the Kentucky born Knight describes himself as a cross between Steve Earle and Cormac McCarthy, but he might also add Springsteen to that heady brew, especially in the light of the more upbeat rockier sound he's adopted for this, his third album. The Earle references ring clear from the opening title track as he sings of a guy outrunning the cops to get back to his woman before she leaves him for another man while those Springsteen notes sound loud on the next cut, Banging Away, a rousing rocking co-write with Chuck Prophet, before he heads back into badlands territory with The Border's couple on a Mexican crime spree. These are some of the lighter moments on an album that includes stories of a down on his luck guy promising his wife they'll find a way to escape their dead end dying coal-mining town (A Train Not Running), of a broke up man driving past his cheating lover's home (Staying Up All Night Long), an abused wife back home with her folks for Christmas and her father taking his rifle to sort things out (Carla Came Home), dirt poor Okie farm folk driven to leave their bankrupt lives looking for work (Broken Plow), and, back to those Earle echoes, a gas station hold up gone lethally wrong (Long Black Highway). Though that electric guitar (courtesy co-producer Dan Baird) rings loud and clear, there's more wistful colours in there too, pedal steel, bouzouki and fiddle emphasising where Knight's roots lie, amid the acoustic dust catching in the throat of Me And This Road, the folk patterns that vein Broken Plow and the keening high lonesome Southern notes of Devil Behind The Wheel where co-writer Matraca Berg provides the harmonies. The world probably doesn't actually need a new Earle right now, but when it does Knight's going to be the only one on the substitute bench worthy of being called up. Until then, you could do a lot worse than learn to appreciate the man's own game.

Mike Davies
---
Oliver Knight - Mysterious Day (Topic Records TSCD528)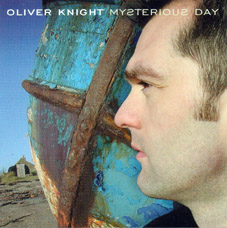 Family and close friends mean a lot. They offer stability, continuity and a sense of assuredness - qualities to be valued in this modern world of transience and insecurity. Oliver Knight obviously rates these traits paramount as, for his first solo outing, he's called on the services of a group of people, each of who is very close to him and upon whom he feels he can rely. And he's right, each of his collaborators, be they vocalist or instrumentalist, lend the track on which they're working a degree of excellence and individuality.
The album comprises a dozen tracks, nine written by him, one by his late mother Lal Waterson, one co-written with her and the other a traditional song that he co-arranged. Four are instrumentals and the remaining eight feature guest vocals from some of those family and friends.
Friend Christine Collister lends her jazz-tinged voice to the album's title track. Written by Knight, it's his most assured lyric, singing the praises of a new day's dawning and quite an appropriate opening track. Fylde, the first instrumental, lays the land for two of the album's strongest elements, Knight's guitar-playing and his skills as a sound-sculptor - the bulk of the record's music was sequenced and programmed by Knight. Introduced by a gently picked (Fylde?) acoustic guitar the track builds with the backing of his virtual orchestra as it echoes, harmonises and counterpoints the deft fretboard work.
There's more of the same, only more so, on Emotion, one of the disc's standout pieces, which spreads a broad orchestral sweep, similar in feel to moments of Ian Anderson's Divinities album. Here, of course, Anderson's distinctive flute is substituted by Knight's multi-tracked electric guitar. It's a big, bold, cinemascopic sound that moves from crashing swells to a subdued "choral" outro. Quite spellbinding. That's followed by the traditional Go from my window arranged by Knight and cousin Eliza Carthy, who also sings. The arrangement's bright and choppy with brash electric playing from Knight. It could easily have been lifted from the sessions for Carthy's last solo album, Angels and Cigarettes.
Elsewhere, Knight's sister, Maria Gilhooley, sings sensitively on My sweet lullabye and aunt (and Eliza's mum) Norma Waterson lends her considerable vocal talent to Once in a blue moon, written by Knight with his mother. And, to keep some balance, male voices get a look-in in the shape of John Tams, on Hush and Evona, and Barry Coope, on Summer lightning, possibly the album's weakest song. Uncle Martin Carthy's forays with his occasional band Brass Monkey have had an influence on Knight who calls on Jo Freya, Alice Kinloch and Andy Cutting to add sax, tuba, trombone and accordion to the upbeat Nelly.
The whole is wrapped up with the atmospheric Sleeping which, across its eight minutes-plus, moves from gently soporific to thrashingly nightmarish and gives Knight the opportunity to display the gamut of his six-string prowess from sweetly strummed acoustic to face-contorting, bottom-of-the-neck plank-strangling.
Mysterious Day is a confident and remarkably varied record. And it's that very variety that is its strength, as there's something new to discover each time it's played. I like it - a lot.
Fred Hall
---
Peter Knight - Too Late For Shadows (Own Label PKCD 002)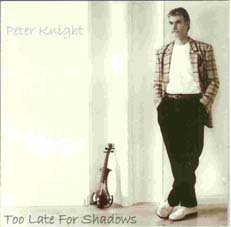 After a brief introduction via the JSD Band some of the first 'fiddle' music I experienced emanated from the wonderful Steeleye Span album "Below The Salt". I don't know quite what it was but the warmth and joy of the performance was all encompassing. So much so that it was enough to make me want to immerse myself in this (at the time) un-hip style of music. To say that Peter Knight's influence on my choice of career was a life changing experience would be an understatement for here was a musician who was not only brilliant in performance but also whose very soul seemed on display through his instrument of choice. With this latest recording he has unerringly hit the mark with his choice of material by including a rich mix of folk based tunes such as the brooding 'Lark In The Morning' and his own composition the impish 'Lisinsky'. Like an artist working at his easel Mr Knight paints his canvas with positive brush strokes interspersed with splashes of colour that ignite the senses of the listener as if you were interloping on a private viewing of his best works. The almost medieval spirit (tambourine and tabor like percussion) conveyed by another of his melodies 'Katrina Of Moorpark' will prove an inspiration to any aspiring musician with subtle use of dynamics and how to keep the interest in a single tune going for 7:10 minutes. The melody is similar in style to the classic 'Tam Lin' but is imbued with a sense of fun sometimes missing when performed by other artists. If you're looking for something a little different then check out the title track 'Too Late For Shadows' that features the lead line placed on top of a bed of pizzicato strings or the track ' Moulin Rogue' with it's Grapelli-esque bonhomie. This is the kind of album that crosses genres without alienating the more traditional followers of this wonderful musician. If you are looking for inspiration then this CD is highly recommended!
Peter Fyfe
---
Graeme Knights - Life Is A Song (HHM)
Graeme's one of those solid, absolutely committed singers whom I always look forward to seeing and hearing live; he's a born communicator with a great singing voice, and his warm, passionate and inclusive delivery has deservedly won him many friends on the folk scene. Though once a member of shanty crew Landlocked, Graeme has always cast his net wider than the maritime provinces to embrace songs covering all spheres of human activity; the current album's title (taken from a line in Come By The Hills, one of the songs he performs on the album) aptly reflects this, and its attractive cover design portrays Grae hale and hearty surrounded by a fulsome photographic montage of life's varied activities. Graeme's repertoire, like his very approach to singing, is very close to my own heart, with choice contemporary reflective songs written in the tradition nestling well in the set alongside rousing chorus songs and a sprinkling of folk club standards. His mission is to bring good songs to our attention and encourage us to sing along and carry them forward; and good on 'im guv'nor! So what we get on this his second CD, is an approximation of a typical club performance from Grae, but with a lusty, harmonious chorus (which includes among its ranks Johnny Collins, Dave Webber & Anni Fentiman and Pete Watkinson) as a permanent fixture on the sound stage. All tracks are sung acappella, with the exception of two where Graeme's backed by the skilled guitar work of George Papavgeris (whose own composition Give Me The Good News Grae covers here). The sound quality is wholly believable too, with lots of presence (thanks to the production skills of the mighty Mr. Collins). And Graeme's rendition of Phil Millichip's If I Had A Son is but one of the outstanding interpretations on offer here. The CD has so many abundantly positive qualities that I'm loth to criticise, but I can't help being left with a nagging little feeling that the set as a whole doesn't quite hang together. After the first four tracks, things start to sag a bit with a strangely detached (for Graeme) rendition of Green Grows The Laurel; here, Grae seems uninvolved, even perhaps a mite tired. Later, an uncharacteristic torpor seems to afflict Come By The Hills, where the capricious joy in George's guitar accompaniment is countered by Graeme's more drawling pace (he sounds lazily contented). There are other instances too where Grae seems to be consciously striving for a more melodic smoothness of line and achieving it at the expense of passion in the expression (though I appreciate that this may well be a by-product of the intrinsic difference in approach demanded when making a recording for posterity as opposed to the immediacy of capturing a live performance). It almost feels that some songs don't quite sit right with the character of Graeme's voice even though he clearly responds to the texts. Also, there are songs where Grae's phrasing in the verses sometimes seems a little uneven rhythmically (as opposed to free) and at times you almost get to feel a sense of relief when the full-strength chorus comes in; Tolpuddle Man for instance, seems strangely hesitant, stop-start, prevented from achieving the momentum and flow that would normally be generated through fire and forward drive. But stop right there! – for the curious thing is that on about fifth playthrough, what I'd at first heard as Grae's interpretative quirks started to make more sense and felt more like reasoned interpretational choices that I now feel I can live with. I'll always accept that I won't necessarily like every song on the disc too, either at once or at all; but the nostalgic Music Hall Song (penned by Sharon Childs) is really growing on me now… So the moral of this review is that just because a CD of a well-loved live performer may at first acquaintance be different from what you expect, don't write it off! Graeme's apparent decision (whether conscious or not) to rein in the "live" passion for the recording, may well be seen in retrospect as the right decision even though my initial reaction was that it was a mistake. Having lived with this CD for a while now, I've fast come round to the conclusion that the recorded Graeme, whilst he may be a subtly different animal from the more ebullient live Graeme we know and love, is still eminently worth getting to know.
www.graemeknights.dsl.pipex.com
David Kidman
---
Steve Knightley - Live In Somerset (Hands On Music)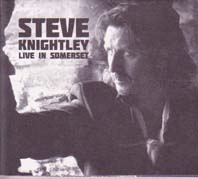 Unbelievably, this is Steve's debut live solo album - and it's a cracker, for it encapsulates all facets of his consummate talent, both in the writing and performing arenas, in a definitive, and showstopping, parade of material that really does span the years. It was recorded at The David Hall (a 19th century former Congregational church) in the village of South Petherton, Somerset – an ideal acoustic space in which to capture Steve's live presence.

In the space of 16 well-chosen tracks, several typically thoughtful covers and a handful of genuinely enterprising takes on traditional songs are interspersed amongst Steve's own compositions, old favourites mingling with rarely-heard items and some in unfamiliar solo treatments that grant refreshing new perspectives. The proud extent of Steve's all-round creativity is represented by a selection that presents anthemic narratives (Transported, Cousin Jack, Galway Farmer – the latter, unusually, done unaccompanied) alongside the passionately yearning Exile, the aching Coming Home, the timely revisit of a fine early song The Hook Of Love, and the wry commentary on society's current trend towards the loss of "real" communication (Stop Copying Me).

And yet some of the set's proudest moments come with Steve's fresh and highly personal takes on traditional song: notably a spectral Reynardine, and a strongly individual acappella rendition of All Things Are Quite Silent. The Oakham Poachers also receives a powerful reading; for this song (also for Dylan's Girl From The North Country and an intriguingly fitting segué of Springsteen's Downbound Train with his own Country Life) Steve brings onto the stage as special guests Philip Henry (dobro, harmonica) and Hannah Martin (fiddle), two young musicians who'd joined Show Of Hands on some dates of the duo's autumn Spires And Beams tour. The encore is the suitably audience-friendly new Knightley love-song Now You Know.

The brilliant recording certainly captures both the acute sense of occasion and the professional lightness of touch that Steve brings to his performance as a counterweight to his total devotion to his art.

David Kidman February 2011
---
Steve Knightley - Track Of Words- Retraced (Hands On Music)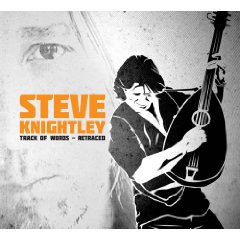 Marking the tenth anniversary of Track Of Words, his first major solo project, this ace songwriter is revisiting the songs from that venture, very much in a that was then, this is now perspective. These songs were the product of a time of great personal upheaval for Steve, but their essentially intimate quality was masked by their eventual 'production', which deliberately distanced itself from the Show Of Hands sound of the time.
With this Retraced outing, it's almost like listening to a whole new batch of songs at times, so radically different are so many of these latest treatments. I recall going to see Steve perform the original Track Of Words show, an ambitious audio-visual feast accompanying his live performance of the songs; at the time, I rated it an interesting and valid experiment in the context of a new approach to staging and presenting the music, but I felt some of the songs were distinctly over-scored, an aspect also reflected in the actual 1999 album release to a certain extent. More crucially, however, in the intervening decade the songs from Track Of Words have fallen by the wayside somewhat and ended up as relatively little-known within the Knightley canon (except to cognoscenti of course!), and even marginalised into comparative obscurity - some might say a fate which they clearly do not deserve, for they contain some of Steve's best writing IMHO.
So the present revisit has done them an excellent service, in bringing out their latent lyrical power and strength where these aspects had sometimes tended to become submerged beneath the often fulsome, relatively radio-friendly musical arrangements and bigger production feel of the original album. The songs' new clothings are largely acoustic-based, but quite different in feel to what one might consider a stripped-down Show Of Hands approach, instead investing in fresh and uncluttered textures with the additional benefit of some occasionally unexpected instrumentation and colourings.
The focus is still very much on Steve himself and his solid and impassioned vocal delivery, with some key ancillary contributions (from Messrs. Beer, Clifford et al.), but on many of the songs his chosen tempo is now more leisurely or more deliberate, and more conducive to conveying the committed observation of his lyrics now in finer, more readily savoured detail, while almost incidentally pointing up the (often underestimated) versatility and diversity of Steve's writing. Rush Of Blood, for instance, which in its previous incarnation kinda rushed by (yep!), is now revealed as a desperate and considered piece of soul-searching, while Faith In You gains both momentum and even sharper credibility with its bright-eyed retro-bluesy shuffle gait. Face In The Frame is now a truly heartbreaking highlight of the collection. An antique piano lends an added poignancy to the title track, and a sassy trumpet part (courtesy of Jerri Hart) brings a curiously sensual feel to the acute fragility of Broken.
That fine young singer Jenna duets memorably with Steve on a spellbinding new rendition of Caught In The Rain. The familiar sentiments of Cold Heart Of England still ring very true, and hit home even harder now they're shorn of the production effects of the original recording and focus more on the plaintive slide guitar of guest Dave Wood. The bonus track, Rock You To Sleep (a co-write with Seth Lakeman), forms a useful adjunct to the train of thought running along the track of words. All in all, this bold retracing of Track Of Words has turned out a real triumph.
www.showofhands.co.uk
www.myspace.com/steveknightleymusic
David Kidman April 2009
---
Steve Knightley - Cruel River (Hands On Music)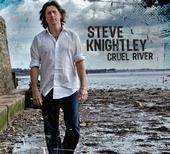 Show Of Hands' principal songwriter has gone it alone (temporarily) for this latest solo venture (his first since 1999's Track Of Words), with both a lengthy 25-date tour and this album's release neatly coinciding once again. It would be all too easy to just make the straightforward, honest statement that it's a further set of fine songs firmly in the Knightley mould: full of savvy, wit and understated compassion, distinctively melding traditional and contemporary, and as ever shot through with a potent sense of place with archetypal West Country and English strands. Needless to say, that would be a bald summation of the album's qualities. But as always with Steve's writing, however impressive on first acquaintance and however immediate the hooks and melodies, other resonances will invariably creep out to haunt you, subtly or otherwise, for some time thereafter and soon you'll feel the songs are as much a part of your own musical fabric as all the previous Knightley creations you know and love. All Quiet On The Western Front is a cryptic take on traditional folk ballad form and styling, while Poppy Day couches Steve's alternative, ironic view of the symbolism and business of remembrance in a deceptively cosy, almost chugalong setting. True poignancy also surfaces on the title track, a story of powerful passions with a typical twist, and the wistful She's Gone. Later, Transported is a wittier kind of counterpart to previous ghost-story pieces The Bet and Widecombe Fair. In addition to the above-mentioned new songs, Steve also revisits two of his earlier standards: he presents a chansonnier's rewrite of Are We Alright? as Tout Va Bien? and revamps Crooked Man with an altogether sharper focus. The album's brace of covers comes towards the CD's close: the beautifully evocative Caragana Wind comes from the pen of Canadian folk/country veteran Gary Fjellgaard, while Steve's encore choice for the bonus track is a superbly-turned rendition of Mark Knopfler's Romeo And Juliet (that one's already gone down a storm at gigs, and this is a live recording). You'd expect Steve to play all the instruments himself - and sure enough he does just that, albeit on just four tracks... on the others he's sensitively and unpretentiously augmented by Dave Wood, Matt Clifford and/or Mark Tucker.
www.myspace.com/steveknightleymusic
www.showofhands.co.uk
David Kidman June 2007
---
Steve Knightley, Seth Lakeman & Jenna - Western Approaches (Hands On Music)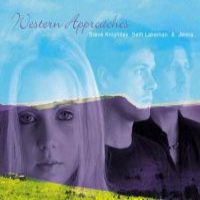 Steve Knightley and Phil Beer have so many musical incarnations outside their phenomenally popular acoustic partnership, Show of Hands, it's getting difficult to keep up.
Knightley has hit the ground running with his latest recording, which sees him joining forces with two young fellow West Country musicians - Seth Lakeman (vocalist, tenor guitarist and fiddler extraordinaire) and the amazingly gifted 16-year-old keyboard player and singer, Jenna Witts.
Knightley acts as the catalyst and, despite having worked together for such a short time, this fresh new band manages to sound surprisingly tight and upbeat on this debut album. It's an exciting concoction of pooled creations and I love the juxtaposition of the material, covering new songs from all three, but also reworkings and singing of each other's numbers.
The song Jigsaw - first track on the album - perfectly epitomises this "work in progress". Some pieces fit together well whilst some are temporarily missing.
Steve contributes mandocello and cuatro to some numbers whilst his rich, textured voice is effective on Seth's sad The Ballad of Josie (from his wonderful Dartmoor-inspired Kitty Jay album). Conversely, Seth has breathed brilliant new life into Steve's The Keeper with its gamekeeper/WW1 analogy, adding a "Jacky Boy" chorus merely hinted at in Steve's more downbeat original.
The much-heralded Jenna has a startlingly mature voice for a 16-year-old who recently sat her GCSEs. She sings a lot about the sea, sand and surfers she can see from her North Devon home - capturing the momentum of the tide in Surfers' Storm, offering a reflective moment in Sand in your Shoes and conjuring up the beauty of a sunrise in her mellow Dawn Wave. Her songwriting is still simplistic and the harmonies safe rather than adventurous but she is on a fast track to learning her craft.
Seth, one of the most exciting performers around, contributes the subtly flowing Image of Love which contrasts completely with the frenetic Captain's Court, which is Lakeman at his dynamic, high energy best.
Elsewhere, Knightley revisits his wonderful 1999 song Track of Words whilst Jenna sings his delicate If I Fall and Seth has rearranged Knightley's punchy, political number Cut-throats, Crooks and Conmen.
But most intriguing is Knightley's new song Crooked Man - a sparse, superbly crafted number that subtly delivers a menacing beat and message, moving from innocent nursery rhyme to scary global politics and showing why he continues to be one of the finest singer-songwriters on the circuit.
Western Approaches is an album that grows on you, with its many musical twists and turns. And this new band has legs so let's hope it's not a one-off, one album affair. It would be a shame to leave the jigsaw unfinished..
Jane Brace
---
Steve Knightley - Track Of Words (Hands On Music)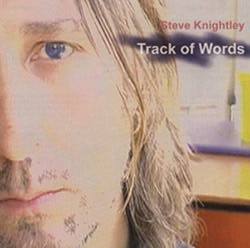 This latest solo collection contains many songs that are pleasing, but its never going to set the world on fire. For anyone who knows Steve from his work with Show Of Hands, this isn't a SOH record - indeed, to compare it would be unfair.
There are notes of sadness, loneliness, even a hint of desperation in many of the songs. From the opening track, 'Ahh! (Running Away)', with spoken lyrics under the melody and talk of "Just give us the cash, son, and we won't break your neck" you know you're not going to get a celebration of the joys of the countryside here. Indeed, the stand-out track of the CD is 'The Cold Heart Of England', a railling against the industrialisation of the countryside and the international branding of the shops on the high street.
It's not all gloom - the bouncy 'Faith In You' is full of hope, and the title track offers comfort to an unseen travelling companion. The closing track, 'Broken', looks on toward a new love with the chorus "It's OK to feel this way again". Despite the bleakness of some of the emotion here, in the end... something always starts working out right.
Musically, it's good stuff. There's some fine guitar playing throughout, notably on the title track, and lovely mandocello work too. Matt Clifford arranged the tracks, so a safe pair of hands there, then. Matt also shares the writing duties on three tracks.
As I said at the start, this CD won't set the world on fire, but for anyone wondering what Steve can do on his own you could do worse than part with a bit of cash to find out. It may be bleak in parts, but the imagery in the lyrics and the superb guitar playing will repay repeated listening.
Mark McCulloch
---
The Knitters - The Modern Sounds Of...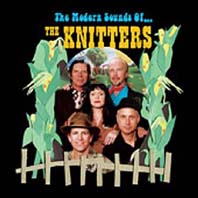 It's been 20 years since former X members Excene Cervenka and John Doe got together in the studio with Dave Alvin, and DJ Bronebake to record Poor Little Critter On The Road. But finally, joined by Jonny Ray Bartel on string bass, here's the follow-up and, whatever the title may say, it sounds like there's been no time in-between.
So, rockabilly, swing bluegrass and country train rhythms then, put to the service of self-penned tunes, trad tunes and evergreen covers. Of the oldies, country devotees will recognise the Stanley Brothers favourite Rank Stranger and the beer swigging strains of Bill Anderson's I'll Go Down Swinging but it's long serving X fans who'll get the most out of Doe and Cervenka revisiting their own past with a new takes on Burning House of Love and In This House That I Call Home and the first ever studio recording of live favourite Skin Deep Town with its barbs about superficial lives.
Given X's erstwhile punk origins, it's not too surprising to find some politics poking through on newer material too, case in point being Doe and Alvin's The New Call of the Wreckin' Ball which puts a fork into the conditions of American abattoirs. They're at their best though when they're just kicking back and going with the Americana flow on something like Doe's honky tonking Try Anymore.
It's not quite as good as its predecessor and their country blues take on Born To To Be Wild really should have been left on the shelf, but it certainly leaves you hoping they're not in their 80s before album number three comes around.
www.xtheband.com/theknitters.html
www.theknitters.net
Mike Davies
---
Private Investigations - The Best Of Dire Straits and Mark Knopfler (Mercury Records)
As Christmas draws ever nearer, prepare to be hit by a blizzard of Best Ofs. However few, if any, will stand up as strongly as this one.
If Mini Discs or even 8-Tracks had been blessed with a Brothers In Arms, the band's seminal 1985 album, who knows where we'd be. That album ushered in and nurtured, the nascent CD age.
That analysis may be a little simplistic but it is true that it was the first CD to sell a million and it was said that more people owned the CD than owned CD players.
But this compilation is not just some curio, to be prodded and poked. Even in today's world songs like Private Investigations, Sultans of Swing, Tunnel Of Love (the Spanish City mentioned was a Whitley Bay fairground) and Romeo and Juliet are as bright and powerful as they were when they acted as beacons in the musical darkness of the 80s.
Everything you could expect, or want, from the band is here; the epic Telegraph Road, Going Home: Theme From Local Hero, and later material like the Trawlerman's Song and Boom, Like That.
But Mark Knopfler, the heartbeat of the band, put away Dire Straits and forged a rightly critically acclaimed solo career and his duet with James Taylor, Sailing To Philadelphia, produced the results you'd expect from the meeting of two giants of acoustic folk/rock. And on duets, there is an added treat with a new and exclusive collaboration between Knopfler and Emmylou Harris. Harris on her own makes the hairs stand up on the back of your neck, alongside Knopfler All The Roadrunning is pure magic, Knopfler sings with the easy assurance of an artist who has matured his music like fine wine, Emmylou is Emmylou, enough said.
It is fitting that this celebration, which comes in 1 and 2 CD formats, is titled after one of Dire Straits' finest songs, the thumping intro and sultry heaviness is a reminder of why they were, in their heyday, the biggest band in the world.
Michael Mee
---
Mark Knopfler - Shangri La (Mercury)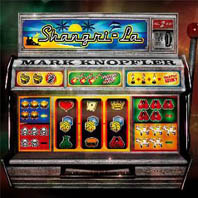 Let me declare an interest. On the last Sunday of 1985, I was in the second row of the Edinburgh Playhouse to see and hear Dire Straits on their Brothers In Arms tour. And yes I have the t-shirt, it doesn't fit anymore. Since Dire Straits ceased to be, it's founder and inspiration, Mark Knopfler has done what hugely successful musicians tend to do. He's made the kind of music he's most comfortable with. The big difference is that it's not only indulgent, it's also wonderful country blues, full of gently warming melodies and the kind of lyrics that make him one of modern music's great writers.
However, it would be incredible if no reminder of his former incarnation remained and, every now and again, a guitar moment, a melody or a lyric will bring those halcyon days. But in spirit, this is the album of a middle-aged man whose music has matured with him. Shangri La is not recorded to anyone's but Knopfler's agenda.
The impact of the album is a cumulative one, no single track defines its appeal but by the end of it, you find you've spent the best part of an hour in the company of a consummate musician. There's nothing garish, tawdry or grating tainting Shangri La, its affect comes courtesy of subtle shades. Perhaps because of the album's personal nature, or just the obvious affection with which it is performed, pride of place goes to Donegan's Gone a tribute to the late, great Lonnie Donegan. A musician waiting reappraisal but one who, as those in the know like Knopfler appreciate, made a massive contribution to popular music.
Shangri La is the tangible evidence of a lifelong love affair between a musician who has filled stadia and the kind of music that has always been closest to his heart.
Michael Mee
---
Lizanne Knott - South Of Graceland (Proper)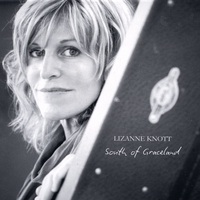 From Philly and now based in Pennsylvania, Knott's fourth album has been picking up solid airplay and reviews for its laid back soulful Southern stew of bluesy, jazz tinged Americana. Evocative at times of Maria Muldaur, her sultry warm drawl is clearly designed to help you ease into the smoky wee hours as you sit in some nicotine stained basement bar nursing a whiskey heartache, slowly burning through the seductive grooves of numbers such as Don't Let Me Down, the chunky country funk Why Baby Why and I Got Song.

Her jazzy colours spread wings for Wonderful Day as upright bass, brushed drums and a lazy trumpet summon a Lovin' Spoonful summery haze, Preacher shuffles through mid-tempo Southern country blues swing and Sunday turns on the organ and mandolin to deliver a late night Lucinda soulfulness.

My Little Town's snapshot of small town life, Jesus and Elvis (Revisited)'s meditation on saviours, the wistfully contemplative Too Much Love (another song to reference Presley) and the metaphor rich strings laced ballad Kill The Crows all bear testimony to her lyrical prowess. The word's been taking a while to spread, but this album should go some way to speeding up the message.

Mike Davies October 2009
---
Roger Knott - Dust And Promises (Leg Room Records)
London-born Roger has a healthy CV, first in bands Sorcery and Lifeblud and later doing support for VDGG, but his natural mode of expression is easy, Eagles-style country-roots songwriting. His first solo album Find Your Wings was released in 2004, and Dust And Promises is the followup, being a further collection of eleven self-penned songs, but this time round Roger took the decision to record in Nashville under the direction of producer Pat McIerney (producer of Nanci Griffith's Hearts In Mind album). There's some really nice supporting playing on Roger's album too, with Mike Daly's pedal steel work specially tasty - but I honestly found in this case that rather too often the playing engaged me more than the songs themselves. These are all, yes, tasteful enough, suitably relaxed and reasonably authentic in a respectable kind of accessible-Americana mould, but that's all. Roger is talented performer, sure, but although he makes all the right noises, and there's nothing badly done here, Roger simply doesn't have an individual enough voice to make his work rise above the torrent of similar offerings on the market.
David Kidman, July 2006
---
Habib Koité & Bamada - Afriki (Cumbancha)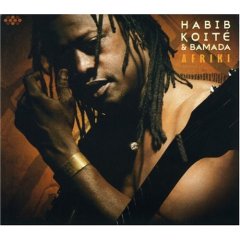 Although of all Malian musicians Salif Keita is probably the best-known in the UK, the story's different in the States, where Habib Koité is revered above others. It's a fact, though, that while he's a pretty fine guitarist, that more rootsy side to his talent is to a large extent subsumed by his reputation as somewhat of a pop star, which is not exactly the case (at least in purely musical terms).

Descended from a line of griots, Habib's a charismatic troubadour who's not afraid to mix western influences while embracing the various traditional Malian styles, and Afriki, his first new studio album in six years, while retaining its essential Malian quality through the lilting guitar undercurrents, nevertheless contains some enticing cross-cultural sounds which are couched in Habib's distinctively easy-going vocal and relaxed guitar work. It produces a very listenable (if at times quite laid-back) sequence of tracks which accommodatingly mix traditional influences from all over Mali with elements like a soul-style horn section (the title track), blues harmonica, shuffling reggae-tinged beats (N'ba) and a soft-edged western rhythm section alongside indigenous Malian folk instruments such as the balafón (xylophone) and n'goni (lute) on Fimani - and even a weird but effective chorus of hunter's horns on Nta Dima. Those tracks work better than those where Habib seems to be pandering more to mass-market tastes (eg with the string arrangement on N'teri), and the disc closes with an attractive guitar solo piece (Titati). Indeed, although a certain amount of dilution of the true Malian musical experience is unavoidable, virtually the whole album satisfies. And Habib's lyrics range persuasively from the personal to the general political challenges of his country, with the gentle agitation of nation-building prominent on tracks like Barra.

With Afriki, Habib's making a perfectly reasonable attempt to sell a considerable number of records and expand his fan-base even further; that fan-base is unlikely to be disappointed with this well-produced disc, and it may well achieve Habib's intentions while proving an entry-point for non-African-music-enthusiasts, paving the way for exploration of the delights of the rawer Malian musical experience at a later date.

www.habibkoite.com
www.myspace.com/habibkoite

David Kidman October 2007
---
John Kongos - Lavender Popcorn (Castle)
UK-based, South African-born John's best remembered for those stomping pre-Glitter hits He's Gonna Step On You Again and Tokoloshe Man, but his musical pedigree dates back to the paisley, pastel days of British sunshine pop of the mid-60s, and this useful collection gathers together virtually everything John recorded for the Pye, Piccadilly and Dawn labels during those heady years from 1966 to 1969. Starting with his début single and continuing on through recordings with the somewhat effete Floribunda Rose and the more overtly "nuggety" Scrugg (whose influences veered between Procol Harum on Everyone Can See to early Status Quo on the more whimsical I Wish I Was Five, and let's face it, you either love or hate those typically silly psych-pop obscurities like this compilation's breezy title track!), then culminating in the more "progressive" album Confusions About A Goldfish, which he released under his own name at the tail-end of the decade, which is included here in its entirety together with three previously unreleased demos from the same period and shortly after. John's progression from pop-folk-soul balladeer is fascinating to chart, although it's probably accurate to say that no sense of readily discernable individual songwriting identity comes across in the early recordings, which are largely very much of their time and good examples of the plethora of emerging talent. The Goldfish album, though, is another kettle (as they say), and although definitely uneven in quality and beset by an opaque production, its delights were completely new to me, so I welcomed the chance to hear it. Again it's very much of its time, and some of it's rather over-fulsomely orchestrated, but there's an attractive acoustic-troubadour-style seriousness of purpose that more than occasionally manages to rise above such trendily pseudo-meaningful aspects as the album's title. The somewhat Lennonesque 1970 demos then proceed to hint at what might've been, had John not been dropped by Pye. A very useful collection.
David Kidman
---
Bassekou Kouyate & Ngoni ba - Segu Blue (Out Here Rec)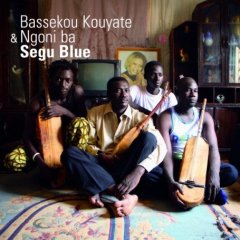 I can't think that there are many musicians who can trace their musical heritage back to the 13th century. Most would struggle to trace it back to the 20th. Malian Bassekou Kouyate's family have entertained African nobility for generations. As one of the country's premier 'griot' families, their role was to act as councillors to the royal family, including entertaining at weddings and baptisms.
So it is tradition, as much as history, that underpins Segu Blue - It's also a debut album that will surely see Bassekou Kouyate emerge from the shadows cast by the late, great Ali Farka Toure and Toumani Diabate - that sense of tradition is reinforced when you learn that Kouyate has reached back 400 years to the music of the Bamana empire and in particular its capital Segou.
As for Segu Blue itself, there's a sense of freedom in listening to an album whose lyrics are in language not your own. It now boils down to listening to rhythms and melodies and experiencing the emotions they invoke. Listening to Segu Blue is about capturing the spirit of the music not its literal meaning.
There are also no preconceptions or yardsticks by which to measure its merits, the listener is put in the happy position of enjoying the music for what it is, not what they think it should be.
The instrument at the heart of Segu Blue is the Ngoni, a three-string lute thought to be the ancestor of the banjo, Segou music is also considered to be a forerunner of the blues.
Listening to Segu Blue you're struck immediately by its quiet digntity, nowhere on the album is there even the merest hint of any 'westernization' of the music in order to somehow make it more accessible. There is a pure, simple honesty about every song and the title track, which closes Segu Blue, is an eloquent and intelligent ambassador for the whole album.
Even without that literal understanding there is an overriding feeling that every song relates to something vital. This is the sound of a people's culture and beliefs, in its trst sense it is roots music.
It also shows that music with a sense of history is a universal and transient language. No doubt what we think of Spanish and latin rhythms were carved out of music like Segou.
There is absolutely no need to understand Segu Blue to enjoy and appreciate its elegant beauty, what is important is to understand that it belongs in the heart of the musicians who are keeping something precious alive.
www.myspace.com/bassekoukouyate
Michael Mee May 2007
---
Kandia Kouyate - Biriko (Sterns Records)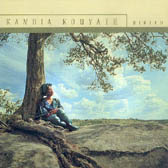 From the opening blast of guitar from Djelimady Tounkara on San Barana, you know that you're in for something special with this record. Her previous records have featured top quality Malian traditional music recorded in her Parisian base. With Biriko, she takes on a number of influences without the record becoming one of those stilted blends of the traditional and the modern. Yes, that is accordion that you hear on 'Gnanama' and it's quickly followed by some wah-wah electric guitar to open up Tchegniba. However, it all sounds as natural as the day that this traditional style was born. The dreaded word 'programming' is buried in the sleeve notes and there's a credit for Latin percussion for Pibo Marquez but neither raise their heads to spoil the effect of Kandia's delightful voice. She mainly sings in her native tongue though throws in a little French on Mortalite. Each track has its own character from the strident rhythms of Kirin to the sound of the African flute that soars across the opening of Kadabila. I know that this sort of music is an acquired taste. If you've acquired it, this CD is a 'must buy'.
Steve Henderson
---
K-Passa - Born Again [Que-P Records]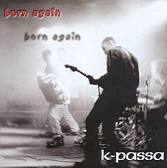 This is a new (mostly) live album - there are a few studio overdubs - from a band that I have not come across before, although it seems that they have been around for about ten years. With this CD they state that 'It closes the book on all the old material, and allows them to concentrate on new material and a slightly new direction for 2001'.
To my ears the band are closest in sound to The Blazing Homesteads, with a feelgood festival type of delivery, but are more electric guitar lead, with lots of 'power chords' and the like. Fiddle and squeezebox are present however and add substantially to the mix. Vocally they are good, but miss the subtlety of the Homesteads.
There is an energy there though - I would like so see then live to get a fairer impression. The songwriting is generally good - I liked 'Nothing at All', 'Whispered Light', and 'Love's Trainee' especially. Some of the tracks compel one get up and dance, and even sing along - 'Johnny' is a good example, and the slower songs have a charm - again 'Whispered Light' springs to mind.
Overall, this is a good collection of tracks, just lacking a little light and shade. Some songs are a little too similar for me, but despite this it's a good listen.
Jon Hall
---
Brian Kramer & The Couch Lizards - No Regrets (Armadillo)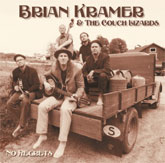 American Kramer and his Swedish cohorts produce their first album for Armadillo and open with the Sonny Terry & Brownie McGhee inspired title track. What follows is set of self-written gentle blues to while away the hours. Kramer's National steel guitar is to the forefront throughout the album and no more than on Old Photograph. It's not all about blues though, Long Ago is a country song but again, the gentle sounds prevail.
Harmonica player Mats Qwarfordt shares some of the songwriting and takes over the vocals on his own composition Come Home To Me. This has a sleepy feel and is one for a Sunday morning. Broken Angel is another country song but the blues return on I Must Be Dreaming as the Lizards give us some Louisiana style. The smooth action continues with Every Little Bit Counts before the pace is upped for the first time for You Can Change It All but they still maintain that acoustic ambience. It had to be too good to be true and the pace drops again for Right As Rain. Don't Fall Too Deep has that Terry & McGhee feeling to it again whereas Rocks In My Heart goes electric for the second Qwarfordt written and sung composition. Classic blues!
The album finishes with the beautiful Little Stone House (I love mandolin), a song to contemplate by. There is room in the blues genre for all sorts and Brian Kramer is carving a niche for himself.
www.briankramerblues.com
www.bluearmadillo.com
David Blue
---
Anna Krantz - Precious Time With You (Glad)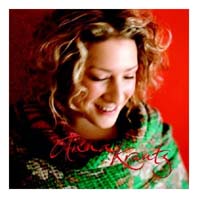 London based but with a musical heart that beats to the pulse of New York with blood from the veins of the legendary Brill Building, Krantz is a 22 year old graduate of the Chicken Shed Theatre Company, plays a mean piano and arrives with a debut album that will inevitably produce lazy Norah Jones comparisons.
It is, however, far more in tune with the likes of Rickie Lee Jones, Carole King, Chi Coltrane and Joni Mitchell. There are times too when you'll hear definite traces of the young Streisand (Precious Time With You) and Aretha Franklin (Bruises), comparisons not made lightly but which she bears with accomplished ease.
Musically she opens up with the old school r&b swing flavours of Sweet Devotion, but if blue eyed soul pop informs much of what follows the infectiously catchy Pick Me Up harks back to 50s jazzy swing (especially with that Robbie Macintosh guitar break), Dancing Man recalls the vintage grown up piano pop of Billy Joel while both We Still Love You and the closing Necklace testify to a love of classic emotion squeezing show tunes.
Capable of belting it out and dropping back to a fragile whisper, she's got one hell of a voice while such superbly crafted songs of love, loss and marital collapse as Every Little Detail, the infectious How You Gonna Love Me and, arguably the album's finest moment, slow waltzing piano ballad Free Woman more than justify those King and James Taylor. Keep a close eye on her, you'll be telling everyone you heard her first this time next year.
www.annakrantz.com
www.myspace.com/annakrantz
Mike Davies, Sept 2006
---
Sharron Kraus - Right Wantonly A-Mumming: Seasonal Songs & Celebrations (Bo' Weavil Records)
Sharron's a respected figure on the "branch" of the Oxford folk scene that spawned Spiers and Boden, but she doesn't seem to be too well known any wider afield, which is a shame. She's blessed not only with a strong, crystalline clear singing voice that commands your attention but also with a real gift for writing folk songs heavily inspired by the tradition – and fortunate to have as collaborators some talented musician and singer friends (including the aforementioned S&B, Fay Hield, Ian Giles, Graham Metcalfe and Ian Woods) to help her realise her vision. The disc's title quotes from a madrigal by Thomas Weelkes, but it's the subtitle which better reflects Sharron's aim here: "to create songs that could be sung to celebrate the seasons and mark the turning points of the year; songs with choruses that were easy to pick up and that would sit comfortably alongside traditional wassailing songs, carols and May songs". There will always be a demand amongst folk audiences and performers alike for good-quality seasonal fare; any newly-composed songs will inevitably take time to "bed in to" the repertoire, but encouragingly there are plenty of recent examples, from Dave Webber's May Song and Richard Thompson's We Sing Hallelujah through to rousing sing-the-seasons-round classics like When All Men Sing (Scowcroft/Gifford), all of which score highly on the above points and which are now firmly established in the folk pantheon. So how do Sharron's own contributions measure up? Pretty well as it turns out, I think... The simple, warm poetry of the hypnotic Wake Up, Sleepers, the generous benedictory Wedding Song, and the compelling Sun And Rose with its intriguing use of irregular metre - all of these engage immediately, but there's much more to enjoy here. Sharron's melodies are cast much in the traditional mould, and although not all of the songs make an instant mark in that respect they do repay your effort and I can foresee several of them doing the rounds rather sooner than you might think on first acquaintance. In fact, a certain degree of understatement is a positive feature of much of the material and its performance (for this is one of those records that doesn't need to thrust itself in your face like a bad mummers' play to get your attention!). Sharron sensibly accedes lead-vocal duty to other members of her gallant crew where appropriate, and to good effect too: five take a verse each on the atmospheric All Hallows (the tune for which closely mirrors the traditional Souling Song familiar from the Watersons' Frost And Fire recording), while Ian Giles gets the gently lusty Welcome, Joyful Spring, Graham takes Harvest Time and Jon Boden is the first singer you hear on the May Song. The instrumental colourings (mostly fiddle, melodeon, whistles and percussion) come into the category of what I'd term imaginatively rustic minstrelsy, and suit the songs very well, especially since they're selectively employed. I wouldn't want to "keep mum" about this quiet gem of a disc, which is right wantonly beguiling (well, in the sense of playful rather than lewd) – and it's really attractively packaged too.
David Kidman September 2007
---
Alison Krauss & Union Station - Paper Airplane (Rounder)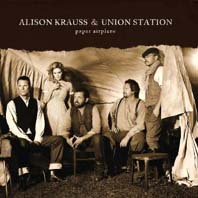 Ever since she first found Grammy winning success, Krauss has steered very much a mainstream course, often bordering on middle of the road, with only the occasional reminder of the undiluted blue grass roots that characterised her early recordings.
However, after the international success of Raising Sand brought to the attention of a far wider global audience than even her multi-million selling solo and Union Station albums, I'd hoped that, taking her cue from Plant, she too might raise her game by exploring beyond her comfort zone. Perhaps even venturing into the uncharted waters of songwriting, her only contribution to date being the co-penned This Sad Song back in 2004.
But no. Having abandoned a Raising Sand sequel as being 'premature', the first album with her band in seven years adheres unswervingly to the tried and trusted, complete with three more trad styled numbers (Dust Bowl Children, On The Outside Looking In, Bonita and Bill Butler) on which Dan Tyminski gets to holler rather more forcefully than required and startle those drifting off to Krauss' mellifluous tones.
She, of course, is polished vocal purity with impeccable playing to match and no one could deny that the likes of the title track, Sinking Stone and Lie Awake make for extremely pleasant easy listening country. But they're never more than that and, for all the jobbing songsmiths she relies on for material, the only two songs that stick in the memory are covers, Jackson Browne's My Opening Farewell and Richard Thompson's Dimming Of The Day. And even then, while neither approach the unlistenable level of Baby Now That I've Found You, her dedication to smooth perfection drains both of almost all the world weary emotion of the originals.
Her fans will adore it but, for those of us who saw the exciting potential for a reawakening or even a reinvention in the wake of that collaboration, this is less the sound of raising and more that of dust settling.
www.alisonkrauss.com
www.myspace.com/alisonkrauss
Mike Davies April 2011
---
Alison Krauss - The Essential (Rounder)
Krauss has done more than most to bring bluegrass to mainstream and crossover audiences, so it's perhaps telling that, save for the title track of 1992's Every Time You Say Goodbye and a seemingly previously unreleased 1994 live version of Wish I Still Had You (originally recorded two years earlier for I've Got That Old Feeling), this latest compilation focuses on her albums since 1997.

Two earlier collections are trawled for three of the tracks, country chart flop Simple Love and Sawing On The Strings from A Hundred Miles Or More, and Broadway from 1995's Now That I've Found You. Then you get a brace each from New Favorite (Let Me Touch You For A While, The Lucky One), Lonely Runs Both Ways (Restless, A Living Prayer) and Live (her excruciating Baby, Now That I've Found You and the far better When You Say Nothing At All) and one each from So Long, So Wrong (the title track) and Forget About It (Empty Hearts).

It's a calculated safe collection, though whether it justifies the 'essential' tag is a matter of opinion, but what's strikes as strange is that not only is there just one cut from Raising Sand, the collaboration with Robert Plant that's done more than any of her past releases to introduce her to a non country, non bluegrass audience, but she's opted to make that Sister Rosetta Goes Before Us. A good song, but, surely either Trampled Rose or Please Read The Letter would have better served the compilation's title.

www.myspace.com/alisonkrauss
www.alisonkrauss.com

Mike Davies July 2009
---
Viktor Krauss - Far From Enough (Nonesuch)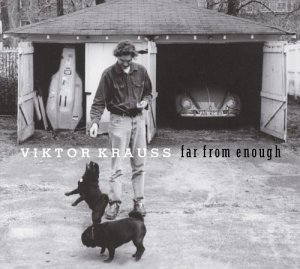 Bassist Viktor, elder brother of singer Alison, has played a key supporting role on the scene for some years, latterly with Lyle Lovett and his various bands, but here he turns in his first properly-designated solo release, a tasty, thoughtful and evocative effort that he himself describes as a "soundtrack without a movie". It's reminiscent to some extent of Viktor's earlier collaboration with jazz guitarist Bill Frisell, Nashville, which brought a country influence to bear on the brand of jazz that might best be termed atmospheric. Far From Enough also utilises Bill's talents as it happens, along with contributions from Jerry Douglas and sister Alison herself, and Steve Jordan on drums on around half the tracks. The overall impact of Far From Enough is at times distinctly New Age, but with rather more musical substance than that genre is often given credit for. Perhaps a better tag might be a kind of incessantly brooding film noir soundtrack, with unsettling opuses like Side Street and Split Window typically evoking sinister, rain-drenched nights or shifty, uncertain mindscapes, you take your pick. Alison's suitably ethereal wordless vocal contributions add much to the mix, notably on Big Log and Philo. There are some surprisingly rocky moments too, though, like Grit Lap (which could almost be an Obscured By Clouds outtake - just as Side Street could have come from the More film soundtrack) and the altogether funkier Here To Be Me. Perhaps the production, in conforming to the toned-down sepia-noir grains of the sleeve design, errs a little on the side of understated, even opaque at times, which blurs the impact that much of the music could have had if it had been brought into a sharper focus. But the eclectic combination of influences and sounds is always fascinating, and the standard of musicianship on display here is just as you'd expect - uniformly superb. Repeated plays while in an ideally receptive mood will yield considerable listening satisfaction.

David Kidman
---
Sonja Kristina - Harmonics Of Love (Market Square)
After the eventual breakup of groundbreaking prog-rock outfit Curved Air, Sonja (the band's songstress and key vocalist) went on to define and then nurture her own brand of "acid folk", which in turn spawned the "astro-folk" sub-genre. This present disc constitutes a handsome enhanced-reissue of Sonja's second solo album, 1995's Harmonics Of Love. The album's overtly trippy character provides an unforgettable, distinctly Glastonbury-type experience; a happy afterglow halo surrounds its sequence of "songs of desire, heartache, forgiveness and fellowship", offering new-age acoustic and electronic exploration in trance music both melodic and ambient, punctuated with sampled natural sounds. Sonja proves her exceptional vocal adaptability on a set of spiritually aware self-penned songs, as well as festival-style latter-day revisits of two former Curved Air pieces and even a cover of A Woman's Heart (now bet you didn't expect that!), and she's blessed with mesmeric backings from Paul Sax's violin, Robert Norton's cosmic keyboards and the rest of her Cloud Ten band. This reissue disc is generously filled, for it closes with no fewer than six entirely relevant bonus tracks (including output from her current project MASK) bringing Sonja's special sonic vision bang up to date.
David Kidman January 2010
---
Kris Kristofferson - Closer To The Bone (New West)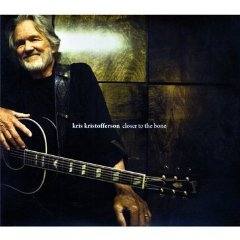 Kris's latest CD is an intimate, intense set of new songs on which he reflects on his own personal journey that has brought him to where he is now in life, in "a celebration of that point in life where every moment becomes precious".
Produced by Don Was and featuring the talents of (the late) Stephen Bruton (guitar, mandolin), Rami Jaffee (keyboards) and Jim Keltner (drums) to gently embellish Kris's own guitar and harmonica, the set's darkly warm, rich sound imparts it a slightly valedictory quality. In particular, Kris's voice has the smoothly lugubrious (though not unattractive) demeanour of a cross between Johnny Cash and Leonard Cohen (indeed, one of the songs, the affectionate Good Morning John, was actually written for Cash about his struggles with addiction), an element which enhances the whole album's downbeat-but-somehow-comforting feel. That doesn't mean that the lyrics are necessarily especially downbeat – the delightful lullaby From Here To Forever transcends its melancholy setting, and even Hall Of Angels (dedicated to a lost child) has a silver-lining ambience in its waltz-time setting, while there's a dry, laconic humour about Sister Sinead. The sentiments and emotions expressed in these songs may be familiar and universal, but the sheer economy of their expression (even to the extent that one or two of them seem almost unfinished), allied to Kris's deeply resigned delivery and the admirably simple arrangements, serve to make them even more telling than a mere scan of the lyrics might infer.
This is a poignant and powerful set - although, even inclusive of with the bonus twelfth track (a rendition of what Kris introduces as the first whole song he ever wrote, "eleven years old and well on the way"!), it only stretches to just over half an hour's worth of music (frustratingly, the press handout refers to a parallel deluxe two-disc edition, but not to what else that contains).
David Kidman November 2009
---
The Pilgrim - A Celebration Of Kris Kristofferson (American Roots Publishing)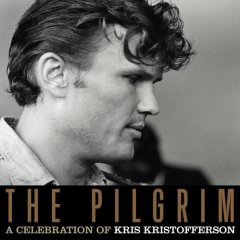 What can be said about the life and work of Kris Kristofferson that hasn't already been said? Actor, musician, Rhodes scholar and giant of American music, he is one of the true greats.
He has written many, many great songs, a selection of which are here, but he has penned three iconic ones, For The Good Times, Me And Bobby McGee and Help Me Make It Through The Night have blasted through generations and genres. To that you can probably add Sunday Mornin' Comin' Down, as a writer Kristofferson is one of the few who have earned the label legend. So this compilation is a well- named celebration, because as he showed with this year's This Old Road, Kristofferson is still a potent force. But it's always nice when a few friends drop in, sing your songs and say nice things about you.
It's probably best to deal with the 'icons' first. Shorn of any semblance of production and arrangement For The Good Times is the pick of the crop. Lloyd Cole and Jill Sobule turn it into an epic poem for a love lost and every nuance and emotion is laid bare. It is closely followed by Help Me Make It Through The Night, the tender care of Bruce Robison and Kelly Willis manage to make the song, covered by just about everyone you care to mention, fresh and interesting.
The only disappointment is Me And Bobby McGee, while Brian McKnight is to be applauded for originality, in this case it's a little too far, his touch is off and you have tread carefully around songs like this, they are precious to people.
It would be easy to be dazzled by the galaxy of country musicians who appear but undoubtedly the stars of the show are the songs.
Emmylou Harris and friends (Sam Bush, Jon Randall, Byron House and Randy Scruggs) get things off to a perfect start with The Pilgrim and, although Kristofferson claims that the song was written in honour of others, Johnny cash amongst them, the apple never falls too far from the Kristofferson tree.
After that it is delight upon delight for those who can savour the work of a genius, Roseanne Cash weighs in with a marvellous version of Lovin' Him Was Easier (Than Anything I'll Ever Do Again) as does Shooter Jennings with the Silver Tongued Devil And I. But it's Patty Griffin's heart-stopping rendition of Sandinista that stops the show, four minutes of magic.
Fittingly, the final word is left to the great man himself. With a voice that begins somewhere in the bowels of the earth, he sings Please Don't Tell Me How The Story Ends, you can't really ask for much more can you?
Michael Mee, July 2006
---
Kris Kristofferson - This Old Road (New West)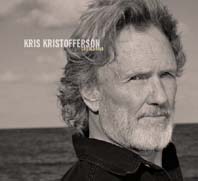 Arguably Kristofferson's best work was all contained on his first three albums, since which time he's turned out individually strong material but rarely such consistent levels of quality control. This then, his first collection of new material in over a decade, recorded under the guidance of producer Don Was, should be seen a something of a return to those vintage days. Stripped back to acoustic arrangements that primarily rely on just the emotive quality of his weathered and weary voice, the accompaniment of his guitar and an occasional harmonica, you find yourself thinking back to the days of Sunday Mornin' Coming Down, The Silver Tongued Devil And I and Why Me?
Given the fact he's now pushing 70, it's not too surprising to find him in reflective mood, casting his lyrical eye back over the years and miles travelled, sometimes tinged with regret (This Old Road), sometimes remembering those like Janis, Jimi and Waylon who've gone before (Final Attraction), sometimes offering himself as a cautionary tale to others bent on self-destruction (Chase The Feeling), and sometimes celebrating those who used their music to lay it on the line and sing the truth (The Show Goes On, The Last Thing To Go).
Specifically Wild American tips the hat to John Trudell, Steve Earle and Merle Haggard, all country singers for whom music and activism go hand in hand. There's love songs to domestic happiness and family too with Holy Creation and the disarmingly lovely Thank You For A Life, but there's still fire in the veins of the man who's quota of protest songs is up there with Dylan and Guthrie.
"Am I young enough to believe in revolution?" he asks on Pilgrim's Progress. The answer is to be found in the fire that burns through In The News, a song born out of the Iraq war that condemns the Bush agenda but also references the story of Laci Peterson, the California woman murdered, along with her unborn son, by her husband in 2002.
There's a song here that directly connects Kristofferson to his past, a new recording of The Burden Of Freedom from 1972's Border Lord. Written in the late 60s as a protest against those who would seek to repress and deride those seeking liberty and fighting for individual expression, in the light of the current Patriot Act crackdown in civil liberties, today the title is even more resonantly ironic, the charge it carries even more powerful. Whether any of the new songs will survive the years to come as well as this and those from the same era remains to be seen, but for now they're a welcome assurance that Kristofferson is still the man he always was.
Mike Davies, March 2006
---
Kronos Quartet - Floodplain (Nonesuch)
The Kronos Quartet is much more than a conventional classical ensemble, for in their 50+ recordings to date they've in effect created a whole new repertoire for the string quartet, with works specially written for them by composers all around the world. For their latest Nonesuch release, the ensemble has produced an exciting one-off project that combines new works written for the ensemble by composers from Palestine and Serbia with contemporary interpretations of classical music of Azerbaijan and India, as well as traditional music from Lebanon, Turkey and Iran and popular music from Egypt and Iraq. That's a hell of a range, and to present it all as a cohesive musical (and artistically credible) sequence is just one of the disc's towering achievements.
The thematic concept of the disc's sequence centres on the metaphor of the fertile floodplain which experiences new life after a catastrophe, just as cultures that undergo great difficulty will in time experience creative fertility. Thus, the multi-faceted music creates a dialogue with our collective concerns and issues and in so doing represents a continuously evolving interaction with the world of which we are part. In other words, Kronos Quartet communicate not merely by transposing the indigenous music of other lands to the string quartet medium (as earlier classical composers had done) - in itself a difficult enough task - but they positively encourage and wholeheartedly embrace the essence of the original music through integrated collaboration with the musicians of those lands.
The disc's rather seductive opening gambit is a gutsy swaying arrangement of a popular tango from 1940s Egypt, which is followed by Interference, an unsettling collaboration with a Palestinian musical collective, and then abruptly countermanded by the deeply sorrowful Christian devotional hymn Wa Habibi. The extraordinary voices of Azerbaijani father-and-daughter duo Alim and Fargana Qasimov join with the Kronos for the first of the disc's tour-de-forces, a live recording of a supremely powerful treatment of the bardic song Getme Getme, which contrasts with the ensuing alap from Ram Narayan's well-loved Indian Rag (Mishra Bhairavi), which tellingly blends the timbres of shruti box, tambura and electric sitar with Hank Dutt's keening, sarangi-influenced solo viola part. The typically frenetic, insistent rhythms of the Iraqi song Oh Mother, The Handsome Man Tortures Me provide a musical resonance of the country's recent military history, while on Beyati Shiraz the quartet's leader David Harrington vitally captures both the rich sound of the garmon (Azerbaijani accordion) and the wildly soulful spirit of the Azerbaijani canonical mugam on which the track is based. The Ethiopian song Tèw Semagn Hagèré is characterised by a startling and thrillingly plush new sonic palette whereby the Kronos play on specially-built instruments inspired by that country's 10-stringed lyre, the begena. And there's a plangent Lullaby, drawn from the repertoire of the Irani group Jahlé.
The disc's final item is a quite thorny (though intensely rewarding) 21-minute opus from the pen of contemporary Serbian composer Aleksandra Vrebalov, which reveals and evokes the multiple and complex layers of cultural identity of her native land, from the raw sound of the single-stringed gusle and incisive, almost Bartókian motor-rhythms, via sampled church bells and Muslim calls-to-prayer, to a wild Romanian gypsy dance interlude, then a more ominously pensive section and a strident conclusion.
This is a landmark release for the Kronos Quartet (who are already justly renowned for their eclecticism and the integrity with which they present it), brilliantly exemplifying their belief that musical artists have a responsibility to create links between cultures, now expressing this in a collective imperative to begin to build anew after dissolution and destruction.
David Kidman July 2010
---
The Kronos Quartet and Asha Bhosle - You've Stolen My Heart (Nonesuch)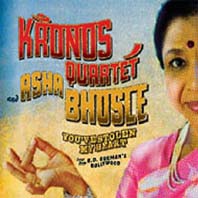 The subtitle of this fascinating and massively enjoyable release is Songs From R. D. Burman's Bollywood - which may need a smidgen of explanation… Rahul Dev Burman, who died in 1994, was a prolific composer of music for Indian popular films (Bollywood), over 300 in all; he'd married Asha Bhosle, the world's most recorded singer, back in 1979. Asha's well known in the UK - in 1994, with Vince Clark, she formed the synth-pop combo The West Indian Company, and over a 50+-year career she's received countless awards and nominations for her film soundtrack recordings; nevertheless, she was the natural choice of singer for this CD, rec orded as an homage to her late husband's music, and she sings on eight of the twelve tracks. The compositional signature of Burman is omnipresent on this release, but the San Francisco-based Kronos Quartet (who are renowned on the "classical" circuit for their enterprising, mostly contemporary repertoire) provide a further binding unity. They've explored film music in the past, and a feature of film music has always been its penchant for transcending musical categories and boundaries, so their immersion in the music of one of Bollywood's most inventive composers was a natural project with which to get involved. For the most noticeable thing about the music on this CD is its intense - and intensely unpredictable - magpie eclecticism. One minute there's those archetypal ultra-sweet, emotion-drenched swooning vocal lines swooping and soaring over ducking and diving glissandi from a massed string section, the next you're in the middle of a sinister cod-oriental spy movie with rippling pipa and cheesy organ embellishments, or a spaghetti western-musical with wandering sitars (and yes, more than a nod to Lee Marvin!), or even a tasty 60s psychedelic pop video with its myriad of colourful effects and quirky studio touches. Individual instrumental colourings and effects drop in and out of the overall picture like fleeting cinematic impressions projected on the screen of memory and perception. A couple of the pieces represented on this CD (eg Rishte Bante Hain) are not from film soundtracks, but Burman's compositional integrity emerges unimpaired whatever the purpose or method. Don't let the idea of the heavy involvement of a "classical" string quartet put you off, for the end result is as unlike the conventional sound of a string quartet as you could wish; in addition to the usual violins, viola and cello, the members of the quartet also play various electric instruments, keyboards and percussion. Chinese musician Wu Man and percussionist Zakir Hussain are brought in to add even more colour to the already rainbow kaleidoscope of the arrangements, and the result's a tour-de-force entirely worthy of Burman's memory. With their ingenious experiments, the four instrumental pieces provide superior, and wonderfully expressive, mood music in themselves, but in any case it's the stunning voice of Asha herself that's the dominant element in the musical soundscape for a lion's share of the playing-time - and rightly so. It's certainly stolen my heart! Rejoice and luxuriate, for the whole CD is just magic, and brilliantly conceived.
David Kidman
---
KTB - Indelible Ink (TTNG)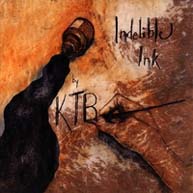 Oxford born and Birmingham based, sometime Little Sister member and former BBC Young Folk Award finalist Katy Bennett's been penning her own songs about "elephants, vegetarianism and unrequited love" since she was 12. Some 13 years later, you may not find any pachyderms trundling around her third own label album but you will find songs about self-expression and self-doubt and talk of Stratford-upon-Avon and mermaids. Not to mention instrumentation that includes melodica, wine glasses and, er, human theremin.
Musically, I Like You Like Me offers folk blues colours to a familiar frisky tale of the lure of forbidden love, liltingly graceful betrayed love song Willow Tree blends wheezing trad English folk and music hall to beguiling effect while Something We're Without (one of several songs touching on self-identity) conjures thoughts of Dory Previn and Kate Rusby alike.
There's some terrific material here; the hymnal swaying Perfect World with its inspired line 'you take too much butter, energy and time', the metaphorical tale of Middle England's floods on River Run Through Us, the title track's marvellous evocation of feelings bursting but scared of expression and reminiscent of Tanita Tikaram perhaps) the stand out bittersweet folksy The Girl With The Sad Shoes which deals with the ambiguous emotions of wanting to fit it and also be yourself as she sings "if you don't try to walk you'll never learn how to run".
I'd also heartily recommend Back From The Deep, a powerful song on which, accompanied by harp, accordion and didgeridoo, she recounts the story of the 2006 Tasmanian gold mine collapse in Beaconsfield, of the men that died, those that were rescued and the lasting traumatic effect on the women waiting above ground.
There's one major reservation in Ampersand, a perfectly good jazzy song about unfettered desires but one which Bennett delivers with a brassy swagger and gutsy, throaty delivery to which her voice simply doesn't sound suited, giving the impression of her uncomfortably forcing the notes. It's a pity that it's also the second track on the album, the first substantial thing you hear after the brief breathily acoustic intro of Bell. Don't be put off because there is so much here to delight, entrance and persuade you that Bennett is a major talent deserving of much wider recognition.
Mike Davies May 2009
---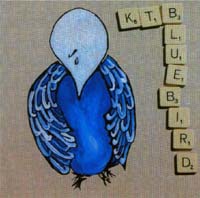 Sister of Goldrush's Joe Bennett, a former BBC Young Folk Awards finalist and currently studying music at Birmingham University, this is Katy's second album, following up 2002's All Calm In Dreamland with more songs of unrequited love and vegetarianism. Touted as a female Nick Drake, she melds folksiness with jazz and country, likely to twist melodies and rhythms around sideways and embrace bongos and cellos in the arrangements.
She cites Dory Previn among her influences, and that's readily apparent in the opening Five while elsewhere you'll detect kd lang on Fall with Patsyc Cline informing A Single Tear.
Production is unfussy and at times a little echoey, and if the scrape of guitar strings sets the teeth on edge there's a couple of numbers here you might want to skip, but Bennett weaves a certain magic through her songs that invest it with extra colour.
Familiar subjects of love's swings and roundabouts to be found on numbers such as You Never Left My Side, Loved and Fall while Bluebird notes how misery shared is misery lessened and elsewhere Hole In The Road is a lament for and hymn to Gram Parsons and Red Meat a playful vegetarian's song extolling the joys of tofu.
Hidden track (guessingly titled I Just Want To Be Free), recorded live with a Caribbean tropical party vibe where she sings 'don't wanna dance to Holly Valance nobody dances like me' shows she can kick up a pair of goodtime heels as well as flicker the torches and leaves you thinking this is a side that, along with perhaps fuller arrangements, you'd like to hear a little more of next time around.
Mike Davies
---
KTB - All Calm In Dreamland (Truck)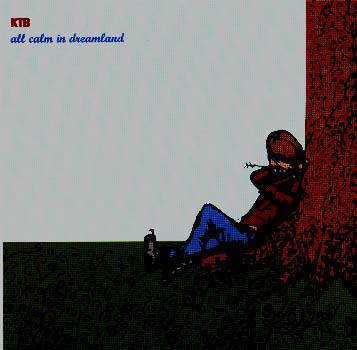 The initials denote not a firm of musical accountants or management consultants (perish the thought!), but young travelling guitar-toting singer-songwriter Katharine Bennett. Unlike the popular image which that description might conjure up, though, angst is replaced by a winsome, almost carefree stance - even though her work is not without its occasional bleaker visions. She expresses her feelings with a combination of down-to-earth humour and oblique philosophising, in rather airy, wispy and deceptively casual musical settings that sometimes recall Nick Drake or Kevin Ayers, or more recently Kathryn Williams, in their knowing naïvety. Katharine's own fairly basic acoustic guitar strumming is less to the fore than you might expect too, pride of place often being given to a mellow electric guitar, soft percussion touches, and exposed but effective bare keyboard work often incorporating strangely vacillating and piercing electronic tones, with occasional jazzy bass interjections. The drifting ambits of You Will Be Mine and Green Man both utilise what sounds like a small string section, though this ain't credited anywhere that I can see on the insert. It's not clear whether Katharine plays anything other than guitar, in fact. At her best, Katharine exhibits a seriously attractive Suzzy-Roche-like quirkiness (as on Elephants And Honey), but cuts like the disquieting title track could almost have come from Pooka's first album, and Little Boy is downright strange though oddly compelling. For sure, it may appear all calm in dreamland, but the undercurrent of nightmares is ever present. Initial impressions were that there was only around half an album of good material here and that Katharine should have waited for another batch of inspiration, but further listening reveals both more charm and more substance, and a distinctly nagging memorability, so I'm really glad I picked up on this obscure and pleasingly idiosyncratic little offering.
David Kidman
---
Christina Kulukundis (Self label release)

Perhaps understandably, the bio doesn't mention that the Greek New Yorker singer-songwriter once appeared on an album released by Skipping Discs, a Massachusetts-based covers-only label, entitled Saturday Night Hay Fever: Bluegrass Artists Perform Disco Hits on which she joined an outfit called High Class Family Butchers on a version of Boney M's Rasputin.

It's a past she can safely put behind her though with the release of her David Ogilvy produced debut album. Rich in a background of folk and country she brings a gentle rustic quality to her sweet ache vocals and relaxed melodies, the bluegrass sprouting through such numbers as the backporch and gingham banjo rippling How Long, I Do, and the fiddle flavoured hayseed dance nugget Circumstances Change.

Co-writing with Ogilvy, her own material is assured and appealing, at its best on the opening The Dishes with its wistful tale of a spirit borne down by household drudgery. But there's a good choice of covers too, bringing her hint of twang to thoughtful arrangements of Jimmy Webb's Do What You Gotta Do, Shelby Lynn's slow bluesy Lookin; Up, Neil Young's Only Love Can Break Your Heart (bringing out its inner torch song), a slightly more uptempo than usual take on Townes's If I Needed You with some fine mandolin picking by Robin Clayton) and, to close out, Ben Harper's melancholic Waiting On An Angel.

Emmylou, Moorer and Nanci will doubtless be names trotted out when comparisons are made but on the evidence of this confident debut I suggest you start practicing pronouncing Christina's so you can use her as a yardstick for when the next rising star comes along.

Mike Davies
---
Dayna Kurtz - American Standard (Munich)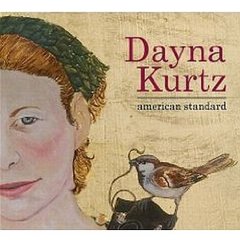 Despite having reviewed 2003's Postcards From Downtown here in glowing terms, neither of the subsequent two follow-ups, Beautiful Yesterday and Another Black Feather, found their way to my postbox for similar treatment. So, good news then that, three years on from the latter, her fourth studio album is currently ringing loud and clear from the CD player.
I have no idea of the musical journey in the interim, but, recorded in her native New Jersey, Memphis and New Orleans, its evident that time spent on rockabilly guitar lessons and Masters level poetry writing courses in New York, not to mention soaking up log cabin life, has paid off with a confident, muscular album that both rocks and swoons in equal measure.
Sounding a lot like a young Joan Baez, she opens the album with the banjo accompanied Greenwich Village folk feel of Invocation before putting those guitar lessons to poky use on Good In 62's echoey vocal and loose limbed swinging rhythm and then swinging into the swampy blues of Billboards For Jesus with Kurtz hitting the deeper end of her register while the guitars squeal and the organ rides its noir sidewalks.
She's in molten form too for Lou Lou Knows, an old Slim Willet rockabilly tune that gets a blues and cigarette smoke workover while Hanging Around My Boy slopes across the speakeasy floor with boogie woogie piano and bluesy mouth harp and, recorded in the Big Easy with brass band The Nightcrawlers, Election Day grabs you by the arm and takes you off into a night of handclapping gospel and jazz swung carnival revelry.
She does, of course, give good torch and bruised ballad too. Are You Dancing With Her Tonight sees her slow waltzing with the ghosts of Kitty Wells and Patsy Cline, Elliot Smith's little known Don't Go Down gets the early hours Billie Holliday treatment, and, with dampened brushed drums, wounded lap steel and 'human hammond' backing vocals from herself and Keren Ann, she turns Here Comes A Regular, Paul Westerberg's ode to the drunk and lonely, into a six minute slow marching hymnal lament.
With a capella worksong gospel You Fine Girl completing the track listing and underlining the seasoned depth and maturity of her voice, she's set a standard that others are going to have to work hard to match.
www.daynakurtz.com
www.myspace.com/daynakurtz
Mike Davies January 2010
---
Dayna Kurtz - Postcards From Downtown (Munich)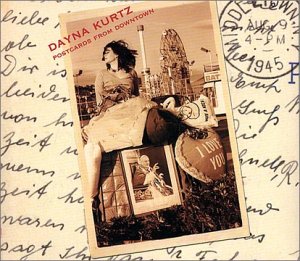 Ten years of touring have seasoned Jersey girl Kurtz's voice into something of wonder, at times husky and throaty like Marianne Faithful or Billie Holiday (notably so on Last Good Taste), at others soulful like Dusty or soaring like Roy Orbison on the glorious Love Gets In The Way as she sings of being "wild in places I wasn't before." She cites Rickie Lee Jones, Betty Carter, Tom Waits and Ritchie Havens among her influences, and its all here to appreciate. Quite literally so on Somebody Leave A Light On where Havens turns up to add his own rasp to the clanging, churning rhythms. Waits is an obvious touchstone musically, many of the numbers lurching like Rain Dogs while the soulful title track, her trusty slide guitar picking out the mood, evokes those hearts of Saturday night. But she draws on folk, blues and cabaret too for this, her first official album after several cassette only releases and a live one-off. Fred Astaire waltzes it into your life, demolishing any resistance from its first chorus and that plaintive world weary yearning in her voice. You might detect too a touch of Cohen filtering into Marlene Deitrich to the bluesy bassline roll of Miss Liberty, another cabaret infused anthem in celebration of her country, like a whore "who loves all her sad outlaws." But she's considerably more than the sum of her parts, her melodies wrapped around string quartets, accordions, violins and Walter Parks's "weird and ambient guitar stuff," her songs rich in fatalistic stories - of a man falling off the wagon on Monroe, of a town with nowhere left to go (Paterson), of a small town woman seduced and abandoned (Just Like Jack), of two lovers, one 'scared to fly' the other 'scared to land' (Last Good Taste), of what seems to be someone dying but content she knew love (Satisfied). It's intoxicating stuff, postcards with a first class stamp.
Mike Davies
---
Femi Kuti – Fight To Win (Wrasse Records)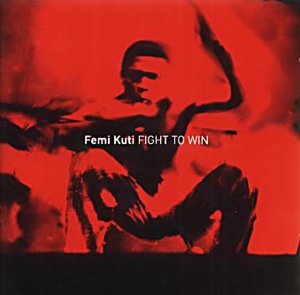 Recently, the dance world seems to have leapt like demons possessed on to Fela Kuti's outrageous funk and jazz catalogue. Wrasse Records themselves have a set of re-released material if you're interested. A little late, you might think, given that his influences spread worldwide even before his death. Anyway, better late than never and better still that it should help his son, Femi, establish a career.
On the evidence of 'Fight To Win', little assistance shouldn't be needed. Of course, you get a rush of vibrant Afrobeat with its jazz flavours, punchy horns and lyrics demanding freedom for Africans. Dad wouldn't have had it any other way. However, young Femi doesn't go for those thirty minute plus workouts but gets most of it down in tracks under seven minutes long. Personally, I find this somewhat of a relief! He has a knack of creating great hook lines that are well to the fore in 'Do Your Best' and 'Walk On The Right Side'.
The title track features a great rap from Jaguar Wright where you remind yourself that this has come full circle as Fela's singing style was one of the best known early raps. Though the 'when will Africa be free' type lyrics become somewhat monotonous (even if the sentiment is spot on), the record is stuffed full of fabulously funky stuff. Indeed, push back the furniture and roll up the carpet, I feel a bout of party fever is about to break out.
www.wrasserecords.com
www.gatewayofafrica.com - online African music shop
Steve Henderson
---
Albert Kuvezin - Re-Covers (Yat-Kha/Pläne)
Tuvan band Yat-kha have intrigued and stirred jaded musical minds over the past few years with an often highly adventurous fusion of Tuvan musics (notably the indigenous throat-singing) with western punk sensibilities. Now comes what's perhaps the most logical development, whereby the band's leading light Albert Kuvezin takes time out from the rigours of band tours (following recent hassles) to get into the studio and realise a long-time ambition to commit his own musical and spiritual journey to tape rather than trying out any new songs. This venture, therefore, involved making cover versions of material he loved from the back pages of western rock, using his own highly distinctive voice, acoustic guitar and Tuvan instruments like the khomus and zithers, aided by fellow Yat-kha members Evgeniy Tkachev and Scipio and the electric guitar of Justin Adams (from Robert Plant's band). The backings are a surprisingly delicate foil for Kuvezin's immensely gruff bass foundation-shaking vocals (think the creature from the black lagoon, say some commentators, or musically think Beefheart or Howlin' Wolf or Tom Waits with even more of a throat problem - not as unkind as it may sound, for Kuvezin's singing is an invigorating and stimulating listen). The majority of the tracks work really well, although some listeners may feel that the novelty value of that voice, its expertly controlled weirdness, wears off after a short while, and whether you respond to the original songs or not doesn't seem to be an issue. Then again, any artist that covers Hank Williams, Led Zeppelin, Kraftwerk, Motorhead, Beefheart, Bob Marley, Santana and the Stones in his own individual way should be worth a listen at least, whatever the result. And so it proves… At best blatantly surreal, at worst blatantly weird – but still interesting - listening to these covers is like hearing them through a distorted speaker in an alien country. Kuvezin's take on Rambling Man is seriously other-worldly, and When The Levee Breaks is just great too, with cascading, rippling zither tones boosted by raw fiddle, electric guitar and twanging jew's harp. The beast finally settles down to slumber after six minutes, but is revived for the robotic mutation of Man Machine (with a rhythmic approach that recalls that section of Beefheart's Electricity that ups the tempo to the gallop of Tuvan horses) and Iron Butterfly's In-A-Gadda-Da-Vida (though Kuvezin's rendition of the latter, a mere stripling at under four minutes, is unfairly devoid of the original's sprawling canvas and is closer to Egyptian Reggae if anything). Whereas Beefheart's Her Eyes Are A Blue Million Miles sounds strangely ordinary in comparison with some of the other tracks, delightfully observed though it is. As for the rest of the choices, well I felt Kuvezin more in tune with the slinky steppe-dancer of Black Magic Woman and the rebel-freedom-chant of Exodus - and, unexpectedly, the caustic observation of Play With Fire - than the traditional Will You Go (aka Wild Mountain Thyme), on which he might by some be unkindly compared to undisciplined folk club floor-singer, or Love Will Tear Us Apart (done to a simple acoustic backing) which it must have been tempting to rename Love Will Tear The Throat Apart…! But I liked the two non-rock choices - a song by the Tuvan symphonic composer Alexei Tchyrgai-ooi and a sarcastic, humorous item from the pen of the prolific Soviet singer/poet Vladimir Vysotskiy. All in all, Kuvezin's canvas and treatments have a similar feel at times to the work of Akron's Devo or SF's Residents, but unlike with the Residents (tho' again only at times) you can't level at Kuvezin the charge of suspected "designer weirdness", crankiness for its own sake (or even taking the piss); in any case, his is a different kind of personal cultural response to this selection of rock tracks. You can take this CD as a fun diversion or a more earnest musical response to a different culture - either way, it's both valid and highly enjoyable.
David Kidman
---
Kwame D - Things Are Looking Up (Yempew Songs)
Kwame D is a duo from near Leeds who over the past three or four years have been gaining a healthy profile and making inroads into the acoustic-world-music market with their vibrant performances at a host of weird and wonderful venues ranging from pubs and arts centres to coffee (and café) bars to folk and acoustic clubs and community street parties! They comprise Kwame Yempew (vocals, guitars) and Jeff Willacy (percussion). Originally, their act mixed a selection of high-quality crowd-pleaser covers of soul and reggae material with Kwame's own songs, predominantly soulful but with a pleasing summery sunshine groove; they released a five-track CD a couple of years ago, which was a sensible enough calling-card in that it showcased the duo's individual strengths and hinted well at the extent of the promise to come. That promise is fulfilled on this much more than creditable full-length album release.
Not only is the production pretty much ideal for the duo's particular blend - uncluttered yet atmospheric in all the right ways, and you can hear every subtle touch - But Kwame's songwriting has advanced considerably since the days of the EP; he shows an enviable and wholly natural mastery of reggae, soul and R&B idioms without being in any way derivative, encompassing juicy and well-realised world beats while all the time being possessed of a very keen commercial ear. He writes with an infectious upbeat optimism and an acute sense of flair that demonstrates a real insider's appreciation of the grooves - I'm convinced that Don't Give In and Party For The World (to cite two of many examples on this release) could quite easily make it into the charts, but very much at the quality end you understand! - while there's an authentic joyful township feel to Soaring and at the other end of the spectrum a genuine deep emotional pull at the heart of songs like African Boy.
However, not only is Kwame's songwriting right in there, but his singing is top-class too - strongly characterised, wonderfully lithe and abundantly soulful (sorry, that word again!), and expressive in all the right ways (though just occasionally with a little too much vibrato for some tastes perhaps). Jeff's percussion work (djembe, bongos and various shakey and clashy things) is empathic in all the best senses without ever smothering Kwame's vocals or compromising the rhythmic impact of his guitar figures, which display an impressively natural absorption of African stylings; it's impeccably recorded too. Kwame D are a great live act, and this CD does them real justice without trading any concessions.
David Kidman
---
Ben Kweller - Changing Horses (ATO)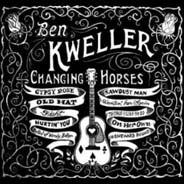 Anyone expecting the nasal voiced baby-faced Texan's fourth album to follow the same power pop path of its predecessors will be surprised to find that the lad's gathered together songs he's penned over the years and become a born again country singer. A little bit Austin, a little bit Nashville and a lot like they used to sing at those stetson and gingham dress dances back in the days of yore. Take trucker road anthem Fight, for example, with its perky lap steel, twangy Western Swing gospel and barroom piano middle eight, or how about the bluesy bluegrass opener Gypsy Rose (an upbeat ditty about a prostitute), or then again there's the Willie Nelson meets the Burritos of the guileless steel bubbling shuffle Things I Like To Do. And if Old Hat isn't tipping the brim to the sound of the vintage Eagles, then I'll eat my mine. Odd man out is Sawdust Man, a jaunty piano backed good timer (that even has CB chatter) that puts you in mind of Harry Nilsson indulging his vaudeville affections with an eye on eventually being covered by Ben Folds, but otherwise - and with the Jackson Browne meets Gram On Her Own in particular - it's an album country radio should clasp to its heart.
Heck, it's even got two death-themed songs, the closing hymnlike funeral march Homeward Bound about a junkie living under a Colorado bridge (and complete with a line about an angel up in heaven) and the poignant Ballad Of Wendy Baker, a song written when he was about 16, mourning a high school classmate killed in a car crash.
Whether this is a signpost for his future albums or, as he says, a return to acknowledge his roots and the open spaces of Texas prompted by becoming a father, remains to be seen but for now, you're advised to saddle up and share the ride.
Mike Davies February 2009
---
---