A to Z Album and Gig Reviews
---
---
The Quebe Sisters Band - Timeless (Dreamboat Records) release date 26th July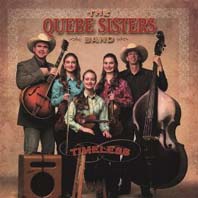 Whatever the title may say, the string band music and three part harmonies of Forth Worth based sisters Grace, Sophia and Hulda are rooted very specifically in one era, the Western swing, hot jazz and cowboy songs of the 30s as embodied by such artists as Bob Wills, Benny Goodman and The Sons of the Pioneers.
Joined by guitarist (and producer) Joey McKenzie (who, along with his wife, was their fiddle teacher) with Drew Phelps and Dennis Crouch sharing upright bass duties, the album pays homage to the girls' musical heroes with a mixture of songs and instrumentals with an authenticity that lacks only the crackle of stylus on shellac and the background buzz of the valve radio.
Sounding as if it was recorded live in Tennessee's Cash Cabin studio, it's a collection of faithfully rendered covers, opening with the Sons' So Long to the Red River Valley and proceeding through Spade Cooley's Shame On You, Georgia On My Mind, Tumbling Tumbleweeds, There's A Rainbow Over The Range, Across The Alley From The Alamo, There's A Goldmine In The Sky and Roly Poly, Fred Rose's marvellous paean to childhood chubbiness with its line about 'daddy's little fatty'.
Inevitably summoning vocal comparisons to the Andrews Sisters, the girls are no slouches on their fiddles either, scorching their way through Duke Ellington's Take The 'A' Train, Benny Goodman's Air Mail Special, a fiddle breakdown medley of Speed The Plow, The Maid Behind The Bar and Temperance Reel. Particularly impressive is their transfiguration of Twin Guitar Special, a Bob Wills hit written by Leon McAulife and Eldon Shamblin, into a fiddle tune.
Released Stateside three years ago (their debut, Texas Fiddlers, came out in 2003), it's taken a while to make its way beyond those shores but it shouldn't take anywhere near that long to make an impression. Hopefully response and demand should ensure the next album - surely due soon - won't be so long delayed.
www.quebesistersband.com
www.myspace.com/quebesistersband
Mike Davies July 2010
---
Queen Esther - Talkin' Fishbowl Blues (EL Recordings)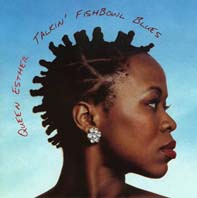 Low Country-born and currently New York City-based, Queen Esther's done her time as high-energy vocalist, performance artist and theatrical performer in a variety of milieus; she's appeared onstage with blues guitar icon Hubert Sumlin, collaborated with guitarist Elliott Sharp and jazzer James Blood Ulmer. Talkin' Fishbowl Blues is her solo debut, and is a welcome step forward for her career, bringing into the recording scene her own special hybrid of blues, sanctified gospel, old-timey twang and 70s country-rock which she terms "black Americana". Evidently raised on a heady mix of Southern boogie, Skynyrd, Feat and Stones alongside exposure to the blues-rock greats, all these influences come through in her own music, but Esther's not afraid to parade the influences and capitalise on their gritty and gutsy characteristics to coat her own emotionally revelatory lyrics. All but two of the album's 12 tracks are wholly or partly her own compositions - the exceptions are the title track (by guitarist David Pattillo, who guests on that cut) and Tammy Wynette's Stand By Your Man (huh? - I bet you're thinkin' - but hell, it works in a weird kind of way). Taster's Choice manages through a delicately configured rhythmic pulse to convey yearning and heartbreak like nothing else, and the Hendrix-style soulful gospel of So Real is tastily captivating. Get It Right This Time is an excursion into soul-inflected trip-hop, while Help Me is a deceptively simple but impassioned multitracked acappella piece that says much in few words. Esther's basic band (Booker King, Andy Sanesi, Marvin Sewell and Jack Sprat) are right there with her and provide grand support for her own strong musical personality without over-egging their own showmanship; the same can be said of the handful of guest musicians (among them Boo Reiners, Ron Sunshine, Craig Dreyer and Tom Rickell) which appear sporadically on some of the tracks. Esther's finely-tuned pop sensibility is the icing on the cake, where tracks like Leave Me Alone embody catchy riffs and melodic hooks that bring you back for more. Throughout, Queen Esther's compelling sense of individual identity earns far more than an honourable mention, in fact a definite recommendation, for this seriously tasty release.
David Kidman
---
Jenny Queen - Girls Who Cry Need Cake (Laughing Outlaw)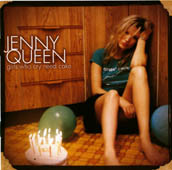 Hot from the label that brings us prime Australian country comes this debut album from Jenny, who's described (I assume purely figuratively? Truth or dare?) as "a farm girl from rural Ohio and backwoods Kentucky who thrives in New York, London, Nashville and Sydney". Her brand of music is basically new-country, embracing touches of indiegirlpop along the way. She has an attractive singing voice that the press handout compares to Jewel, but which I find more characterful with its distinct hints of both Lucinda Williams and Kasey Chambers. Perhaps she comes over a little over-chirpy at times, but that may be just a production quirk. The songs are all Jenny's own (mostly co-written with Sam Shinazzi), apart from a cover of Moby's Porcelain (which might seem a strange choice, but it works). Jenny's compositions inhabit a familiar classic alt-country world, her smart lyrics dealing with bruised love and suchlike in an attractive and appealing way. Maybe some of the melodies are a little too similar in general contour, but that's only noticeable if you take the whole album in one sitting. The musical arrangements, courtesy of producer Tony Buchen (best known from Sydney drum-&-bass outfit The Baggsmen), bring a fresh perspective to things, making a creative use of acoustic instruments like dobro, guitars, banjo and cello within an eclectic pop-country-based texture; occasional gimmicks (scratchy vinyl, backward-tape guitars) mercifully don't spoil the mood. As debuts go, then, this is a more than interesting one that makes Jenny a name to watch.
David Kidman
---
Monica Queen - Return of the Sacred Heart (Vertical)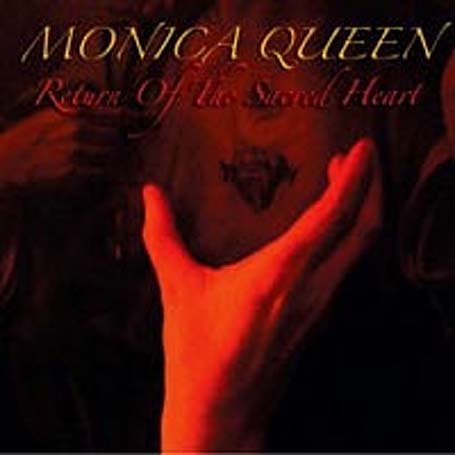 If Ten Sorrowful Mysteries, the debut album by Queen and Johnny Smillie, respectively former Thrum singer and guitarist, was a religious experience, then the follow up is a positively transcendental apotheosis. Opening on escape from the city song Fly Away with its sparse euphonium backing and Jim White providing spoken white noise in the background's fading seconds, Queen's stoical fragility and hymnal purity are clearly drenched in a state of grace. But if the last album unveiled a new depth to her voice, this journey through religious tinged Americana moves it to another realm entirely, its devotional mood perfectly captured in Smillie's Daniel Lanois styled production. Second track, The Passion, is pure hymnal, a choir effect humming in the background, Queen's voice trembling like Emmylou Harris at her most Wrecking Ball sacred on the tumblingly plaintive 'how could you love' chorus line. Harris has been used as a touchstone for reviews, but while the comparisons are justified, I'd offer a couple of other influences too. Leonard Cohen would clearly seem to be in evidence on the magnificent title track while elsewhere thoughts of the Cocteau Twins come to mind on the spare beauty of Holiest Night and the gently lulling wash of Deja Vu, the McGarrigles with the sublime To Accept The Things I Cannot Change and though more difficult to pinpoint you can't help but feel the spirit of Edith Piaf breathing into such songs as When Love Is Brought To Birth (the opening of which recalls Trois Cloches) and the aptly titled Beautiful Song. I Still Wait In The Shadows, sings Queen. On the evidence of this, not for much longer.
Mike Davies
---
Monica Queen - Ten Sorrowful Mysteries (Creeping Bent)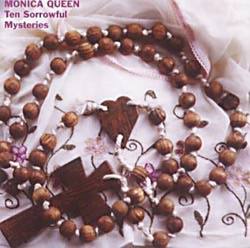 Last heard sharing vocals on the Belle & Sebastian single Lazy Line Painter Jane, the former Thrum vocalist reunites with her old guitarist Johnny Smillie as sole musical companion for this wonderful debut album of sublime folksy pop. Blessed with a fragile yet stoical voice that's been called a blend of Emmy Lou, Buffy St Marie and Hope Sandoval but which I'd also add - though obviously she sounds nothing like him - Roy Orbison (a comparison you'll understand once you hear Do Something Pretty which sounds like I Don't Want To Talk About It meets Crying), she dresses her delicate songs in washes of isolation tank electronics that seep inside you to massage your soul. It's the feel of bathing in crystal waterfalls surrounded by the scents of pine and cinnamon. Affairs of the heart and spirit take centre stage, the songs haunted with mystery, passion, vulnerability, regret and acceptance, and while it seems almost like betraying lovers to single any out for special favouritism, it's impossible not to listen to the aching I'm Sorry Darling, State of Grace, Tear Behind My Smile or the Morricone influenced Where Do You Sleep without falling into an intoxicating reverie of narcotic bliss. As the title suggests, this is a religious experience.
Mike Davies
---
The Queensberry Rules - Take Your Own Roads (Fellside)
The illustrious Stoke-based combo has, it seems, always been on the brink of making it into greater acclaim, with each successive album release winning them new admirers - yet there are still those music lovers who for some reason don't quite "get" them. Last year's offering, Landlocked, counted as their finest hour to date, but after only a couple of plays Take Your Own Roads looks set to eclipse that with its assured and largely consistent set of new songs of heritage and history.
The Queensberry Rules were once dubbed "Staffordshire's Show Of Hands", a tag which can be still seen to contain a certain degree of truth, although this vital threesome resolutely continues "taking their own road" in creating believable contemporary British folk songs with which we can all identify. Anyone responding to the work of Jez Lowe or Martyn Joseph, say, is likely to appreciate the QRs' keen awareness of the impact of history and tradition on these difficult times, an awareness which is allied to their melancholically reflective, yet often also deservedly critical, appraisal of current developments in society or the world at large.
Here on this new set they espouse some very familiar concerns, like the world's penchant for self-destruction (the acappella Away, Away - a standout track), the demise of canals (Canal Song, naturally) and railway networks (Tracks, with its closing counterpointing litany of station names à-la-Slow Train) and the return of lads from war down the ages (the wistful When You Come Home Again, set to a chummy would-be-nostalgic brass tint that's perhaps a touch too breezily knowing). There's also songs about legendary or inspirational figures from history - Potteries hero Sauntering Ned (a local drifter who made good), the unjustly executed Admiral John Byng - and a simple but effective tribute to the courage of those who served in the Great War (When The Last One Is Gone).
Writing honours are more or less evenly divided between Phil Hulse and the Wilcox team (Duncan and Gary), and Phil's songs in particular often embrace an ingenious sidelong twist, for example in his mirroring of the nation's current mood of apathy in the face of corporate greed (Top Dog) and his cautious retelling of the mystery of Dark Peak Moor. There are instances when the basic sentiments expressed are well-trodden and a touch obvious, which the plain-spoken musical idiom doesn't entirely redeem, but on the plus side the relevant arguments are always examined perceptively and in simple imagery that tellingly references folk memory and tradition, and they don't over-egg the agitprop angle with undue shouty polemic.
The disc's airy, uncluttered production emphasises both the QRs' closely empathic musicianship and their trademark stirring, tight and forthright vocal harmonies, and from time to time the guys also bring in selective but effective contributions from guest musicians Nancy Kerr, Brian Peters, Andy May, Anne Budgen, Steve Brookfield, Robert Hallard and Bruce Adams. Long may the Queensberry Rules continue to engage our sensibilities by boxing ever so slightly clever while maintaining their honesty and down-to-earth credibility.
David Kidman October 2009
---
The Queensberry Rules - Landlocked (Fellside)
This feisty Stoke-on-Trent trio has made quite a few ripples on the scene since starting out around six years ago, but though Phil, Duncan and Gary have thus far never quite achieved a wider acceptance they sure deserve full marks for persistence and sheer hard graft. All of which would count for nowt if there weren't some serious talent in their ranks - so you mustn't take it that I'm damning with faint praise here... Right from their first album, Look Beyond The Physical (which was released on the band's own Acoustic Squeeze label), the Queensberry Rules have set out their stall most persuasively, for that debut was a confident set which, while not perfect, both showed considerable promise and highlighted the lads' trademarks and strengths. And each successive album (up to and including this fifth and latest) has consolidated their basic style, effectively giving us more of the same rather than following a clear path of progression or development: which is not necessarily a bad thing, for if nothing else it's highlighted the band's consistency of approach and stance.
The first important point to take on board is Simon Jones' key description of QR as a "minimalist roots combo with a social conscience": a pretty accurate assessment, as it turns out. The trio may have originated as a rock band thrashing out angry protest songs, but their reinvented (now scaled-down) sound is quite understated, embodying a breezy lightness of touch and texture while retaining a gentle, un-pushy kind of immediacy, and yet neither the anger nor the integrity of their vision has diluted or dissipated. This feature may seem to equate to a compromise, but it's an unusual road to take, one which has been (and may still be) an uneasy one for the listener to assimilate, especially the listener more accustomed to the fuller, punchier sound and expressive ambit of other folk-protest acts of a more obviously heavyweight or in-yer-face nature. Importantly too, the second strand of QR's writing, coexisting alongside the overt protest material and commentaries on things that matter (like the state of society and the nation), is their penchant for unearthing stories from local history, their own heritage, which puts the first-mentioned category into perspective, affectionate but still often quite hard-hitting. And then we need to consider the threesome's status as very able instrumentalists with a keen feel for colour, idiom and dynamics, and their high level of vocal competence (especially in the harmony department). And their songwriting prowess - generally well crafted, with catchy hooks and good attempts at singalong choruses (much in the Lindisfarne vein, I sometimes think), providing a kind of foil for the more earnest import of the lyrics perhaps. There are moments when I'm reminded variously of Billy Bragg, Pete Morton, current-period (Acoustic) Chumbawamba, even Show Of Hands, and (notably on the more historical of the material) Tom Bliss: all great reference points from which to gain inspiration. Summing up, there don't appear to be any blatant deficiencies in either sphere (performance or songwriting). All of which qualities should by rights add up to a winning formula. But it doesn't always quite come off, for reasons I find it incredibly hard to quite pinpoint; the closest I can come is to say that QR's music often lacks that extra little nudge into memorability, that very last degree of "edge" that I crave - which is not, however, to say that it's unsatisfying or fails to convince in live performance (blatantly not the case!) but rather that any more lasting virtues may not reveal themselves immediately to a listener but instead may permeate out over a longer period of acquaintance. Any impression of a lack of depth is, it turns out, entirely deceptive. I've found much satisfaction in QR's music, but I've had to persist; I suspect this is the case with other listeners who've told me they don't quite "get" QR - it may be a case of "yet".
I realise that this review has thus far concentrated on overall impressions, but Landlocked is not without its specific highlight tracks: Molly Leigh (the tale of the witch of Stoke-on-Trent), Have-A-Go-Hero (a commentary on a character very much of our age), I Still Believe In England (an expression of discontent tempered with a message of hope) and The Minnie Pit Disaster (which documents North Staffordshire's worst ever mining disaster). And the acappella Farewell is a rather moving leaving-song documenting the things about the Potteries area "which seem at first humdrum but which will ultimately live longest in the memory": this approach is typical of QR's songwriting focus, where the minutiae can greatly affect the overall picture and in the end attain more significance by virtue of their context. Additionally, the band's live set staple Preserver's Song (a track from their debut album) is reworked as a bonus track. Arguably the least successful tracks, I feel, are the two adaptations of traditional songs (Dol-li-a and High Germany), which don't seem to add much new to existing available versions. As with the band's previous album The Black Dog, a big boost for the QR trio on Landlocked is the endorsement and the backing (in both senses) of the Fellside team, with the added bonus this time of the classy musicianship of Brian Peters and/or Kate Bramley which is brought to bear on around half of the tracks. It's a likeable record - do check it out.
David Kidman January 2008
---
QuickSilver - Promise (Wilf's Records)
For those not already in the know, the duo QuickSilver very naturally takes its name from the initials of its constituents – ie Hilary Spencer + Grant Baynham = Hg (aka Mercury): element-ary, my dear Lister, what?!… An intensely apposite epithet for this effervescent ensemble who, in the well-chosen words of their vaudeville-type calling-card (illogically, positioned at track 2 on this CD!), "dispense a kind of English entertainment all their own". That means a stunning mix of folk, chanson, cabaret, comedy-lieder, music-hall and jazzy-blues-ragtime, which despite unavoidable echoes of such artistes/writers as Jake Thackray, Noel Coward, Flanders & Swann and G&S manages to sound credible at all times. Hilary and Grant are both peerless in their field - Hilary, formerly (well, until 20th November!) of Artisan and still hanging on in there with Les Barker's fabled Mrs Ackroyd Band, is simply one of the most accomplished singers on the scene, and can handle any musical genre you might name (and many others besides, no doubt), while Grant is an effortlessly showy acoustic guitarist who just happens also to be one of the most wickedly funny songwriters in the country. The combination of these talents makes for an indescribable, and special, musical experience, one which is well captured on this CD (a perfect followup to Plenty, which came out not all that long ago). It's hard to imagine any of their chosen material being done better - or indeed differently. A bright-eyed, lively sense of commitment and involvement is always present, whether the team tackles serious song (Vaughan Williams' Linden Lea, or the lovely sad Land Of The Leal) or light-hearted witty soufflés (Grant's own compositions such as England Green and Promise Tonight, or choice selections from the pens of the master wordsmiths namechecked above), or soulful blues standards (St. Louis Blues). Perhaps my own favourite track is the beautiful, refined Brian Miller setting of Ogden Nash's poem A Lady Thinks She Is Thirty. We're never left in any doubt about the measure of the duo's talents, and QuickSilver sure is a high-class act, very much haute-couture crossover art-folk. It's all very impressive, and masterfully co-ordinated for maximum "bravo" value - but I'm aware that some music-lovers habitually find this kind of presentation too "hyper" for their tastes, and you may well find that not all of it stands up to repeated play at home - in other words, once you're over the initial "wow, gosh" response you may be left saying "so what?". In which case I'd advise giving the CD a shelf-rest for a while then rediscovering it afresh when you know you're in the right mood to respond favourably again to its many charms.
David Kidman
---
The Quiet American - Vol II (Boulder Acoustic Music Society)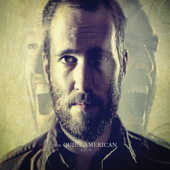 There's nothing new about artists who, inspired by certain musical eras, craft their own music and recordings in the self-same manner, using old analog equipment, building their own traditional instruments, and so forth. However, named after the Graham Greene novel, Aaron Keim took it to an extreme for his 2009 debut when he made it using a 1890s wax cylinder machine. He's used slightly more advanced technology for the follow up, but his interest in traditional American folk music, bluegrass, old time gospel and Depression era string bands remains firm with this acoustic mix of self-penned tunes, traditionals and a lovely wearied cover of M Ward's Carolina..
With a voice that sounds like it was raised on the back porch of a mountain cabin within spitting distance of a still, he variously plays guitar, organ, lap steel, ukulele and banjo ukulele while guest musicians help out on mandolin, fiddle, bass, percussion and backing vocals
For the traditional numbers, KC Jones, When Death Come (Creepin' In The Room), Old Greasy Coat, Wandering Boy and Spanish Fandango, he favours the uke, the latter two numbers both instrumental showcases of his dexterity. The sole exception is when he straps on an electric guitar for a fiery, percussive version of Black Jack Daisy, the Scottish border ballad originally known as The Gypsy Laddie and recorded under any number of titles, most commonly Blackjack Davey/Black Jack Davy, by artists that include Dylan, Steeleye Span, Woody Guthrie, The New City Ramblers and White Stripes. Keirn's version is as good as the best of them.
While Break The Old is a folk blues played out on fretless banjo, guitar is mostly the instrument of preference for his originals. The fingerpicked Whiskey Johnny sounds as though it could have come from Smithsonian archives, but there's a slightly more contemporary folk pop feel to Talk Is Cheap (significantly the weakest track here) while, lyrically at least, catchy electric guitar rippling opener I Will Be The One surely owes a debt to The Proclaimers' I'm Gonna Be (500 Miles). Well worth making some noise about, here's to Vol III.
Mike Davies September 2011
---
Quiet Loner - Greedy Magicians (Little Red Rabbit)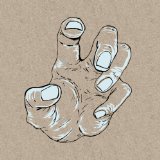 Recorded totally live before a small audience in an 18th century Salford church lit of candles and fairy lights, Matt Hill and his backing musicians raise the flag for political protest pop with this collection of acoustic songs dealing with the recession, unrest and the ConDem government.
More folk than the Americana with which Hill's usually associated, it makes its position clear from the outset as Days Of Surveillance (a sort of latter day Eve Of Destruction) with its lines about shooting Brazilians on CCTV, 'criminals and imbeciles at the heads of our nations'. Kneel And Comply is equally unambiguous with its opening 'have the radicals arrested make sure the borders are all closed'.
Bragg, Dylan and Frank Turner are likely to be wheeled out as reference points (he does, after all, include a cover of Bragg's Between the Wars) but while they may be apparent, Hill also reminds me of the early post Terry & Gerry work of Gerry Colvin (now of Colvin Quarmby), especially as they both share an affection for the Buddy Hollyish folk pop side of rock n roll.
Some of the targets are obvious, the title track, for example, taking on bankers, but Hill's political perspective is historical rather than simply targeted at the current climate. The fingerpicked blues A Matter Of Time casts its eyes back to the days of Empire in its account of corruption and the exploitation of the working man, Discontented Winter recalls Thatcherism, to underline how some political agendas never change while the strummed We Will Not Forget is a rousing roll call of names in the fight for justice and equality, from Peterloo to Jarrow, Emily Pankhurst to Joe Strummer, David Kelly to Bill Hicks.
Perhaps the most sobering number is The Ghost of Oswald Mosley, a thoughtful observation of the resurgence of fascism in what were once strongly socialist mining communities as a direct result of the economic slump.
More a call to shake of apathy than a call to arms, Hill uses simple, catchy, familiar sounding tunes and singalong choruses to direct attention at issues that need to be addressed, and if, in many instances, the stories he tells and the pictures he paints have a depressing tone, he ends the album on an upbeat note, the wistful Quiet Despair an optimistic hymn to community action as he sings 'don't be scared and don't despair, Wherever there's people hope is always near.' And as long as voices like Hill's that refuse to stay silent.
www.quietloneruk.wordpress.com
Mike Davies January 2013
---
Quiet Loner - Spectrology (Little Red Rabbit)
It's been a long six years since Manchester singer-songwriter Matt Hill's debut album with its mournful, melancholic ruminations on love and loss. He returns now, still in downcast mood, for, as the accompanying notes declare, a collection of songs about the cycle of decay and renewal and the ghosts of those who shape our lives, for better or worse.
Pared down to the exposed bone by producer Mat Martin, many, like the opening About As Precious As Life Gets, where love survives the corporeal existence, unfold to just Hill's cracked country-inflected whispers and minimal acoustic guitar. With dappled banjo and scuffed drum beats behind Inge Thomspn's backing vocals, Ash Ballad is about as rock n roll as it gets, and even that's collapsed with exhaustion over its musical exertions by the time the final notes roll around.
But, occasionally reminscent of Jackson C Frank in the guitar playing and weary vocals, Hill draws you in to his tapestry of hurt and hope with his intimate delivery and the open honesty of his lyrics. As with his debut, there's some lovely introspective excursions into sadness and misery here, notable examples being found in Counting The Days Down, A Lonely Heart Just Knows, Tourniquet and Suicide Girls.
While Hill clearly has Americana leanings, recorded during the big freeze of last January (as described in the imagery of First To Fall), there's a distinct crisp English wintery mood to the sound and the songs although, while Lucifer may echo the Costello comparisons of the debut, I'm curiously reminded more of Australian folk voice Doug Ashdown than, say, Nick Drake.
Delayed by ill health and false starts, it's good to finally have the album here, all the more so since, after picking through the darkness, he ends with a ray of light and hope on Love Is A Risk, where, after all the betrayals and thorns, he concludes it's still one you should be willing to take.
Mike Davies January 2011
---
Quiet Loner - Secret Ruler of the World (Circus 65)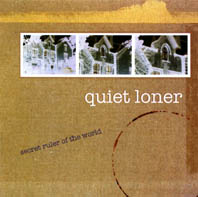 Matt Hill comes from Manchester but his soul inhabits the dusty backroads of Americana, a fact recognised by such kindred spirits as Lambchop, Josh Rouse, Chris Mills and Richard Buckner all of whom have signed him on as support act. Teamed with pedal steel player Alan Cook, who's previously done high lonesome for The Good Sons, rhythm section banjo botherer and piano plinker Mike and Dave Harries and guests that include Kirsty McGee and The Havenots, he's come up with a debut album that tips the hat to such influences as Cash, Parsons, Handsome Family and Costello without ever being in thrall to them. And he remains firmly British, talking of pubs rather than barrooms, motorways not highways. Real Romantic Soul offers gothic bluegrass hung with Spanish moss, God Knows I'm Leaving takes Tom Waits for an Irish immigrant's country slow waltz through a drunk's broken heart with McGee on flute and backing vocals, and Fraction of Her Smile's ode to sexual healing thrums along to the sort of country rock you'd find playing on Wilco or the Jayhawks' front porch.
From the outset, Henri with its keening steel, lays out the lyrical agenda of men tied up and torn down by love, themes of dark dreams, sexual desire, loss and losers that permeate such mournfully melancholic songs as Dusk Settles, the Beatlesesque Steal Away's bitter ballad of callous cheating sex, the bed's too big without you of Postcards To Broken Hearts and the awkward, tentative make up sex of Complex Messiah. Although you'll hear shades of Costello in the phrasing Notably on Won't Stop Me Wishing), it's in the lyrical sleights of hand the influence shows most with lines like "did you count the slaps of the second hand?", "there's not much room in the space I'm a waste of" and "I'd love to...make you eat every word you promised I'd even sit and watch you choke." Loner he may be, but he keeps misery good company.
Mike Davies
---
Quiet Rebellion - Thinnest Hopes Magnified (Local Nobody)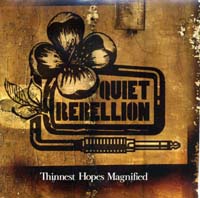 After releasing two albums under his own name, this is the new informal project by Scottish singer-songwriter Shaun T Hunter. Born from a series of house concerts he played during the winter of 2008, it reveals him to be a writer with a keen observational eye, poetic tongue (I suspect he's an admirer of TS Eliot) and passionate heart, even if phrases like "infatuation possesses your naked hands with an effervescent luminosity" are a touch florid.
The songs are, according to the blurb, about the minutiae of personal relationships, which, roughly translated, means narratives about overcoming the odds, seeking salvation, sex, mortality and looking for belonging.
Colouring acoustic guitar backing with flutes and keyboards, it's still the voice that fixes the ears, sometimes hinting at Tim Buckley in its use of tone but, by the dramatic nature of the material and the tremulous quiver, more often recalling a less stentorian Chris De Burgh. Mind you. on More Blessed Than Cursed and A Rival Not A Disciple Of...there's moments when he actually sounds like a human theramin.
You need to spend time to get the most out of the album, but the medieval feel of Escape, Misha (a track that Antony and the Johnsons admirers may take to their hearts), Hitcher In My Soul and the uptempo Celtic percussive bonus track Discovery...A Scientist's Story all have a mesmerising intimacy and immediacy that ensures you'll want to devote the necessary time.
www.myspace.com/shaunhunter
www.myspace.com/quietrebellion09
Mike Davies October 2009
---
Quietly Spinning Man - Inside Out (Osmosys)
First there was Badly Drawn Boy, now we have Quietly Spinning Man. The comparisons finish there though as QSM is a duo, Andrew McNeill and Gavin Beckwith. Opening with Fly High they conjure up as gentle a series of songs that I have not heard in quite a long time. This is music to drift away to, lyrically beautiful and musically strong. I Do Love You provides an excellent example of how well their two voices fit. The piano led Out Of Here has a great chorus and is another song that just washes over you. There's accordion on Interlude and this is just another thoroughly pleasant song. Letter is slow and deliberate and Calling is what is now standard QSM fare – melodic and gentle.
North Country Tales has echoes of early Barclay James Harvest and is the best song on the album. Tilley emphasises that QSM don't get out of the low gears for anyone although this has a drum beat. The organ fill at the end compliments the song very well. They start to get adventurous on New Life with more drums and finish with How Long Must She Wait which is the most up tempo track of all. However, it could be more than it is and they could have expanded the America sounds. Having said that the boys do say that they kept the songs uncomplicated so that they could just get up and play them live.
They may be too pleasant for their own good but Quietly Spinning Man has an album here that anyone could sit back and actually listen to.
David Blue
---
Quiet Loner - Secret Ruler of The Word (Circus65)
Melancholy, elegant, exquisite...Quiet Loner have produced the perfect antidote to a life spent racing and chasing. This is an album that deserves to take pride of place in anyone's Best Of lists at the end of the year, it simply is that good. From the sweet-as-honey pedal steel of the opening track, Henri, to the classic country drama of closing number, Complex Messiah, Secret Ruler of The Word is a real find, a treat for lovers of carefully-executed Anglophile Americana that wears its heart on its sleeve. Quiet Loner (the group) is the brainchild of singer-songwriter Matt Hill, who released a series of EPs three years ago and secured support slots with the likes of Lambchop, John Rouse, Chris Mills, Richard Buckner and Neal Casals. So you can see that he's been in good company. And it shows, in the quality of the playing and the depth of his writing. Hill's acutely-observed lyrics have a sharp, refreshing honesty but are shot through with an optimism that sets him apart form his contemporaries. Musically, Quiet Loner can boast the talents of pedal steel player Alan Cook, who has worked with The Good Sons, and twins Mike and Dave Harries, the Hired Gun rhythm section. Standout track for me is God Knows I'm Leaving, a beautiful tale of drunken loss and hopelessness that features Kirsty McGee on flute and backing vocals. It's a classic country track, one you could imagine the likes of Emmylou covering. 'When the pubs are all closing/ they spit out the bones/ of shrivelled up and tired old souls/ the loveless and lonely/ in staggered despair/ with nothing to cling to but the lips of a prayer'. That lyric alone, and the sublime melody and chorus that accompanies it, is worth the CD's price alone. Quiet Loner (Matt Hill) has garnered plenty of positive reviews in recent months and I'm happy to add mine. If there's any justice, Matt should swap his flat in inner-city Manchester for a ranch New Mexico - bought with the proceeds from this platiunum-selling disc.
John Stacey
---
Sue Quigley - Outside In Sue Quigley has the sort of voice that careers are built on: it is strong, rich and distinctive and she uses it masterfully. At times she'll hold a note until your breastbone resonates; at others, she'll back off from the mic and draw you in to her private world - absolutely captivating singing. "Outside In" is her debut full-length cd and features eight songs that explore the emotional life in oblique but heartfelt terms; personally I found a lot of her metaphors and references didn't quite click for me: "But you're saving something - for someone else/ Someone who'll run and not let you catch up/ Safe enough to be where you left them" Perhaps the meaning teases itself out eventually, perhaps it's just me and all this seems perfectly direct to another listener.

That quibble aside, however, there is so much to enjoy and treasure on this album, moments in songs that touch an emotional chord and make it quiver. Produced with admirable simplicity and clarity by Joe Reineke with Sue Quigley, it's the guitar playing that shines almost as brightly as that voice. Sue Quigley's own playing on acoustic guitar is very atmospheric, whilst David Wall on electric guitar brings a controlled intensity to his supporting role that adds a whole extra palette of colour. With John Mills on bass and Roy Adler on drums capable of building a huge backdrop of sound, this is music that at its best you can lose yourself in. You may find yourself completely drawn in, lost in a maelstrom of emotional intensity: very highly recommended.

John Davy November 2007
---
---