A to Z Album Reviews
---
---
Fred Eaglesmith - Dusty (AML Records)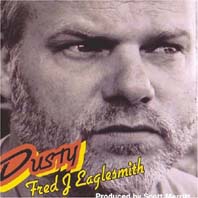 'Dusty' is the latest studio release from the prolific Fred Eaglesmith. He's a man who doesn't seem to stand still for long. Recent releases have seen his bluegrass roots shown off as well as the intimacy of his live solo show recorded for bootleg posterity. Now, 'Dusty' starts up with a fairly mournful and harmless title track but the next track finds bells are tinkled, drum machines plod along, strings slip and slide across and it all gets a little like Fred at the controls of an effects machine rather than one of his beloved tractors. On first listen, I have to say that 'Tunnel', 'I 75' and the rest that arrived with this synthesised feel to them had me worried that the old boy had lost the plot. This wasn't helped by the fact that this collection has more than the usual share of sadness - typified by the Mexican inspired 'Carne Del Toro' which closes the record. However, a few listens later and his songs come shining through as strong as ever on this ten track release. Take, for example, the lyric for 'Rainbow' that says' 'what are you supposed to do when your rainbow breaks in two and all your favourite colours went to her'. What wonderful imagery. Or, musically for example, 'Hey Baby' slips along with a sleazy feel and a lovelorn tale of desire that hangs together to perfection. It all goes to prove one of my pet musical points that good songs can be sung and enjoyed in any musical style. Yes, it will no doubt create some consternation amongst his loyal Fredhead fan base but I'm convinced that this guy has a streak of genius and it hasn't deserted him here.
Steve Henderson
---
---
Fred J. Eaglesmith - Live Solo 2002 (The Official Bootleg Series Volume 1)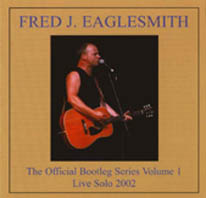 2002 was the year that Fred Eaglesmith decided to tour the world. In fact, to tour the UK not once but twice. This after the guy had steadfastly ignored anywhere outside the US/Canada landmass for many a year. Friends still talk of those gigs and, so, it's fitting that the first official live bootleg from Fred was recorded in 2002.
It's a double CD with both discs turning in well over 75 minutes apiece. Of course, there's plenty of Fred's banter between songs on the usual topics of tractors, girls and.ahem..Flathead noodling. In terms of wacky stage chat, he is to Canadian bluegrass what Vin Garbutt is to British folk except that Fred is extremely prolific on the song-writing front, too. So, quite typically, there are four tracks popping up on this CD that have yet to see the light of day on any other record. 'Tommy and Joe' being quite a classic. There are also a couple more that were hard to track down - 'Steam' is a wonderful paean to the train lovers out there. Not that the topics on this record are exactly what we'd call 'anorak'. The tales of drug busts at the border will split your sides and songs like the wonderful Fred classic, 'Summerlea', will reduce you to tears. Other songs on this collection include 'Rodeo Boy' (written with Rod Picott), 'Cumberland County', 'Big Hair', 'How's Ernie', 'High Heels In The Rain', the list goes on and on. There's nobody quite like Fred and in what better setting to find him than live, solo and acoustic at The Tin Angel in Philadelphia.
Available from www.fredeaglesmith.com and, no doubt, when Fred returns to Europe early in 2005
Steve Henderson
Fred Eaglesmith & The Flying Squirrels - Ralph's Last Show (Signature/Blue Rose Records)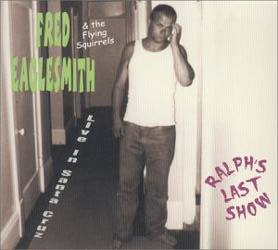 Out of rural Ontario and a farming family of nine kids, leather and bourbon voiced Eaglesmith may not be the best known name in the alt-country singer-songwriter hall of fame, but check back through your Cowboy Junkies and Dar Williams albums and you'll find his credits among the songs. It's been 22 years since he made his recording debut, releasing only a further eight albums (including two live sets) over the course of the next two decades. This, his tenth , is another live double recorded in Santa Cruz with his regular three piece back up of Willie P Bennett on mandolin/harmonica, percussionist Washboard Hank and bass n harmony man Ralph Schipper and afford's an excellent opportunity to get to know his brand of Austin infused, dustbowl trad steeped blue collar country with its rough hewn honest tales of working folk, their loves, their struggles, their dreams and demons.
If you're looking for handy references to persuade you then the most immediate would be John Prine, Guy Clark and Steve Earle but you'll hear Woody, Johnny, Bob, Hank and Waylon in there too. The material here spans some six years embracing both sadness and joy, hope and loss, ranging from the waltzing barroom laments Crazier and Livin' Out On The Road to Carmelita's account of migrants workers and Alcohol & Pills, a cautionary tale of the downside of fame that name checks Elvis, Gram, Janis and Hank, liberally peppered with such offbeat, often humour laced love songs as Spookin' The Horses, May/September wild and crazy romance Lucille, live favourite White Trash and How's Ernie? in which he admits to missing his ex's dad more than her. File under unmissable, but be prepared to damage your back account tracking down those nine other albums once you've had the experience.
Mike Davies
Talk about entertainment value, Canadian Mr Eaglesmith and his Flying Squirrels have got it in spades. His double 'live' album of working class, trailer-living, snapshot numbers don't just cruise down the highway - this is fast and furious, pedal-to-the metal, high-string-twangy mandolin and Dobro rich country/roots music with a little 'punk' thrown in. Ralph's Last Show captures Fred & Squirrels in all their glorious hilarity.
He's like a West Texas John Prine with a rough-grade sandpaper snarl. Humorous and well-crafted songs tell darkly-wicked stories of guns, Big Hair, white trash, road songs, horses, alcohol and pills, migrant workers, dogs, fathers-in-law, relationships gone wrong, but mostly about heavy metal machinery - cars and trains are the core of his repertoire, either on their own or as a subtext to his others songs. This is not surprising for someone who covers thousands of miles on the road with his band - reportedly 230 gigs last year.
He's out on tour, solo acoustic, in the UK in February. One not to be missed even without the band.
Sue Cavendish
---
Ronnie Earl & The Broadcasters - Living In The Light (Stony Plain)
Ronnie's fifth album for the label sees him even further cementing his already solid reputation as - one of the most serious blues guitarists you can find today - (that endorsement came from B.B. King no less!). On this new record, though, Ronnie also allows some vocals through (Dave Keller and the legendary Fabulous Thunderbirds' Kim Wilson guesting on five tracks between them).
The expansive canvas of the opening cut, the close-on-nine-minute Love Love Love, finds Ronnie after three minutes of ahead-charge jazz-inflected electric blues suddenly laying on down and stretching out gently and soulfully with a beautifully controlled lyrical solo. There are half-a-dozen similarly extended tracks, where the structure is not so much a workout and more of an exploration of the free-ranging possibilities of the blues. Very impressive indeed, and clearly the product of a true master of his art, this new disc is every bit as compelling as Hope Radio, and even tho' I had a good idea what to expect I was still stopped in my tracks and diverted away from other essential tasks to play Ronnie over again. And blues records don't often have that effect on me these days. Each track takes a different angle, from the stunning slow instrumental SOS to the relaxed acoustic picking that sets off Take A Little Walk With Me on its pacey journey, then the equally relaxed strut of River Charles Blues kicks in before Ronnie's soulfully brooding cover of Dylan's What Can I Do For You which builds into a blistering climax and even features a part for choir. Recovery Blues, just one of the disc's highlights, brings in killer Hammond organ work from Dave Limina before Ronnie himself takes his solo. And Ronnie's own composition Child Of A Survivor ups the ante even more with its stirring tribute to survivors of the Holocaust (passionately sung here by Kim; by the way, Kim also comes to the fore on the harmonica-led Donna Lee, which spotlights Ronnie's gift for hammering acoustic-slide work). The closing Pastorale is a gently burnished mood-composition very much in the Albatross vein.
Sure, there's a preponderance of slower tempi generally on the disc, but then that's no failing. For the music needs to take its time to unfold, and there's an inbuilt intelligence, a real thoughtfulness, at work here. I love it, every minute of the 78 that (just like its predecessor in fact) this exemplary disc contains. Great value, great music.
David Kidman August 2009
---
Ronnie Earl & The Broadcasters - Hope Radio (Stony Plain)
This new CD is Ronnie's fourth for Stony Plain (two solos and one duo album with Duke Robillard, whom Ronnie replaced in the legendary Roomful Of Blues band). The blues-guitarist-par-excellence gets the chance to stretch out his chops in real style here, on a brilliant (and excellent-value) 78-minute all-instrumental set recorded live in the studio in April last year, on which Ronnie was backed by long-time members of The Broadcasters Dave Limina, Jim Mouradian and Lorne Entress (with appearances by guests Michael "Mudcat" Ward and Nick Adams). It's been said that Ronnie is one of that select category of blues guitarists who's forcefully asserted the guitar as featured vocalist in a band - and I really couldn't put it better. The Hope Radio set runs the gamut from the blistering swagger of the first section of Wolf Dance and the note-bending tonal onslaughts of the blinding organ-backed slow-drag Blues For Otis Rush and the funky-steppin' Eddie's Gospel Groove to the beautifully controlled dynamics and spellbinding repose of I Am With You and Blues For The Homeless (in particular) and the powerful phrasing of Kay My Dear, with just a lone foray onto acoustic for the thoughtfully-paced, almost spiritually reverent Katrine Blues. Many of these compositions - all Ronnie's own, by the way - are given gloriously extended treatments, but these don't outstay their welcome for a single second (and hell, it takes a lot for me to be truly captivated by a blues workout these days... I didn't expect to be laying other discs aside to play this one right through in one sitting, but it's that compelling!). Whatever the mode tho', it's the sheer soulfulness of Ronnie's playing that's paramount; while sure, there's a strong influence from Ronnie's friend Otis Rush (and Ronnie even titles one of his pieces for him), but Ronnie's own playing has an individual combination of energy and sensitivity, a deep intensity - and emotionality - that's in a class of its own, not least through the intelligent control and shaping of the melodic lines. Thanks, Ronnie, for sharing your magic with us.
David Kidman January 2008
---
Justin Townes Earle - Harlem River Blues (Bloodshot)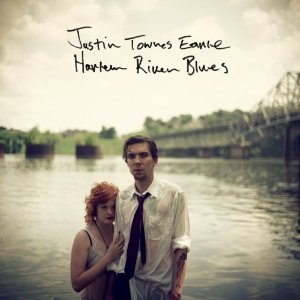 It's hard enough living up to a famous father, but when you're also named for his hero and one of country music's legends, you either crack under the pressure or push harder to justify yourself and forge your own identity.
With his third album, while he's cancelled his US and UK tour to battle his other demons in rehab, Steve's son has clearly not buckled under any creative strain. If anything his voice and confidence is stronger just as the musical range has expanded. the first three numbers switching from the Cash chugging title track to Latin gone reggae loping rhythm border shuffle One More Night in Brooklyn to the slap bass Elvis rockabilly of Move Over Mama.
0From here he slides into Guthrie-styled train song lament Working For The MTA, bravely introed with a quietly building bass throb and Woody's spirit there too on the pastures of plenty reaping Wanderin', all handclaps and bluegrass fiddle. And if Learnin' To Cry, featuring keening pedal steel from Calexico's Paul Niehaus, harks to Hank Slippin'0 and Slidin' takes a throaty reverb guitar pulse into Memphis horns backed gospel blues and Christchurch Woman with its steady drum pattern and Jason Isbell's throaty guitar is hook friendly roots rock with strong echoes of Cockburn's Waiting For A Miracle.
However, if the latter's the album's most obviously catchy number, the stand-out track has to be melancholic mid-tempo piano and guitar ballad Roger's Park which, referencing the Chicago landmark, would feel right at home in the neighbourhood of Springsteen's Nebraska.
For an album that has Earle lending his world weary tones to songs about lovelorn couples, lonely drifters, the working man's daily grind and, on the title track (reprised as a 30 second gospel choir coda) drowning yourself, it's surprisingly uplifting. A timeless classic, it won't be long before they start referring to Steve as Justin Earle's father.
www.justintownesearle.com
www.myspace.com/justintownesearle
Mike Davies September 2010
---
Justin Townes Earle - Midnight At The Movies (Bloodshot)
On the swiftly-conceived followup to his debut The Good Life, Justin Townes once again delivers – and hell! – on a fresh batch of songs that come across as timeless. Each one sounds to be an integral part of the vast country-Americana landscape, for you might well say JT's songwriting naturally and effortlessly taps into the Great American Psyche, with a performing confidence that reflects his unswerving artistic vision and pure unaffected romanticism. Admittedly, not quite every track's an outright classic, but the eleven songs here contain more than their fair share and the whole set grows in stature when you've run the entire movie a few times over. Stylistically JT runs the veritable gamut, always to the manner born, from the reflective Here I Go Again and Mama's Eyes (nice understated duet/harmony vocal from Cory Younts on these two) to the gentle heartbreaker Someday I'll Be Forgiven For This; from the Burrito-style honkytonk of Poor Fool and the smoochy swing of What I Mean To You to They Killed John Henry (which pays homage to the time-honoured country-blues standard); from the unashamedly bluegrassy Black Eyed Suzy to the rockabilly-cast Halfway To Jackson. The reverb-laden "hipster-retro" electric-lounge of the title track seems on the face of it a strange choice to lead the album off, if only cos it's musically untypical of the rest, but it's a darned good song nevertheless; and the apparently breezily insubstantial Can't Hardly Wait (a Paul Westerberg cover, the album's lone non-original) is redeemed by a catchy mandolin riff. If I'm pushed, I might nominate as relative disposables the Dixieland-style Walk Out and the pointlessly brief blink-and-you-miss-it instrumental Dirty Rag – but each has its place in the scheme of things. JT and his co-producers (R.S. Field and Steve Poulton) once again prove they have an acute ear for just what works for each song, and really effective use is made of JT's "house band" (Bryn Davies, Pete Finney, Cory Younts, Josh Hedley, Skylar Wilson and Brian Owings) for those all-important textural enhancements. Sure thing, JT's onto a winning streak here, no doubt about it. And even better, he's touring the UK this month (January 2009) in advance of the album's release.
David Kidman January 2009
---
Stacey Earle & Mark Stuart - Never Gonna Let You Go (Southbound)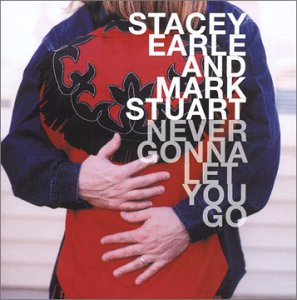 Last time round Steve's kid sister and hubbie Mark had just released their first collaboration as a duo with double live album Must Be Live. Now they've found time (and judging by the sleeve notes an incentive from the IRS) to record a studio follow up. It's another goodtime sounding collection but also one which sees her stretching the country musical wings to add tastes of ringing roots rock (Our World), bluesy prowls (Stuart penned Lookin' For Fools Gold), Texicali (Cry Night After Night), Stevie Nicksish witchy woman rock (When She's Having Fun) and even old school chirpy Tin Pan Alley on Spread Your Wings and Maybe That's Just Me, the latter surely borrowing from Paper Moon, alongside more familiar singer-songwriter material like the shuffling strum Me And The Man In The Moon.

It's not all quite as sunshine in the lyrics with songs of loss of frustration lurking between the romance and let your hair down numbers, the closing The Note an aching piano ballad about a wife left behind and a song likely to leave the hairs on the back of your neck standing. It also comes in a special edition with rough demos of ten of the songs, simple voice and guitar acoustic recordings that not only provide the blueprints for the fuller versions, but also serve as a pretty good idea of what shape they take live.

Mike Davies
---
Stacey Earle & Mark Stuart - Must Be Live (Gearle)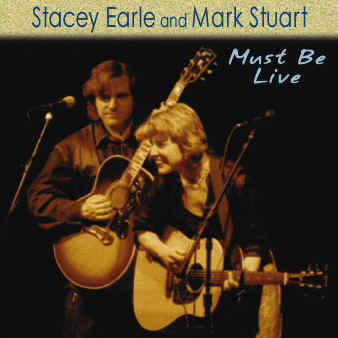 After two whole albums on which Stacey has developed her all-round talents with the aid of that darned fine acoustic picker Mark, it made sense to crystallise the cumulative achievement thus far by releasing a live set. This double CD (23 songs plus 13 intros) is culled from the very best of around 40-50 concerts at a variety of venues large and small, and really does what it claims - to present the very essence of the two performers. As well as the high quality of the songs themselves (mostly Stacey's own, with a handful by Mark), the chemistry between Stacey and Mark is palpable - maybe not quite as jaw-droppingly, atmospherically intense as that between Gillian Welch and David Rawlings, say, but very real all the same and bringing the various elements of their performance together in a most compelling way.
I don't think Stacey has ever sounded better vocally than here, good though her two solo albums were - there's less of the chirpy little-gearle protegée and more of the mature young country woman; her singing, while not losing its attractively youthful timbre, now exhibits a higher level of soulful assurance that comes with the energy and immediacy of the live performance and the increased familiarity with the material over a period of time. Recommended.
David Kidman
---
Steve Earle - I'll Never Get Out Of This World Alive (New West)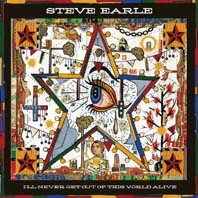 Ten years ago, hooked on drink and drugs, few were taking bets on Earle seeing his 40th birthday. Today, at 56, more hair on his face than his head, he's clean and making some of the best music of his career. Taking its title from Hank Williams' final recording, which also lends its name to Earle's debut novel (about a doctor haunted by the ghost of Williams), this is the first collection of Earle originals since 2007.
Produced by T Bone Burnett, who also plays guitar, with a band that includes Jay Bellarose, Dennis Crouch and Greg Leisz with vocal back ups by wife Allison Moorer and Tim Robbins, Earle says it's an album steeped - though not overtly so - in themes of mortality, fuelled by his father's passing at the end of 2007.
A typically loose limbed Earle chugger, Waitin' On The Sky is the most obvious, a loosely autobiographical odyssey 'searchin' for the Holy Grail', from growing up in a military town to 'wangin' on a guitar..and singin' a song about a redheaded girl'.
That'll be the missus then, the subject of the tender, Van Zandt-like Every Part Of Me, while personal notes also inform the strummed humility of God Is God, a reflective reading of the song he wrote and produced for Joan Baez's Day After Tomorrow album.
Earle also offers his own version of I Am A Wanderer from the same album, a wide open airy snapshot of the lives of a refugee, labourer and prisoner.
As you'd expect, social and political issues make an appearance too. Little Emperor is a scathing blues, bluegrass and hillbilly swipe at George Bush with its lines about shock and awe and the pointed 'what if it turns out that God don't look like you at all' while written for the TV series Treme (in which he also appears) and with horns arranged by Allen Toussaint, This City is a tribute to the resilience ("this city won't wash away") of New Orleans.
Most contemporary though is The Gulf Of Mexico, a sea shanty tale of three generations of fishermen and rig workers that culminates in the BP disaster, or as Earle puts it, the Devil spilling the guts of hell.
While the tune borrows from Silver Threads And Golden Needles, the sensibility is traditional, expressed in more direct musical terms in the Irish influenced Molly-O, a tale of a highwayman destined for the gallows because of his lover's expensive tastes, that could have been written centuries ago.
I can't say I'm overly fond of Meet Me In The Alleyway, a Waits-like junkyard voodoo blues with bluesy vocal distortion that sits uneasily amid the folk and country flavours elsewhere, but with the addition of the spare, grizzled world weary Lonely Are The Free and Heaven Or Hell's twangling love song duet with Moorer, this pretty much covers all the bases Earle's fans want. However, having realised he's going to be around longer than he expected, perhaps next time he might push the envelope a little.
Mike Davies May 2011
---
Steve Earle - Townes (New West)
Townes Van Zandt, the quintessential Americana singer-songwriter - and indisputably one of the very finest - died in 1997 at the age of 52. Of all Townes' protégés, Steve Earle has possibly the greatest claim to authentic personal connection, and (you might well feel) is thus well overdue for recording a whole album of Townes' songs in tribute. Sure, Steve's snuck in the occasional song from his mentor on recent albums, but none of those are duplicated here on this handsome new self-produced 15-song collection, which forms the highly-anticipated followup to the award-winning Washington Square Serenade. Townes brings us those TVZ songs that mean the most to Steve, those he's felt the most personally connected to, and include some which he's been singing for virtually his entire career. The album opener, Pancho And Lefty, is one of these, and the abundantly lived-in and lived-thru' quality of his interpretation is apparent throughout - it's just gotta be one of the best versions on the market of this deservedly well-covered song, period. Steve then moves on into a pretty-close-on-best-of cherrypick through the extensive Townes catalog, with a real knack for finding the appropriate musical backdrop for each song. He brings in what amounts to an authentic Nashville bluegrass band (Tim O'Brien, Darrell Scott, Dennis Crouch and Shad Cobb) for storming versions of White Freightliner Blues, Delta Momma Blues and Don't Take It Too Bad, then engages Tom Morello (Rage Against The Machine) for some grungy electric guitar on Lungs (this cut aptly produced by the Dust Brothers' John King). Harmonium features prominently on Steve's poignant take on No Place To Fall, and Steve's wife Allison Moorer sings backing vocals on Loretta and the sublime To Live Is To Fly, which closes the set. Steve's son Justin Townes trades verses on Mr. Mudd and Mr. Gold, a song which the two of them have been playing together since JT was a teenager and which was actually sung by Steve at his first encounter with TVZ himself in Houston in 1972! Considering his accomplished and evidently well-nurtured renditions of all 15 songs here, it may come as a surprise to find that Steve learnt two of the songs specially for the recording: Marie and Rake, the latter blessed with a particularly atmospheric mini-string-section scoring. At the other end of the spectrum, Steve growls lazily through the 12-bar blues Brand New Companion. While Steve's individual takes on these songs never strike a false note, it's the compelling combination of total interpretive authority and authenticity and true performance excitement that Steve brings to the material which should ensure that numerous awards are heaped upon this disc pronto.
David Kidman May 2009
---
Steve Earle - Copperhead Road: Deluxe Edition (Universal)
This is what the phrase deluxe edition was coined for! This suitably lavish package, something of an object lesson within its field, contains two discs: the first is a straight reissue of the original ten-track 1988 gold-award-winning album Copperhead Road. This was Steve' third full-length release, on which he rose above the appalling adversities in his personal life by coming up with the goods in a spurt of white-heat creativity. The album, which won both substantial critical acclaim and rock radio airplay, was notable for its big sound and big ambitions; it included a rock radio hit (the title track) and embraced the notional inclusion of guest artists to lend particular flavours to particular tracks (the Pogues on Johnny Come Lately, and bluegrass band Telluride with Maria McKee on the aching closer Nothing But A Child). It also brought us Steve's own version of The Devil's Right Hand, which Waylon Jennings had covered three years earlier but which Steve himself hadn't hitherto recorded. There was also an early venture into drum programming on the oft-requested You Belong To Me. As it turned out, Copperhead Road was the last decent album he was to issue before a period of drug addiction forced a temporary hiatus in his career prior to returning to form so dramatically in the mid-90s). But the real glory of this reissue is likely to be the second disc, which brings us a 70+-minute parade of spunky live recordings from both shortly before (1987) and around a year after the album sessions, sensibly sandwiched between which is Steve's classic 1988 solo performance of Springsteen's Nebraska (which had previously appeared on the Collection compilation). The 1987 set comprises eleven tracks (all previously unreleased) recorded with the Exit O Band at Raleigh, North Carolina, and show Steve and band on uncompromisingly solid form running through a selection of material that included only two songs from the forthcoming album and even dragged up a cheeky medley of 2misses2 from his pre-MCA (Epic) days. The five rock'n'rollicking all-stops-out 1989 tracks with the Dukes, which include a revisit of his first hit Guitar Town and covers of Little Sister and Dead Flowers, have all previously appeared as bonus cuts and B-sides, but it's still useful to have them collected together logically.
David Kidman August 2008
---
Steve Earle - Washington Square Serenade (New West)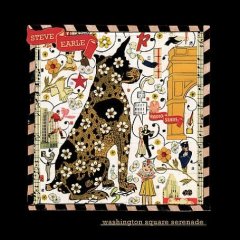 After the angry politics of his last couple of albums in particular, Washington Square Serenade - Steve's first new album for three years - often has a distinct air of relaxed, almost mellow contentment, reflecting introspectively while incidentally celebrating in music the tough diversity of New York, the city which Steve has made his home for the past year or so and where he evidently feels comfortable.

Recorded at the city's legendary Electric Lady Studios, this new album brings Steve full circle from the Guitar Town which he first wrote about 20 years ago. Tennessee Blues (not a blues exactly) is his road-farewell to Nashville, after which the musical idiom takes on more of the character of a slightly country version of hip-hop (Down Here Below), with increased use of computer beats behind the swingin' banjos and other acoustic instruments. Satellite Radio is a scratchy paean to everybody's late-night saviour, then City Of Immigrants brings in Brazilian combo Forro In The Dark for a taste of the vitality of forro music.

In the tracks that follow there's tender romanticism aplenty, in Days Aren't Long Enough (a thoughtful duet with his wife Allison Moorer), Sparkle And Shine with its simple, almost nursery-rhyme sentiments and the deeper pleading of Come Home To Me. Unusually for Steve, most of the demo work and basic tracks for this album were started on home computer equipment, only at a much later stage adding the many guitars and mandolin, bouzouki, harmonium etc. (all of which Steve played himself); this change in recording practice, although for much of the time imparting a hard contemporary edge to the rhythms, doesn't significantly detract from the gutsy, rootsy feel or those qualities within Steve's writing, and his responses and commentaries can still hit hard: the fiery Oxycontin Blues and the powerful Red Is The Color, for instance, are two of the set's strongest cuts, another being Steve's Hammer, a singalong anthem "for Pete" (Seeger) that feels more resigned than its punchy, defiant backbeat might imply. The album's final track (which to my mind doesn't quite fit with the rest) is Steve's commercially-savvy take on Tom Waits' Way Down In The Hole, which is being used as a theme song for the TV show The Wire in which Steve plays a recurring character…

Ardent fans of Steve's more politically-charged material may form the opinion that this latest set is a "soft option" response to relocating to NYC, but it's still a satisfying enough product to be going on with and I wouldn't want to be without it.

www.steveearle.com
www.myspace.com/steveearlemusic

David Kidman November 2007
---
Steve Earle - Live At Montreaux (Eagle)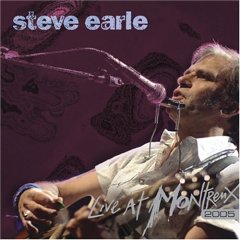 One man, a guitar, a harmonica, some songs. Not a bad recipe. It's served well, from Hank and Woody through Bob, Billy and Bruce, and Steve Earle is hewn from the same motherlode with folk and country inflections, a twang to the voice and songs that stick between the ribs.
You might feel he's a bit casual with Devil's Right Hand, feeling obliged to include but getting it out of the way with little fuss or involvement, but it's the only track here where you don't feel he's putting body and soul into the song and performance. Even the throwaway Condi Condi has a sting.
Although the set reaches back to Copperhead Road (and includes the title track), the blues picking CCMK and South Nashville Blues hail from I Feel Alright, his Del McCoury collaboration is repped by Dixieland and The Mountain, and Ellis Unit One marks a welcome outing for his Springsteenesque Dead Man Walking soundtrack contribution, the emphasis is primarily on his more recent, what might be called political protest albums.
Thus you'll find the set bookended by Jerusalem and Christmas In Washington, sandwiching between them Rich Man's War, The Revolution Starts Now, and Warrior (complete with a biting spoken intro) while also plucked from Jerusalem is the brilliantly desperate tale of economic hardship and frustration What's A Simple Man To Do that comes straight from the heart of blue collar America.
The voice wavers here and there, but the fire rarely does, making for a solid contribution to any Earle collection and a reminder of what a potent live performer he can be. A DVD of the concert is due in August.
Mike Davies, July 2006
---
Steve Earle - The Revolution Starts Now (Artemis)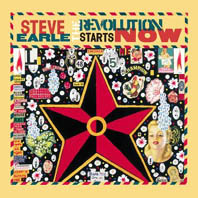 If nothing else, George W Bush has done wonders for Earle's career, spurring him to some of the sharpest political songs he's written. Following Jerusalem with its story of American taliban John Walker's Blues and the live album All American Boy, recorded on tour during the Iraq war, now comes this even more direct jab at his nation's rulers and their policies, bookended by two versions of the handclaps and hand-grenades title track.
Highly evocative of Jim Morrison at his declamatory best on The End, Warrior finds a universal soldier mourning that there are no more 'honorable frays to join' but that they must remain dutiful and die for "the cruel consequences of your deceit." >
In more typical Earle form, Home To Houston is a jokey swagger about a trucker who's gone to Basra to make a buck and is now so desperate to get home he's ready to promise God he'll give up his trucking ways, The Gringo's Tale is a gruffly growled reflection of a fugitive secret ops agent who got sick of the job, Condi, Condi is a tongue in cheek calypso about wanting to bed National Security Adviser Condoleezza Rice while F The CC is a fairly direct Stonesy guitar rocking attack on the Federal Communications Commission and America's revised democracy where criticising POTUS is regarded as tantamount to treason.
He's even handed too, well aware of the lot of the poor on both sides when it comes to being cannon fodder, the quietly chiming Rich Man's War drawing parallels between tattooed Bobby in Kandahar because there's bills to pay back home and Ali from Gaza who, reared amid tanks, "wrapped himself in death and praised Allah" when he was turned into a terrorist. It's not all agitprop, more intimate wounds and bruises can be found on slow chugging Emmylou duet Comin' Around, the lonesome desire in waiting of I Thought You Should Know while, striking a welcome note of optimism amid the weariness and cynicism, the ringing faint hope burrowing up from The Seeker.
Unlikely to make Earle any more popular among those who wanted him to be strung up for his recent serenades to his country, it's an album firmly of its times but one assured to last well beyond them. Be interesting to see what he does if Kerry gets in though.
Mike Davies
---
Steve Earle - Just An American Boy (Artemis)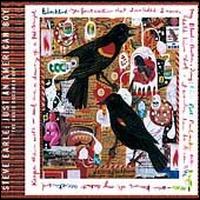 A double live CD that'll also get released as a DVD, this was recorded on the tour that followed Jerusalem, the album that saw Earle coming in for considerable stick over the song John Walker's Blues which some regarded as backstabbing unpatriotic tribute to the American Taliban convert. That the tour happened to coincide with the war on Iraq and saw Earle singing not only that but also such politically angry numbers as the Stonesy America V 6.0, Ashes To Ashes and Conspiracy Theory, not to mention the anti-death penalty two fister Over Yonder and Billy Austin did little to persuade detractors that he wasn't some left wing radical intent on bringing down government and nation. However, it's fair to say that judging by the audience response to his furiously strident numbers, he's the one more in tune with thinking Americans than his critics.
Politics aside, the album covers all of the Earle bases, the guitar slinging rocking country of Copperhead Road and Guitar Town, the spare acoustic folk of Billy Austin, the old school blues picking of South Nashville Blues, Jerusalem's Dylanesque harp blowing protest folk and, with mandolin wizard Tim O'Brien sitting in, the bluegrass era represented by Hometown Blues, The Mountain and Harlan Man. He even ends the album passing the torch to a new generation as no less talented son Justin takes over for his own Time You Waste.
Before launching into an appropriate cover of Nick Lowe's What's So funny About Peace, Love and Understanding. Earle makes his position clear as he tells his audience that even if they disagree with the war they should have respect for those fighting it and their families, but also sends out the message that one of the principles upon which democracy is founded is the right to be able to question the actions of its government. Which is probably why one of the best things here is the introduction to Christmas In Washington were he says that what America needs is heroes, heroes like Baez and Guthrie but also George Ryan who in his last hours as Governor of Illinois commuted his State's death sentences because he looked at his conscience and found it wanting.
Live albums inevitably tend to be mementoes for the faithful rather than anything to convert newcomers, but it's hard to imagine anyone hearing this and not being persuaded that Earle is an artist you want to hear more of, both as a performer and proudly American a voice of dissent. Born in the USA, he's the alt-country Bruce Springsteen.
Mike Davies
---
Steve Earle - Jerusalem (Epic)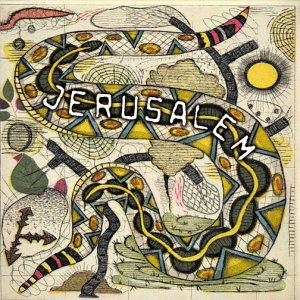 Describing it as his most Old Testament album yet, this is unlikely to endear leftist dissenter Earle to those fired up with kick ass patriotism after 9/11 and yet it is, he insists, the most pro-American album he's ever made.
The controversy begins from the get go with Ashes To Ashes, an apocalyptic Last Judgement (or more accurately Judgements) number in which the image of death raining down from the sky and the line 'every tower ever built tumbles' will be seen (incorrectly) as reference to the World Trade Centre tragedy and which includes the line "God stood and saw it was good and said ashes to ashes and dust to dust." From here it's into the equally musically muscular Amerika v.6.0 (a talking rap blues that calls to mind Sympathy For The Devil) that paints a suitably cynical portrait of a contemporary US of A where you're only as equal as you can afford, which in terms rolls into Conspiracy Theory, a Prince-like strut that would do Oliver Stone proud. Then we get to the one that's caused the major furore, John Walker's Blues, a brooding narrative from the point of view of the Marin County teenager who disillusioned with his country's MTV culture and seeking something in which to believe converted to Islam and joined the Taliban. It takes no moral stance, it just is. That it ends with a quote from the Qu'ran merely confirms its treasonous nature as far as Earle's detractors are concerned.
After this, things necessarily ease up as Earle hits a TexMex vibe for The Kind, 'bout a fella with a crazy dream' and the comforting nature of simple songs, stories and pictures (do we detect acertain irony in its positioning?) and What's A Simple Man To Do?, though its story of a Mexican busted for selling drugs across after losing his job is hardly a big up for the American Dream.
So it's back to the gloom then with a scratchy spooked bluegrass The Truth pointing its finger at the prison system and what it breeds, the girl running away from home in swaggering rocker Go Amanda (co-written with undoubted fellow Commie Sheryl Crow), twangy Emmylou duet I Remember You with its I'm all right now reflections on an old romance (relatively cheery by comparison), and the cranked up Dylanesque nasal whine of the broken man looking to hide in the Shadowland before finally wailing harmonica leads us back to the end of days theme on which the album opened for the title track. But while (in a nod to the Middle East crisis) he tells how 'death machines were rumblin' 'cross the ground where Jesus stood', he ends on the same note of defiant optimism that's characterised America in the past year. But not its manifestation in patriotic gung ho militarism, rather a belief that "one fine day all the children of Abraham will lay down their swords forever in Jerusalem' and we can all "wash all this blood from our hands and all this hatred from our souls."
As a singer-songwriter's response to 9/11 and the state of the world, this stands right up there with Springsteen's The Rising.
Mike Davies
---
Steve Earle - Sidetracks (E-Squared)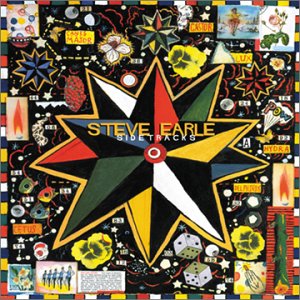 Steve Earle explains, "these are not outtakes. They are, rather, stray tracks that I am very proud of and that are either unreleased or underexposed." So what do you think you gonna get? In all it's diversity the CD's actually surprisingly cohesive - this collection of 13 songs, with sleeve notes annotated by Earle, hang together remarkably well with one gem following another.
There are original Earle songs, songs from soundtracks, instrumentals (omitted from Transcendental Blues and regretted by Earle) and covers drawn from the 60s to the 90s. Earle delivers a rich tapestry of country twang, reggae, celtic and american folk - and rock - including (in no particular order here) a dirty electric cover of Breed by Kurt Cobain; The Chambers Brothers 1968 'trippy' gospel Time Has Come Today with Sheryl Crow adding vocals in LA (Earle recorded the track in Nashville); Lowell George's much covered (but always room for one more) Willin'; Bob Dylan's My Back Pages more Earle than Byrds; and Gram Parson & Chris Hillman's My Uncle. Then there's the powerful and emotion-packed Ellis Unit One with the Fairfield Four (not the solo original which appeared on the Dead Man Walking soundtrack), and Me and the Eagle (from The Horse Whisperer). Other delights are Earle's own (instrumental) Sarah's Angel with the Bluegrass Dukes (with Tom O'Brien), and the reggae Johnny Too Bad with the V-Roys.
All in all an album which demonstrates Earle's enduring talents, breadth of interests and influences and his ability to move masterfully through a wide variety of roots and rocking material which would trip up many of his peers. It's also a cracking good album. It's June but if this was December, Sidetracks would end up in a good many of my friends' stockings.
Sue Cavendish
---
Steve Earle, Townes Van Zandt, Guy Clark - Together At The Bluebird (Catfish)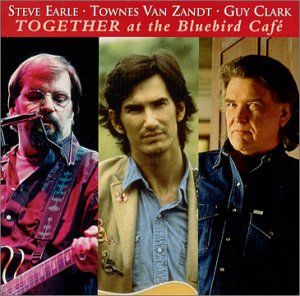 What it says on the label, the three singer-songwriters recorded live and acoustic at Nashville's Bluebird cafe, Sept 13, 1995 in a benefit organised by Susanna Clark for the, er, Interfaith Dental Clinic. Sadly they don't get together to join voices for a number, but the individual contributions are just fine. Clark opens proceeding with Baby Took A Limo To Memphis, which sounds suspiciously like it borrowed some tune from Donovan's Mellow Yellow, and with the arguable exception of Randall Knife, written to honour his late father, the rest of his selections equally come from the lesser known pages of his repertoire. So that'll be Dublin Blues and Immigrant Eyes (on which his wife duets), a couple of storysong gems that have been unjustly overlooked.
Earle's songlist hits more familiar notes with a resigned My Old Friend The Blues, Valentine's Day (dedicated to his wife on the second anniversary of their remarriage), I Ain't Ever Satisfied (harmonica rampant), Tom Ames' Prayer and his breakthrough hit Copperhead Road while there's a nice touch of musical memorabilia with Mercenary Blues, a song he wrote while working at the local pizza parlour, as recounted in the highly amusing intro.
But inevitably it's the late Van Zandt that makes this the collector's must, his cracked but warm nicotined voice on excellent (emotionally if not technically) form as he works his way through Tecumseh Valley, A Song For, Ain't Leavin' Your Love, Katie Bell and, of course, the immortal Pancho And Lefty. What makes this even more of a delight though is the chat, Van Zandt in particularly amusing mood recalling being commissioned to write a lullaby on the intro to Katie Bell and his rambling story of a gold tooth, lost bet and improvised dental work. Now there was a song he should have written!
Mike Davies
---
Angela Easterling - Earning Her Wings (Own Label)
A native of Taylor, South Carolina, Angela actually spent some years making a name for herself in the West Coast country scene, all the while writing her own songs, but only when subsequently rediscovering her roots did she feel inspired to commit her music to record. With the help of James O'Connell, drummer and producer of LA roots-rock outfit West Coast Grand, she managed to put together this set of songs for her debut release, which last year earned the accolade of Top Americana Album of 2006 at Smart Choice Music. I don't think it's quite that good, but it's certainly got plenty going for it. First up, Angela has a really good voice, falling comfortably into the soulful-end-of-country bracket yet retaining a certain amount of what might be termed mountain sensibility. Second, she's surrounded herself with a decent crew of backing musicians including Ike Marr, Dave Phenicie, Mark Christian, Carl Byron, Deane Cote, Shawn Davis and Chris Laurence. Third, out of the eleven songs on the album (all but one being Angela's own compositions), approaching half of them are really good: standouts are the opener River Jordan, which resonates with tradition, the strange-but-true tale of The Accordion and the lonesome ballad Dear Johnny, while Angela's strongest vocal performances are on the more gently reflective material like Long, Gone, True and the title track. The closer, interestingly, is a cover of When I Wake Up To Sleep No More, a long-cherished gospel song that Angela only recently discovered was written by a distant relative of hers, Marion Easterling: on this cut, her voice is boosted by harmonies from Jim and Dani Lacey Baker. Sadly, however, the rest of the uptempo tracks rather let the side down, being little more than routine honky-tonk where the sentiments are hackneyed and the melodies simply aren't strong enough to hold interest. Angela surely has it in her to make a really good record, but - existing accolades notwithstanding - I don't feel this is quite it; she may have earnt her wings, but now she needs to learn to fly.
www.angelaeasterling.com
www.myspace.com/easterling
David Kidman December 2007
---
Wyatt Easterling -Where This River Goes (High Horse Records)
If I branded this guy's songs as classy, acceptable, smoothly and genially crafted, observant if romantically-inclined Nashville singer-songwriter fare in the approved tradition with no rough edges but equally nothing offensively sentimental, then that would probably be the review over and done with and I'd be able to move onto the next disc on the pile. But every now and again during this ten-track album I'm getting the vibe that there's something else, a slightly deeper response that lifts the man's music above the straight-down-the-line classic workmanlike. It helps that his backing band is so darned good, bringing an added level of subtlety to the already confident sophistication of the writing. Danny Parks (guitar), Jay Vernali (keyboards), Jon Vogt (bass) and Brian Burnett (drums) are augmented on some tracks by two cellists, with just the right amount of added light and shade, while the contributions of four backing vocalists (notably Jessi Colter Jennings on the album's standout Sounds Like Life To Me) are very much in tune with Wyatt's own relaxed and steadily assured tones.
You can tell from the man's attitude and overall demeanour that he's been around the scene a while, and his songs prove eminently coverable too (if perhaps sometimes a little too "where have I heard that before?"). At times I'm reminded of James Taylor, that comfortable fit of graciously flowing music and companionably thoughtful words that's easy on the ear and thus needs to provide no challenge. It's not really possible to find fault with Wyatt, as everything is in place that should be, and he strikes no false note within his chosen field, settling into a groove and sticking with it. And yet… he doesn't quite make the big-time. And in spite of all his admirable qualities he doesn't stand out from the crowd enough to get onto my must-spin-again-soon list – in other words, this river meanders amenably but goes nowhere in particular.
David Kidman July 2009
---
Eastmountainsouth - Eastmountainsouth (Dreamworks)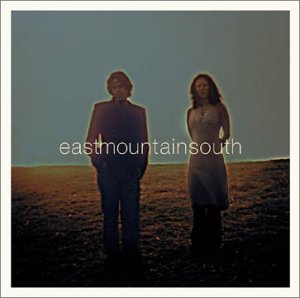 Centering around Los Angeles based singer-songwriter duo Kat Maslich (hailing from Roanoke) and Peter Adams (Birmingham, Alabama) and signed to the label by no less than Robbie Robertson, they may have a mouthful of a name but their blend of alt-country and folk makes it well worth getting the tongue round.
With influences filtered in from her growing up around bluegrass and church music on Clinch Mountain (home of Ralph Stanley) and his training in classical music and film scoring, they create what Robertson's termed 'haunted mountain music with modern beats.' Which, roughly translated means taking Appalachian roots and giving them both a timelessness and a contemporary edge with the use of drum machines and electronics (the gospel folk Rain Come Down, based on a Negro spiritual, a perfect example) as they sing songs of love and heartbreak inspired by friends, history and literature. It's a simple but effective approach, their voices weaving in harmony through dark hued self-penned numbers like The Ballad of Young Alban and Amandy and the bittersweet bluesy folk of Father, the affirming You Dance with its aboriginal back rhythm and the hushed ache of Ghost. Yet, ironically, the album's stand-out is the opening track, a rework of Stephen Foster's Hard Times that uses harmonium, fiddle, manola and a military beat of gravel crunching percussion to build to an emotionally resonating hymnal climax. Wonderful.
Mike Davies
---
Tim Easton - Break Your Mother's Heart (New West)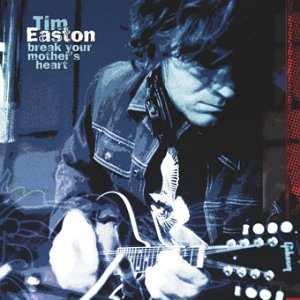 Touted by some as the new Ryan Adams, with all the Dylan touches that entails, the Akron-raised, Athens-based Easton's second, largely acoustic album sees him making a hefty leap up the troubadour ladder with a collection of wryly humoured songs and tunes that lean as much to folk as they do to rock.
Working here with such session veterans as Jai Windin, Jim Keltner and Hutch Hutchinson has clearly rubbed off on his own studio approach, sounding decidedly laid back in a John Prine/James Taylor fashion on several numbers. The vibe was so relaxed most of the tracks were laid down in just a couple of takes, Easton playing live in the same room as the band. Road songs, lonely songs and love songs, the set opens with Poor, Poor LA, a dig at the city of Angels and stream of consciousness songwriters, and proceeds through the likes of folk-rocker Black Hearted Ways (very Petty/McGuinn), get out of my life and stop ruining it number Hanging Tree, the heavily Dylanesque train blues rhythmed Lexington Jail, and the dreamy slurrings of Amor Azul with its dobro and tremolo guitars. Long time friend J P Olsen contributes two, very trad flavoured folk-blues numbers in storysong John Gilmartin and the spare acoustic guitar picked True Ways, but the album standout has to be Easton's own slow swaying, piano based seven minute epic Watching The Lightning. Fuelled by the death of a friend it's an uplifting confused collision of hurt, defiance, love and encouragement not to let your knees give way in the face of life, it's like his Bridge Over Troubled Waters.
Mike Davies
---
Nigel Eaton - Pandemonium (Beautiful Jo)
Subtitled "music of the hurdy-gurdy", and it's exactly that, with a couple of songs thrown in for good measure. Nigel's playing is expectedly scintillating, with his characteristic drive and keen sense of both rhythm and melody. Here Nigel tackles a collection of source material that includes an original three-movement classical concerto (no. 2 by Michel Corrette, on which he's accompanied by Becky Price's harpsichord) alongside a number of typically idiomatic self-composed pieces in various tempi, many in the French style, and one of which (the riff-ridden Hum 'n' Bass) dovetails neatly with three examples of "hurdy pop" written by Mark Davies which take the Ancient Beatbox approach to its logical conclusion. I found these latter pieces a bit much-of-a-muchness really, but they're well executed and at least they're spread sensibly through the CD. The aforementioned songs (Break Of The Day and Sydney Carter's Like The Snow) are delightfully sung by label-mate Julie Murphy and fit well with the instrumental items, providing a good tonal contrast just at the time when the listener might be tiring a bit of the insistent tones of the gurdy. Aside from mentioning that Andy Cutting also brings his instrumental skills to this recording, I think I've covered most aspects of this enjoyable offering from Beautiful Jo and the Blowzabellist.
David Kidman
---
Cliff Eberhardt - The High Above & The Down Below (Red House Records) This is Cliff Eberhardt's first album in 5 years and features 12 original songs. The eponymous title track is up first and is roots with a blues/rock punch. It is acoustic led and highlights the gritty quality to his voice. Missing You is slow and brings to mind many other American singer/songwriter offerings of the past – it's of that high standard. It's Home Everywhere I Go keeps the pace on the slow side and his voice is easy on the ear. The Next Big Thing is bluesy Americana and The Right Words is a piano ballad that conjures up images of the piano player in the corner of a bar with an upright bass player beside him. After The Rain Falls is an easy paced acoustic song that is short and to the point.

Assembly Line is another excellent understated song which is well constructed. Dug Your Own Grave confirms a Tom Waits feel to his music and shows him as another great American songwriter. Let This Whole Thing Burn has a slight Latin tinge and a strong performance. New Is What's Come Over You is relaxing and I'm All Right is contemporary Country. The final song is Goodbye Again and it is no surprise that he closes with another quiet song. Most of the album is on the gentle side but having said that, he still manages to show many different facets to his voice.

www.cliffeberhardt.net
www.redhouserecords.com

David Blue August 2007
---
Ecki - Punchdrunk (Product Records)
The market for confessional singer-songwriters is pretty crowded just now, and it takes something a bit special to make an impact. The man to deliver that something, just possibly, is Ecki. Known to his mum as Richard Ecclestone, he's been fine-tuning his spellbinding, minimalist tales of heartbreak and loss on the acoustic circuit for a few years now, and his debut album Punchdrunk calls in a lot of musical favours from people he's met along the way.
The resulting performances stretch the material in a variety of unexpected directions, from the claustrophobic intimacy of 'Under the Dust' and 'Save You' to the epic sweep of 'Fire Song', which throws pipes and strings and hurdy-gurdies into the mix. Yet for an album where no two songs use the same line-up of musicians, it's the consistency of mood and atmosphere that is really striking. The fire that animates live favourites such as 'Rare Sun' and 'Never Quite Got it Right' has been bottled to good effect, while the less familiar tunes showcase a surprisingly confident hand in the studio. Particularly notable in this respect is the stunning 'Pulse 2', an almost wordless duet with Odette Michell which wouldn't be out of place on a Pink Floyd record.
More than the sum of the parts, Punchdrunk is a rich and subtle album that rewards repeated listening and deserves to be jostling for top ten places with the likes of Damien Rice and David Gray.
Sam Inglis
---
Chris Eckman - The Last Side Of The Mountain (Glitterhouse)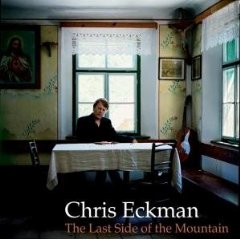 The Walkabouts founder now lives in Slovenia (presumably commuting for the band's upcoming new album) and has taken his adopted homeland's culture to heart. In particular, having been given an English translation copy of Barren Harvest, he's been much taken by the neo-expressionist poetry of the late Dane Zajc with their images of rugged landscapes and themes of solitude and struggle spoken 'in the tongue of the soil'.
Finding in them a connection to the open vistas of his Seattle birthland and to his own experience, he set about turning them into songs, researching various translations to arrive at the closest he could to the poems' intents and meanings. Recording with Slovene musicians, and wife Anda, with Steve Wynn adding vocals to The Same and Polish singer Anita Lipnicka duetting on the Cohen-like Who Will Light Your Path?, this album's the result.
Aside from the latter, the ethereal choral intro Bells Of A New Day, and the instrumental title track, the musical mood's far more in tune with the blues-spooked deserts of America than anything Eastern European. As such, the likes of Hours, the guitar ringing Ransom, the Tom Waits-like scuffling rockabilly Stranger, and the cosmic ribbons of With That Mouth are more likely to find favour with fans of The Walkabouts and Giant Sand than, say, Le Mystere Des Voix Bulgares. But if that helps bring Zajc's work (and the album ends with a snatch of his reading from 1968 poem 0Tihi skrebetavec) to a wider audience, that's no bad thing.
www.myspace.com/chriseckmanmusic
www.thewalkabouts.com
Mike Davies February 2009
---
Tim Edey - Irish Music From The Dingle Peninsula And Beyond (Gnatbite Records) Tim, currently a member of Scottish supergroup Session A9 and working with Mike McGoldrick, Frankie Gavin and Julie Fowlis' bands, first established (with his 2001 release Daybreak) his credentials on both guitar and melodeon - "he's one of the few people able to play a D/G diatonic instrument in a chromatic style in almost any key and style possible", according to the text of his press release! Tim's latest album intends to capture the spirit of the part of Ireland which he's made his second home. Having said that, it's not an overwhelmingly traditional-sounding record, although the vast majority of the tunes are in fact traditional and arranged by Tim himself (though he doesn't credit the sources at all).

The word "beyond" in the title is probably the key, then, at any rate judging from the opening track, which sets out Tim's stall by driving a set of slides well out of the usual ambit and onto a peninsula of its own, complete with electric guitar, keyboard, bass and percussion. In true Mike Oldfield fashion though, as soon as you start to get used to it (and even like it), it stops dead and you're left on the very edge of the cliff looking out to sea! That sense of being left in mid-flight is common to several of the 16 tracks, sad to say, and some fade very prematurely... But having said that, I really like the spirit in Tim's playing, its easy rhythmic lilt, its sparkling joy and sprightly enthusiasm, qualities which extend to the altogether simpler arrangements on the more traditional-sounding tracks (eg the Mist Covered Brandon and Dingle Harbour sets and the gorgeous slow air Beauty Deas An Oileain), while even the more complex texture of the Blasket Island Jigs feels refreshing and uncluttered.

For when Tim concentrates on retaining the traditional feel in his music-making, the result is more satisfying than when he goes all out for atmospherics and over-conscious arranging. He multitracks all the instrumental parts, adding accordion, low whistle and banjo to the aforementioned armoury, but his imagination seems to know no bounds and it can lead to a sense of arranging for its own sake, as when some generated water-sounds course distractingly through an otherwise enchanting performance of the slow air Dónal Og. In this respect, he strikes a better compromise between atmosphere and atmospherics on the softer-edged soundscape of the slow-jigs-set Out On The Ocean and Dawn Magic Of Ventry. The brightness of Tim's playing is reflected in the crisp, upfront recording - perhaps it's a little too crisp and clinical, for it seems to over-analyse somewhat, rather than believably blend, the individual instrumental timbres. I wouldn't want this review to sound unduly negative, though, for there is much to delight the ear in Tim's playing and in his inventive approach generally.

www.timedey.com
www.myspace.com/timedey

David Kidman January 2007
---
Ella Edmondson - Hold Your Horses (Monsoon)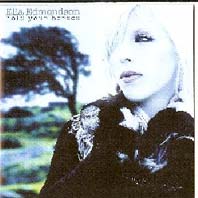 It's not mentioned in the biog (and, other than to reassure you she doesn't follow in dad's Bad Shepherds footsteps, there's no reason why it should be) but Edmondson's the daughter of Jennifer Saunders (the label's named after mum's character in AbFab) and Ade Edmondson. Nor does it make reference to her somewhat colourful young past as a snowboarding instructor, goth barmaid, painter and decorator and brief member of the Church of Satan and half-heartedly aspirant witch.
So, having ushered those particular elephants from the room, let's focus on her own attributes. Recording with musicians that number Andy Seward, Andy Cutting, John McCusker, Ian Carr, the Angel brothers, Capercaillie's Donald Shaw and, on backing vocals, Kate Rusby, as you might guess she's a card carrying member of the young folkers Brit Pack.
The mood's contempo-trad, shaded here and there with Pentangle-ish jazz (The Other Side) and Eastern/African rhythms, all the material self-penned (the headily droned, percussive Hidden Scars co-written with Ethan Johns), and the voice, alternately earthy and windswept pure, of a slight Northern persuasion despite the fact she lives on Dartmoor in Devon.
Now 23, she's been writing since she was 10 and several of the songs date back to teenage years and a former relationship, the likes of the rippling Moonglow, Hunger's itchy pangs of jealousy and the hypnotic Breathe (as featured on mom's programme Jam and Jerusalem) suggesting she was a decidedly emotionally precocious adolescent.
Indeed, from the choppy, nerves scratching, fiddle scraping Tunstallish Hold Your Horses through the swayingly moody Sing For You and the scuffling urgency of Go Without (imagine Kirsty MacColl crossbred with Jacquie McShee), the subject matter sticks to the neediness, doubts, insecurities and resentments of love.
Next time round it would be good to see her broadening the lyrical horizons a bit and, given reports of a rockier live presence on Go Without, letting go the restraints a little more in the studio, but for now this highly accomplished calling card certainly earns her admission to the new folk firmament.
www.ellaedmondson.co.uk
www.myspace.com/ellaedmondson
Mike Davies February 2009
---
Honeyboy Edwards - Roamin' And Ramblin' (Earwig)
This is a compilation of sorts, which attempts to distil the essence of David Honeyboy Edwards, who's often referred to as the last of the authentic Delta bluesmen. Born in 1915 and still going pretty strong (at least on the evidence of the recently-recorded sides gathered here that comprise just under two-thirds of the 19 selections), Edwards is regarded as somewhat of a national treasure, for he's a charismatic performer who has always had his own special take on the delta blues. Unusually, he chooses to play in standard tuning, which adds more edge to the already stark and uncompromising nature of the music of the genre. But the principal focus of this new collection, its common thread, is Edwards' near-telepathic interplay with harmonica players; here we get duets with Bobby Rush, Billy Branch and Johnny "Yard Dog" Jones recorded last year, and a handful of duets with Big Walter Horton, Michael Frank or Sugar Blue dating from the mid-70s. All of which material is previously unreleased... It's also good to hear again a classic example of Edwards playing solo, accompanying himself on rack-harmonica on one of his very first solo sides, The Army Blues (1942), which is placed alongside an exuberant "I can be a whole rhythm section all by myself" track (Trouble Everywhere I Go) from 1976. And as a bonus, scattered amongst the musical gems there are three brief snippets of conversation: two with Bobby Rush (discussing the philosophy of the blues and reminiscing about bringing Little Walter to Chicago in 1945) and one talking to Alan Lomax back in '42. This is a fine collection that both celebrates and well illustrates Edwards' trademark intensity and commitment as an authentic performer over some 60 years.
David Kidman April 2008
---
Jonathan Edwards - My Love Will Keep (Appleseed)
The formerly prolific country-folk singer-songwriter returns to recording with his first new studio album in 14 years! So you might need a memory jog: Jonathan started out with a massive hit (the "bouncy but draft-defiant" Sunshine) back in 1971, and his subsequent career included doing backing vocals on the early Emmylou album Elite Hotel and a stint with bluegrassers Blue Ridge in the mid-80s, all the time turning out a string of solo records showcasing his upbeat-styled but often harder-hitting songs of conscience. There's always a sense of warmth and contentment about Jonathan's musical personality, where his easy-listenable voice and genial steel-bedecked backing invariably belies the actual content of the songs to some extent. Perhaps it's a surprise that this latest album only includes five new original songs. These are mostly in the contemporary bluegrass-country mould, and they sport typically fine sideman-playing from the likes of Duke Levine (guitars), Joe Walsh (mandolin) and Mike Barnette (fiddle), while Claire Lynch turns in some neat backing harmony vocals on two of the cuts. Lightkeeper is a bit different: an appealing closing-credits movie-theme with mandolin and Celtic fiddle and whistle adding even more interest to the wistful lyric.
Of the seven cover songs, most have been out there in Jonathan's live sets for a while now: This Island Earth has been a show closer, for instance. An unusual choice is the Beatles' She Loves You, here slowed down to half-pace and given an unfussy pop-country arrangement with some quality playing from Paul Sullivan (piano) and a string section. Tomorrow's Gonna Come, one of a pair of songs penned by Jonathan's long-time friend Henry Gross, is a catchy and memorable track that scores by being a model of simplicity in sentiment and arrangement; the next track, Everybody Works In China, has gained relevance in the 20 years since it was written; Jonathan's affectionate reworking of Jesse Winchester's Freewheeler is another gentle success, while Rod MacDonald's Sailor's Prayer proves an ideally anthemic choice for album closer, with Claire's soulful harmonies an integral part of the setting.
I do, however, find that the earlier covers tend to be adorned with the album's musically blander arrangements, and on the whole I rather prefer Jonathan's own material to these. But having said that, if the whole album were of the standard of its final five tracks I would be better pleased, since these are the ones I keep on repeat play. All the same, there will be many who will welcome Jonathan's return to the recording studio at any time to place his own stamp on whatever he chooses to perform.
David Kidman August 2011
---
Kathleen Edwards - Voyageur (Rounder)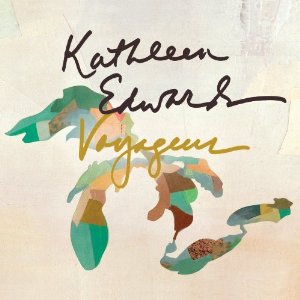 Having skirted the borders of breakout recognition since the release of debut release Failer back in 2003, the Ottowa born singer-songwriter's fourth album seems likely to be the one that gets her name noticed by a wider audience. It would be pity, however, if that were to be more for the circumstances surrounding it than the music itself.
It's co-produced by Justin Vernon, better known as the guiding light of Bon Iver, with whom Edwards has formed a romantic as well as musical relationship following her divorce from erstwhile long-time collaborator Collin Cripps. Also featuring on the album, alongside guest appearances by Norah Jones and Stornoway, his name has inevitably attracted the sort of attention she might not ordinarily have received. Yet, while his involvement has brought a warm glow to the sound, the songs and the music would deserve fulsome praise regardless.
There's inevitably introspective material harking to her failed marriage, most notably so on the sad wedding day piano ballad confessional Pink Champagne and the wistfully melancholic (and Bon Iver sounding) House Full of Empty Rooms where she sings 'I used to make you happy, but I don't know you the way I thought I did'. But, as the title suggests, this is about moving out on a journey, and while (metaphorically) relocating to America may, as the opening upbeat number says, be an Empty Threat, she's certainly embraced other changes.
Not least opening herself to more collaborative work, her co-writing with John Roderick paying dividends on the hushed loveliness of piano accompanied Vernon duet A Soft Place To Land while organ backed smoky seven minute closer For The Record both features backing vocals by Jones and draws upon her late night mellow blues influences. Mind you, lines like 'hang me up on your cross. For the record, I only wanted to sing songs.' do rather open her to charges of 'poor me' lyrics.
Self-pity, though isn't a major seam to the work. 'I don't need a punch line', she declares on Neil Young like textures to Chameleon/Comedian while the numbers that most leap out are musically upbeat, the bring in the new themed Change The Sheets, Sidecar's tumbling FM pop and the vintage Sheryl Crow rock swagger to Mint complete with a sha la la la chorus.
"I just hide behind the songs I write," she sings. Perhaps so, but as this album demonstrates, she certainly doesn't need to hide behind better known names, boyfriends or not.
Mike Davies January 2012
---
Kathleen Edwards - Asking For Flowers (Zoë/Rounder/Decca)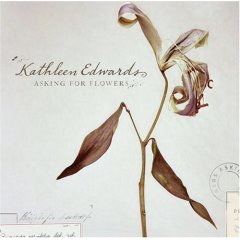 Back in 2003, Ottawa-born Kathleen released her rather wonderful debut album Failer (which proved her to be anything but!). It established her as a name to watch, a new kid on the country-roots-rock block of savvy lady singer-songwriters who got compared readily to Lucinda Williams. I actually thought she had a less raw demeanour, reminded me as much of Patty Griffin maybe, a sweeter innocence that turned back the emotional clock just a little but was no less compelling in its own way. Failer's followup, Back To Me, found Kathleen consolidating her musical personality on an even stronger set of songs that hooked you straightaway then came back to haunt you ever after.
Though Asking For Flowers comes complete with a fresh collection of appealing hooks, Kathleen has refined her songwriting vision even more, producing a batch of brand new "clear-eyed stories of hope and resignation, humour and death, unconditional love and brazen inequality". It's hard to credit that she's still not out of her 20s, such is the maturity of expression she conveys in these songs, the honesty with which she tells her stories. If pushed, I'd say the quieter and more reflective numbers like Sure As Shit and Scared At Night make the most impact on first playthrough, but in truth there's not really a weak link anywhere among the eleven songs. The brooding six-minute closer Goodnight, California is a standout, with a live-sounding instrumental part featuring a subtle string section that builds, supports and embellishes Kathleen's mellow, long-breathed vocal line before introducing guest Paul Reddick for a gorgeous harmonica solo.
On most of the tracks, Kathleen benefits from a full band backing: having put her trust in her co-producer Jim Scott to co-opt drummer Don Heffington, bassist Bob Glaub, Heartbreakers' keyboard player Benmont Tench and pedal steel ace Greg Leisz to play alongside her guitarist-husband Colin Cripps, nobody lets her down for one moment. There's still the strong Neil Young/Tom Petty influence (after all, that's what Kathleen grew up listening to!), and perhaps there's a slight sense of identikit-jangle about the arrangement on one or two of the individual tracks, but taken in isolation each song works just fine and it's a pretty satisfying record all told. I'm goin' right back to play it over again now...
David Kidman February 2008
---
Kathleen Edwards - Back To Me (Zoe)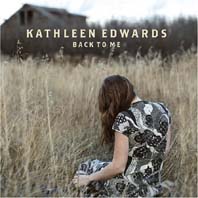 The Ottawa born Americana singer-songwriter burst on to the scene two years ago with sensational debut album Failer with its echoes of Suzanne Vega, Tom Petty and Lucinda Williams on tales of bruised love, filtered through tobacco smoke and whisky fumes. She's back now with a follow up collection of 11 tracks loosely linked by a theme of absence stemming from a rootless upbringing as the daughter of a diplomat and her more recent life on the road as a performing musician.
Perhaps inevitably it's not quite as impressive as the first, a little more straight ahead in places, the title track and What Are You Waiting For standard issue country rockers that go through the moves but simply lack any distinctive character. These though are small niggles in view of the larger picture that sees Edwards in fine vocal form on her tightly observed stories and memories. Linking back to the former album, opening track In State, a jangling acoustic rocker about a woman who sells her cheating boyfriend out to the cops, works as a companion piece build up to the Six O'Clock News stand-off that serves as Failer's opening gambit.
By contrast, Pink Emerson Radio is a simple, slow swaying recollection of the day her flat burned down and her defining choice to save her guitar and violin. It's on such quieter, more reflective numbers that the album really shines; the ghosts of old flames that haunt the bluesy Independent Thief and Old Time Sake, the wistful ache of being absent from home and friends on the yearningly uncluttered road song Away, the break-up anticipation of What Are You Waiting For? and the sense of displacement that informs Copied Keys, a song written about her uncertain feelings after moving to Toronto.
She's not just about regret though, two songs in particular, the unconditional in love joy of Summerlong and the closing Good Things, a reminder that life has a way of warming the heart when it's least expected, give the album a lyrical uplift to go with the ringing melodies and, if it doesn't quite demand an instant place among the year's best it makes a credible stab at numbering among the runners-up.
Mike Davies
---
Kathleen Edwards - Failer (Zoe)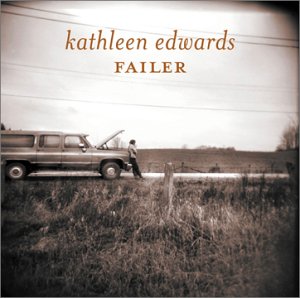 Responsible for another of those scarily wonderful debut albums that make you wonder how such artists emerge fully formed without any previous word of mouth, 23 year old Edwards is an Ottawa born singer-songwriter who grew up in Switzerland and Japan (her dad's is/was the Canadian ambassador), was raised on her brother's Neil Young and Dylan albums, whose first record was by Tom Petty and who refined her acoustic percussive guitar playing by listening to Ani Di Franco. By 99 she was booking her own gigs, living on the road in the back of a beat up Suburban and pressing up 500 copies of her six song EP Building 55.
Then, come summer 2001, relocated to rural Quebec and going through a break-up, she wrote seven songs that would eventually form part of her first album. Add three more, throw in Jim Bryson on guitar, put in the studio with Dave Draves and we're talking this year's Patty Griffin. Though you may find yourself thinking Suzanne Vega (the breathy The Lone Wolf) and even Tanita Tikaram (Hockey Skates, featured in Leslie Nielsen movie Men With Brooms but written by way of a half-apology to Ottawa outfit Starling after upsetting them - this from a diplomat's daughter - with an earlier song, though typically tempered with the sarcastic last line "Do you think your boys' club will crumble just because of a loud-mouthed girl?"), it's Lucinda Williams who's been held up as a vocal comparison with that world-weary drawl. Accompanied by jangling guitar, it's a sound that perfectly suits her tales of bruised love, filtered through tobacco smoke and whisky fumes.
The opening Six O'Clock News plays out a hurting smalltown story of a pregnant girl and her lover, the failer of the title gone to the bad through hard times and family break-ups. "You could do a little time and save my broken heart," she sings, but there's no happy ending here. "I try to come clean but I guess it's no use. Copper went ahead and he just shot you through. Now you're lying dead on the avenue."
It's a mood of self-destructiveness and defiance that characterises many of the songs from her "lonely girls' club". In the chiming One More Song The Radio Won't Play, a stinging attack on the music business written in angry mood after a row with her manager - here characterised as Johnny Little-Rocket-Star - she sneers "write a hit so I can talk you up. Nobody likes a girl who won't sober up" with all the attitude of someone who clearly has no intention of putting down the glass or doing anything anyway but hers. And on the strutting 12 Bellevue she talks of drinking my way through today" and tells some guy "I don't want to be your friend just take of your clothes and get in my bed." Just to reinforce the point that she's no shrinking violet, the blurry blue Mercury (Lucinda sings Coldplay?) finds her asking "wanna go get high? Wanna take me to parking lot at the old high school?" While Westby tells the sleazy tale of "a little bleeder with white pants on" stealing some drunk married jerk's watch after losing her virginity to him after being hit on in some low rent motel.
All of this comes wrapped up in irresistible hook laden melodies, swaggering for Six O'Clock News, amped up rowdy on the plangent Maria (Byrds meets the Stones rocking up English folk), or tumblingly acoustic with the yearning strings-swept National Steel and the sparse introspection of the closing emotionally unfulfilled relationship (more drinking) lament Sweet Little Duck.
As I write this I've played the album at least once a day since I received it a week ago. The frequency can only increase. That's one of 2003's Top 10 accounted for then.
Mike Davies
---
Eels - Souljacker (Dreamworks)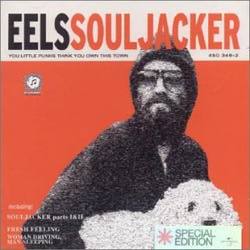 Ever been down? Yes I guess most of us have. Ever lost your soul? Well not quite I guess. You might do both on hearing this CD. Turn down the lights, take a stiff drink, then a longer one. Turn up the volume. Relax, let Eely things happen, they will. Fuzz guitar, strangulated vocals, great words, power playing - this album is a real cracker. Not for the faint hearted, but for those who like their music new and innovative. One of the best.
Jon Hall
---
The 18th Day Of May - The Eighteenth Day Of May (Hannibal)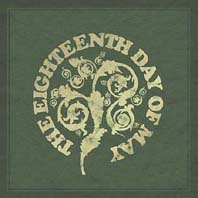 Well at the very start I thought I'd put the wrong CD on - for the opening rocking guitar figure is nothing if not a dead dead-ringer for the opening figure of Come All Ye which kicks off Fairport's seminal Liege And Lief! It soon becomes apparent, however, that The Eighteenth Day Of May are no tribute band or clone-Fairport outfit, although it's equally apparent that their music is infused with, and heavily influenced by, this and other impeccable cusp-of-that-decade role-models. Theirs is a really attractive, if defiantly retro electric-folk sound as roughly defined by Liege and its contemporaries (first-album Steeleye Span, Trees, early Albion Band with Shirley Collins) but spiced with a little healthy psychedelia (Mr. Fantasy-era Traffic, and early Family both came to my mind here), with cult acts like Principal Edwards Magic Theatre and then a bit of Fifth Dimension/Younger-Than-Yesterday-period Byrds thrown in. Despite all that, the band had originally formed as a three-piece acoustic outfit a couple of years ago. Allison Brice, Richard Olson and Ben Phillipson quickly decided, after getting together a healthy repertoire of self-penned and traditional songs, to enlist viola player Alison Cotton (from Saloon) and a two-man rhythm section (Mark Nicholas and Karl Sabino, both former members of acid-expressionists Of Arrowe Hill).
In June this year the band released (to rave reviews) its debut single, both sides of which appear on this album. And it's not hard to fall under the spell that the 18th Day Of May casts; Allisson's mellifluous vocals weave and float on the knowingly florid instrumental tapestry, which is replete with all manner of delights from flute, dulcimer, harmonium, sitar, mandolin and autoharp counterpointing the prominent electric guitar lines. Percussion is used creatively and not in the heavy-handed way you associate with folk-rock ploddery. I loved the way the band evoke those late-60s glory-days of acid-folk without sounding like they're taking the piss; they seem to have a genuine affection and feel for the genre, and know what it's all about. Having said that, the band's take on the classic Lady Margaret ballad is quite different from the brooding version by Trees!... although they do use a broadly similar arrangement to Full House-Fairport on Flowers Of The Forest. Without a hint of pastiche, Deed I Do has the ominous tread of the Velvets, and Sir Casey Jones jangles along like a hidden Byrds outtake, while Hide And Seek could have come off the first Monkees album; folkier reference points are an even earlier (Dyble-era) Fairport and Trader Horne, possibly even mid-period Incredible String Band too.
Inventiveness and panache characterise the band's work, and the production - by the band and Andy Dragazis - takes all the fascinating and fantastic instrumental colourings fully into account; its only downside is that Allison's voice is sometimes buried deeper in the mix than it deserves and you really can't hear her words for much of the time (as on the opener Eighteen Days in particular). On this evidence, I'm real keen to hear more of this exciting band.
David Kidman
---
Mark Eitzel - Music For Courage & Confidence (New West)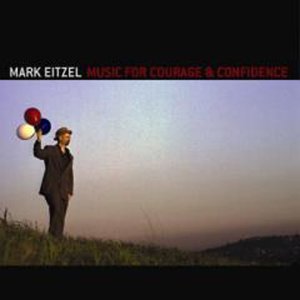 To follow up last year's The Invisible Man, the erstwhile American Music Club mainman has chosen to delve into the cover versions genre. However, as anyone familiar with his penchant for hushed brittle morose neurosis will appreciate, these excursions into rock, pop, soul and country are going to be pretty much a departure from the original blueprints. As if to underline the fact, the opening tracks takes Ann Murray's jaunty hit Snowbird at a narcotic reverie pace, Eitzel breathing nicotine fumes over the lyrics as she draws out the son's inherent sense of sadness and despair. He's no cheerier though on I Only Have Eyes For You which turns the evergreen love song chestnut into a funereal paced fractured psyche stalker's hymn that is seriously unsettling to listen to. His take on John Hartford's Gentle On My Mind is more in keeping with the dusty drifting nature of the original as is Kristofferson's Help Me Make It Through The Night (though as if to acknowledge the song's inherent cheesiness he throws in a bad lounge bar comic compere outro) and, albeit more melancholic and suicidal, Phil Ochs' Rehearsals For Retirement. Move On Up is the most faithful, grooving on Curtis Mayfield's jazzy soul arrangements with Eitzel's breathy reading perfectly in tune with the groove.
The Tom Waits bar-hound drunk at 3am treatment accorded the jazz standard I'll Be Seeing You isn't entirely inappropriate if you want to interpret the lyrics on a gloomier note though his bleak bluesy take on Ain't No Sunshine injects a troublesome dimension as he observes "I gotta leave the young things alone." The real off the wall inclusions though have to be a spaced interpretation of Do You Really Want To Hurt Me that he makes sound more like a masochist's plea than a lover's complaint, and the old Andrea True Connection disco cheese More More More which becomes sparse, otherwordly ice spiked sex-addict's cocktail lounge emission of sinuous twisted sex. Would you let your daughter buy a balloon from this man?
Mike Davies
---
Elbow Jane - The Boldest Blood (Fellside)
This young Wirral-based five-piece seems to be experiencing a bit of a cult following across the land, impressing the crowds at festivals for its consummate professionalism and assured presentation of sensitively-managed self-penned material. It's what they've been doing for a number of years now, modestly and unfussily but always making an impact on their audiences. It helps enormously that their particular brand of contemporary acoustic-based pop-folk is eminently accessible and unchallenging to the ear, and that they're proud to embrace a lineup that includes no fewer than three very capable songwriters in Rich Woods, Joe Topping and Kev Byrne.
Generally speaking, their songs explore life from a tolerant and history-aware perspective and examine the often subliminal pressures that are exerted on our lives on a daily basis. Here, the gentle dynamism of Joe's three contributions stands out, with the title track inevitably leading the field; Rich's Ode To Icarus and The Pilgrim's Lullaby are probably the pick of the remainder of the dozen tracks, but the pair of jointly-penned songs (by Kev and Rich), Hand Of Life especially, aren't far behind in the quality stakes.
The band members' individual and collective instrumental and vocal chops are never called in to question, and it all comes together satisfyingly and confidently both live and on record. So why in the final analysis does Elbow Jane's music on this occasion not stay with me after the CD's departed from the player, at least not in the way much of their previous work had done? Surely it's not that the lyrics as reproduced in the booklet aren't all that easy to read (they're given in the form of facsimile handwritten sheets). More likely, it's that the songs' melodies, while always perfectly harmonious and amenable, lack that last degree of onward memorability - even on subsequent plays. Or it could even be the company this disc has kept (sometimes the reviewing competition can be quite fierce, even unforgivably so!.). Methinks I'll need to go back to the CD in a month or so and reassess its virtues.
David Kidman October 2011
---
Electric Light Orchestra - ELO 2 (EMI)
The latest incarnation of this classic 1973 album (a well-filled single-disc issue) is welcome for several reasons, not the least of which is the inclusion of five previously unreleased tracks (of which more below) and three bonus cuts (which include that superb single Showdown). The Electric Light Orchestra had moved fast and developed quickly, from an eponymous debut album heavily underscored by the ex-Move, pre-Wizzard Roy Wood through the increasingly prominent influence of Jeff Lynne to what was arguably the apotheosis of their innovative brand of fusion, whereby nascent prog took on board classical influences and collided head-on with good old rock'n'roll to produce a gutsy and captivating hybrid. In the climate of the early 70s, pop had become pap and much prog was in danger of disappearing up its own orifice in inaccessible obscurity, the music scene was ready for something with the right combination of balls and intelligence, so ELO2 ended up in the hit album charts without too much effort. Surprisingly for such a complex album, it had been recorded quickly by the standards of the day (mostly in one or two takes), and something of that immediacy certainly comes across in the sessions. It's probably the finest example of the band's individual brand of musical fusion, and finds Jeff taking their structural experiments and stylistic juxtapositions to brave new limits - the "extended" (ie album) version of Roll Over Beethoven being a prime example. The climactic Kuiama then points the way forward to the band's big-name years, as does the previously unreleased Auntie (a pre-Warner take of the track that was to become their next hit single, Ma-Ma-Ma-Belle). Great stuff.
David Kidman
---
El Hula - Violent Love (Things To Come/More Protein)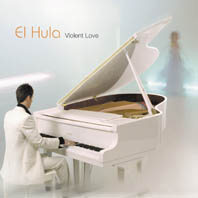 Signed to Boy George's label, El Hula is basically Blair Jollands, who, as Bitter Girl testifies, is New Zealand's Van Dyke moustachioed answer to Divine Comedy. Not content to settle for one reference point when he can lay claim to a dozen, the album also conjures up comparisons to David Bowie (Gems, the Starman tribute Killer Landings), Nick Cave (Arena Of My Soul) and, er When The Devil Arrives At My Door. It's certainly eclectic, one minute trumpeting out big brassy funk pop (Get Together Again), the next keening a pedal steel lament (Beautiful Day), here a splash of glam (Songs of Violent Love), there or a slab of desert rolling twangy country noir (Eyes of Blue) or a plangent Scott Walker piano ballad (Marigold). Unavoidably camp at times (listen to Your Hunger is a Fire if you can), but in need of a little less self serious posing, it's pretty much going to be a love it or hate it thing. For the moment I'm stuck firmly somewhere in the middle.
Mike Davies
---
Carrie Elkin - Call It My Garden (Red House)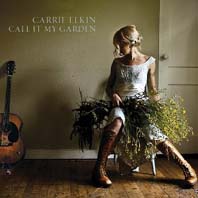 I'm not sure how this managed to lose itself in my review pile, but while slightly belated I'm glad it managed to burrow its way into the daylight because the Austin based folk-country singer-songwriter, partner of and regular performer with Danny Schmidt, certainly warrants hearing.
Her first album not to be self-released, with a back porch country twang that's somewhere between Austin and the Appalachians and lyrics that dig into the emotions, she's a welcome addition to the label's impressive roster.
Recorded in the home of Sam Baker (the singer-songwriter severely injured in 1986 by a terrorist train bombing in Peru and to whose resilience Elkin's Dear Sam is dedicated), it opens with laughter before leading off into the playful Jesse Likes Bird, another singer-songwriter dedication, this time to free spirit MySpace friend Jesse DeNatale, that encompasses both the refrain from Mockingbird and a near two minute bluegrass instrumental playout.
You'll hear a hint of gospel to her voice, the result of early years singing in church that also feeds into Guilty Hands, a jaunty faith questioning shuffle'n'strum, and the hymnal melody of the pleading Lift Up The Anchor as she sings 'all I ask of god is to show me the time, and all I ask of you is to love me right now.'
Love and relationships also inform the inflight conversation of St Louis (where she slyly namechecks Schmidt's album Man Of Many Moons) and the beautifully bittersweet lilting Landeth By Sea (where he provides harmonies) as lovers- one fishing at sea, the other 'working 'neath the willows' in her garden - each finding their own peace, have to decide to commit or move on.
Elsewhere a rumblingly spare, banjo and blues tinged Shots Rang Out (apparently written after a night in jail) addresses sexual violence and a shooting, The Things We're Afraid Of concerns retirement and the unsettling question of whether work defines who we are, while the slow building Berlin (the third time she's recorded it) is basically about letting it all out and expressing who you are.
Rounded out with a fine banjo flecked cover of Dar Williams' Iowa and carnival swayer one take album closer Edge of The World, basically a leap of faith song about spiritual and emotional colonic irrigation to become ' free of all the things we're afraid of and the things left unsaid and the things ain't got no business that dance in our heads', this is a garden of earthly delights, indeed.
Mike Davies July 2011
---
The Eisenhowers - Almost Half Undressed (Serali) Useless Love is the opening track on this album from another new Scottish band. It is an airy and haunting well crafted song although a little on the long side. Novelty Act has a catchy chorus but the vocalist, Raymond Weir, is a bit light on it although he more than redeems himself on the rest of the album. 25 O'Clock opens with alarm clocks and pinging bass & synths from Paul Gray and Ronan Breslin respectively - think The La's or The Coral. and Consequently also has a strange Liverpudlian feel to it and builds the belief that we have another good band on our hands. I can hear Teenage Fanclub, BMX Bandits and Cosmic Rough Riders in this one. Let's Not Talk About Me is Indie rock of a high calibre and The Abracadabra Man (no, not Steve Miller) is acoustic Indie rock that borders on folk/progressive rock.

The melodic Jigsaw confirms their professional attitude. If Satellites Should Fall is back to the acoustic side but is one of the weaker tracks. I'm sure that the good idea and eerie feeling behind this song could be re-worked. Mr & Mrs Frankenstein is an eccentric little tune and, remarkably, it works. The quirky vocal is a la Elvis - Costello, that is. If I Had To Make A List confirms their dedication to the melody. Constantinople (or is it Istanbul - ok, my jokes are getting worse) is acoustic with shades of the soft rock of 70s band, America. Plastic Jesus keeps its base on the acoustic side but does creep up on you (no pun intended) and makes for a strong finish to the album. Eisenhowers are superb in parts, due mainly to the song writing skills of Weir; I hope that they haven't missed the boat.

www.serali.co.uk
www.myspace.com/eisenhowers

David Blue August 2007
---
Marc Ellington - Rains/ Reins Of Changes (Talking Elephant)
Good for the Talking Elephant label, in continuing to bring us quality remastered reissues of partly-forgotten LPs from what for many is folk-rock's archetypal age, the early 70s. In the case of this album by singer-songwriter Marc Ellington, the end product is distinctly closer to the country-meets-folk sound of Matthews' Southern Comfort (on whose first album Marc very briefly appeared!), than to the folk-rock practised by the principal musicians whose presence graced the album sessions (Richard Thompson, Dave Pegg and Dave Mattacks). Having said which, the guest-list on Rains/Reins Of Changes is very impressive indeed: Sneaky Pete Kleinow's steel guitar is featured prominently on several cuts, and Byrd Chris Hillman swells out the roster (on mandolin), along with (among others) Mike Deighan, Karen Ellington, Tony Cox, Gordon Huntley, Ray Duffy, Pat Donaldson and Gerry Conway, and Iain Matthews and Sandy Denny among the occasional backing vocalists. The vast majority of the 12 tracks are Marc's own compositions (a couple co-written with Mike Deighan), the exceptions being a strong folk-rock treatment of Yarrow and fun renditions of Alligator Man and Blue Suede Shoes (ho hum!)… I believe Marc was a better songwriter than he's given credit for, and several of the songs on this CD deserve to be heard more although others wouldn't exactly set the world alight. Sure, like most LPs of the period, it has its share of lightweight material, but the whole album is a much better one overall than I remembered. Whatever, the standard of the playing is a cut or more above mere session-filler-standard, and for that reason alone this CD belongs in any self-respecting folk-rock fan's collection.
David Kidman
---
Mama Cass Elliott - Dream A Little Dream Of Me: The Music of "Mama" Cass Elliott (Universal)
In a year which saw the 40th anniversary of sixties California dreamers the Mamas and the Papas and the release of a landmark four-disc survey of the group's recordings (which I reviewed a few months back), the first comprehensive biography of their "first lady" Mama Cass was published by Macmillan. This new anthology both presents a comprehensive career overview and acts as a companion product and virtual soundtrack to the book. It studies and exemplifies the key areas in Cass's musical career, and according to the press release ranges from the early days of the Mugwumps through the golden group years to Cass's later solo output - although I couldn't find any Mugwumps on the disc, the earliest cut being a Mamas & Papas track from 1966 (Words Of Love); hmm, naughty ...To compensate, there is, however, one previously unreleased track from 1972 (East Of The Sun). and a selection of radio jingles. I was also a little confused about the opening minute of the CD, a sequence of storm sound effects that introduce the title track, which I'm sure didn't appear on the original single and seem very much out of place here. Otherwise, there can be no quibbles about the choice of music on this issue, as the unique qualities of Cass's voice are showcased on a variety of settings from upbeat to ballad, folk-pop to jazzy soul. It's uplifting music, and a well-compiled issue that (those early omissions apart) is a pretty stylish memento of Cass's output, although on balance I think I'd have preferred the compilers to have observed a more strictly chronological approach to her career.
David Kidman
---
Ramblin' Jack Elliott - A Stranger Here (Anti)
77-year-old Ramblin' Jack, long regarded as kinda the handshake Woody Guthrie gave to Dylan, follows his 2006 album I Stand Alone with this quirky yet totally honest exploration of Depression-era blues classics, to construct the essence of which he's been assisted by celebrated producer Joe Henry and a handpicked collection of musicians including David Hidalgo and Van Dyke Parks. But even if you think you know what this is gonna sound like, you're probably in for a surprise or two!
It's a raunchy, gritty, rough-edged set, tho' not without many elegant subtleties of expression, as even a swift exposure to the record, in the form of the first couple of tracks will prove. The opening Rising High Water Blues is like Tom Waits-meets-Ry Cooder, except that Jack's singing voice is less worn'n'rasped and more life-scarred, whereas Death Don't Have No Mercy starts out as an almost graceful shuffle but by the time it reaches its instrumental break has degenerated into a war-torn, shellshocked memoir for which the only course is numbed, growling resignation. The haunting musical landscapes, with their characteristic grinding gutbucket instrumental settings, are priceless examples of how to convey a period atmosphere: take the lovingly stretched-out Rambler's Blues, with gleamings of limpid mandolin, twelve-string and slide peering cautiously thru a backdrop of steamy, gently rollicking piano and rough percussion. Jack's broodingly defiant rendition of Grinning In Your Face has all the chill of the grim reaper; while Soul Of A Man brilliantly catches its insistent questing nature, and is hammered home by the eerily hallucinatory, quasi-psychedelic instrumental effects and scoring.
It's clear that each song's individual psyche is ideally matched to Jack's own – as too with the character of the set as a whole: "as dark, funny and strange as is he and the times that produced them". The songs speak potently and poetically of man's struggle, in matters such as love, justice and morality, with a deep integrity that mirrors Jack's own uncompromising take on the world he's helped shape. This is a masterful set that fully justifies Jack the epithet of legendary.
David Kidman January 2010
Ronny Elliott - Valentine Roadkill (Blue Heart)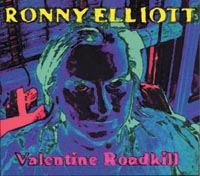 Born in Birmingham Alabama back in 1947, Elliott's been around the block a fair few times, had label dreams and nightmares, spent years hiding out from the world, played with his heroes and released eight albums. All of which have left him with a cracked, warbling voice and folk-roots stylings that's part Tom Russell, part Cash, part Townes, part Kristofferson and part anything out of Lubbock.
Now approaching 60 but sounding twenty years younger and a 100 years wiser, he's come up with an album that demands to be included on any self-respecting 'best of come' the year end.
If the opening Huey P Meaux inspired Valentino's Dream - a weary American romantic's disillusionment with the modern world that features a mournful blues sax break - was the only cut here, it would be still worth the full price. Consider the further 12 tracks a bonus from God then.
Elliott's a classic American storyteller, his songs populated by characters wearing stained hearts and dust blown souls. Here they talk of love gone bad (You Already Did), beloved grandmothers (Lottie), blind devotion (Walk To The End of the World), unrepentant Depression era killers (Mr Edison's Electric Chair), fallen stars (When Idols Fall's laments for Lord Buckley, Hank Williams, Kerouac), rock n roll tragedies (George Jones and Elvis falling apart on Hope Fades, Phil Spector crashing to earth on Do Angels Ever Dream They're Falling) and, most potently, the state of the nation (religious hypocrisy on No More War, the forgotten veterans plea War-Scarred Horses with its musical echoes of Civil War rallying tunes, and the self-explanatory I Don't Hear Freedom Ring Any More with its condemnation of the way dissenting voices are crushed).
There's a hidden track too, untitled here but apparently called The Third Coming, a Kristofferson-like number in which Elliott recalls hanging out with a dark skinned, hook nosed JC, who reveals he's not happy about being appropriated by "a bunch of hillbillies in the United States of America to fight wars for oil" and that he's a fan of Tom Petty & The Heartbreakers. I reckon Elliott would figure pretty high on his playlist too.
Mike Davies
---
Tim Elliott & The Troublemakers - Bed Slats 'N' All (Buzz Records)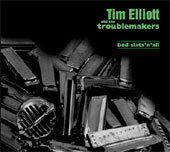 This starts with an ear-bashing in the guise of The Celebrated Tommy Ellis Boogie. Moves on to a swing beat with Honest I Do and the twin harmonicas of Elliott and Gary Martin on Suck My Harpoon. The latter sounds as if it was done in one take and has some blinding harp work.
How Can You Keep On Moving is an excellent arrangement of a traditional song and Hard Work Ain't Easy is a sleazy blues, written by Gary Martin who also contributes to another two songs on the album. Elliott himself, writes, co-writes or arranges over half of the songs on the album. Another of the arranged songs, Going To The River follows and highlights how tight a band this is. The Robert Johnson classic Love In Vain is given The Troublemakers treatment with Elliott's voice in fine fettle.
They continue with songs from the masters with Rich Woman and Sonny Boy Williamson's Sloppy Drunk. The harmonica playing on the latter is top class, as it is on the rest of the album. This also features some fine bass work from Kevin McGuire. The Story Of My Life slows the pace down again and Elliott's vocals come to the fore again.
The innuendo laden Sure Tastes Good To Me, Barkin with it's high powered harmonicas and the surprisingly high pitched vocal on Lying In The Woods finish this well balanced album off. Guitarist Sandy Tweeddale sometimes has to take a back seat to the twin harmonicas but he can also be proud of his contribution to this very good set.
David Blue
---
Rory Ellis - Two Feathers (Villainous Records)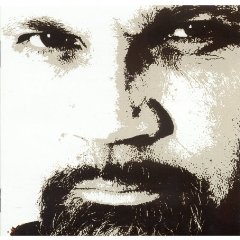 I have to admit that Australian singer/songwriter Rory Ellis was a new name to me. On the evidence of Two Feathers, his fourth release, that's my loss. Ellis is one of that group of musicians that just are. He is neither blues/folk nor country, instead he is an amalgam of the best of all three, fused together by one special ingredient, Rory Ellis.
Although every note and line of Two Feathers comes from the heart, this is music that refuses to be hurried. Like a mighty river Two Feathers gets to the end in its own good time and carries all before it. It does help a little that Rory Ellis was born with the kind of voice that growls gravitas, when he sings he fills every corner. But Two Feathers is built on more than presentation, all of the tracks are written to mean something close to Rory Ellis's heart.
This is an old-time, minimum fuss, album, searingly angry and beautifully tender in equal measure. Work is an acoustic indictment while Little One sees Ellis open up and become heart-breakingly raw. But because the music is based on simple truths No Love In This War never disintegrates into a rant and from the other end of the spectrum Take Me Away stays the right side of mawkish sentiment. It's a delicate balancing act but Rory Ellis walks it surefootedly.
If you dissected Two Feathers you would find seams of blues, folk and country running through it, all to varying degrees. However, the essence of Two Feathers is that of a powerhouse performer, a keen-eyed observer and a conscience seeking a voice. In the face of such odds what chance does mere genre have? This is a Rory Ellis album anything else is window dressing of his choosing.
Michael Mee August 2008
---
Ellis Island Sound - The Good Seed (Peacefrog)
For their latest project, EIS, here alias those remorselessly inventive underground multi-instrumentalists Pete Astor and David Sheppard, moved out of London to rent a converted chapel on the Norfolk/Suffolk border, into which they packed every conceivable acoustic instrument they could lay their hands on (from guitars and dulcimers to stylophones and goatskin drums!) and set the tape machine running. The result was a series of short - pithy - sonic explorations with no overdubs or edits, which paradoxically sound more complex than you might imagine due largely to the intermittent use of drum-machines and other retro-modernist technology. Into which environment the Willard Grant Experience's Josh Hillman dropped in from time to time to add some violin or musical saw to the special atmosphere of the duo's musical meanderings. The spirit of wilful, furious independence looms large in these recordings, which ooze with atmosphere rather like a forgotten art-movie soundtrack. Most of the pieces are directly inspired by images or experiences the duo encountered on their local bike-rides, from the starry majesty of the East Anglian night sky through to a poster espied outside a local church. The evocations can be somewhat sinister, but the majority are beguiling and many suitably enigmatic. There doesn't seem to be much going on in the way of linear musical development, yet each one of the CD's 20 tracks is an enchanting ambient snapshot that (much against expectations) repays your closer listening. Genre-wise, there's folksiness (The Waveney Waltz), shifting cottage-lounge (The Orchid), pastoral (Density Ratio), harmonium mantra (Concertina Theory), and hypnotic skittering free-jazz rhythms (Summoning The Pharaoh), but almost all could be termed weird gothic, albeit of a peculiarly English kind. Fascinating and strangely stimulating - and I bet you'll hear nothing else quite like it.
ellisislandsound.free.fr
www.myspace.com/ellisislandsound
David Kidman March 2007
---
Vivien Ellis - The Dawn Songs (Beautiful Jo Records)
Well known for her fine vocal work with Alva and the early-music ensembles Sinfonye and the Dufay Collective, Vivien is equally at ease with medieval song, world music and contemporary balladry. The concept of The Dawn Songs could be tailor-made for her, therefore, as it brings together a dozen songs which embody the basic theme of the meeting and parting of lovers at dawn, a motif which exists in the poetry of almost every culture. Some listeners may feel that Vivien casts her sonic net almost too widely, but I feel this is a venture which makes a virtue of proud eclecticism and uses a large variety of expressive and musical techniques perfectly naturally, above all genuinely at the service of the songs. The spare beauty of ancient song is represented by the earliest example of alba (dawn song) on the record, the 12th century Reis Glorios composed by the troubadour Guiraut de Borneilh: here Vivien is really in her element, and accompanied beautifully by Alva's Giles Lewin on medieval fiddle. The next oldest example is the gently erotic, if melancholy Sweet, Stay Awhile, attributed to John Dowland, for which lute and bass viol provide the musical backdrop. Vivien's intense if quirky take on the murder ballad The Lover's Ghost, with banjo, fiddle, guitar, scratching and loops, is a brave and adventurous essay, while she is also very persuasive on the pair of very recent compositions, Andy Duerden's As The Dawn Breaks (liked the attractively complementary group-backing on this one too) and Olivia McCannon's tango-inflected Dawn Is Already Too Late. The traditional Bulgarian song Go Love no doubt gains in authenticity from Vivien's visits to Bulgaria to study folksong, and Dessislava Stefanova repays the compliment by guesting on this track. Vivien also tackles two Scottish Gaelic items, a waulking song and a clapping song, with suitable brio and panache and in slightly electro-fusion arrangements that recall Capercaillie or Mouth Music. And her arrangement of The Lark In The Morning is suitably cheeky, set to a feisty, springy oompah-waltz tempo. The least successful items for me are the Brazilian samba Alvorada (not within my personal musical sympathies, I'm afraid), and Bright Morning Star, which, though done as an ensemble-acappella outing with Giles Lewin, Jocelyn West and Ian Giles, lacks the essential fire and guts of the Southern Baptist hymn through its all-too-well-sung perfection (and over-deliberate tempo). The same four-piece vocal complement does, however, make a splendidly poised job of the traditional American night-visiting ballad The Drowsy Sleeper. This is a thoroughly worthwhile CD, well presented with full texts and notes.
David Kidman October 2007
---
William Lee Ellis - God's Tattoo (Yellow Dog Records)
Just when I thought that Yellow Dog had just about exhausted their roster of quality artists, up they pop with another. William Lee Ellis is steeped in the tradition of blues and Americana guitar playing and if I told you that his father, Tony Ellis, was one of Bill Monroe's Blue Grass Boys then you'll understand why. God's Tattoos opens with the slide guitar extravaganza that is Snakes In My Garden and I can't think of a better way to open a set. The title track has a rumba beat and its smouldering feel makes me think of French cafés. The fantastically titled When Leadbelly Walked The River Like Christ is not a blues but the instrumental is one to make you think and the sustain that he achieves with the E-Bow that he uses on his acoustic guitar is phenomenal. Ellis manages to vocally sound like Eric Clapton on Search My Heart, a lovely version of a revamped Gospel song and chooses Perfect Ones Who Break, a bluesy ballad, to continue with the Clapton comparison. This is the type of song that Clapton does so well these days. Sandwiched between these is Four Horses (of the Apocalypse I presume). This is a return to his acoustic slide style and is one of the top tracks on the album.
The Call demands to be listened to and is a stunning response to 9/11. This is followed by roots music of the highest order in the form of Cold And Weary and the Mississippi John Hurt song, Here I Am, Lord Send Me. You don't have to do much to songs like this, just play them and there's some nice backing vocals from William's wife, Julie. If you were to try and play Jesus Stole My Heart then I think you'd need 12 fingers. This is spectacular! The Missing Moon And Stars is a lovely instrumental and the final track, Dust Will Write My Name, is a low key finish but for once I agree that this is the way to end what has been a lesson in roots music.
www.yellowdogrecords.com
www.williamleeellis.com
David Blue Sept 2006
---
Julie Ellison - At Last (Acoustyistics)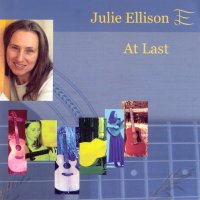 Julie's will, I suspect, be a new name to almost all of you out there, but you really should check her out if you have any predilection for top-quality acoustic music. It's no exaggeration whatsoever if I say she's one of the most accomplished singer-guitarist-songwriters I've ever come across, and it's even more surprising that this CD's her recorded debut. I first saw her play live at a small local venue in South Yorkshire some three or four years ago, and I was overwhelmed. She has an unassuming, even understated presence, but as soon as her fingers hit the fretboard you know you're in the company of a very special performer; then when she starts to sing… and then, when you realise the songs are her own too, well… it all adds up to one hell of a talent. Now Julie's real hard to pigeonhole (so don't try, just ride with her through her songs). Her musical language is diverse, but not in the attention-seeking manner beloved of the modern-day eclecticism merchants who just want to parade their theoretical mastery of a myriad of different styles; Julie's feel for the idiom over a whole range of musical expression (folk, blues, ragtime, rock and jazz) is utterly genuine, and she performs every song with awesome (though never over-emoted) passion. Julie's lyrics, often deceptively simple, are charged with the power of latent emotion, and they depict and discuss their particular (mostly romantic) dilemmas in a wholly natural, truthful and direct manner (by the way, Julie also helpfully provides notes on the background to each song, as well as details of the guitars she plays, in the accompanying booklet). Her easy command of vocal phrasing is brought further into the spotlight on the unaccompanied Eyes Of A Man. The songs are complemented by three self-penned instrumental pieces, ranging from the tender Parting (a love song to a guitar, which Julie dubs "a tune uncluttered with lyrics"!) to the self-evidently tricky Spinning (written as a "challenge to myself", Julie says) which almost incidentally demonstrate Julie's apparently effortless mastery of the guitar. This CD, although a product of studio recording, has been engineered with the ethos of live recording in mind so that it accurately reflects what you get in Julie's live performances - i.e., one guitar, one voice, no overdubs. The twelve tracks, recorded at different times and in a variety of studio environments over the past few years (the earliest dates from 1998, the most recent from January this year), manage so beautifully to retain the essential immediacy, the distinct frisson of that live performance ("flying close to the edge" as Julie herself puts it in her typically succinct booklet note), and fully capture the very soul and spirit of her musical personality. And taken together they achieve a remarkable artistic unity. This is a superbly classy CD, and you owe it to yourself to hear Julie at the earliest opportunity; "at last" you can, and very easily! Though I'd still insist you get to see her live I concert - mostly in the north at the moment, but she's supporting Ralph McTell at the Customs House International Guitar Festival (South Shields) next month, and there are gigs down in Kent in the autumn (see her website for details of gigs and also for samples of the album).
David Kidman
---
Róisín Elsafty - Ma Bhionn Tu Liom Bi Liom (Vertical)
New and traditional songs from Conamara is the subtitle for this intensely enchanting disc that comes to us from the somewhat unexpected quarters of the cutting-edge Scottish folk label Vertical. It's an unusual release in that it's sung almost entirely in Irish Gaelic (the odd-song-out being Poor Weary Wanderer, a John Spillane composition which, though sung equally delightfully in English, seems mildly out of place here) - but hey, that mustn't put you off. It's a disc where the splendour of the singing voice dominates, necessarily, but when you discover also that the whole album's produced by Dónal Lunny (no less) and features contributions by Dónal himself along with musicians Máirtín Ó Connor (button accordion), Róisín's fellow-Irish Consort colleague Siobhán Armstrong (Irish and renaissance harps), Ronan Browne (bansuri, whistle, flute) and Graham Henderson (keyboards), you'll appreciate that it's something of a work of art too, with a distinctively mellow, subtle air full of gentle presence and admirable clarity of parts. Each one of which, of course, complements Róisín's striking and brilliantly ornamented singing, the lines of which flow just like another instrument. Her melismata on the disc's (official) final item, Coinleach Glas an Fhómhair, a song of unrequited love, are overwhelmingly beautiful, an effect emphasised by the appearance (on just this one song) of the gently-applied forces of the RTE Concert Orchestra with John McSherry on low whistle. Other disc highlights are the wire-strung-harp-accompanied Síle Bheag Ní Chonnalláin; Alí: Dílleachtaín Gan Bhri (an anti-war song written by Róisín's mother, the celebrated sean-nós singer Treasa Ní Cheannabháin Elsafty); the various acappella selections (including a powerful Róisín Dubh), and a significantly fleet-footed rendition of Cúnla (complete with a cameo by dancer Seosamh Ó Neachtain). The booklet sensibly includes full texts in the original Irish, together with some helpful background notes to each song. This is, incredibly, Róisín's debut solo album - although you may remember her appearing on Sharon Shannon's Libertango CD a few years back; it's so heart-warmingly good that even at an hour's duration it doesn't overstay its welcome, and I do hope it's not going to take her ages to record and release a followup.
David Kidman May 2008
---
Joe Ely - Joe Ely/Honky Tonk Masquerade/Down On The Drag/Live Shots/Musta Notta Gotta Lotta/Hi-Res (Bgo Records)
The early career of this quintessential Texan performer-songwriter can now be reassessed by the timely re-release of the first six of his 20 or so albums on a series of three handsomely-presented BGO discs. Texas? Yep, for Amarillo-born Joe has long since entered that illustrious and hallowed pantheon alongside Buddy Holly, Willie Nelson, Waylon Jennings, Nanci Griffith, Terry Allen, Townes Van Zandt and Guy Clark (to name but a few of the Lone Star State's distinctive talents).
After a travelling-songwriter period in the 1960s, he teamed up with Jimmie Dale Gilmore and Butch Hancock to form the decidedly curious "living-room band" the Flatlanders. It was not till 1977, however, that Joe signed up with MCA to record a solo album, the eponymous effort that is universally regarded as a masterly debut. Musicians that Joe gathered round for this set included Lloyd Maines (pedal steel), Jesse Taylor (guitar), Gregg Wright (bass) and Steve Keeton (drums). Generously, the album featured, alongside five of Joe's own songs, four by Butch and one by Jimmie. At least two of Butch's songs are now regarded as classics: If You Were A Bluebird, famous since from Emmylou Harris's 1989 cover, and She Never Spoke Spanish To Me (a kind of riposte to Dylan's Spanish Is The Loving Tongue). Joe's songs included two that were to re-surface three years later on his vital Live Shots set. (Interestingly - especially considering the prevailing musical climate - Joe's music later found favour with the punks, and Joe supported The Clash on a tour that provided the soundtrack for that live album.)
Honky Tonk Masquerade, which followed swiftly in 1978, was if anything an even stronger album than its predecessor, and contained five of Joe's own songs including Cornbread Moon, Because Of The Wind, the excellent title number and the pounding rocker Fingernails (which betrayed the vocal influence of Jerry Lee Lewis), alongside the fine Butch Hancock songs West Texas Waltz and Boxcars and Jimmie's Tonight I Think I'm Gonna Go Downtown (later covered by Nanci Griffith). The album was also notable for the growing influence of tex-mex and the first appearance of the accordion, which soon became a permanent element in Joe's music: here it was played by Ponty Bone, who stayed in Joe's band for the whole period covered by these reissues.
Album number three, Down On The Drag, appeared in 1979, and was marked by a change in producer (to the renowned Bob Johnston); the ratio of composition credits between Joe and Butch was identical to the previous two albums, and sported Fools Fall In Love, Crawdad Train and Standin' At The Big Hotel among its most enduring numbers. Joe himself considered the sound of the album a touch flat, but it still stands comparison with its predecessors although definitely failing to eclipse them in overall quality - there was a slight feeling of treading water in the writing, I feel listening to it today in tandem with those first two albums.
The band support was admirably solid however, a feature which remained so on the Live Shots set which came out in 1981. It contained strong stage performances of what probably amounted to a "best-of" selection culled principally from the first two albums, with Fools from album three and covers of Midnight Shift and the traditional Long Snake Moan (the latter a good opportunity for a bit of a jam that gave band member Jesse Taylor the chance to shine with the rest). This reissue brings out the best in the sound of these records, but disappointingly doesn't quite complete the Ely discography of the time (since it omits the four tracks issued on the bonus Texas Blues EP that came with Live Shots).
After Live Shots, Joe undertook an intensive period of touring, the band burned hot, and things then peaked for Joe with chart success afforded his next album release, 1981's awkwardly-titled Musta Notta Gotta Lotta. This was a more rock'n'roll/rockabilly-styled effort, at the same time keeping touch with Joe's roots, raw at times but undoubtedly energetic in the right places, with a solid cover of Roy Brown's Good Rockin' Tonight included on the tracklist and Smokey Joe Miller's sax becoming increasingly prominent in the band sound. While accepting that a certain amount of change can be as good as a rest, it's clear that the music on the album was also workmanlike almost to the point of routine at times, and still more than acceptable in the climate of the early 80s.
There was then a long gap between releases in the UK, with Joe's 1984 album Hi-Res only surfacing briefly over here, so its appearance on CD is welcome. Albeit perhaps if only perhaps for completists, for musically I find it a bit of a disappointment, relying heavily as it does on synthesisers (no fewer then four keyboardists are listed in the credits, including Ponty) and wind players, which rather mute the rootsiness of Joe's songwriting. Hi-Res's theme, fittingly, was that of a cowboy hobo transported to the digital age, and it was originally conceived as a soundtrack to a video; its computer-generated creativity was of its time, if not slightly ahead of it, and Joe still managed to include plenty of searing electric guitar work to retain the album's rock cred (although his main axeman Jesse Taylor had by then left Joe's band). His move away from country to a more rock-oriented sound was not universally welcomed by his older fans or embraced by any significant new fanbase, and it was to be three more years before Joe was able to release another album and begin the climb back to roots credibility that he's enjoyed since the 90s. But it's useful to hear Joe's development through the first six albums, well remastered and with good background notes as per BGO's standard.
David Kidman October 2010
---
Joe Ely - Happy Songs From Rattlesnake Gulch (Rounder)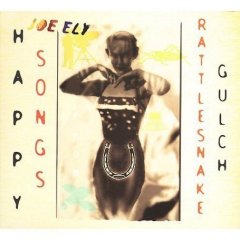 Yeah, so Joe's last live album (At Antone's) was maybe a bit of a mark-timer, darned good tho' it was, but it seems ever more so with the advent of the release - at long last - of a brand new studio offering from Joe. Never content to do things by halves, Joe's ensured that Happy Songs... also happens to be a book tie-in (the CD's a companion piece to Bonfire Of Roadmaps, published by the University Of Texas Press, whose title says it all, y' know!).
But as for the album, well the man's genius for writing brilliant songs steeped in American roots is intact and if anything even more polished and developed lately. You can hear how much of a seminal influence Joe's been on all manner of acts who've passed across the radar since his early gigs with Butch Hancock and Guy Clark in the late 70s; most of them have passed fleetingly and vanished but Joe's stayed steadfast and true, honing his own brand of roots music into album after album of punchy, well-crafted observational classics that have proved consistently entertaining and lasting.
At Rattlesnake Gulch, there's plenty of great new writing that sidewinds itself straight into your brain, from the tellingly iconic narratives of Jesse Justice, Miss Bonnie & Mr. Clyde and Hard Luck Saint to the cryptic, if almost too simple parable Up A Tree, from the altogether more hard-driven realism of July Blues to the gentle Cajun-waltz sway of Little Blossom, the tongue-in-cheek rockabilly of Sue Me, Sue and the R&B-inflected cover of good ol' Butch's Firewater. Country rock, Mex, mambo shuffle, storming horns, solid guitar riffing, chunky backbeats - all the familiar Ely elements, here they're present and correct, and his can't-put-a-foot-wrong backing crew just couldn't be finer, period. This just has to be one of Joe's best albums (and he's made a dozen and a half with no turkeys!).
David Kidman July 2007
---
Joe Ely - Streets of Sin (Rounder)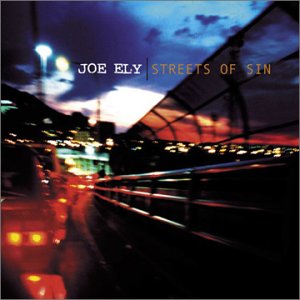 He may have been away from the studio six years but Ely's making up for lost time. There's a new Flatlanders album imminent and then there's this solo set, a revisiting of the pared back West Texas roots (albeit with extra organ) that characterised his earliest releases. Opening with Butch Hancock's rocking Fightin' For My Life, you can hear the influences at work; the spirit of old tyme Johnny Cash evident on the plaintive hymnal small tragedies of A Flood On Our Hands, and, in more rockabilly frame of mind, 95 South, the Gram Parsons meets Tanya Tucker flavours of the soulfully weary title track or the Guthrie chugging That's Why I Love You Like I Do.

His characters don't get an easy time of it; Carnival Bum is a spoken verse/sung chorus hard luck tale of the lovelorn, All That You Need finds cotton farmers strapped to dependency, Run Little Pony sees a gamber wind up "lookin' thru cold hard steel" while on the lollopping rootsy blues picker Twisty River Bridge they even pile up the car after drinking too much after finding out the wife's run off with the preacher's son. But, typically, they may be down but they never quit. And, as on the closing speak-sing I Gotta Find Ol' Joe there's often someone out there willing to hold out a steadying hand.

There's nothing particularly new in the Ely musical universe, but like a well worn pair of jeans, the sawdust of a Texas barroom and the salt round the rim of the tequila shot it's a familiarity that breeds content.

Mike Davies
---
Ember - Open All The Doors (Salt & Slate)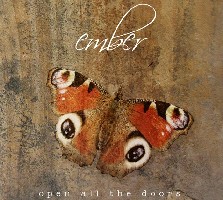 Open all the doors and let the fresh air and the brilliant butterflies fly into your home! This sparky and utterly enchanting mixed-heritage (ie. Welsh and American!) female duo (Emily Williams and Rebecca Sullivan) has been wowing discerning audiences at festivals and folk clubs over the past five or six years; now four albums down the line, the lasses are still purveying their special and seriously cool brand of quirky acoustic magic that's been variously compared (and not only by me!) to the Be Good Tanyas, Pooka, Abbie Lathe and Indigo Girls.
I commented in a previous review that Ember's sound is defined by the piquant combination of the girls' striking and intuitive vocal harmonies and their sparse but considered instrumental work, elements which together create their own magical world where feelings are conveyed with depth and sensitivity yet often also with an edgily whimsical sense of humour. Ember songs may more than nod at home-grown nu-folk, acid-folk and old-time Americana, with an occasional stylistic shift in the directions of jazz or western swing, but the performers always manage to retain their own distinctive, if occasionally quite idiosyncratic voice.
The batch of new songs comprising the majority of Open All The Doors is particularly fine even by the girls' standards; couched in admirably simple (yet at times more than mildly enigmatic) poetry, the songs mostly express romantic desires (and the potential and actual complications arising therefrom), but they lighten the palette somewhat (only joking!) with a neo-traditional confessional (A Murder Song) and a quite heartfelt little political rant from Rebecca's hometown (Salt Lake City)! There's also a fond rendition of the traditional Welsh song A Ei Di'r Deryn Du (To My Dearest Love?), and an acappella take on Blood And Gold (the eastern European folksong here credited to Andy Irvine and J. Cassidy - well, it sticks closely to Andy's version at any rate).
As well as those characteristic, naturally inventive intertwining vocal harmonies, Rebecca and Emily again display their own wiry and subtly virtuosic instrumental skills (on guitars, violin, clarinet and harmonica), but on this new CD they're ably aided and augmented principally by "world percussionist" Job Verweijen (who makes a significant contribution to the textures throughout) and guitarist/pianist/whistle player (and duet vocalist on one song) Dylan Fowler. Five other musicians, including a bass player (Nathan Thomson), are brought in at various points, but there's never any sense of overkill and it's all extremely skilfully and selectively managed, with supreme clarity of studio focus, to the extent that the girls' unique, intimate charm remains upfront and beautifully intact throughout the exercise.
They have every right to be very proud indeed of this album, for it contains some really fine songs and spine-tingling performances; in particular, I loved Emily's Far From Home and Better Than Me, Rebecca's Northern Wind and her uncannily catchy and rousing Spade And The Hoe, and (for more than equality's sake) their joint composition which closes the disc, the intriguingly economic Bad Guy Lullaby. And a word of praise too for the environmentally-conscious digipack presentation and its attractive design and photography (I specially liked the cheeky pseudo-Winterset look of the booklet's sepia-tinted parlour-portrait!). This lovely disc will, if there's any justice in this world, "open all the doors" for Ember and bring them serious recognition as one of the most original and captivating of the more independent-minded acts on the scene.
David Kidman January 2008
---
Ember - Spark (Salt & Slate Records)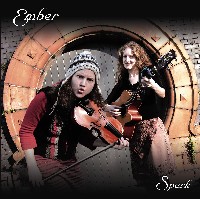 Ember's previous album 'Land Under Water' has remained a firm favourite of mine ever since getting it a couple of years ago, and one of the many pleasant surprises in first listening to 'Spark' was to find that I liked this even more. Ember's third album sees them clearly going from strength to strength.
This is a tremendously impressive and enjoyable album. As before, the content is primarily songs written by the two main members - Emily Williams and Rebecca Sullivan. Their songs are consistently excellent and sometimes profoundly so, and these latest ones are some of their best to date, bursting with originality, deep emotions and fun. The beauty is not only in the songs themselves but also in the detail of the vocal harmonies and instrumentation, every bit of which seems to play a vital part in conveying the emotion of the song. There is no superfluous or mushy padding - everything is precise and essential.
Sometimes the two voices are working in conventional vocal harmony, notably in the excellent rendition of the traditional song 'Sospan Fach' as well as in sensitively selected parts of their original songs, and at other times they are each doing their own thing in a more free-form, intuitive way, interacting in a way that is 100% effective and that works according to the magical unknowns of music rather than the formal rules and structures.
As regards objective judgements on quality of vocals, instrumentation and musical arrangement this album is second to none, but most important of all is the abilty of the music and words to strike the heart and bring out the listener's emotions, from sadness to joy and laughter. This ability is a rarer quality still, and the only one that counts at the end of the day.
"Spark" is such a suitable title, thinking of the musical electricity that is so evident between the two individuals and the vital spark that is ever present.
Ian Gulley - gwerinABERfolk - March 2006
---
Issy & David Emeney with Kate Riaz - The Waiting (WildGoose Studios)
The Waiting is a welcome follow-up to the Cheddar-based duo's well-received 2007 debut Legends And Lovers, following a similar pattern and providing a natural continuation of that disc's charms. Again virtually all the material emanates from Issy's own pen, but I think this time the songs are both stronger in character and even more in keeping with the generally traditional feel of the musical settings, and if anything the performances themselves seem a shade more assured, while the greater consistency of the material ensures that the album flows better as a whole. The internal distribution of roles is broadly as before, with David doing most of the singing and playing guitar, bouzouki and bodhrán, Issy contributing melodeon, English concertina and vocal harmonies, and Kate providing the sublimely lyrical cello counterpoint.
The tracklisting may at first also occasion a distinct sense of déjà-vu, for (in common with its predecessor) midway through the sequence we find a traditional song entitled The Mole Catcher – although it's a completely different beast: this particular West Country song was gleefully popularised by Peter Bellamy, and David here gives a zestful account of its bawdy frolics (hey, careful with that rhyme, Eugene!). Once again though (and this is no reflection on the fine quality of David's singing), the two items on which Issy sings the lead are among the album's highlights: Song For A Young Man is a simple, poignant tale of a life cut short before its prime, whereas the CD's title track, a twist on the standard "maid waiting on the shore" scenario, is linked with that which follows (The Bristol Sailor, which conveys his feelings of deep longing for the hills of Somerset and his sweetheart).
I'd also single out The Bird Scarer's Song – a piquant, if doleful depiction of one of the less unspeakable jobs children in Victorian times were called on to do – and The Gypsy Countess, a creative prequel to the familiar Raggle Taggle Gypsies tale, sung here as a duet. The vocal selections are interspersed with Issy's lyrical original tunes, pleasing and gentle in nature, including a delightful air she wrote for (but unaccountably didn't get used in) BBC TV's Lark Rise To Candleford series; then it's back to tradition as the Jenny Lind Polka provides the springboard for a stylish uptempo finish to the disc.
Reservations? There are a couple of instances when Kate's desire for audible theatrical effect intrudes with a certain air of contrivance-cum-gimmick (on the over-emphatic "devilish" characterisation towards the close of The Three Men, for example); and I'd repeat my comment on the duo's earlier release – ie. that I'd like to hear more of Issy's singing.
Nevertheless The Waiting is still a very attractive disc that is certain to bring Issy and David more admirers.
David Kidman January 2010
---
Issy & David Emeney - Legends And Lovers (WildGoose Studios)
This husband-and-wife duo would seem to be virtually unknown outside of their "home ground" (Cheddar): certainly it's the first I've heard of them. And although they've been performing together for almost ten years, this is their first recording. It centres round Issy's original songs, which have pleasantly-turned melodies and often a fairly strong traditional feel (although the occasional phrase or reference betrays their contemporary origin). Issy and David also give us their take on a pair of traditional songs: Turpin The Blade and a quirky version of The Mole Catcher (from the Baring Gould collection), the latter being one of only two songs where Issy takes the lead vocal role. The other's The Skies Turned Grey, a powerful piece which Issy wrote at the time of the (first) foot-and-mouth crisis and has since been covered by John Kirkpatrick (incidentally, here I couldn't help thinking Issy's voice sounded uncannily like that of Maggie Holland). Elsewhere, though, David sings lead (and Issy the harmonies) and accompanies Issy's melodeon with guitar or bouzouki, while extra colour is provided by Kate Diaz's cello, with John Dipper's fiddle also appearing on a couple of tracks. The songs themselves possess a kind of old-fashioned crafted quality, an understated gentility and grace, that's both immediate and appealing; several of them pay tribute to characters of local-celebrity or minor legendary status in an affectionate and accessible manner (although I couldn't quite fathom why the singer of The Bristol Giant addresses the man whose tale he's telling), while Bedtime is a deft observation of the childcare routine and The First Of May rounds off the disc in joyful processional celebration. The songs are topped up with three instrumental tracks containing tunes composed mostly by Issy; being primarily of pictorial, descriptive or atmospheric character, these provide endearing interludes. All in all, this is a thoroughly companionable disc, one of those which may not set the scene on fire but which invariably satisfies in the "quietly pleasing or better" category on each subsequent play.
David Kidman October 2007
---
Tommy Emmanuel - Endless Road (CPR Entertainment)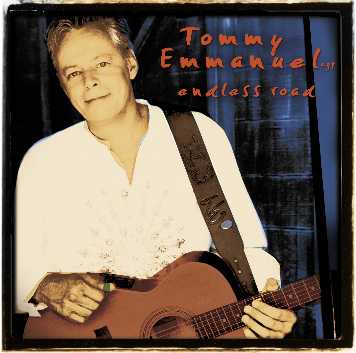 Tommy's long been recognised as one of the very finest fingerstyle guitarists in the world, spending the 80s honing his craft in his native Australia before finally being honoured in 1999 by his mentor, the late Chet Atkins, to receive the coveted CGP (Certified Guitar Player) award. He then achieved greater worldwide prominence in 2001 following appearances in Nashville and at various jazz festivals and the release of his excellent album Only in the UK to coincide with his British tour late that year. A player of simply phenomenal technique and fluency, Tommy's breathtaking prowess is again on show for his latest release Endless Road, on which he moves effortlessly from delicacy and beauty of expression (Morning Aire) to stupendous hammering virtuosity (Tall Fiddler) via the supremely nifty Chet's Ramble (jointly composed with the man himself) and the even more breathless Son Of A Gun. I love the way Tommy typically takes what initially appear predictable formats down on into unexpected and delightful twists and turns of melody and rhythm (as on Sanitarium Shuffle for instance). I wouldn't describe myself as a true "guitar buff", but I really enjoyed at least the first three-quarters of this album, with its unerringly paced selection of moods and unsurpassed sense of momentum that carries the listener through a sequence of (mostly) Tommy's own compositions played on a variety of different guitars with a combination of panache and musicality that really is second to none. Thereafter, I felt things lost their way a bit with a rendition of Somewhere Over The Rainbow (beautifully played, sure, but it's never been one of my favourite tunes, I admit!) and a couple of vocal cuts rounding things off - tho' having said that, the closer, Jerry Reed's Today Is Mine, which is sung unaccompanied, would sit proudly on any album by a singer-songwriter, it just doesn't quite fit here. But it's easy to close the CD down after track 14 after all if you so desire, and with a total playing time of nearly an hour you're not shortchanged - and I don't just mean in terms of number of notes per minute!

David Kidman

 
---
Drew Emmitt - Long Road (Compass)
  Amazing to think that Drew's been on the road for well over 20 years, including a whole decade of success with Leftover Salmon and latterly touring with Billy Nershi (of The String Cheese Incident) and (autumn 2008) the Waybacks. Having proved his chops many times over as a mandolin player, Drew's experiences are now being recounted in words as he stretches further out into songwriting for Long Road, his third solo album. He'd already dipped his toes into those creative waters within the straight-ahead-bluegrass idiom on 2005's Across The Bridge, but for Long Road he pushes the stylistic envelope even further out into deep southern rock and beyond. Tracks like Gold Hill Line will more than satisfy fans of high-octane bluegrass, sure, and there's plenty of evidence of his respect for, and ability to interact with, his musical peers. The mouth-watering array of guests on this album includes such luminaries as Stuart Duncan, Chris Pandolfi, Tyler Grant, Andy Hall, Alison Brown, Tim O'Brien, Darrell Scott, Ronnie McCoury and Billy Nershi (need I say more?!), and John Cowan (with whom Drew co-wrote the title cut); and a great rhythm section too (Jeff Sipe and Eric Thorin).Two-thirds of the tracks involve Drew in the writing, but the rest fit him like a glove too, from the southern-rock jamband sound of the Marshall-Tucker Band's Take The Highway to Van Morrison's Gypsy In My Soul and the lazier skank rhythms of Take The Long Way Home (yes, the old Supertramp hit). Get 'Er Rollin' is a prime slice of rootsy zydeco, while the gentler Allman-Brothers-meets-newgrass drive of Cloud City is a more than attractive instrumental interlude that's way better than a filler in the vocal sandwich, and the finale River's Risin' culminates in a classic jam. The thematic approach with its steady-rollin' musical mixture really works here, and not just cos there's so much tangible excitement in the music-making; it all makes a real tasty addition to Drew's recorded catalogue..
David Kidman February 2009
---
Drew Emmitt - Freedom Ride (Compass Records)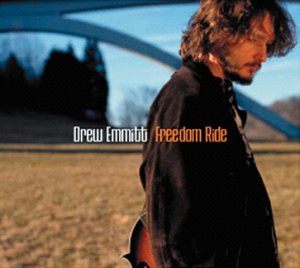 Mandolins are definitely the 'in' thing. There was a time until very recently when mandolins meant 'folk' and in the eyes of the music media 'folk' was to avoided by all but a real-ale-loving, beard-growing minority. Then along came O Brother, Where Art Thou? to win the last Grammy's top album award and suddenly American folk, namely Bluegrass, was fashionable.
New mandolin-playing star in the ascendant is Drew Emmitt with moody good looks and his first solo album of dynamic and mostly self-penned songs. Emmitt's playing is stunning - he's honed his mandolin chops for quite a while now with his band Leftover Salmon - a rocking Blue/Newgrass Jamband. And his priorities are right: amongst those he gives credit to on his album are Little Feat! As well as his own material, he's covered JJ Cale's If You're Ever In Oklahoma, Peter Rowan's Rainmaker and included a great cover of Dylan's Tangled Up In Blue. The whole album is 'pickers' heaven' featuring the John Cowan Band plus the legendary Sam Bush and a wealth of talent including Peter Rowan, Stuart Duncan, Ronnie McCoury, and Vassar Clements.
You are going to smile all the way through this joyful acoustic collection. The sun's shining and it's Festival time so why not be happy - do it in style with this wonderful music.
www.drewemmittd.com
www.myspace.com/drewemmittband
Sue Cavendish, 2002
NB: 2005. New album by Drew - Across The Bridge (Compass) - is an even better collection of the finest pickin' from Drew and stunning musicianship from the entire band which includes Matt Flinner on banjo, mandolin and bouzouki. My favourite track: Dylan's Meet Me In The Morning with the Drew Emmitt band, Stuart Duncan on fiddle and John Cowan harmony vocals. If you love foot-tapping, uptempo bluegrass this is for you. For added value, guests joining in for individual songs include Del McCoury, Paul Barrere, Sam Bush & Jim Lauderdale. Need I say more?
---
Susan Enan - Plainsong (Feast Music Group)
Susan's name surfaced as a contributor to Market Square's The Wildlife Album a few years back, but this seems to be her first full-length collection. It's a well-produced (self-produced and self-released) set, on which her captivating voice is given full rein (if sometimes a touch closely recorded) to fulsome, quite ornate musical arrangements involving a host of musicians I'd not previously heard of (including Steve Schiltz, Jez Carr, Oli Kraus and Graham Maby) and richly textured instrumentation including guitars, cello, other strings, bass and drums and occasional brass and keyboards. Susan's currently based in New York, but was born here in England (a glottal stop in her singing betrays this occasionally); she's recently returned to the UK to give an exhaustive series of house concerts (all the rage nowadays it appears!) taking in close on 3,000 miles the length and breadth of the country. I admire her enterprise, so all power to her, then – and I'd imagine those concerts must have been pretty intense experiences judging from the powerful effect this CD has. Perhaps especially in the case of the final track, The Grave, which on this CD finds Susan solo, sat at the piano, close and upfront.
What of her songwriting then? – well, Rolling Stone magazine is quoted as saying that "her forlorn, hyper-romantic lyrics are what you'd expect from a girl who reads Shakespeare", which is probably as meaningless as it is self-apparently contradictory! Thankfully, those lyrics are all reprinted within the enclosed lavish booklet, alongside some attractive photographic portraits of Susan herself (shades of Star Trek's Deanna Troi character, I thought). I did in fact find Susan's music very appealing indeed – and her songs have a habit of growing on me, quite a lot.
David Kidman October 2011
---
Endrick Brothers - Attraction Versus Love (Hypertension)
The Endrick Brothers' debut album, Built To Last, was rightly acclaimed and perfectly titled. And, although it delivered much, it was applauded as much for what it promised.
And what it promised was Attraction Versus Love, as complete and perfect example of Americana as you're likely to find this side of 2008.
Even the story surrounding the opening track is the stuff of legend. Endrick Brothers support wunderkind Jesse Malin at The Garage, Glasgow. The musicians get on and when Malin returns to the bar he owns in New York, he takes a copy of Built To Last with him.
As Malin entertained the bar's regulars with the music collected on tour, Built To Last comes to the ears of fellow member of the Americana royal family, Ryan Adams, who fell in love with the album.
The scene shifts back to Glasgow and Adams meets Niall Holmes, the penny drops and a booze-fuelled recording session ensues. The result is the thumping Thorns On Every Rose, which overcomes a slightly U2-ish opening to become a wonderful introduction to an almost flawless gem of an album.
On Attraction Versus Love the band has caught up with its own talent. Songs like Questions And Answers are given the time and space to develop naturally. Instead of being swamped by the understandable over-eagerness of a young band intent on making its mark, the song is cossetted and coaxed until it flourishes, its delicate threads woven into an exquisite whole. In that one song the band moves from mouthwatering prospect to serious players.
The songwriting foundation that underpinned Built To Last, is even stronger on Attraction Versus Love, Yorick Cormac and Holmes have developed into real writing talents, Star Of The Silver Screen is one where what is said, is as substantial as how it's said, only a true writer could come from a party with Keira Knightly and write such an isolated song, while Susannah's Garden is beautifully poignant.
Attraction Versus Love is, in the main, a country rock album but its roots and traditions have been forged this side of the Atlantic, there's a wild, untamed rock 'n' roll glint in the eye of So Last Night, a glint which is rarely found in the corporatised and homogenised US version. As the song implodes into a wonderfully deconstructed climax, it makes a nod to The Faces which is as good as a wink.
But without doubt, the album's highlights come when the band leaves its own mark on the music. Although Questions And Answers has a definite folk feel, it's not played by a folk band, the Endrick Brothers have merely dipped into the genre. Beautiful Rejection, a unique and atmospheric ballad, demonstrates that the band is capable of casting its musical net wide.
Strangely, Attraction Versus Love is also an album that is somehow modest about itself, the absence of heavy-handed production is not only engaging, it gives the album a lightness of touch that is stunning.
Whether, as it progresses, the Endrick Brothers ever sound this at one with the music only time will tell. But whatever the future holds, Attraction Versus Love is a moment to savour and a legacy to be proud of.
Michael Mee January 2007
---
English Acoustic Collective - Ghosts (Ruf Records)
That obscure (deliberately obscuring?) band name conceals three fine musicians from the indigenous English folk music scene – Chris Wood, Robert Harbron and John Dipper, all hitherto familiar in other contexts and artistic permutations – who have teamed up for Ghosts, a CD presenting "a music in which the roles of the composer, arranger and performer are united, where timeless traditional repertoire and contemporary composition rub shoulders.…" On just under half of the tracks, this means taking traditional sources/old manuscripts as a springboard for intelligent rearrangement and reworking – the thesis being (to quote from the insert note) that "as the musician plays, standing behind them is the ghost of the player they learnt the music from. Standing behind that ghost is the ghost of the player they learnt from, and so on, back to the beginning of music."
The performances and arrangements here quite intentionally tread the avowedly thin line between over-cleverness and slavish, boring re-creation, then, in a spirit of genuinely imaginative exploration of musical possibilities, and the end result is credible, and highly invigorating, music-making. Given the available instrumental palette (violin, concertina/bassoon and either second violin, viola or guitar), it's little wonder that textures tend towards the darkly rarefied, refined chamber-kind, with a decidedly understated ambience. This can sometimes seem a mite underwhelming, even dour, on first encounter, but the high quality of the musicianship invariably wins through to produce a uniquely potent redefinition of English folk music, characterised by an austere beauty that repays careful listening, even (perhaps against expectations) on the more energetic tunes (where I often detect a definite creative cross-influence from Scandinavian musics).
Much of the CD is strangely hypnotic – the curious closing Ruskin Mill Waltz (a student composition by John, it turns out) a bit in the manner of a Third Ear Band artefact, I thought. Indeed, a small majority the CD's eleven tracks are non-traditionally-derived new compositions by EAC members – two of these (Bleary Winter and Mari Lwyd, both with words by Hugh Lupton) feature Chris's distinctive singing voice (which also graces a gnomically expressive reinterpretation of The Colour Of Amber, a song originally learnt from Mary Anne Haynes). This is a deceptively low-key yet compelling CD, in fact, which is certainly worth your spending the time getting to know.
www.EnglishAcousticCollective.co.uk
David Kidman
---
The English Country Blues Band - Unruly (Weekend Beatnik)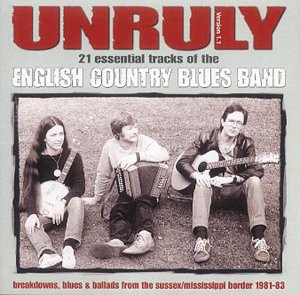 A timely second issue for this compilation spotlighting the beginnings of what has become known as "rogue folk", latterly the province of combos such as the Rocky Mountain Ploughboys, Urban Folk and Press Gang. The 80s never knew what hit 'em! Cobbling a paraphrase from the sleeve-notes from the two releases, the ECBB, in following naturally on from Hot Vultures, "brought together musicians from opposite corners of the British folk scene in what for those days was an innovative, barrier-demolishing blend of diverse roots musics, naturally anglicising blues and old-time country and finding new ways of looking at British traditional songs and tunes; in doing so they helped pave the way for the roots explosion of the late 80s". The tracks on this release are collected from the band's two albums and one single, recorded between 1981 and 1983, and feature the core trio of Maggie Holland, Rod Stradling and Ian Anderson with regular members Chris Coe, Sue Harris and John Maxwell, augmented by sundry guests including Nic Jones and John Kirkpatrick.
Ahead of their time the ECBB sure were, and everything on this CD stands up inordinately well today, fully justifying that oft-overused "seminal" tag. Infectiously sprung proto-Tiger-Moth dance rhythms abound, and the deliciously refreshing nature of the whole melting-pot is capped by the characterful vocal work, notably the stupendously gutsy singing of Maggie Holland on the No Rules tracks in particular. There's an exceptional sense of ensemble commitment throughout, and the spirit of these groundbreaking cuts has, in my opinion, never been equalled. Just listen to the band's enervating version of Handsome Johnny, or that unbelievably emotional rendering of Tom Traubert's Blues (Tom Waits for no man, indeed!), or the springy jugband Strong Man (John Barleycorn meets Stagger Lee), or the stompin' warhorse Put Your Money In My Shoes (that single!) on which John's percussion kit dances all over Sue's bluesy oboe, or that fine example of early Robb Johnson England's Power And Glory, or the glorious punk-folk take on Wreck Of The Northfleet… Standout cuts are so numerous that I pick on different ones every time I listen!
Happily, Colin Irwin's incisive insert notes have been retained, and the gallery of tasty archive photos expanded, but not only has this reissue been completely remastered, and two tracks from the earlier issue (the B-side Don't Take Love and the grandiose Orchestre Super Moth take on Dylan's New Pony) have been replaced with Lovin' Henry and a truly superb Maggie Holland rendition of Weary Blues, but the final track is a brand new recording of Sleepy John Estes' Diving Duck Blues which features none other than Bob Copper accompanied by Ian Anderson and Ben Mandelson! What goes around comes around, sure… but you need this one in your collection.
www.musikfolk.com/albumdetails-ecbb-unruly.htm
David Kidman
---
English Rebellion - Four Across (WildGoose Studios)
English Rebellion is a four-piece ceilidh band playing dance tunes mostly English in origin. Not exactly an orthodox ceilidh-band lineup, it comprises two couples – Mary and Nick Barber (fiddle/viola and melodeon/French horn/recorder/"baritone" respectively) and Mary Humphreys and Anahata (piano/English concertina/banjo and melodeon/anglo concertina/cello). These are well-respected musicians who are clearly every bit as happy playing their hearts out for formal dances as in informal sessions that might often go on into the night.
Every single one of the disc's 15 tracks, whatever its tempo or metre, possesses that happy quality whereby you don't actually want the music to stop even though you're too tired to continue dancing but you still want to carry on listening, such is the sheer exuberance of the playing. You might not think the recording studio English Rebellion's most natural environment, but on the band's first visit the ensemble's empathic musicianship makes an excellent dancing partner for Doug Bailey's sympathetic engineering. The piano springs the rhythm deliciously without resorting to dull vamping, while horn and cello provide a dual-purpose (rhythmic and harmonic) counterpoint to the fiddle and box melody lines. The disc presents a varied selection of tunes, many not all that familiar: it can be a case of spot-the-join where stylish recent compositions by John Kirkpatrick, Colin Cater, Flos Headford and John Sommerville superbly mirror pieces sourced from tradition and early manuscript collections.
I realise this is a ceilidh band album, but it might have been able to court even wider sales/appeal outwith English tune aficionados if there had only been more than a paltry two vocal items on the entire disc (and I speak as a big fan of Mary H's singing!): a magnificently jaunty Gypsy's Wedding and a swaggering (if perhaps not entirely appropriate) take on Bonny Bunch Of Roses-O. So it says much for the infectious quality of the music-making that I didn't grow impatient or bored when confronted with wall-to-wall tunes here, simply because the little band is expert at ringing the changes with clever variations in instrumentation and texture while keeping things upbeat and involving.
There's a friendly feelgood village-band feel to the proceedings, with vigorous hornpipes and polkas a-plenty to get those dance-muscles twitching (La Fête De Village or the Merry Month jig, for instance), while even the slower selections exhibit a joyous momentum. So there'll be never a cross word while Four Across is in the player!
David Kidman January 2010
---
Séamus Ennis - Ceol, Scealta Agus Amhrain (Gael Linn)
Co. Dublin-born Séamus is remembered primarily as a master exponent of the uilleann pipes. However, on this disc, a straight reissue (astonishingly, this is its first appearance on CD) of his debut LP originally released at the end of 1961, he also plays the tin whistle, and sings, and even introduces some of the items with a delightful small story or anecdote. Quite simply, it's the closest you'll get on record to the experience of sitting in an informal session with this fabulous all-rounder of a musical personality; though each succeeding item may be different in character and texture, it all follows perfectly naturally in sequence. Séamus proves that even then, only just in his 40s, he was significantly accomplished in anything he turned his hand (or voice) to; there is some very fine and passionate playing and singing on this disc, which is indicative of his intense and committed apprenticeship (he inherited the piping from his father James, and collected many songs and stories from the great Gaeltacht singers in the 40s). Many will remember Séamus for his presentation of the pioneering BBC music programme As I Roved Out, of course, and his extensive expertise as a folklorist is much in evidence here on those items which are preceded by a little story, the latter not only enhancing by explanation but by the sound of the Irish language (and Séamus's winning phrasing) that proves almost a musical experience in its own right. Séamus's status as a true master of the tradition is assured, and this timely reissue (just under a year ahead of the 25th anniversary of his death) is just the job to flesh out the portrait of the man and his music. (Available from Copperplate, also Proper Distribution.)
www.gaellinn.com
www.copperplatedistribution.com
David Kidman February 2007
---
Brian Eno - Another Day On Earth (Hannibal/Opal HNCD1475)
Eno, or Brian Eno as he now answers to, has been a catalyst for a number of musical departures. Remember his otherworldly appearance at the keyboards for Roxy Music or the backroom role of producer on U2's 'The Joshua Tree'? I wonder if either band would have the global image that they now possess without that little bit of magic from Eno. For many years, he has championed an ambient music that could be argued to be the forerunner of the chillout music found as the relaxed accompaniment to the modern dance beat. However, those of you possessing elephantine memories may remember that he used to produce rather wonderful song-based projects such as 'Before And After Science'. After many, many years, another song-based album has arrived in 'Another Day On Earth'.
It opens with the marvellous 'This' which - hold onto your hats - is the new Eno single. Reminiscent of those distant song-based albums, the precision of the music down to the metronomic fade out on this first track sits in contrast to Brian's deadpan vocal. So, nothing much has changed since those early days except that he clearly has an array of technology at his fingertips which allows him to not only treat those vocals but create soundscapes which conjure up mental images of distant horizons, deserted beaches, endless oceans and that feeling of drifting away in the music. Titles like 'Going Unconscious', 'Under' and 'Passing Over' give the game away in terms of the feel of the record. It's beautiful relaxing music that asks no questions of the listener in terms of interpreting a lyric, taping a foot or working out a chord sequence. Don't let me suggest that the music is dull. Far from it...it's just the perfect antidote to that stressed out day at the office or, indeed, a mad day on the home front. Sorry, too relaxed to continue..
Steve Henderson
---
Enya - And Winter Came (Warner)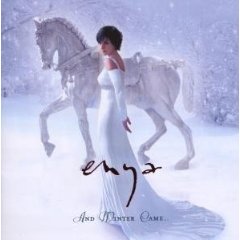 Originally conceived as a Christmas album, other seasonal flavours seeped in as recording progressed over the two years in to took to make, opening up a wider thematic and musical landscape for Eithne Patricia Ní Bhraonáin's first studio album since 2005. Having previously released three festive season EPs, she's well versed in conjuring up musical images of twinkling lights, hoar frost, pine trees and crisp evenings. Indeed, two of the songs here have seen previous service, Oíche Chiúin is a Gaelic re-recording of Silent Night, originally featured as the B side to 1988 single Evening Falls, her multi-tracked vocals sounding like a choir, while the title track is actually a rework of 2001 B-side Midnight Blue.
The other ten cuts, though, are all new. Well, if you can call 19th century carol O Come, O Come, Emmanuel, sung here in both English and Latin, new. It's all very, well, Enya, with its pulsing, and often cascading synthesised strings coloured melodies, and those ethereal vocals, frequently complemented with, of course, sleigh bells and, by way of a bit of a musical revoltion, an electric guitar solo on the slopealong, almost Oasic pop My! My! Time Flies!
If the idea of that scares the faithful, rest assured that it's saved until the end and the likes of White Is The Winter Night (very Mike Oldfield), Trains And Winter Rains, the hymnal Journey Of The Angels, the marching beat One Toy Soldier and Stars And Midnight Blue offer everything you've come to expect and rely on her to deliver for the past twenty years. You probably won't play it again for another twelve months after the tinsel's been taken down, but it'll make a perfect background to the family turkey and trimmings.
Mike Davies December 2008
---
Equation - Return To Me (Rough Trade)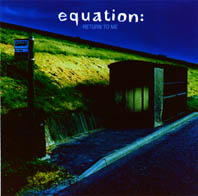 Back in 96, with only a self-label ep previously to their name and a live career largely limited to folk festivals, Equation were the first of the Folkbrat pack to sign to major deal hailed as the 'new sound of British pop'.
But, comprising Young Tradition award winning Lakeman brothers Sam, Sean and Seth, 95 Folk Album of the Year winner Kathryn Roberts and former De Dannan vocalist Cara Dillon (who replaced Kate Rusby), they were not, whatever Warners might have hoped, another Cranberries.
As a result this debut album nevers saw the light of day, finally surfacing now thanks to the unstinting support of Rough Trade's Geoff Travis who signed them to both Blanco Y Negro and his short-lived Blackburst imprint. So, has it been worth the wait?
Rooted in traditional English/Celtic folk influences and (as on Wake Up and Sad The Girl) a fluid line in the occasional funky jazz texture, they sound here what Clannad might be were they young progressive roots pop upstarts with more passion than polish. Accomplished musicians all, they turn in respectable versions of the Williams brothers' Can't Cry Hard Enough, the traditional Golden Bird, and Dougie McClean's He Loves Me as well as their own material (of which the swirling Strange Love is a highlight) and an atmospheric arrangement of Yeats' Cloths of Heaven set to an Irish air.
They've moved on since then, Sam and Cara left over musical differences prior to recording Hazy Daze, their 'second' Blanco album and 99's The Lucky Few both more in tune with the young Fleetwood Mac the label wanted. Then The Corrs happened.
Seth left to work with Sam and Cara in 2001 leaving only Kathryn and Sean from the original line up but although there was a ltd edition ep of trad covers, The Dark Ages, a couple of years back, aside from a smattering of American gigs as a five piece Kathryn and Sean's work as a duo have kept the band largely on ice, making a new album long overdue. It's great to finally have this available to complete the history and collection, but how about something for the future too?
Mike Davies
---
Mark Erelli - Delivered (Signature Sounds)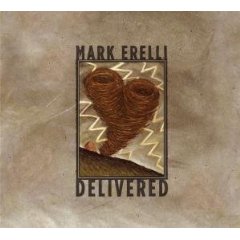 Mark's one of those artists who's always delivered, and how! - whether on his own excellent compositions or on uniquely well-chosen covers, and consistently so over the course of six albums so far. For album number seven, it's back to his own pen exclusively on eleven brand new original songs, on which his distinctive singing voice and guitars are backed principally by multi-instrumentalist (and album producer) Zack Hickman and drummer Liam Hurley, with extra help from Wes Corbett, Matt Douglas, Sam Kassirer and Austin Nevins amongst others.
Some songs employ quite a big-scale band sound, others are pared right down to the bare bones, but whatever the setting the needs of the song itself are always paramount. And there's not a weak song on this set: I'm convinced it's Mark's best so far. Mark describes Delivered as a record born of change, a reckoning of new things seen and old things seen anew, and that's so true, for a related, satisfyingly (potentially) multi-layered interpretation permeates the economy of expression in each and every song here. Opening with the fragile optimism and attendant delicate scoring of Hope Dies Last, Mark moves through the obsessive momentum of the lover's trip to Baltimore into a brace of powerful songs dealing with the experience of being a soldier (the dark electric grind of Shadowland and the desperate troubadourial memoir of Volunteers).
Each song is a masterclass in simple, effective writing, with the lonesome-mode Dylanesque Not Alone ostensibly forming the disc's emotional centrepiece, framed by the insistent throbbing of the protagonist's philosophical conundrum (Five Beer Moon and the title track respectively), after which Mark examines the issue of responsibility (Man Of The Family) in a slow-burn soul setting complete with Memphis-style horn riffs and organ. He returns to world-weary Dylan mode for Unraveled, before closing the album with a final call-to-arms and call for deliverance from the midst of deep disillusionment (Abraham). In Mark's words, it's the hope for that "unexpected answer to an unintended prayer", a hope which defines this uncompromisingly honest, and uniformly strong, artistic statement.
David Kidman 2008
---
Mark Erelli - Delivered (Signature Sounds)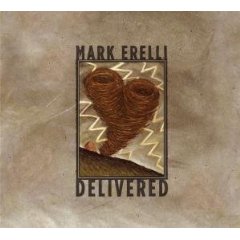 Mark's one of those artists who's always delivered, and how! - whether on his own excellent compositions or on uniquely well-chosen covers, and consistently so over the course of six albums so far. For album number seven, it's back to his own pen exclusively on eleven brand new original songs, on which his distinctive singing voice and guitars are backed principally by multi-instrumentalist (and album producer) Zack Hickman and drummer Liam Hurley, with extra help from Wes Corbett, Matt Douglas, Sam Kassirer and Austin Nevins amongst others.
Some songs employ quite a big-scale band sound, others are pared right down to the bare bones, but whatever the setting the needs of the song itself are always paramount. And there's not a weak song on this set: I'm convinced it's Mark's best so far. Mark describes Delivered as a record born of change, a reckoning of new things seen and old things seen anew, and that's so true, for a related, satisfyingly (potentially) multi-layered interpretation permeates the economy of expression in each and every song here. Opening with the fragile optimism and attendant delicate scoring of Hope Dies Last, Mark moves through the obsessive momentum of the lover's trip to Baltimore into a brace of powerful songs dealing with the experience of being a soldier (the dark electric grind of Shadowland and the desperate troubadourial memoir of Volunteers).
Each song is a masterclass in simple, effective writing, with the lonesome-mode Dylanesque Not Alone ostensibly forming the disc's emotional centrepiece, framed by the insistent throbbing of the protagonist's philosophical conundrum (Five Beer Moon and the title track respectively), after which Mark examines the issue of responsibility (Man Of The Family) in a slow-burn soul setting complete with Memphis-style horn riffs and organ. He returns to world-weary Dylan mode for Unraveled, before closing the album with a final call-to-arms and call for deliverance from the midst of deep disillusionment (Abraham). In Mark's words, it's the hope for that "unexpected answer to an unintended prayer", a hope which defines this uncompromisingly honest, and uniformly strong, artistic statement.
Davies Kidman 2008
---
Mark Erelli - Innocent When You Dream (Hillbilly Pilgrim/Signature Sounds)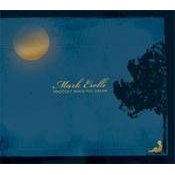 Innocent When You Dream is New England singer-songwriter Mark Erelli's sixth release, though it was originally never intended to be any more than a "homespun gift" that Mark could "give to (his) numerous friends that have recently become new parents". It's actually a rather touching, gentle collection of lullabies and love songs, given in what can best be described as hushed, affectionate, still-of-the-night solo acoustic performances. Into the half-hour-long programme are tucked two fresh Erelli originals (Tired Eyes, and a delightful instrumental Little Torch), which nestle comfortably alongside nine tried-and-tested songs by such writers as Tom Waits (the title track, done softly acappella), Kris Delmhorst (Lullaby 101), Wilco (My Darling), James Taylor (Close Your Eyes), Jesse Winchester (Defying Gravity), Shawn Colvin (I Don't Know Why), and Townes Van Zandt (I'll Be Here In The Morning). Superb choices one and all, and beautifully performed. Jeffrey Foucault joins Mark for a cover of Tom Petty's Alright For Now, otherwise it's just Mark and his guitar (and a smidgen of harmonica at the start). Intimate, pleasantly close-miked and naturally companionable, and a perfect vehicle for drifting off to sleep in and with - not that Mark's renditions are in any way soporific, just tasteful, soothing and tender, a wholly necessary moment of repose and poise which we're invited to share.
David Kidman January 2008
---
Mark Erelli - Hope And Other Casualties (Signature Sounds)
If you're losing count of Mark's CDs so far, well Hope And Other Casualties is his fifth. Its cute sleeve design pays deliberate homage to Dylan's The Times They Are A-Changin', and yes, there's a comparable sense of important political and artistic statement about this album of Mark's. Like Dylan's writing at the time of that album, Mark's seems to have made a giant stride since the already accomplished previous work. It seems now to be displaying both a new level of maturity and a harder, more considered edge than hitherto, for this is an impassioned set of songs indeed, which make some extremely keen observations on issues of great import. One could draw the Dylanesque musical metaphors and comparisons further out, for even a cursory listen to the musical landscape of Mark's album brings forth some perhaps superficial musical resonances and similarities: without wishing to labour the point, The Only Way kicks off with a driving acoustic strum and breezing harmonica, rather like on I Want You (although Mark then brings in a rockier beat and varies the accompaniment with a more contemporary sense of ebb and flow in terms of texture). And the shuffling bluegrassy rhythm of Hartfordtown 1944 mirrors that of Lily, Rosemary & The Jack Of Hearts, with a comparable epic sweep for the unfolding of its tale of a circus fire (albeit with great economy, in around five minutes). The Dylanesque comparisons aren't idle or purely musical tho', for Mark shares with Dylan a real talent for combining the political with the personal; Seeds Of Peace is a perfect illustration of this, but the album contains several more within its ten self-penned songs, each one of which is filled with insight and compassion. Only the album's lone cover, Ron Sexsmith's God Loves Everyone, strikes a slightly false note as a parting shot (well for me at any rate). Mark's choice of musical settings is both highly appropriate and finely considered: for the most part the textures are kept simple, folky with some extra rhythmic impetus, and range from a basic guitar and mandolin strum to a fuller, rippling Byrdsy jingle-jangle feel on Seasons Pass. Aside from some rather special guest appearances (like Lori McKenna's gorgeous backing vocal on Imaginary Wars, Jeffrey Foucault's singing on Passing Through, and Jerry Miller's sprightly mandolin work on a couple of songs), everything's played by Mark himself with producer Lorne Entress, and it sounds great. I reckon Hope And Other Casualties has just gotta be Mark's finest hour to date.
David Kidman 2007
---
Mark Erelli - Hillbilly Pilgrim (Signature Sounds)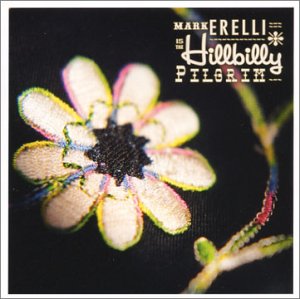 Mark Erelli may be a new name but before even turning 30 he's already recorded four albums for the prestigious 'Signature Sounds' label based in New England (home also to Carter/Grammer, Kris Delmhorst, Lori McKenna, Jeffrey Foucault and others from the new breed of US singer-songwriters). Despite his youth, he's quietly building up one of the most impressive and varied reputations in modern roots music. In 1999 he graduated from university, won the Kerrville New Folk Contest and released his self titled debut displaying a clear pedigree of Americana-tinged folk. In 2001 the follow-up "Compass and Companion" cemented his position (the title track featuring a duet with the queen of Austin, Kelly Willis) and he began extensive touring and became a fixture at festivals all over North America. 'The Memorial Hall Recordings' followed a year later, an ambitious project recorded 'as live' and celebrating his New England roots with a mix of originals, covers and revamped traditional songs.
His latest, "Hillbilly Pilgrim", released in the States last year but now picked up for European release by CRS (Rounder Records Europe), is something of a departure. On previous recordings he'd occasionally hinted at a fascination for "Western Swing", the music popularized by Bob Wills and his Texas Playboys half a century ago and more recently by Ray Benson's Asleep at the Wheel. Now he's come up with a whole album of "Hillbilly Jazz" originals backed by local Boston band 'The Spurs'. Some of the songs sound like they were written in the 40's and 50's and it's something of a shock to see the composition credited to Erelli ….they already sound timeless. As before the production duties are carried out by Lorne Entress (who also produced Kris Delmhorst among others). Much of this is foot-tapping dance music laced with pedal steel, fiddle, vintage twang guitar and dollops of good humour. Highlights include the hometown lament of 'Bend in the River' complemented by a wonderful baritone 12 string accompaniment, "Troubador Blues", Mark's tale of disobeying his parents and foregoing job security after being drawn by the lure of emulating heroes such as Woody Guthrie, Jimmie Rodgers, Townes Van Zandt and Dave Carter. It's an instant Americana classic to my ears. Elsewhere he duets with Erin McKeown on the playful and lilting 'Pretend'. It's astonishing someone born thousands of miles from San Antonio can so effortlessly and convincingly emulate what anyone would imagine to be an alien (and possibly waning) musical genre. After all the jaunty tracks 'Pilgrim Highway' which closes the album and the only acoustic song on this collection, finds Erelli in reflective mood on a song you'd swear was a long lost Woody Guthrie gem.
Mark Erelli is currently touring the UK for the first time as support for his friend, Chris Smither but fully intends to be back for a full solo tour soon. He's already done enough to consolidate his position as an important new songwriting voice but there's plenty more to come from this prolific young man from Boston who's obviously always had a little Austin in his blood.
Gerry Evans
---
Tim Eriksen - Soul Of The January Hills (Appleseed)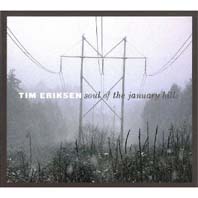 This latest offering from Tim bears the legend 14 songs for voice alone on the back cover of the digipack so you know exactly what you're getting. The record was about one hour and many years in the making, which proves a cryptic yet entirely accurate statement that, once you've played the disc through, will need no challenging. For this stripped-down-to-the-barest-bones, entirely unaccompanied set was recorded in a single unedited take in a tower on the wall surrounding the Benedictine Abbey in Jaroslaw, Poland, and Tim evidently feeds rapturously off the sense of place this setting generates, making the songs live for us as they live for him with that sense of total immediacy.

Tim's always made a point of defying accepted practice and any demands for trendy reinterpretative rearrangement (even in his punk moments), and here he determinedly goes back to his roots by reverting to the primal essence of folk performance - the unadulterated sound of the human voice. And on Soul Of The January Hills he proves himself a more than able advocate for its constant-through-the-ages effectiveness since, Tim claims, it currently represents both a radical idea and a lost art overdue for a comeback. And also a friendly challenge to get people into hardcore singing - although, as we all know, that gauntlet may well be thrown down onto stony ground.

But it's all not quite as uncompromising as it may sound; sure it's unremitting, but also stimulating and yes, tremendously fulfilling in its own special way. The sense of timeless tradition and the rush Tim gets from the immediacy of live performance is all translated to the powerfully declamatory style and unflashy passion of what you hear, whether it be an old ballad or an ancient hymn. And as for that unwritten rule that says you mustn't ever release a whole album of an undiluted unaccompanied single voice; you've got to be a really good singer to carry it off, but Tim sure is. His singing is deeply informed by his in-depth knowledge of the repertoires and of singing techniques, and his sense of flow of argument and control of line and narrative import ensure a concentrated experience that's never easy listening, agreed, but instead fully rewarding and exhilarating; very much in the common "high lonesome" tradition of totally committed delivery that unites the Appalachians, shape-note singing and the Balkans. Within which the occasional hint of what might seem affectation - like the playful leap, a strange yodel-like catch, that cements the refrain on alternate lines of A Soldier Traveling From The North – easily escapes any charge of contrived mannerism.

This record gives us Tim's raw, authentic and compelling delivery of a sequence of songs with no concession to running-order or whatever, sounding almost as if they were the first 14 songs that came to mind as he let the tape roll! They include ballads that may have crossed the pond but are recognisably very close to, or at any rate not-so-distant cousins of, the British versions we know well - like John Randolph (Lord Randall), The Gallows Tree (Prickly Bush), and A Soldier Traveling From The North (Light Dragoon). Interspersed amongst these are pieces from the Sacred Harp (Hope, and a stunning wake-the-dead closing sequence comprising Wrestling Jacob and Better Days Coming), while even Amazing Grace puts in an appearance (and rarely better sung too). Other successes include Drowsy Sleeper, I Wish The Wars Were All Over and Lass Of Glenshee - on all of which Tim manages to put his own stamp and integrity. Superb.

David Kidman August 2010
---
Tim Eriksen - Northern Roots Live In Námest (Indies Scope Records)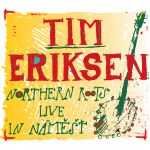 This is one of those releases where the musical content is a real knockout but the accompanying documentation is mildly frustrating in its almost wilful incompleteness. The disc's title is plainly self-explanatory (it's a record of a stunning live solo performance by Tim at a festival in the Czech Republic in 2008), and yet begs a further question: what is meant by Northern Roots? Well, at least the booklet answers this - in both Czech and English (I guess it's a matter of Czechs and balances…!). It's rather poetically defined as springing "from the rich soil of a rugged nation to nourish the leaves and branches of infant Americana", or, more succinctly if cryptically (by Tim himself), "the largely unknown, almost secret, music of New England".

Even so, not all of the selections emanate specifically from the northern States – the first item is Tim's regular set-opener, the North Carolina song Farewell To Old Bedford. After which, the interestingly anechoic venue gives Tim's unaccompanied voice a fabulous bloom for his magisterial, spine-tingling rendition of Guide Me O Thou Great Jehovah. Tim picks up the fiddle for the next three items, which include an invigorating Massachusetts song Friendship and Sandy Boys, a tune with tricky vocal interjections. Moving onto the banjo, Tim gives us the ballad of Omie Wise and a shape-note piece from the Sacred Harp tradition (the latter ingeniously incorporating some overtone singing in the coda).

Tim's vocal skill in interpreting what might be termed more "conventional" song is further explored through Careless Love, followed by a series of ballads with guitar backing, after which he brings out the bajo sexto to accompany two more (the jaunty The Bonny Bay Of Biscay-O, contrasted with the florid middle-eastern-inspired rendition of the classic ballad Edward). A tune played on the jew's harp forms both an interlude and prelude to Jewett (Amazing Grace). The ruminative hymn Every Sound Below, with its insistent guitar drone, could almost have come from an early Incredible String Band album (until Tim brings in an overtone for a chilling closing note). The set concludes with a pair of dance-like Sacred Harp hymns, with a full-on kick-arse acappella treatment of Soldier Travelling From The North (aka The Light Dragoon) forming a mighty counterpoint between them. The final shape-note item is aptly titled Return Again – and we will, that's for sure.

For throughout this hour-long performance, Tim's music-making is consistently masterly – he's an accomplished and versatile instrumentalist as well as a darned fine singer. And whether singing with the raw intensity of the Sacred Harp tradition or the understated passion and involvement of the natural ballad singer, or adopting the high lonesome Appalachian style, what stands out in spades is his spellbinding communication of the essence of every kind of song he tackles; every item on the disc is a carefully considered yet spontaneously-realised command(-ing) performance, and one to be savoured and treasured while set proudly alongside those by the source singers from whom Tim has studied and inherited the songs. As I mentioned above, however, we're left to glean scant background to the individual items from Tim's brief spoken introductions, as the booklet contains no supporting information: the only blot on this illustrious copybook of an immensely compelling recorded artefact. Which, by the way, in spite of its obscure label imprimatur, will not cost you an arm and a leg I hear.

www.myspace.com/timeriksenmusic

David Kidman November 2009
---
Tim Eriksen - Every Sound Below (Appleseed)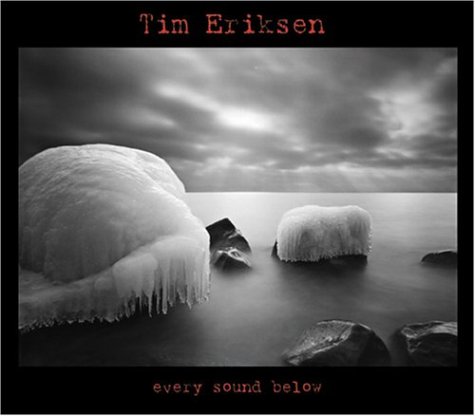 Tim's strong presence on the soundtrack of Cold Mountain brought his talents to a wider audience, but this chap remains admirably uncompromising and true to his art and beliefs. While almost in another life Tim continues to embrace hardcore punk and other contemporary influences in his work fronting the band Cordelia's Dad, Every Sound Below, his second solo record for Appleseed, is a suitably stark yet brightly shining expression of his role as musical explorer and communicator, positing his belief in the concept of music as a link between the past and the present. His deeper studies of the 20th century composer mavericks and all manner of ethnic musics ranging from Indian vina to the shape-note singing of the Sacred Harp tradition, all these and many more inform his strongly characterised performances of the ten traditional pieces and four original songs on this album, simultaneously (and almost effortlessly) evoking worlds ancient and modern. This new offering was recorded as live, with no overdubs, and is a typically raw yet enchanting experience for the listener, very much as you'd hear Tim in concert (and make sure you refer to his typically compelling background notes as you're listening - they possess that mixture of the erudite and the pithy that's so the essence of Tim). He opens with a brief unaccompanied song of his own composition, and then takes us on a veritable tour through all manner of musics. Sometimes he performs straight, full square within the relevant idiom - for instance, there's expert renditions of tunes on fiddle or banjo that would knock some "fulltimers" into a proverbial cocked hat, yet even these employ Tim's own peculiar stylistic felicities. Other renditions are tempered with Tim's distinctive blend of amassing and absorbing a wide range of influences. Many are informed by his empathy with his musical inheritance (remember that Tim was instrumental in the two earlier Appleseed issues which brought the first commercial release of archival recordings of traditional American songs - true "bedrock Americana" - collected by Frank and Anne Warner between 1940 and 1966). Tim also sure possesses the knack of being able to credibly integrate and intermingle elements of different musical traditions within the same performance (as on John Colby's Hymn, where Tim interpolates passages of Tuvan overtone singing into an inspired traditional-style setting of this early 19th century preacher's words). Tim even brings us a defiantly oddball interpretation of Careless Love, its phrasing quirky in the extreme yet it works! And finally there's Tim's original songs, strange and individual works that really do recall the magic and enterprise of vintage Incredible String Band creations (sample the gnomic A Tiny Crown, for instance, or the enigmatic title track). In Every Sound Below, Tim's produced another tremendous, superior and inspirational set that just demands to be heard.

David Kidman
---
Erland & The Carnival - E&TC (Butterfly)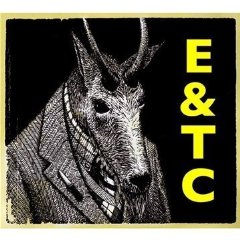 Headed up by Orcadian folk singer-guitarist Gawain Erland Cooper, the trio also comprises drummer and keyboards player David Nock from McCartney?s The Fireman project and, pricking up indie interest, Simon Tong, formerly guitarist with The Verve and sometime member of The Good, The Band, The Queen.
According to him the band are "Pentangle meets Ennio Morricone meets Love meets 13th Floor Elevators meets Joe Meek." So, that?ll be retro psych folk then, gathered together on a self-titled debut album where they mingle self-penned material with updated and deconstructed material from the trad songbook.
Thus, for example, Love Is A Killing Thing takes a song collected by Ralph Vaughan Williams, splices it with a Seeger/MacColl chorus and casts it as raging electric indie folk rock while The Derby Ram?s unsettling taken from life account of teenager Shaun Dykes whose suicide plunge from a city car park was filmed on the mobile phones of the crowd urging him to jump is a far cry the original tale of a bovine giant.
Elsewhere the Lee Hazelwood does spaghetti western sounding My Name Is Carnival is a cover of the Jackson C Frank song from which they took their name, Disturbed In The Morning provides a spooked acoustic setting for Leonard Cohen?s poem, The Echoing Green gives William Blake a rolling folk electronic beats groove, and Tramps And Hawkers transforms from the Celtic chestnut beloved of The Dubliners into a slightly drugs queasy shanty.
The Meek inspired 60s garage colours alluded to by Tong are well to the fore on the likes of The Sweeter The Girl, The Harder The Fall and Gentle Gwen and while none of them come out and say it, you?ll hear at lot of The Doors, keyboardist Ray Manzarek especially, dotted around. most notably on Trouble In Mind and Everything Came Too Easy.
Kaiser Chief followers will also note that You Don?t Have To Be Lonely?s chorus is a brazen cop from I Predict A Riot put through a Stranglers mixer. Still, I guess that?s part and parcel of the song collecting folk tradition!
Unlikely to loom large in any purist?s collection alongside the Carthys, Coppers and Watersons, but those who would like Jim Moray to be more Jim Morrison will love it.
www.erlandandthecarnival.com
www.myspace.com/carnival
Mike Davies February 2010
---
Alejandro Escovedo - The Boxing Mirror (Back Porch Records)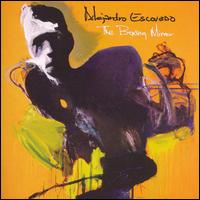 For some inexplicable reason, Alejandro Escovedo seems to be one of those artists who has, until now, largely flown under the radar of popular acclaim.
While much less substantial and less deserving artists bask in the glory, Escovedo quietly and almost unassumingly goes about his job, producing the dark, brooding, soulful slices of American life that loom over the quite superb The Boxing Mirror.
If anyone encapsulates what a 'nu-country'/Americana musician should be, then it's Escovedo and the epitome of that is The Boxing Mirror. On it he draws together the threads of genres and weaves them into an unbreakable tapestry.
As a 'punk' with the Nuns, he opened for the Sex Pistols' last show, he moved on to 'Cowpunk' with Rank And File, rocked with True Believers and Buick MacKane and is now the honest chronicler of deep, dark feelings as one of America's greatest unsung musical heroes.
The Boxing Mirror is an album of angles and corners. The opening track, Arizona, is as menacing grand and bleak as the State itself. But his true originality blossoms with Dear Head On the Wall, a song that rehabilitates 80s electro-pop and brings it into the realm of the singer songwriter, like any combination that shouldn't work, when it does it is pure magic.
You could spend much of the time listening to The Boxing Mirror searching for and identifying the traditional country influences but, while there is always a flavour, Escovedo approaches his muse from his own, completely unique perspective. Notes On Air is harsh and unrelenting, while Looking For Love is almost an accusation.
Everything on The Boxing Mirror makes an impact, whether it be the lighter footprint of The Ladder and Evita's Lullaby or the heavier tread of the Springsteen-esque Break This Time, each Escovedo song leaves an indelible mark on the listener.
Perhaps part of the reason for Escovedo's comparative lack of commercial success (those in the know are devotees) is that he is an artist first, performer second. Like a great but troubled actor, whose performances stir the soul but tax the mind, Escovedo gets so close to the truth of a song that it can sometimes be a little unnerving.
One thing is certain though, listening to Alejandro Escovedo is a fulfilling experience.
Michael Mee, June 2006
---
Ali Eskandarian - Nothing To Say (Wildflower)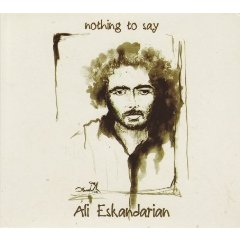 The self-consciously ironic title of singer/songwriter Ali's debut album is not its only puzzling feature: given the sheer confidence that characterises his music right from the opening bars of Waking Up Is Hard To Do, it's puzzling in a way that it's actually only his first record. His personal history is complex, as befits a trans-national upbringing. Born in Florida, his Iranian father trained with the US for the Iranian Air Force; his family returned to Tehran after the Revolution then subsequently fled, finding political asylum in Germany then in Dallas, TX. Ali studied acting and film production before moving to New York to start a career in music (whence he had always found personal strength) five years ago, causing quite a buzz with his live appearances before finally getting signed to Judy Collins' Wildflower label last year.
I'll say it upfront, before you hear it from others: there's a very identifiable element of "this guy's modelling himself on Dylan" about the photo inside the booklet, an impression reinforced by the actual sound of his voice, its intonation, and the demeanour of that first track with its prominent harmonica riff and full, rootsy backing. But once you listen beyond those superficial correspondences, you'll realise that Ali's no mere wannabee or imitator, but definitely an artist to be taken seriously in his own right. He just happens to sound much like Dylan sometimes - that's inescapable, but that shouldn't be a barrier. And Ali's writing has an altogether less oblique tone, a more straight, honest-talking attitude. There's a raw and unpretentious majesty about his experiential lyrics that at times is almost painful - just take the atmospheric, yet simply-expressed yearning of Nobody or the naked desperation of Black Tar Man for instance, or the resigned Dangerous Road.
On the latter, and one or two other songs, maybe Ali's vocal delivery might be considered a touch mannered, but you soon get used to the peculiarities of his phrasing and easily get drawn in to his world. It's only really on the final track, Eastern Fancy, that Ali directly reveals the influence of Iran and singers like Farhad and Dariush on his own style with a wordless keening against a sparse (oud-like) guitar backing that contrasts with the broadly Americana sound of the preceding nine cuts. Instrumentally, this is a most accomplished record, with Ali's bare acoustic guitar work supplemented by what sounds like a full band but is actually just his award-winning producer Rob Friedman playing everything from keyboards and guitars to drums and bass and making a hell of a believable sound. In all, Ali's got plenty to say, he says it very persuasively indeed, and I'm going to be real keen to hear what he does next.
www.myspace.com/alieskandarian
David Kidman October 2008
---
Espers - The Weed Tree (Locust Music)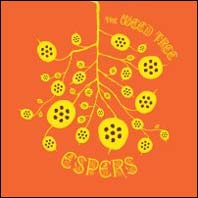 Despite their growing critical acclaim, Espers' The Weed Tree is as unpretentious an album as you'll get in modern times, yet it embraces their roots with illuminating glee. Greg Weeks' Philadelphia new folk pioneers have previously excelled in an elusive mix of acid-baroque-alternative mysticism, and it is to their credit they're able to turn quietly to a fireside rendition of modern and traditional tunes - as if commercialisation never happened, whipping up an atmosphere of intricate, finely-honed beauty.
The instrumentation throughout The Weed Tree (named, in true nocturnal-folk tradition, after a resurrected garden plant) is, as on 2003's self-titled debut, lush, distinctive and seemingly painstakingly attentive. But, stepping further to the forefront of the band's sound, it's the voice of singer Meg Baird that animates these raggedy old gems with a strikingly alternative grace. Accompanied variously in harmony by Weeks to Low-like effect, her tender Irish lilt has a purity that lends the exotic antiques here chosen a truly soothing edge, albeit one probably not apprehended by their original masters. Michael Hurley's bittersweet Blue Mountain and the Duratti Column's alt-paean Tomorrow are given a consummate new scope by this mixture of Baird's tones and the band's instrumental expertise, the affection of the playing easily transcending dilettante arrogance. Gothic-folk traditionals Rosemary Lane and Black is the Colour are similarly, elegantly resurrected in expansive form which accentuates their dark poetry, though the brilliant illusion of The Weed Tree is its impossible intricacy. In the band's growing repertoire are pianos, organs, cello, violins, guitars, flutes and numerous esoteric touches, yet they collectively merge to create a sound of pastoral beauty, and the wizardly impression that the songs are underplayed.
Whilst staying true to the exquisitely laid-back/intense air, alt-rock monster Blue Oyster Cult's intelligent Flaming Telepaths gives an extrovert edge that within the context comes as a subtle thrill, its languorous guitar solo resounding like a divine echo, and Dead King - a lone original precursor of the next album – has the band's unique individual stamp of filmic strangeness that mischievously embraces its dept to the old by skewing it into the new.
However skilled in reinventing the past, some new folkists can't help show the seams of urban pretension. But here you can imagine Espers as awe-inspired kids, staying up late at some isolated hamlet gathering, drinking at the source with the forefathers of their art. Dancing with shamans and time, The Weed Tree is a magical tip of the hat.
Neil Jones
---
Espers is a Philadelphia-based outfit peddling their own not unengaging brand of what might be termed acid-folk; they've received expansive (if at first cautious) praise over the past year or so, and their sound's been likened to early Fairport Convention, as well as Pentangle and Love & Dreams - extravagant claims indeed, and ones which, despite the neo-fatal attractions of their more than intermittently intriguing debut CD, don't always quite pan out. Espers' sound, I'd say, is roughly three parts acid-folk to two parts neo-hippie folk-baroque and one part maverick alt-gothic outsider, which is no bad mixture - or it wouldn't be if they could only maintain and develop the intellectual momentum they generate on the opening cut Flowery Noontide over the course of an entire album. Actually, and now's perhaps the best time to say it, track titles like that one predominate and are a bit naff really, smacking either of tongue-in-cheek pastiche or naïve retro-reverence - and that ambiguity in attitude seems frequently to extend to the music too, whether intentionally or not I can't decide. Originally, Espers (typically cryptically named after a fictitious backwater religious cult in a late 60s text on deviancy!) was just the core trio consisting of Greg Weeks, Meg Baird and Brooke Sietinsons, but lately they've expanded to a six-piece by recruiting a cellist, percussionist/electronics whiz and bassist. The opening cut's inventiveness is promising, yet the remainder of the CD sticks to an almost identical tempo and mood with sporadic changes in instrumental texture making the only real variation - causing all eight of the album 's songs to merge into one virtually indistinguishable whole (ie more of the same but only slightly different). I don't wish that to sound unkind, as it's a comfortable enough groove, mixing the innate frailty of (say) Vashti Bunyan with the 'new weird' meanderings of early 70s acoustic-mode Pink Floyd, Doll's House-era Family, the more 'free' experimental/discordant King Crimson, mid-phase Nico and even Dr Strangely Strange, with an often disconcerting sound palette that at times seems to belong more to the likes of the Handsome Family or Grey De Lisle. (Oh, and I hope you'll note that I haven't resorted to using the term "psychedelic"…) Yet there's something intrinsically (and whimsically) appealing about the overall softness of the group sound, and its attention to every little textural detail, which, though it plugs away insistently at your senses, almost with each successive song (after the initial novelty has worn off?) seems to leave a curiously insubstantial trace - however extended the track. In other words, despite the often acutely mesmerising nature of the trip, you don't always feel quite in synch with it. And yet, very much despite the nagging feeling that the proverbial wool may be being pulled over my ears (like a hippy bobble-hat?!), I really rather like Espers' enchanting and trippily elusive music, a weirdly disembodied and hauntingly nonchalant dance through the timeless music of time.
David Kidman
---
Rick Estrin & The Nightcats - Twisted (Alligator)
Twisted is a - well, yes, slightly twisted but musically solid and rather likeable collection of harmonica-led electric blues-cum-R&B from streetwise vocalist Rick Estrin, former frontman with Little Charlie & The Nightcats. Rick's latest offering is a smart, hip set of mostly original compositions which posit his sharp, if offbeat take on life – and who better to deliver these observations than Rick himself, his wry, cutting vocal style just the job. And that applies to the occasional slow blues as well as the cocksure faster numbers. Musically, one noticeable change from Rick's previous albums is the increased presence of his amazing sideman guitarist Kid Andersen, whose killer axework is pure Chicago and provides many a great solo over the course of this disc's 50+ minutes (as well as composition credit for two blistering instrumental cuts). Even when the voltage is lowered, as on the acoustic-based Someone Somewhere, Rick still keeps the temperature simmerin' nicely. And lest you're concerned that Andersen may be taking over, no way – there's still plenty of Rick's signature harmonica to keep his fans happy (his harp showcase Take It Slow is a standout cut, and the balancing uptempo I'm Takin' Out My In-Laws contains some fine playing too). There's a strong sense of steamy club atmosphere about the recording too, which I like, for it brings the music's natural environment right into your living room – so you can turn down the lights and party!
David Kidman August 2009
---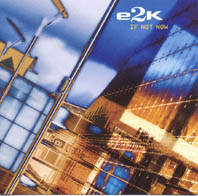 In waiting two whole years to follow up their best-selling Shift album of 2001, that vibrant eight-piece world/roots outfit e2K (now in their third year of existence) have been able to fine-tune their attractive and multi-layered blend of African beats, jazz grooves and folk tradition into something rather special. If Not Now on first encounter is deceptive though, its calling-on song Come And Join Us seeming no more than a lyrically insubstantial if tastily cool, relaxed goodtime summery vibe with little lasting impact. Once you're past that, however, the material settles into a really attractive jazz-inflected folk groove; it's got lots of subtlety bubbling on in there beneath the surface and in the end turns out to be spectacularly hypnotic and definitely more-ish, with the result that by the end of the CD you're spoilt for choice of just which tracks to play again immediately! The band's knowing use of its own innate eclecticism has developed apace since Shift, cookin' though that album was, and the rhythmic and textural interplay is stunning if sometimes in a quietly understated way. It's a true reflection of the varied backgrounds of the band members, who so very naturally integrate features of their own particular musics into the band arrangements in support of Kellie While's smooth, controlled vocal lines. The African inflections are more prominent this time round, and their interplay with the English folk elements makes for intriguing and infectiously satisfying listening, where the jazz influences extend far beyond the actual instrumentation into the very soul of the music. Evidence for this comes specially in the form of the Chance Melody and St. George's Quay, although I can't quite warm (yet) to Gye Wani, which blends African and calypso with an Irish reel, while I can appreciate its place within the e2K repertoire; I also rather liked guitarist Jon Moore's own composition Holding On, and I found e2K's take on He Moved Through The Fair an unexpected delight. I bet this new improved lineup of e2K is even more intoxicating live – so I'm really looking forward to their imminent tour.

David Kidman
---
The Evinrudes - Little Red Stars (A Startled Chameleon)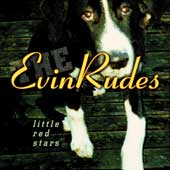 The Musical future of The Evinrudes may be in doubt at the moment. Sherry Cothran, one half has released a solo album on which the other half Brian Reed appears but it is definitely a solo album which makes this 'prequel' to Everybody Wants To Be Pat Boone all the more welcome.Reed and Cothran are astute and experienced enough to know the strengths of The Evinrudes and On Little Red Stars they play to them.The first is obvious, it's Cothran, more specifically her voice. It seethes and sizzles with sex appeal, neither tacky nor trashy it's natural and unaffected. Her languid, drawling delivery is the perfect vehicle for Reed's bar-room rock 'n' roll.The second, neatly enough, is Brian Reed. He is an incisive, intelligent writer who manages to combine the fun of rock with lyrics that are deceptive in their depth. Just listen to the title track if you require proof of Reed's talent with both pen and plectrum.But when combined, the two are devastating. They are obviously having a great time, Reed in particular has a deep love of music and it shows as he rocks and riffs his way through the album.What is not immediately apparent is how thought-provoking a writer he actually is. Indians On The Moon is a damning indictment of his own country's history. Pretty timely wouldn't you say? He follows in the best traditions of songwriters, bringing the sometimes unpalatable to an unsuspecting audience. Martin Luther King Snow day will be equally uncomfortable in certain circles.But The Evinrudes is a rock band, out to entertain. The fact that they make you think is alnmost a bonus. Reed's energetic guitar sets the pace for Cothran's voice to seduce as surely as any Lorelei. Little Red Stars is an album to both cherish and enjoy.I hope that when the time is right they can both appreciate just how good they were as The Evinrudes, then hopefully a new album won't be far behind.
Michael Mee
---
Guitar Maestros: John Etheridge DVD (Sound Techniques) Here's the ninth in this fine series of DVDs which shows no signs of running out of steam. In many ways, it's one of the most purely entertaining discs in the series thus far, for John can be regarded as "the compleat guitarist": an outstanding musician who's well versed in all manner of disciplines, yet who at times also cuts a bit of a larger-than-life figure – as this companionable combined interview and recital-cum-showcase proves. At one point during the conversation, John snaps that he hates the word "versatile", preferring to be described as eclectic! and a glance at his CV will reveal a fruitful (and completely non-competitive) long-term partnership with classical guitarist John Williams, a lengthy spell in jazz-rock with Soft Machine, his teaming with master jazz violinist Stephane Grappelli, and latterly the running of Zappatistas (a Frank Zappa tribute band). On this close-on-two-hour DVD, John outlines his background and musical influences (Hank Marvin, Django Reinhardt and Jimi Hendrix!), and discusses candidly with Trevor Dann all manner of topics important to him as a musician, interspersing these segments with performances of key works from his wide repertoire. The hallmark of John's playing, in whatever musical style, is a seemingly boundless virtuosity allied to a heavy-duty deftness that drives the music along at the appropriate tempo yet allows for rhythmic flexibility and rubato. John proudly demonstrates these qualities on a succession of different customised guitars. He starts out playing an astonishing version of Charlie Parker's Now's The Time on a wide-necked Rosendean (noted for its abundantly clear, bright sound), which he then "prepares" for a Madagascan piece (Étouffé) by inserting a piece of paper between strings! He then moves onto to a Telecaster strung with two bass strings in order to give his unique interpretation of Lullaby Of Broadway and the first of the disc's two renditions of Stormy Weather. John then shows his easy mastery (and imaginative use) of technology (effects and loop pedals) on a fretless Guild for the improvisatory Bardolph, before taking up a D-hole acoustic instrument for the classic Hot Club stylings of Limehouse Blues, and a black-coloured model for a delicately inventive stroll through Will You Still Love Me Tomorrow, before finally returning to the Rosendean for a seriously beautiful take on Dimming Of The Day. The interview segments, which are sympathetically conducted, yield many and varied insights, and practising guitarists will note John's almost casual embracing of the notoriously difficult barre chords as a fairly omnipresent occupational hazard! Having noted which, I felt that generally during this DVD the camera tends to dwell less on the instrument and the player's fingerwork than in earlier discs in the series, which may frustrate musicians more. The aforementioned conversation is perfectly naturally followed by a series of nine further quite scintillating solo performances, which range from the beauteous lyricism of My Romance to a pair of Cameroonian pieces by Bebey to the grand finale, the dazzling, intense and overpowering electric extravaganza whereby Emigré morphs into Little Wing. John is a spectacular musician, and this equally spectacularly-recorded DVD surely does him full justice.

www.johnetheridge.com
www.soundtechniques.co.uk

David Kidman December 2008
---
Doug Eunson & Sarah Matthews - On Shining Wings (Coth Records)
It doesn't seem long since I reviewed here Proper Swell, Doug and Sarah's rather fine previous duo CD; I really don't know how these folks keep finding time to extract themselves from their membership of the quartet Cross O' Th' Hands (amongst other activities) to get these albums recorded! What matters most is that On Shining Wings is another really excellent collection of songs and tunes, which delivers - and shines! - on all counts. Firstly, there's an abundance of superb musicianship and vocal prowess, the artists' true skill manifest both in terms of arrangement of material and control of dynamics. Secondly, the disc provides a superb illustration of just how much can be achieved with quite well-trodden (in folk terms, that is) material, if treated sympathetically and with due thoughtfulness and intelligence. Normally I'd be tempted to mark a disc down for an unadventurous choice of material, but with some performers (Doug and Sarah included!) you just know you can trust them to come up with a fresh and appealing take and have something new and valid to say. On Shining Wings takes its title from the celebrated David Sudbury story-song The King Of Rome, of which Sarah delivers a tremendous performance that to my mind is every bit as stunning as the famous June Tabor rendition - but quite different (Sarah got it direct from the author himself). Doug brings a new brand of catchy vigour to Smugglers' Song, helped along by Sarah transplanting the time-signature from the rip-roaring four-square McCalmans arrangement into a spicy five-time setting. It's nice to hear such a well-controlled acappella rendition of Ken Cockrill's Borneo (Song For Vic). Perhaps The Boar's Head Carol misses just a little of the proud ceremonial aspect, but it's still a solid and attractive reading. And as for the tunes, I don't think I've heard a more enticing version of the hackneyed "yet still totally groovy step-hop piece" Country Gardens. Doug and Sarah also mix the better-known material with some less-often-heard repertoire - for instance, a pair of contemporary pipe tunes, by Jon Swayne and Maxou Heintzen respectively, which form an attractive centrepiece to the disc. And as on Proper Swell, the duo's Derbyshire heritage is well represented, this time by The Ashbourne Shrovetide Football Anthem (a real gem this!) and a sassy Pete Castle adaptation of The Derbyshire Miller (deliciously characterised by Sarah). It's a tribute to the duo's artistry and their close knowledge of their instruments and each other's capabilities that the basic melodeon-and-fiddle combination never either seems samey or feels inadequate to the expressive task. Doug's melodeon work is a constant delight: highly musical at all times while retaining that essential spring in the step alongside a good feel for the more lyrical expressive possibilities. Sarah's fiddle playing is every bit as lyrical, but also matched with a fieriness of attack; she appreciates ebb and flow, and knows instinctively when to shine out and when to rein in and allow Doug's playing to burn through the texture. The musicians' rich, full ensemble sound and their enterprising, truly harmonious (and admirably seamless) interchangeability of parts prove a constant source of interest and delight, especially so for the listener who would usually bemoan a surfeit of instrumental accompaniment. And I can't close the review without highlighting the disc's wonderful closing track, a medley bringing together a gorgeously graceful slow waltz composed by Sarah for her mother (and beautifully played on the viola) with the Steve Ellis piece that inspired it. In summary, a thoroughly engaging disc from rousing start to contemplative finish, replete with sparkling and committed playing and singing.
David Kidman March 2008
---
Euphoria - Precious Time (Zoë Records/Rounder Europe)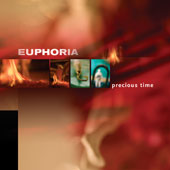 Euphoria is the brainchild of Toronto based composer Ken Ramm and is essentially an alias for him to produce his blend of modern, chilled out blues. The opener, Back Against The Wall, has electric slide blues guitar and harmonica set against a mid-paced dance beat. Certainly, Ramm is not the first to try this type of fusion as both Moby and Little Axe have been there before but only to varying degrees. Tina Dico, recently heard on Zero 7s last album, When It Falls, adds her voice to Blue. This is a chart style dance tune and Dico's vocal is very classy. Cowboys is a strong track. It has hypnotic and powerful drums and guitar with the harmonica playing its part also. Tina Dico returns for Sinners And Saints but it's not a dance tune this time. This is contemporary pop with a blues tinge. The Glendale Train is the most overt blues song on offer and the acoustic guitar matches the feel of a train's movement - a stand out. The acoustic slide continues with Fire In The Hole although this turns into a rocker giving us two great blues instrumentals in a row.
Tracy Bonham adds her ethereal vocal to the eponymous title track. This gives us some contemporary vibes and although not a blues as such, has that blues ethos to it. The Getaway is slow, modern film music and Tracy Bonham returns for Anyone Can Lose, another slow contemporary pop song. There's a return to the instrumentals on Forever Dust, a psych blues/prog rock and Kolkata with its Indian sub-continent influences - very nouveau. The closing track, Vapor, carries on the Asian theme with a floating feel that will take you to paradise. Ramm says of Precious Time, "It's not a work of hire, it's a work of heart". No argument from me.
www.zoerecords.net
www.roundereurope.com
David Blue April 2006
---
Lowri Evans - One Way Ticket (Osmosys)
This Pembrokeshire songstress has been quietly making waves ever since her 2005 debut album (which was almost all sung in Welsh), but never quite hitting the wider consciousness of the music scene. At the risk of seeming unkind (and that's not the intention), this may be because her performing and writing style, though entirely accessible (more especially now that she's singing in English too), hasn't on first acquaintance any specific distinguishing features that set her music apart. Having said that, her own compositions – which on her third album, One Way Ticket, again form the bulk of the material – are well crafted examples of contemporary folk-pop with an occasional dash of blues or jazz. And Lowri and her co-producer (bassist Wal Coughlan) have a really good ear for attractive instrumental settings that make sensible use of acoustic and electric guitars, keyboards, cello and a gentle rhythm section input.
Although Lowri's vocal style is flexible and she has a fine range of colours and tones at her disposal, stylistically her most obvious musical influences (Carole King particularly, with splashes of classic Motown here and there) can also be readily heard and reflected in the instrumental settings. The album's one non-original, Lowri's simple cover of Guns 'n' Roses' Sweet Child Of Mine, is both heartfelt and beautifully managed, and (surprisingly perhaps) a standout track. But that's not to say her own compositions are at fault: at her best, Lori is a very persuasive songwriter, and tracks like the soulfully bluesy piano-backed closer You (which, unlike the remainder of the CD, was recorded live – with consequent gain in immediacy), the shimmering string-bedecked Last Night, the moodier Picture Her Face, the genial It's Cold Outside and the puckish Little People all make an agreeably strong impression in their own way.
A first-impression dismissal of Lowri's music as a touch lightweight would be both very unfair and unduly judgemental, for further plays certainly reveal a deal more substance.
David Kidman April 2010
---
Lowri Evans - Kick The Sand (Fflach)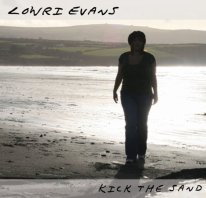 From the Welsh town of Haverfordwest, Lowri Evans has been steeped in music since the age of seven. She was a member of the all-girl group, Stella, with whom she released two EP's before splitting up in 2002. After a couple of solo EP's and contributions to compilation albums, she released her debut album, in Welsh, last year and quickly follows it up with this collection of ten self-penned songs and one marvellous cover. Can't Decide is laid back, blues influenced, with acoustic guitar (Lee Mason), a bass player (Andy Coughlan) making his influence felt from the outset and keyboard player Wyn Jones sweeping up on a yard brush! Not At Maria's places her firmly in the singer-songwriter field filled by those such as Janis Ian and the like. She's much like Michelle Shocked, without the shock. Another string to her bow is the sweet, candy coated pop of the piano song, Lifetime. There are not too many U2 covers around and it does take a certain amount of bravery to take one on, so was With Or Without You a good move? She gives it an acoustic treatment and the addition of Nerys Richards on cello is a telling one, all of which makes it a surprising success. She's back to the gentle, and rather twee, side for I'm Not In Love With You but Sorry Smokey is slightly better and her voice is becoming strangely familiar. It would be very easy to label her as a challenger to Natalie Imbruglia.
The title track is one of the highlights and is a piano classic in the making. She turns to her native tongue for Merch Y Myny and I apologise if my Welsh is not up to date to allow me to translate. This only sounds strange because you are not used to listening to the language and she has to be applauded for sticking to her roots and, with a melody that is excellent, it doesn't really matter if you can't understand her anyway. Conscience is gentle and she really sings from the heart. I think that she would benefit greatly from performing in small, intimate venues as I think that her voice would be best suited to those. Another piano ballad follows in the form of Me. This is a high end, Stevie Nicks type of song and confirms her as a top class song-writing talent for the future. She finishes with Mountain Girl (the English version of Merch Y Myny for us mono-linguists); another soft and gentle song but I would not have it any other way. It's a welcome return to guitar for this and it conjures up visions of Welsh mountains and crystal clear streams. Lowrie Evans has a massive song-writing talent and a lovely voice, to boot. My only criticism is that she lacks a little edge in her delivery.
David Blue October 2007
---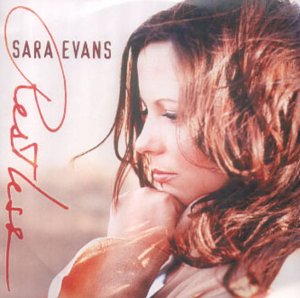 Four albums in and Evans has become well established on the country scene, but she's also veered closer to the mainstream to the extent that Vince Gill pops in to lend harmonies for the opening Rocking Horse. Mercifully she still falls short of the big hair and spangly dress sound of waxworks Nashville but there's still a worrying leaning to lyrics about an unwed pregnant girl leaving town on a Greyhound, being a leaf on a river, and feelin; love comin' on.
Niggles to one side, she's got a big belter of a twangy voice to go with the big arrangements, the use of bongo on Otis Redding (it's a come on over baby, let's make sweet music song) shows she's prepared to try things out and both I Give In and the strutting Perfect (from the same team that co-wrote No Place That Far) are annoyingly catchy enough to even sway the most dedicated Handsome Family addict in to a line dance. They might feel different about the yeehaw nonsense of Suds In The Bucket though.
Mike Davies
---
Terry Evans - Fire In The Feeling (Crosscut Records)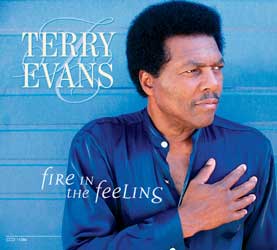 Former Ry Cooder backing vocalist Terry Evans releases his debut album for Crosscut Records. Terry's history is a rich one, having worked for John Fogerty, Joan Armatrading and John Lee Hooker as well as the aforementioned Cooder. He also sang on the Crossroads movie soundtrack and sings the title track in the film. This album shows his talents off very well and the guest appearance of David Lindley is a welcome one. The opener, Uphill Climb (To The Bottom) is a sophisticated blues that highlights the voice of an angel. There's a great play on words on this track and Jimmy Scott is excellent on guitar. The wonderfully titled Nothing Wrong With Texas (That Leaving Won't Fix) highlights the fact that he's learned from all the people that he has sung with. This excellent R&B has Joe Columbo on slide guitar. My Baby Joined The Army, written by Ry Cooder, is very pleasant and so easy to listen to. Cooder's incisive lyrics are a perfect commentary of the anti-war feeling. Joe Columbo turns up again on the shuffling blues, Let's Get Gone with its John Lee Hooker stylings on the chorus. Turn On Your Lovelight is soul/R&B and Jimmy Scott (guitar), Dave Pearlman (guitar), Rick Jones on bass and Phil Bloch on drums all shine.

I'll Be Your Shelter (In The Time Of Storm) is very soulful and the slide guitar from Mark Shark will melt your heart. Add the guest appearance by David Lindley and you have a highlight. There is some New Orleans influenced blues on Discover Me, with the trombone of George Bohannon and Mark Goldberg's upright bass to the fore. R&B makes a return on I Got A Pony and Mark Shark's slide guitar shines again. Why haven't I heard of him before this? What About Me? is a slow blues that highlights Terry's sweet voice and Jimmy Scott scorches the fret board. From slow blues to rocking blues for Racket In The Room. This time Joe Colombo takes over the reins on slide guitar and more than covers for Shark. The final track is an earthy, spiritual thought provoker. On Walkin' Chains Evans summons up all of his experience to give you a thrilling finish.

www.crosscut.de www.terryevansmusic.om

David Blue
---
Dave & Julie Evardson - Far As The Eye Can See (Grimsby Audio Arts)
Album number four from this genial "Lincolnshire and proud of it" duo presents just over an hour of music, performed in their tried-and-tested, typically friendly and accommodating style. We know Dave's written some very fine songs in the past, and although this new set still has a definite quota of gems it's not quite solid-gold all the way, with some inconsistencies where I feel a sense of "treading water" therein - but then again, that's inevitable with any songwriter. Also perhaps inevitably, it's the songs of special local import that make the most impact; there are several which extol the praises of the Lincolnshire countryside Dave & Julie know and love: the self-deprecating humour of Lincolnshire's Flat contrasts nicely with the more reflective Lincolnshire Landscapes, but I wasn't totally convinced by the breezy calypso setting adopted for the title track. However, the song which makes the greatest impact is Wasteland, a brooding commentary on the threat posed to future generations by the dumping of nuclear waste - which, though written over 20 years ago, is still exceedingly relevant. And No Man Of Mine is a worthy new addition to the canon of "don't risk life by going to sea" songs. At other extremities of the emotional scales there's That's Where I'll Be, a really lovely song by Julie that pays tribute to absent friends, and the attractively wistful Give Me A Reason (yes, if only...!). And At The Café Dansant On A Friday Night readily conveys the simple fun to be had "bopping the night away" in provincial towns in the 50s and 60s (to a delectable "scratch-band" arrangement!). The rest of the lighter or humorous material is decidedly uneven, however: the cod-Wurzel accent of Dorset Forearm Smash just makes it over the line, but Funny How They Never Plugged Me In (the robot's song) is rather clumsy (and the corny comedy-sound-effects are a mistake too). Generally, Dave & Julie's attempts to be more ambitious with their musical arrangements have paid off, in an honest and appealingly homespun way, with the addition of percussion, harmonica and banjo to the usual accordion and guitar; and Dave's refreshing mandolin playing comes into its own too on the traditional Early In The Spring. The other "traditional" track brings an interesting new tune to Whiskey In The Jar, but there's quite a traditional feel to much of the album anyway simply because Dave occasionally sets his original lyrics to tunes that sound quite similar to existing traditional ones (nothing wrong with that of course!). The disc is completed by Dave's setting of a Banjo Patterson lyric, Old Australian Ways, and Julie's spirited rendition of Pete Addison's Braid Away Dolly. A mixed bag then, which doesn't quite hang together in the end, not just because the thematic "concept" doesn't carry through the whole disc. Not every song will be to everyone's taste either; nevertheless, the disc still definitely warrants your attention, especially for the best of the original songs therein.
David Kidman February 2007
---
Jace Everett - Red Revelations (Wrasse)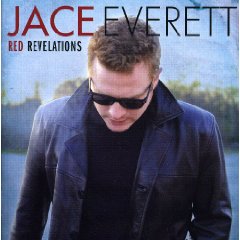 If you've seen sex and vampires drama True Blood, you'll be familiar with Everett's Chris Isaak aping (oh, come on, listen to Baby Did A Bad Bad Thing again) theme song Bad Things. That'll be sufficient for many to check out the rest of the man's third album where, opening with the snakeskin rock n roll of Possession, they'll find further (though not quite as obvious) Isaak comparisons, the man favouring a similar twangy bluesy countrified sound but with a darker overall edge.
He's got a smoked growl of a voice, giving the lust soaked Burn For You that rockabilly hiccup (no doubt swivelling the hips to the Ellis McDaniels rhythm), swaggering through the Southern barroom rock n soul boogie of More To Life as he looks to 'get a little action', getting swampy with One Of Them (where he seems to be gargling the lyrics while doing a voodoo Johnny Cash) and running down the slide guitar frets for Little Black Dress where the Black Crowes, the Stones and Huey Lewis pass the bottle round.
Damned If I Do and Slide Away take the pace down, the former into a whisky whispering late night noirish country torch prowl with steel guitar and tremolo arm, the latter a bluesy drinking session with some jazz cellar combo, but it's the beefy bad boy material that (suggesting he's also a fiery live act) is going to ensure he's still very much among the living when True Blood has had a stake through its ratings.
Mike Davies November 2009
---
Jace Everett - Old New Borrowed Blues (Fullfill)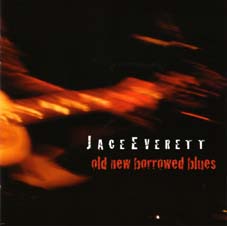 The Indiana born but Texas raised singer-songwriter's first release since a label merger lost him his Sony deal, mixes new material with songs from last year's self-titled debut in one take live acoustic recordings that serve as fine companions to cool brews in the fists of denim-clad working men in spit and sawdust barrooms. He opens up with his own version of Your Man, the cover of which Josh Turner took to the top of the country charts, a song that pretty much encapsulates his brand of Nashville hewn country with its themes of love, life and relationships.
There's nothing here likely to scare away the mainstreamers; Bad Things, Turn It On and a cover of I Gotta Have It are rowdy bluesy swaggers with some nifty guitar picking, the gravelly Between A Father And A Son is placed firmly in the tradition of country sentimentality, The Greatest Story Never Told a textbook failed romancer and Doing Nothing With You one of those lazy afternoon let's go somewhere and love tunes.
Indeed, the only real surprise comes on new number Angel Loves The Devil Outta Me when, breaking out of the Willie and Waylon influences that dominate, he nods to a love of old school soul by breaking into the chorus line from Joe Tex's Show Me.
Reassessing where he was coming from after the SonyBMG fall out, this is essentially a new start, stripped back to basic and shorn of the debut's standard slick Nashville production in favour of a raw honesty more in keeping with his live performance. He's currently working on a new, full band album, but for now this should see him getting his feet firmly back on the country ladder.
www.jaceeverett.com
www.myspace.com/jaceeverett
Mike Davies September 2007
---
The Evernauts - The Northern Country (Own Label)
Songwriters Dave Keegan, Simon Snaize and Christopher Johnson, all formerly with the band Wooden Horse, reunited last year and, coming together with Patrick Berry, formed the Evernauts as a vehicle for presenting their now extensive catalogue of recently composed material. Each of the three contributes four songs alternately through the course of the disc; stylistically they range through alt. country to indie-rock, with discernible influences that embrace Neil Finn/Crowded House, Wilco, Dylan, John Prine, even the Band – there's shades of retro, sure, but all the while they're creditably managing to find their own voice therein. I liked the album a lot in fact, as much for the cautious unpredictability of the strength of its songwriting as for its atmosphere of undersold accomplishment and its often intriguing textural creativity. Simon's bluegrassy So Much Love wouldn't have disgraced Nickel Creek or even early NRPS, while Chris's Enjoy Your Night might well have checked out from Hope Sandoval, and Dave's cryptic yet gently reflective Strings is over before you can assimilate its impact; then again, Clean Living's hard-driven riff motors straight on in from B-52s territory. Almost without exception, the songs are simple but effective expressions of matters of emotional import, blessed with some very tasty playing to set them off (tho' the credits are unnecessarily coy about who plays what); each song inhabits an individual sound-world, although it's not always easy to immediately recall the actual melodies until next playthrough. That seems to be the key to appreciating the Evernauts' music – as I moved on through the album, I became more taken with the songs, finding the highpoint at the final two tracks (the enigmatic Carousel and the sparsely scored but evocative Monochrome), then I felt compelled to return to the start of the disc to re-experience what I believed I might've missed. In short, this CD really is worth seeking out.
David Kidman
---
Every Word - A Tribute to Let's Active (Laughing Outlaw)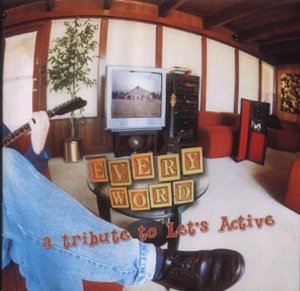 Mitch Easter is the man who worked with REM in their early days and, in so doing, created a legend - not only because of the global success that REM eventually enjoyed but because of his unique take on music and idiosyncratic production techniques. Mitch also founded a band, Let's Active, that basically invented US college rock - precursors, if you like, of Velvet Crush, Game Theory, Love Tractor, Fountains of Wayne and Weezer, to name but a few. Let's Active were never really big; sure their albums attracted a lot of interest but they were, in the main, a critics band. They were also a musicians' band, and many players tell tales of how Let's Active, and more importantly, Mitch, affected their lives and probably altered their musical careers. For me, personally, it was Let's Active's take on psychedelia and Merseybeat - an unique blend that, in the over-synthesized eighties, was at odds with anything else going on - that was particularly exciting. Let's Active performed music that was bright, uplifting, optimistic - and you could whistle to it. There was nothing stylised or artificial about it. Now Let's Active/Mitch Easter fan Michael Slawter has lovingly put together a 20-track tribute to the man and the band, which became as much a musical project as a trip down memory lane. Artists like Spike Priggen, The Crowd Scene, Soap Star Joe, The Saving Graces contribute their versions of tracks from Let's Active's short, three album career and add thoughts on why they chose a particular track. This is a sumptuous release; the liner notes are comprehensive and detailed, and the music - well, what can I say? If you were ever a fan of Mitch Easter, and fancy immersing yourself in his worldview, this is for you. Individual tracks are hard to recommend, although contributions by Mitch's studio partner Don Dixon, and Waters Part, by Doug Powell, are worth the cover price alone. Congratulations are in order to Micheal for bringing the music of Let's Active back into the public forum. If ever a band deserved re-appraisal, this is one. Go out and buy, You'll not be disappointed.
John Stacey
---
The Evinrudes - Drive Me Home (Flying Sparks Records)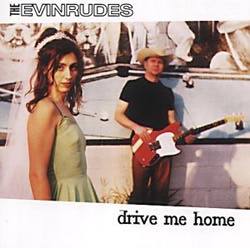 A six track taster for an upcoming full length album, unless you caught them on their recent handful of dates this will be the first you've heard of Nashville based duo Sherry Cothran and Brian Reed. They've actually already got three albums to their name and a steady set of club and college dates has earned them a growing grass roots following Stateside. Actually their third album, which was due to come out via Mercury three years ago became a victim of the Polygram takeover and still remains to be released.
So, what are they like? Swampy I guess, Cothran's voice veined with the sort of sexual bluesy swagger that informed the early Tracy Nelson and Bonnie Raitt albumns, only a lot dirtier. You can almost imagine her singing with a bourbon charged glass in hand and a low cut blouse pulled over her shoulder in some insalubrious truckstop. Reed provides appropriately scuzzy rock guitar, pitching the music on the sleazier side of Nashville bars although the more laid back Little Red Stars, with its string arrangements suggests a touch of Stevie Nicks while the harmonica introed Indians On The Moon lends a folksy shoulder shrug to the pop sensibilities leaking out of Cothran's nicotine hazed late night pick me up trucker delivery.
The production's a bit basic and could do with making more of the rhythmic nature of the tunes, but as the live recording of Happy Ever After (a sort of All About Eve meets Cowboy Junkies) demonstrates it's a pretty accurate representation of their stripped back stage sound. Nothing to instigate mass conversions, but enough to pique interest in what's coming up. Just in case you're wondering evinrude is a brand of 4 stroke outboard marine motors!
Mike Davies
---
Ezio - Ten Thousand Bars (Tapete Records)
It's an old cliche but in an era when the 'organic song' is supposedly back in fashion, it is amazing that Ezio Lunedei has not received the recognition that his songwriting talent deserves. He is an instincive songwriter, quite where the inspiration springs from only he knows but he is a lyrical master craftsman.
Although a deservedly acclaimed live act, Ten Thousand Bars is a world away from the aggression and brashness necessary for the stage. It is largely a thoughtful and reflective collection of songs, played with passion but without any bravado.
If the title of the album refers to the places Ezio has played, then the arrangement of I Want You Back lifts the band out of the realms of a bar band. An exquisitely beautiful love song is given the perfect setting. Ten Thousand Bars is a cleverly layered album of what is essentially pop/rock. The energy of Woo Hoo Hoo is tempered by the heart-breaking Friends Again, Ezio Lunedei seems perfectly comfortable baring his soul in a studio.
Ezio, the band, has gained a reputation for the high-octane guitar pyrotechnics of Lunedei and fellow traveller 'Booga'. On Ten Thousand Bars, they have been shorn back and replaced by what was always the real strength of Ezio, the songs.
Michael Mee, Editor Hawick News, November 2006
---
Ezio - Live Cambridge (Salami)

There was a point around the release of their 1995 debut Arista album that Ezio Lunedei and guitar partner Booga were going to be the next big acoustic scene thing. It never happened, even with Tony Blair naming them one of his favourite acts at a time when it was cool to be among the PM's musical listening circle.

Since when, they've continued to release albums on smaller labels and sustain a solid gigging career among a loyal fan base. Back on their own label, this, as you may surmise, is a live set, recorded at The Junction arts centre in Cambridge in Nov 2003 and, ranging from the laid back melancholy of Mermaid Song to rock n roll blues workouts like 59 Yards as solid an example of their in person warmth as you'll find short of actually being in the same room.

If you need reference points then Van Morrison, Marc Cohn, Gerry Rafferty or David Gray might serve, but really what you need to do is pour a red, pull up a chair, turn down the lights and listen to them weave their way through the likes of the bluesy Thin Line, the waltzing Girl of My Dreams, the Spanish guitar intricacies of Moonbeam and long established favourite Deeper. Mind you, you probably already have to be a seriously dedicated convert or have actually been there to sit through the 17 minute improvised jam version of Saxon Street.

Mike Davies
---
---