A to Z Album Reviews
---
---
Niall Vallely - Buille (Vertical)
This fresh-sounding album brings together some distinctive Irish musicians who are well known in the field of what's been termed "new Irish music". First, there's that ace concertina player Niall Vallely, who first came to my attention when he was a founder member of the fine Cork-based band Nomos in the mid-90s; when that band split after only two albums Niall released a solo album (Beyond Words), since which time I'd not heard a peep from him – so it's welcome back Niall, I say! Second up in this new project is guitarist Paul Meehan, a brilliant player for sure; the lineup for Buille is completed by Niall's brother Caoimhin, formerly of the band North Cregg, who plays piano. Oh, and Brian Morrissey brings in his bodhrán for some of the tracks. Now, that concertina-guitar-piano lineup isn't perhaps one you'd immediately find striking, or indeed consider an obviously winning one, but in this case my initial slight underwhelm-ment (is there such a word? - oh what the hell!) had readily dissipated by around third playthrough, as I began to appreciate the intricacies of unusual stylistic interplay that this particular instrumental combination uniquely permitted. I'm not totally sure about this, but perhaps it's all rendered easier for the listener by virtue of the fact that almost all of the tunes gathered together for the ten tracks making up this album are original compositions of Niall's in basically Irish or Scottish traditional mode (yet even the remaining two are co-compositions with his fellow trio-members). I'm sure that the biggest clue to this impression is to be found in Niall's own words in the insert-note: "Although I've played with Paul and Caoimhin for many years, there was a certain point about two years ago where it felt as though we had hit upon something new. It was a bit like tuning a radio and finding a station I'd never heard before, but which seemed to be playing the music I wanted to hear." Quite! But at the same time, I'm also convinced that a major part of the music's appeal is the infectious bringing-together of the wonderfully nifty swagger of the concertina with the poised syncopations of the keyboard, invariably set off to the greatest, punchy effect by Paul's driving, yet in the end quite understated fretwork (the August set at track 5 is a case in point, I feel). So in spite of my first encounter with Buille being somewhat muted in impact (aside from appreciating the flawless playing of all three musicians for the marvel it is, of course), I have come to enjoy the album much more through careful repeated listening (at the risk of making a dreadful pun, it's not a CD that will "buille" you into submission!). It's also very sensibly sequenced, with plausible contrasts in tone and pace between the selections and moving between stunning displays of highly musical note-spinning, gently moulded slow airs and relaxed jigs, with some occasional Schubertian piano traceries (opening of track 9) and even a tricky Balkan-inspired piece hurled into the middle of the CD for good measure.
www.vallelymusic.com
www.verticalrecords.co.uk
David Kidman
---
Foy Vance- Hope (Wurdamouth)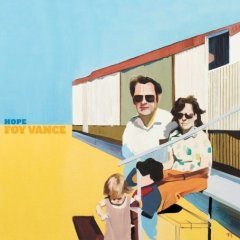 A few months back, the Bangor born singer-songwriter was making waves with his single Be With Me, a funky Southern blues gospel groove shaded with the influences of Sly Stone, The Temptations, Prince and Tom Waits. Now he's back with the accompanying album, and even stronger arguments that he's a force with which to be reckoned.
It reprises the magnificent bare-boned acoustic Indiscriminate Act of Kindness, first heard two years back on the Live Sessions and Birth of the Toilet Tour EP, and the heart-stopping storysong parable Gabriel & The Vagabond that appeared as a limited edition single last year, but otherwise this is all new to disc.
Recorded at a home studio in the Mourne mountains, with lyrics that bear testament to his background as a preacher's son, mining the doubt as much as the faith as titles like Pull Me Through and If Only You Could See Yourself As I See You would suggest, stunning stuff it is too.
Steeped in the Celtic soul of his birthplace as well as the gospel, r&b and country imbued growing up in Oklahoma, New Orleans and Alabama, he inevitably calls to mind Van Morrison, especially so on the likes of Shed A Little Light, Fifteen, and Elshaneed (co-penned with wife Joanne); but Van's not turned out anything of this consistent quality in years.
Elsewhere Treading Water, First Of July (written by his piano player Jules Maxwell) could stand arm in arm with sandpaper voiced Waits circa his first two albums. And, to illustrate the range, a smouldering jazzy jamming soul gumbo Hope, Peace & Love shows his funkier grooves with a marriage between Led Zep riffing and Donna Summer slink while Pull Me Through and Dry Wells curl like blue smoke round the late night piano bar and a half drunk glass of whisky.
Finely packaged with the lyrics on a set of illustration inserts Unquestionably one of the year's finest albums, the buzz is building fast with copies of the Toilet Tour EP fetching around £100 on Amazon. If you were looking for a name to place bets on becoming an international superstar in the next couple of years, Vance would have to be the odds on favourite.
www.foyvance.com
www.myspace.com/foyvance
Mike Davies September 2007
---
John Van Der Veer - The Ark (Naim)
Skilled Dutch guitarist John Van Der Veer has a long history of composing music for documentaries and film, as well as enjoying working with guitar ensembles, and he has written the bulk of the music on this disc (which is not really a suite, but a connected sequence of stylistically varied pieces) expressly for playing with four other guitarists (Arnold Van Dongen, Marcel Fisser, Jaap Kwakman and Pablo Minoli). During the course of the disc they play between them an impressive selection of acoustic instruments, from standard steel- and nylon-stringed classical and flamenco models to requintos and acoustic basses. It's surprising music, containing elements of free improvisation balancing the strictly composed passages, and which for much of the time confounds expectations. The opening Mambo Jumbo, for example, sets off in an easy-swinging Allman Brothers/Jessica groove, but then takes in some bold Asturian flourishes and some stranger harmonic turns over the course of its five-and-a-half minutes. Many of the pieces are inspired by seascape, or at least life by the seashore, and the motion of waves is conveyed by such pictorial devices as rippling arpeggios (Molyvos) and complex multi-layered rhythms (On Track, the initial section of which sounds to be rather too obviously paraphrasing the Albéniz piece Asturias however). As part of his aural voyage, John even treats us to a brilliantly crystalline arrangement of Peter Green's Albatross. Midway through the sequence, there's one exception to the multiple-musician rule, in the shape of the jittery, restless 911, where John plays all the parts himself. Even non-guitar-specialists will find The Ark a vital and engaging set with full and immediate sound, an invigorating and pleasing way of spending three-quarters-of-an-hour.
David Kidman July 2007
---
Tim Van Eyken - Stiffs, Lovers, Holymen, Thieves (Topic)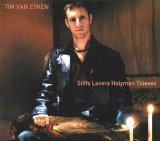 Former BBC Young Folk Award winner Tim is nowadays probably best known for his current role as accordionist in the Waterson: Carthy band, with whom he's worked for a number of years while continuing to hone his instrumental skills by touring with the group Dr. Faustus. Tim's also a fine singer and interpreter of traditional song in his own right, as his first solo album New Boots, released all of eight years ago, proved even then; this latest offering, however, is strides ahead of its predecessor (wearing seven-league-boots if you like!), bearing the weight of those years of cumulative experience albeit ever so lightly.
Although this is very definitely Tim's solo album, with his own vitally husky voice (and sometimes slightly Carthyesque delivery) generating the principal signature, the arrangements are an ingenious variation on band-folk-rock that's abundantly sensitive and imaginative. Tim states that the album is "bound together by generations of story singers who have passed these songs on in one form or another", yet Tim's often startling new interpretations of these songs are stunning, taking inspiration and acute resonances from both temporal directions (highly contemporary experimentation and his credited source singers) in order to reintroduce the Drama into these what might be considered hoary traditional songs. Tim's really helped in his endeavours by a strongly characterised backing crew, the nucleus of which comprises Nancy Kerr (violin, viola, vocals), Oliver Knight (electric guitar), Colin Fletcher (bass) and Pete Flood (percussion), and by a tremendous production (one of Ollie's, naturally).
On the opening John Barleycorn especially, a first-impression of an over-slack or languid pace, a lack of urgency almost, is dispelled as the tale unfolds, with a control of tension and dynamic that's indicative of a true understanding and having really thought about the ballad. Tim's epic reworking of Fair Ellen Of Ratcliffe is blessed with a sense of experiment that wouldn't have been out of place in the heady prog-folk adventures of the early 70s, an impression reinforced by some thrusting electric guitar work. Another highlight of this consistently impressive collection is the unsettling Fisherman, the setting for which emphasises the arcane ambiguity of the superficially simple tale. Not to mention the spare atmospherics of Australia and the gorgeously haunting Gypsy Maid. Perhaps the at first decidedly eerie treatment of Babes In The Wood goes a little far over the top into consciously grotesque, carnivalesque surrealism towards the end, but for the most part the bold cleverness of the settings doesn't draw attention to itself at the expense of the storytelling. The euphoric party rumbustiousness of Twelve Joys Of Mary proves a wholly appropriate end to the proceedings. Along the way there are two busy instrumental tracks, which go much down the funky-morris road, with more than a nod to kwela too on Bonny Breast Knot perhaps.
This is a compelling album that reveals fresh insights with every play, and proves to doubters and enthusiasts alike that there's still plenty of life in the old songs yet.
David Kidman
---
Townes Van Zandt - Be Here To Love Me (DVD - Snapper)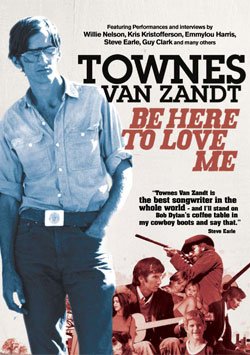 The ultimate songwriter's songwriter, Townes Van Zandt had a profound impact on generations of musicians, yet he avoided the commercial success enjoyed by many of his own fans - a fate which often befalls those who are their own worst enemies. Be Here To Love Me: A Film About Townes Van Zandt provides an intimate portrait of the legendary songwriter's haunting music and life of addiction.
Margaret Brown's critically acclaimed documentary combines interviews with friends and family with never-before seen footage of Townes. Those who drank with him, loved him, were hurt by him and oft despaired of him include his three wives, children, friends and many famous musicians. Film footage of interviews with Guy Clark, Willy Nelson, Lyle Lovett, Kris Kristofferson, Steve Earle, Emmylou Harris, and many more, by way of anecdotes and insight, bring colour to the story. Those who've seen "Heartworn Highways" will recognise some of the film footage from the mid 1970s - however, rather than focussing on a group, a time and a place, this broadens the story and takes it to its sad conclusion.
It's a beautifully observed, expertly directed, intimate and too often harrowing documentary about the legendary Texan singer-songwriter. From a troubled youth (sniffing glue to shock treatment in a mental home) to a life cut short by addiction to alcohol, it's a surprise he survived as long as he did. Michael Timmins of the Cowboy Junkies talks of discussing Townes before he died with Jimmie Dale Gilmour. "The only reason that Townes is here is because of the music. That's the only thing that connects him to the earth. Without it he's gone."
Born March 1944, he left January 1997
Sue Cavendish, Summer 2006
---
Deanna Varagona - Tangled Messages (Star Star)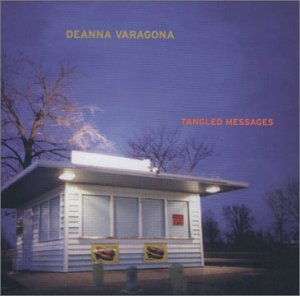 Deanna Varagona, member of the Alt-Country Nashville Leviathan 'Lambchop', here goes solo with 8 small-scale, gritty lo-fi vignettes of dysfunctional people & relationships, suspicion, infidelity, insecurity, impermanence, the difficulty of communication, dishonesty & cracks under the surface of life.
Multi instrumentalist Varagona lays the foundation of most pieces with washes of organ or spartan acoustic guitar. Sinister colouration is added with her marimba & banjitar & by a variety of guest's contributions notably Charles Kim's atmospheric electric guitar noises, Julian Koster's singing saw & loose minimal drumming by Jim Earley & Jeremy Barnes.
Central to each song is Varagona's voice, shifting between reedy & rich; enunciation, articulation & word structure compressed & distorted into a series of magnificent howls, yelps & murmurs. The listener must delve deeper for the lyrics to be rewarded with their stark poetic simplicity.
The songs' slow burning, feral charms & strengths unfold with repeated listening in a similar way to Kristin Hersh's. As with Hersh's work, by the time you've realised just how good they are the songs' barbs have fixed them irretrievably in the memory.
James Hibbins
---
James Varda - In The Valley (Small Things Records)
Unless you heard James's 1988 debut album Hunger, you're unlikely to have come across his work, for he's maintained an impossibly low profile since - perhaps in order to concentrate and produce a followup?! I wonder - for according to the brief press release that accompanies In The Valley, "the songs have never stopped flowing". But in anyone's book, 16 years is a hell of a long time between records! In The Valley is "songwriting stripped to its bare essentials", a comment that applies to James' performance too, just voice and guitar virtually throughout the album's all too brief 38 minutes. Having not heard Hunger, I can't comment on any development/s that may have occurred in James' songwriting since he started playing the London acoustic scene in the late 80s (supporting Roy Harper and Townes van Zandt among others). Lyric-wise, his songs are of the personal-pensive school; thoughtful and putting their points across in an attractively economical way. There's a certain wistfulness in the philosophy within the songs that recalls Nick Drake, but otherwise I can't really locate any reference points that might help - you have to listen for yourself. James' delivery, however, can on first hearing seem (deceptively) merely uninvolved, since it tends to be rather all on one emotional plane (and dynamic level); perhaps this is the stumbling block that might prevent his work from gaining greater recognition.
David Kidman
---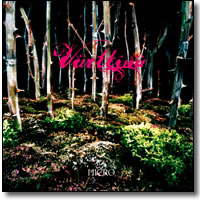 One of Finland's most successful musical exports, Värttinä - currently a nine-piece - have been making brave and enterprising music for well over two decades, and Miero is their tenth studio album (it surprised me to learn, for I've only heard seven of them!). Their fans will be relieved to hear that it's every bit as intense and exciting as, say, Ilmatar or Iki, with another succession of tremendously potent journeys-in-song that focus firmly on the confrontational impact of the three female voices in the front-line, whether in edgy harmony or tenderly trailing an enticing, sinuous melody over a pulsating electric backdrop. This quite naturally includes guitars, bouzouki, saxes, accordions and fiddles aplenty alongside the sounds of the traditional Scandinavian instruments the kantele, nyckelharpa and jouhikko; with a solid percussive base too, excitement is guaranteed. That would be the case even were it not for the wondrous primeval venom of many of the individual song lyrics (sample the title track, Anathema!), so it's good to have these printed (and translated) in the booklet. So (blonde beauties notwithstanding), Abba it certainly ain't, for feisty and often sinister folk-rock is the name of Värttinä's game, where the singers confidently address their emotions and boldly express them upfront, helped by the guttural attributes of the Finnish language. Lumotar (The Enchantress) is like a mouth-music chant filtered through the experience of proto-punks Kleenex. Some songs (eg Mataleena and the bewitching acappella Eerama) are inspired by the myth and legend of the Kalevala, while others like Lupaus (The Promise) and Vaiten Valvoin (I Lay Awake) deal more tenderly and longingly with issues of love and devotion, and Valhe (The Lie) and Synti (The Sin) come as ready-made, powerful curses both on lovers and on those who would gossip. So keep your ears open, mind not the strange and scary tongue, and you're likely to fall under Värttinä's unique spell.

David Kidman
---
Väsen - Live In Japan (NorthSide)
This handsome combined-CD-and-DVD two-disc set is a straightforwardly put together record of the excitement and all-round appeal of this Swedish trio who since their formation as a quartet have shifted from being a folk band with percussion to a roots-inspired trio playing original compositions with an almost classical degree of finesse. It's indicative of their success that the sheer electricity of the moment ("ichi-go ichi-e", as the Japanese have it, or the air of a once-in-a-lifetime chance meeting) which they generate in performance is palpable, and legendary. The blend of Olov Johansson's nyckelharpa and Mikael Marin's viola, though individually always clearly distinguishable, is given a potent undertow by Roger Tallroth's incredible, driving 12-string guitar playing - whether on spirited polskas or more leisurely numbers. Some of the selections had been recorded before by the group, but these new interpretations set a fresh benchmark with some stunningly different approaches to the interplay between for example viola and guitar. All throughout these concert extracts (17 tracks in all, taken from concerts given during the group's seven-day tour in late January this year), the combination of the qualities of tension and silence in the music, its sprung rhythms and bold syncopations, is mirrored in the resonance of the venue and the absorption of the audience (for yes, Väsen are unique among Scandinavian ensembles in filling capacity venues in Japan!). The recording quality on the CD is exceptional, with the tonal nuances of the instruments captured to perfection yet not clinically so. The DVD is equally fine, and contains a half-hour "aural history" of the band, followed by a series of shorter items (a feature on the nyckelharpa, an interview dealing with the stories behind some of the tunes, and credits for the musical pieces).
David Kidman
---
Emily & Hazel Askew - Six By Two (WildGoose Studios)
Young musicians Emily and Hazel, though both born and bred in London, have been frequenting the wider folk scene for a number of years, with regular visits to Sidmouth Folk Festival supplemented by membership of Hampshire-based band Rubber Chicken (I jest not!). Now performing together as a duo, their most recent achievement was reaching the semi-finals of this year's Young Folk Awards a month or so back. They've clearly impressed folks, and have accumulated a healthy repertoire of songs and tunes, of which this six-track EP is a taster. They play in a lively style, which respects tradition yet at the same time demonstrates awareness of more contemporary stylings and developments in playing. Emily's fiddle fits well with Hazel's melodeon, and Hazel's singing has both character and promise, although perhaps lacking that final edge of individuality – at any rate as regards interpretation of the songs. To be fair though, this impression may stem as much from the two songs chosen (one of which is the well-travelled Sovay) as from any perceived flaw in Hazel's performance. Whatever, Emily and Hazel can't be faulted instrumentally, and the duo have a real flair for finding tunes that go well together, as the polka/hornpipe set (track 3) demonstrates; they even manage to somewhat imaginatively incorporate Eleanor Rigby into their final (morris) set! As a calling-card for the lasses, folks will find this release pretty persuasive and a distinct harbinger of fine things to come.
David Kidman
---
Jimmie Vaughan - Plays Blues, Ballads & Favorites (Proper Records)
This is Jimmy Vaughan's first album in nine years and he has chosen a personal collection of songs, recorded in his home town of Austin, Texas. It opens with The Pleasure's All Mine, a shuffling blues and it is as if the Fabulous Thunderbirds had never gone away. Vaughan's trademark jagged guitar coupled with a mellow sax solo make for a solid opener. Jimmy Reed's Come Love is a strolling blues/R&B crossover with additional backing vocal from Lou Ann Barton and Vaughan's harmonica used to good effect. The country blues of I'm Leavin' It Up To You continues with harmonica and Vaughan's guitar rattles like a machine gun. Jimmy picks up the pace a little for the excellent, self-penned instrumental, Comin' & Goin'. He plays this in an Albert Collins style with horns and George Rains' drums integral to the overall feel. Wheel Of Fortune is another of his country influenced blues with Texas stamped all over it. Lou Ann Barton stars on vocals. How Can You Be So Mean – what a question! The smokey vocal on this Johnny Ace song flirts on the edge of R&B but despite the title, you'll always have a good time with Jimmie. Roscoe Gordon's Just A Little Bit is a well known song and Jimmie delivers it in a smooth fashion with raucous sax an excellent counterpoint.
He keeps up the pace on Lonely Weekends, a good time R&B, surprisingly written by Charlie Rich. This is sure to be a favourite on tour. I'm not too much of a fan of spoken vocals so when I Miss You So starts off in such a fashion, my heart sank a little. However, once Jimmie and Lou Ann Barton get to grips with the song and start to swap vocals then the whole thing turns around. Roy Milton's RM Blues shuffles along very nicely and Bill Willis' Hammond B3 and the horns make for an accomplished track. Trumpet is not often heard on blues tracks nowadays but it is a standout here beside Jimmie's guitar. Guitar Junior's Roll, Roll, Roll is another classic, played in the Fabulous Thunderbirds style. This shows how much of a class act Jimmie is and is the highlight of the album. Send Me Some Lovin' is a country influenced blues, written by Little Richard, with Lou Ann Barton on vocals and he's still using that horn section to great effect. Add Kim Wilson and it's the Fabulous Thunderbirds. Why, Why, Why is replete with Tex-Mex influences and this is no surprise considering that it is a Doug Sahm number. He is so good in this genre it makes you wonder whether it is worth his while playing anything else. (She's Got The) Blues For Sale is an upbeat blues and Jimmie is cranking up the style towards the end of the album. He's got himself a top band and the sax players excel here. This track is short and oh so sweet. Bill Willis takes over on vocals for Willie Nelson's Funny How Time Slips Away. It's real soulful and although I didn't think that this might not work at the outset, it comes across well. Willis' haunting Hammond B3 makes it a little less lounge room smooth as other versions such as Bryan Ferry's.
Jimmie Vaughan's love for these songs pours out of every track and I must make special note of the horn section, Greg Picollo, Kas Kasenoff and Ephraim Owens, who are excellent throughout.
David Blue June 2010
---
Melissa Vaughan - Melissa Vaughan (Red Heart White Song)
Unless you have a high tolerance for breathy, little girl voices that refuse to follow the usual tonality rules, you might be inclined to steer clear of this Dallas born, San Diego based singer-songwriter's self-titled debut. But, hey, give the girl a chance and you could find yourself slowly falling for her slightly Norah Jonesy jazz tinged, piano based songs about not wanting to grow up and dealing with death and departures.
The use of strings gives a swirling chamber feel to the opening Foolish Friendless Cause, a track that manages to conjure both Tori Amos and Laura Nyro. The mood and comparisons continue on to the second track, Queen Of Sky Park, a wistful reverie written for her kid sister that hints at Brill Building influences as indeed does Mood For Romance with its off-kilter background percussion.
Listen to her arrangements and you'll hear an individual ear at work, from the deep piano bass notes underpinning If You Want to the scratchy vocal atmospherics and what sounds like restaurant background noises of How Could You or the violin and cello that buzz across the skin of Dangerously Happy.
Church music influences ground the simple piano accompanied hymnal The Yard Part One and its double tracked unaccompanied closing companion Part Two while the quietly swelling Only The Angels draws on religious imagery for a song about and dedicated to the US marines (her own husband's a former soldier who's twice served in Iraq) who died in the Najaf Cemetery in August 04. Dig deeper and you'll discover Foolish Friendless Cause is rooted in her perspective on the war and those fighting it while, though not obvious on the surface, Again is written in the voice of soldier's wife, bidding farewell, talking on the phone and eventually welcoming him safely home with a cry of desperate relief. There is much about Ms Vaughan that is not readily apparent, you should do yourself a favour and discover both her and her music's beguiling hidden depths.
www.melissavaughan.com
www.myspace.com/melissavaughan
Mike Davies August 2008
---
Idgy Vaughn - Origin Story (Self label)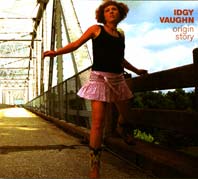 Currently being hailed as the best new thing out of Texas, the Missouri born, cowboy booted, flame-haired (Audrey) Vaughn plies her trade in familiar rootsy Austin Americana with a voice and style that blends hints of blues, folk and country and has seen her vaguely compared to Iris DeMent. But it's the raw experience of her embattled life as a single mother who had to fight her own estranged family for custody of her daughter that informs her autobiographical songs that really sets this apart.
Backed by a gospel organ, Good Enough is a shattering song that emerged from the custody battle to detail a daughter's loss of a mother's love swiftly followed by the lullaby melodies of Pearl of Georgia, a naked love song to her own child, while Midwestern Biography pretty much spells out her life path to date with disarming yet unselfpitying honesty.
Elsewhere she'll sing of disappointments in love (the Opry leaning Redbone Hound, a warble keening Over You), the hard life of a Truckstop Waitress, getting knocked up by some guy who claimed to be sterile (the sassy swing Mr Wrong), those Small Town Girls who do it better (very MacColl pop country) while, departing from the autographical, Saint Francis Fire recalls the death of 12 girls in a 1899 school fire during the Christmas play and Dragging The River is a swampy blues, mandolin and slide guitar backed murder ballad.
Quite what she'll do for inspiration if she becomes a star and finds life smooth sailing from now on I don't know, but worrying about her creative future should be no reason to stop you investing in her past-present.
Mike Davies, April 2006
---
Colin Vearncombe - Smoke Up Close (Nero Schwarz)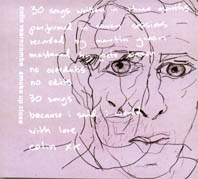 In the world of instant turnover factory produced popstars and record labels that aren't interested in nurturing artists, it seems sadly unlikely that the artist formerly known as Black will ever find himself back in the Woolworths chart CD racks. Not, I suspect, that this bothers him unduly, having spent the past few years carving a very respectable career out of releasing his albums via the internet and through his fan club and gigs. Case in point being the current, a double CD of 30 songs, recorded as live with no overdubs on just acoustic guitar and occasional Dylanesque harmonica and piano without. When many acts have a problem getting 30 minutes worth of new material together over the course of two years, Colin knocked these off in just three months and without any dip in the quality control.
Although there's songs like Waitin' where he'll drop into the funkier side of the blues or pick up the tempo as on Seeds And Stalks or the folksy backporch gospel of Needle Time, the prevailing mood is reflective and introspective with many of the songs concerned in various ways with mortality and the fleeting quality of life, success and relationships. Rich in word play wit, irony and references to pop and film culture (he even works a reference to Wonderful Life into one of the tracks), these are songs to let soak in to savour the full depth of the melancholic emotions of things like the tenderly poignant Quinn's Old Flame, History of Rock And Roll's resigned observations on the burn out inherent in fame, The Bride with its line about" a drop of evil in the sweetest kiss" or the radiant optimism of The Sunshine. At his best he stands shoulder to shoulder with those early Scott Walker solo albums, but it says much about the overall high standard that it's hard to single out individual highlights, but mention must be made of River Ride Woman and Dying For The Quarter, two of the album's most radio friendly numbers, and Child's Play with its hint of The Drifters. An exceptional singer-songwriter and an exceptional performer.
Mike Davies
---
Eddie Vedder - Into The Wild (Sony)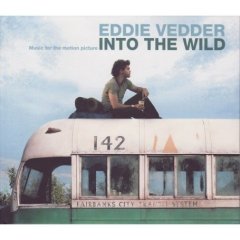 Who'd have put bets on the Pearl Jam singer finding himself among the Netrhythms reviews? But with this soundtrack to Sean Penn's film based on the true life and death of a latter day Kerouac, he's come up with a fine collection of folk-rock material that conjures the rolling landscapes and Alaskan wilderness that Chris McCandless traversed on his quest of self-discovery.
Vedder lends his throaty baritone to the soaring widescreen quality of the music with an assured grip on the material and story; soaringly triumphant and full of optimism on the full blooded opening Setting Forth and the quieter banjo plucked No Ceiling or more contemplative with End of the Road and the simple rippling stream guitars of the closing Guaranteed, which gives way to its hummed hidden version.
His rockier followers will appreciate the rowdy gutsiness of Fall Behind and a cover of Indio's Hard Sun with Sleater-Kinney's Corin Tucker on harmony, but it's the more stripped back, man among nature guitar picking numbers like Long Nights and Society that are the most potent.
The lyrics are a bit literal and obvious in spelling out McCandless' thoughts but, rounded off with two instrumentals, Tuolumne and The Wolf, where Vedder gets to howl at the moon a bit, this is a fine accompaniment to a fine piece of filmmaking.
www.eddievedder.com
www.intothewild.com
www.pearljam.com
Mike Davies October 2007
---
Suzanne Vega - Beauty & Crime (EMI)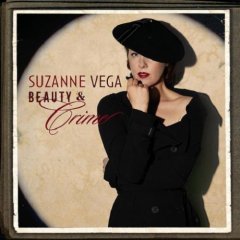 It's been six years since the release of Songs In Red and Gray, during which time rumours of creative block percolated each time she'd tour without any new material. Whatever the reason for the long delay, she returns now on a new label with an album themed around New York, songs and subjects ranging from the chirpy percussion driven Zephyr & I's account of a conversation with the titular graffiti artist on West End Avenue and meditations on Sinatra and Gardner's relationship in Frank & Ava to the wide-eyed recollections of a man's first encounter with the Big Apple in the acoustic dappled New York Is A Woman and the bittersweet memories of the city's past gathered in Ludlow Street, the area where she partied in her early days on the scene and later collected her late brother from rehab.
Personal joy and pain enfold the shimmering Angel's Doorway written about her cousin's husband, a cop stationed at ground zero in the wake of 9/11, Anniversary's remembrance of both the commemoration of that tragedy and her brother's passing, Bound's love song about the reunion with the man who would become her new husband, and As You Are Now's gentle lullaby for her daughter.
Elsewhere, Edith Wharton's Figurines draws together the urban heroines of an earlier age and the life of The First Wives Club novelist Olivia Goldsmith, who died after routine plastic surgery, in a melancholic meditation on vanity and beauty.
With collaborators that include KT Tunstall and Sonic Youth's Lee Ranaldo, and produced by Jimmy Hogarth, musically Vega's in familiar jazz-inflected folksy mode (Pornographer's Dream adding some Latin vibes), the experimentations of the past largely smoothed out in favour of lush arrangements, considered songcraft and gently undulating beats. As such, some may find it a little sterile and chill, Vega (not unlike Wharton) remaining more of a detached social anthropologist than someone involved in the heady stream of life around her. But that's been her style since the first album and things are unlikely to change now. An those who remain her devoted followers wouldn't want her to either.
Mike Davies July 2007
---
Suzanne Vega - Retrospective: The Best Of (Universal Music TV)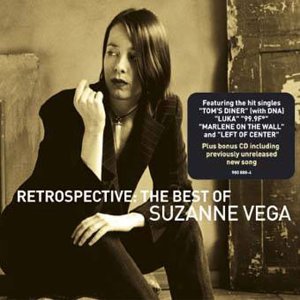 Releasing her self-titled debut back in 1985, songs like Marlene On The Wall, The Queen and the Soldier and Small Blue Thing immediately announced Vega as a major new force in the world of the literate, socially aware singer-songwriter. Two years later came Solitude Standing and an almost overnight elevation to the ranks of superstardom with the album topping the UK charts and the single Luka, a poignant story of child abuse, becoming her international breakthrough hit and garnering three Grammy nominations. Sixteen years later, she's put together a 21 track compilation of emotional confessionals and sharp observations, of songs about love and loss, about sensuality and sensibility. Inevitably someone's always going to complain that this or that track has been omitted, but without getting into the realms of box sets this is pretty much as definitive as you need, featuring as it does not just such cool classics as the creamy bossa nova flickers of Caramel, the percussive techno-pop of 99.9F and Blood Makes Noise and the hip-hop DNA remix of her a capella Tom's Diner, but also later overlooked gems like the post-divorce I'll Never Be Your Maggie May and relatively hard to find soundtrack recordings Left Of Centre from Pretty In Pink and Woman on the Tier from Dead Man Walking as well as Rosemary, previously only available on 1999's Tried and True best of, and the live version of Queen and the Soldier that appeared as the B side to 1992's In Liverpool.
What makes this an even better attraction is the fact it comes with a bonus CD that features not only the original Tom's Diner and a demo of the reflective all new Anniversary Song (the lyrics of which don't get included in the otherwise excellent booklet) but also six live tracks recorded as a tight four piece band in May this year, among them a swaggering Widow's Walk and a marvellously clanking Blood Makes Noise. She still sounds more emotionally detached from her songs than some might prefer, but few have wielded a lyrical scalpel with quite such incisive precision.
Mike Davies
---
Laura Veirs - July Flame (Bella Union)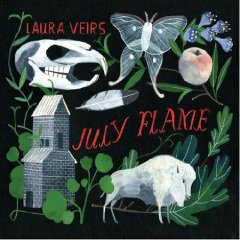 Named after a peach variety, the Colorado songstress's new album finds her back on her old UK label, losing the glasses, ditching her old Seattle band, recording at home in Oregon with producer and partner Tucker Martine and returning to the unadorned, folksy fingerpicking style of Carbon Glacier.
It's all very serene and bucolic, variously wrapped up warm against the winter chill and enfolded in a summery haze as her voice floats across open space arrangements and lyrics that trade in her customary predilection for natural world imagery.
Ever one for writing about matters of the heart, there's some lovelorn wistfulness and occasional shades of lonely while (suitably phrased with euphonium intro and plucked banjo) Where Are You Driving flirts with spikes of jealousy and, a little musically darker with its brooding strings, furrowed brow electric guitar and melancholic vocal, the piano backed Little Deschutes has her dithering 'one foot on the floor and one foot outside the door'.
However, doubtless reflecting domestic contentment and impending motherhood it's a woozy romanticism that dominates with numbers like the languid Sun King, an airy dappled When You Give Your Heart, and the descant, whirly Fleet Foxesish I Can See Your Tracks which, like closing duet Make Something Good, features My Morning Jacket's Jim James on harmonies.
By way of a lyrical tangent that will only mean something to those who scour musician credits, Carol Kaye is a song in admiration of the session bassist, but, by and large, the album theme and mood is pretty much summed up by the giveaway titles of barber shop quartet backed Life Is Good Blues and raggy waltz Summer Is The Champion.
It should go down nicely with the arrival of the slightly more clement weather.
www.lauraveirs.com
www.myspace.com/lauraveirs
Mike Davies January 2010
---
Laura Veirs - Saltbreakers (Nonesuch)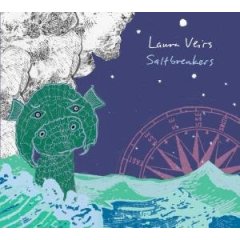 Laura's come up with a new record rather fast – it seems only yesterday since 2005's Year Of Meteors, her fifth album release, on which she made her touring band (then the Tortured Souls, now renamed the Saltbreakers) a permanent fixture of her records too. And on Saltbreakers once again she's enlisted the services of drummer Tucker Martine for collaborative production duties. She's certainly capitalised on the momentum she created with Meteors, if the energy and fulsomely creative content of Saltbreakers is anything to go by. Once again, the signature elemental sensuality of Laura's writing is well to the fore: Ocean Night-Song, Drink Deep, Nightingale, Cast A Hook and Black Butterfly in particular are riddled with suitably sensory-stimulus-inducing imagery. But again (as with Meteors, although perhaps this trait isn't quite so pronounced here), I feel that Laura's special individuality is mildly compromised by the moments when she gives her band members their head with the musical arrangements (and backing vocals). Don't Lose Yourself, the first track from the album to be chosen as a single, is one track where the busy arrangement gets in the way of the lyrics. Having said that, the album has its share of stop-you-in-your-tracks moments too – for example, the imaginative vocal arrangement on To The Country (which brings on an eight-piece Baptist choir to counterpoint its African-inspired rhythms) is very persuasive indeed. And, as happened with Meteors, it's the more stripped-down of the cuts (like the closer Wrecking, a definite standout for the ISB fan, with its bowed-gimbri-soundalike coda!) which prove the most effective in conveying Laura's uniqueness both musically and lyric-wise. But even the psych-garage-indie thrash-beat arrangement of Phantom Mountain doesn't seem misplaced. Overall, if you like your alt-folk with a bit of a kick, then do give Laura a listen.
David Kidman March 2007
---
Laura Veirs - Carbon Glacier (Bella Union)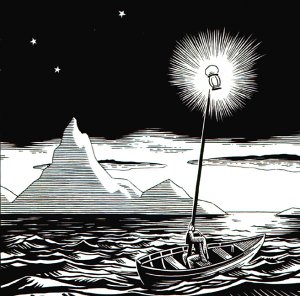 If her last album, Troubled By Fire, used, er, fire and heat, as a metaphor, the Colorado born/Seattle based singer-songwriter's follow up takes an elementally different approach and adopts cold and ice as images for her meditations on mortality. Named from the black and white geographical formation on the northern slopes of Mount Rainier, the album took shape in the winter of 2003, drawing on Veirs' obsessions with Moby Dick and the sea for its often impressionistic tales of pirate ladies, shipwrecks, storms and the human condition's oscillation between estrangement and connection. There's a crisp frosty iciness to the work, but the effect is one of detachment rather than distancing, a feeling enhanced by the fact that, not least with her librarian look, she sometimes calls to mind the work of kindred spirits Jane Sibbery and, albeit with a higher temperature, Laurie Anderson.
It's folk music still, plinky guitars and scraping strings much in evidence as she and her Tortured Souls backing band ease the melodies between lullabies from the ether and more earthily bluesy moods. The pretty tinkling standout Rapture, a hymn cum lament about nature and the price of artistic creation on which she namechecks Monet, Cobain and Woolf gives way to the softly tumbling guitar and piano dusk country strains of Lonely Angel Dust evokes thoughts of The Handsome Family before The Cloud Room introduces scuffed percussive beats and unexpected associations of Bjork while immediately in its heels Wind Is Blowing Stars sees her retreating to that spare cabin in the Appalachian hills in the spiritual company of Victoria Williams.
Rime crusts around Shadow Blues and you pull the blankets closer as the wind blows through its chords, a toy piano ragtime instrumental, Anne Bonny Rag, rears its head before the bluesy moods of Snow Camping recalls the transcendental joy of a night of feeling sheltered rather than threatened by a thousand snowflakes and night under hoary stars. If that has inner warmth, by contrast Chimney Sweeping Man is a song of wasted promise, loneliness spent writing letters to pass the time. Feedback and distorted guitar and violin noise crack the ice floes of a threatening Salvage A Smile, the sea continuing to exercise its foreboding compulsion on the instrumental Blackened, surely part inspired by whale song, before the album ebbs away on Riptide's pulsing folk with cello shanty, a boat bobbing on the ocean, a map of her world awaiting the choice of compass point. It's a frozen wilderness, but never a frozen waste.
Mike Davies
---
Laura Veirs -Troubled By Fire (Bella Union)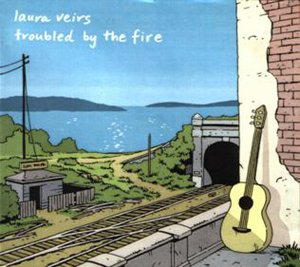 Raised in Colorado, educated in Minnesota, Veirs first hit the music scene as part of a punk outfit before experiencing a songwriting epiphany during an existential crisis while on China geological field trip in remote northwest Chinese desert. Returning home and relocating to Seattle in 97, she worked as an ESL teacher, math tutor, and a gardener before music became both a passion and a career. Punk long forgotten, these days, three albums and Lilith Fair stints in, she draws on such influences as Nick Drake, Mississippi John Hurt, Woody Guthrie and Gillian Welch for her mix of bluegrass mountain music Americana and more experimental flavours. Produced by sonic wizard Tucker Martine and featuring regular touring partner Danny Barnes of Bad Livers alongside such guest musicians as Bill Frisell, violinist Eyvind Kang and saxophonist Amy Denio, Veirs describes the album as examining our relationship with fire.
There's fire as an external force, as represented on the muscular rock hued anti-war Cannon Fodder and on the gothic Devil's Hooteneanny with its Dixieland horns where a burning farmhouse provides a girl with a guitar with a place to sleep and a chance to sing with the devil's own band. But it's also about the fire inside, the passion burning on the coy comehither banjo dappled Tiger Tattoos and the gentle high lonesome folk-country of Bedroom Eyes and the inspiration music brings as she lies in bed listening to the Midnight Singer outside the window. It's also the light that burns inside both those too scared to take risks or speak up for themselves, as with the soul aching acoustic guitar and viola textured Songs My Friends Taught Me, and those who make a stand by their convictions like the character who sings "I survived the desperate toll dark depression takes I may not break even but babe I'll never break" in Ballad of John Vogelin, a Guthrie influenced duet with Barnes.
Both Lost In Seaflower Cove (she asks a fisherman if there is something good in the net for her) and Ohio Clouds (she hears stories on daddy's old transistor radio but can't quite make them out) she offer images of looking for something liberate that inner fire, to push past the fear and not live life in the shadows. With two evocative instrumentals, a jaunty backwoods Tom Skookum Road and the dreamy nocturne A Shining Lamp, adding to the riches contained on this album, the shadows are the last place Veirs is ever going to be standing.
Mike Davies
---
Velvetone - Yip Yip (Crosscut Records)
Hailing from Bremen, Germany Velvetone is a band that could easily have come out of the heyday of American rock n roll. The band has added new drummer, Stefan Ulrich since their last album and he has helped maintain their vitality.
11 of the 14 tracks are self-written and the opener, Desperate Heart, has a full sound and they still have Tammo Luers' killer guitar tone - a very 1960s theme. The Kooler still has those vintage sounds and signature vibes. Lil' Bad Thing is a cranked up rockabilly in The Stray Cats style and Mighty Hand is a mid-paced rocker with Johnny Cash attitude. Smuggle has a very clean sound, very much down to the production of Velvetone and The Zumo Kings. This R&B also has the 60's very much stamped all over it. It's back to rockabilly for Buddy Killen's It Ain't Right and their energy levels reach new peaks with this.
Jack Clement's Guess Things Happen That Way is played in a slow country style and Limbo Moon continues the slow pace, this one being a grinder. However, it's not too long before they are back at what they are best at and the rockabilly of Paycheck is one of the albums highlights. Seven is straight out of a 60s Western soundtrack with updated Hank Marvin guitar sounds and Ray DeVaryo's velvet voice. There are more 60s rock n roll sounds on Hot Rod Killer and Hurt Me No More is a sturdy rocker. Sandford Clark's Go On Home is a slow country/rock n roll crossover and the eponymous closing track is a reverb festival. Yip Yip, shake your hip - a frenetic and fantastic way to finish a more than able follow up to 2004's Switchback Ride.
David Blue March 2008
---
Velvetone - Switchback Ride (Crosscut Records)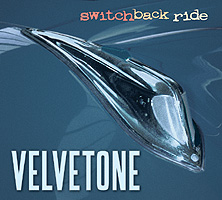 German rockabilly and rock n roll outfit Velvetone unleash their infectious style on an unsuspecting audience with this gem of an album. Opening with the powerful R&B/ rockabilly hybrid Leave Me Cryin' they take you on a roller coaster that you'll never want to leave. Ray Devaryo's vocals cover a complete range of styles, from laconic to manic and the rest of the band, Tammo Luers (guitar), Andy Merck (bass) and Lars Koster (drums) are as tight as any.
What The Hell continues the high-octane start and Cursed (My Senses) drives on with rolling R&B and powerful drums. The first slow track is the 60s feeling Just To Satisfy You and this 60s feel does pervade the album but not in a bad way, it's strangely comforting. There's some good old rock n roll on What Did I Do before they go back onto the rockabilly road with Rosalee. This is the song to get your party off to a great start with its stinging guitar.
Voodoo Love opens up with voodoo drums, what else, with bass and guitar subtly in the background. The vocal, almost spoken, is very effective. The 60s feel returns on the very tight R&B of It's Worth Anything and there's more rockabilly, this time with blues influences, on the sing along Number Nine Train. The next song is a complete surprise; it's a cover of Frankie Goes To Hollywood's Welcome To The Pleasuredome. Velvetone could have fallen on their collective faces with this but the drums save this charmingly cheesy effort and there's even a bit of swing in here.
Git To Gittin is high-speed rockabilly fun and Shiva's Little Brother is more western than eastern. There's not a lot of slow pace on this album but Strange Times is slower than most. Filled with double bass it has a vocal in the style of Lou Reed & The Velvet Underground. As with many bands, Velvetone save the best for last. Allons A Lafayette is zydeco class and Silky Waltzlove (what a great name) is a master on the accordion.
This is a complete surprise and a happy one at that!
www.velvetone.de
www.crosscut.de
David Blue
---
The Velvet Underground & Nico - The Velvet Underground & Nico (Deluxe Edition) (Polydor/Universal)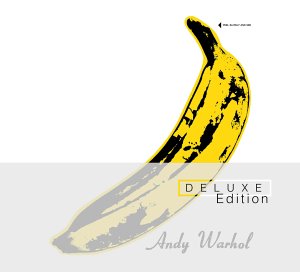 Originally released in March 1967, the debut album by the Velvets is ranked among the most important, and latterly most influential, records ever made. Quite a claim, but one which I believe is fully justified. OK, the recording quality is pretty crap, even by the standards of the day (it was recorded in just three or four loaded days in the spring of '66, on a trifling budget), and it's inconsistent in both tone and quality (maddeningly so in fact). But it still possesses the power to make you sit up and take notice at its striking ambience, its bold textural experiments, its outrageous imagery - by turns stark and flamboyantly elaborate - and above all its sheer in-your-face daring. Centred around Lou Reed's astonishingly direct lyrics, married to an equally astonishing, overpoweringly heady and invariably unrelenting soundscape, the band's sound was a distortion of the most creative elements of the pop music of the time, and was initially defined by the three corners of its musical triangle - garage thrash (Waiting For The Man), stately mystic ritual (Venus In Furs) and graphically savage realism (Heroin, a track that still makes for very uncomfortable listening even after we've now become inured to all manner of shocking musical experiences). Instrumentally too, it was pretty unique, with the standard guitar, bass and drumkit augmented (indeed, often dominated by) John Cale's viola, by turn moody and shrieking; not to mention the use of ear-shattering feedback and ancillary noise, often to utterly blinding effect. Before the album was recorded, the band's svengali/sponsor Andy Warhol imported another of his protegées, Teutonic chanteuse Nico, into the group lineup, almost "to give people something to look at"! She inspired Lou to write some of his loveliest songs, three of which appeared on the Velvets' debut offering in stark contrast to the rest of their material. Now, notwithstanding all the above claims, why should you need to purchase the album over again in this new deluxe edition? Well, for a start, it is now certainly (virtually) the definitive edition, for it presents both the original "heavyweight" mono mix and the familiar "softened" stereo mix of the entire original album, along with the various spot-the-difference single cuts, topped up with the five tracks from Nico's solo effort Chelsea Girl on which she was backed by three of the band (Reed, Cale and Morrison). Personally, for sake of completeness/tidiness, I'd like Universal to have included the remainder of Chelsea Girl (and obsessives will probably also lament the omission of the alternate, single-lead-voice take of All Tomorrow's Parties). Nevertheless, the booklet comes complete with full lyrics and an illuminating short essay which puts the album's achievement into healthy perspective. Nice package all round, in fact.

David Kidman

[Ed. for best imformation about the Velvet Underground go to unofficial website


members.aol.com/olandem/vu.html

The Polydor/Universal website is flash heavy and information 'lite']
---
Venereum Arvum - Scowan Arla Grun (Sedayne)
A decidedly strange but in the end rather wonderful and fascinating release. Its enterprise seemingly knows no bounds, for it even comes with a free bonus CD "supplement" of completely traditional material, Four Muckle Songs, which contains epic (ie well over 15-minute) reworkings of (yes you've guessed it!) four classic traditional ballads including Tam Lin. While the main CD, in 77 minutes, mixes Scottish ballads, neo-pagan chants and a 13th century sacred piece from the Carmina Burana. (Two of the ballads on the bonus CD are unedited versions of tracks from the main CD, but who's complaining, for the playing time's more than generous!) This release is subtitled "seven songs for the turning year", and its title couplet translates as "Early green's the wood where the stag runs yearly". But first, who on earth are the somewhat impenetrably-named Venereum Arvum? Well it's a Co. Durham-based duo (Sean Breadin and Rachel McCarron), who term themselves musical storytellers; between them they sing, chant, sample and play various instruments (some, like the gardon, koboz and crwth, being almost wilfully obscure) to what generally amounts to a primeval drone and/or primitive beats. The music's almost impossible to define (though VA's own tag "idiomatic Mediaeval-Sephardic Proximal exotica" is a neat approximation!), as it very definitely has its roots in folk and in medieval music, but these are occasionally also filtered through the ultra-modern trappings of electronic music and experimental jazz (there's some Don-Cherry-like brass work for example). You can glean further clues from the sometimes cryptic liner notes, which are published not in the DVD-style case housing the CDs but on the below-mentioned website. For instance, "Thomas The Rhymer represents a different approach to traditional balladry; beginning with pure unaccompanied singing, the song becomes woven into the xenochronology using certain crwth loops…" See what I mean?… Whatever, the explications are most persuasive. Thomas aside, there's Tam Lin, on which a disturbingly atonal, disembodied vocal line seems to be travelling down to us through the dust of centuries, and King Orfeo which sinisterly conjures up something nasty coming through the Stargate from an ancient world. Then there's the contrasting Gothic soundscape of Twa Corbies, with its wheeling birdcalls on whistle and a churchy organ weaving snatches of the Dies Irae in and through the texture. On many tracks, the often uncompromisingly peculiar vocal treatments give the whole exercise an air of old-age new-age occult weirdness that's actually perversely appealing. Antiquity and tradition reinterpreted for and by our own age, with no compromise but with artistic values resolutely intact. It's disturbing and persistent yet also comfortingly familiar in places where you least expect. Time flies yet time stands still (one might punningly describe it as "trance-ient"!). A lot happens yet sometimes very little seems to be happening. Such paradoxes abound! At times you can imagine the Third Ear Band plugging into White Noise, or Anthems In Eden and the stranger mythical meanderings of Robin Williamson colliding with Laurie Anderson's vocoder treatments… Keen to investigate? I was, and I'm sure that by now you're sufficiently intrigued to want to know more.
David Kidman
---
Venice - Home Grown (Flow Records)
If the members of the Eagles ever settled their differences they''d sound like their Californian colleagues Venice. There are harmonies on this CD so tight that not even God could put asunder. But more than that, rarely will four musicians so clearly have left their egos at the stage and studio door. Instead of a bunfight to hog the limelight, the live performance on the DVD in particular, shows just what can be done when everyone is working towards the same end. The congratulations that they offer each other throughout are genuine and deserved.
That, no doubt, is due in a large part to the fact that this is one family, the Lennons. Pat and Kipp are bothers as are Mark and Michael, which if you follow the logic makes them all cousins. But shared genes alone cannot account for Home Grown, alongside the family ties is a shared love of the gently lapping, warm harmonies and melodies that seem to have their natural home in California.
It is little wonder that Jackson Browne is such an admirer, he can recognise kindred spirits and musical equals when he hears them and it's certainly not hyperbole when David Crosby declares Venice 'the best vocal group in the US', in fact his assessment may be only geographically inaccurate.
It's always the sign of a true band when the music travels to the stage as well as it does here. In fact the live portion, recorded during a theatre tour, somewhat overshadows the recorded, the shared emotions and deeply poignant beauty of Family Tree need to be witnessed as well as heard. If that one song alone doesn't make you fall under the spell of Venice, then it's difficult to know what will touch your soul.
Listening to the likes of The Man You Think I Am and Sweet Aloha it's impossible to not think of sunny days. Of course the simple, optimistic messages leave themselves open to cynicism but why wouldn't you want to feel better after listening to music. That's the point surely and anyway why should the cynics have all the best tunes? The sheer untamed fun of the band's live version of Stealers Wheel's Stuck In The Middle is worth the money alone.
In Kipp and Mark Lennon Venice is blessed with two vocalists to rival any of the luminaries the band has worked with including Bruce Springsteen, Jackson Browne, Brian Wilson, the late Warren Zevon and Dolly Parton. Solo they play their parts perfectly, Kipp slightly hippyish and Mark the more comfortable pop and rock star but when they join forces the result is unstoppable. But this is music built on the foundations of four pillars and Michael, the driving creative force and the solid understated Pat are equally vital to the project.
The band's brand of country rock only works when it's natural, when it's forced or manufactured it becomes uncomfortably sugary but here everything flows perfectly naturally. All the principals are as comfortable with each other as they should be after 28 years as a band. And that confidence, both in themselves and each other, brings forward songs like Rivers Never Run, a song that affectionately owes at least something to the aforementioned Mr Crosby.
At its core Home Grown is an album of love songs, sung by four musicians that fit each other like a second skin. But that's only the nuts and bolts, the magic of Venice is to draw you into its world. A band that regularly plays to 30,000 in Holland, sounds just as comfortable in an intimate theatre in front of a few hundred. It may be a cliche but in this case it's true, listening to Venice makes everything seem brighter and better for an hour or two.
www.venicecentral.com
www.myspace.com/venicecentralspace
Michael Mee August 2008
---
Le Vent Du Nord - La Part Du Feu (Borealis)
Since their inception in 2002, Le Vent Du Nord have become one of the biggest names on the Canadian folk music scene, gathering plenty of awards along the way (including three nominations in this year's Canadian Folk Music Awards) but only very recently finding acclaim much outside their native land (notably on the past couple of years' limited UK tour appearances). They do deserve to be feted more widely, though, for they purvey a rich mixture of traditional and original music steeped in the traditions of Quebec and the adjoining north-eastern provinces.
La Part Du Feu, their fifth album release, is their finest yet (in spite of the figurative meaning of that phrase being to cut one's losses), and it embraces all the band's hitherto-well-proven virtues so well. They surely create an infectious energy in their enthusiastic espousal of their culture, but (unlike some bands of their ilk) they don't overdo things; they can rely on their solid and expert musicianship to keep things simple and acoustic and uncluttered (and fresh), and they abstain from employing any production gimmicks to get the music across. Theirs is a genuine and natural flamboyance that refuses to overstate the obvious, and the result is all the more refreshing for it. The latest Vent Du Nord CD, in effect a studio followup to 2007's Dans Les Airs (there was a live album in between, but we weren't sent a copy for review), rings the changes throughout its length, employing a fluid, ever-imaginative and varied approach to timbre and texture while retaining the vibrant essence of Quebecois music and its traditions.
Arrangements and playing are superbly tight, with - notably on the various dance tunes, mostly compositions by fiddler Olivier Demers - the fiddle, accordion, bouzouki/mandolin and guitar underpinned by stomping piano and the sound and spirit of those trademark clogging feet. It's irresistible! And the band sports no fewer than three excellent vocalists, so the (traditional) songs are a real treat too - sung in French (naturellement!), and full of a vigour and zest that lifts the heart and delights the soul. That zest extends to the zeal with which the band and their manager research their chosen material, and to the exceptional recording quality of this disc. To illustrate the latter point, just take in a mere minute or so of the opening call-and-response Lanlaire, and you'll be hooked!
The band members employ some inventive instrumental touches too, as on La Mine, a deeply sad and eerily atmospheric questioning of faith on which Simon Beaudry takes a slide to his bouzouki with dramatic effect; on Les Métiers, which features some lusty jew's harp playing; on L'Attente, which highlights the hurdy gurdy prowess of Nicolas Boulerice; and on Breton singer Charles Quimbert's contemporary extension of the mysterious, episodic Élise, a song of Acadian origin; while we can forgive the band for indulging mildly by bringing in guest musicians (the four-piece Gruv'n Brass!) on the rowdy, blowsy soldier's-cabaret of Montcalm, and the result is funky and tasty indeed. La Part Du Feu is a brilliant demonstration of how to present the music of Quebec to the folk audience.
David Kidman December 2010
---
Le Vent Du Nord - Dans Les Airs (Borealis)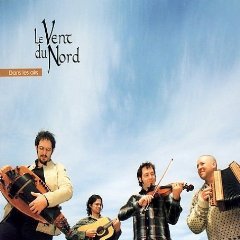 In what seems to be becoming the norm of late, I find myself latching onto a brilliant band only on being sent their third album! In the case of Quebec-based French-Canadian four-piece Le Vent Du Nord, they've won awards galore for their previous two records, and it's easy to see why. Theirs is a thrilling, driving sound, utterly enjoyable and with energy aplenty (even in the quieter pieces) and a level of instrumental and vocal accomplishment that most bands would die for. Fiddle, accordion, hurdy gurdy, guitar, piano and some really good singing voices too - what more could you want? Well, aside perhaps for a little more prominence for the hurdy gurdy, nothing much! The band's musical sources are drawn from French-Canadian (Quebecois and Acadian) traditions, which they interpret with flair and vigour to provide a delightful, wholly endearing and moreish musical experience. Not only do Le Vent Du Nord do a great line in stirring and catchy refrain-rich call-and-response patter-folk songs (Tour à Bois, Rosette, La Fille Et Les Dragons) and narratives (Le Berger), often with reels appended, all with suitably energetic step-it-up backing often including Cape Breton-style piano vamping. However, they also manage to turn in some very fine vocal harmony work (as on the decidedly strange almost-chant Le Vieux Cheval) and the gentler moments (such as the melancholic waltz Petit Rêve III) are well turned too. All is executed with great finesse and character. Actually, more than anything else I was reminded of the original La Bottine Souriante (ie. before they turned into a horny disco-driven outfit), certainly in the respect that audibly foot-stamping rhythms are a central feature of the Vent Du Nord sound too, at least on the majority of the tracks on Dans Les Airs. Betcha can't keep your own feet still either listening to this record!
David Kidman August 2008
---
April Verch - Take Me Back (Rounder)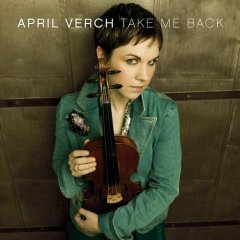 Take Me Back, April's third studio album already, was produced by Dirk Powell, and indeed takes this 27-year-old Ontario-born virtuoso fiddler, singer and stepdancer back to the traditional music of her native Ottawa Valley, while also embracing a wide range of more contemporary influences. Perhaps in the final analysis it might be seen as too wide a range, although April demonstrates that she's mastered all the styles she chooses to embrace. In the space of 53 minutes, more or less alternating between vocal and instrumental cuts, April takes us from moving, if winsome country-balladry (Bride Of Jesus, Clare Lynch's All In A Night, Julie Miller's I Still Cry,) and gentle gospelly bluegrass (Wings To Fly) through fast-paced energetic fiddling (for on one hand the driving old-time swing of Tennessee Wagoner and on the other hand the traditional dance idiom of the French Canadian tunes that make up the Grand Slaque and Eclipse sets) to the altogether jazzier fusion of Monarch - and she convinces on all fronts. April also pays homage to her old-time roots with the delectable, playful hoedown groove of Tom, Brad And Alice. As for sidemen, April's fortunate to have secured the services of a coterie of fine musicians including Sam Broussard, Chris Stafford and Chas Justus (guitars), Benoit Legault (piano), Eric Frey (upright bass) and Mike Burch (drums), alongside Dirk Powell himself. But the focus remains on April's own talents, her fiddle playing having now reached a stage beyond mere "verchuosity" whereupon her technique's now more of a means to an end (as it should be) rather than just an attention-drawing gambit for its own sake. The finale, This Ottawa Valley, replicates a party-style down-home session and kinda formalises it by enshrining the informality of the music-making elsewhere on the record. Nice.
David Kidman Sept 2006
---
Vetiver - Tight Knit (Bella Union)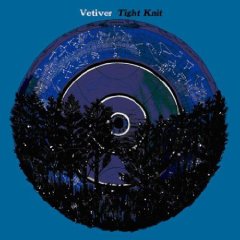 Andy Cabic's outfit make their new label debut with what is, arguably, his best album yet, a warm, fuzzy collection of left and leaving songs delivered as slow rolling dusty folk that, with the addition of the occasional electronic brush stroke and the Eastern flavours found on the bluesy Strictly Rule, evokes images of campfire smoke and open sky nights out in the great yonder.
Cabic's voice and the simple rootsy mellowness frequently conjures comparisons to Paul Simon, be it on the prowling horns enhanced slow lope Another Reason To Go or the sunnily perky Everyday which could be a kissing cousin of Feelin' Groovy.
From the melancholic simple blues farewell of Through The Front Door, the psychfolk of At Forest Edge, and the salt-tang gentle shanty Rolling Sea to the ethereal, spacy expansiveness of the largely instrumental Down From Above, it's a bittersweet balm to the soul.
www.vetiverse.com
www.myspace.com/vetiverse
Mike Davies March 2009
---
Vetiver - More Of The Past (Fat Cat)
Originally intended to precede covers album Thing of the Past, Andy Cabic's new five track EP of material by his favourite artists now arrives as a coda, along with a limited edition vinyl single to flesh out the number to six. Rather like the recent Conor Oberst album, it's a glorious plunge into pop, though Cabic's swimming pool of choice is firmly of 60s design. The man's clearly got a marvellously obscure record collection, opening proceedings with the tumbling jangly guitar pop of See You Tonight, a joyously upbeat number that put me in mind of The McCoys. Chances are almost nobody's ever heard of it or the band, but it sounds like it should have been a classic.
If Hey Doll Baby sounds like an old Everly Brothers' number that's probably because it is, originally featured on their 1958 debut album They're Off And Rolling. Plinked out on banjo the jug band treatment of the traditional Before The Sun Goes Down could easily have been lifted from a forgotten Lovin' Spoonful recording while even Nils Lofgren devotees familiar with the Grin original might not recognise the goodtime shuffling bluegrass rework of Just to Have You. The last track on the EP, the lovely strummed acoustic folk fishing song Hills Of Isle A Haut, is another glorious nugget, mined from the works of Maine folk singer Gordon Bok and, apparently, once covered by former American folk legend Jody Stecher.
The vinyl Hey Doll Baby's bonus of AR Kane's 80s alt pop Miles Apart probably doesn't justify reinvesting in a turntable, but the EP itself is a small but absolutely essential treasure guaranteed to earn many a repeat play.
www.vetiverse.com
www.myspace.com/vetiverse
www.fat-cat.co.uk
Mike Davies November 2008
---
Vetiver - To Find Me Gone (Fat Cat)
In his day job Andy Cabic serves as Devandra Banhart's musical factotum, but with albums like this it's not going to be long before he'll have easily eclipsed his paymaster. Part of the so called neu-folk movement, Cabric and his band's second recording outing is a wonderfully summery affair that weaves his soft, sinuous voice around a mix of Southern gothic folk rhythms and melodies and echoes of Village Green era Ray Davies with memorable lines like 'confession is just an honest way of lying'.
Opening with a 52 second drone that leads in to Been So Long with its evocations of the Incredible String Band, the album is rich with heady spaces over which and between float Cabic's vocals and the band's chilled folk arrangements, conjuring the aural equivalent of underwater tree roots hung with rotting moss.
By the time you're half way into the second track, the chugging You May Be Blue with its naggingly familiar guitar refrain, you'll be feeling you've known it all your half remembered lives. Come the wistful slow shuffling melancholic Grateful Dead countrified folk of I Know No Pardon, the early Simon & Garfunkel colours of Maureen and the glorious watery guitar, Everybody's Talking harmonica and vocal ripples of The Porter and you'll be wanting to know then for all your future ones too.
It comes as a bit of a shock towards the end of the leafy banjo dappled acoustic Red Lantern Girls when an electric guitar kicks down the door and the thing erupts into some squalling discordant rock affair, to be followed by the equally atypical - but rather splendid - jogging uptempo Southern country of Won't Be Me, before he shuts up shop with Down At El Rio, a strange lazing jazzed five minutes of tripped out reverie (co-penned by Banhart) that manages to mention lemon trees and Carmen Miranda. The band's name comes from an essential oil used to soothe stress related conditions, stimulate tired minds and bring a sense of grounded well being. Seems appropriate.
Mike Davies, July 2006
---
Timothy Victor - Nocturnes (Snowstorm)
Producer and occasional banjo strummer for Cambridge's The Broken Family Band, the breathy voiced Victor's solo leanings are, however, somewhat removed from their Americana and considerably more inclined to the leafy English folk of John Renbourn, Martin Carthy, Robin Williamson and, yes, Nick Drake. You will though also detect shades of Cohen and the young Paul Simon, the latter notably so on A Russian Tale and There's Always Somebody. With its air of dappled sunlight, bubbling streams and misty dawns, it's not difficult to believe it was written and shaped in a wooden hut in the Norfolk wilds.
With its songs of troubled souls, bruised relationships, faith and, on the harmonium backed Go Sweetly, death, it's not exactly upbeat listening but, while after 11 tracks it does start to become slightly samey, the quite craftsmanship and drifting melancholy of such songs as You Let Me Down and the lovely Starsign make it well worth soaking up in the late evening's glow.
Mike Davies
---
Kreg Viesselman - The Pull (Red Kite)
Minnesota-born Kreg's been gaining a brilliant reputation on the European live circuit for the past couple of years, and his intense drawing-power and charismatic stage presence belie the fact that he's only been playing guitar for ten years and writing songs for even less – and his mature delivery of those songs might at first seem to emanate from someone older than Kreg's thirty-odd years. Kreg's vocal style is at once relaxed and impassioned; on this new record he's singing stronger than ever – gruff and soulful, and perhaps even more reminiscent of Van Morrison than on his two previous albums (though I also hear shades of John Martyn on songs like Sorrow, and Guy Davis on a number of tracks too).
The songs on this new set are uniformly impressive, and definitely surpass even the high standard he'd attained on albums one and two, while they still contain plenty of Kreg's trademark pathos (hardened as always by his innate wisdom) expressed in economic and refreshingly accessible language. He makes it all sound so deceptively easy and laid-back! There's real soul in his insightful depiction of everyday life, and he captures its contradictory quality of dark optimism so very believably and potently in his songs.
There's a healthy variety in Kreg's writing too, from the wistful roots-country of Aileen to the simple but effective plaintiveness of The Busker, the epic boxcar-ride of North Star And The Drinking Gourd and the beautifully tender (Everybody Throws You Away) Louise (a standout cut). On The Man Without A Care, Kreg even intriguingly incorporates the kora and vocal of Boubacar Diébaté into his plangent philosophical statement. Kreg's backing crew is select, and includes Eric Moon, Evan Reeves, Justin Ward, a string quartet (on Louise) and no fewer than three excellent harmony vocalists, but Kreg's always at his most convincing on the more stripped-back cuts like the closing lament Share Croppers and the poignant yet resigned Honey Of The Vine (another standout); I find the soul-R&B groove of both the title track and Lonely People a touch mundane in terms of arrangement.
The Pull proves an enchanting and highly satisfying set that surely must bring him the recognition he deserves as a recording artist as well as a captivating live performer.
David Kidman, June 2006
---
Kreg Viesselman - Kreg Viesselman (Own Label)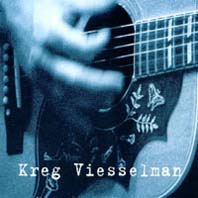 Now here's a curious thing - Although Minnesota-born Kreg's been around for a few years now, I only first heard his music a few months ago, following a personal recommendation from someone I trust. I was sent his eponymous 2002 album for consideration, and was captivated immediately by the enchanting, softly swinging opening track New Hampshire Snow, where a thoughtful musical setting (mandolin, slide guitar, harmonica) enhances a gently poetic lyric with just enough going on in the mix to keep you hooked but not too much to distract.
There's something in Kreg's vocal delivery that reminds me inexorably of prime-period Cat Stevens - gruff and rhythmically alert but not deep or dark, full of light and airy confidence. The second track, The Return, fares equally well, defining and settling a coolly laid-back yet warmly toned groove with accordion and violin providing luscious fills around Kreg's simple but effective guitar and a shimmering duet vocal by Rebecca Beacher; on this track, Kreg sounds more like a lighter, higher-register Guy Davis. Kreg then veers into bar-room country territory for Stone Mason's Waltz, with more rippling mandolin lending the tale and the world-weary vocal a poignant overtone. There's a relaxed, laconic Kelly Joe Phelps feel to the folksy-12-bar of Raccoon Song. I also liked the mournful Rain Clouds And Burns Bros., its down-and-almost-out, bottom-of-the-whiskey-glass ambience reinforced by a despondent cello line (courtesy of Pam Nation).
A couple of the tracks, like the Band/Dylanesque Jordan's Shore, have an attractive, rootsy 70s gospel-anthem flavour. One or two of the tracks introduce a kind of Van Morrison quality to Kreg's voice that had been more apparent on his earlier album Many Rivers (most particularly on Dawson), with the Celtic feel emphasised by the use of whistle on Tom's Last Words. The carefree pub-piano setting for Stolen Fruit, however, didn't do much for me, and the lighter mood of Krumkake Blues didn't convince despite some tasty banjo playing. Overall, though, the music on this too-short (38-minute) disc is appealing, accessible and conducive to extra plays, and Kreg's well-crafted story songs are economic with the depiction and emotion in almost equal measure.
David Kidman
---
Vigilantes of Love - Resplendent Audibly Live (A Startled Chameleon)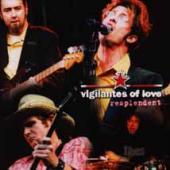 Although Athens, Georgia band The Vigilantes of Love are sadly no more, it may be a little overblown to talk of legacies. What this 1999 performance at The Axiom in Cheltenham gives us is the very essence of the group's appeal and perhaps a few clues as to why they commanded respect but not instant affection.
In reality the heart of the VOL is Bill Mallonnee, it is his burning desire that provides the heat. Instead of the banal we get Blistersoul instead of schmaltz, Struggleville, not instantly accessible but ultimately far more satisfying. Could their demise be rooted in their all-enveloping sincerity? Could the darkness of the message mask the fact that it's also great rock n roll? As a writer Mallonnee looks at the underside, as a performer he expects his songs to do his talking. He has much to say and no time to waste with mere frippery. This makes him a slightly intimidating performer. Ably assisted by Jacob Bradley, Kevin Heuer and in particular Kenny Hutson, Mallonnee moves things along at breathtaking speed, But Not For Long is almost punk-like in its indecent haste to finish. But all roads lead inexorably back to Mallonnee's words.
The album is as a live album should be, not quite perfect sound at the beginning and elongated pauses for tuning up. Others would airbrush these out as blemishes, VOL want none of that, this is reality and in the eyes of the VOL 'the cloth of life is torn'. Resplendent 'finishes' with the arid-dry title track, this tale of the depression-hit dustbowl poor is desolate. As a party favourite it's a non-starter, as a slice of social history it raises Mallonnee to the pantheon of Woody Guthrie. We mourn their passing, hope for their return and cherish what they left.
Maybe it is a legacy, after all 'it could be a lot worse'.
Michael Mee
---
Vigilantes of Love - Summershine (Compass)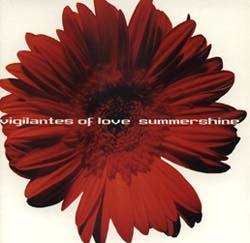 They've made 10 albums over the past 10 years but it's only recently that Bill Mallonee's Athen's based band have started to filter into popular awareness. This will help. Less indebted to Americana and more to Mallonee's love of 60s Britpop, here are the sort of ringing chiming 12 string guitars and folk-pop sounds the Byrds adapted from their Merseybeat invaders and which Tom Petty subsequently rescued from the nostalgia racks. They may not have the wasted young loner look of the current breed of American roots rockers, in fact their straggly beards, reclining hairlines and full cheeks make Sid Griffin look like a catwalk model, but this is about music not image and from the opening swirling whirl pure McGuinn of You Know That and She is Fading they make the blood surge in the veins with thoughts of the 5th Dimension and Mr Tambourine Man albums rather than the Parsons dominated Sweethearts of the Rodeo. I Could Be Wrong even borrows a Byrds title - and makes a lyrical reference to 'when you walk in the room' into the bargain.
Mostly love songs in various degrees, many veined with a sense of growing old, some like Galaxy, the unsettling Happy Being Lonely, Lonely Being Happy and Along For The Ride taken at a mid tempo but most a glorious rush, Puttin' Out Fires (With Gasoline) harking back to the Clash-influenced new country of The Long Ryders first two albums. A reasonable incentive to purchase you'll agree.
Mike Davies
---
Gina Villalobos - Miles Away (Laughing Outlaw Records)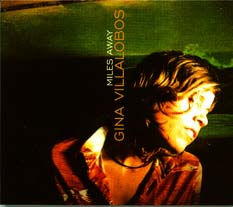 Sometimes you listen to an album and it's just right, no matter how many times you go back to it there's nothing you can add or subtract.
Gina Villalobos's 2004 album, Rock 'n' Roll Pony fell slap bang into that category but, even more than that, it also became a guarantee for the future, 2006's Miles Away fulfills that guarantee.
If Marilyn Monroe had the face of an angel and a body for sin, then Gina Villalobos has a voice made for country-flecked rock 'n' roll, she slips into the songs on Miles Away as easily as if they were a second skin.
She also reprises what I hope will become an enduring tradition, taking a well-known song and making it all her own. On Rock 'n' Roll Pony it was World Party's Put The Message In The Box, here it is Yvonne Elliman's, Gibb-penned If I Can't Have You, not quite as much of a challenge but like Message she makes it a standout track, which in itself is no mean feat. Her version of the 1976 hit should make its writers eternally grateful.
But it's her own songs that are the delight and strength of the album and on them she exposes herself completely. Listening to Hard Enough is akin to walking alone in the early hours of a rainy morning, alone with your thoughts. Eventually nothing else exists. An alternative title for the album could be 'The Best Get It off Your Chest Album Ever'.
But as you'd expect of an artist who has dealt with the loss of vision in her right eye, there is also an unbreakable will and strength, but the strength of Face The Sheets comes not from adversity but from deep inside.
Listening to an album that offers as much as Miles Away, it would be easy to overlook that it is also damn entertaining rock 'n' roll. If Sheryl Crow had written any, or all, of these songs she would be more than satisfied with her day's work, Gina Villalobos can boogie with the best.
Taken on its own, Miles Away is a superb album, put alongside Rock 'n' Roll Pony it represents a formidable body of work.
Michael Mee, March 2006
---
Vinny Peculiar & The Blue Poppies of Ambrosia - Sometimes I Feel Like A King (Shadrack & Duxbury)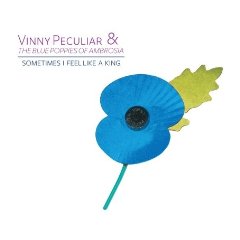 Over the past decade Alan Wilkes has released some seven albums under his musical alter ego, each one better than the last, each one veined with wry wit, incisive observations, touching humanite, and a 60s English cultural sensibility (his label's named from kitchen sink escapism drama Billy Liar), summoning comparisons to Ray Davies, Babybird, Cocker, Morrissey and even the Eels.

Now comes album number eight and, taking its title from a line in Charles Bukowski's Fire Station and recorded with his new band, arguably the best yet, making it even more incomprehensible that he still remains a little known name beyond cult circles.

The title track opens the album in splendid form, a piano ballad with hints of Neil Young and an almost hymnal chorus line as he sings of finding joy in and despite of the everyday mundanities of life. In a world of bigger budgets, it's a song that should fade out on a gospel choir, but Vinny still taps into the heart of its emotion.

It's a world view nicely complemented by the album's sole cover, a terrific Lou Reed cum Bryan Ferry take on the Cowboy Junkies' Sun Comes Up It's Tuesday Morning with its celebration of listening to Coltrane and 'thinking about things that don't have to add to something".

The Davies-like Welfare Statement turns its sad but sympathetic attention to the nine to five fog and 'lazy public sector workers' who moan, gossip and coast through life aspiring to 'a pension scheme and a caravan in New Brighton' while elsewhere there's To Hell With Fashion's raw Bowie-esque caustic savaging of the fashion/image business, the wry double standards Nurse Of The Year, Roxyish staccatto glam stomp Uniform's jab at conformity, and Success' choppy guitar (and again Bowie tinged) mocking scalpel through the fame game.

The thematic polar opposite of the title track's take on banality, the languidly paced, whistling Inertia mirrors theme with form but if that marks the album's lowest emotional ebb then the country flavoured shuffle of Actions Speak Louder with its oohing backing vocals and Waterloo Sunset guitar figure veins melancholy with romanticism while, shuffling on brushed drums and cocktail lounge keyboards, Blind Man's Bluff is slightly more optimistic than the lyrics might have you believe.

Most will interpret 'Peculiar' as odd, but it's worth noting that it also means 'special' or 'distinctive' and, as a noun, "exempt from the jurisdiction of the ordinary in whose territory it lies." "How do you know for sure, you've made the right choices?, listened to the right voices?", he sings on slow waltzing, gradually building play out piano ballad Women And Men. I think the answer is self-evident.

Mike Davies August 2009
---
Vinny Peculiar - The Fall and Rise of Vinny Peculiar (On Song)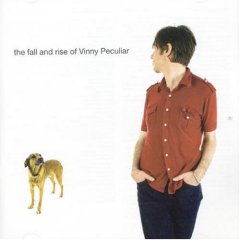 With wiry frame, glasses, haircut and even the tilt of the head and angle of the body, Manchester based Alan Wilkes cuts something of a Jarvis Cocker figure. He also has the songcraft to match. The follow up to Whatever Happened To Vinny Peculiar finds Bromsgrove's answer to Ray Davies once more in the musical company of Mike Joyce, Craig Gannon and Ben Knott and again sifting through his 60s and 70s cultural influences. As with the last album, the title nods to a classic of British sitcom.

Lyrically, it's an interesting collection of songs, rooted in the everyday and domestic and (as notably encapsulated in A Man Afraid) concerning grown up fears about being a man, a husband, a father. Often self-deprecating, sometimes self-lacerating, and generally veined with a droll English wit, the songs are little gems of self-doubt, Man About The House gently mocking masculinity while Song To Bring Back A Girl offers a wry observation on a staple theme of the songwriter.

Unresolved opportunities, mundane tales of cheating, the hollowness of celebrity, rejection of God (he's a lapsed Methodist), selfishness, the durability of art, selling out, childhood memories (the poignant spoken word working class nostalgia of the skittering Playing On The Pier, the lyrics written by his late uncle) and the need to be loved all play a part in his songs.

Musically too, he's a beguiling presence, a touch of Bowie and Scott Walker to Sorry God, brass beaming out of The Greedy Scorpios, My Place all chugging rock, London Train a spare weary acoustic strum, Showboating a resigned slow swayer. Melodic, rippling with gentle chorus hooks and swelling rhythms to accompany his thoughtful, reflective and vulnerable musings, it doesn't beat its chest or make a fuss but kindred spirit to Badly Drawn Boy and The Divine Comedy, it's better than both their recent albums together.

www.vinnypeculiar.com
www.myspace.com/vinnypeculiar

Mike Davies November 2006
---
Rhonda Vincent - Destination Life (Rounder)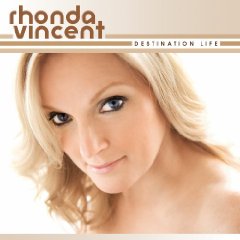 Let me say from the start, I can take or leave traditional bluegrass. I'm okay with Bill Monroe, I've enjoyed a great deal of early Alison Krauss and I'm a big fan of our homegrown Toy Hearts. On the other hand, neither Flatt & Scruggs nor Ricky Skaggs have ever done a great deal for me.
One of the leading lights of the neo-traditional revival, Vincent's latest divides me down the middle. Flecked with gospel, Last Time Loving You may have them gushing praise in Nashville but it's exactly the sort of thing that has me reaching for the skip button. On the other hand, I Can Make Him Whisper I Love You and Crazy What A Lonely Heart Will Do (both penned by Paulette Carson) press all the right buttons to unlock my love for that sort of honky tonky weeping waltz that Tammy had down to a fine art.
Vincent's twang also drives a hole through my resistance when it comes to the banjo and fiddle mountain hoe-downs of Heart Wrenching Lovesick Memories and Anywhere Is Home When You're With Me and while I don't weaken quite so much in the face of old bluegrass chestnut Stop The World (And Let Me Of) or Vincent's all praise, testifying co-write I Heard My Saviour Calling Me I do turn out to be an Oh Brother...sucker for the multi-harmonies a cappela When I Travel My Last Mile. And if, topped by the title track highlight with its Emmylou echoes, Vincent's album can win me over, then confirmed bluegrass devotees will be falling like ninepins.
www.myspace.com/rhondavincent13
www.rhondavincent.com
Mike Davies July 2009
---
Fredo Viola - The Turn (Because)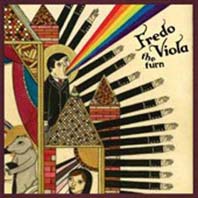 Viola (quite possibly not his birth name!) is a London born but US based multi-media artist and singer-songwriter. With influences that range from Bartok to Belle & Sebastian, he melds together electronica, classical, folk, pop and the hymnal to create a srtyle he describes as Beach Boys meets Sigur Ros.
Which, when you get away from the florid publicity blurb, essentially translates as a dreamily, melancholically romantic and at times otherwordly music with the focus firmly on his voice. A former boy soprano, this is quite a magical instrument, multi-tracked to provide harmony and counterpoint over a backdrop of acoustic and electronics instruments as well as samples of seagulls, chatter and more, sometimes using sound rather than words to create the effect.
You'll hear the Brian Wilson in there, though I'd more suggest Art Garfunkel as a touchstone on The Sad Song, the largely vocalese number that first brought him to notice (and earned a guest spot on Massive Attack's forthcoming album) and which, in with its elements of the choral and the classical, reminds me of Art's Feuilles-Oh off Angel Clare.
It's a meticulously constructed but playful album, opening with the The Turn (A Pagan lament), a tapestry of medieval madrigal folk and art rock that builds over a steady rhythm to an orchestral fanfare, and embracing such beguiling oddities as the handclapping, quirky electro-folk Friendship Is with its hints of Moondog and Nilsson and the tinkling surf beach campfire strum Red States.
Be it the Eastern colours that vein Risa and the cosmic tinged Moon After Berceuse, the urgent train chugging rhythms of The Original Man (which includes the line 'put your head on the shoulders of Nicolas Cage paint your face like George Clooney'), the sonic waves of K Thru 6 or Death Of A Son with its heady mix of lamentation, a capella vocal, and dervish whirling midsection, each track reveals more subtleties with each listen, entrancing you with its emotional heart rather than simply impressing you with its construction.
If you want to file him for convenience then I guess he'd be most at home on the anti or nu folk shelf, but really the man's a true original.
The album also comes with a DVD disc of eight of his 'cluster' videos (collages of multiple film and audio recordings) and experimental films that include alternate versions of six of the songs and a version of Silent Night with Norwegian singer Nils Christian Fossdal.
www.fredoviola.com
www.theturn.tv
Mike Davies March 2009
---
Viper Central - The Devil Sure Is Hard To Please (Own Label)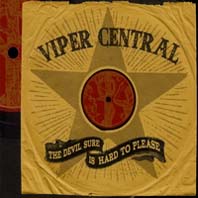 And so am I ! But even so, how come this band has eluded my radar since this disc was released back in 2008? It's so darned (devilishly) good that it just has to be one of the best bluegrass-oldtime sets I've heard in a long time. But hey, it's only got eight tracks, and lasts less than a half-hour in total, so I guess it's hitherto right on the borderline of qualifying for coverage here at NetRhythms. Sigh... cos I could listen to twice that length of this quality and not get bored.
So who makes up this Vancouver-bred combo? Members of various diverse bluegrass and string-band acts you'll not have heard of (tho' some are seriously renowned on their home patch). The band's website isn't fully clear on this point, but the current lineup would appear to be Steve Charles (bass, clawhammer banjo), Kathleen Nisbet (fiddle), Tyler Rudolph (banjo, bass) and Mark Vaughan (mandolin), but it seems that Lorraine Cobb (guitar) and Mark Tweedale (dobro) were also in the band too at one time since they both make key contributions to this recording. The band members' excellent instrumental chops are everywhere apparent, though they don't need to boast or grandstand, every note and nuance arising naturally from the music rather than being imposed upon it; just savour the fiddle work in particular on Kathleen's lonesome Mountain Of Trouble. The band also indulge in some really creative vocal harmonies, as the slightly rockabilly-tinged Down In West Virginia and the hoedown Come Along both demonstrate. And as if that's not enough, acute compositional skills are on display here too, whether we're talking about the caustic Shotgun Wedding or the tricky instrumentals Gold Road and Devil In The Hourglass.
These guys really do seem to have everything, and hell can they communicate their love of the music so infectiously and with such feelgood-wise gusto. Authentic as they come, and yet imbued with a keen edge of living dangerously for today. Acoustic moonshine with a real snakebite? You bet! Go sample Viper Central on tour here in the UK from late April thru early May.
www.vipercentral.ca
www.myspace.com/vipercentral
David Kidman April 2010
---
Rick Vito - Band Box Boogie (Hypertension)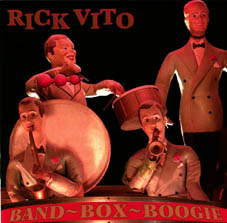 Rick Vito has been around for a while and has played with the best of them. His CV reads like a who's who of popular music but he may be known best for being a past member of Fleetwood Mac.
Band Box Boogie is his fifth album and the first since Crazy Cool in 2001. He says that it "jumps, swings and rhythm-rocks" and I can't argue with that. The opener, Rhythm, with its stunning guitar work is old-time film music - you know, the films with the heroes dancing and the band playing in the background. Blues Town is the first of my favourites and could well be the answer to "does rock and roll still live?" The interplay between Vito's guitar and the sax of Jim Hoke is outstanding as is the effect that Hoke gets by layering his tenor and baritone saxophones.
Last Chance To Mambo has a slow shuffling beat and slide guitar par excellence. Howlin Wolf's Little Red Rooster even gets a mention. Another favourite is Little Sheba, which remains in the slower beat. Its earthy R&B will have you hooked and there is great sax work again. The title track has a jazzy 30s/40s dance hall feel with a contemporary twist. Vito's guitar is scorching on this instrumental.
R&B and swing get their chance on Where Did You Go Betty Page? which has the customary guitar and sax and the Preston Smith written The Ways Of Sin starts with a little Spanish guitar. It then sweeps into another swing offering and Cab Calloway would not have been out of place on this one, another of my favourites.
Baby's In The Big House has a Dragnet opening and is very reminiscent of Brian Setzer/Stray Cats type of Rock n Roll/Swing. A return to a slower pace follows with the Chet Atkins style instrumental The Gypsy Serenade, which keeps up the standard of the rest of the album. Message From Mister Jordan is a Cuban influenced R&B and the big band sound of Hungry Man is another string to his bow.
The penultimate track I Can't Stop Rockin' is standard rock n roll and it is the last of my favourites. This leads into the jazzy instrumental Jack Knife Jump and is the perfect end to a classy album. I didn't know if I was going to like this but music like this deserves to be heard and by as many people as possible so go out and buy it!
www.rickvito.com
www.hypertension-music.de
David Blue
---
Rick Vito - Crazy Cool (Hypertension)
Opening with John Lee Hooker's 'Mr Lucky', Vito's tribute to JLH, might have been thought a brave decision. His cover is an honest and powerful homage, played with heart-humping resonance and slide guitar to die for, but it is the line on which his own material must hang and be compared. Does it? Well, you don't compare. This is an album of mostly self-penned or co-written black-souled, white rockin' blues songs and it's his best so far. Hookier than his last, his songs are essentially 100% proof, hard-driving, feelgood fare.
This is a guitarist with an impeccable pedigree. From touring with Delaney and Bonnie in the early 70s, he's worked and/or recorded with some of the greatest acts around; Todd Rundgren, Little Richard, John Prine, John Mayall (four albums), Roger McGuinn's group Thunderbyrd, Bonnie Raitt, Jackson Brown, Bob Seeger (every album since 1986) and, in 1987, replacing Lindsey Buckingham in Fleetwood Mac. In the early 1990s he signed his first solo recording deal, joined Stevie Nick' band, moved to the Nashville area and then let his solo career take off whilst playing on albums for the like of Delbert McClinton, Hank Williams Jr, and The Tractors!
Crazy Cool is his fourth solo album and it's my kind of music: tight musicianship, wonderful rhythm section, excellent recording. There are colours of 'the masters' from Presley, Little Richard, Jerry Lee Lewis to JJ Cale in Vito's musical palette, yet it's an art all his own and guarantees this album will get a lot of play in my house. Ten tracks don't seem nearly enough!
Vito and his personally designed pink and black Art Deco guitar won't be seen touring Europe this Autumn because of the 'troubles' but, hopefully, he'll be over in the Spring.
Sue Cavendish
Rick Vito - Lucky Devils (Hypertension)
Rick Vito has been playing the blues for a lot of years as a session guitarist and tour axeman with some of the greats, including John Mayall, Bob Seger, Jackson Brown, Bonnie Raitt, Stevie Nicks and Fleetwood Mac (1987-90).
Lucky Devils is his second album - a flashy, urban, electric-blues collection - on Hypertension, a label with a roster of quality artists you won't hear in the charts but probably should. It's technically exciting with lots of effects, giving 'added value' to his own blues songs which are variations of traditional blues standards. Stunningly executed, Vito will have the blues guitar buffs watching his every skilled vibrato and string bend from the front row.
Sue Cavendish
---
Volebeats - Like Her (Torquoise Mountain)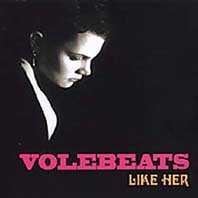 Last time round this Detroit combo were serving up unlikely countrified jangly guitar covers of tracks by ABBA, Slayer and Funkadelic. This time they tip their hats firmly in the direction of their love for the reverb heavy 60s beat pop of Buddy Holly, Roy Orbison, The Beatles and The Everlys and trim them with a ribbon of alt-country. The title track is pure Merseybeat (though more Searchers than Lennon & McCartney), This Girl has a Pretty Woman beat while Here It Comes Again throws together Ennio Morricone, the Fortunes, Roger McGuinn and Phil Spector. You get the idea.
They count Ryan Adams among their most ardent supporters and he's co-penned Everytime here, another of the Searchers sing Jackie DeShannon soundalikes and just one of a glut of highlights (I'd also draw your ears' attention to the Velvetsish lullaby Oustide, the cosmic country September Spell, and honky tonker love song Touch Me One Time) on a sparkling fresh collection of retro pop that's arguably the best of the band's seven albums. Unpretentiously fabulous.
Mike Davies
---
The Volebeats - Country Favourites (Turquoise Mountain)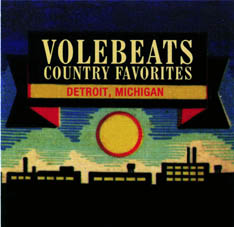 Motor City Detroit might not seem the most likely place to produce a band playing what Gram Parsons called 'cosmic American music', but fronted by singer Jeff Oakes and guitarist/singer Matthew Smith that's precisely what's seen Ryan Adams pronounce this lot the best American band. , Buddy Holly, Hank Williams and the Beach Boys all gather down the band's musical honky tonk to drink a few beers, share a joke and get up on the stage to belt out a few favourites. Which is pretty much what this album's all about.
There's a clutch of self-penned numbers; Oakes contributes the twangy One I Love, Smith the slow dance beer sobber Almost Crying where Dwight Yoakam and Roy Orbison get together and the heart going down Standing Next To You, while Bob McCreedy stumps up the bar band country of 318, old school Nashville twanger Hold On and a high lonesome Too Much Love. The rest though head for the covers. Not the usual country jukebox favourites though. They kick off in jangly reverb form giving the 13th Floor Elevators' I Had To Tell You a Byrds makeover before proceeding to raise eyebrows and a smile by countrifying ABBA's Knowing Me Knowing You with a 12 string guitar, taking Slayer's Die By The Sword and turning it into a Johnny Cash meets Mick Jagger slice of Bible black gothic, putting a rockabilly stomp to 1940s ode to prostitution Hamtramck Mama, slip away to the French quarter for a moody late night prowl through Serge Gainsbourg's Manon (it must be said they'd never get a role on 'Allo 'Allo though) and, even more amazingly take Funkadelic's Maggot Brain, lay in a little Stay With Me Baby guitar intro and proceed to reinvent it as a six minute trippy desert soul instrumental like Calexico's karaoke cousins. And everything just like nature intended. Wonderfully bizarre and bizarrely wonderful.
Mike Davies
---
Patricia Vonne - Guitars & Castanets (Measured)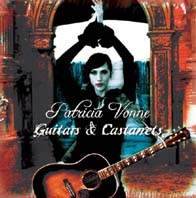 The Rodriguez family are certainly multi-talented. Robert writes, directs, edits his own movies as well as operating the camera and writing the music, young son Racer has a story credit on dad's Adventures of Sharkboy and Lavagirl as well as appearing in it along with brothers Rocket and Rebel and now their aunt turns out to be a hot Texican rock n roots singer songwriter as well as the actress who played Dallas in Sin City.
Her sophomore album after 2003's self-titled debut is a cocksure country cum flamenco cocktail that sees Vonne strutting her sultry stuff with green-eyed fire through songs of sex, greed, gypsy cowboys, eloping brides, tumbleweeds, Texas heat and, well Joe Ely (the fine Joe's Gone Ridin') that could have come straight from her brother's screenplay stockpile. In fact he actually co-wrote the melodramatic moody Spanish title track Guitarras y Casatanuelas, itself a tribute to fellow musician Alejandro Escovedo.
Vonne rocks like a vixen on Rebel Bride, a hot guitar throb of garage cowpunk and the galloping bar room Johnny Remo tribute Sax Maniac with its tornado of sax played by no less than Reno himself. She leaks Latino attiude, but as Lonesome Rider (about New York bike gang The Gotham City Riders), Blood On The Tracks and Long Season show she can take the pace down to a Roseanne Cash twangy country prowl too while Latino numbers Fiesta Sangria and La Cigarra are the sort of heat hazed rattlesnake and tequila numbers that could have easily found their Spanish guitar way on to the soundtrack for El Mariachi. And, just to prove the point, the CD includes a video for Traeme Paz, the number she wrote for Once Upon A Time In Mexico, the third in Robert's Mariachi trilogy. Not so much a family as a self-contained multi-purpose artistic corporation!
Mike Davies
---
Rocky Votolato - The Brag & Cuss (Barsuk)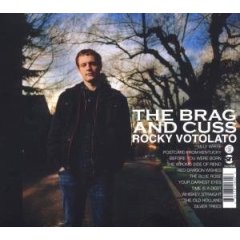 If his last album looked to entice Iron & Wine fans, his sixth, and first with a full band, also reaches out for admirers of the rootsier country flavours of Ryan Adams and Uncle Tupelo. His dust rasped voice still stained with regret and reflection, it seems he hasn't kicked his love of the bottle either. 'Jack Daniels in one hand, Basic Light in the other, my best friends for so long I can't even remember', provide the opening lines to the banjo smoked backwoods blues of Postcards from Kentucky while elsewhere Your Darkest Eyes dances round the honky tonk with lines about liquor and a deathwish, Lily White talks of trying to find his way back home from 'ten years at the bottom of a bottle' and, sounding not unlike a younger Loudon Wainwright, he recalls ending up wasted on Whiskey Straight.
How much this is autobiographical and how much the storytellers' stock in trade is open to question, but, as with loving, losing and leaving numbers like the roll along The Wrong Side of Reno, Red Dragon Wishes (with its striking image of 'a polaroid cemetery of every look you've ever given me'), The Blue Rose and the self-loathing broken down and worn out slow waltz The Old Holland, it's the truths they capture that give them their power.
Not that he wholly sings facing down into the gutter, both the Paul Simonish harmonica dusted Silver Trees and the skipping jaunty Before You Were Born find their glasses half full as he sings of hearing the choir if you listen close and of 'an ending worth waiting for under blankets of maps to keep us warm.'
Musically, it's reliably familiar Americana with all the usual touchstones that hark to both his influences and those that influenced them, but if it springs few surprises, it doesn't let you down either.
www.rockyvotolato.com
www.myspace.com/rockyvotolato
Mike Davies March 2008
---
Rocky Votolato - Makers (Eat Sleep)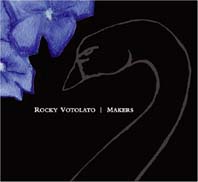 Pitched at the same audience as Iron & Wine but (on Uppers Aren't Necessary) also likely to appeal to lovers of early S&G, Votolato hails from the suburbs of Dallas, raised the son of a biker outlaw on a horse ranch listening to the records of Willie Nelson, Steve Earle and Johnny Cash. But while you'll hear Earle on Tennessee Train Tracks, the album harks more to the work of Elliott Smith, only with more of a backwoods folk feel as he sings of trains, mining towns and over indulging in the bottle.
He's got an attractive soft bruise of a voice that leaks emotion into the regrets that inform White Daisy Passing and Wait Out The Days. He's an adept lyricist with a sense of uncluttered melody and it would be a pity if lack of major exposure and a somewhat unprepossessing surname kept insightful songs such as Tinfoil Hats, Goldfield and the title track away from a wider public's ears.
Mike Davies, February 2006
---
---